Strong conference play earns the UCLA women's basketball team a bye until the semifinals, where they play either Arizona State or Cal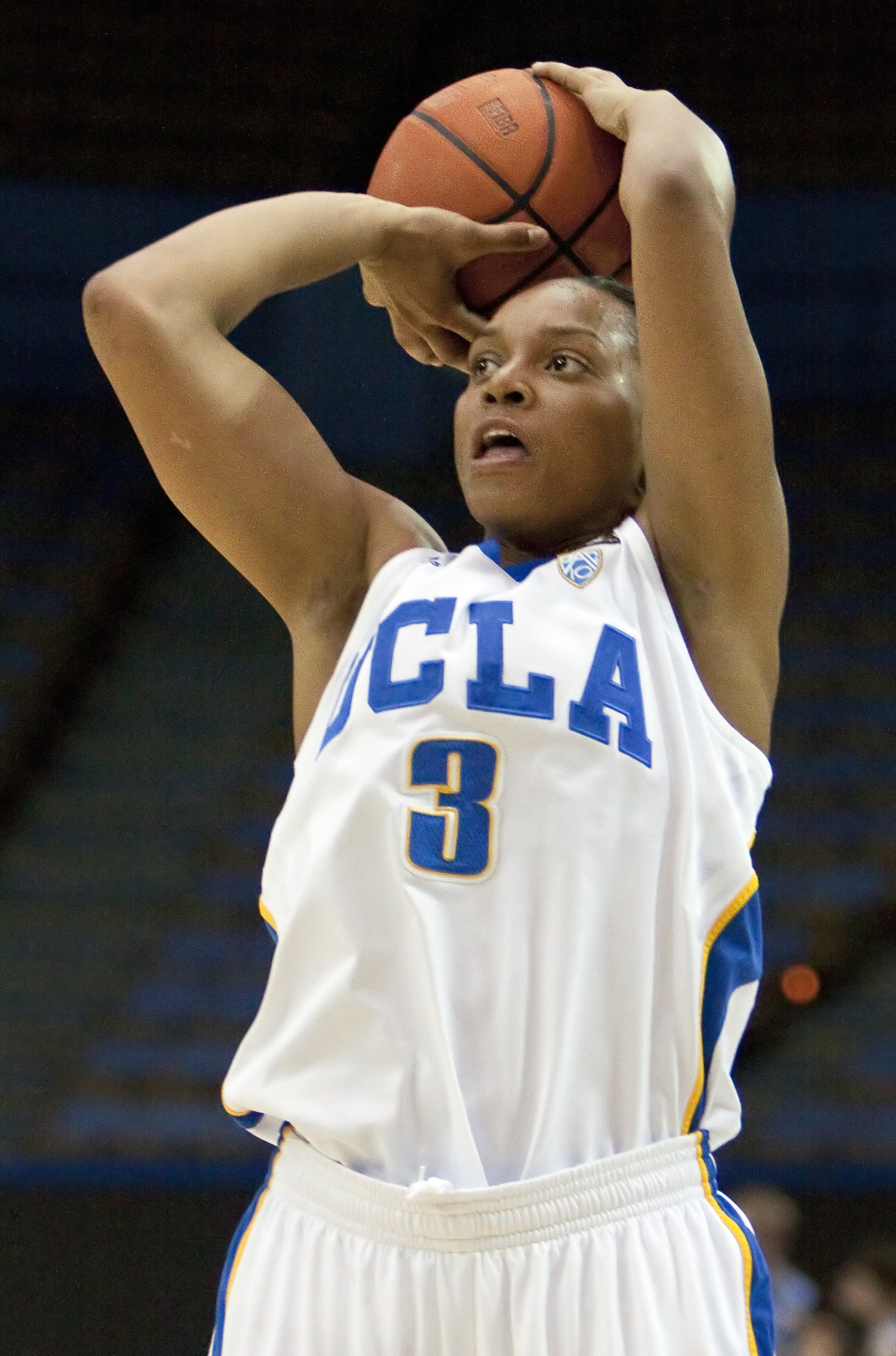 Senior Darxia Morris and the Bruins head to the Pac-10 Tournament Friday.
WOMEN'S BASKETBALL
Pac-10 tournament
Friday, 2:30 p.m.
Staples Center
Fox Sports Net
The UCLA women's basketball team is being given some recognition for its impressive performance in the regular season.
The No. 7 Bruins (26-3, 16-2 Pac-10) have been awarded the second seed in this weekend's Pac-10 tournament, meaning that they automatically get a bye, and will skip two rounds of tournament play. UCLA will start its postseason with a semifinal game at Staples Center on Friday.
No matter how things shape up on UCLA's side of the bracket, the Bruins will open the tournament against a familiar opponent that they have had success against in the past.
UCLA will take on the winner of today's Arizona State-California game. Arizona State punched its ticket into the second round after defeating Oregon State 50-44 on Wednesday, and California advanced by beating Washington 58-48 on Wednesday.
The Bruins swept their regular season series with both the Sun Devils and the Bears, as they did with every other Pac-10 school but one. Those who have followed this UCLA team throughout the year know that the Bruins' kryptonite lies on the opposite side of the bracket.
No. 2 Stanford (27-2, 18-0) is the only team in the Pac-10 that the Bruins have failed to beat. In fact, the Cardinal has dominated them in their previous two meetings. If the Bruins and the top-seeded Cardinal win their games, they will meet again for a third time in the finals.
"It's difficult (not to think about Stanford) because what better way to go out then to be able to knock off Stanford in that final round?" senior guard Doreena Campbell said. "But either way we're still looking at who we are going to play and just go at it."
The bye into the semifinals will give the Bruins six full days of rest, their longest stretch in nearly a month.
That frame of time can be seen as either a benefit or a disadvantage.
Because of the structure of the tournament, fringe teams like Arizona State, which notched its 20th win Thursday and enters Friday riding consecutive wins, can get hot and cause the rested Bruins some trouble.
"If you can't get up to play in a semifinals game, you don't deserve to be there," coach Nikki Caldwell said. "From a competition standpoint, we played our last game (Sunday) so hopefully we'll be very inspired and very excited to have the opportunity to play on Friday."
But all of this is speculation. The Bruins know their opponent could be a team expected to pass on to the later rounds, like the third-seeded Sun Devils. Or they could find themselves up against a sleeper team playing with a chip on its shoulder after a subpar regular season, like Cal.
The Pac-10 is considered a very talented league, but given the success of the Bruins and Cardinal against conference opponents, it is hard not to look forward to a possible third and final meeting between the two heavyweights.
"It's exciting to be able to have that "˜one more round,' that one more pound-out to see if we can take it all," Campbell said.