Undergraduate students to lead spring seminars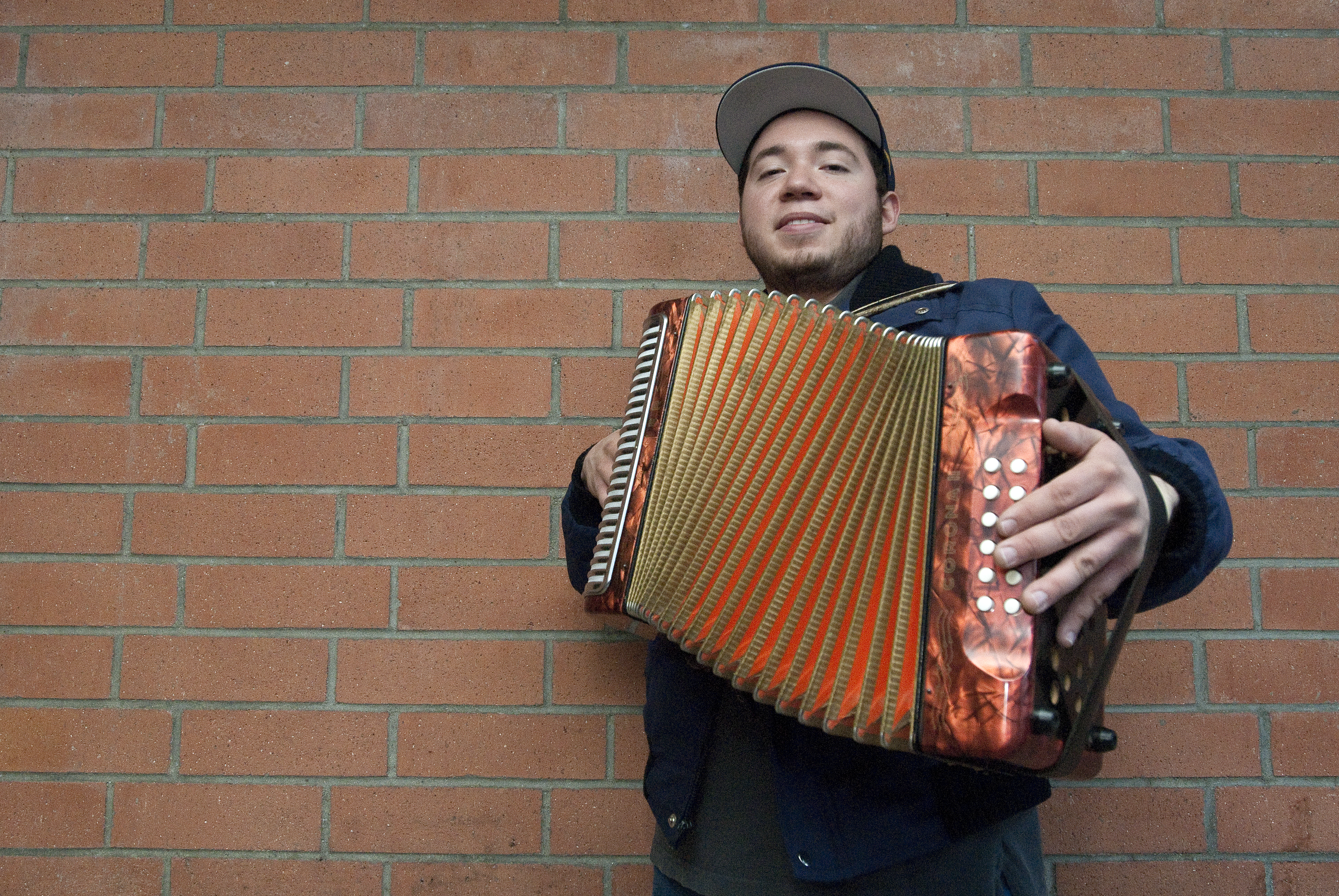 Marcos Ruedas, a fifth-year ethnomusicolgy student, will be teaching an USIE ethnomusicology seminar titled "Love, Drugs, Politics and History: Mexican Corrido."
Marcos Ruedas has been raising his hand in class for years. Come next quarter, however, he will no longer have to wait to be called on to participate. As one of 15 student facilitators, Ruedas will soon be the one calling the shots.
Undergraduate Student Initiated Education, a program at UCLA, provides upperclassmen with the opportunity to create and lead a course in a subject of their interest. The one-unit, 50-minute courses are available only in the spring and range from topics such as the evolution and psychology of food preferences to queer representation in comic books.
Ruedas, a fifth-year ethnomusicology student, will be teaching an ethnomusicology class titled "Love, Drugs, Politics and History: Mexican Corrido."
The seminar will focus on the Mexican corrido, a narrative song that incorporates blues and draws from the histories of local communities, Ruedas said. The course will look at the corrido as a documentation of the Mexican people and is meant to create a more active role in listening to music, he added.
Having grown up in a Mexican family, Ruedas said corridos have always played a prominent role in his life. Several months ago, he started a band dedicated to playing this type of music. Ruedas said he inevitably wanted to explore the genre more, so when he came across USIE's program, he jumped on it.
"I want to share the research I've found and let other people know about my culture," Ruedas said.
Although Mexican corridos have been briefly mentioned in some of his ethnomusicology courses, none have managed to cover the material in as much depth as the USIE seminar will, he said.
Even though the seminars are student-led, student facilitators are not expected to go through the process alone.
Before students even apply to the program, they must first present their idea to a faculty member in the field. After the faculty member agrees to become their USIE mentor, their role is to provide the student with guidance and assistance in leading his or her class, said Roman Roque, a fourth-year psychobiology student who will also be facilitating a USIE course next quarter.
Yet at the end of the day, it is always the student's decision how to run the class, Roque said.
"I'm really impressed by the system," said Anthony Seeger, professor of ethnomusicology and Ruedas' faculty mentor. "We learn from our students all the time, but with these courses, we can learn so much more intensely."
Seeger said he has even come to incorporate information he has learned from student facilitators into some of his classes "" but he credits the students, of course.
After being initially accepted into the program, Ruedas and other student facilitators were required to take a preparation course, which lasts through winter quarter and teaches students how to organize their seminars, create a syllabus and make lesson plans, Seeger said.
Halfway through winter quarter, student facilitators submit their syllabi and the UCLA Academic Senate takes a final vote on whether their courses will be offered during the spring, Roque said. Once students receive the "go ahead," their seminars become available on UCLA's schedule of classes, said Beserat Hagos, director of special seminars.
With a capacity of 20 students, full enrollment is never an issue, Hagos said. However, Hagos said she was surprised to see a drop in applications this year, compared to last year.
"We don't know if students are unaware, or if it's a matter of publicity," Hagos said. "But we need more applicants so that we can better ensure quality seminars."
Nonetheless, Seeger said student evaluations are always very positive.
In his seminar last year, Jonathan Blaisdell learned about World War II strategies through playing video games. He enjoyed it so much that he decided to enroll in another seminar this year.
"It doesn't bother me that the subject is taught by a student," said Blaisdell, a third-year political science, Russian studies and Central Eastern European languages and cultures student. "We're having good discussions and readings "" that's where learning comes from anyways, it doesn't matter who's orchestrating it."