UCLA women's basketball narrowly escapes an aggressive Wildcat attack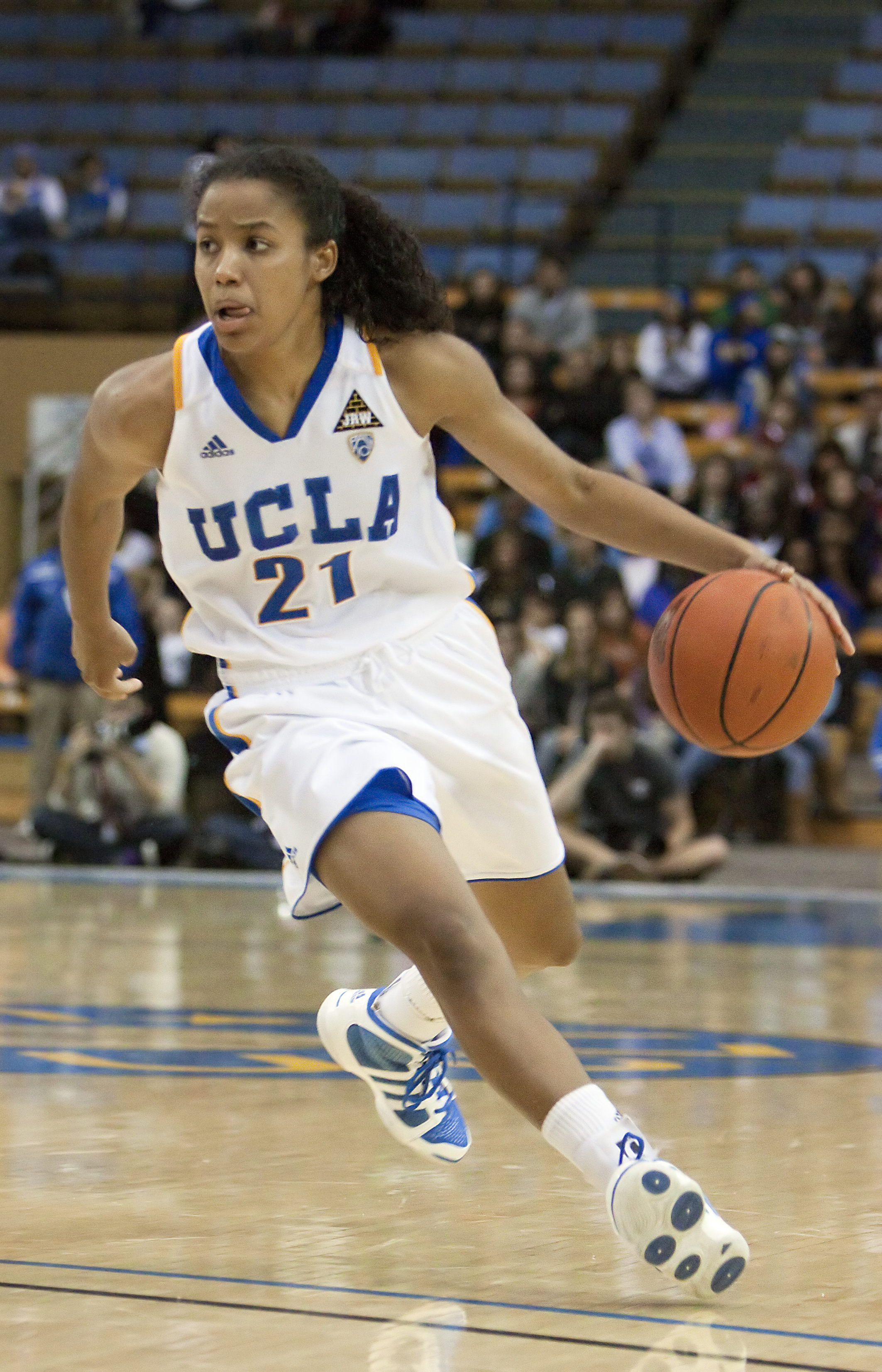 Doreena Campbell scored 16 points in UCLA's win over Arizona on Thursday.
Women's basketball
UCLA 74
Arizona 70

---
Women's basketball
Arizona State
Saturday, 7:30 p.m.
Tempe, Ariz.
Fox Sports Net
---
After having already defeated the Sun Devils 70-60 on Jan. 27, the Bruins will attempt to pull off the series sweep on Saturday.
Once the dust settled in the desert Thursday night, there was an eerie sense of deja vu.
The last time the UCLA women's basketball team won a game this close, it was in a wild double-overtime win against Notre Dame in November after senior guard Darxia Morris hit a clutch 3-pointer to force overtime.
Against Arizona on Thursday, Morris hit another late-game 3, giving UCLA a 74-70 win in a back-and-forth game in which the Bruins struggled early.
The Wildcats (16-10, 7-8 Pac-10) have proven they play tough at home, and prevented the No. 11 Bruins (23-3, 13-2) from gaining any momentum in the first half.
"Arizona came out with much, much more aggressive play," coach Nikki Caldwell said. "And defensively they did a great job of getting after us and really shutting down our inside play."
The Wildcats shot a blistering 60 percent from the field in the opening twenty minutes and mixed their attack on the Bruin zone by going inside early as well as shooting from the perimeter. Arizona's sophomore guard Davellyn Whyte controlled the offense and went 3-of-4 from 3-point range in the first half.
The Bruins couldn't get the ball down low, but senior guard Doreena Campbell kept UCLA alive in the first half. The Arizona defense protected the 3-point line and clogged the middle, so Campbell took the available mid-range jumpers and poured in 11 first-half points.
Arizona stretched its 35-32 halftime lead to its biggest margin by going up 42-37 with 15 minutes left to play, the largest deficit either team would have to overcome.
The Bruins finally looked like they were going to cut the deficit for good after they switched to man defense, something they rarely do. In one of the first man-to-man sets they deployed, one that came late in the second half, they forced a crucial turnover that led to a 3-pointer by junior guard Rebekah Gardner at the other end, putting the Bruins up 59-55.
"In the second half we made it a priority to cover our assignments and when we did that, that helped us come back from the little deficit we did have," Gardner said.
Even after Morris' big 3-point shot, the Wildcats would not go away. Down by five in the final 45 seconds of the game, Arizona's redshirt junior guard Shanita Arnold made 3's on consecutive possessions, but Bruin free throws that were a result of intentional fouls iced the game and denied Arizona the upset.
UCLA will now take on Arizona State (17-8, 9-6) on Saturday in Tempe, Ariz. The Sun Devils beat USC on Thursday for their third straight win, but they will play a Bruin team that has gained experience from its close call against the Wildcats.
"It's important that we are in these situations so that we'll be ready for (the postseason)," Campbell said.