Student's North and South Campus T-shirts greeted with high student demand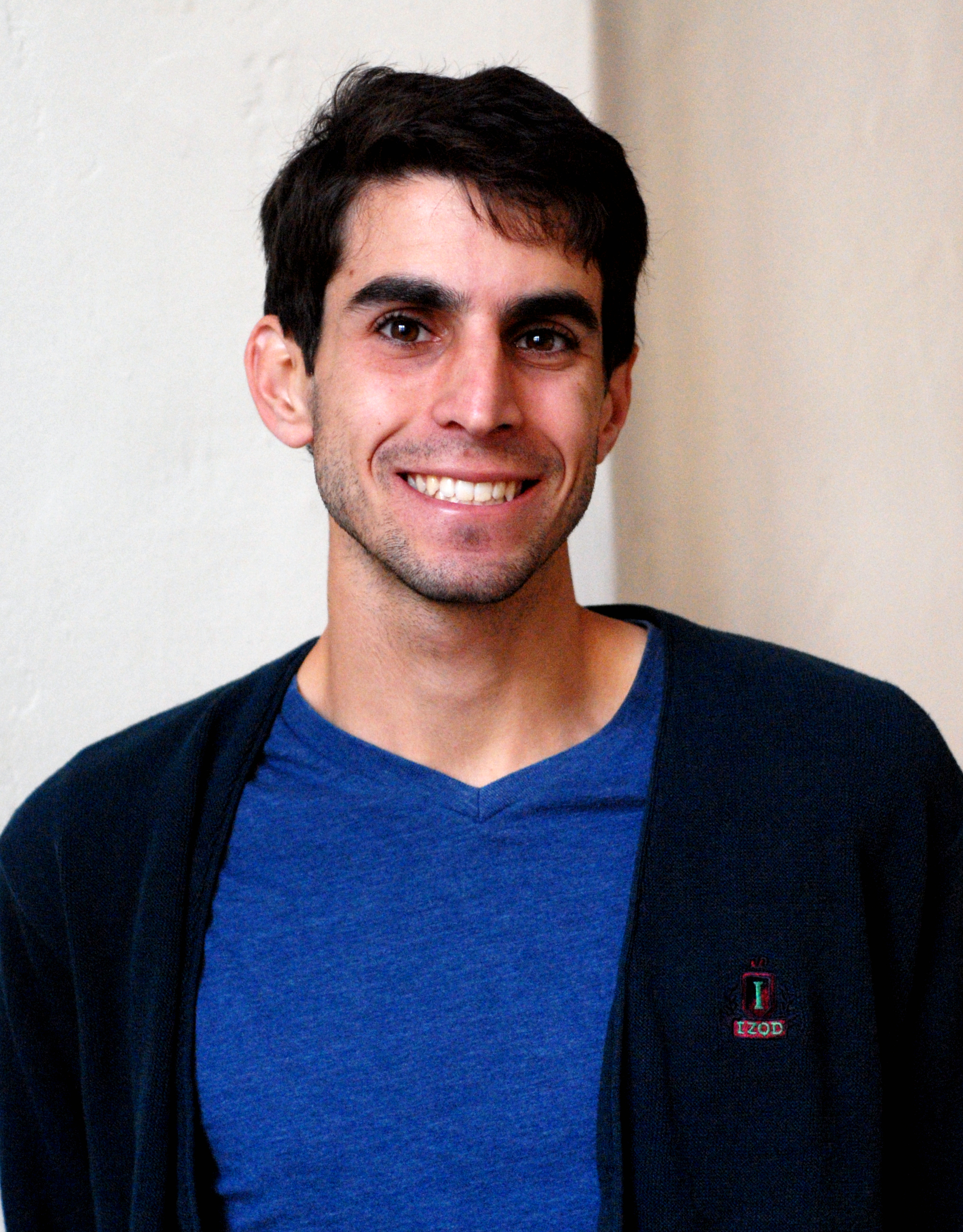 Fourth-year English student Michael Mohlman's shirts convey Bruin pride.
It's a rivalry as old as Joe Bruin himself: North Campus and South Campus students have long argued in friendly competition about which side of UCLA is the better one.
This week, Bruins experienced the rivalry in a new way with the debut of North and South Campus-themed T-shirts. The tops are a reincarnation of similar threads that students sported a few years ago.
Fourth-year English student Michael Mohlman designed the current shirts, which feature collages of blue and gold icons that represent subjects studied on each side of campus. The North Campus shirt boasts a paintbrush and a globe, while the South Campus shirt includes a beaker and a dinosaur.
"Defending North Campus's reputation is one of the most fun parts of being a student here," said second-year business economics student Darren Leggett.
"The North and South Campus argument is like an ongoing joke that everybody can relate to. It's kind of become a way to show school spirit."
Mohlman discovered his penchant for T-shirt design as a freshman, when his dorm floormates wanted a tee to commemorate their year together.
After teaching himself the necessary computer skills and adapting to popular design software, Mohlman presented a design to his pleasantly surprised floormates. Since then, he has generated about 15 other shirts, including a jersey for the UCLA Quidditch Club. He has also sold over a thousand T-shirts on Shirt.Woot.com, a website that vends amateur designs for only 24 hours each.
Phi Mu Alpha, a new musical fraternity on campus, recently turned to Mohlman when it needed a monetary boost.
Looking to raise funds beyond their weekly burrito sale, the fraternity's members commissioned Mohlman to design his most recent creation, the North and South Campus T-shirts.
What started on Monday as a simple fundraising campaign has exploded into a campus-wide phenomenon, said Matt Waters, a fraternity member and third-year bass trombone performance student.
He said his fraternity was hoping to make about $500 from vending the shirts via Facebook.
Yet if everyone who has posted on the site follows through, sales will equal about $9,000. Waters originally planned to pay Mohlman in free T-shirts but now plans to give Mohlman a slice of the profits.
Regardless of numbers, most students are simply glad to see a central facet of UCLA life immortalized in fabric.
"The North and South Campus debate is a part of life here," Leggett said. "It's awesome to be able to physically wear a piece of my UCLA life."
Mohlman said he doesn't think the garments will encourage the usually good-natured rivalry between campuses to turn fierce.
"There isn't a real rivalry between North and South Campus; people are just proud of what they've chosen to do with their lives," Mohlman said. "Wearing these shirts will just be like having a name tag on that says, "˜I'm from South Campus.'"
Yet not all students view the shirts as simple name tags. They have the potential to increase division between Bruins, said second-year mathematics/economics student Laura Del Beccaro.
"From political opinions to complaints about budget cuts, there's already enough conflict (at UCLA)," Del Beccaro said. "T-shirts that separate people into groups will make them feel more divided than they already are."
Quidditch player Asher King Abramson said Mohlman's designs helped to legitimize his club and foster team spirit among members.
The second-year psychology student said seeing non-members wear the jersey on campus proves how impactful Mohlman's T-shirts can be in advertising an organization.
Mohlman said his shirts' ability to bolster fledgling student groups has made him ponder a career in the design field.
"I like being able to help a group get off the ground," Mohlman said. "It's very rewarding to see people wearing my work."