UCLA men's tennis hopes to avoid needing more late-match heroics when they face the Boise State Broncos on Sunday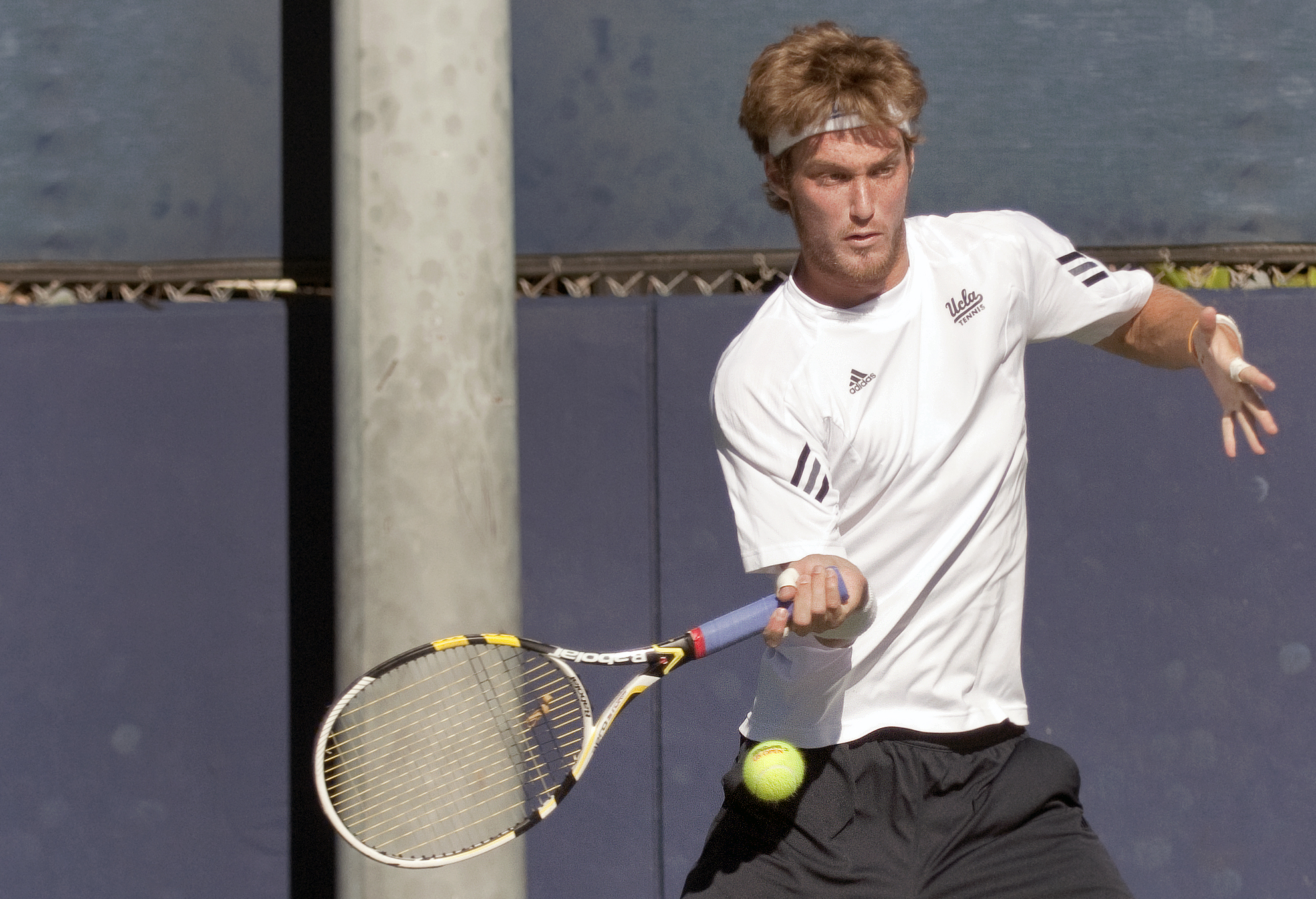 Freshman Clay Thompson and the No. 6 Bruins have escaped with several close victories recently, and are looking to get another win against Boise State on Sunday.
MEN'S TENNIS
Boise State
Sunday, 1 p.m.
Los Angeles Tennis Center
Get live stats on UCLABruins.com
The No. 6 Bruins match up against a Boise State team led by Damian Hume, who turned down UCLA to play for the Broncos.
February 11, 2011 10:14 am
Call them the cardiac kids.
That's the way the men's tennis team has played in its last two matches, digging itself an early hole against both UC Irvine and Baylor before fighting back fiercely to take tense 4-3 decisions.
But while the No. 6 Bruins have reason to be proud of the resolve and competitiveness they have shown, they would like to put an end to the endless intrigue which has plagued previous matches.
UCLA will have a chance to do so on Sunday against a No. 35 Boise State team led by the No. 62 player in the country in junior transfer Damian Hume, who spurned UCLA and other prominent programs to become a Bronco.
Coach Billy Martin spoke highly of Boise State and its coach.
"I know their coach very well, coach Greg Patton, a great guy and a great coach," Martin said. "Nobody gets their guys more ready to play than Greg. Knowing that, I know we are going to have to come out and compete hard."
The Bruins have been on quite a high this week after having won an emotional roller coaster of a match last Sunday against Baylor. The hero in that match was freshman Clay Thompson, whose victory in a third-set tiebreaker secured the match for the Bruins. While elated over his performance from last week, Thompson realizes that the Boise State match will provide a new challenge and cannot be overlooked.
"We want a strong performance on Sunday," he said. "Our last few matches have been very close and we want to change that."
The prevailing wisdom is that the Bruins should have little trouble dispatching the No. 35 Broncos in their preparation for the ITA National Indoors Tournament, which will be held next week. However, the Bruins are trying to guard against such complacency.
"We aren't looking too much ahead," senior captain Amit Inbar said. "Our match is with Boise State. We played them last year and I know they are pretty good. Still, if we can execute our game plan, I am confident we are going to be successful."
With the Bruins having garnered great momentum with some thrilling victories, Martin still sees room for great improvement.
"It's exciting that we have been winning these last couple of matches, but that being said our doubles play needs to get stronger," Martin said. "We are trying to compete with the top teams and work toward a national championship, so we have to improve especially in doubles."
The Bruins are aware that they will face great teams once they reach the indoor tournament and are trying to avoid a trap game against Boise.
"We need to get out there in the beginning and start strong," Inbar said. "It's not so much about them; it's about us and we need to stay focused on our game."