Women's basketball pulls out a victory in foul-filled afair against Arizona State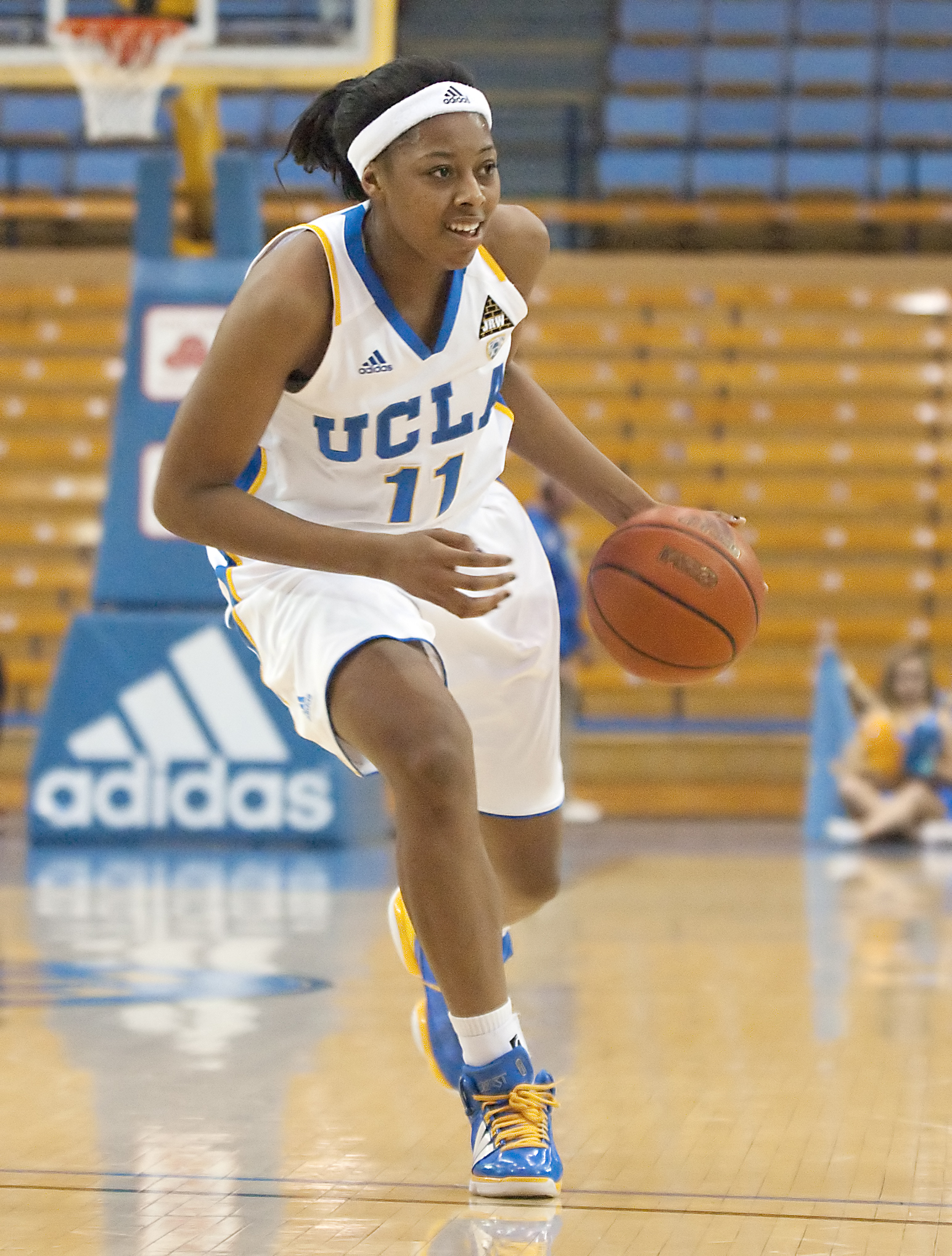 Atonye Nyingifa and the Bruins beat the Sun Devils 70-60 on Thursday.
Women's Basketball
UCLA 70
Arizona State 60

---
Women's Basketball
Arizona
Saturday, 2 p.m.
Pauley Pavilion
Follow GameTracker at
UCLAB
ruins.com
---
After downing the Sun Devils on Thursday, the Bruins look for their third consecutive win against the Wildcats on Saturday.
Boos from the home crowd don't normally fill Pauley Pavilion when the UCLA women's basketball team gets a resounding win over a Pac-10 opponent.
But during UCLA's 70-60 win over Arizona State, there were plenty of boo birds directed toward the trio of referees that slowed the game down to a crawl.
By game's end, ASU had tallied 18 personal fouls, while UCLA was called for 24 of its own. Every Bruin starter recorded at least two fouls and three of them "" junior forward Jasmine Dixon and senior guards Darxia Morris and Doreena Campbell "" had four.
"In the second half it's almost like we couldn't even touch them without having a foul," redshirt sophomore forward Atonye Nyingifa said. "But I think it's half-and-half. We should've adjusted to the foul calling."
Once the Bruins got in foul trouble, coach Nikki Caldwell went to her bench early.
"In the second half we had to sit some of our starters again, but it was great to get our bench some minutes," Caldwell said.
With 11:34 left in the game, the No. 11 Bruins (17-2, 7-1 Pac-10) reached their biggest lead of the game, but the fouls allowed the Sun Devils (12-6, 4-4) to get back in it.
Led by senior guard Dymond Simon's 20 points, the Sun Devils fought back and made the final score look a lot closer than it was over the course of the game. ASU even outscored UCLA 42-40 over the last 20 minutes to close it out.
The Bruins stressed before the game that the matchup was going to be physical, and with 14:38 left, that point hit home. Dixon was knocked to the ground after being fouled by ASU junior forward Kali Bennet, hitting her head in the process. She remained on the floor for a few seconds as the buzz in Pauley Pavilion turned into a nervous whisper. Dixon went on to make both her free throws to stretch the lead.
From that play on, there was an uneasy tension in the air.
"I'm glad (Bennett) got (an intentional foul) because she was doing a lot of dirty stuff," Nyingifa said. "Jasmine took a hard foul … but she bounced back and came ready to play."
The Bruins were led yet again by Morris, who chipped in 21 points.
"I'm on a mission … we're all on a mission together," Morris said.