Invitational has varied results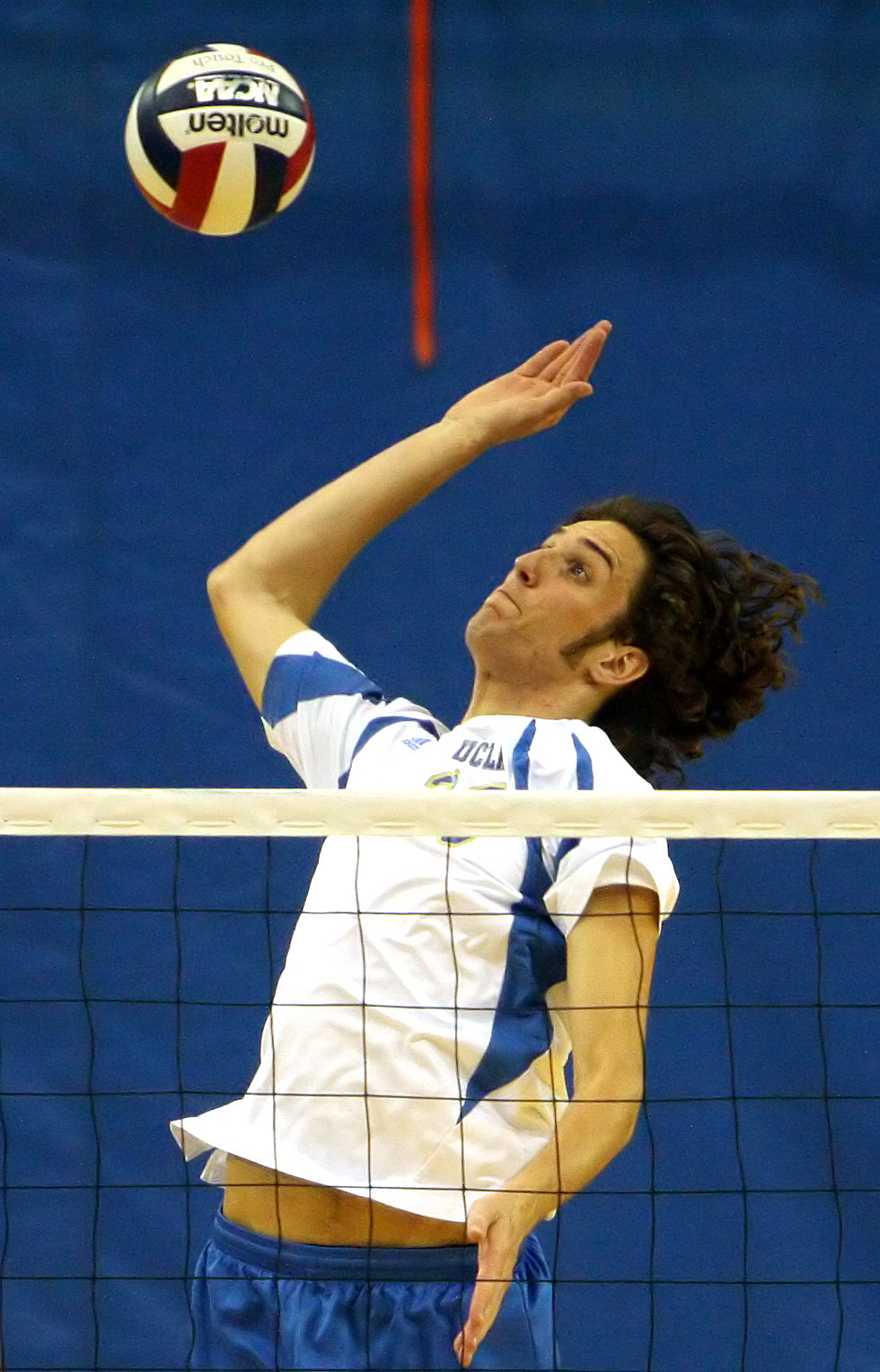 Junior Nick Vogel and the UCLA men's volleyball team opened play this week.
By
Daily Bruin Staff
October 25, 2010 12:22 am
The UCLA men's volleyball team had a busy start to the preseason at the USC Invitational on Friday and Saturday, playing five matches over the weekend.
UCLA played Long Beach State and UC Santa Barbara on Friday, and then played its final three matches on Saturday, taking on Pacific, Cal State Northridge and USC to close out the weekend.
The Bruins played their matches at USC's Galen Center Pavilion, and all matches were best-of-three.
UCLA dropped its first set of the preseason, but won the next two over Long Beach State for a 24-26, 25-21, 16-14 win.
The Bruins lost their second match to the UC Santa Barbara Gauchos 25-23, 17-25, 15-13.
On Saturday, the Bruins won their first of three matches before falling short in the last two. UCLA led 2-0 over Pacific, but the teams played a third set, and the Bruins won 25-13, 25-17, 15-11.
In their second match, the Bruins lost to the CSUN Matadors 25-13, 18-25, 15-11.
UCLA couldn't handle rival USC and lost 25-21, 25-21, 15-12 during its final match of the weekend.
The Bruins next take the court on Nov. 13, when they play in their annual alumni match at the Wooden Center.
Compiled by Vidur Malik, Bruin Sports senior staff.