Conference celebrates famed steel structures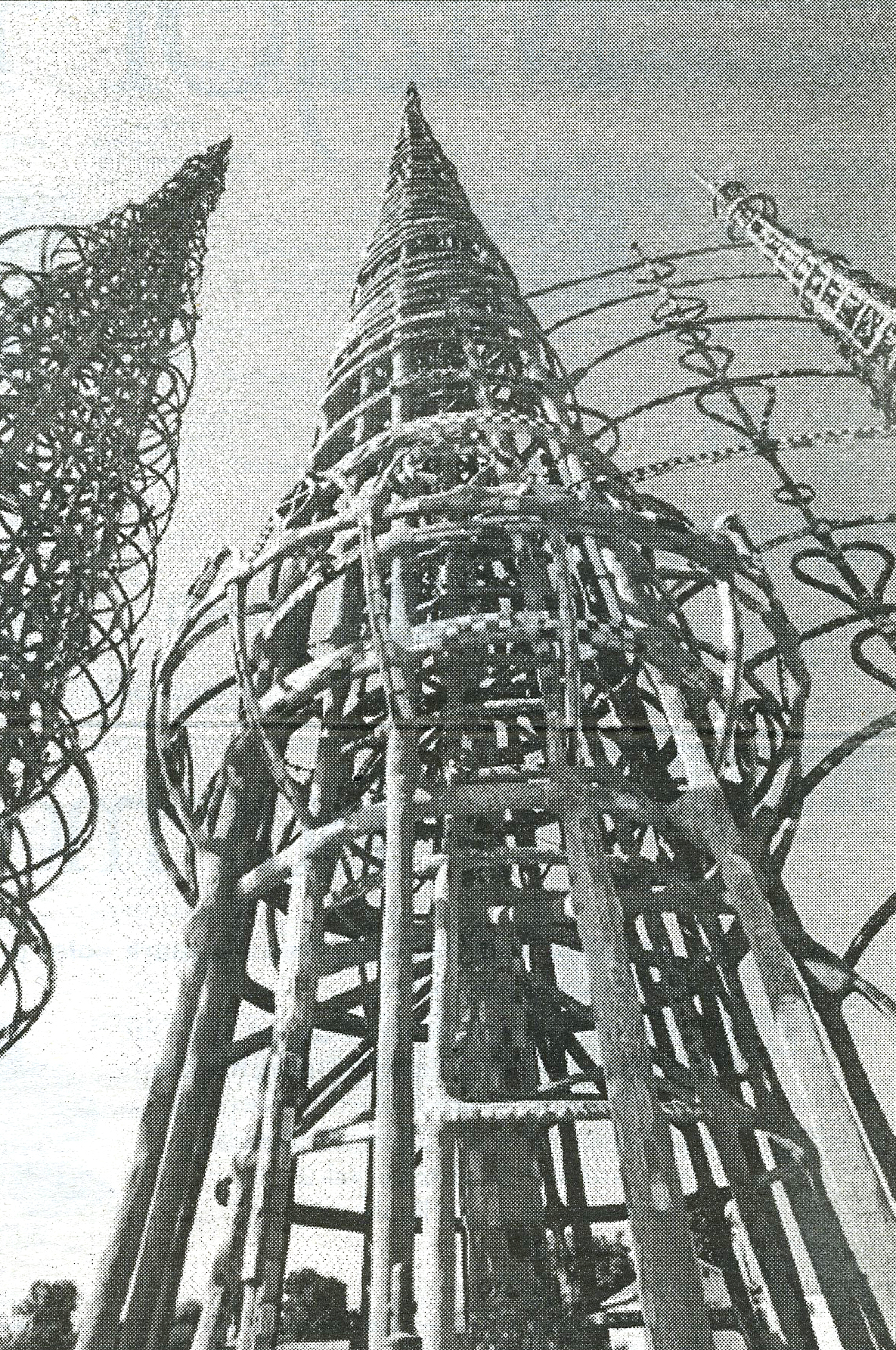 UCLA will hold a three-day conference starting Friday to honor and examine the history of the Watts Towers.
Courtesy of WATTS TOWERS ART CENTER
Seventeen towers have speckled the skyline of the neighborhood of Watts for the past 56 years.
The collection of structures, dubbed the Watts Towers, is the handiwork of a single Italian immigrant by the name of Sabato Rodia, who spent 33 consecutive years building what is now a National Historic Landmark.
In association with the UCLA International Institute, a three-day conference celebrating the history and significance of the artwork will be held at UCLA starting Friday.
Guests from as close as Los Angeles and as far away as Italy will converge at the conference to speak about various aspects of the towers.
And while the structures are being celebrated this weekend, they have not always been viewed in such good light, said Tom Harrison, an Italian professor at UCLA and an organizer of the conference.
He said some view the towers as a masterpiece and others, as junk.
"They have been a sight of civic strife between art lovers and bureaucrats," Harrison said, referring to the city's attempt to demolish it under the flag of public safety.
Now viewed as a cultural marker, Rodia's work drew the attention of then UCLA visiting professor Alessandro Del Lago from the University of Genova, Italy.
Del Lago was writing a book about self-taught artists, Harrison said, explaining the visiting professor's fascination with Watts Towers.
Working together, Del Lago and Harrison organized a similar conference in Italy. More than a year after the success of their initial event, Genova and L.A. professors have brought the discussion to Los Angeles.
The symposium will not only commemorate the artistic works of Rodia, but also the cultural connection the structure has had with the disadvantaged communities of Los Angeles.
"The whole weekend will be dedicated to talking about Watts and the community and the impact of the culture and art that came out of it," said Dr. Ana-Christina Ramon, assistant director of the Ralph J. Bunche Center for African American Studies at UCLA.
Ramon, along with Darnell Hunt, director of the Bunche Center at UCLA, co-edited the book "Black Los Angeles: American Dreams and Racial Realities" and will discuss on Sunday the impact the Watts Towers have had on black Los Angeles.
"It's hard to talk about black Los Angeles without talking about Watts," Hunt said, referring to the 1965 riots in response to racial injustices that began in the Watts neighborhood.
Not just a piece of art, the towers have become a symbol for the civil rights movement in Los Angeles, Hunt said.