English seminar on Oscar Wilde to be held at world-famous William Andrews Clark Memorial Library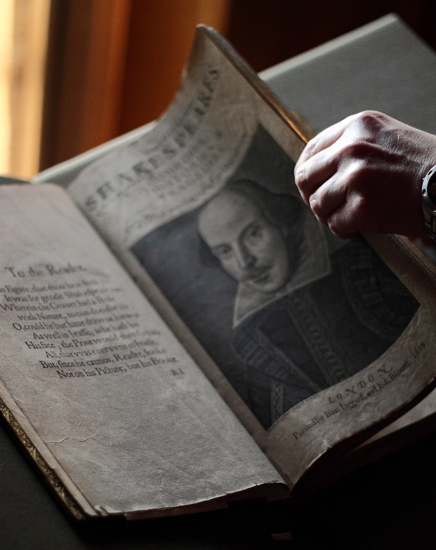 The library's collection includes a 17th century first folio of Shakespeare's works that is available for visitors to view or read.
Hidden behind an ivy fence is UCLA's trove of literary treasures. It is the William Andrews Clark Memorial Library, located next to Interstate Highway 10 and a 15-minute drive away from Westwood.
An upper-division English seminar on Oscar Wilde will be held there next quarter, said the professor of the class, Joseph Bristow.
The library specializes in 17th and 18th century literature, most notably, an Oscar Wilde collection, parts of William Shakespeare's first folio and a leaf of the Gutenberg Bible.
The outside gardens include a patio and even Clark's pets' cemetery, said Scott Jacobs, senior reader services assistant.
Because the library is a part of UCLA, anyone can visit and access the materials, whether it's the $4 million folio or Wilde's letters.
"A lot of the great rare book libraries are at private universities, so many take different attitudes (on public access)," Whiteman said. "But I would never dream of refusing that right to anyone."
With reports by Amber Eyerman and Marlene Ramirez, Bruin contributors.