Professor testifies at Proposition 8 trial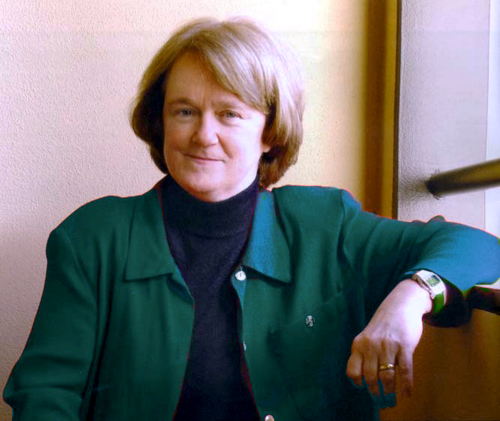 Anne Peplau, a professor of social psychology at UCLA, testified during the Proposition 8 hearing in San Francisco last month.
For UCLA Professor Anne Peplau, it was just another day spent teaching students about social psychology.
But instead of standing in front of a lecture hall, she sat in a San Francisco courtroom. Instead of speaking to Bruins, she answered questions from lawyers. And instead of a final exam, her crash course will conclude with Judge Vaughn Walker's ruling on the same-sex marriage ban.
"In a way, I was really there as a teacher to talk to the judge and the court about what research has found about the topics relevant to the case," said Peplau, who spoke at the federal court trial on the constitutionality of Proposition 8.
Professors from both sides of campus testified for the plaintiffs in the trial that ran Jan. 11-27. Peplau presented primarily scientific findings on same-sex marriage while Lee Badgett, research director of the Williams Institute at the UCLA School of Law, shared an economist's perspective on the issue.
The plaintiffs argue that Proposition 8, the ban on same-sex marriage that voters passed in November 2008, violates the constitution's equal protection clause. The team defending the proposition said the law protects traditional marriage.
Walker, who heard the case without a jury, requested that lawyers' arguments be based on scientific evidence rather than anecdotes, said Gary Gates, a distinguished scholar at the Williams Institute, a sexual orientation law and public policy think tank.
Out of the 13 witnesses called by the plaintiffs, nine were experts in topics ranging from American marriage history to gay and lesbian parenting. Professors from around the globe testified, including one from Cambridge University. San Francisco's chief economist also testified.
Kenneth Miller, a Claremont McKenna College professor, spoke on behalf of the defense about the growing political power of gays and lesbians.
"We discuss (in my class on California politics) gays and lesbians as being … an increasingly important part of the Democratic coalition in the United States," he said at the trial.
On the plaintiffs' side, Peplau testified on the benefits of marriage and the similarities between same-sex and heterosexual couples.
Proposition 8 lawyer Nicole Moss pointed out that there are holes in research about marriage benefits.
"You have no empirical studies that you can point us to … that measure specifically whether there were benefits conferred by domestic partnerships separately from or different from same-sex marriage," Moss said in the trial.
Peplau presented research stating that allowing gay and lesbian couples to marry would not harm heterosexual marriage.
"The conclusions that I shared are based on a body of research, based on many studies," she said. "One of the impressive things is the consistency among the studies. They find that when it comes to the quality of relationships, same-sex and heterosexual couples are quite similar."
Before Peplau came to UCLA in 1973, she and a fellow graduate student at Harvard University, Charles Hill, began the Boston Couples Study with Professor Zick Rubin. The long-term search project initially examined heterosexual college couples' endorsement of traditional versus egalitarian relationships, and how it affected their happiness.
When she arrived in Westwood, she began studying the balance of power in gay and lesbian couples.
"It seemed as though it was a good way to branch out," she said. "There was nobody studying same-sex relationships. All the research was about how people became gay, not about the quality of gay people's lives."
Since then, Peplau has viewed gay and lesbian lifestyles from various vantage points. Her work includes research on the relationship satisfaction among black lesbians and gay men, and the level of support lesbians and heterosexual women receive from their social networks.
"Many same-sex couples would like to have the right to marriage," Peplau said. "Despite some of the negative attitudes in society, many of them are still resourceful in creating strong relationships."
Badgett, who testified on day six of the trial, co-authored the Williams Institute study that showed same-sex couples prefer marriage to civil unions. The year after Massachusetts began issuing same-sex marriage licenses, 37 percent of couples married, she said. When California offered domestic partnerships, 5 percent of couples registered in the first year.
During Badgett's cross-examination, Proposition 8 lawyer Charles Cooper brought up data showing that many gay and lesbian couples still sign up for domestic partnerships in the Netherlands.
"So in the Netherlands … domestic partnerships … remain roughly a third or so of the number of same-sex marriages," he said in the trial.
Badgett, who is a professor at the University of Massachusetts Amherst, formed her conclusions based on the economics of same-sex marriage.
In her research, she found that bans on same-sex marriage deprive state and local governments of tax revenue and financially hurt couples and their children. She testified that same-sex weddings would generate an estimated $490 million in spending and $40 million in taxes over three years.
"In my book, I look at why same-sex couples get married, and it's for the same reasons as heterosexual couples," said Badgett, who recently published "When Gay People Get Married." "Also, after gay couples are allowed to get married, there is no surge in divorces or drop in heterosexual marriage."
Like Peplau, Badgett's early research laid the foundation for later studies on same-sex marriage. She had already been studying employment discrimination based on sexual orientation when the Baehr v. Lewin same-sex marriage case in Hawaii piqued her interest in the topic.
Now, 17 years later, her research has proved significant enough to be used in the Perry v. Schwarzenegger case in California.
"There was just one person (Judge Walker) who got to listen and decide if what I said was credible and relevant," Badgett said. "It was exciting to be in a context like that with potentially a lot of stakes."