New Westwood Neighborhood Council spurs debate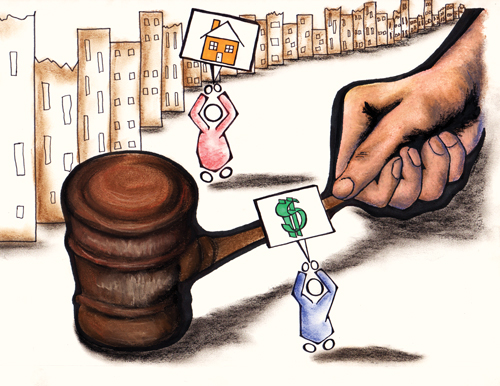 Nearly 10 years after the initial formation of the Los Angeles neighborhood council system, on Jan. 19, the seven-member Board of Neighborhood Commissioners voted unanimously to certify the creation of the first Westwood Neighborhood Council.
Now fully certified, the new council is primed to take its place as one of 90 neighborhood councils representing the interests of local constituencies.
But, despite passing without the dissent of a single commissioner, each of whom is appointed by the mayor to represent a different geographic part of the city, the debate surrounding the formation of the neighborhood council was marked at times by contentiousness and acrimony between proponents and detractors of the plan to bring a neighborhood council to Westwood.
For those supporting the decision, the neighborhood council brings to Westwood the promises offered by the Los Angeles city charter reform effort of the late 1990s. It was then, faced with a secession movement in the San Fernando Valley, that city charter reform proponents proposed "" and voters passed "" a measure to create the neighborhood council system as a means of improving city services and quality of life in local neighborhoods.
For some, including Margaret Jacob, co-chairwoman of the Westwood Neighborhood Council and a UCLA history professor, Westwood needs such local representation.
"Westwood is beginning to show signs of urban blight. … (There are) many empty shops, the sidewalks are in disrepair, the landscaping needs work," Jacob said.