Voices unite to save Westwood Village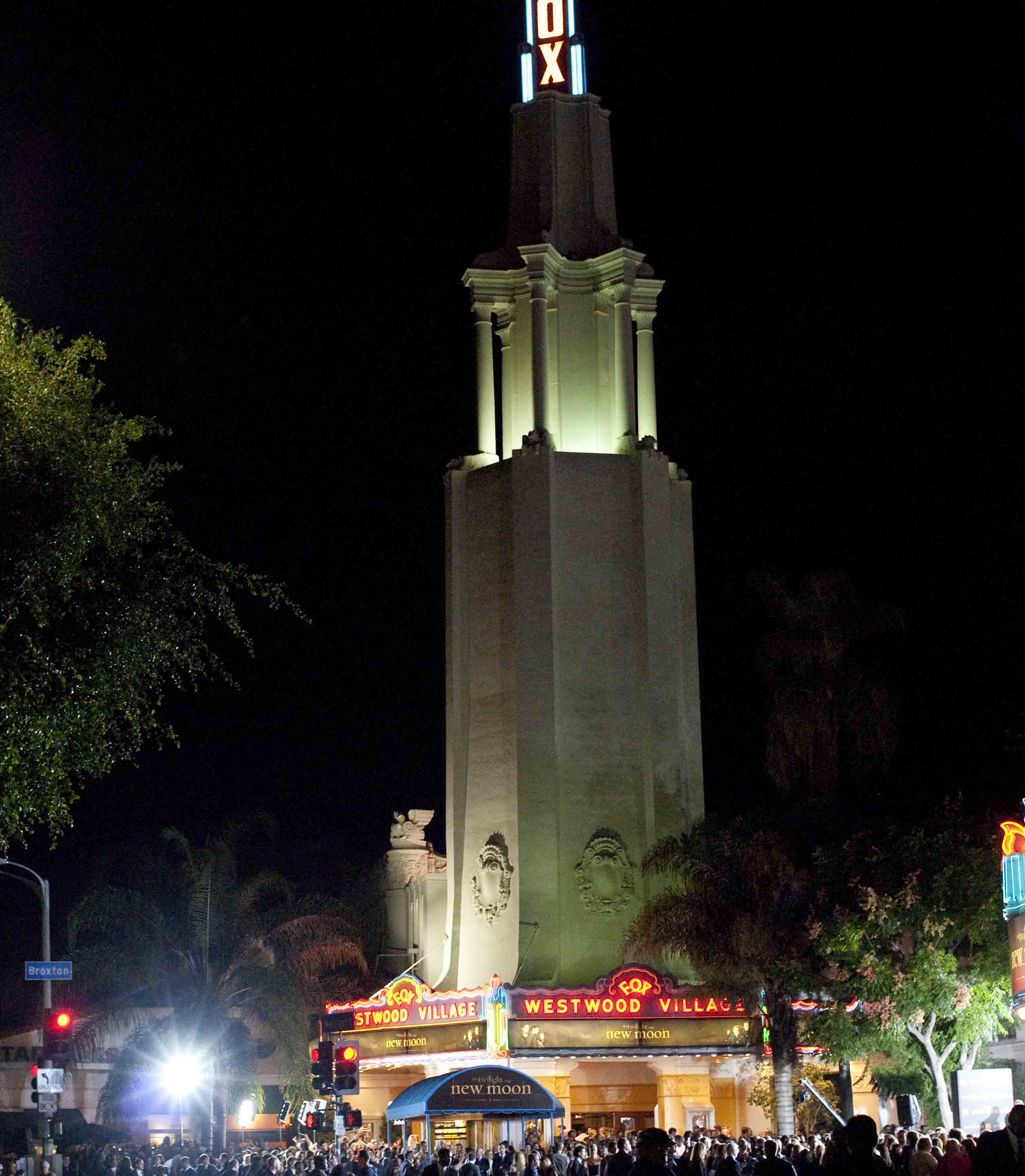 DAILY BRUIN FILE PHOTO
Crowds surround the Fox Theater on Broxton Avenue in Westwood for the premiere of "The Twilight Saga: New Moon" on Monday, Nov. 16, 2009. Westwood residents are attempting to establish a neighborhood council to address local issues.
By
Daily Bruin Staff
January 10, 2010 9:24 pm
Submitted by: Margaret Jacob
Have you driven along Westwood Boulevard recently? Parts of it are like a ghost town, shop after shop shuttered or up for rent. In Westwood as it is today there is no single organized group of citizens who can address its needs or problems. That, we hope, is about to change.
About two dozen neighbors, homeowners, renters, students, faculty and business owners, joined by more than 600 petition signers "" drawn from those who live or work in Westwood "" have banded together to form a first-time, waiting-to-be-certified neighborhood council for Westwood.
Why a first? Every effort over the last 10 years to establish a neighborhood council in Westwood has fallen victim to a variety of impediments, among them the efforts by the leaders of the homeowners' associations to stop the council's formation. They have been powerful. Ever wonder why UCLA has no football field? Look to the opposition of those groups for an answer. This time, the future can be different. There are 89 neighborhood councils in Los Angeles, and we aim to become the 90th.
Given the condition of commercial Westwood "" and given the important issues facing us in transportation, traffic and condo development, particularly on Wilshire Boulevard "" a neighborhood council is one of the few charter-approved ways of addressing these and other problems. Every homeowner, renter, shopkeeper and student to whom we have spoken has voiced their concern and their willingness to help.
We have circulated thousands of fliers "" even translated into Farsi and Spanish "" and walked just about every street in the area bounded by Sunset Boulevard to the north, Santa Monica Boulevard to the south, the 405 Freeway to the west and the Los Angeles Country Club to the east. (Technically the property of UCLA is excluded, but its people are counted as stakeholders.) We can affirm that the diversity of Westwood is remarkable.
A few examples of what Westwood has to offer should suffice. Over on Cotner Avenue, in the shadow of the 405, there is a firm that manufactures hats, complete with a showroom that reminds the visitor of Harrods' hat department in London. On the grounds of UCLA stands one of the finest sculpture gardens in the West. To the east, Holmby Park thrives in part because the Russian community on the Westside has made it a center for chess playing, picnics and just hanging out.
On Westwood Boulevard, shops south of Wilshire offer items essential to Persian cuisine. Try basting your chicken or turkey with concentrated pomegranate juice "" an item normally available only by mail order "" and you can go to "Little Tehran" to find it. Want to do research in social or family history in any country in the world? Then visit the Family History Center at 10741 Santa Monica Blvd. (temporarily closed for remodeling) where you can do just that. Fancy a New York style Jewish deli? Go down Westwood Boulevard just before Olympic Boulevard and stop at Junior's.
And remember Westwood is also an arts and entertainment center with the Hammer Museum, Geffen Playhouse, Royce Hall and Freud Playhouse "" just about every art form can be experienced in Westwood.
Currently, there is no united voice that can shape a response to plans or developments presented by the city or a private developer. The homeowners' association leaders try valiantly, but they are representative of no condo owners, no renters, no students, no workers, etc.
The Westwood Neighborhood Council will be a step toward a representative body, open to all, and eager to take on the challenge of making Westwood vibrant and commercially viable. Once certified and its board chosen, the WWNC will receive $45,000 from the city for local improvements.
We, the formation committee, appeal to all students, staff and faculty to come to the certification meeting before the Board of Neighborhood Commissioners on Jan. 19 at 6 p.m. at the United Methodist Church to endorse our certification. Free parking can be found at The Belmont.
To find out more about us consult our Web site, westwoodnc.org, or e-mail me at [email protected] is a professor in the history department.