Hammer Museum hosts third annual Halloween event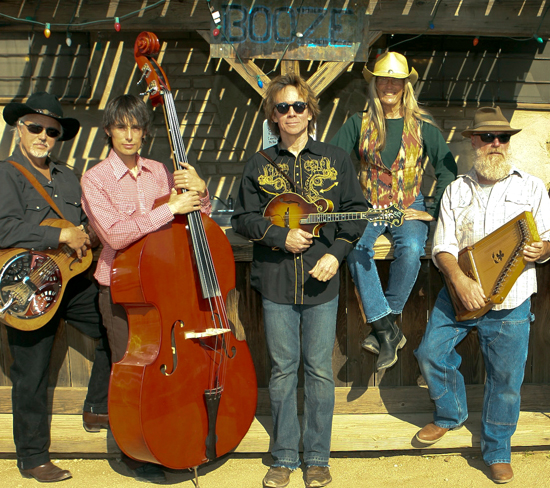 Courtesy of ROBERT SPOEKER
Bluegrass group Shadow Mountain Band will play for the Hammer Museum's "A Halloween Hoedown!" on Saturday. They will be accompanied by crafts and food at the atypical Halloween celebration.
Bluegrass music, eccentric crafts and a six-foot-tall drag performer. An atypical Halloween scene? Not to the Hammer Museum.
Attracting audiences of all ages from around Los Angeles, the Hammer Museum will host its third annual Halloween event, "A Halloween Hoedown!" Oct. 30 in the museum courtyard, from 7 to 11 p.m.
The event will feature a performance by the Shadow Mountain Band, a bluegrass band from Joshua Tree, along with a special menu of seasonal confections from Cafe Hammer. Bringing in audience involvement, the night will also include a crafts section, where guests can make their own Halloween creations.
In its third year, the Hammer Museum's Halloween event expects to engage up to 600 participants in the upbeat rhythms of traditional bluegrass music, a theme surprisingly different from the rock "˜n' roll concerts and variety shows of previous years, said Programs Coordinator Darin Klein.
"The first year I got here, it was suggested that I come up with something for Halloween, and it has continued to be my project," he said. "This year, we wanted something more down-home. Each one has its own personality."
However, while the themes continue to change from year to year, the program hostess, "Darlin'," will fly from Providence, R.I., for this event, as she has done in every year past. Darlin', a six-foot-tall drag performer, will enhance the sphere of theatricality and entertainment with her comic personality and outrageously-crafted costume, Klein said.
In addition to showcasing a lively repertoire, the event aims to encourage creativity and imagination through a crafts contest, headed by Los Angeles Crafts Captain Julianna Parr.
"We've lost the capability to have our own resourcefulness at our own fingertips," Parr said. "Most people are not used to making stuff for themselves, to spend leisure time doing something frivolous. When (adults) walk into the Hammer, they might be flabbergasted; it might have been 40 years since they've picked up a crayon, but they may surprise themselves."