Alex Isley pursues her dream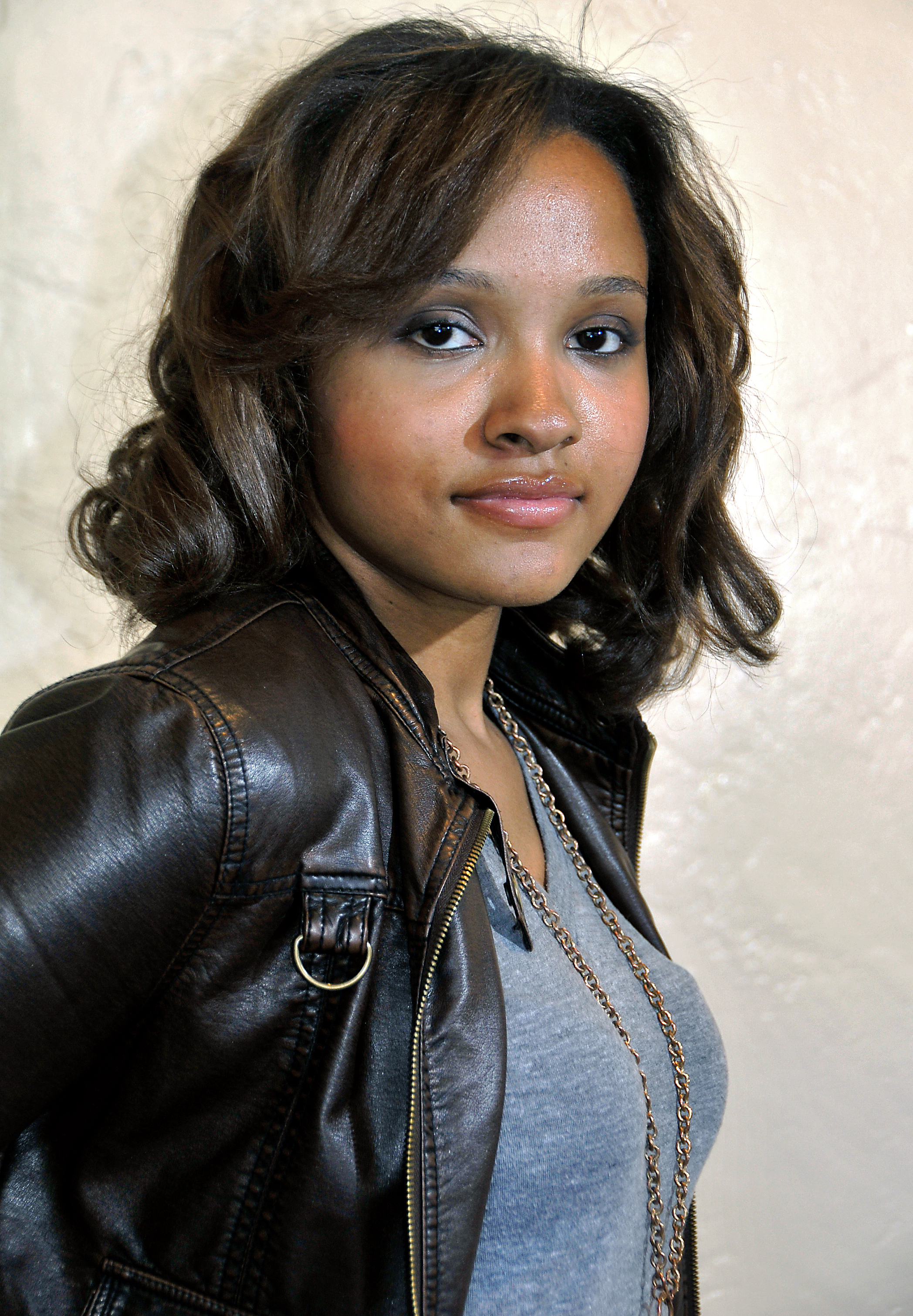 Jazz studies student Alex Isley, a recent graduate of UCLA, has performed at Spring Sing and CEC Jazz Nights. Now she hopes to make it in the music industry and follow in the footsteps of her successful father and uncles, also known as the famed Isley Brothers.
Graduating from college means entering the real world, but the real world is different for every student, and for Alex Isley, it means fulfilling her dream to become a full-time jazz musician.
The ethnomusicology and jazz studies student's senior year turned out to be her most accomplished in terms of her budding career as a jazz singer.
This isn't surprising considering Isley's long family history in music, with her mother in the music business and her grandmother being an opera singer. Isley's father and uncles make up The Isley Brothers, who have had many hits throughout the last five decades, such as "Twist and Shout," "Between the Sheets" and "Contagious."
"It's in the genes," Isley said. "I was exposed to it ever since I was 3 or 4 years old and I was around their rehearsals. But I developed a love for music and singing on my own."
Aside from her family, Isley says she was influenced by The Supremes, The Beatles, Chicago, War and modern R&B artists such as Brandy, Monica and Aaliyah. Her self-described foundation style is R&B, with jazz and folk elements.
"I'm proud to say that I developed an appreciation for a wide array of genres," Isley said. "I want to have my own style, although I know people are going to have to associate me with some type of genre."
Isley has an unusual gift "" a condition called synesthesia, or "color hearing" "" which allows her to see a color according to the musical note. Isley also has the gift of perfect pitch, the ability to identify or recreate any note without external reference. This makes it easy to play a song on the piano upon just hearing it on the radio.
Isley has written and submitted 20 songs for copyright through Broadcast Music Incorporated, where she is registered as a writer.
Although Isley has accomplished a lot in terms of writing songs and performing, she is thankful for the free time she now has after graduating to direct toward her career.
"I'm still in the process of recording my original songs and promoting myself," Isley said. "(I) have more time to think about what I want to put out there in terms of marketing myself."
Reflecting back on her time at UCLA, Isley said she definitely made the right choice in choosing her college.
"UCLA has offered me a lot of relationships with associates, colleagues and faculty. I've had the opportunity to network with the jazz study teachers. A lot of them are professionals and have been a huge help," Isley said.
Michele Weir, Isley's jazz professor of three years as well as private jazz voice teacher, has faith in Isley's future career aspirations.
"I definitely see her in the music business. I know she likes jazz and R&B and songwriting, so she'll probably be doing a combination of all of those. She's highly creative as a jazz singer and sings at a professional level," she said.
For Isley, it is important to convey this creativity through emotion to the audience when performing.
"My songs are about love "" being in love, losing it, wanting it," she said.
UCLA alumna Jessica Freedman, who performed alongside Isley in their singing workshop for three years, confirmed the emotional aspect of her music.
"She really emotionally connects to the music. You can tell what the song is about. She's subtle but confident," Freedman said.
Isley's performances highlight her connection with the audience.
"She's one of those singers who's able to surprise you whether you've heard her a million times or the first. She's really good about making her audience want more," said Kathy Hoye, a fellow UCLA jazz studies alumna.
As she moves onto the next chapter of her life, the songstress is struck with nostalgia but looks back on college fondly.
"It went by so incredibly fast. … I've learned a lot and not just in the classrooms. I've learned a lot about myself and about other people," Isley said. "(Now) I'm going to go full-steam ahead on my career goals. I'm scared, but good scared."