The ever-changing village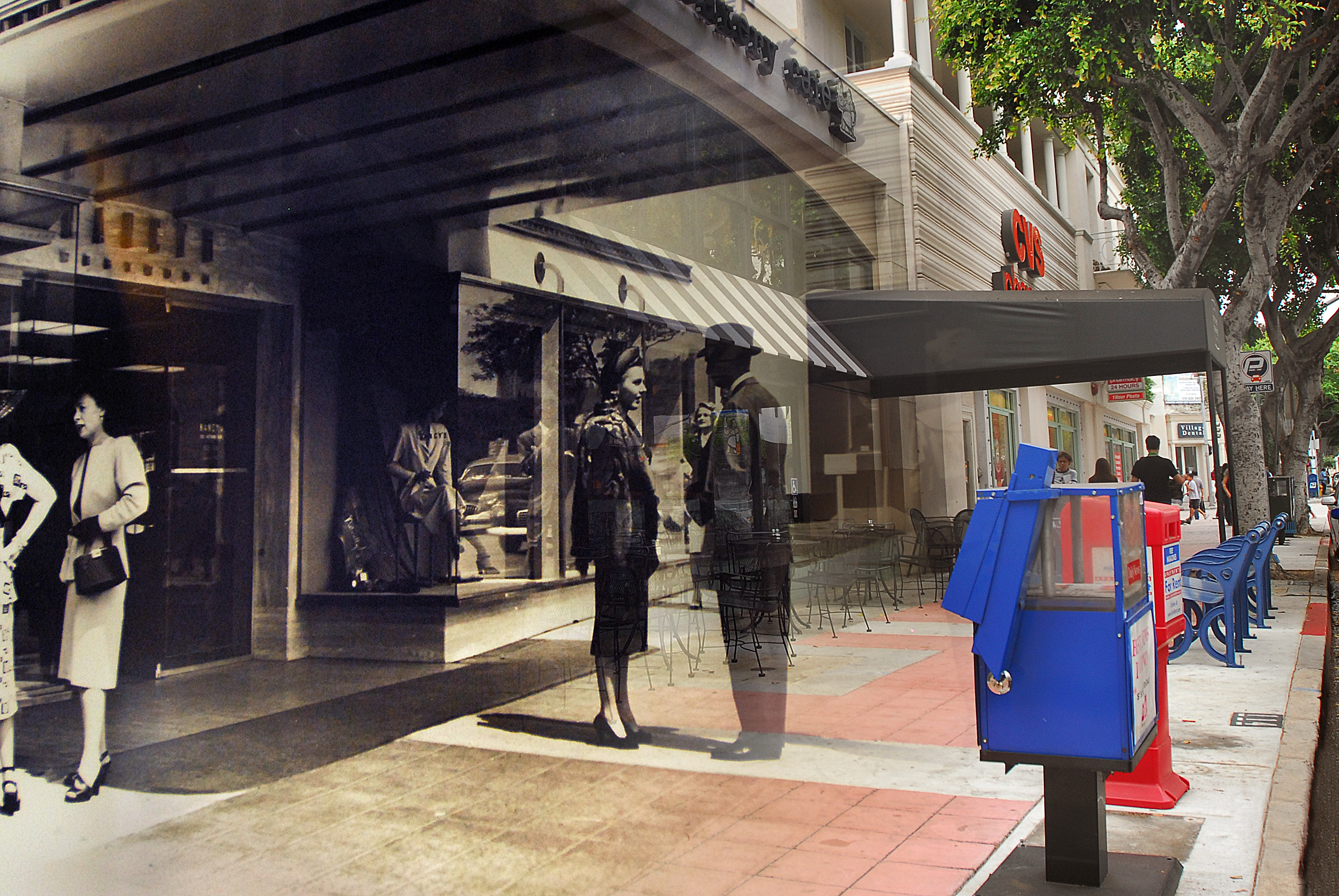 Photo courtesy of OAKLEY'S BARBERSHOP
The town that sits just south of UCLA's campus looks entirely different from how it did years ago, when the Janns Investment Company opened it in 1929.
As it was originally built, Westwood Village provided a small-town feel filled with quaint shops that warmly invited visitors from around Los Angeles.
Over time, construction of the San Diego Freeway and the addition of numerous commercial companies completely changed the face of the village.
With hardly any new businesses opening their doors and existing ones trimming their expenses, the economic downturn is now the latest force shaping Westwood.
Given the current economic slump, fewer new stores have opened, said Clinton Schudy, owner of Oakley's barbershop.
Oakley's is the last of the original businesses in Westwood, whose doors opened in 1929.
"Westwood was doing better before the downturn," he said, adding that many of the now-empty stores were filled before the recession.
The opening of other outdoor shopping areas such as Third Street Promenade years ago took customers away from Westwood and forced the village to redefine itself, said Schudy, who has worked at Oakley's for the past 19 years.
Westwood Village businesses face unique challenges because they serve such a wide demographic. Customers range from UCLA students, faculty, and staff to professionals in the entertainment and finance industries and nearby residents of Brentwood, Bel Air and Beverly Hills. The recession has made it only more difficult for businesses to meet these challenges.
As customers trim their budgets, restaurants are seeing less business, said Steve Sann, chairman of the Westwood Village Business Association.
The economic slump is also driving Westwood customers to "trade down," Sann said. Many are still ordering drinks, coffee and restaurant dishes, but they are switching to cheaper substitutes.
"You'll see a lot of people coming in during happy hour," he said.
When forced to cut expenses, reducing labor is one of the few options available to restaurants, he added.
"Managing labor very intelligently is the key to surviving as a restaurant in a challenging economy," said Sann, who is also a partner of three Westwood restaurants.
Palomino, a restaurant and bar, is also trying to cut labor expenses to deal with the downturn.
"We've attempted to modify behaviors to help us work smarter," said Alex Montano, Palomino's general manager.
Some employees are now trained for multiple positions so that the restaurant can get by with fewer workers, he said.
Westwood businesses have also reduced costs by negotiating better rates with vendors or canceling unnecessary services, Sann said.
Many vendors are open to reducing rates to keep existing clients or to attract new ones given the difficult economy, he said. Sann's restaurants have cut bottled water delivery, negotiated a better rate on trash pick-up, and even switched to cheaper cash register printer paper.
Despite the challenging times, Trader Joe's is one of the new stores that has managed to prosper in the downturn, Sann said. Grocery stores have seen increased business, because people are eating out less often, he said.
Arnold Tarin, the owner of the newly opened It's A Grind Coffee House, said he is trying to be realistic about the economic situation. Tarin said he recognizes that these are tough times to be opening a new business, and in order to cut costs, he has taken measures like greatly reducing his own salary.
Even though sales have been low, he said he believes better times lie ahead.
"Business is slow, but I'm optimistic," he said.