Bestselling writer discusses historical fiction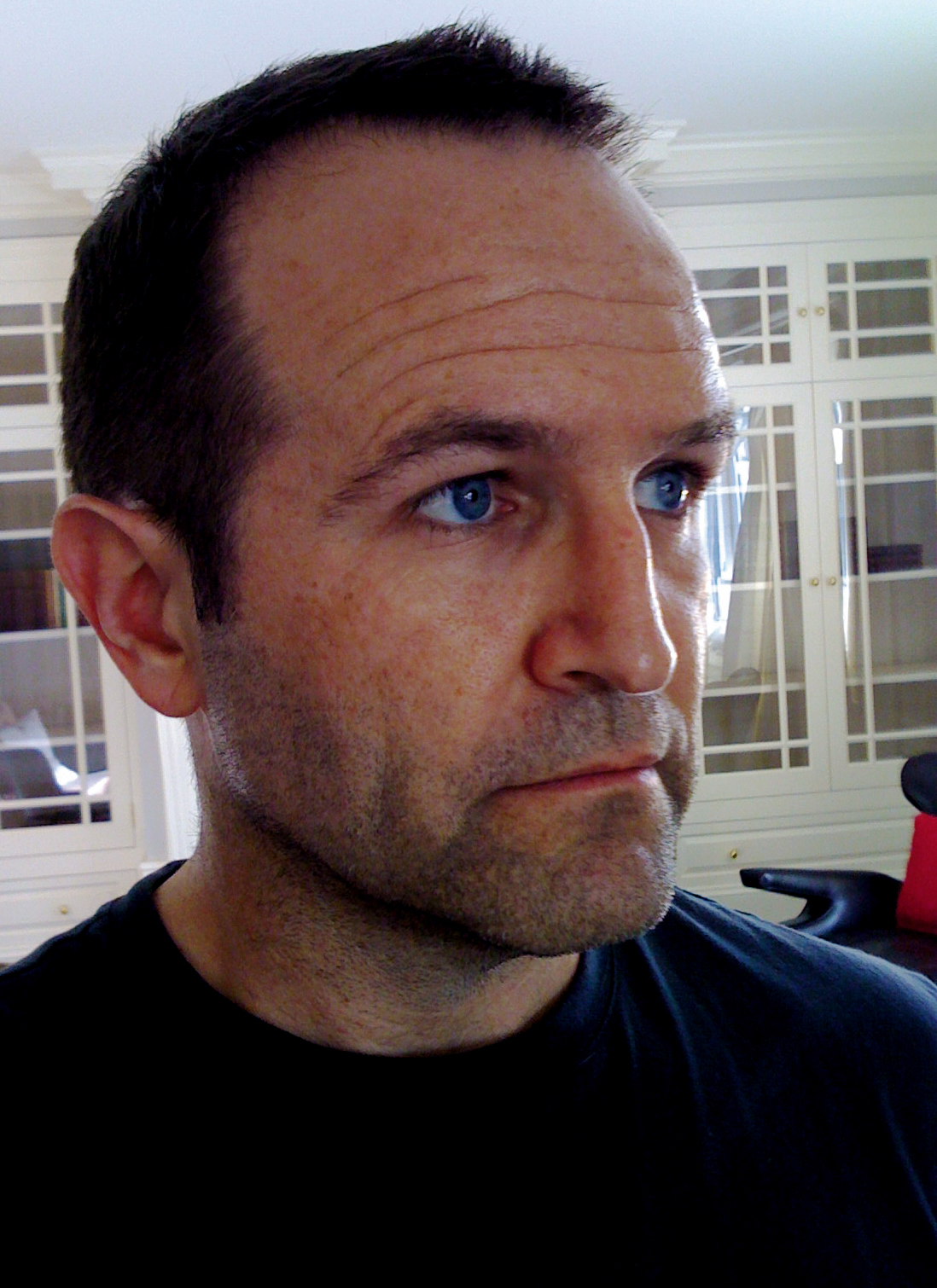 The author of the bestselling historical fiction book "Carter Beats the Devil," Glen David Gold, will read from his upcoming novel "Sunnyside" at the Hammer tonight.
Studying history so as not to repeat the mistakes of the past is reasoning grade school students repeatedly hear. Yet what, then, is the purpose of fictionalizing history?
Author Glen David Gold would argue that fictionalizing history does not necessarily mean ruminating upon the past but rather using historical figures and places as characters and settings for compelling storytelling.
Gold is the author of two novels, bestseller "Carter Beats the Devil," a story about magician Charles Joseph Carter, and most recently "Sunnyside," a work about Charlie Chaplin, turn-of-the-century Hollywood and World War I. He applies history to relevant and arguably universal human emotions. Also a regular contributor to McSweeney's, Playboy and The New York Times Magazine, Gold balances conveying fiction and non-fiction in his works.
Gold will read from "Sunnyside" and talk about his writing career at the Hammer Museum at 7 p.m., but first, The Daily Bruin's Jenae Cohn spoke with him about uncovering historical facts, what readers look for in novels and how using weird stories pays off in the end.
Daily Bruin: What appealed to you about writing historical fiction?
Glen David Gold: This might be splitting hairs and no one else might see it this way, but historical fiction is not really something that I think I write. When I think of historical fiction, I always think of some person leaning back in his chair wearing an itchy tweed blazer, thinking about his past accomplishments while looking out a window and meticulously describing a monument that's no longer there. Any good writer thinks up a character and thinks up a place and instills a personality so that it feels like it's real. History's another thing to play with.
DB: What interested you in writing about Charlie Chaplin?
GDG: My first novel was about a magician, and I was interested in Houdini at that point. There was a great photograph in one of Houdini's biographies of him and Chaplin hugging. I thought that was really interesting because Houdini was the first man in the world to be famous in the modern sense of fame where your whereabouts were a commodity. I realized that Chaplin became famous after Houdini did, but I didn't really understand the difference between them. So I just started looking at Chaplin's life and I realized that his rise from being a funny comedian to the world's most famous man really echoed the way that America was developing at the same time.
DB: Do you ever get concerned about misrepresenting these facts or figures in fictionalizing them?
GDG: Not really. I had a note at the end of my book here because I was fascinated by the reaction to my first book, "Carter Beats the Devil." People read for very different reasons. Some people are just along for the ride. They want to be told a good story, so they understand that when it says "fiction" on the cover, they're getting fiction. Then there are some people who really want to argue with me about whether something happened in a certain chronological moment. My intent is that if you're really interested and really want to know what happened, there are notes on the end so that you can read the history or the biography of what actually happened. It's not archaeology we're doing here; we're trying to capture the spirit and time of a place.
DB: Where do you begin researching for your novels?
GDG: I like finding old books in used bookstores that are obscure on topics that nobody really thinks about much. I'll wander across a certain poetic fact that is generally described in a very amateurish way or a very sincere way, and it sticks with me. With the jurisdiction of my imagination, I try to find character or emotional resonance to it. For this particular book, I read the biography of Harding. One of President Harding's early administrative decisions was what to do about troops in Russia. It was just two sentences that made me look that up and realize that there was this whole forgotten world that we were involved in.
DB: Are there any other surprising facts you've come across in your research that you ended up using in your novel?
GDG: Chaplin's whole life, when you unravel it, you start to figure out that the chronology of it is completely amazing in that he went from being paid $100 a week to $10,000 a week over sixteen months. He ended up becoming the highest-paid person in America as if the birth of film was made for him to show up. What I didn't understand was that the government was fascinated by movie stars. They used the tools of the media to create this idea of consensus of going over there.
DB: Was that discovery what made you decide to profile two soldiers in "Sunnyside?"
GDG: One of Chaplin's most triumphant films is called "Soldier Arms," and it was the first war comedy ever shot. He figured out something so simple about how you could do a comedy about the war without being disrespectful. As soon as I realized that was one of his concerns, I thought, "Well, I have to share that same sort of concern."
DB: Did it feel really different writing this book rather than "Carter Beats the Devil"?
GDG: I got a lot of my obsessions out in my first book. I was worried that I wouldn't have the same sort of checklist of things to talk about, but it turned out right away, I had things I wanted to say that I had not said in "Carter."
DB: Was there anything in particular you learned from writing your first novel that you applied to writing your second one?
GDG: I learned that if I had some really bizarre idea and I didn't know why it would be in the plot, nine times out of ten, there would be a reason for it once I put everything together. It would be a lot deeper and more fulfilling than if I planned it. So, follow your weirdness.