Students granted Pilipino studies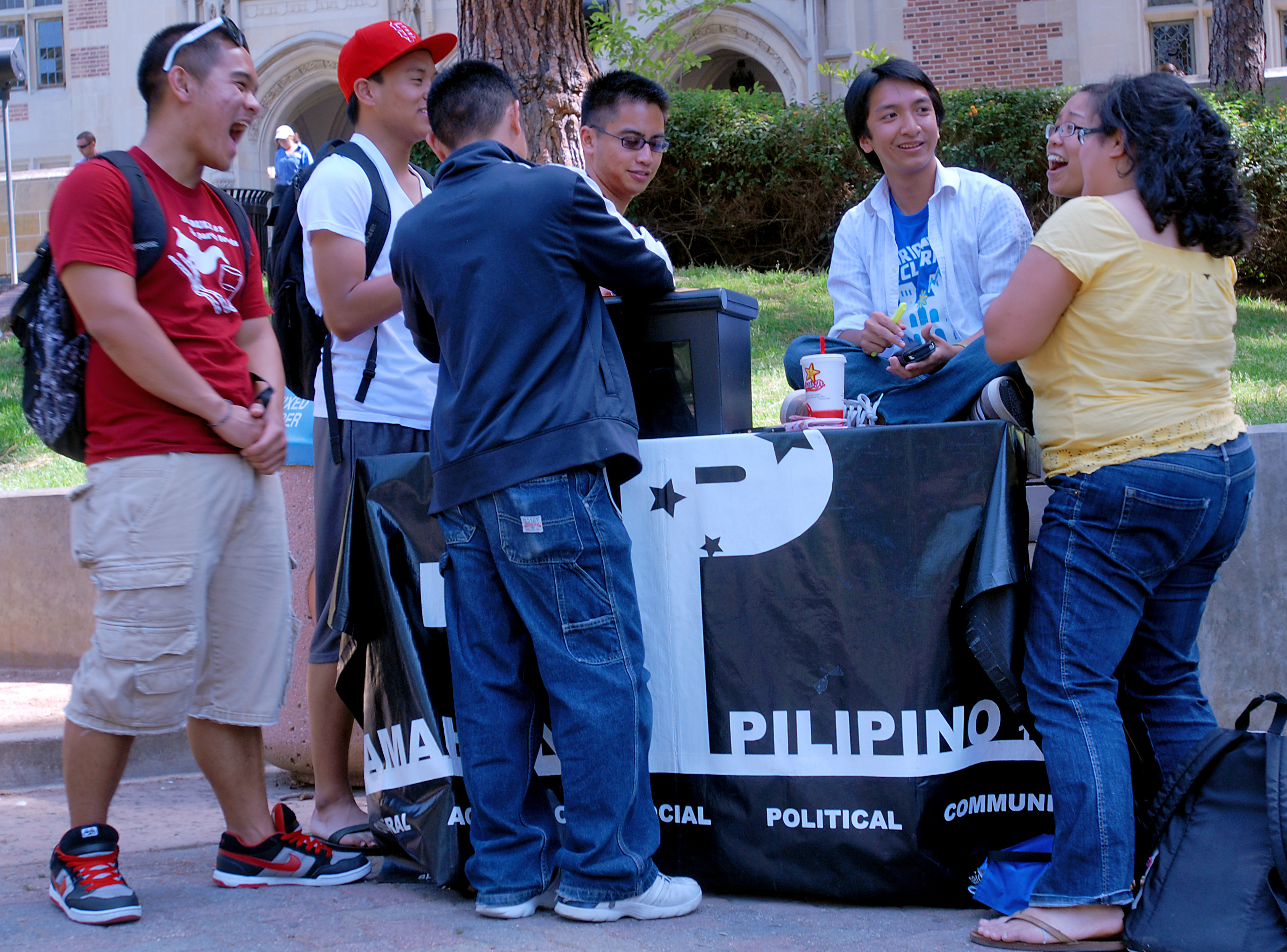 Samahang Pilipino, a student organization on campus, successfully lobbied for the creation of a Pilipino studies concentration within the Asian American studies department. The concentration was approved by faculty members earlier this quarter.
In hopes of creating an academic space for students to learn about Pilipino culture and history, the Samahang Pilipino student group successfully lobbied for the implementation of a concentration within UCLA's Department of Asian American Studies.
The UCLA Pilipino concentration was officially approved by the department on April 15, 2009.
The concentration's proposal was initially modeled after UC Riverside's motion for a minor in Pilipino studies, which is still pending. Samahang Pilipino is pushing for Pilipino accessibility and visibility as a result of the concentration.
"The aim of our efforts is to expand and increase visibility for Pilipinos on campus and in classes," said Mike de Vera, UCLA Samahang Pilipino education coordinator and fourth-year anthropology student.
In face of the stiff economy and increasing budget cuts, the concentration does not entail the creation of any new classes at this time, said Victor Bascara, undergraduate Asian American studies faculty advisor and associate professor.
Instead, existing Pilipino American classes will be organized and represented together to gain students' attention and forge a specialized track of study, he said.
"A lot of times, people don't even know that these classes are available. With the concentration, these classes are packaged for you already. It makes it a lot easier and a lot more visible," said Emily Bautista, Samahang Pilipino president and fourth-year psychology student.
Efforts for the concentration began in the fall of 2007, consisting of two years of researching, planning and strategizing with faculty, alumni and graduate and undergraduate students, Bautista added.
At the first Asian American departmental meeting in spring quarter, the proposal for the Pilipino concentration passed, gaining the majority of the votes: 12 approvals, 0 disapprovals and 6 absentees.
"The faculty has been extremely supportive. We did encounter some difficulties with the administration, but I think they were only looking out for the department," Bautista said.
Bascara said that he thinks the classes will promote a greater sense of community.
"I am proud to say (the campaign) was so student-centered. This is part of a long tradition of educational reform, and the passing of the concentration carried on the tradition of looking to students and what they want," Bascara said.
During the planning phase of the Pilipino studies campaign, an open forum was held for students and staff of the UCLA Asian American Studies Center to form a consensus after concerns about pan-Asian issues.
Some concerns included what the concentration would mean for other Asian American groups and whether the proliferation of more specializations could lead to more separation within the Asian American community.
"(The concentration) is not a contraction into a sub-ethnicity but (is) rather using an understanding of Pilipino studies and broadening it out to other fields. It's a way of institutionalizing the diversity of the field in recognizing the connections that can be made," Bascara said.
Steps toward increasing representation and resources for Asian Americans are progressing steadily.
Although the concentration has been officially approved within the Asian American studies department, the Pilipino concentration will not appear on students' diplomas or degree progress reports, de Vera said.
"It almost seems unrecognizable," he said.
Yet de Vera added that he also remains confident in students' intentions.
"What we want to do is create awareness for people in this concentration. … (Having it appear on diplomas) doesn't seem to be a priority for students if what they want to do is study Pilipino history and culture," de Vera said.
The Asian American departmental faculty held the same feeling of ambition and optimism, Bascara said.
"There is recognition in the department. It may not be as big as Murphy Hall, but it's something," he added.