Pili's Tacos offers most flavorful meats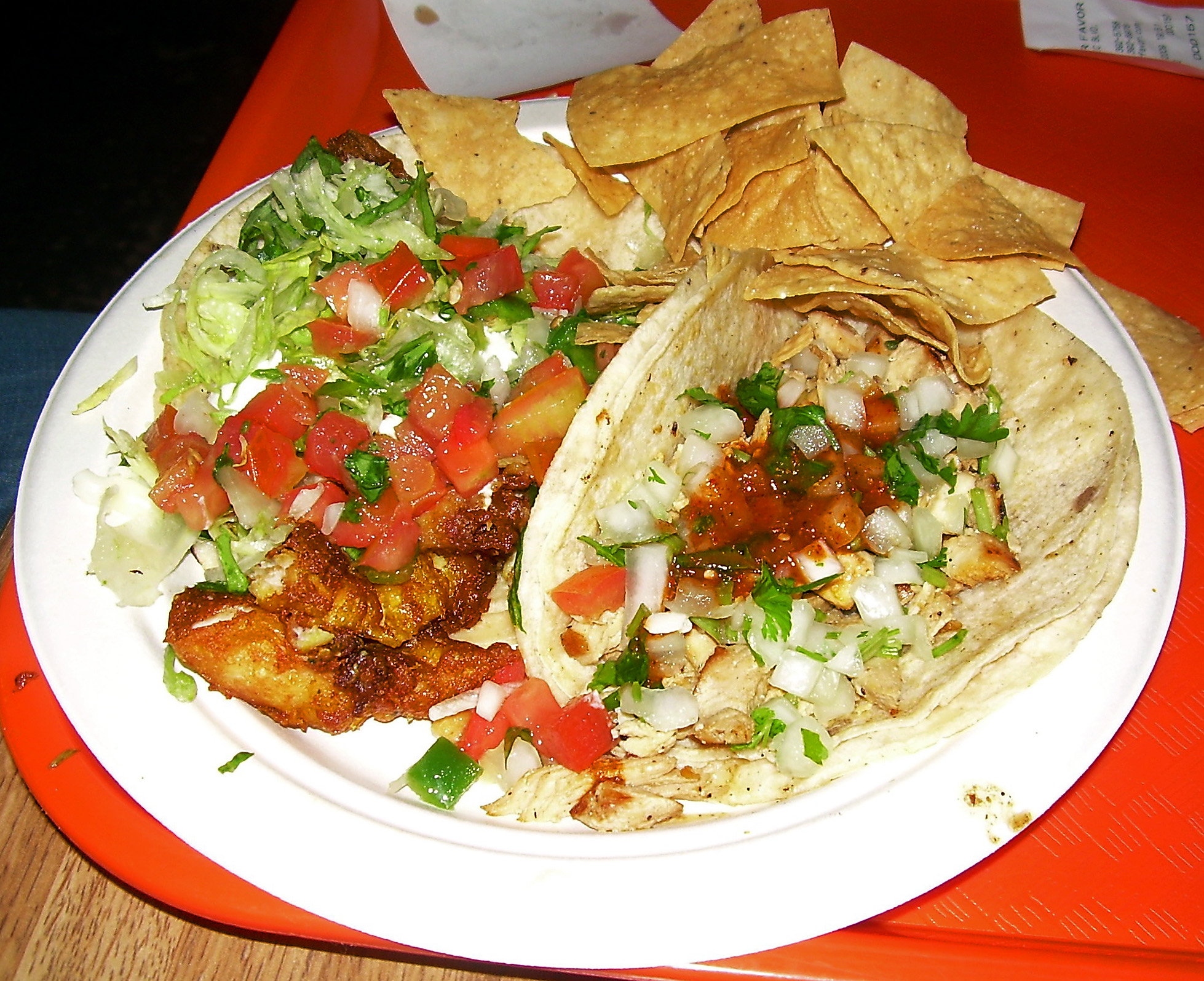 A fried fish taco (left) and a chicken taco topped with pico de gallo and cilantro from Tacos Por Favor.
 Located right across the street from El Super Taco, Pili's Tacos' flashing lit sign and cozy interior charmed me and my companions immediately.
With only about five tables covered in vinyl, floral-print tablecloths, Pili's did not even have enough space for a salsa bar, a crucial asset for any respectable taco place.
However, a mini-freezer filled with ice cream bars and a counter of Mexican candy were added delicacies. The menu featured the same variety of meats as El Super Taco and a vast array of burritos, enchiladas, quesadillas and sopes, like the other joints.
I opted for the string-cheese taco, a solely cheese taco topped with chopped onions, cilantro and salsa verde. My friends stuck with their original choices: chicken and carne asada.
As soon as we all received our tacos, we all chimed in with a collective "Mmm" of satisfaction. The meats were the most flavorful and tender yet, and the salsa verde was a fresh complement. The tortillas, too, were the first that didn't taste pre-packaged.
The tacos were smaller than those at Tacos Por Favor but larger than El Super Taco and cost $1.50 each. During Pili's "Happy Hour" "" between 5 and 7 p.m. "" tacos are only $1 each.
Sure, the portions could have been larger, but at that point, we were happy to consume some smaller tacos and enjoy the rich flavors of the salsa and meat.
Pili's Tacos came out as the obvious winner, with Tacos Por Favor not too far behind.
Another taco taste-testing team may have to be assembled for another Los Angeles culinary adventure.
If you have even more suggestions for future Taco Crawl spots, then e-mail Cohn at [email protected].