Theater Review: "Stick Fly"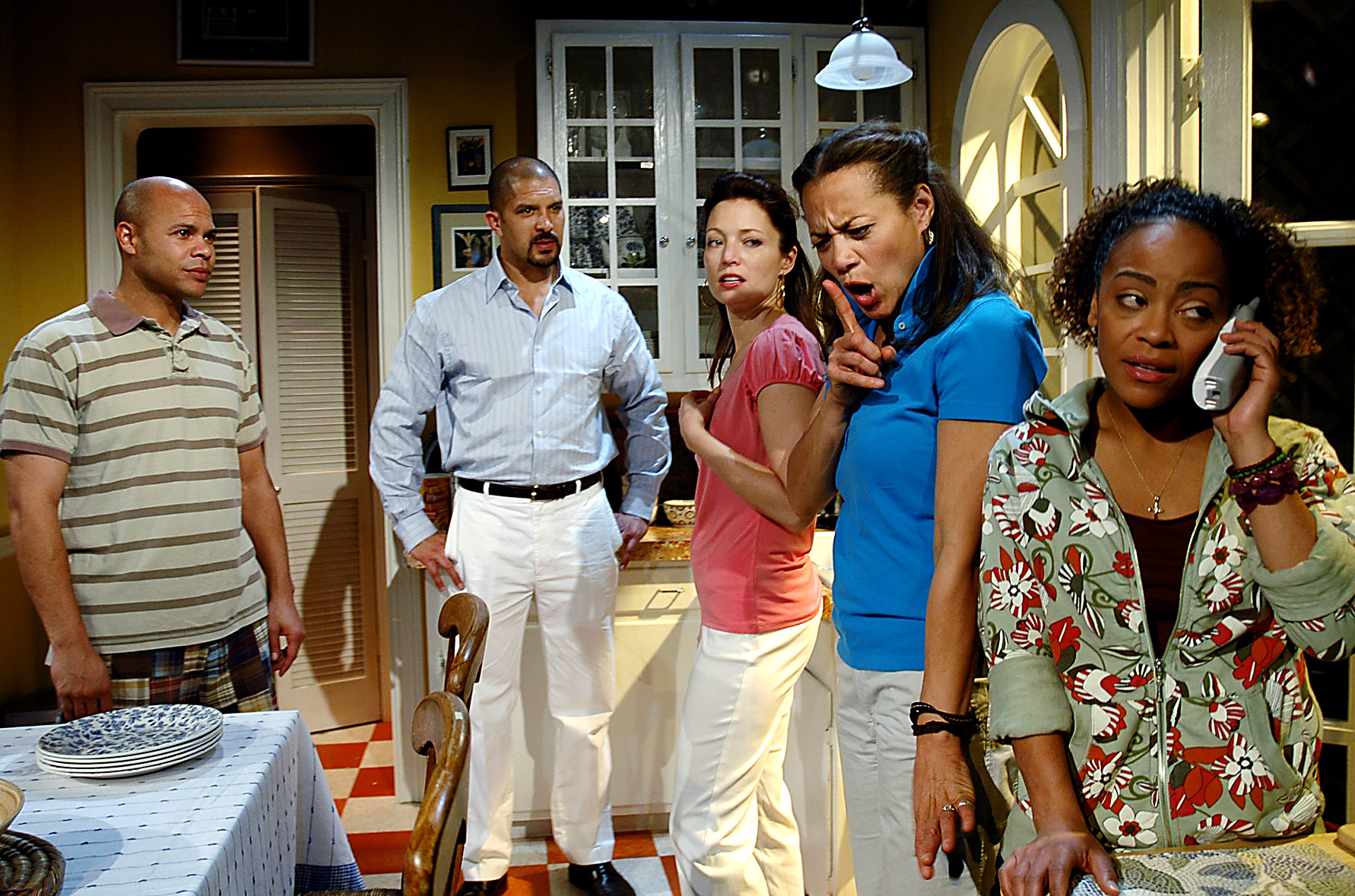 "Stick Fly"
Running through May 31
Matrix theatre
<br></br>
If you've ever wondered whether the grass is greener on the other side, Lydia R. Diamond's "Stick Fly," now at the Matrix Theatre, is a tale that will surely set you straight.
Set in Martha's Vineyard, "Stick Fly" follows LeVay family members on their weekend away to reconnect with each other, and, as a consequence, they make many new discoveries about each other.
There are no flaws to be found in this play, and every dramatic twist and turn affords the audience a view of this captivating perspective of a privileged black family as seen from the top of the social scale.
The head of household is Joseph LeVay, a well-to-do neurosurgeon whose secrets are perhaps the most harmful and eye-opening of all.
Joseph arrives at the house sans the LeVay matriarch and will answer no questions from his children or their guests, not even from his favorite son, Flip.
Flip is a classic oldest child, a chip off the old block as is seen from his career as a plastic surgeon and his misogynistic, and often times very revealing, comments about the women he has bedded over the years.
"I'm not sure that class matters," Flip tells his youngest brother Kent, revealing Flip's complete ignorance of himself and the world around him.
Kent, who scoffs at his brother's unawareness, is an aspiring writer and the son who can "do no right." In the eyes of his father, with a law degree, an MBA but no discernible ambition, Kent isn't going anywhere except toward poverty.
Even after Joseph meets Kent's fiancee, Taylor, there is no love to be found.
Eager to please the LeVays and Flip's new girlfriend, Kimber, a privileged white woman who works with underprivileged inner-city kids, Taylor's abrasive, racial convictions and her inability to let an incident from the past be laid to rest threaten to unravel both her relationship and the entire family.
Taylor, played by Michole Briana White, is no easy character, but White makes it look like a walk in Martha's Vineyard.
Her tough, argumentative nature may seem difficult to blend with an ability to get the audience to sympathize with her, but White does so brilliantly.
On the other side of the social scale, but very similar to White's performance, is the housekeeper, Cheryl, played by Tinashe Kajese.
Cheryl is an 18-year-old, quick-witted and intensely dramatic character, and Kajese plays her with a ferocious lovability that truly makes the play into the masterpiece that it is.
Within Cheryl's character is the one secret that has the ability to dismantle the LeVays and, when the moment finally comes, the clash between poor and rich, black and white, man and woman, is an intense and mesmerizing scene to behold.
With so many character issues, so many revelations and so many connections to be made, "Stick Fly" can sometimes feel daunting to the audience keeping up with this, to say the least, dysfunctional family.
When the curtain finally falls though and the superb actors take their bows, there is no denying that the experience was a beneficial one.
It's not often you get to observe every detail of the lives of others and, thanks to "Stick Fly," you not only get to observe but are privileged enough to learn a few important lessons as well.
E-mail Powell at [email protected]