Lily Sperling and her family evacuated their home in Austin, Texas after two nights without power and heat.
In anticipation of the upcoming snowstorm and the possibility of a power outage, Sperling and her family charged two portable batteries. But they didn't prepare themselves for the severity of the storm that hit the state, said Sperling, a fourth-year environmental sciences student.
As the temperature remained low and her electricity went out, Sperling and her family decided to evacuate and stay with some friends who did have power. Before they left, Sperling noticed some of her essential oils froze.
Although they vary, Texas temperatures in February usually range between 26 degrees to 56 degrees Fahrenheit, according to Weather Atlas. On Feb. 16, Dallas experienced a low of minus 2 degrees Fahrenheit, matching the coldest temperature recorded in the state since 1949.
Many students living in Texas have lost power, heat and water to Winter Storm Uri, which first hit the continental U.S. on Feb. 12. As many as four million people lost power, the New York Times reported, while at least 14 million people experienced disruptions in their access to running water, according to CNN. To prevent the state's power grid from crashing, rolling blackouts across the state began last Monday morning and continued into the following night, the Los Angeles Times reported.
After three days of no power, the Sperlings' electricity returned late Thursday night. But the following morning, it was gone again, only coming back for good Saturday morning.
Divya Prasad, a fourth-year psychology student, had not seen snow for several years until last week when it fell in her home state of Texas. The novelty charmed her, and she felt like a kid again.
Then, the temperature reached freezing levels, shutting down the power and heating in her house.
"It's really hard to enjoy that when you don't have running water, heating and you're literally wearing three fleece jackets and sleeping with four blankets at night," Prasad said.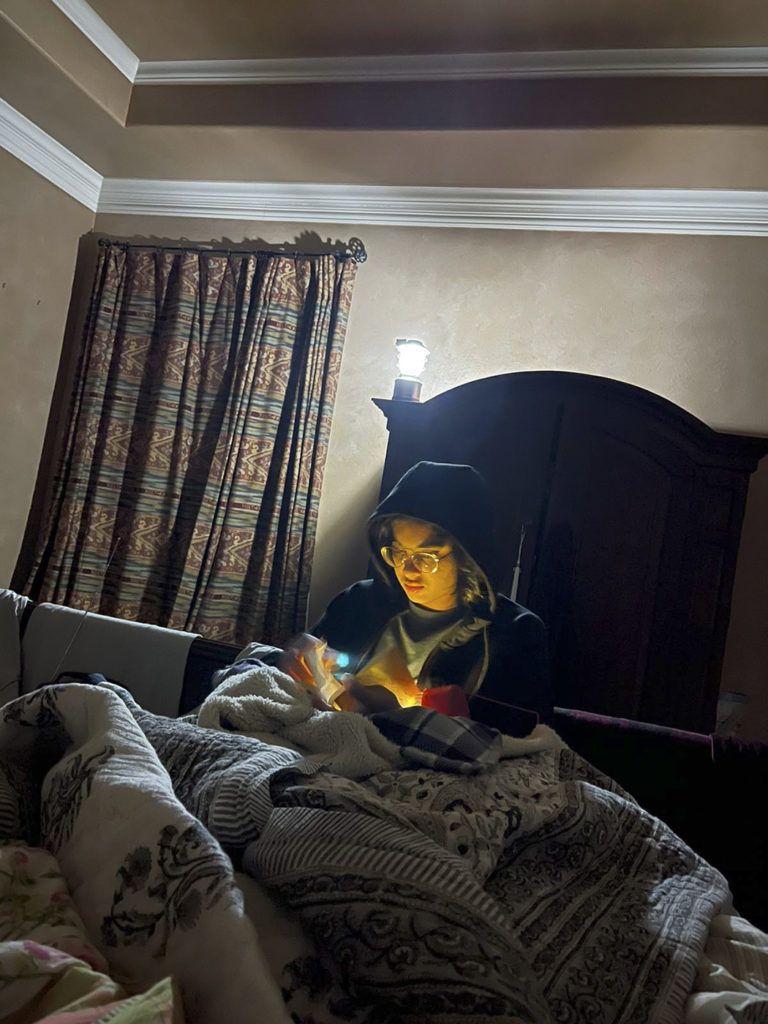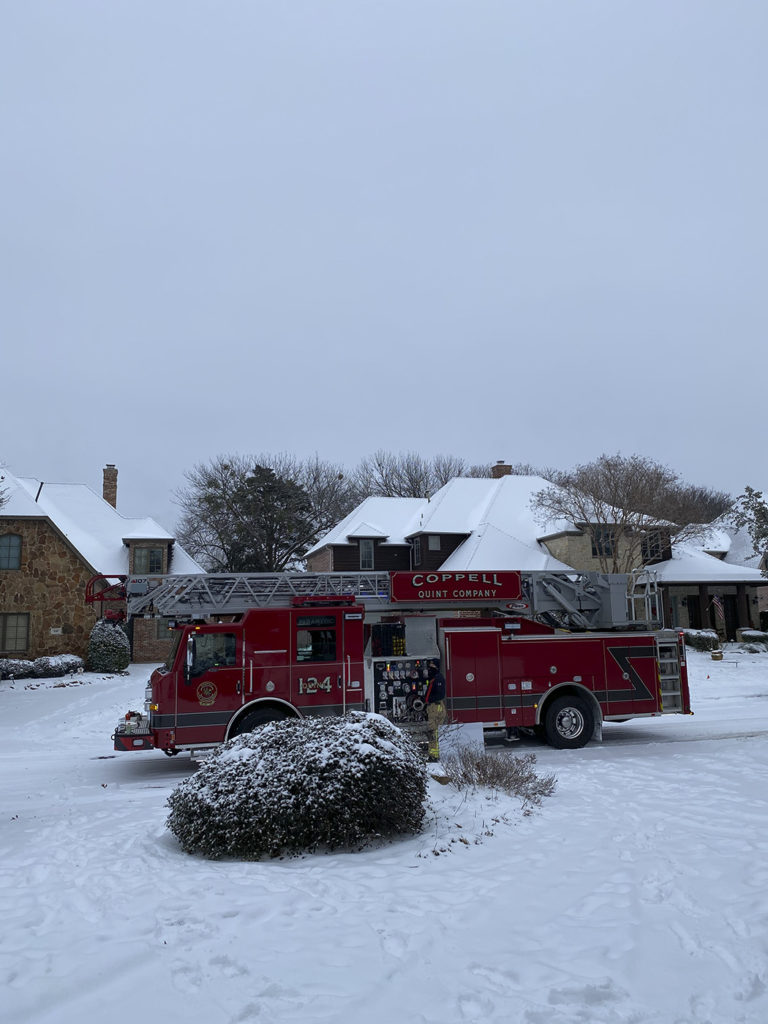 In Dallas, Texas, Woo In Kim shared the initial awe Prasad had, and just like her, the first-year psychology student would experience the power shutdown. The electricity outage and frozen pipes in her home shocked Kim. One night, Kim felt the temperature of near zero degrees Fahrenheit.
[Related link: Students reflect on their experiences with this summer's California fires]
Kim's neighborhood was supposed to be operating on a schedule of rotating blackouts lasting 45-60 minutes each, she said. But when her power went out the first time, it stayed off for 21 hours. When their power returned, it shut down again three hours later.
The extreme weather conditions came unexpectedly for Prasad's family – they were unprepared, she said.
Throughout the winter storm, she and her family stayed alert by keeping in touch with their family across Texas and checking the neighborhood group chat for updates. Prasad said this helped them stay informed as the temperature dropped, and one of their neighbors offered to turn off the water main to their house to prevent the pipes from freezing.
At times, Prasad said, it would get dark in the early evening, and with no power, she and her family relied on just a few lanterns to see. It was also eerily quiet, Prasad said, as their appliances were shut down. They listened to music on a transistor radio to fill the silence.
Prasad and her family went several days without water and power before her parents evacuated to a hotel and she flew back to LA. Prasad planned to return to her Westwood apartment at the beginning of winter quarter but decided to stay in Dallas with her family since COVID-19 cases were on the rise in LA at the time.
Thu Phan, a fourth-year linguistics student, said her home city Houston was unprepared for the storm and the subsequent power outages.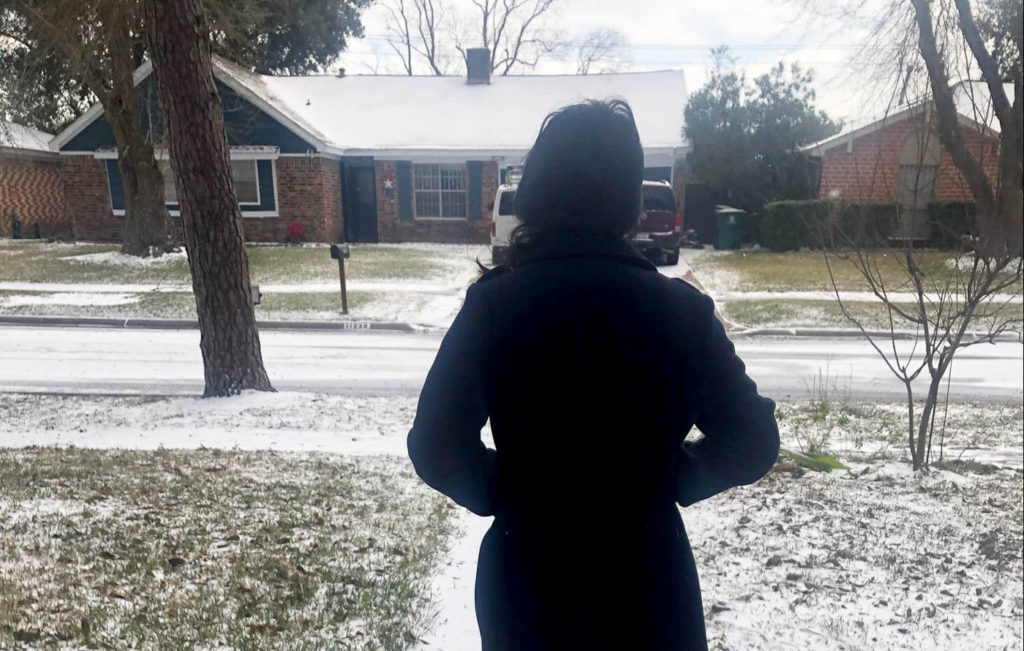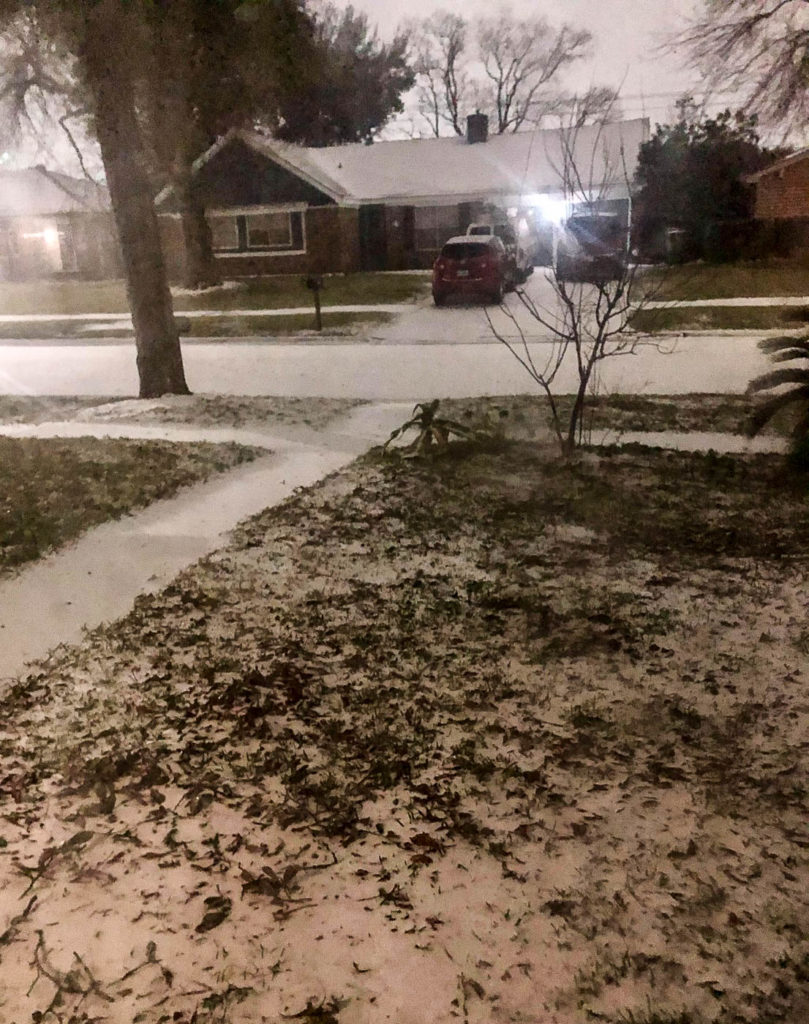 Phan's family went without electricity for almost two and a half days. Although she did not need to evacuate her home, she had to drive to nearby coffee and boba shops to complete her school work.
Phan's family did not have running water themselves for three days. Even when the water returned, Phan said she could only use cold water because the hot water is filled with dirt.
Seven million residents in Texas received orders to boil their tap water during the storm because authorities worried that the low water pressure allowed bacteria to seep into the water, according to the Los Angeles Times
"I didn't expect that I could go without a shower (for) four days," Phan said. "It's terrible."
Cold events – like the one in Texas – typically come from the polar vortex, a low-pressure area with cold winds that circulate around the Arctic, said Gang Chen, an atmospheric and oceanic sciences professor. When the jet stream, a narrow band of strong wind that travels west to east, diverts from its circular path around the earth, it can push cold air from the polar vortex south.
Cold air moving from a very high latitude is responsible for this cold storm in Texas, Chen said.
While many scientists believe that the recent cold events are related to the polar vortex or jet stream, there are some who attribute the events to climate change. However, Chen said the cause behind the cold weather in Texas requires further investigation.
Some instructors have provided students experiencing the storm accommodations, such as more time to watch lectures and complete homework. Still, students struggled with addressing the logistical challenges of completing their schoolwork in the storm.
Phan said that she developed an ear infection, which she thinks may have been due to the extreme cold. Nonetheless, Phan said, she felt bad asking her professors for extensions and worried her professors would think she was making her situation up.
However, Phan said most of her professors were accommodating.
"I don't really mention that I have a health issue," Phan said. "Instead, I go, 'I will try to finish it as soon as possible, and thank you for already extending the assignment for me.'"
Prasad said schoolwork was the last thing on her mind during all the chaos. But when she arrived back in LA, she scrambled to submit an assignment due the next day.
"I was just so exhausted like my brain wasn't working," she said. "After a point, I was like I'm just gonna hit submit."
To cope, some students relied on their friends, family and hobbies.
At first, Sperling felt that evacuating to a friend's house was unnecessary, but in the end, she found herself enjoying new company. Evacuating provided some much-needed social interaction with someone other than her parents, she said.
"It's opposite to what you'd think, but being able to cope was interlocked with going to our family friends," Sperling said.
For Kim, the lack of internet gave her the chance to engage in activities that she previously would not have had time to do – namely knitting. Currently, she's working on a sweater.
Though Prasad's internet connection was often unreliable and her phone ran low on battery, staying in contact with friends and family became a source of comfort.
To pass the time, Prasad also sketched mindlessly in her journals. And for a moment, she felt she traveled back in time.
"It really felt like we had regressed 200 years or something. No heating, no running water, it was very surreal," Prasad said. "We just played games or we just tried to kind of fill the time with calming activities."