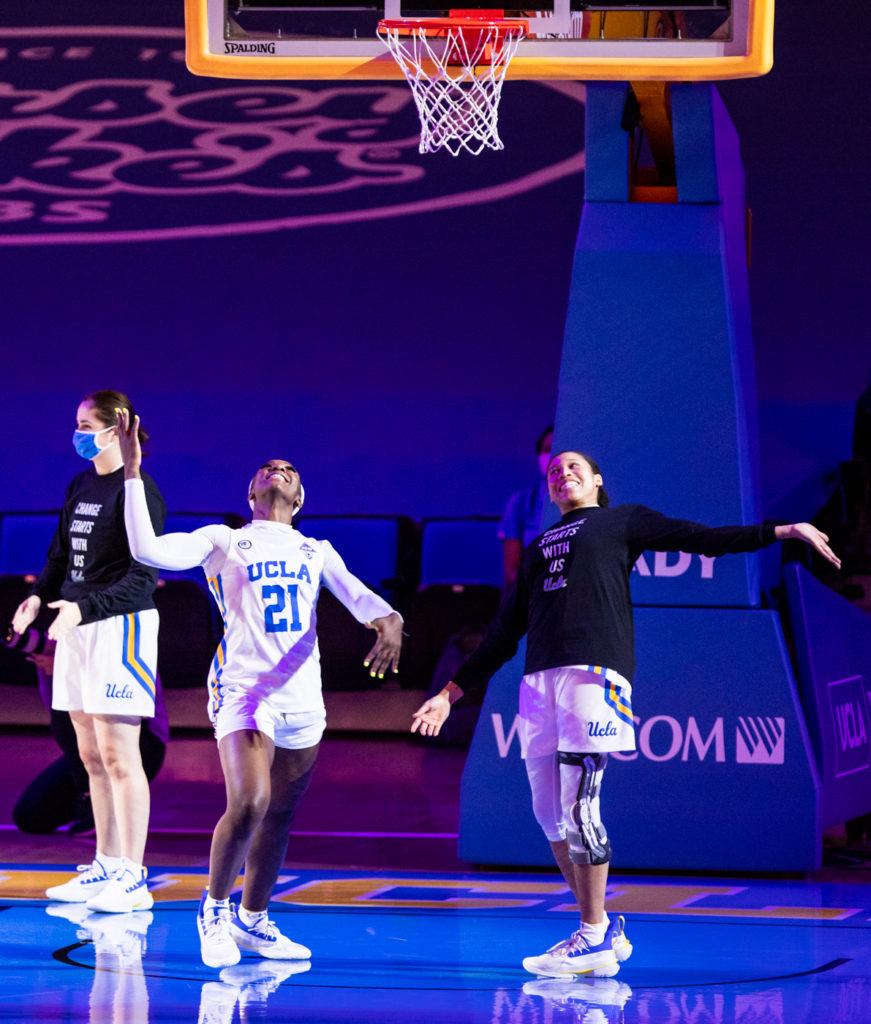 Senior forward Michaela Onyenwere and sophomore guard Camryn Brown greet each other with an elaborate handshake before the game.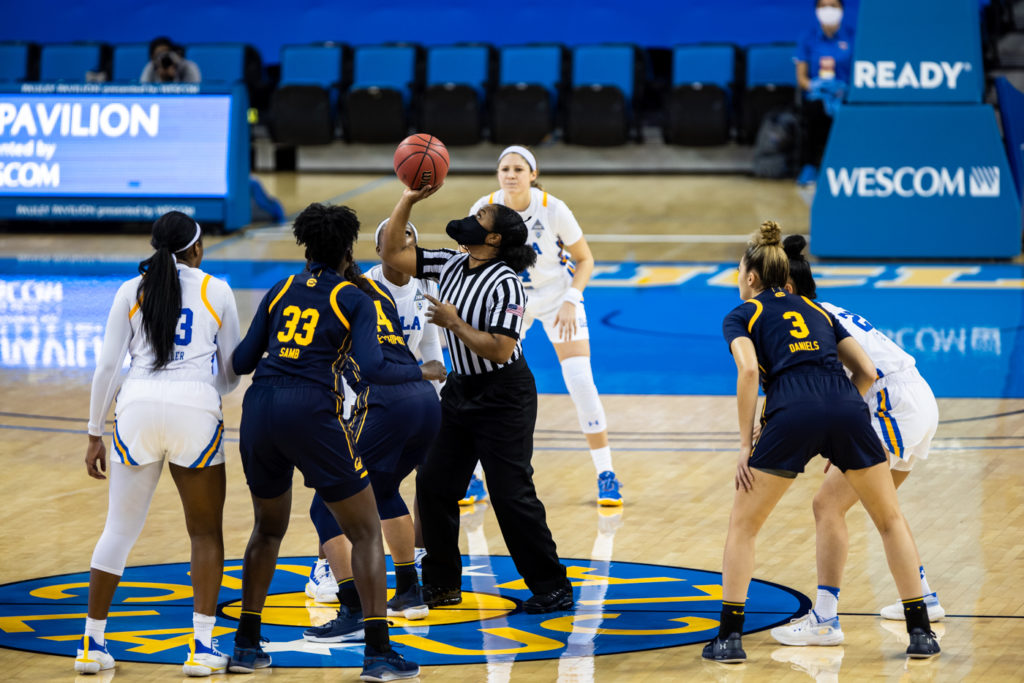 The game begins. UCLA took an early lead, scoring 19 points to California's 8 in the first quarter.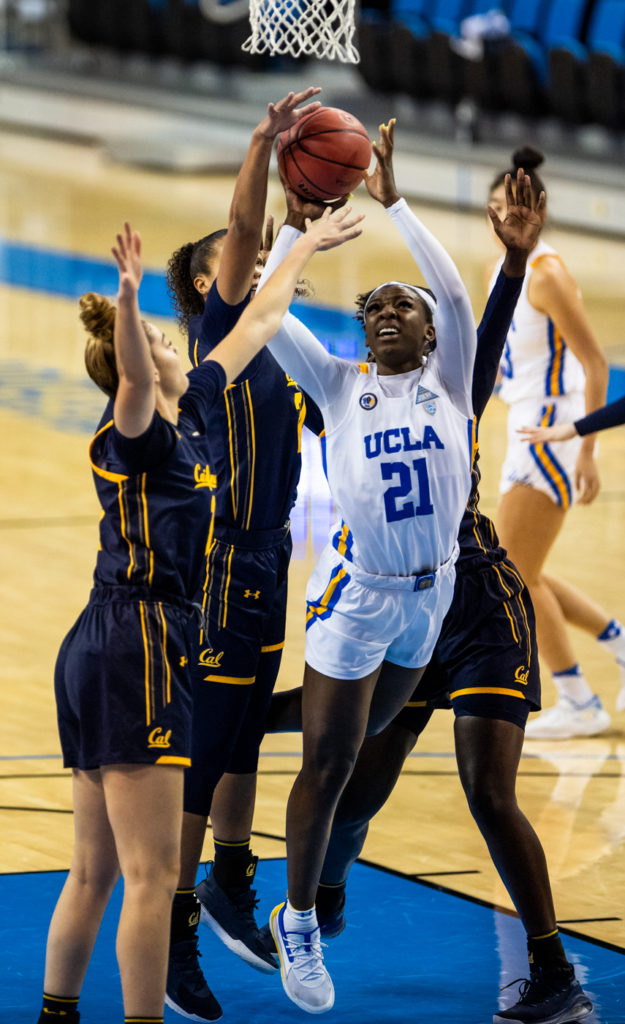 Onyenwere attempts a layup. She scored 18 points for the Bruins on Saturday afternoon.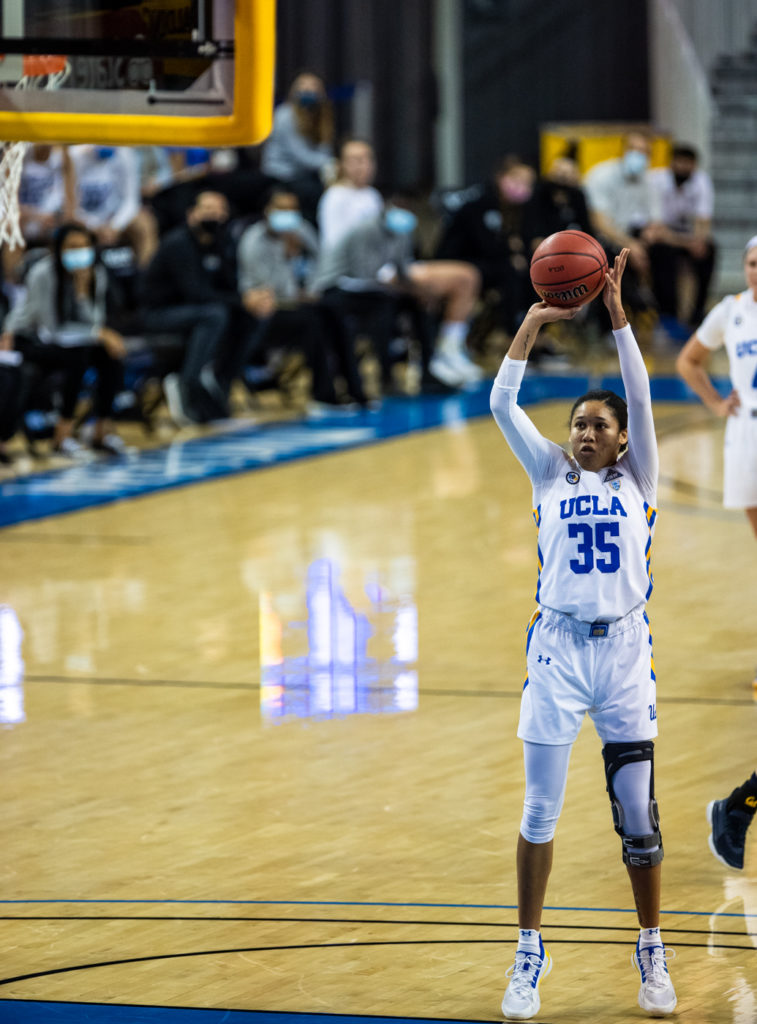 Brown takes a free throw after being fouled by Cal forward Evelien Lutje Schipholt.
Onyenwere holds the ball tightly after grabbing an offensive rebound.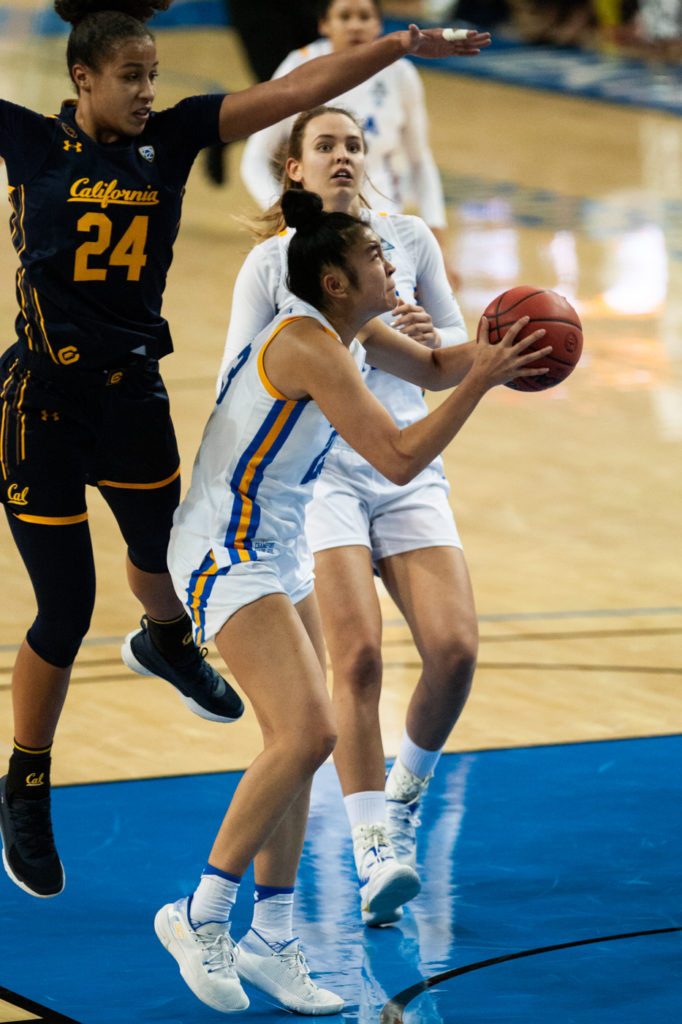 Redshirt senior guard Natalie Chou beats out Lutje Schipholt and eyes the hoop to make a layup.
Redshirt junior guard Lindsey Corsaro motions for Onyenwere to move to open space on the opposite side of the court.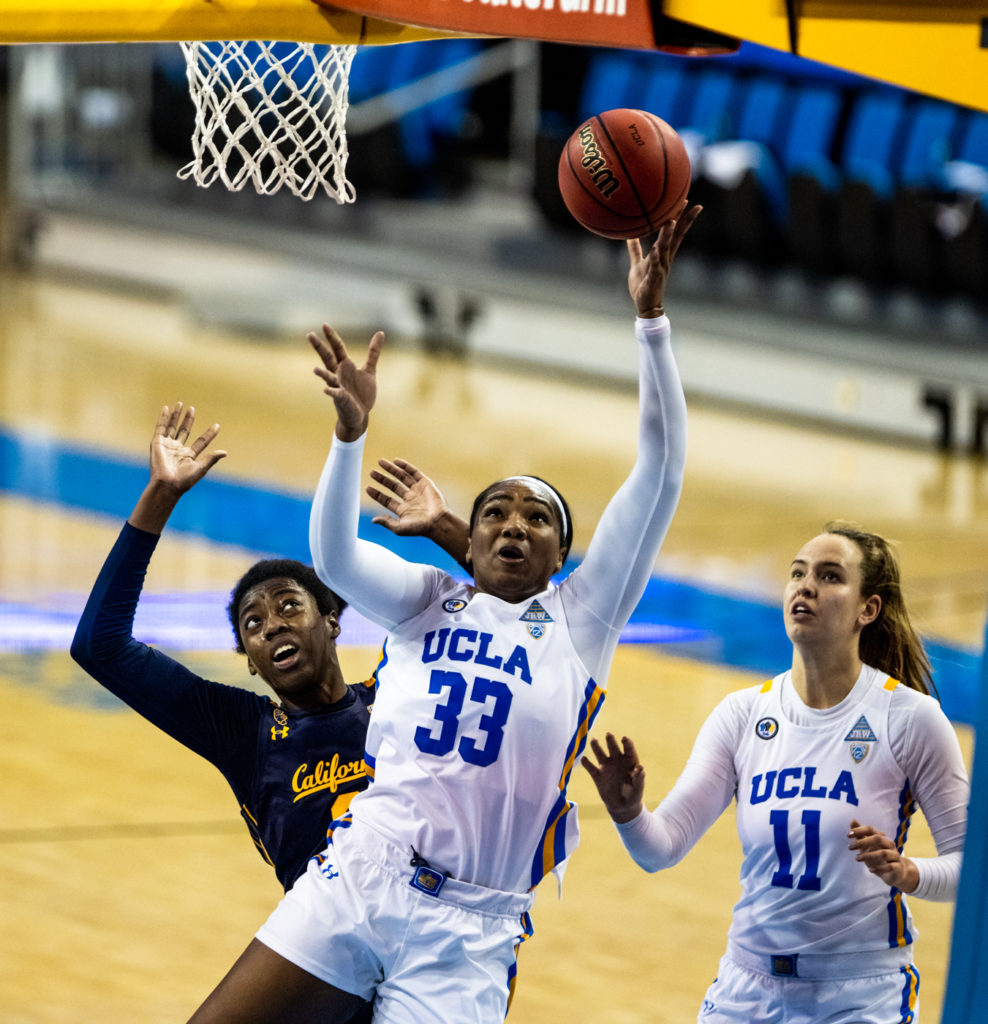 Senior forward Lauryn Miller steals the ball from Cal and attempts a layup.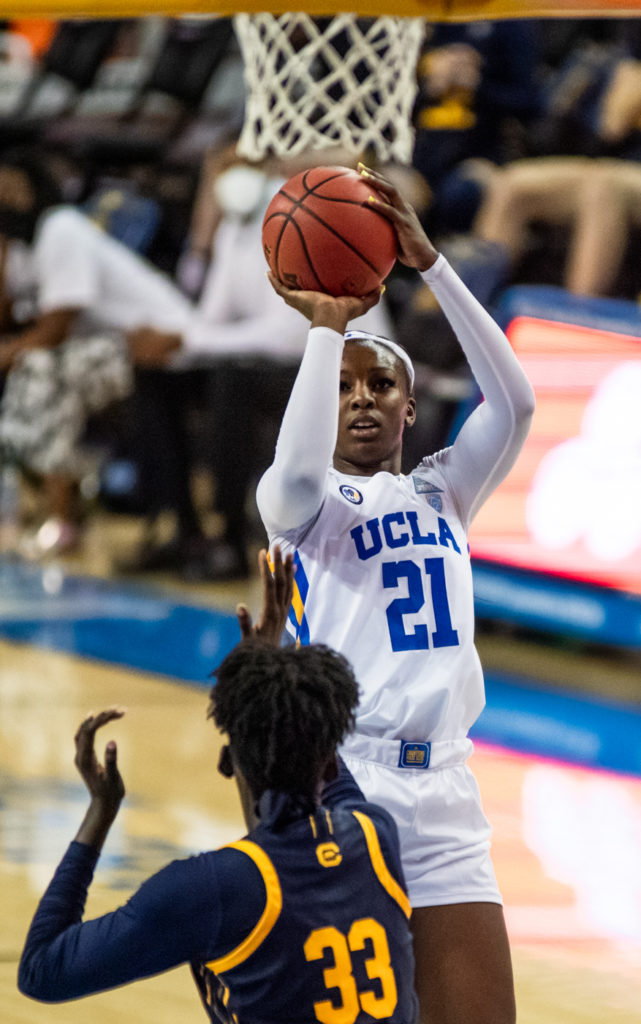 Onyenwere focuses on the hoop as she shoots over Cal center Fatou Samb.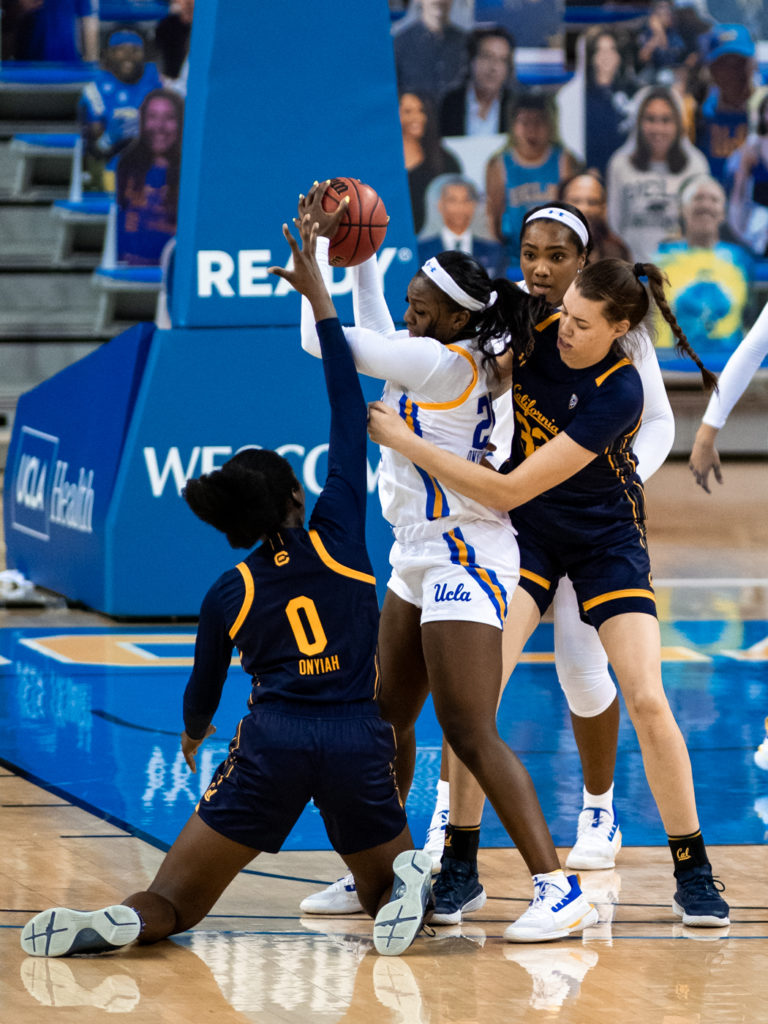 Onyenwere maintains possession of the ball with heavy pressure from Cal forward Michelle Onyiah and Cal center Sela Heide.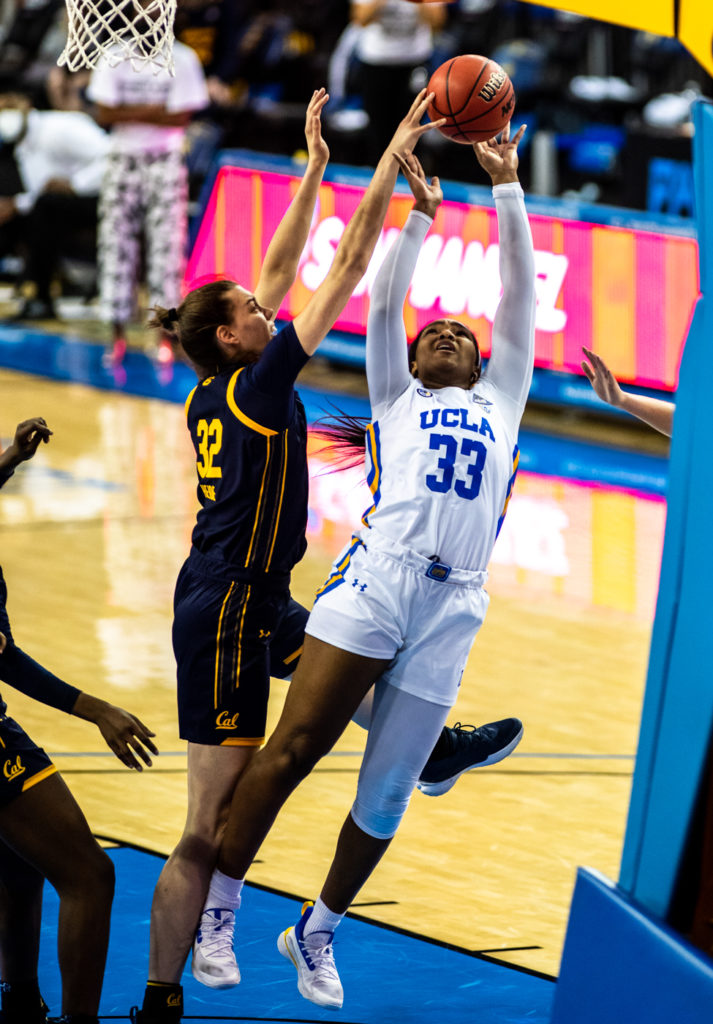 Miller is barely blocked by Heide.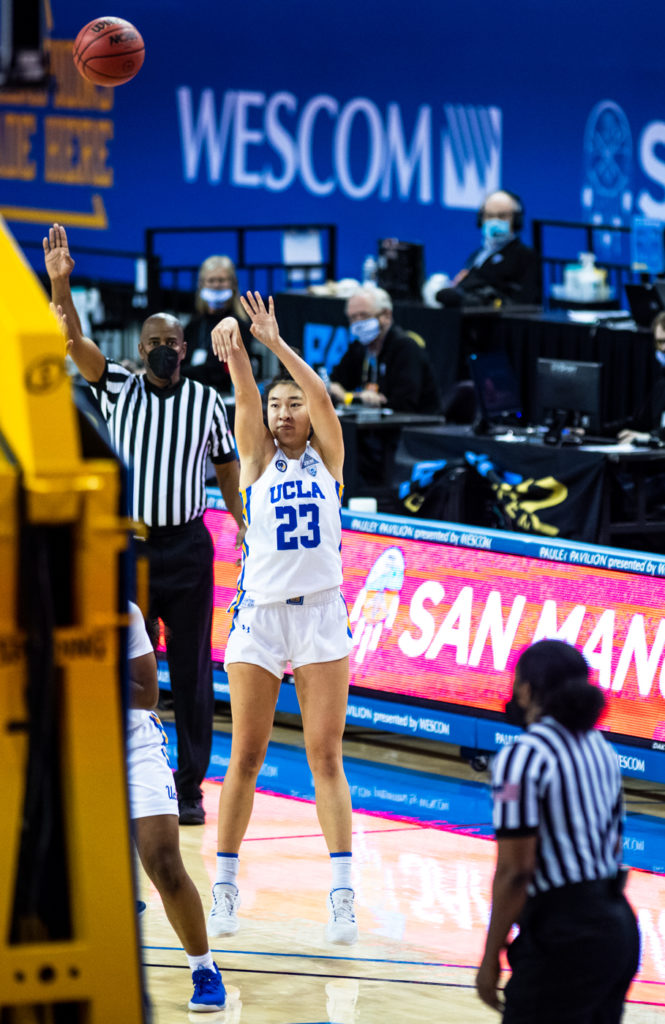 Chou made four 3 pointers in eight attempts, adding toward her season-best 18-point scoring performance.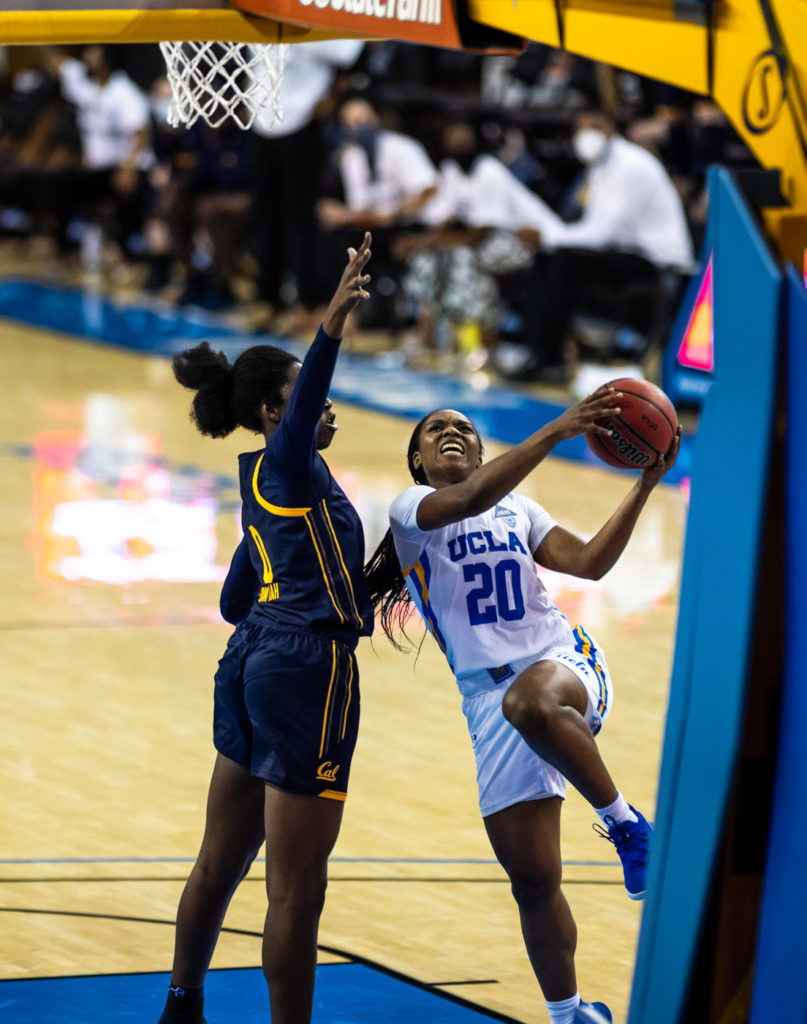 Sophomore guard Charisma Osborne tries to shoot around Onyiah.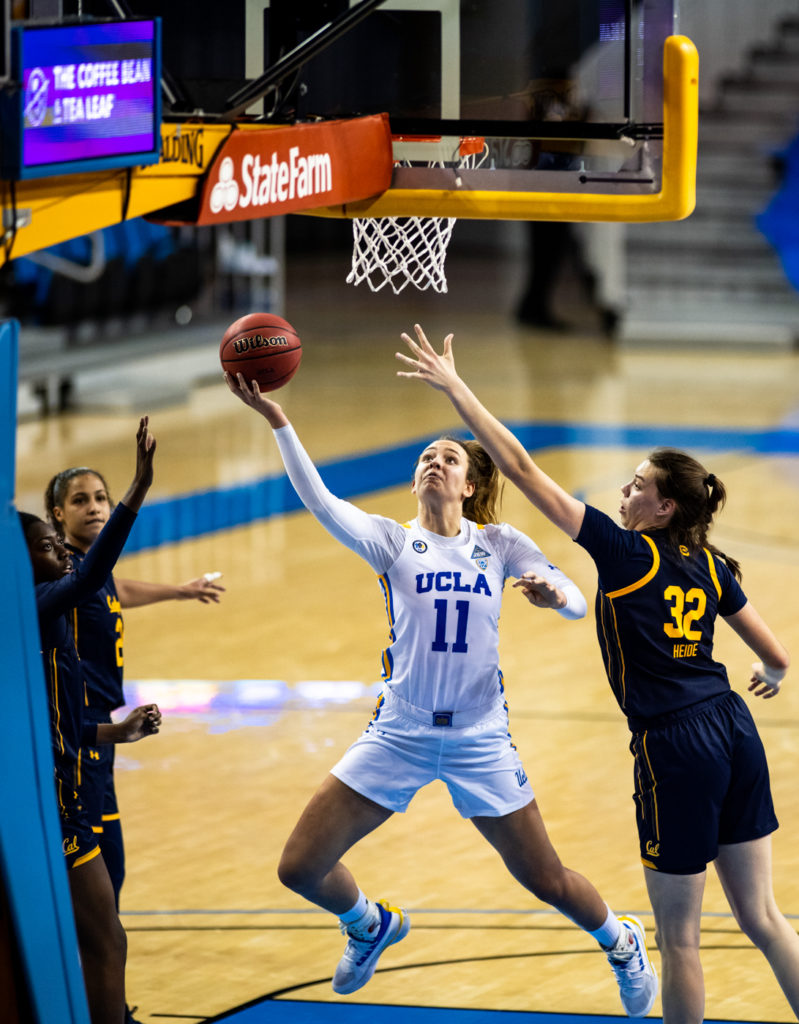 Freshman forward Emily Bessoir played a career-high 26 minutes in her sixth game for the Bruins, netting 13 points for her team.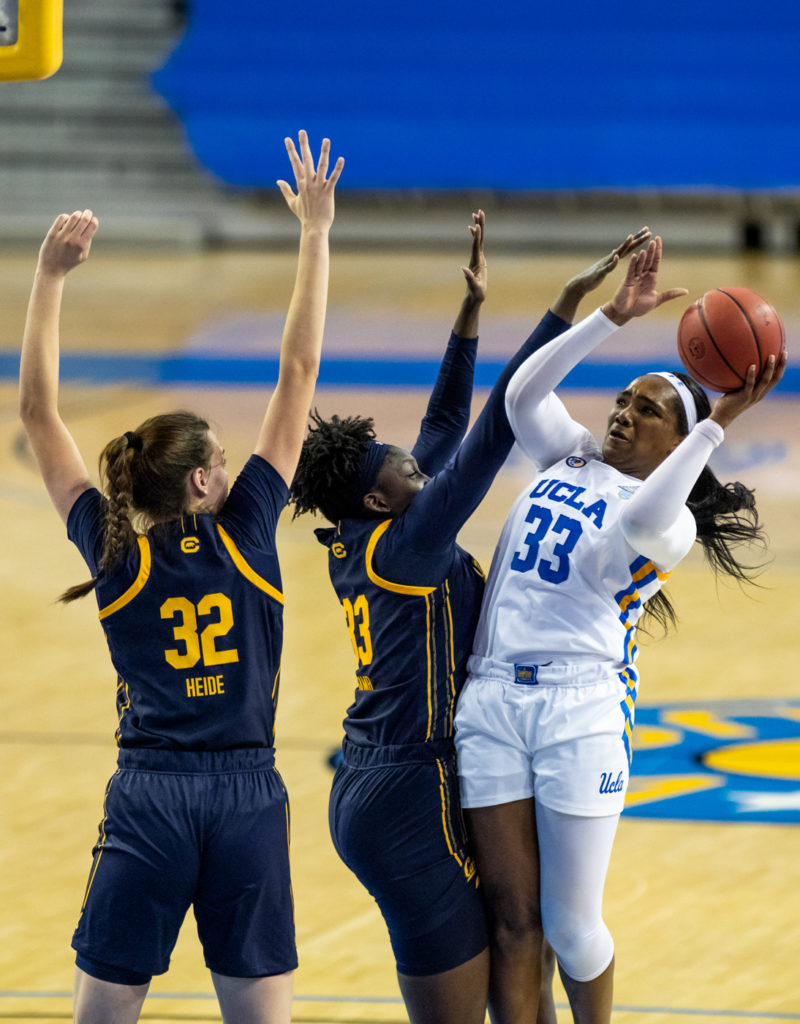 Miller had four offensive rebounds Saturday, tying Osborne and Bessoir for the most by a Bruin during the game.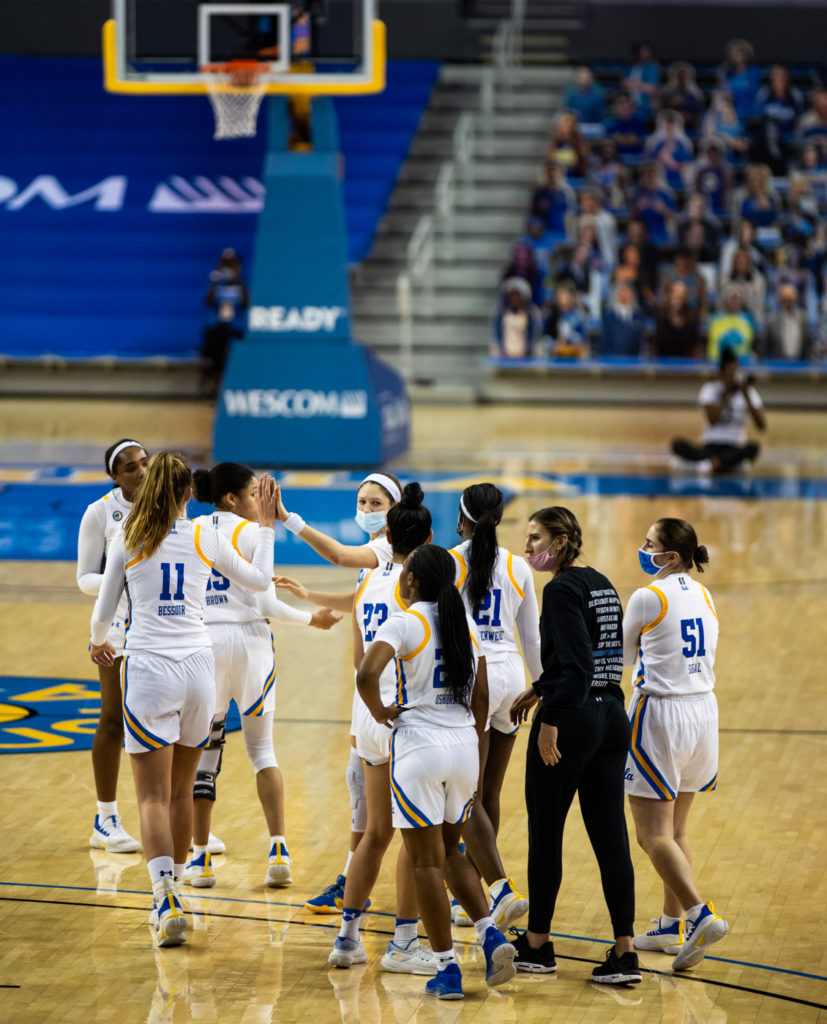 The Bruins celebrate their victory, their fifth win in six games so far this season.