UCLA bested Washington State, bringing UCLA's record to 6-2 in Pac-12 conference play.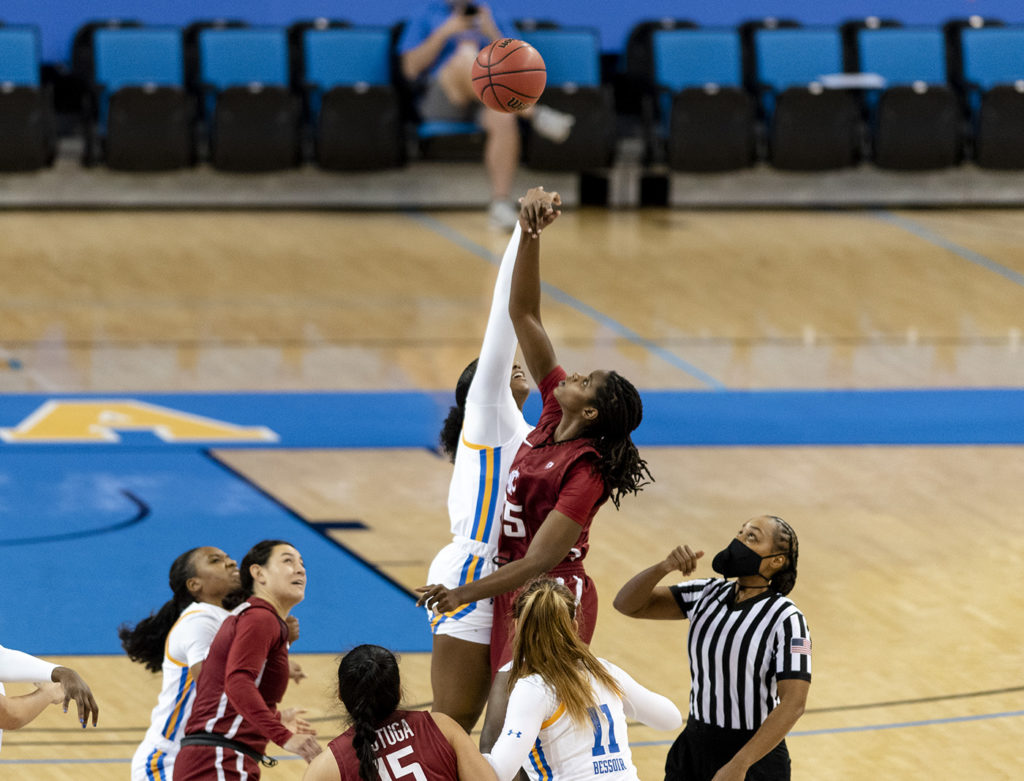 Senior forward Lauryn Miller and Washington State center Bella Murekatete reach for the ball at tipoff.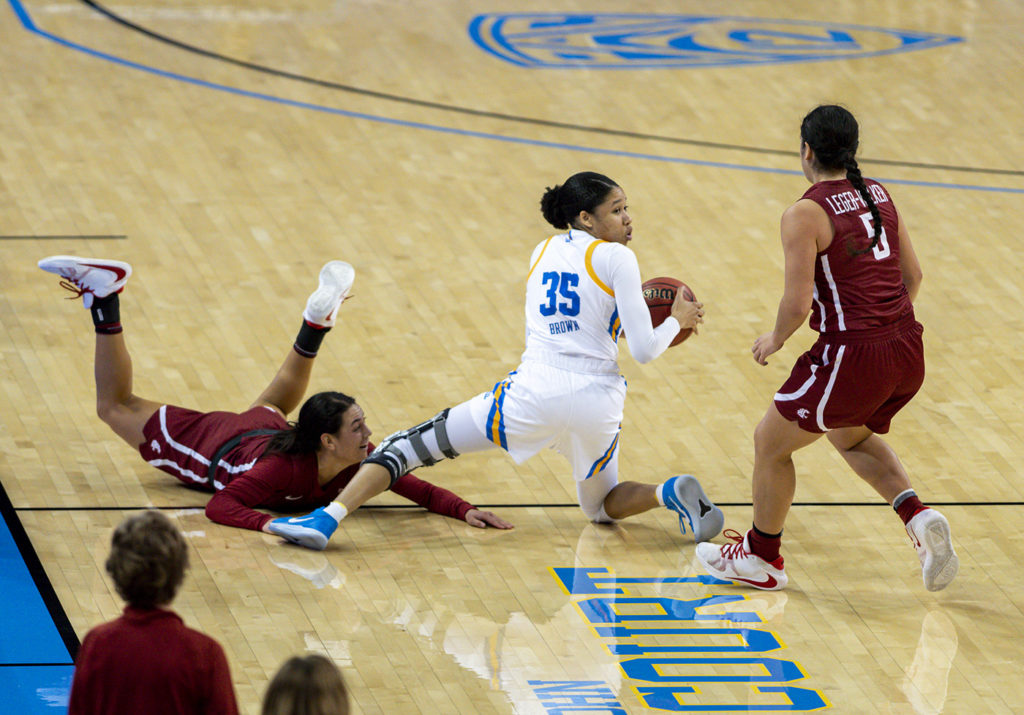 Sophomore guard Camryn Brown secures possession of the ball as the Cougars close in.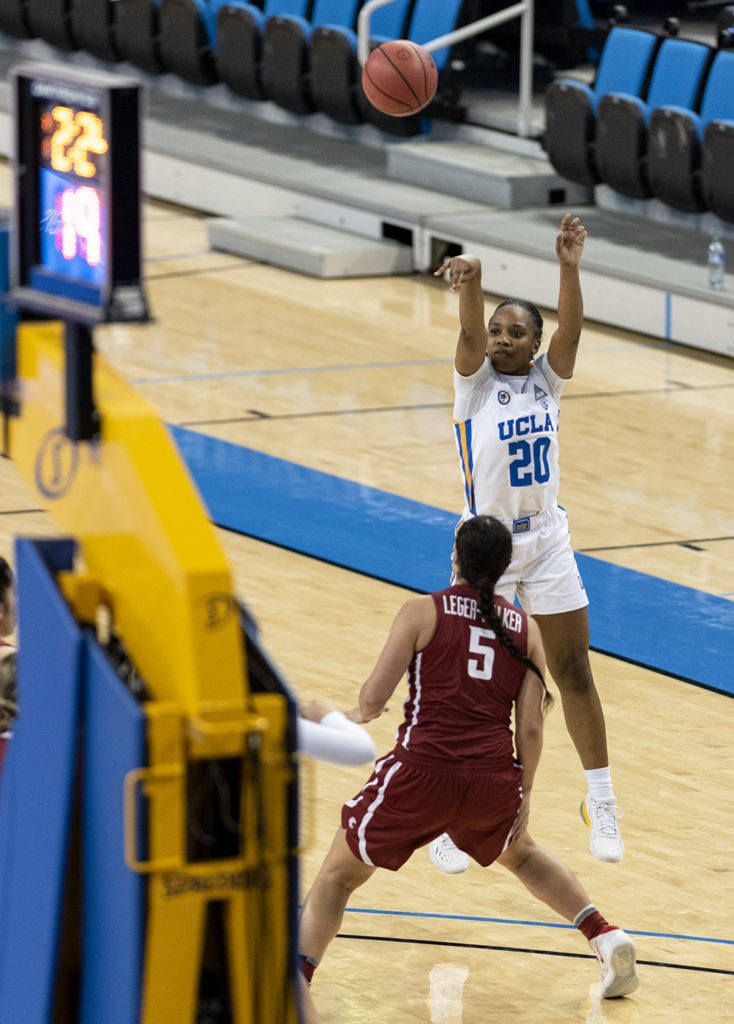 Sophomore guard Charisma Osborne attempts a 3-point jumper. Osborne successfully completed four of the 10 3-pointers she attempted.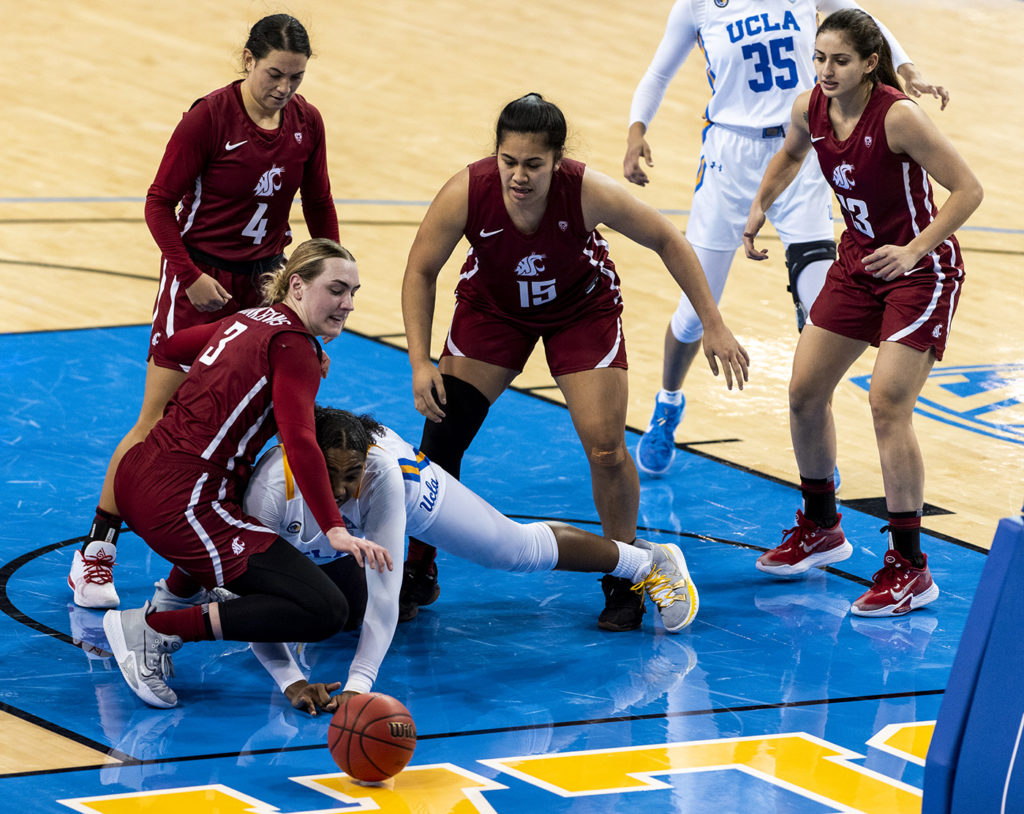 Miller attempts to reclaim possession of the ball as it rolls out of bounds, resulting in a turnover on Miller.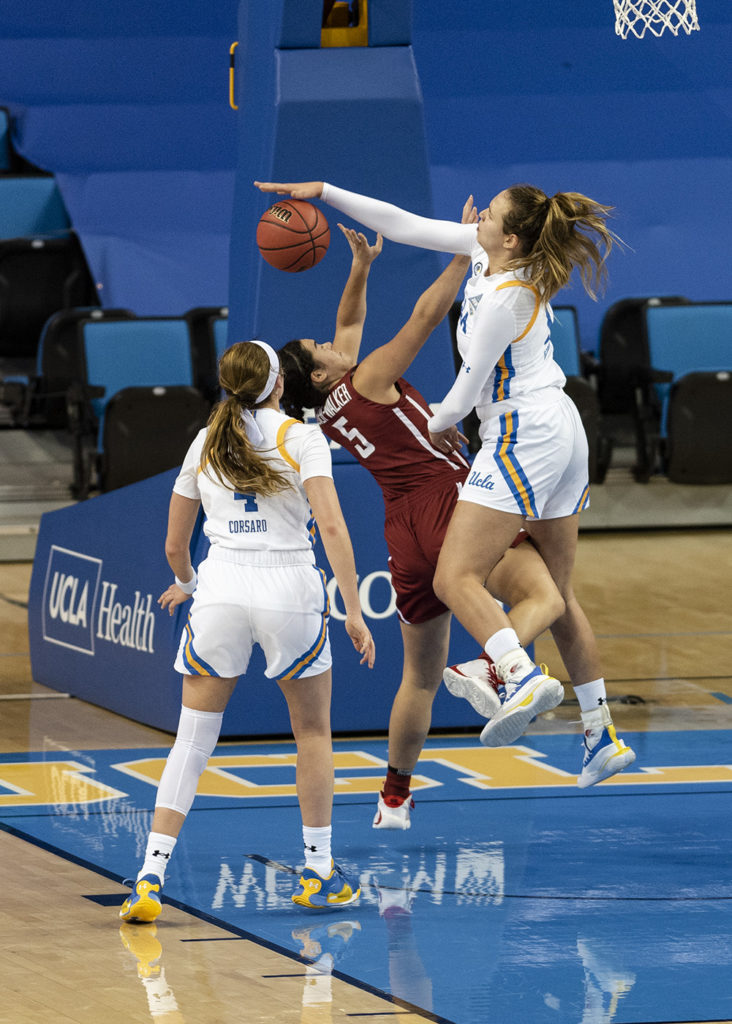 Freshman forward Emily Bessoir blocks an attempt by Washington State guard Charlisse Leger-Walker.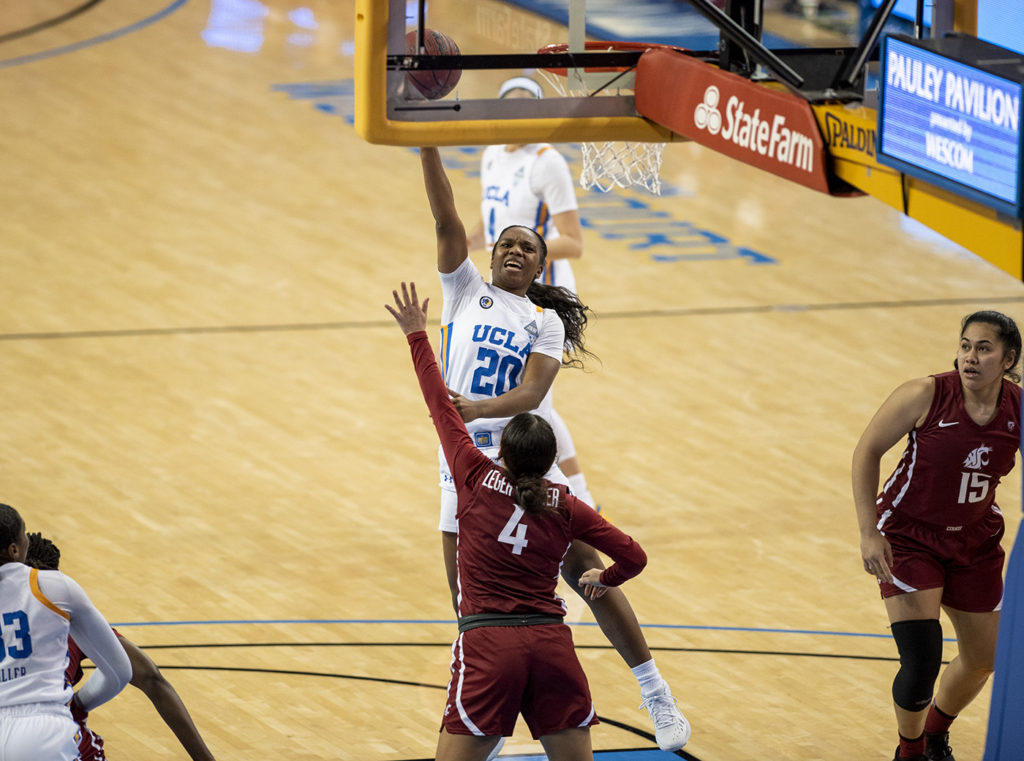 Osborne attempts a layup against Cougar guard Krystal Leger-Walker. Osborne finished with a team high of 28 points.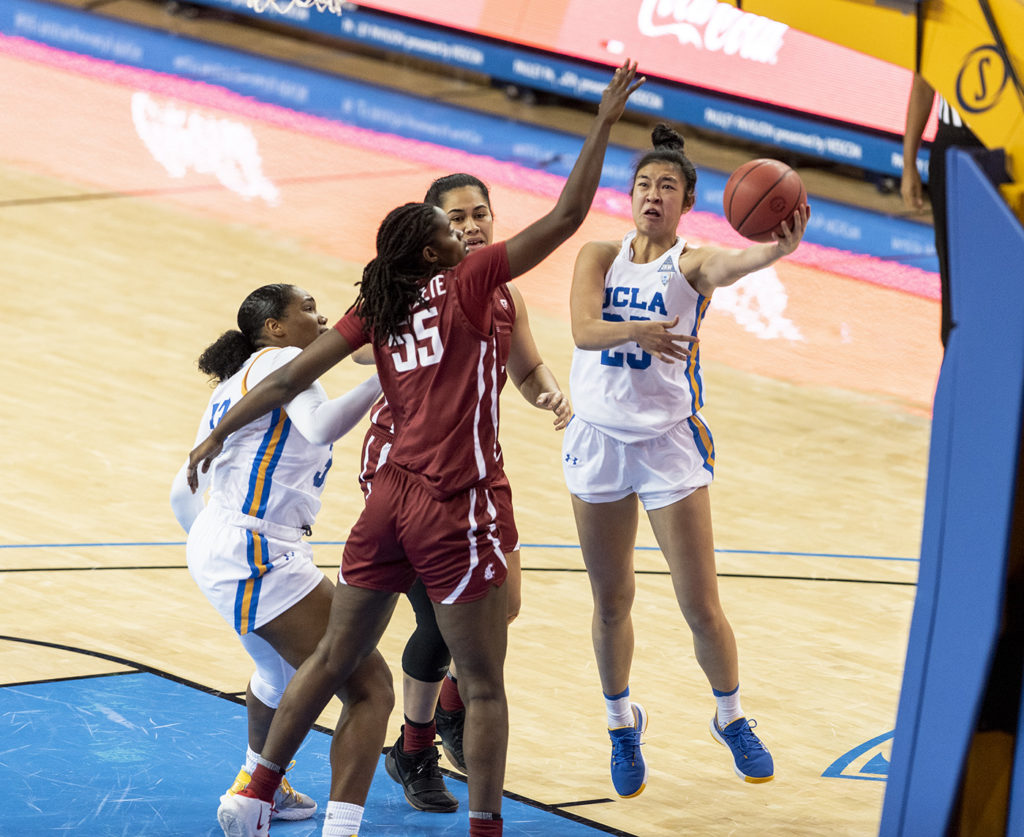 Redshirt senior guard Natalie Chou goes up for a basket layup as Murekatete attempts to block.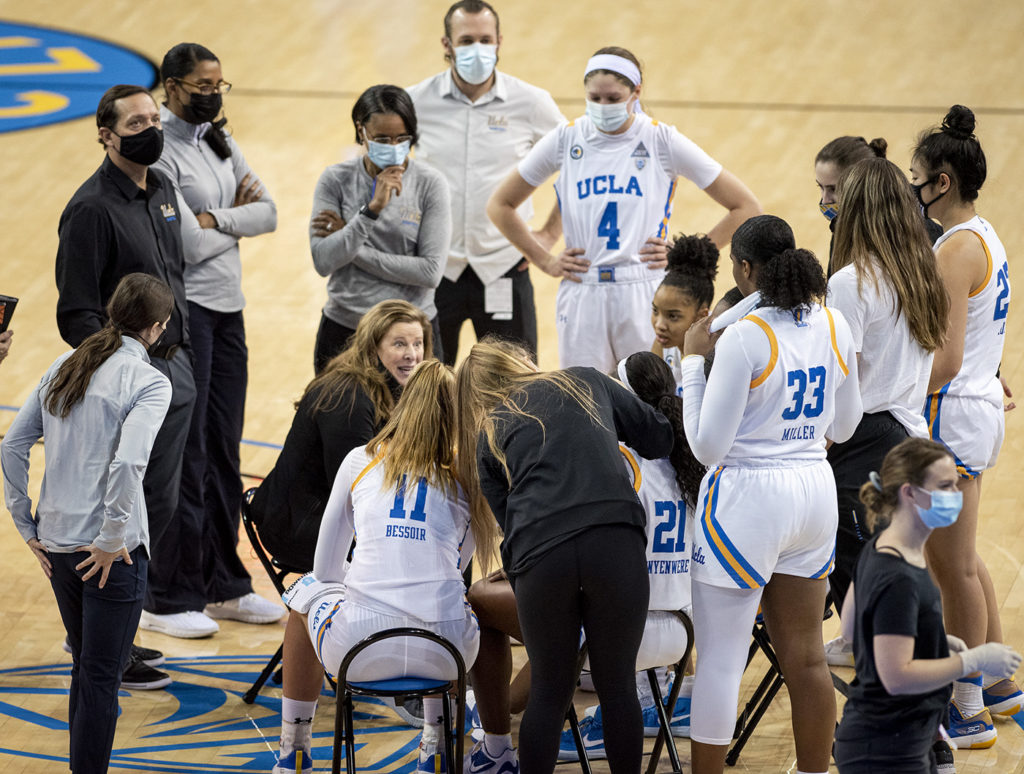 The Bruin players huddle around coach Cori Close during a timeout.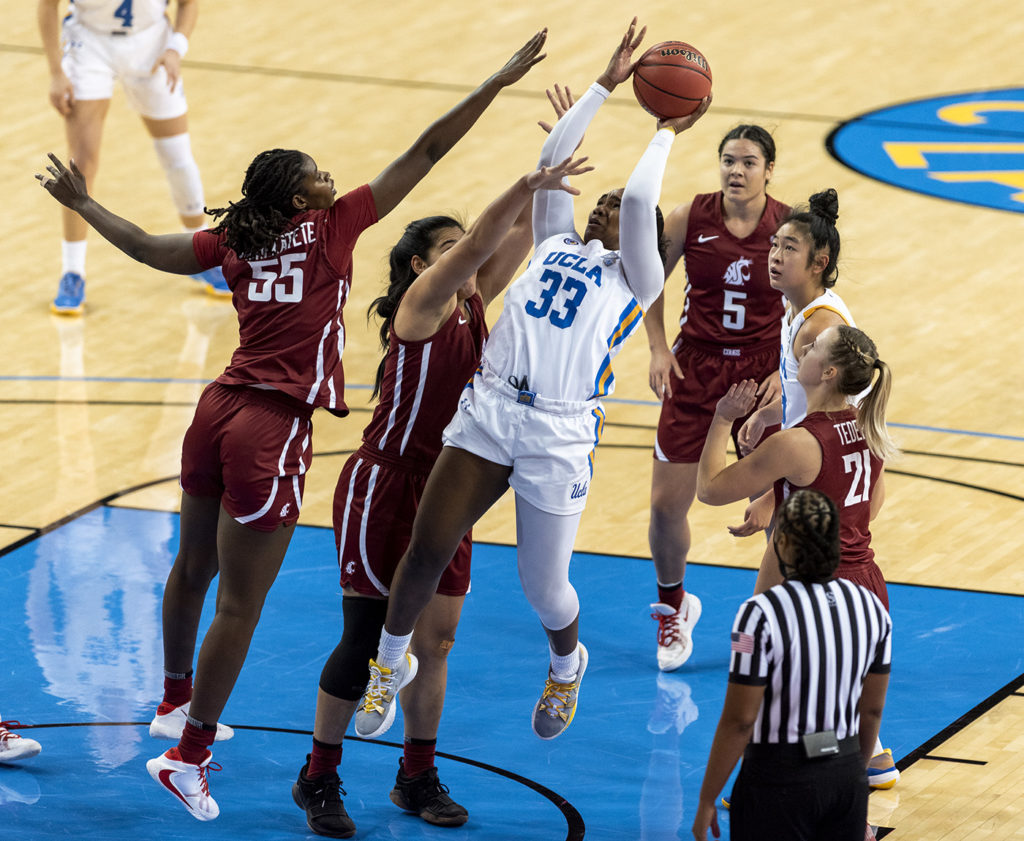 Miller has her shot blocked by the Cougars defense.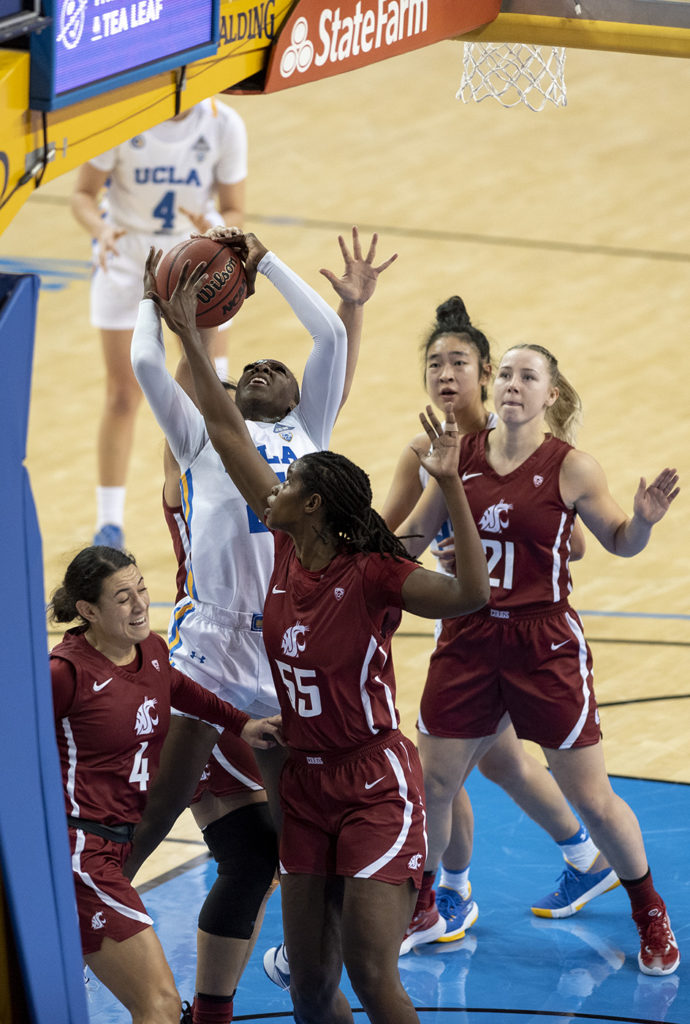 Senior forward Michaela Onyenwere tries to make a contested shot while surrounded by multiple Cougar defenders.
Osborne attempts a jump shot. In overtime, Osborne scored 11 of UCLA's 15 points, leading the Bruins to victory over the Cougars.