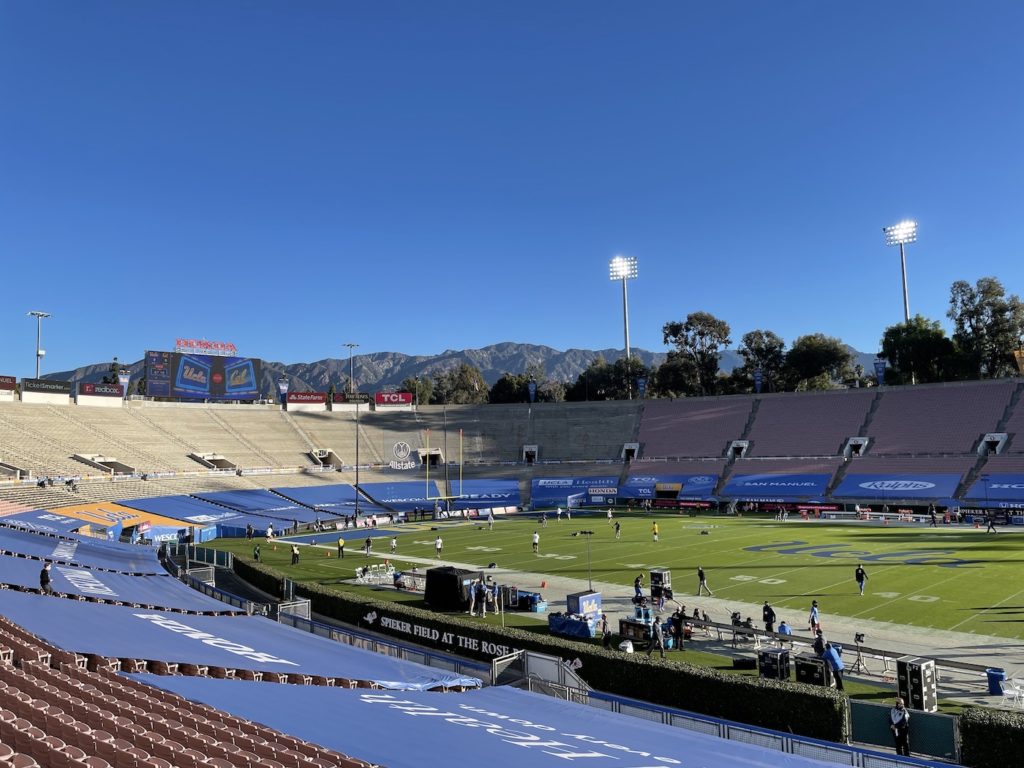 Per Pac-12 regulations amid the ongoing pandemic, the 2020 season's home opener against California was played in a Rose Bowl devoid of fans.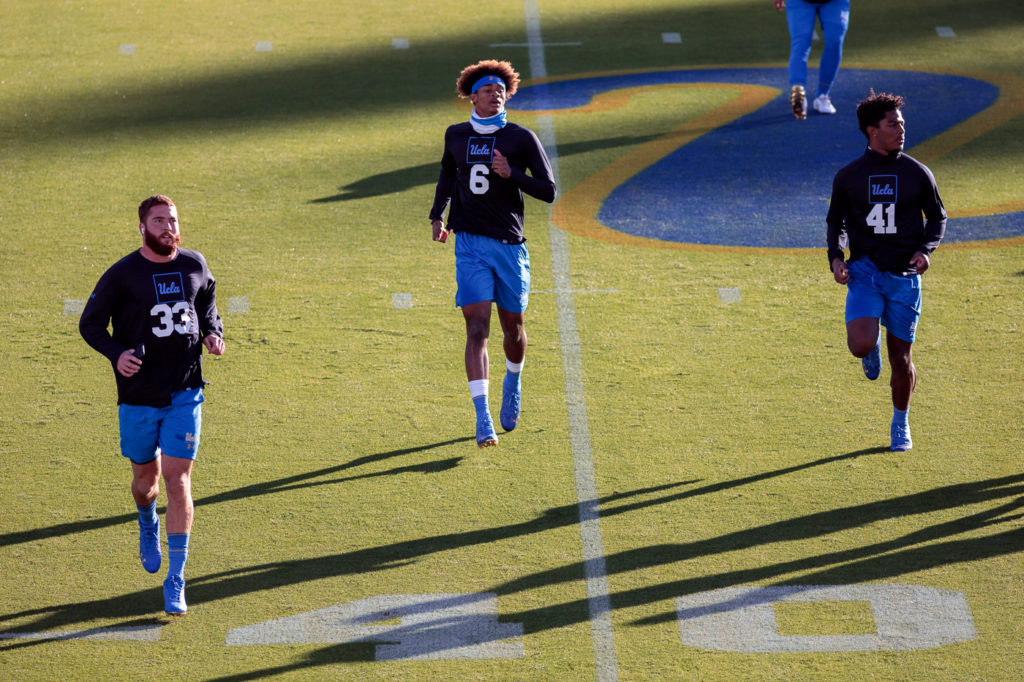 In another departure from the norm, kickoff was scheduled for an unprecedentedly early 9 a.m.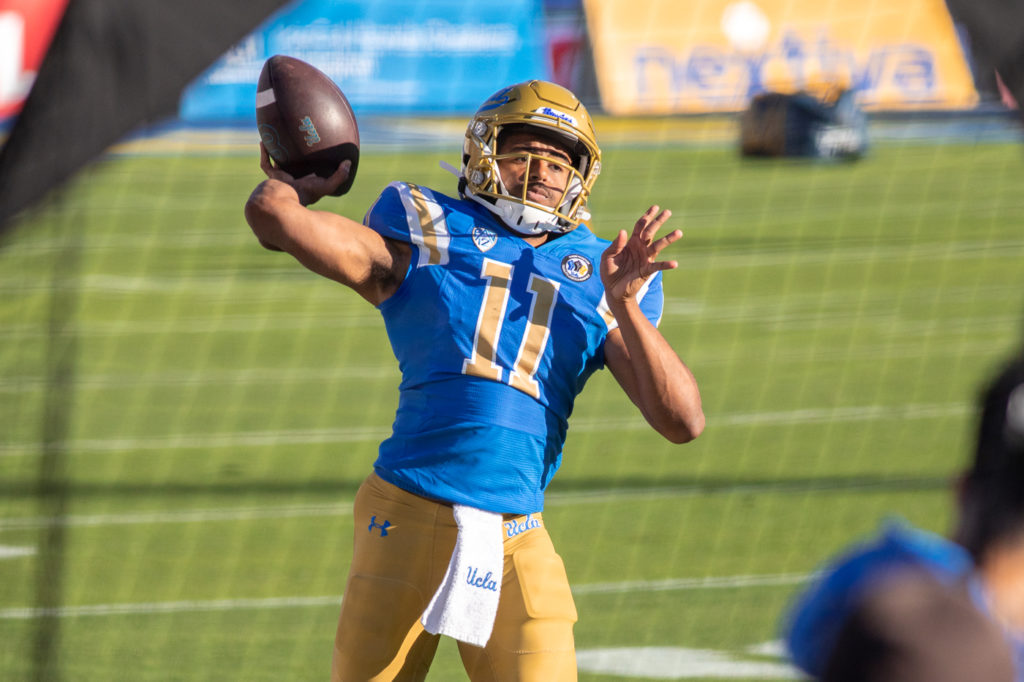 Redshirt freshman quarterback Chase Griffin warms up on the field before the game. Griffin played the first snap of his college career late in the fourth quarter to accrue a single rushing yard.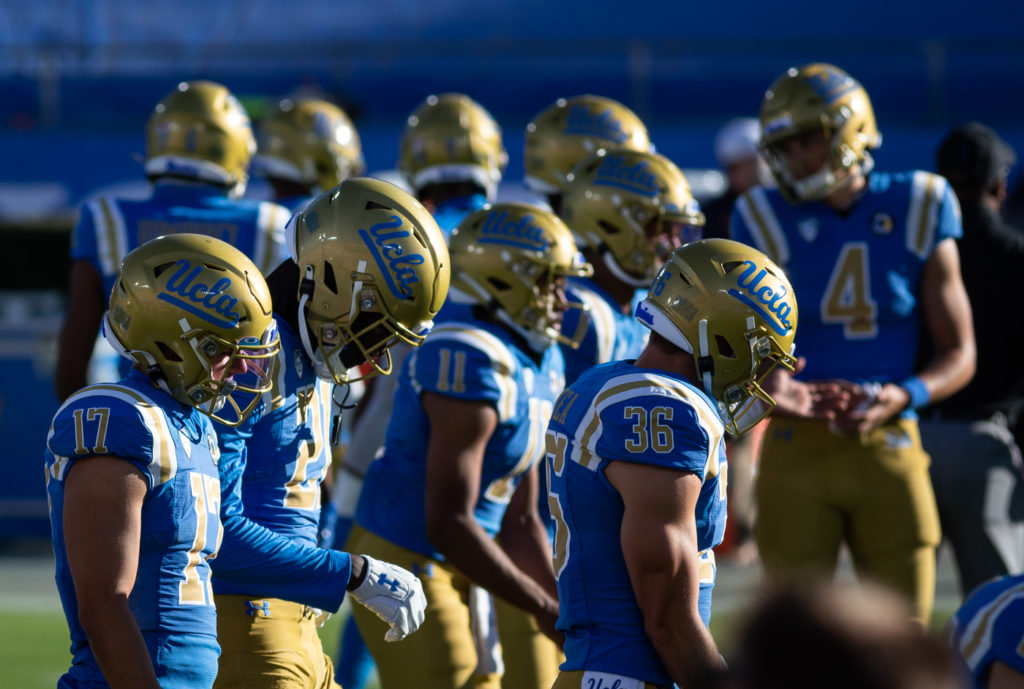 UCLA players warm up in the morning light before kickoff. California played its first game of the 2020-2021 season against UCLA.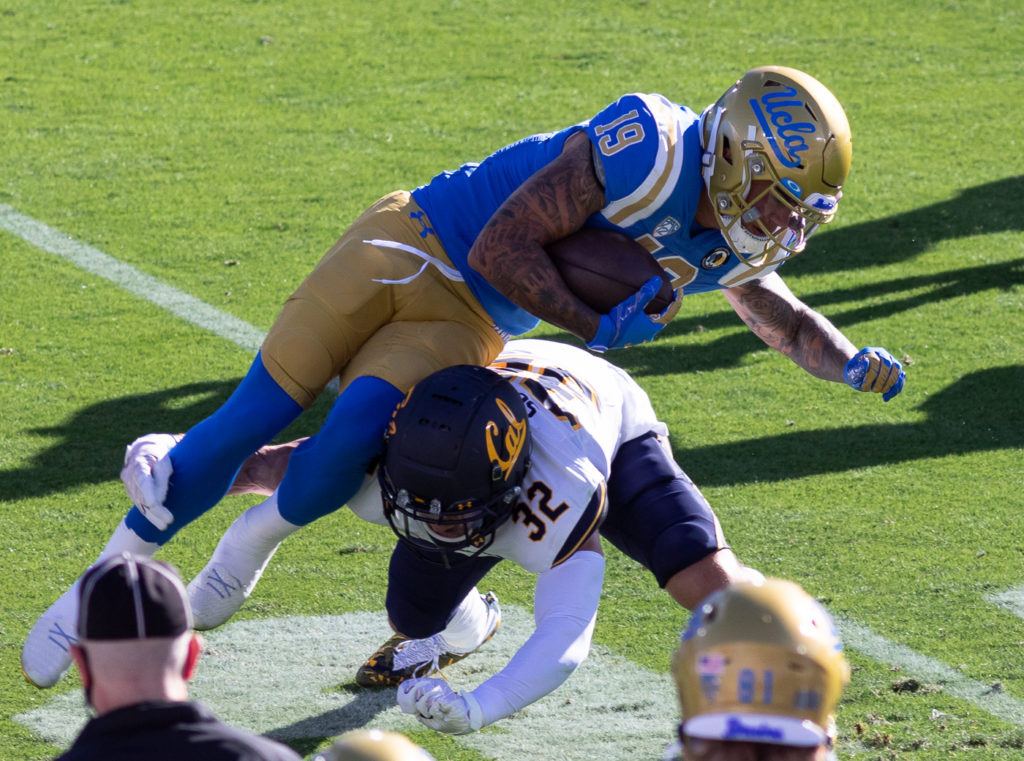 Redshirt sophomore running back Kazmeir Allen gets tackled by California safety Daniel Scott while in possession of the ball. Allen logged 2 catches for 32 receiving yards, a career high.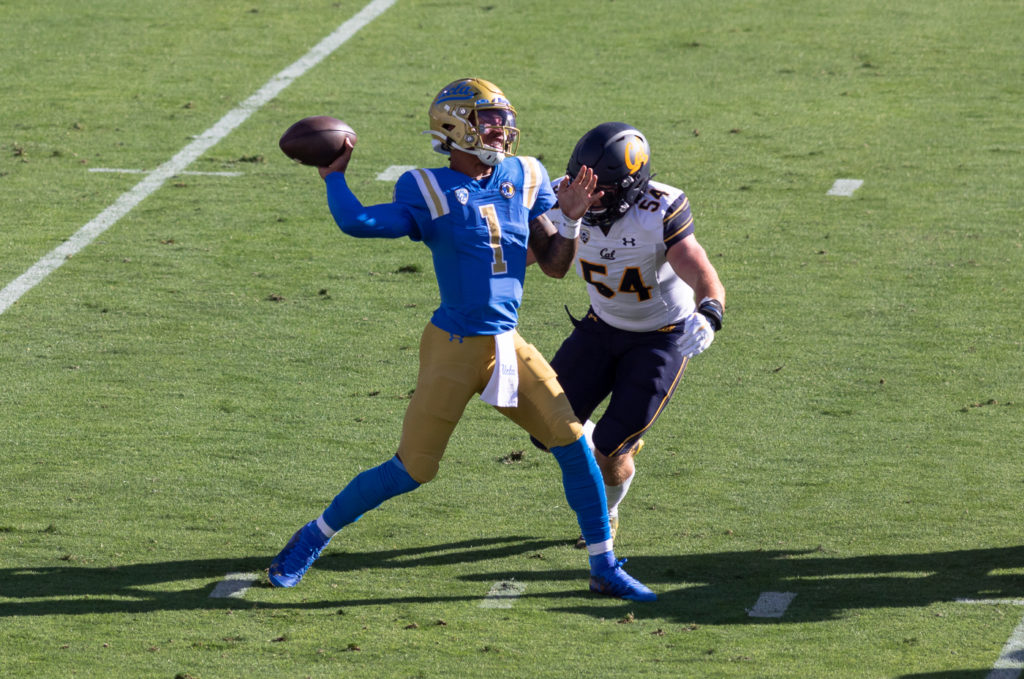 Junior quarterback Dorian Thompson-Robinson tries to get the ball off before getting sacked by California inside linebacker Evan Tattersall. The throw was intercepted by California cornerback Camryn Bynum.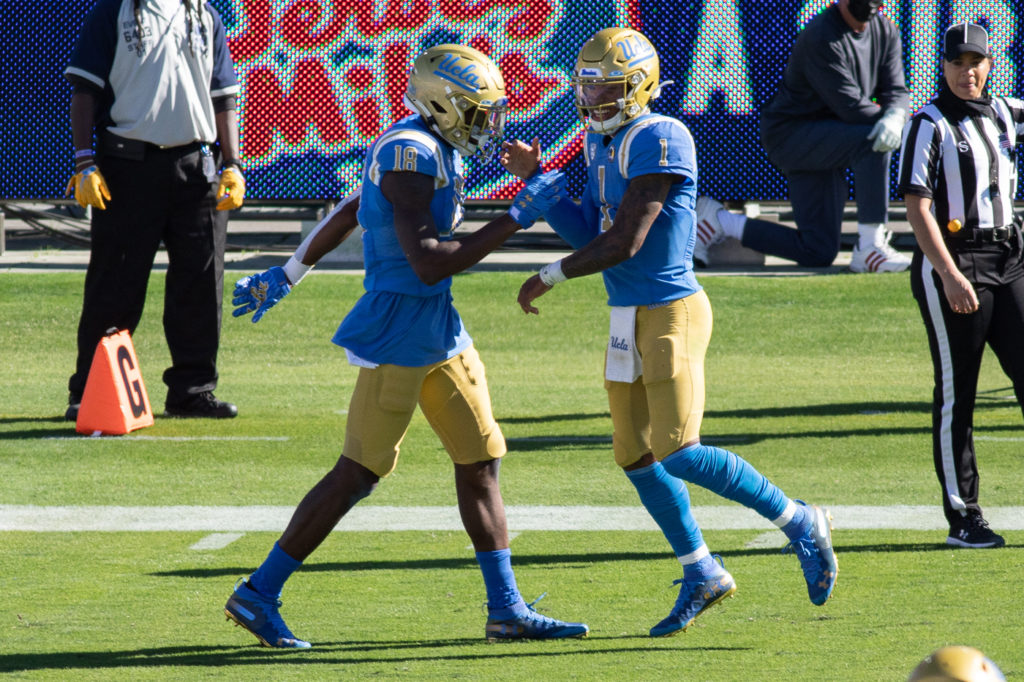 Thompson-Robinson celebrates with redshirt freshman wide receiver Charles Njoku after connecting for a 27-yard touchdown. Njoku's touchdown was the first of his college career.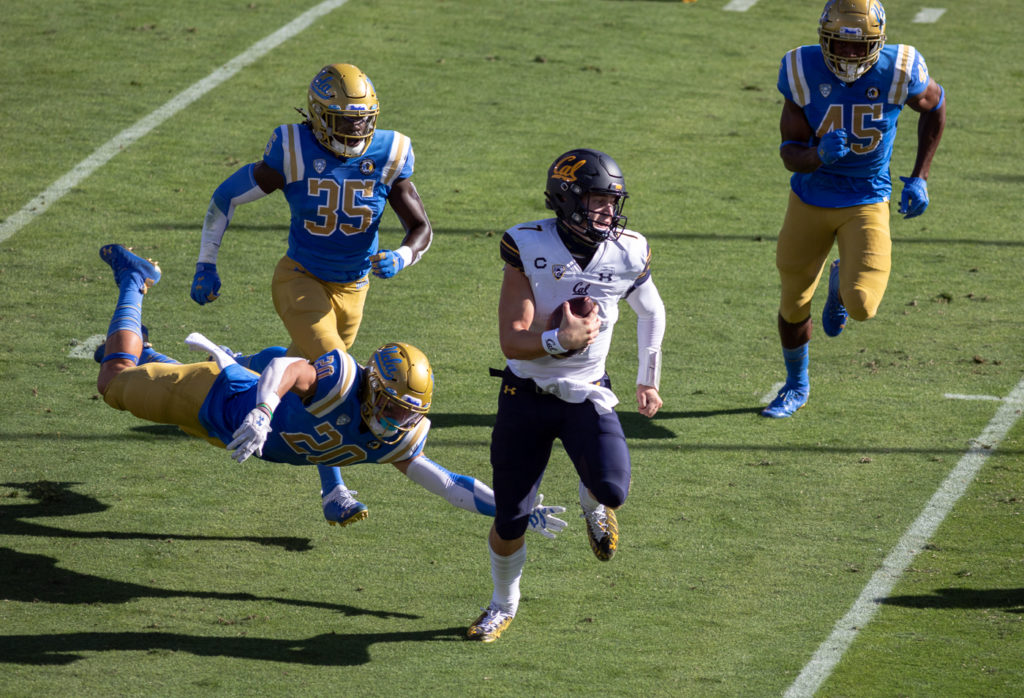 California quarterback Chase Garbers runs the ball while being pursued by the Bruins' defense. The resulting touchdown was the only one scored by the Golden Bears.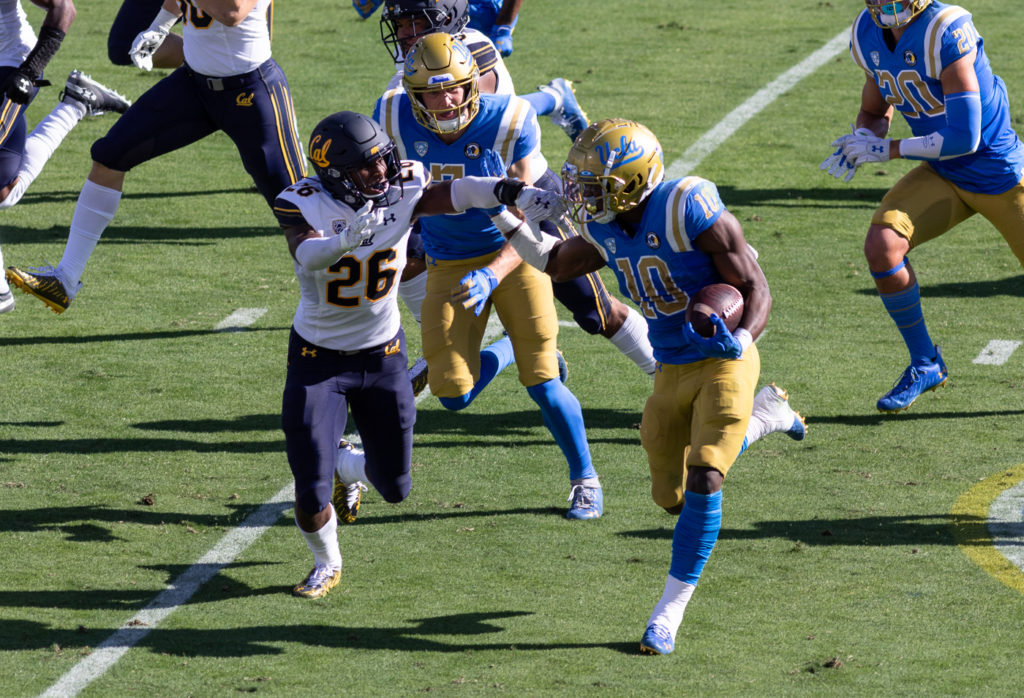 Redshirt senior running back Demetric Felton rushes the ball, fending off California safety Craig Woodson.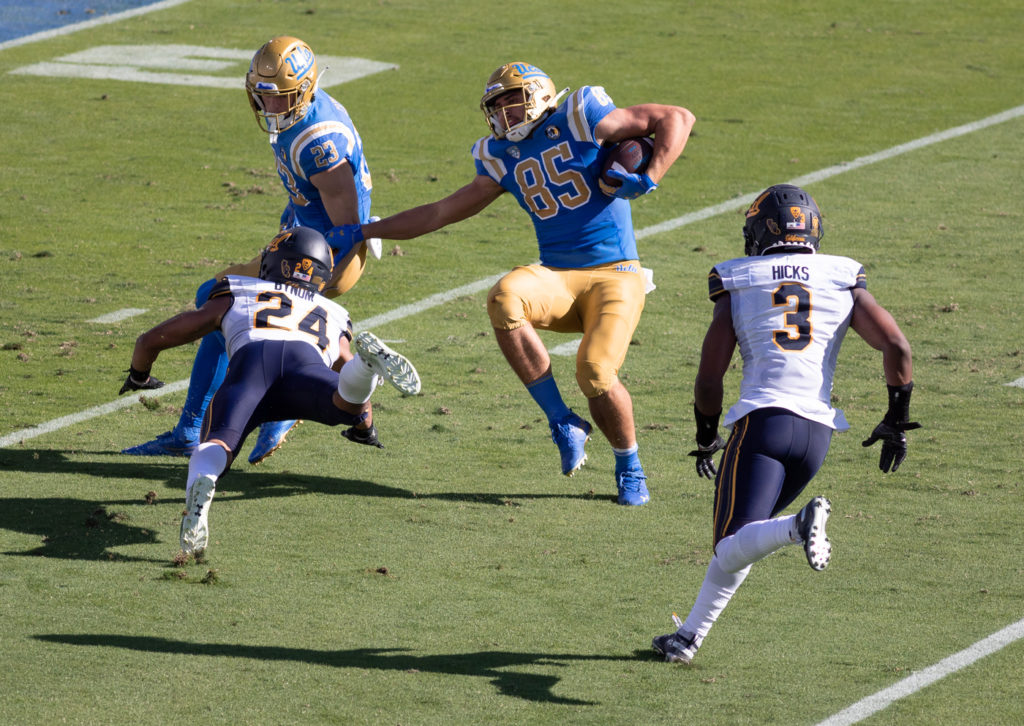 Redshirt sophomore tight end Greg Dulcich holds onto the ball under attack from the Golden Bears' defense. Dulcich clocked 80 yards over 3 receptions, a game high.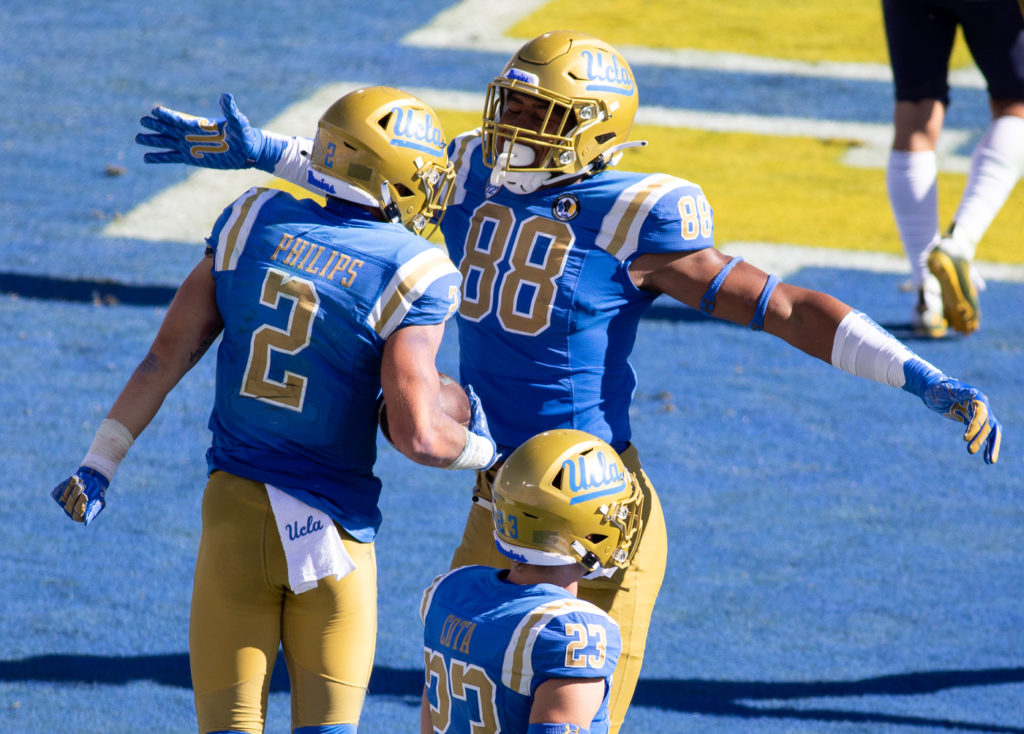 Redshirt sophomore wide receiver Kyle Philips celebrates with sophomore tight end Mike Martinez after completing a 5-yard touchdown pass at the end of the second quarter.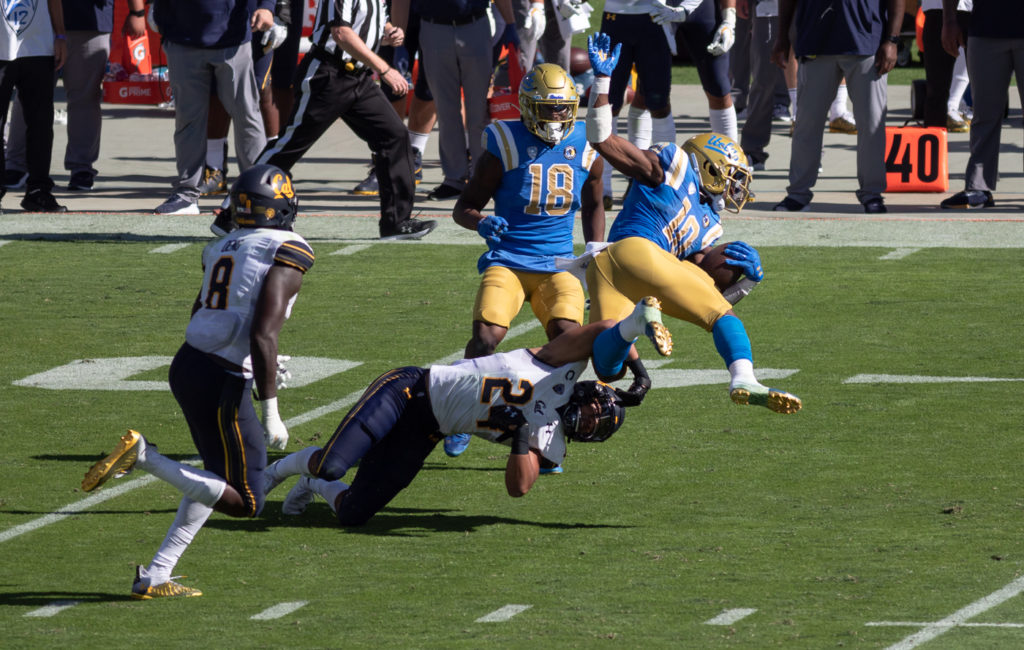 Felton posted a game-high 107 rushing yards over 25 carries.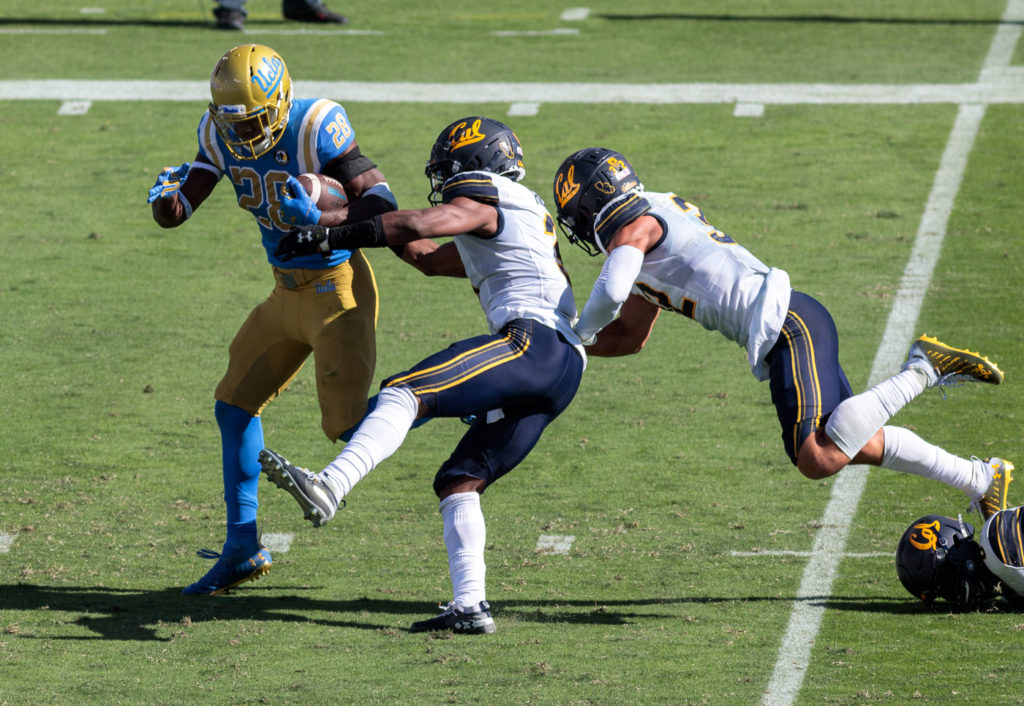 Graduate running back Brittain Brown breaks free from the Golden Bears' defense to complete a 31-yard run to the end zone.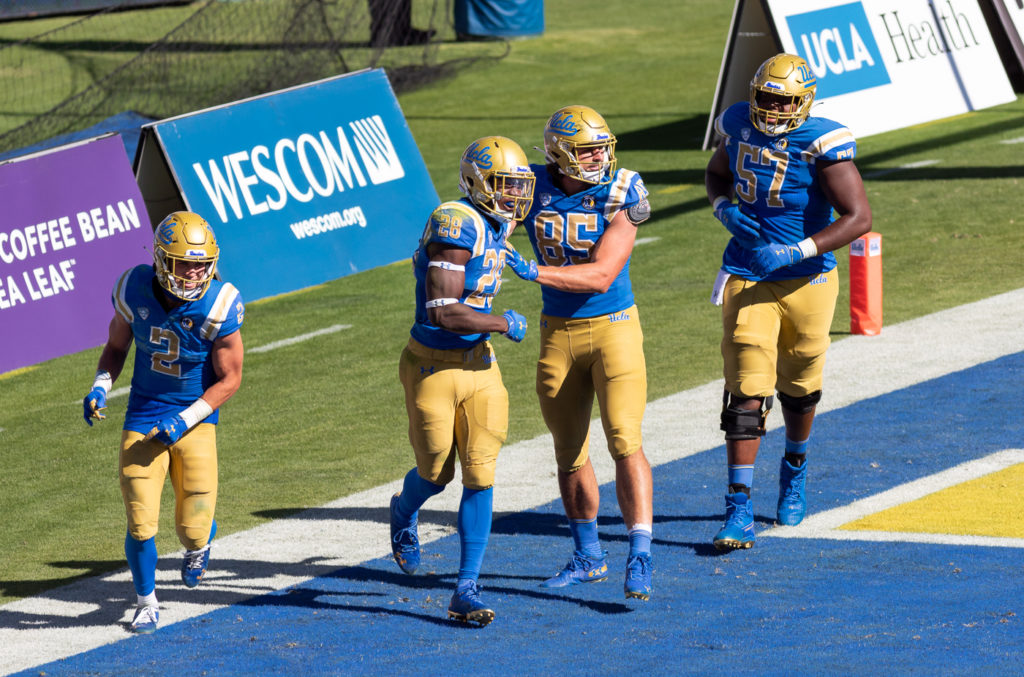 Brown celebrates his first touchdown as a Bruin and the last scoring play of the game with his teammates.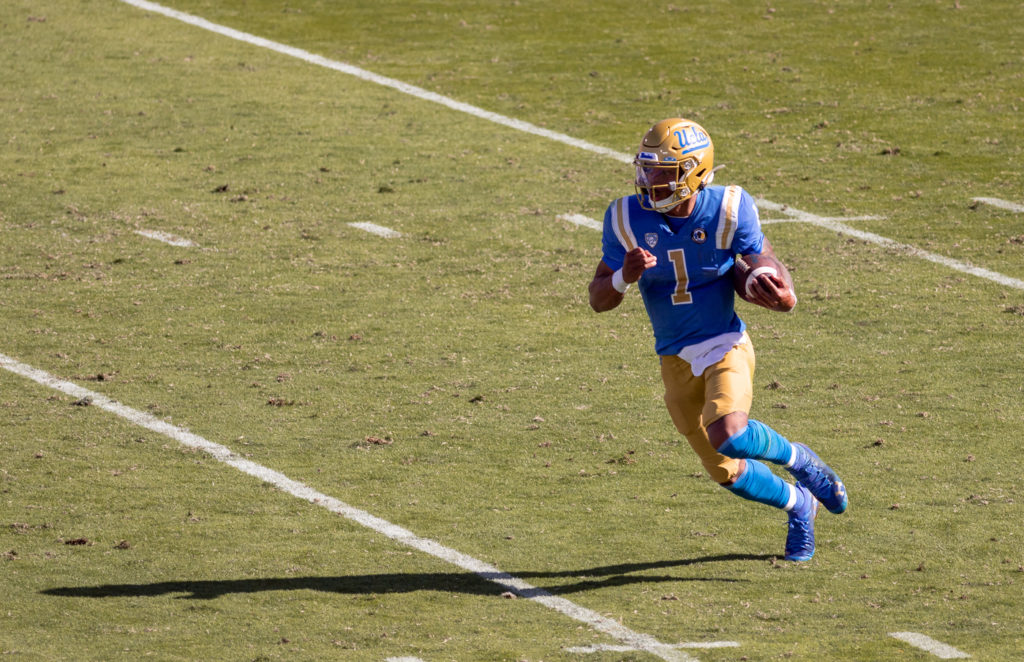 Thompson-Robinson clocked 248 total yards against the Golden Bears, with a pass completion rate of 53.8%.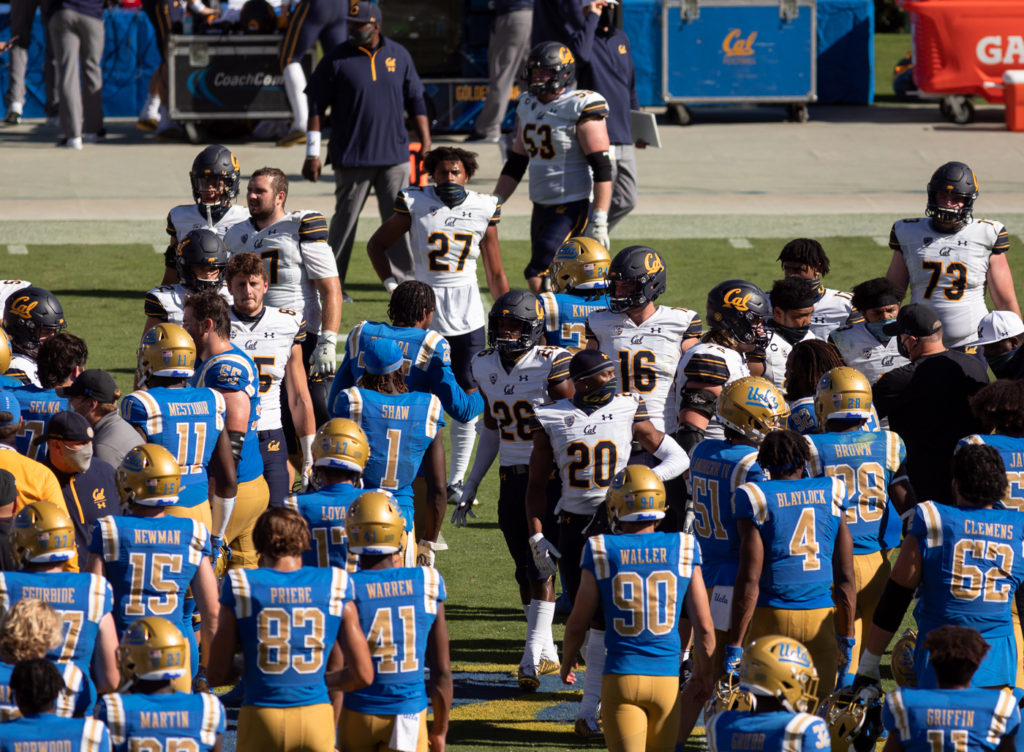 Players from both teams gather on the field at the end of the game. The Bruins last beat the Golden Bears on the road in 2018.