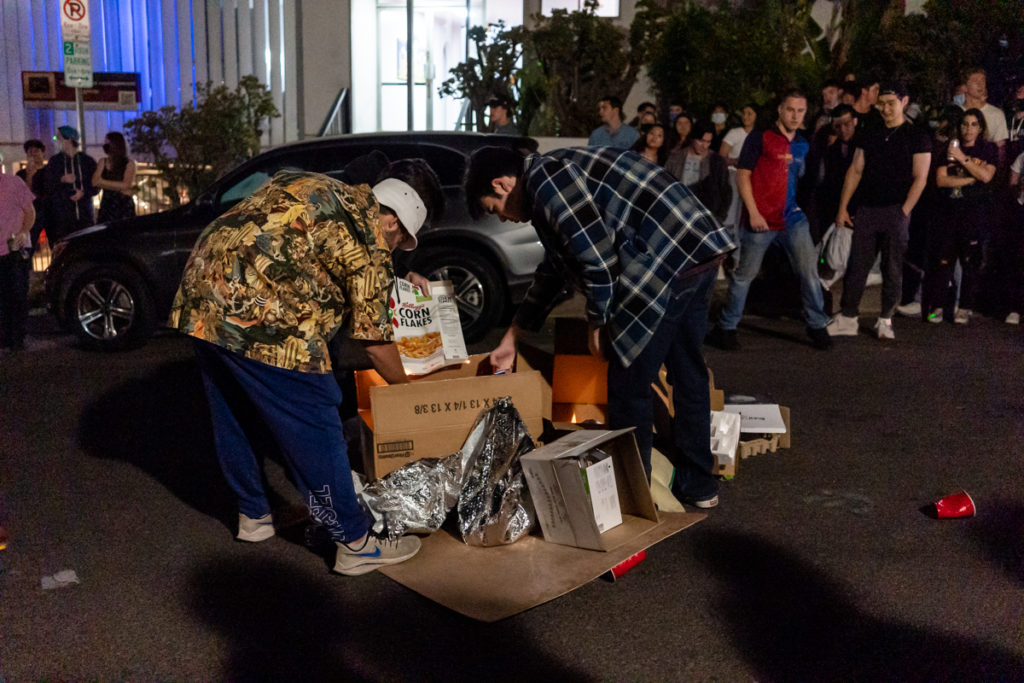 Around 11 p.m., students built a pile of garbage and furniture in the street, using handheld lighters to set the mound ablaze.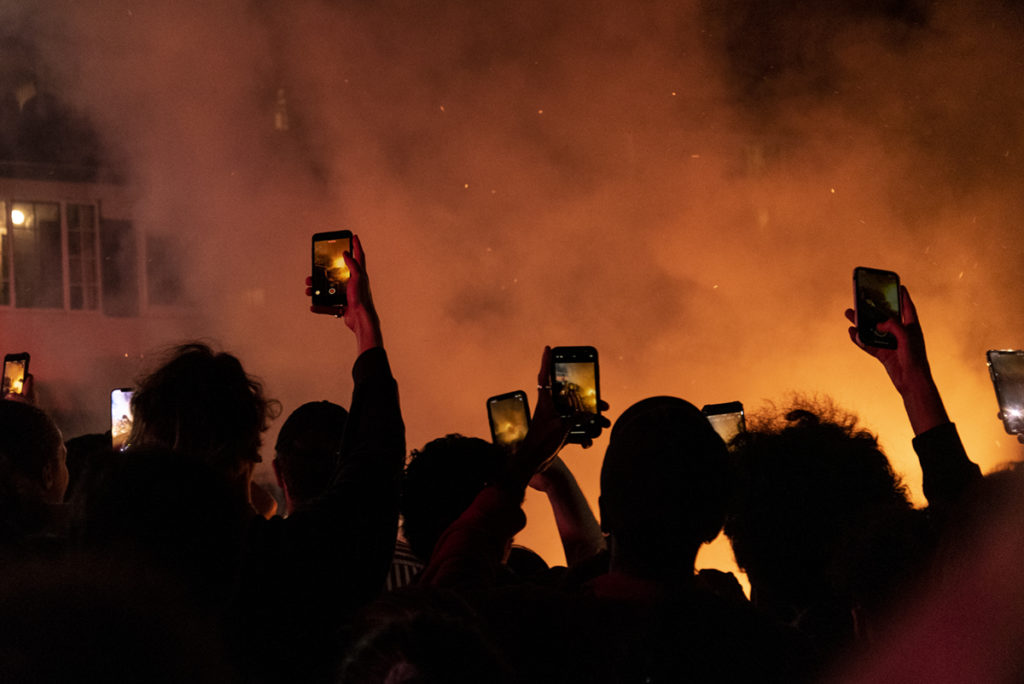 Thousands of students crowded the streets of Westwood on Friday night for the Roebling Avenue block party.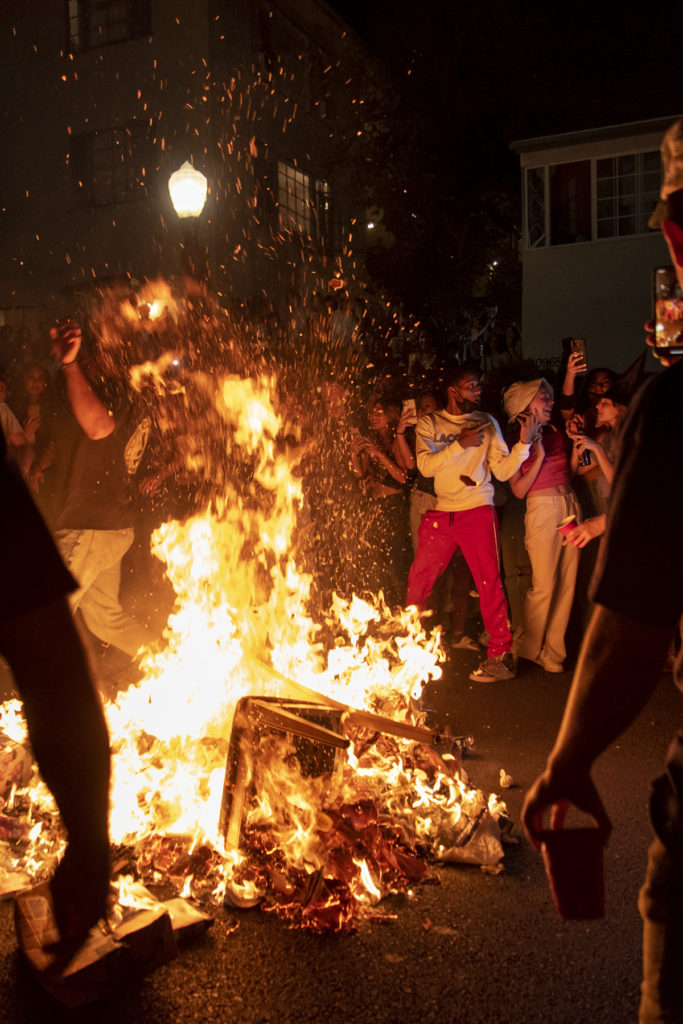 Students brought out chairs and tables to burn during the first fire of the night.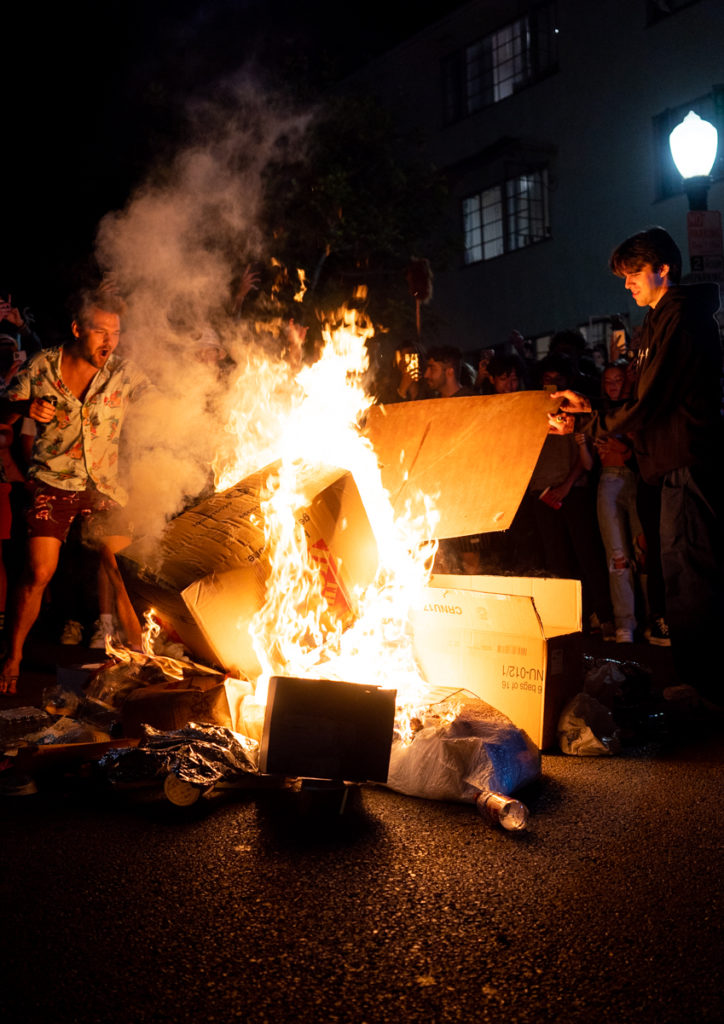 Students cheered and chanted throughout the night, shouting "Fuck SC" and "More shit" as the fire grew.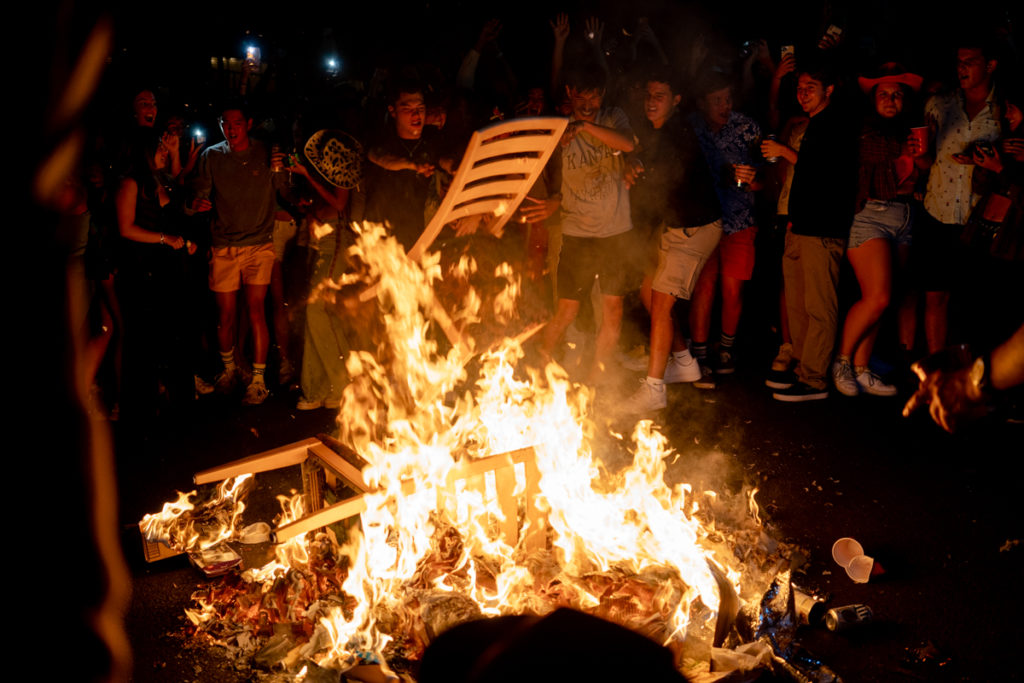 Participants hurled multiple chairs, a table, a Target shopping cart and three electric rental scooters as the crowd and fire grew.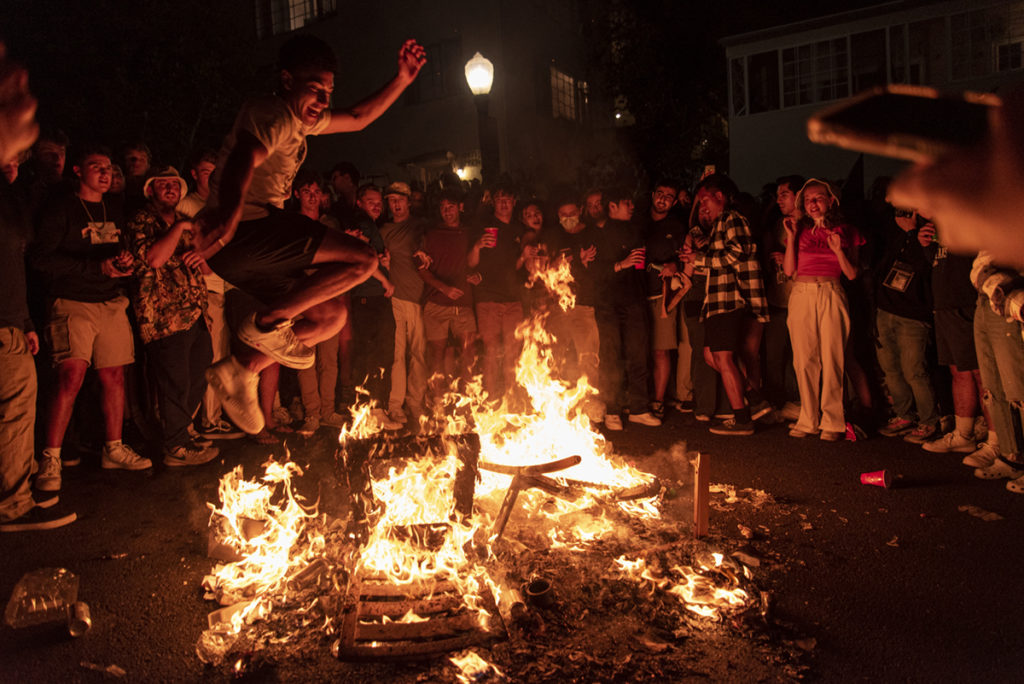 As the crowd grew, many students jumped through the fire while others cheered and chanted.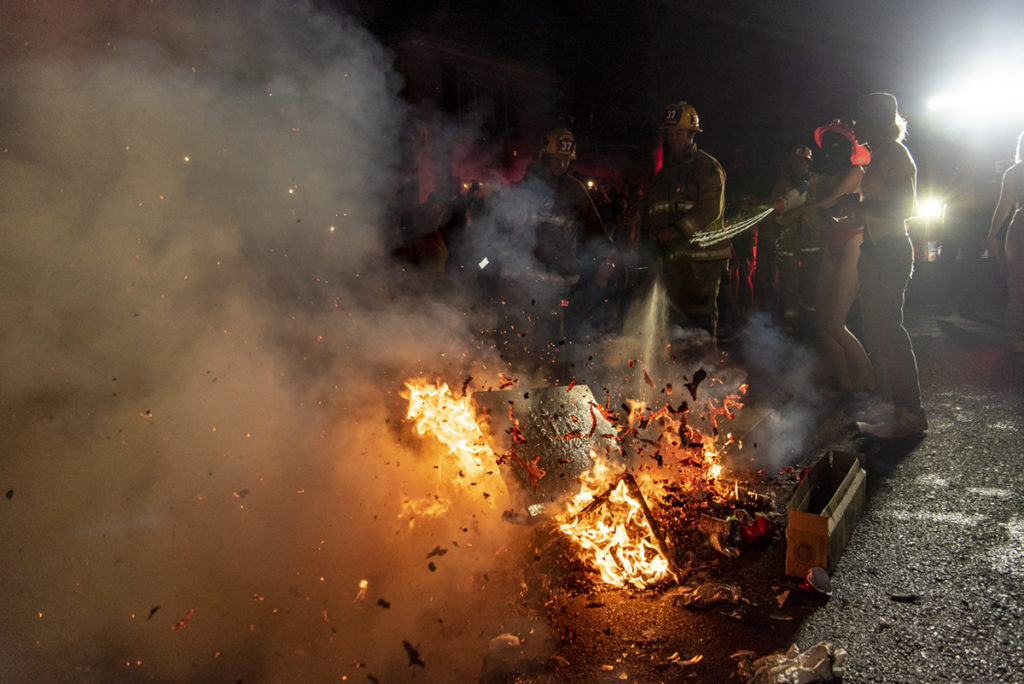 Shortly after 11 p.m., LAFD arrived to extinguish the first fire.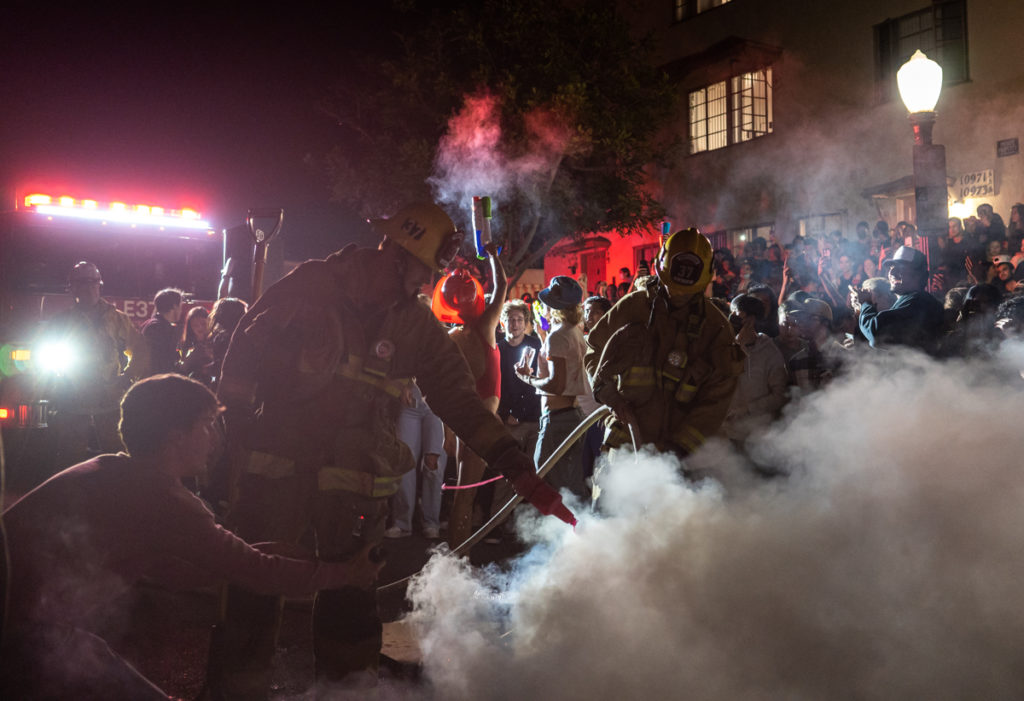 Firefighters entered Roebling Avenue twice, putting out each fire at around 11:09 p.m. and 11:40 p.m. respectively.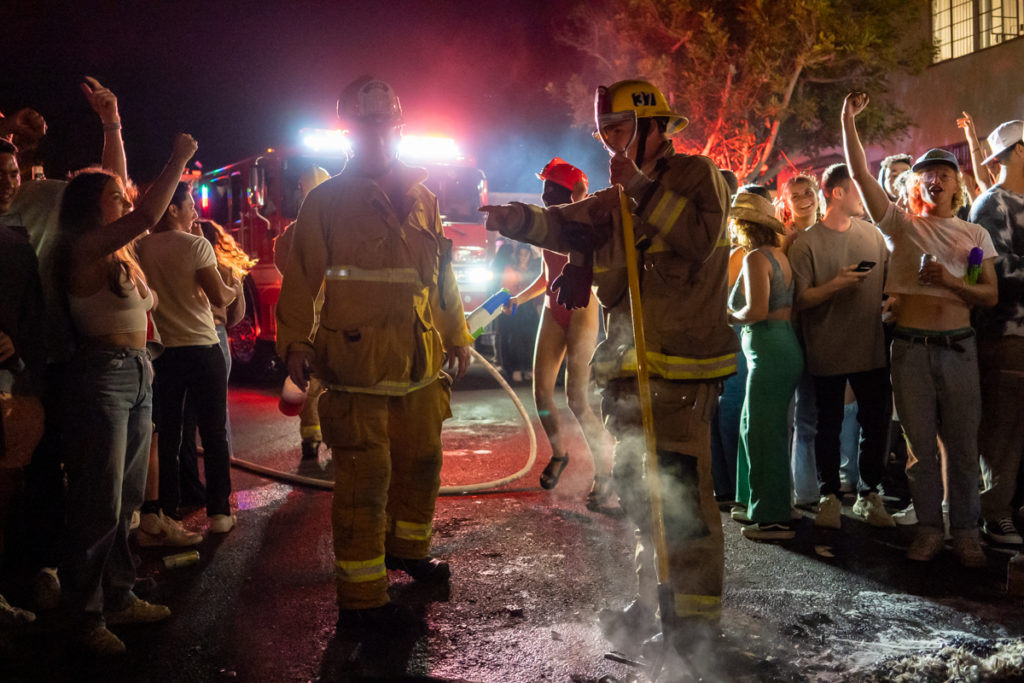 Partygoers cheered on the firefighters as they put out each of the two fires Friday night.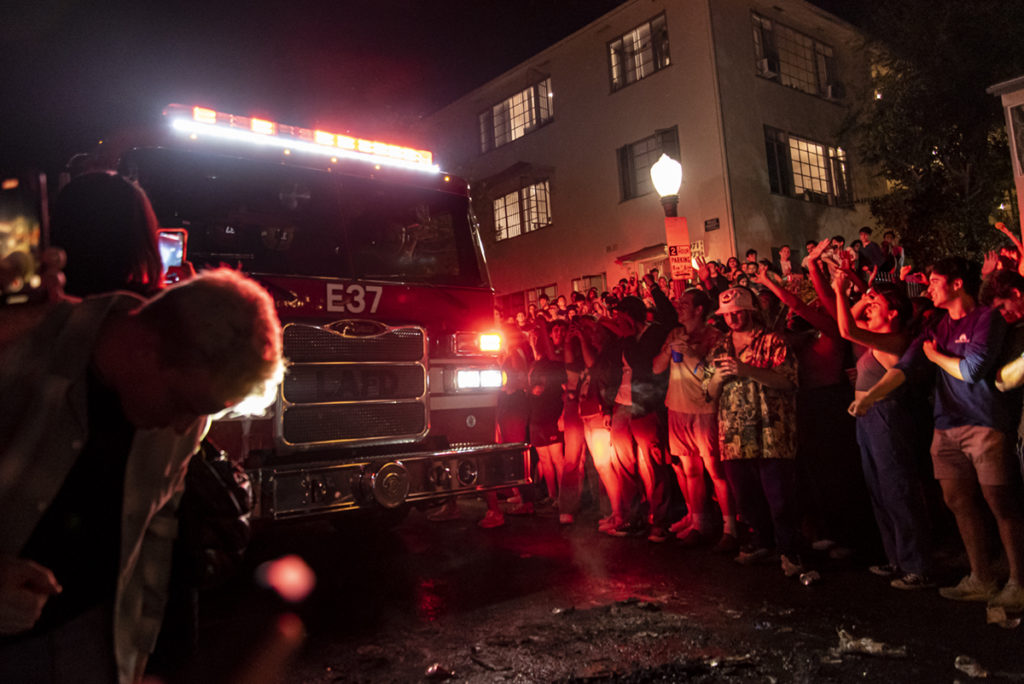 Cheering students moved to the sides of the streets to make way for the fire truck.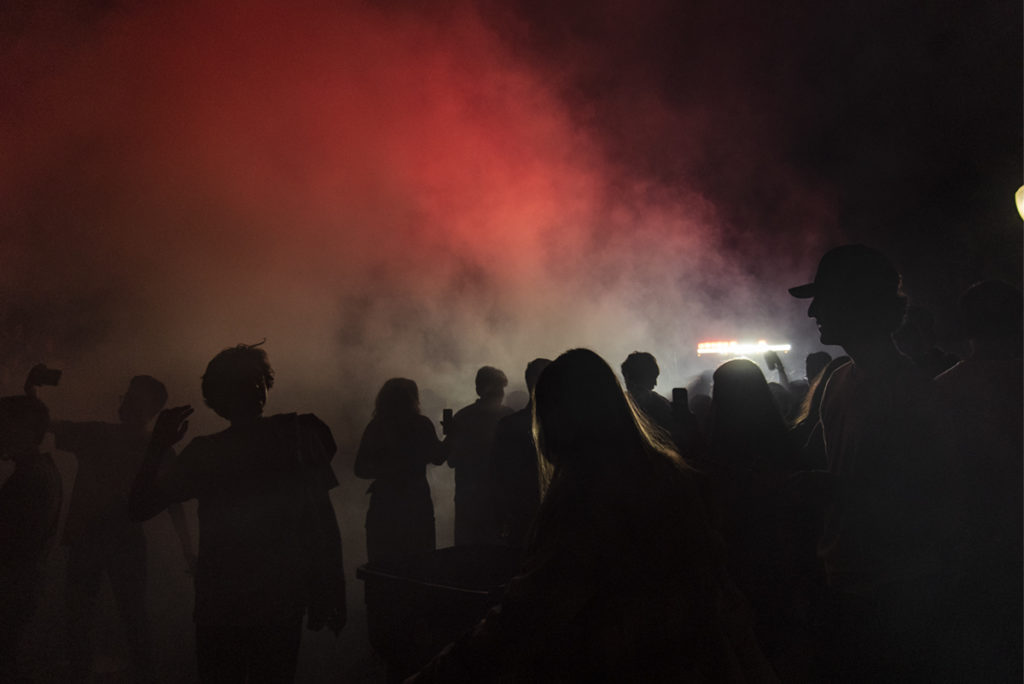 Smoke and ash filled the air after LAFD officers extinguished the first fire of the evening.