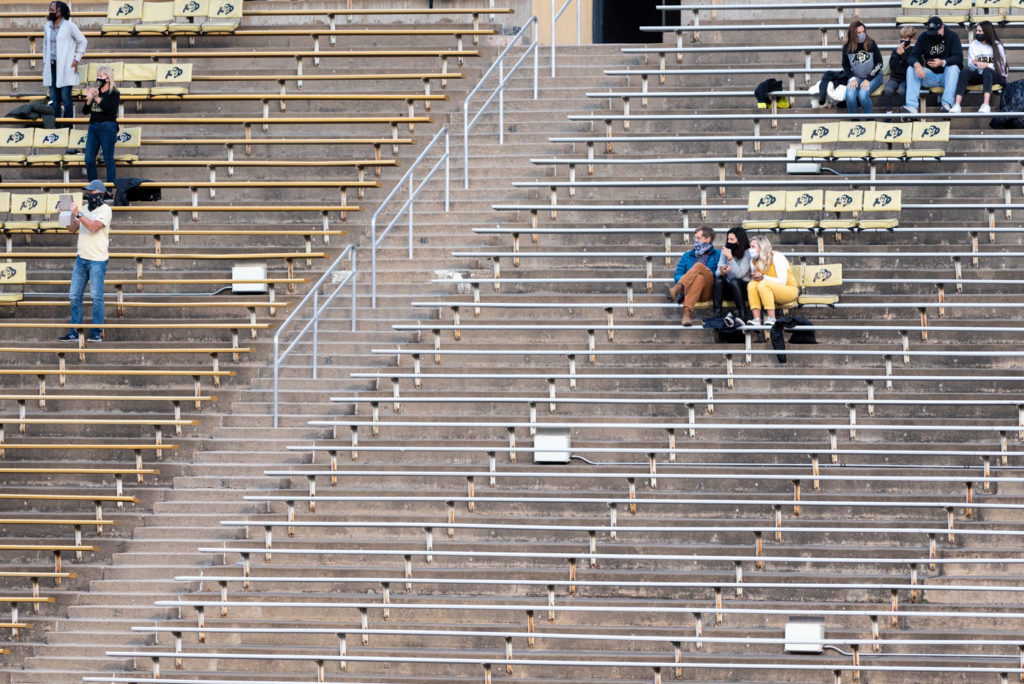 BOULDER—The stands at Folsom Field in Boulder were almost empty Saturday night. Because of the COVID-19 pandemic, only family members of players were permitted to watch the game in person.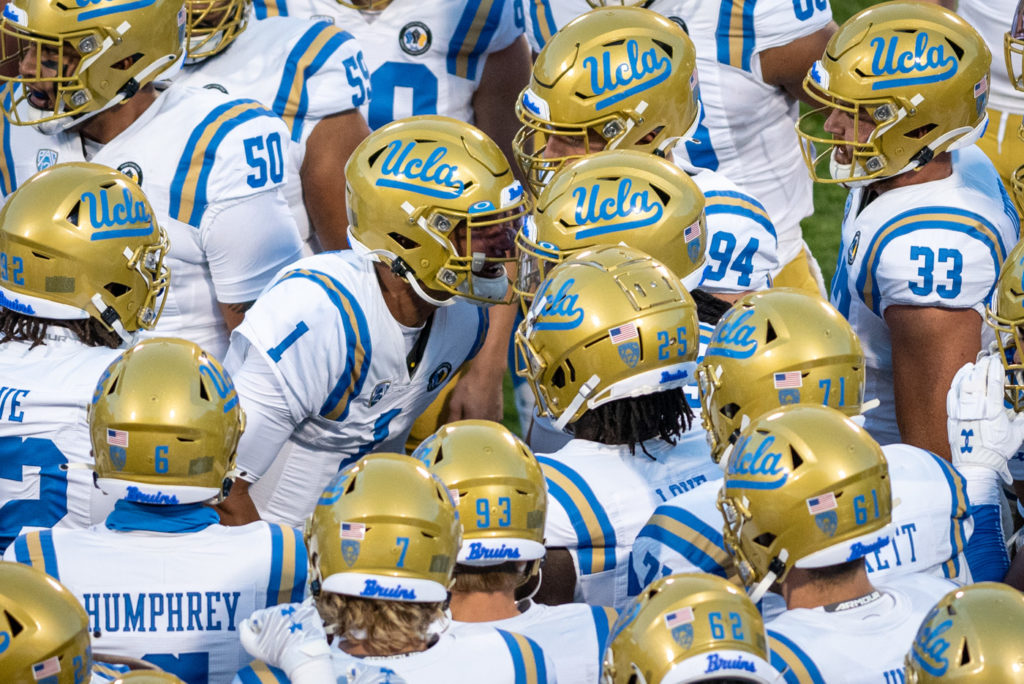 Junior quarterback Dorian Thompson-Robinson speaks to his teammates in a huddle before the game kicks off.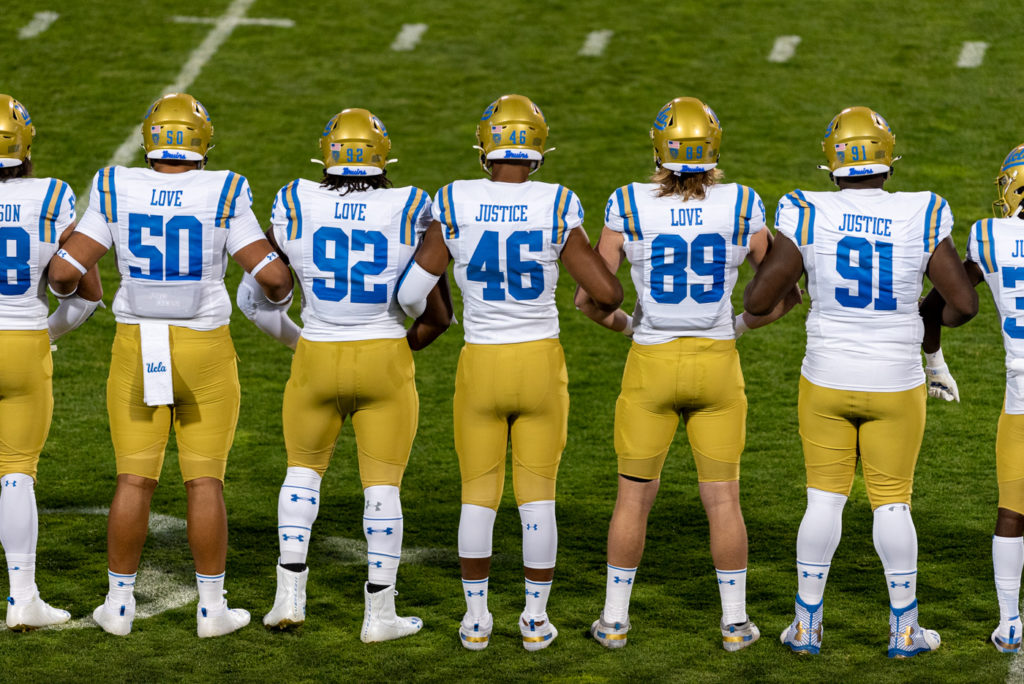 UCLA players linked arms before the start of the game in support of the racial justice movement. The players' jerseys displayed messages such as "Love" and "Justice" in lieu of last names.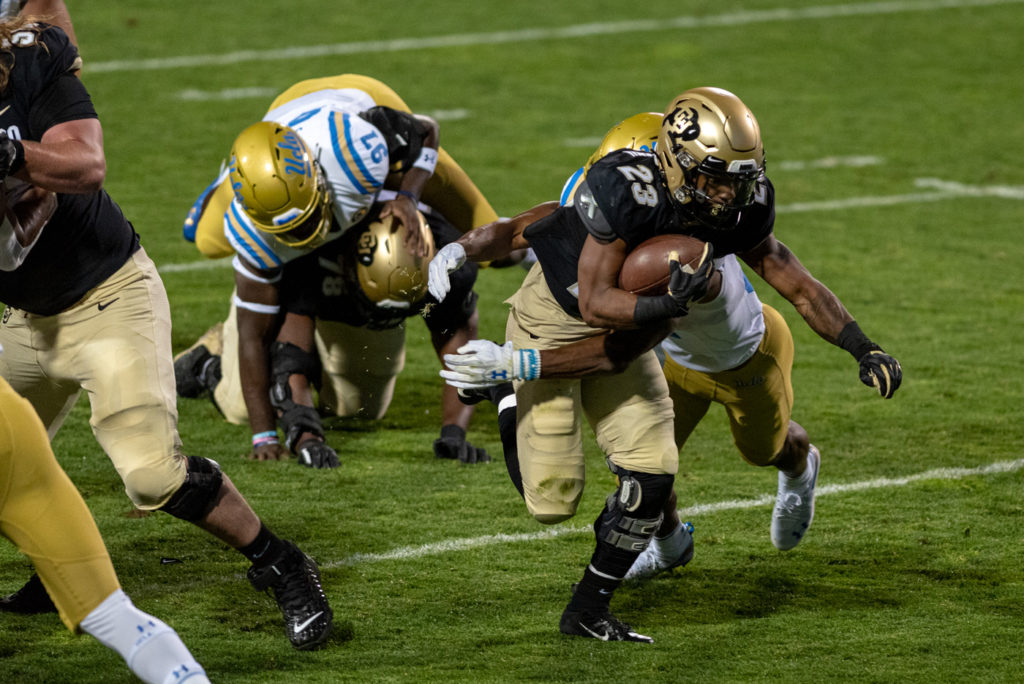 Colorado running back Jarek Broussard breaks a tackle from redshirt junior defensive back Quentin Lake to score the Buffaloes' first touchdown of the night.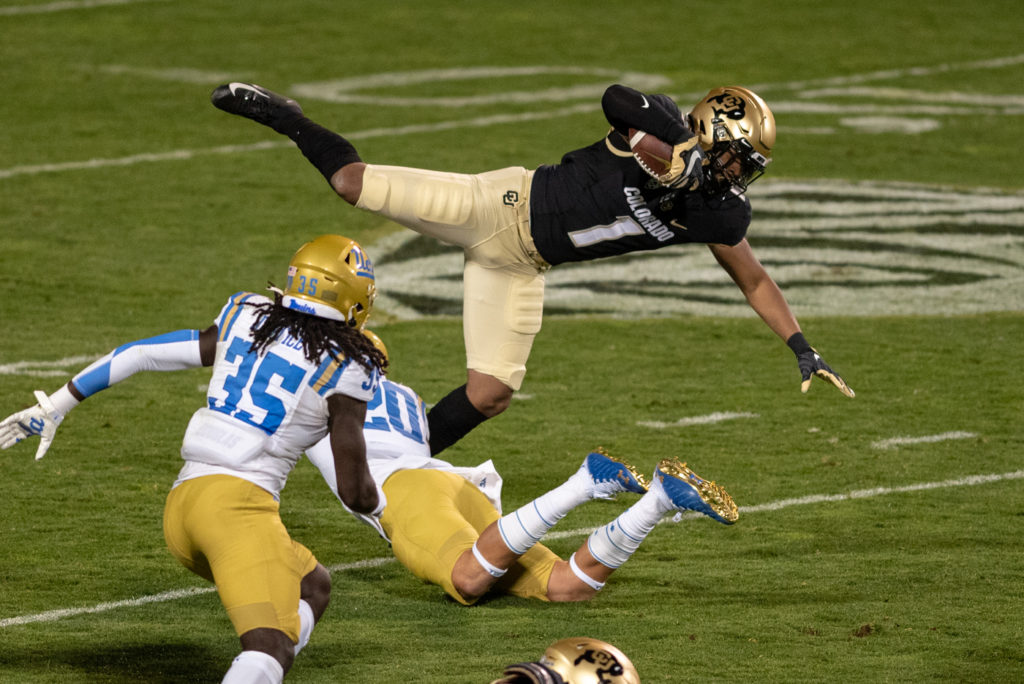 5.3: Colorado running back Jaren Mangham trips over a diving redshirt freshman linebacker Kain Medrano at his own 30-yard line.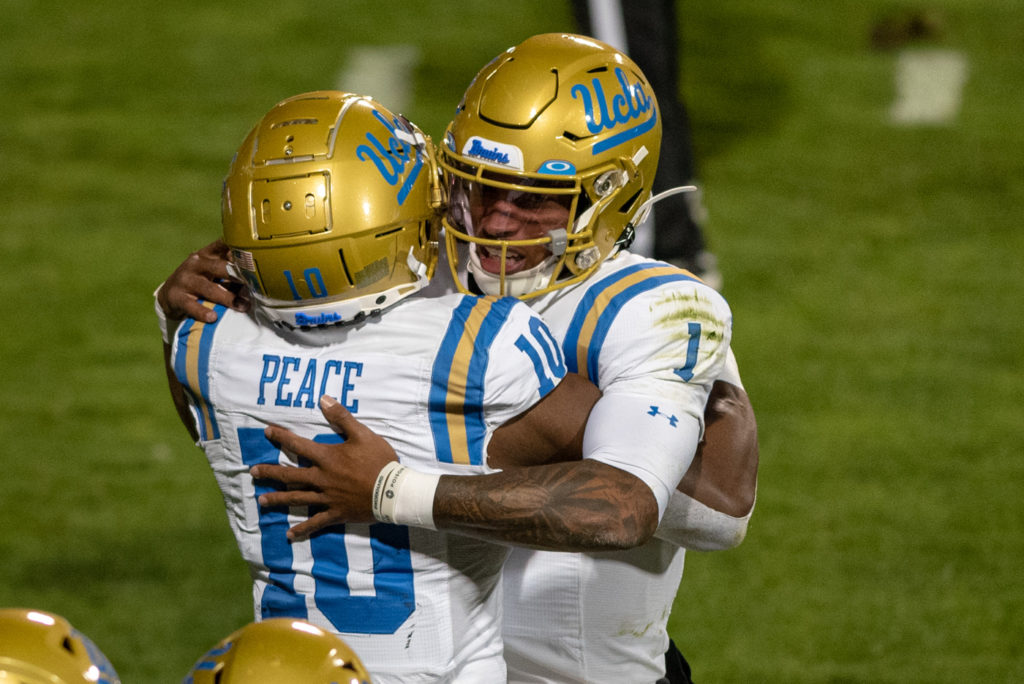 Redshirt senior running back Demetric Felton and Thompson-Robinson embrace after the two connected for the Bruins' first touchdown with just over one minute left in the first quarter.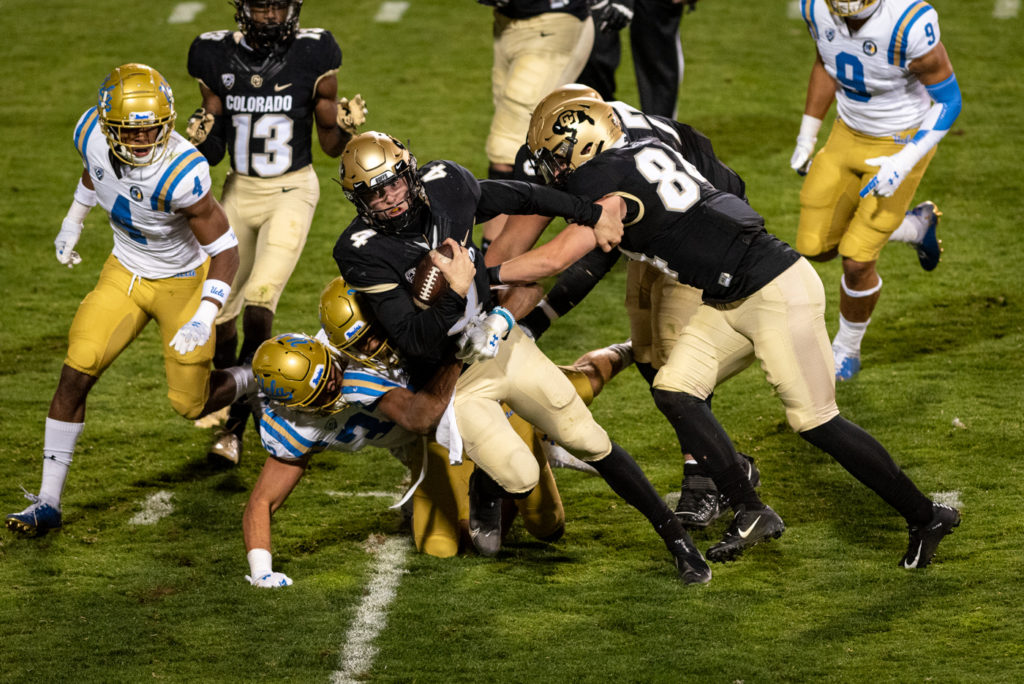 Colorado quarterback Sam Noyer is dragged down by the Bruin defense. Noyer rushed for 64 yards and one touchdown in his first career start.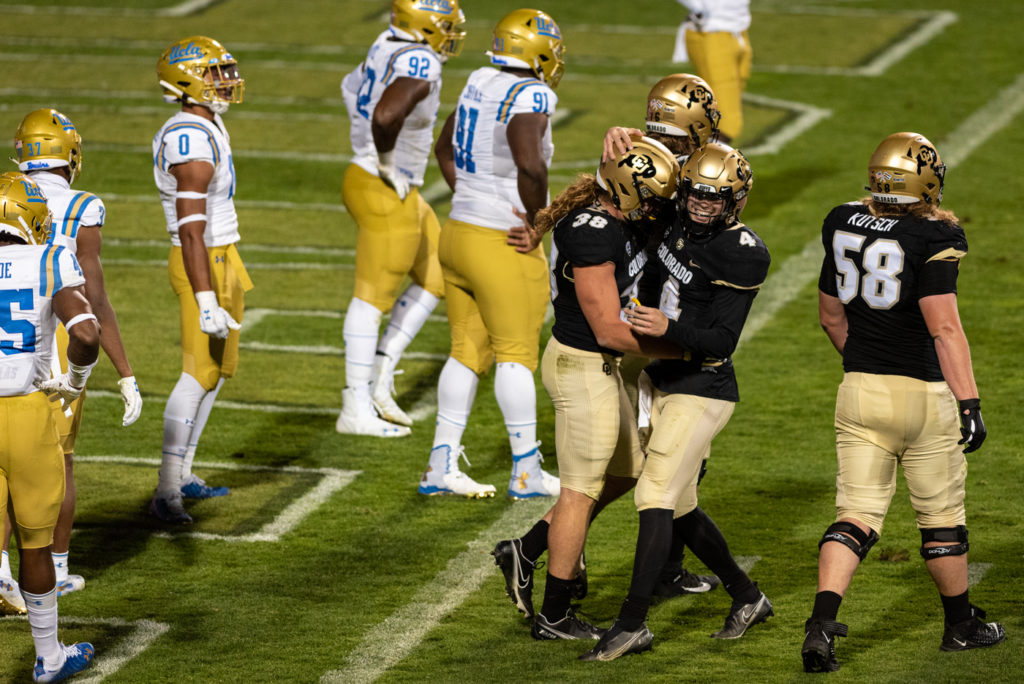 Noyer and Colorado tight end Brady Russell celebrate the Buffaloes' third touchdown of the night early in the second quarter. Russell scored on a 12-yard pass from Noyer.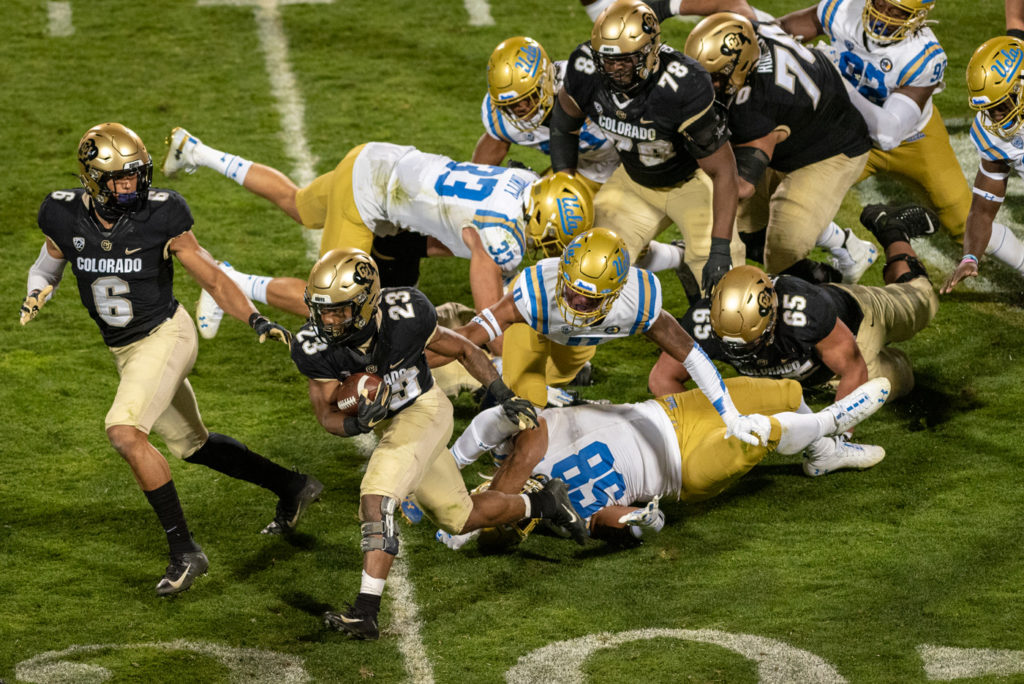 Broussard darts past UCLA's defensive line.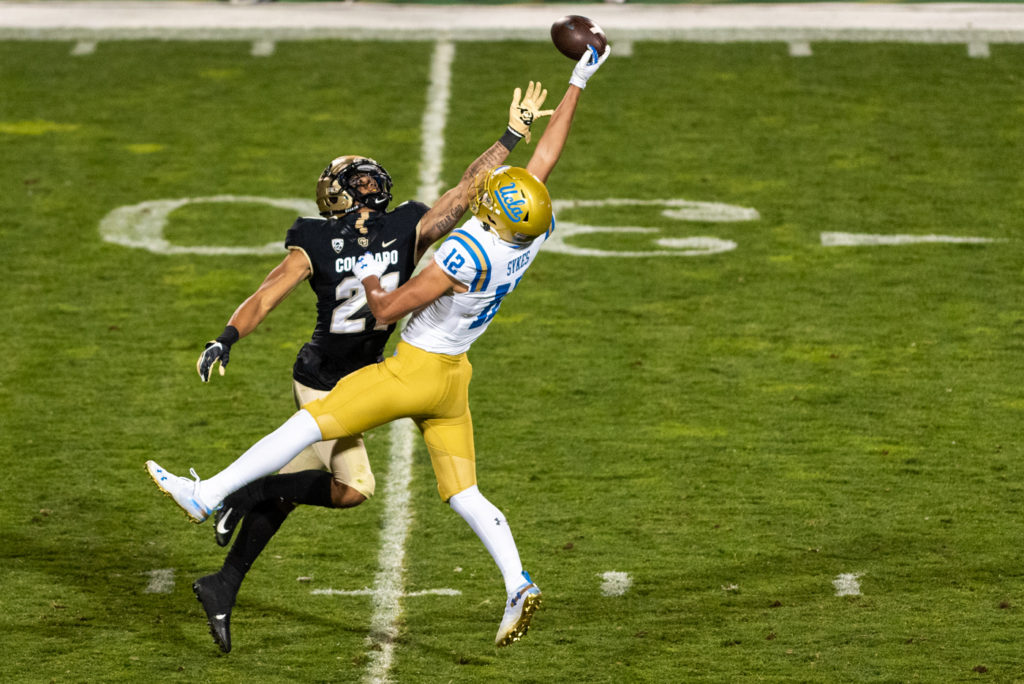 Freshman receiver Matt Sykes attempts to haul in a one-handed catch over cornerback Christian Gonzalez.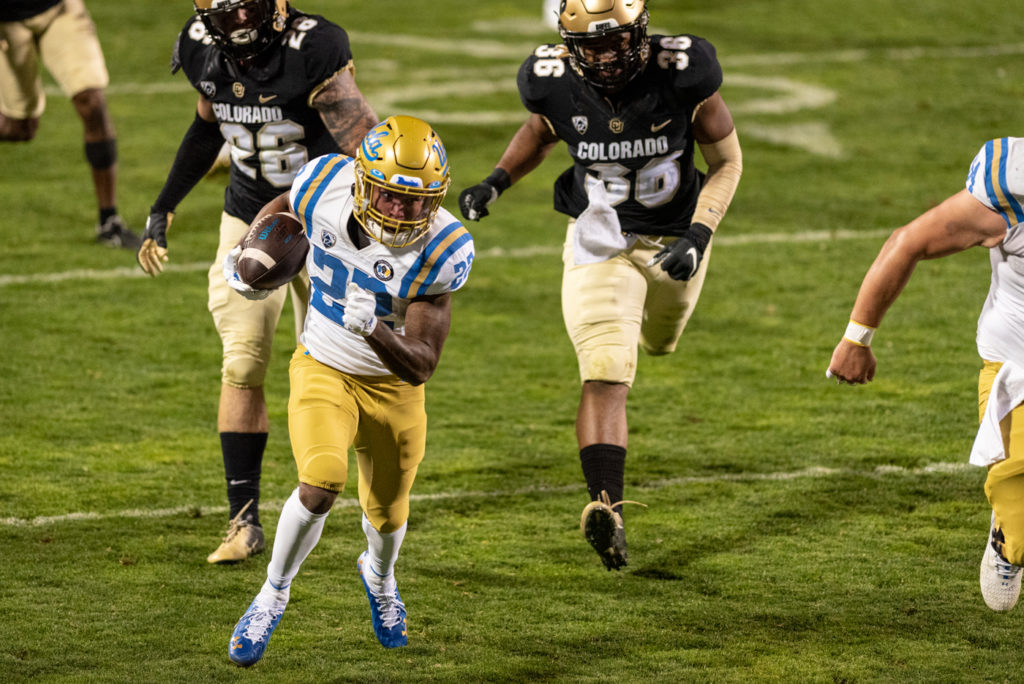 Redshirt freshman running back Keegan Jones reels in a 26-yard pass from Thompson-Robinson to score a touchdown for the Bruins in the third quarter.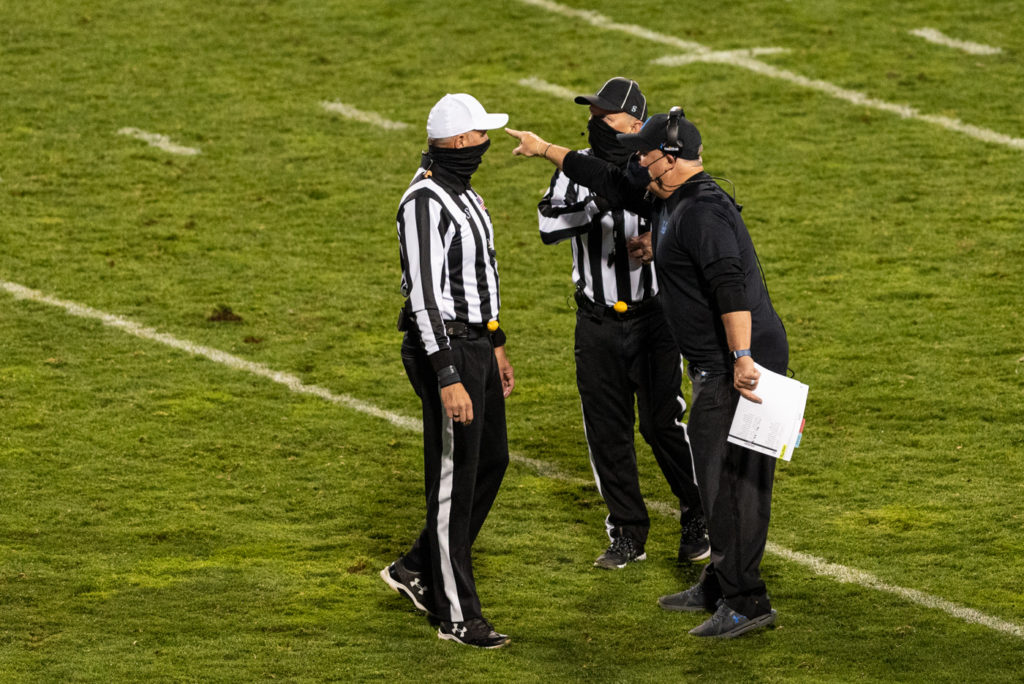 Coach Chip Kelly argues with referees after Colorado took a timeout when they had 12 men on the field.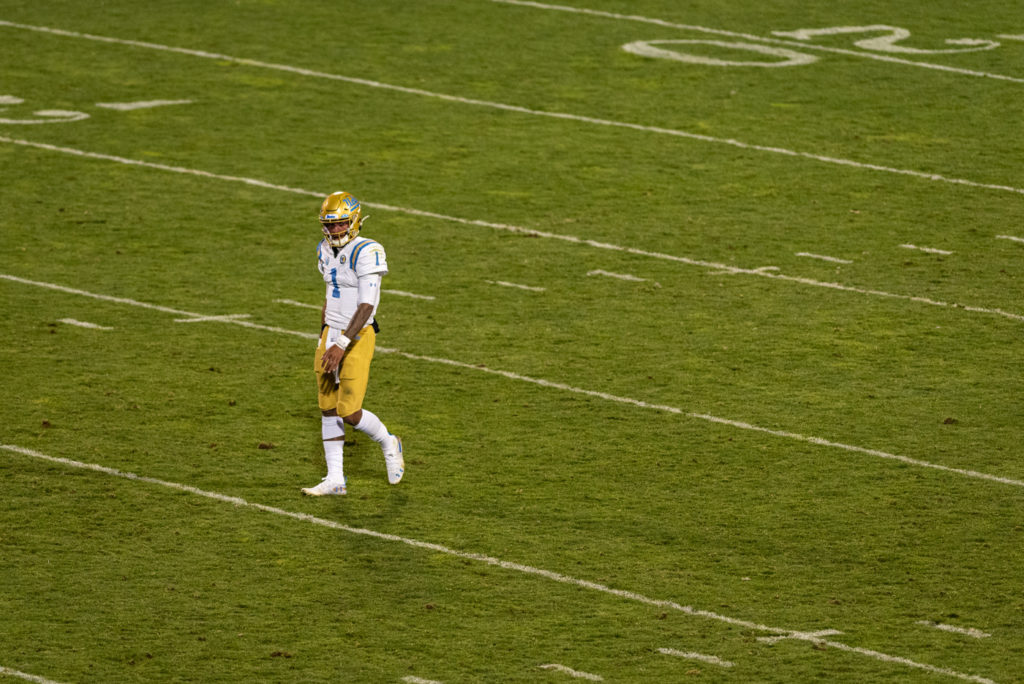 Thompson-Robinson hangs his head as he walks back to the line of scrimmage during the fourth quarter.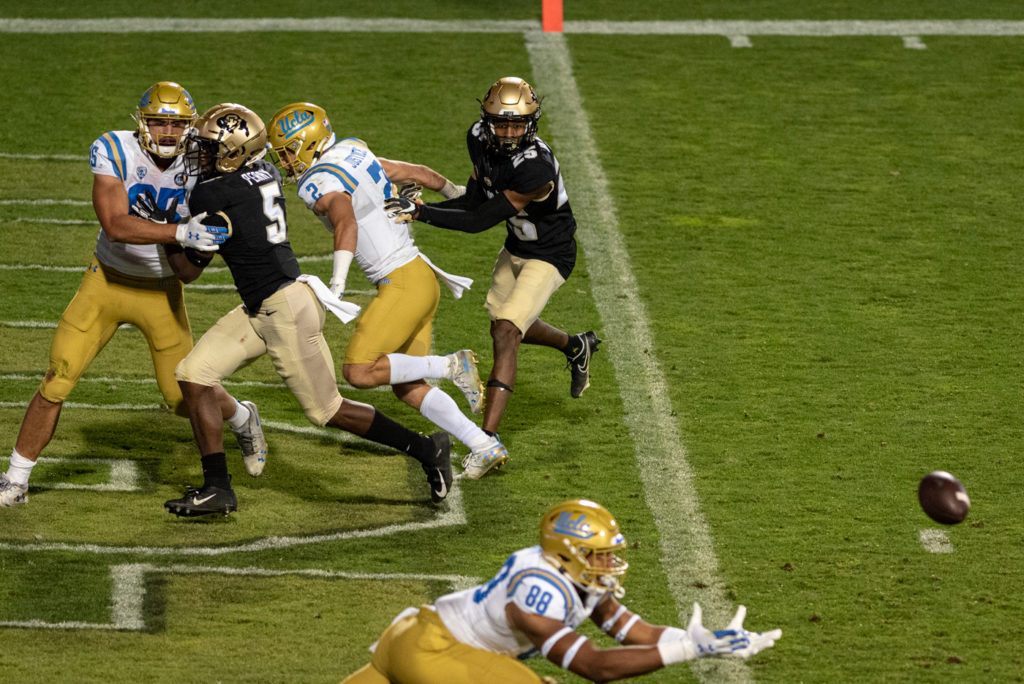 Colorado cornerback Mekhi Blackmon and redshirt sophomore tight end Greg Dulcich look on as sophomore tight end Mike Martinez catches a 9-yard pass from Thompson-Robinson to score the Bruins' final touchdown of the night.