The Hispanic or Latinx population is the largest ethnic/racial group in Los Angeles County, making up 49.1% of the population.
In fall 2021, UCLA admitted 15,028 students. Of the 6,586 enrolled, 22% of the student population identified as Hispanic. This was a 1% increase in enrolled Hispanic students from the previous year.
The influx of Latinx students comes at a time when UCLA is in the midst of becoming a Hispanic Serving Institution by 2025. In order for the university to become an HSI, at least 25% of its enrolled student population must identify as Latinx.
The Latinx Admit Weekend is an annual weekend program held by undergraduate student volunteers that provides resources such as student and alumni panels and mentorship programs to Latinx high school seniors and encourages them to submit their statement of intent to register to UCLA.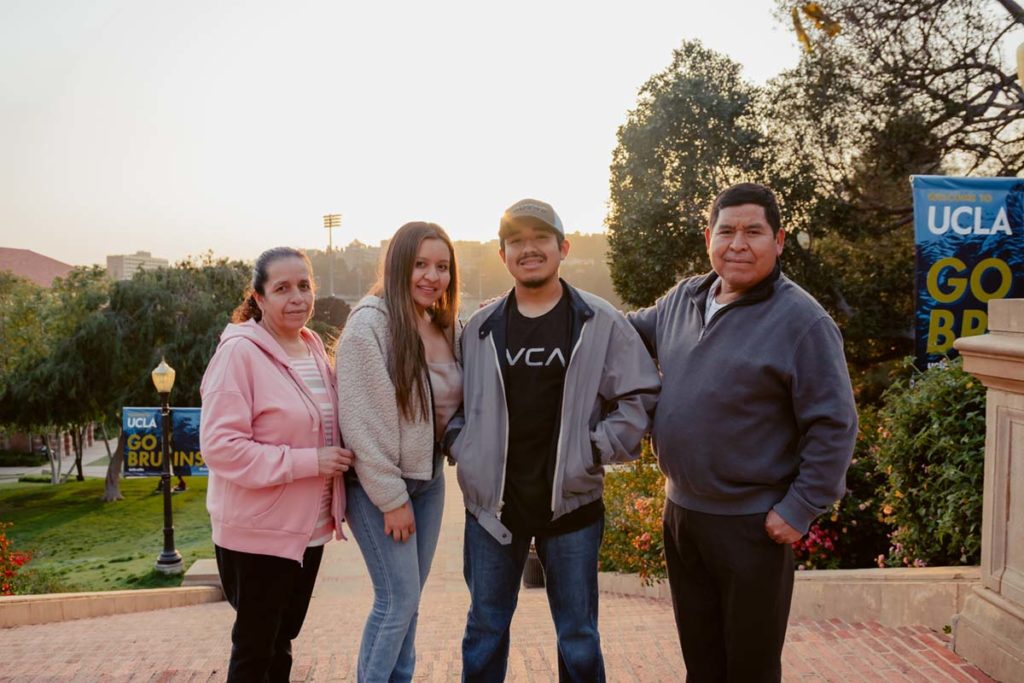 Juan Manuel Sierra, a recent graduate from Don Lugo High School in Chino, California, smiles as he poses with his parents and his sister Lesley Sierra, a rising fourth-year economics student at UCLA.
Juan Manuel Sierra said that of the 14 universities he applied to, he was accepted by 13, including Princeton, Cornell, Rice and UCLA.
After weighing all of his options, Sierra said he decided to attend UCLA because he felt the university could support a student with his background.
"What made me choose UCLA was … seeing how many Hispanic- and Latinx-based organizations there are at UCLA," Sierra said. "I saw myself coming to this school and being a part of those organizations and feeling happy."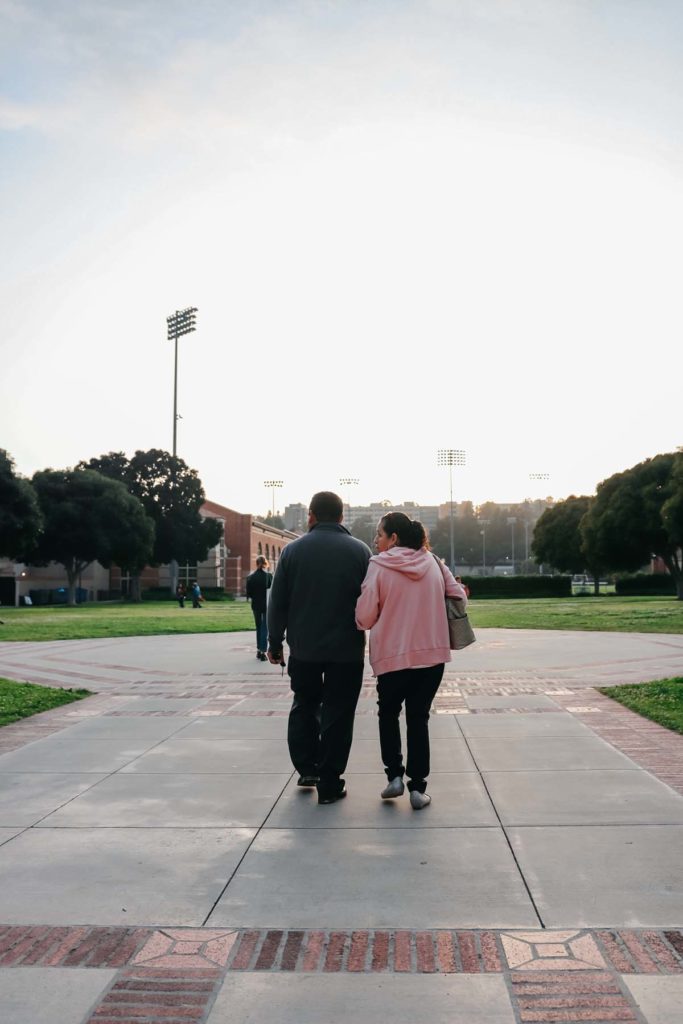 Sierra's parents hold onto one another as they tour UCLA's campus.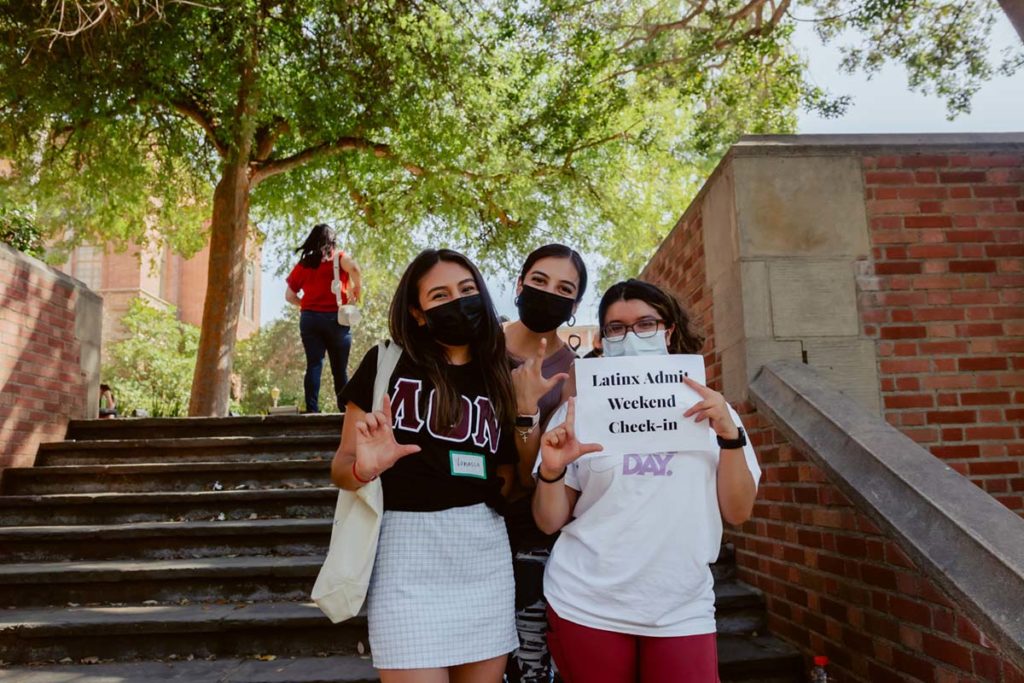 UCLA alumni Vanessa Rojas (left), Jamileth Gonzalez (center) and Joana Juarez (right) all hold up an L that represents their sorority, Lambda Theta Nu Sorority, as they usher students for Latinx Admit Weekend.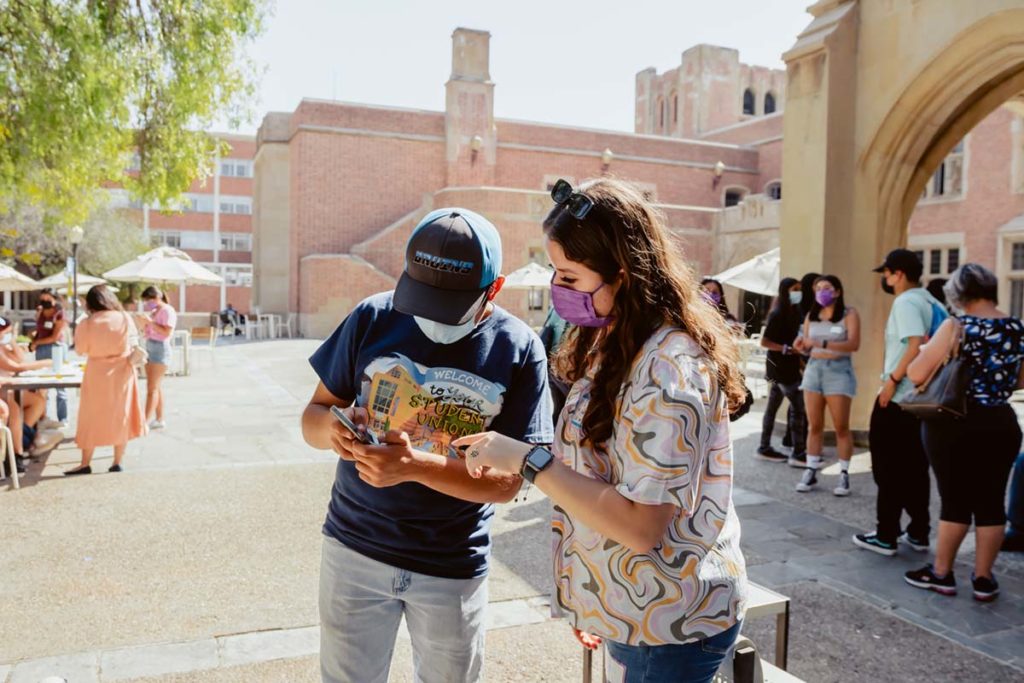 Cindy Zaragoza (right), a rising fourth-year sociology student and one of the volunteer coordinators for the Latinx Admit Weekend, checks in to the event with Sierra (left) outside of Kerckhoff Hall.
After two years of hosting the Latinx Admit Weekend online, the event took on a hybrid model this year and held the last day in person.
The in-person portion of the program this year consisted of student and alumni panels, a campus tour, an alumni dinner, a party where participants can socialize with one another, and a tabling event with more than 20 different organizations at UCLA.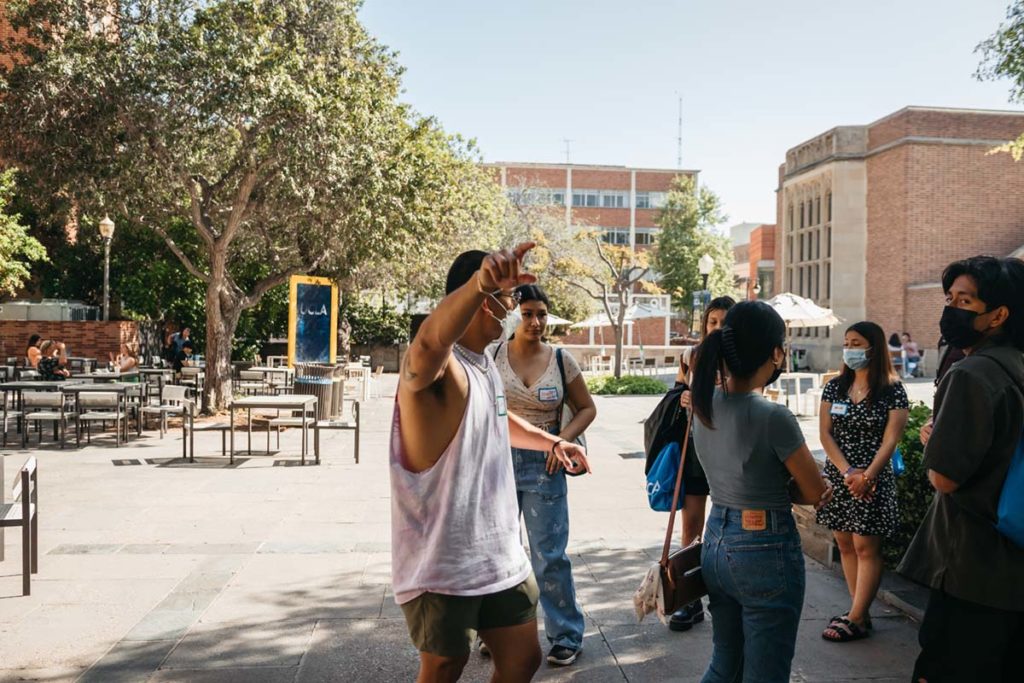 UCLA alumnus Lefter Ed Espinoza points as he leads a tour for Latinx Admit Weekend.
Espinoza said these tours are a way for students to learn about UCLA's history and what to expect when they come to UCLA in order to prepare them for their first quarter.
"I want people to know that hopefully, we get more people of color in these institutions in order to uplift our communities and make sure that everybody's on an equal footing," Espinoza said.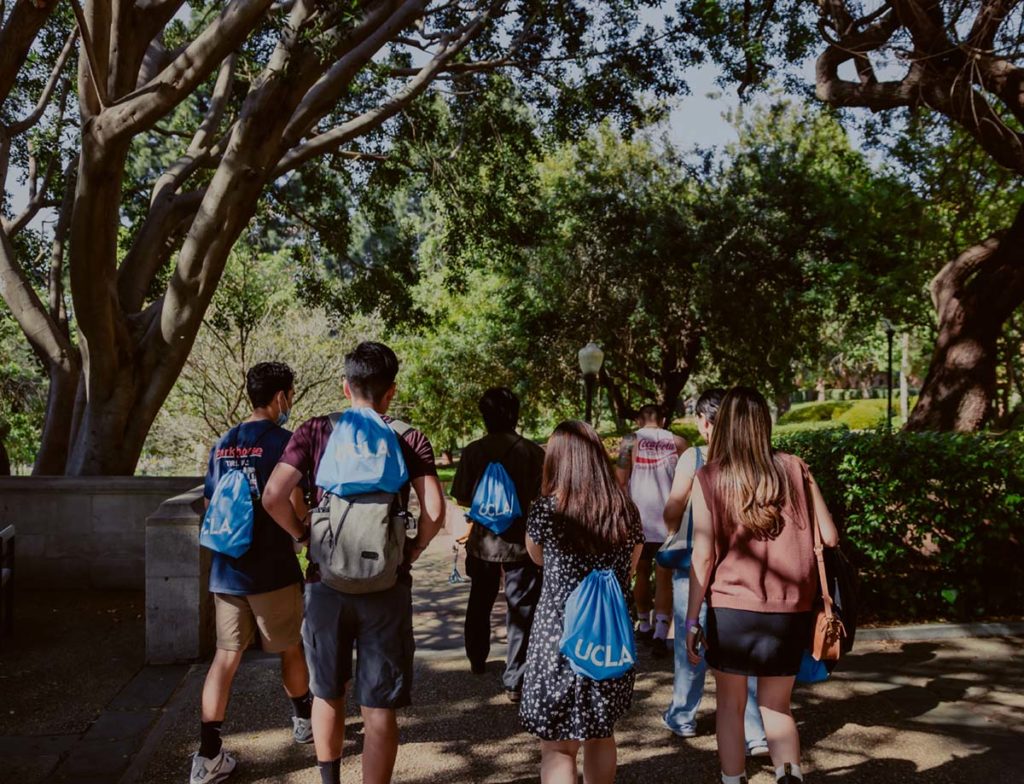 A group of admitted students attending Latinx Admit Weekend follows a tour guide around campus.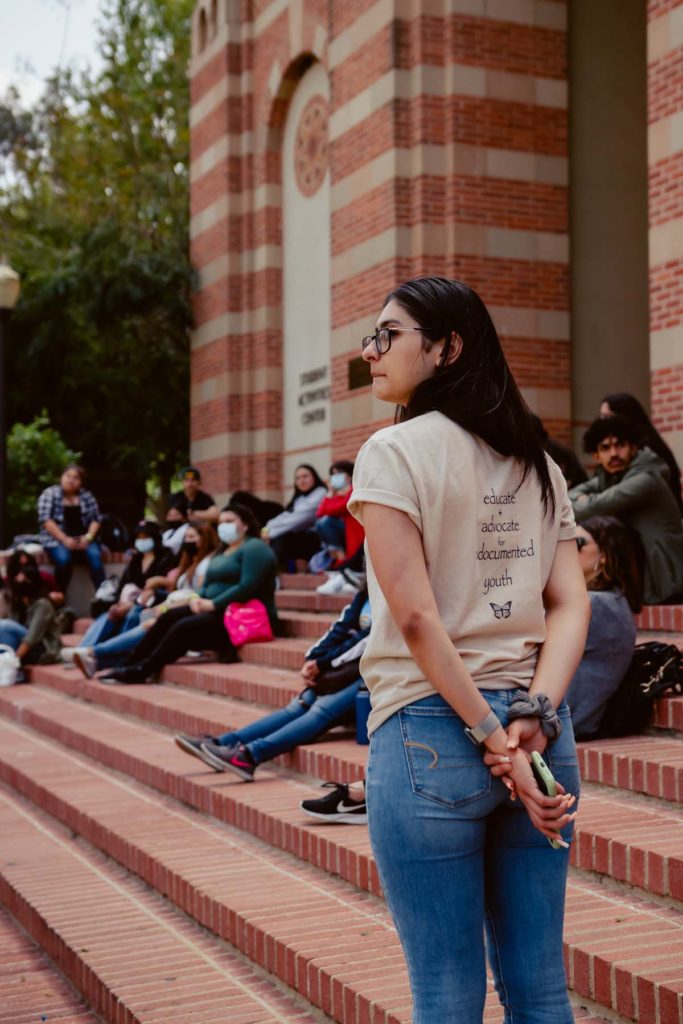 UCLA alumnus Alissa Rocha watches over students as they sit in front of the Student Activities Center.
Rocha is a part of Hermanas Unidas de UCLA, a Latinx organization that provides resources and leadership opportunities for Chicana/Latina college students and alumni. The organization also helps facilitate community service and networking events as well as academic and professional workshops for those students.
Rocha and Hermanas Unidas helped coordinate the campus tours along with the La Unidad Latina, Lambda Upsilon Lambda Fraternity.
She said her motivation for providing this tour was to give prospective students a diverse experience of UCLA and expose them to not only Hermanas Unidas at UCLA but to other organizations as well. Rocha said the tour aims to reinforce the idea that the students on the tour are capable of succeeding in higher education.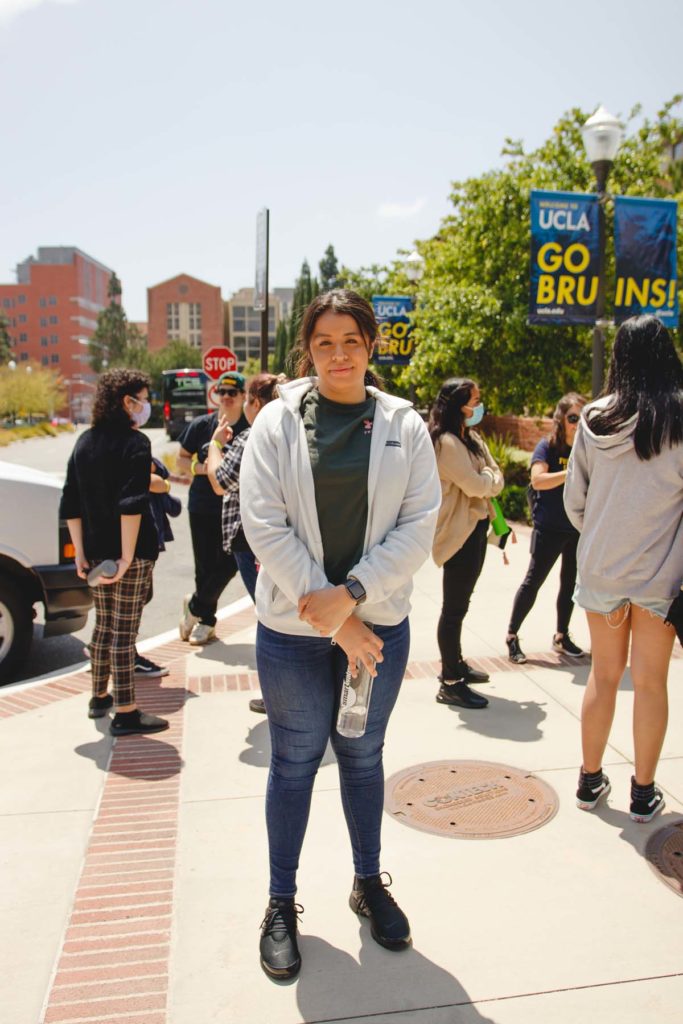 Alejandra Luna, a student at Fullerton College, poses for a photo.
Luna said she enjoys how many resources there are for Latinx students at UCLA.
"As Latinos, as first-generation graduates or transfers that want to pursue something in the future, we can find something in the future here," Luna said.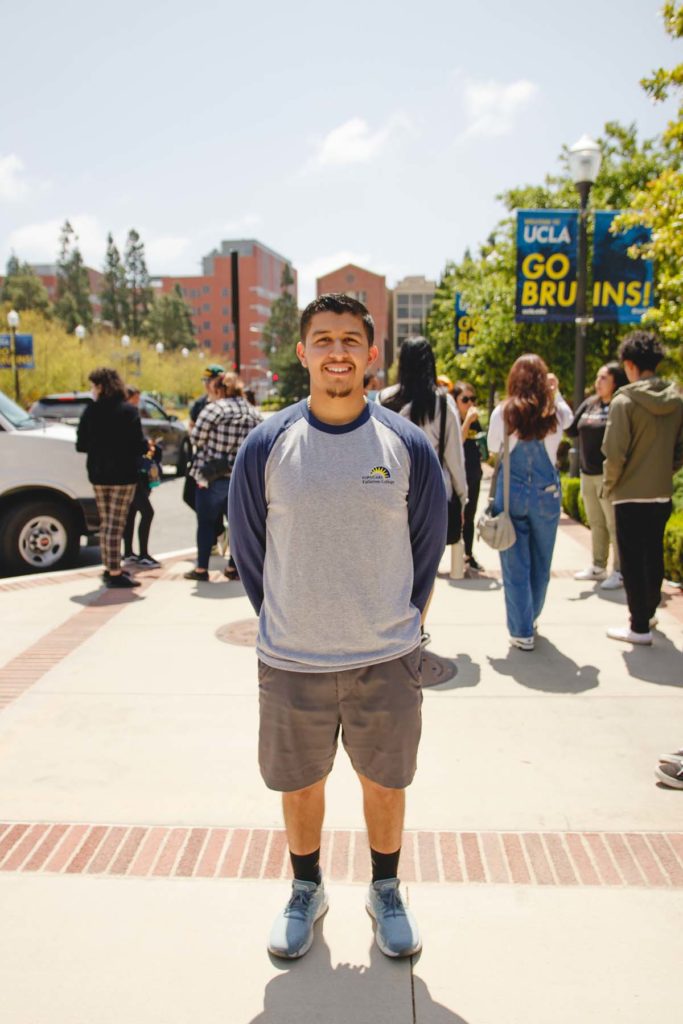 Fullerton College student Steve Valdez smiles and stands for a photo.
Valdez said he came into UCLA with a closed mind thinking he was not going to see a diverse campus, but he said that changed on his tour when he saw a Latinx fraternity chanting while playing Hispanic music along Bruin Walk.
"I really enjoyed the diversity. I thought it was very inclusive," Valdez said.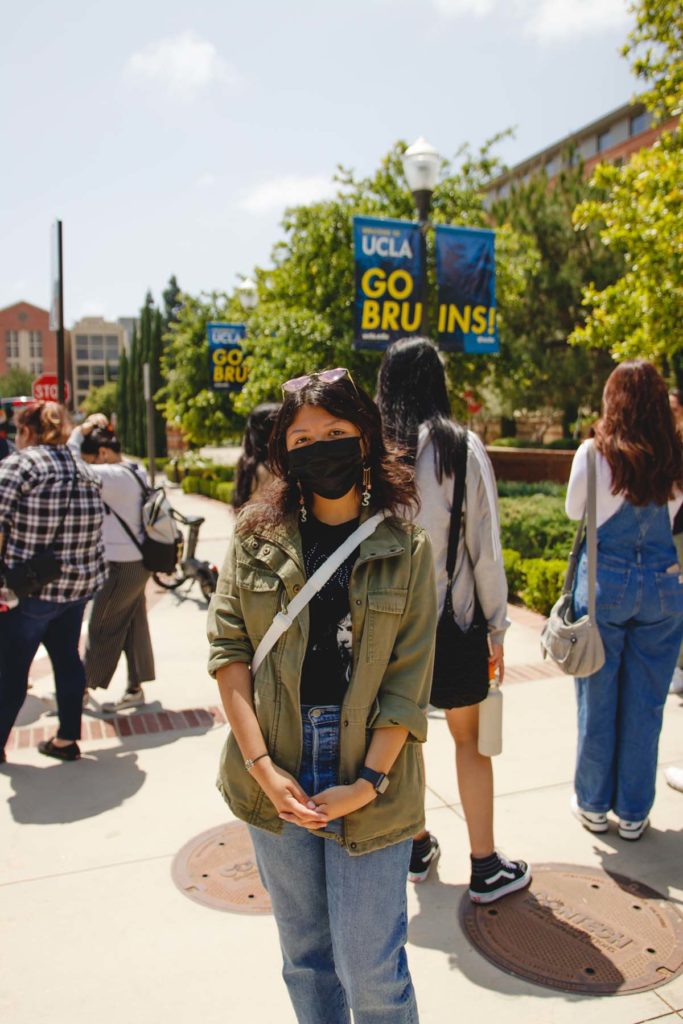 Nayeli Aguirre, another student at Fullerton College, interlocks her fingers as she poses for a photo.
Aguirre said she was surprised with how inclusive her visit to UCLA was and attributed the inclusivity and her level of comfort to being surrounded by other Latinx students.
"As people of color, we have to be strong and push through things, but honestly, sometimes it does get hard. You want to be in a place where you just feel comfortable," Aguirre said. "Sometimes we just don't want all that pushed onto us, and we just want to feel comfortable."