Monji Batmunkh dripped with sweat as he walked around UCLA's campus – but he wasn't just another student frantically sprinting to class. Batmunkh was cloaked in a hooded black trench coat and wearing a full face mask. He was the frontman.
"I thought it was just stupid college kids trying to start a trend, like when people used to dress up in clown costumes when 'It' was coming out," said Evan Sakuma, a fourth-year American literature and culture student who witnessed Batmunkh on campus.
During fall quarter, Batmunkh and his elusive squadron of hooded, red followers remained one of campus' greatest mysteries. While speculation of their intentions – and the game they advertised – spread slowly from Bruin to Bruin, many were still left wondering about the costumed figures. Who were they, and what did they want?
Now, as the 2021-2022 school year comes to a close, here – at long last – is the answer.
To set the record straight, Batmunkh is not a Bruin. He is the creator of the UCLA Date Game, which he promoted on campus using eye-catching costumes from the hit TV show "Squid Game".
The Date Game was a one-night event, Batmunkh said, where students logged on to his startup dating app Matter. Batmunkh lured Bruins into the game with promises of a monetary reward.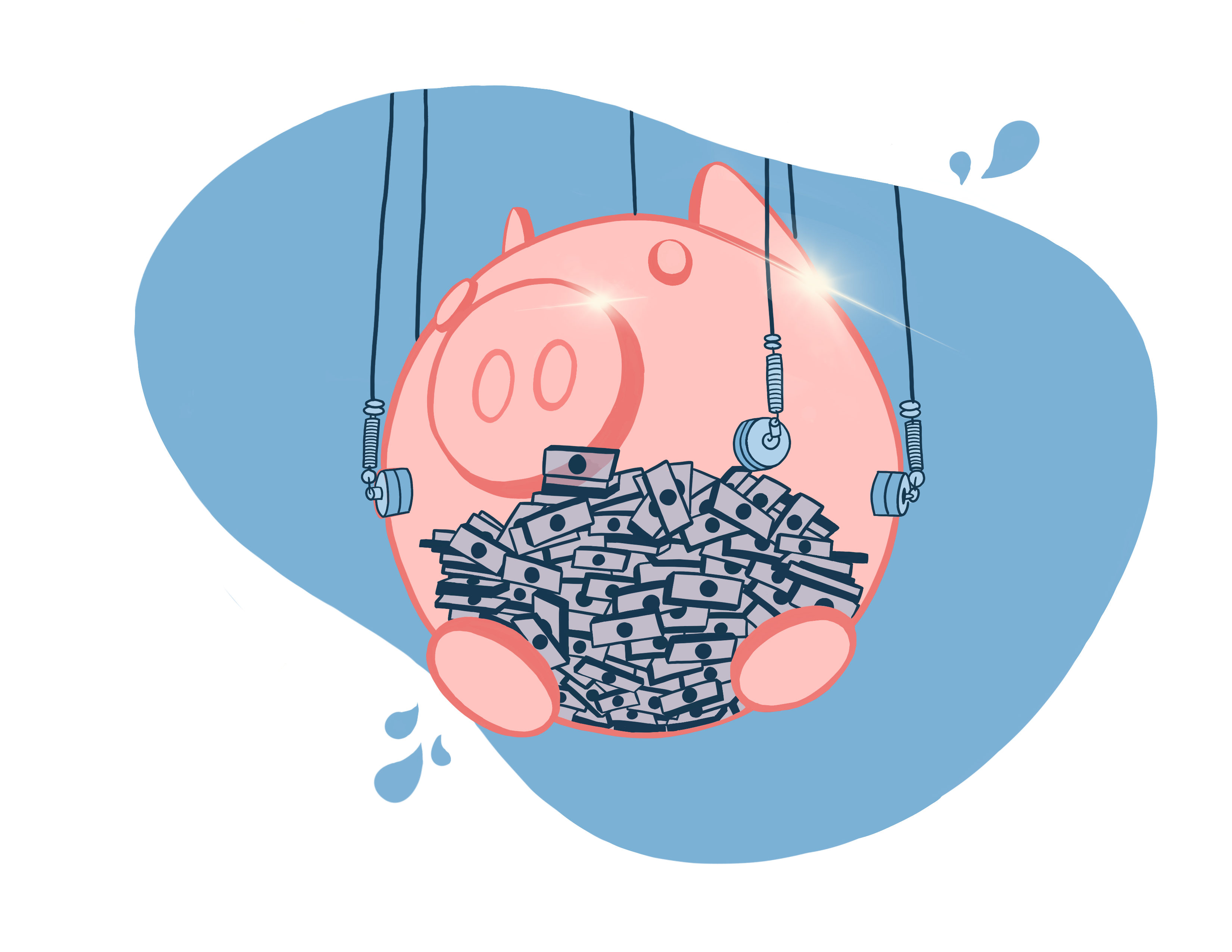 Each participant went on a series of audio-only blind dates, which lasted for a mere two minutes. At the end of each date, the contestants were shown the profile of the person with whom they had just conversed and given the option to match with them. When the Date Game ended, the people with the most matches won a cash prize.
Batmunkh started Matter with one goal: Fill a gap in the dating app world. The name Matter was no accident but rather chosen to distinguish the app from the one-dimensional experience of mindlessly swiping through carefully selected photo galleries à la Tinder and Bumble, Batmunkh said. The point, he explained, is real audio conversations matter.
"You are just summarized in three photos," Batmunkh said of other dating platforms. "People take three seconds to make a decision."
But Batmunkh's idea is not entirely unique. Last year, former TikTok product and operations lead Joshua Ogundu developed an audio-driven dating app called Heart to Heart. Batmunkh also faces competition from star players in the dating app world, such as Hinge, which recently launched audio formatted prompts and features.
In an effort to differentiate Matter from other dating apps, Batmunkh and his co-workers went to three Southern California universities – UCLA, USC and UC Irvine – and approached students at these schools in "Squid Game" costumes to entice them to play the Date Game.
To be clear, the Date Game specifically served to advertise Matter's "Happy Hour" feature, which uses audio-only speed dates to try to build connections between users. The "Squid Game" costumes were a marketing ploy to appeal to Generation Z users, Batmunkh admitted.
And it worked.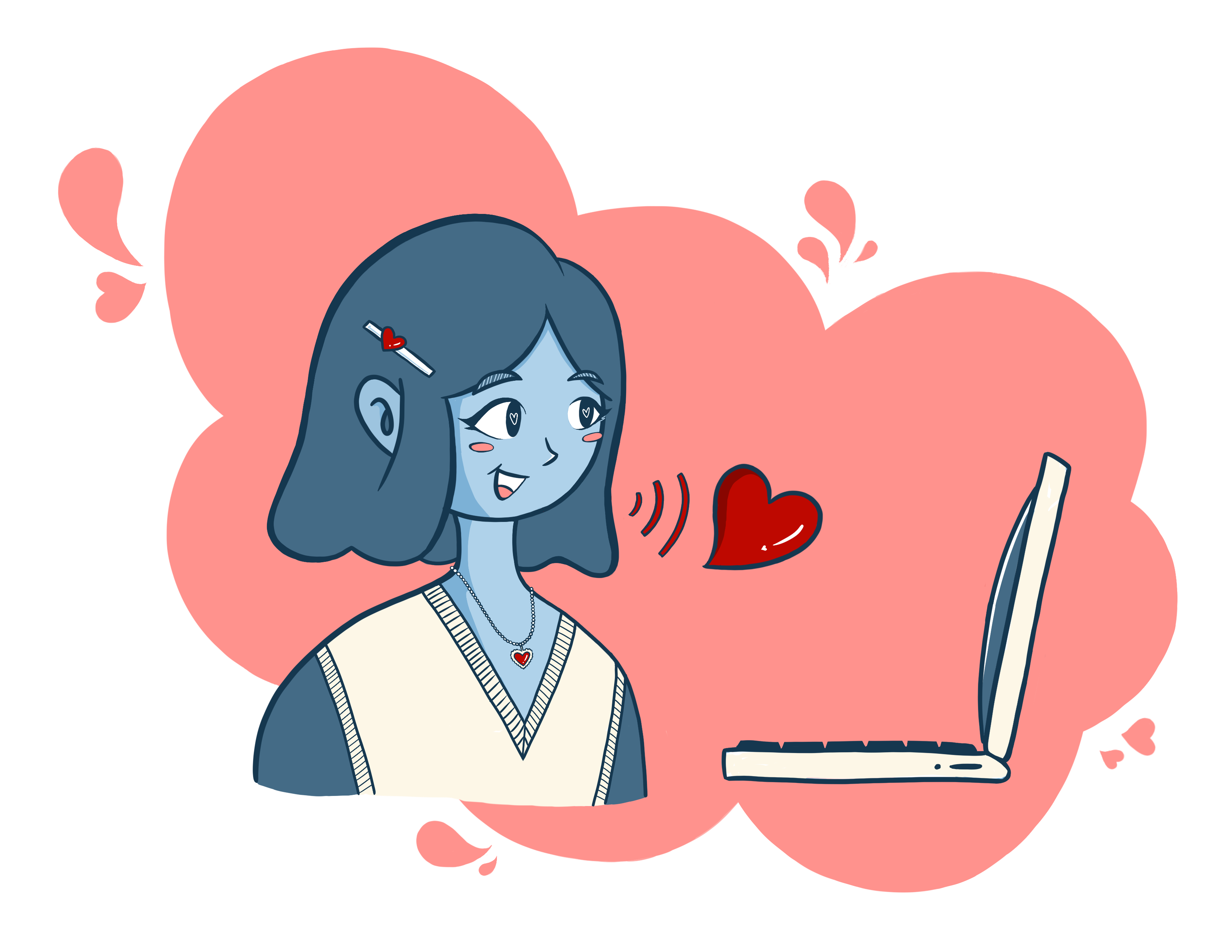 "At UCLA, the first day we handed out 2,000 cards, and 60% of (those) were converted into signups," Batmunkh said. "I noticed that when my teammate handed out the card, by the time (the student) took ten steps, they already scanned the QR code."
On Oct. 21, Sakuma found themself one of 2,000 hopeful contestants playing the Date Game. They impulsively signed up for the event 30 minutes before it started after learning about it from a friend.
"I'm used to just throwing myself into these situations, but to do it so last minute and still win was really, really exciting," they said.
That's right – Sakuma won the Date Game.
Under the name Player 1928, Sakuma accumulated 20 matches in one hour to propel themself to victory. At the end of the night, they shared the honor with four other participants.
Unexpected encounters peppered Sakuma's time on the Date Game. One contestant simply played the '80s classic "Never Gonna Give You Up" by Rick Astley for the first 30 seconds of their conversation. Another person role-played the entire time, treating Sakuma as a long-lost relative.
"They were like, 'Oh my god, Evan, is that you? Is that you? Is it finally you? … Oh my god, this is insane, incredible,'" Sakuma said, recounting the absurdity of the encounter.
For third-year psychology student Seb Dunbar, his Date Game victory was a result of ambition dashed with luck.
"I think I won because I wanted to win more than everybody else did, and I wasn't willing to cheat," he said. "Some divine power picked up my integrity and my drive to win this and handed it to me."
Dunbar said after using Matter, he preferred it over other dating apps. He found the audio-only format particularly helpful in overcoming initial predispositions and assumptions about others based on superficial qualities such as clothing or makeup. He said talking with people first allowed him to get a sense of his dates and how he might interact with them beyond surface-level judgments.
Ariana Gonzales, an administrative specialist and research project manager at the UCLA Marriage and Close Relationships Lab, agreed that Matter's audio-driven approach may make it more authentic than other online dating apps. Research at her lab has revealed that dating app users' top concern is catfishing, and Gonzales believes Matter can help mitigate such worries.
"Many people are concerned about users misrepresenting themselves, and it can be a lot harder to be dishonest when … you're verbally speaking with somebody," Gonzales said.
From his experience in the Date Game, Dunbar believes Matter's audio-only approach allows for more natural and personal communication.
"The audio-only format gave me the best read of how I would really interact with a person if I were to actually go out with them," he said.
However, Gonzales said cues gathered from spending time with a date in person are still critical in finding a partner. Nonverbal communication such as mirroring, in which one person mimics the other person's body position, often gets lost in the world of curated photo galleries and short audio clips, she added.
Along with such communication shortcomings, Date Game winners recognized other issues with the app. Sakuma, who identifies as queer, noted Matter's heteronormative environment. Throughout the game, they only talked to one or two other people who also identified as queer, they said.
"I talked to all these amazing people, and most of them ended up being female," Sakuma said. "Personally, as someone who identifies as queer, I didn't necessarily link up with them romantically."
Sakuma and Dunbar agreed that, while their experience on the Date Game was fun, they still prefer in-person interactions to Matter's audio format or other dating apps such as Tinder.
"Maybe I'm an old head," Dunbar said. "I like to go out and talk to people face to face. I don't think it's ludicrous that people use dating apps. I think it's ludicrous that our culture has gotten to a point where, for many people our age, this is their primary means of meeting new people."
Dunbar raises a key question surrounding the nature of dating apps: Are the connections facilitated online as genuine and long-lasting as those formed in real life?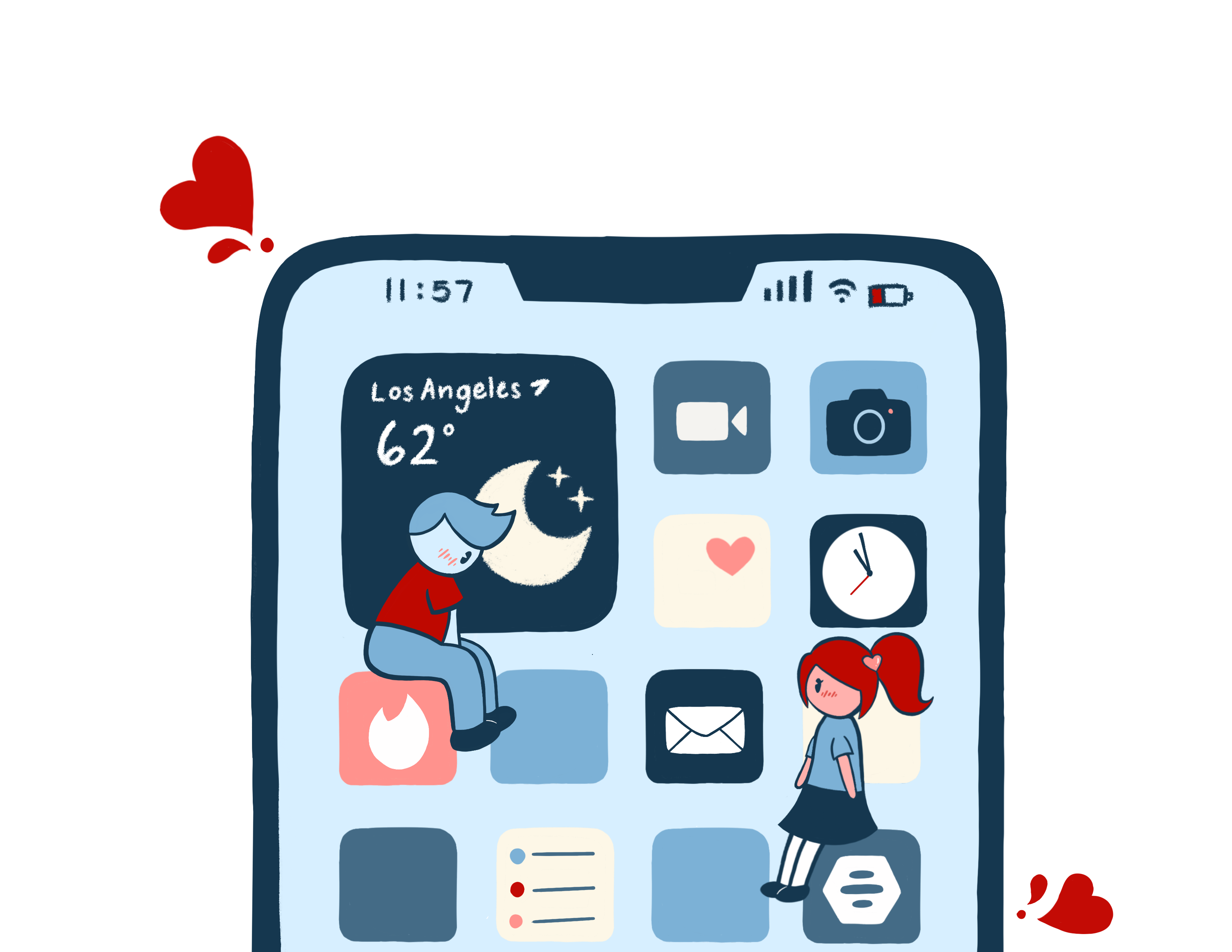 "Apps like Tinder are a lot like video games in that slot-machine feel, flipping through, 'What is this next person going to be?'" Gonzales said. "It really game-ifies dating."
Gonzales said these apps create surreal scenarios where users continually swipe to try and find the perfect person. She likened dating apps to games, in which users try to collect matches in an effort to hit the romantic jackpot. This phenomenon is even more prevalent when looking at the Date Game, which was specifically advertised as a thrilling contest.
But while Dunbar said he prefers in-person interaction, he does not necessarily believe that dating apps treat love much differently than how it appears in real life – especially on college campuses.
"There's a lot about the college dating process and meeting new people and interacting in new environments that really is, at the end of the day, a game," he said. "Games are an important factor in the matchmaking process."
Batmunkh admitted he worried marketing his app using a violent show such as "Squid Game" could potentially create a correlation between love and an intense TV program about murder.
"It was a very slippery slope. We didn't want to draw that association, but at the same time, it was a way to grab people's attention," Batmunkh said, adding that he and his colleagues decided to mitigate the affiliation by donating half of the cash prize at the UCLA and USC events to each school's branch of Relay for Life.
For both Sakuma and Dunbar, who transferred to UCLA in the throes of the COVID-19 pandemic, the Date Game gave them a way to connect with other Bruins during their first quarter on campus. While both students went into the game with few expectations, they each walked away with strong bonds. One contestant Sakuma encountered was a fellow member of the Association of Chinese Americans, giving them a starting point for conversation in later ACA meetings, and Dunbar found himself setting up a date with one of his matches before the Date Game even ended.
As winners of the Date Game, Sakuma and Dunbar were also thrilled with their newfound fortunes. Each of them came home with a $400 reward – far short of the $5000 available in winnings advertised before the event but money nonetheless. While Sakuma spent their prize on a victory meal buying their housemates Din Tai Fung, Dunbar spent the entire amount on a Century Bob punching bag, which is currently displayed in the living room of his apartment.
Although neither student found lasting love through the Date Game, both walked away feeling fulfilled and a few hundred dollars richer.
"It was just one of those fun UCLA stories I'll be able to tell my kids one day," Sakuma said.