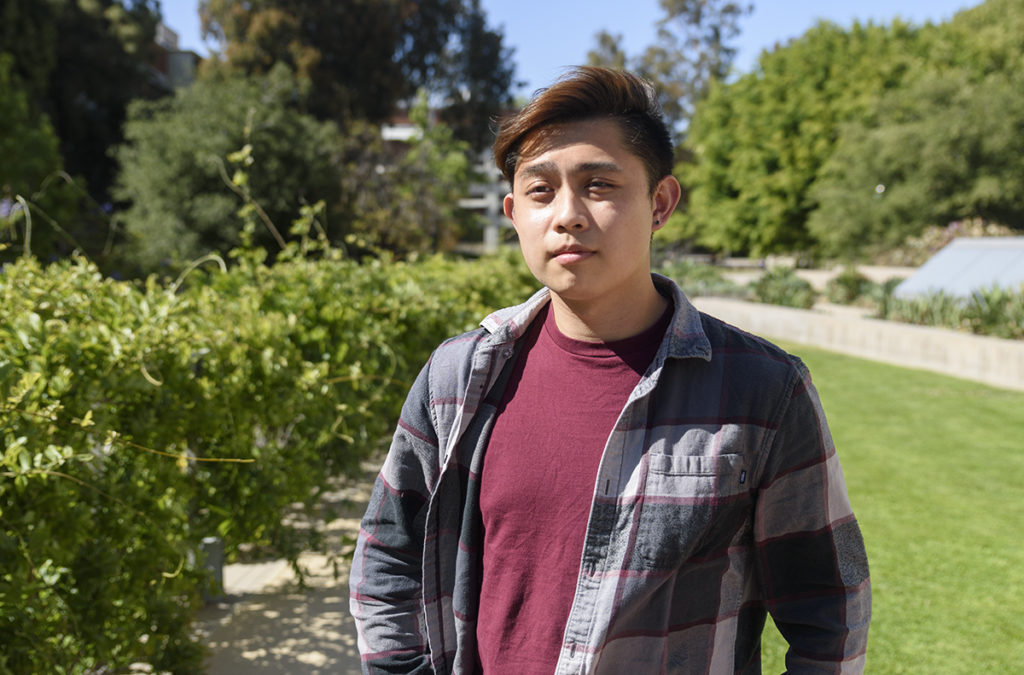 Second-year biochemistry student Morgan Gee said he grew up in Orange County and was surrounded by a predominantly Hispanic and Asian population. However, due to his area's demographics, he mainly hung out with Korean American individuals and did not have much exposure to Taiwanese people and culture, Gee said.
"It was kind of a weird balance between not exactly having a deep interest in furthering the AAPI community or noticing microaggressions as much," he said.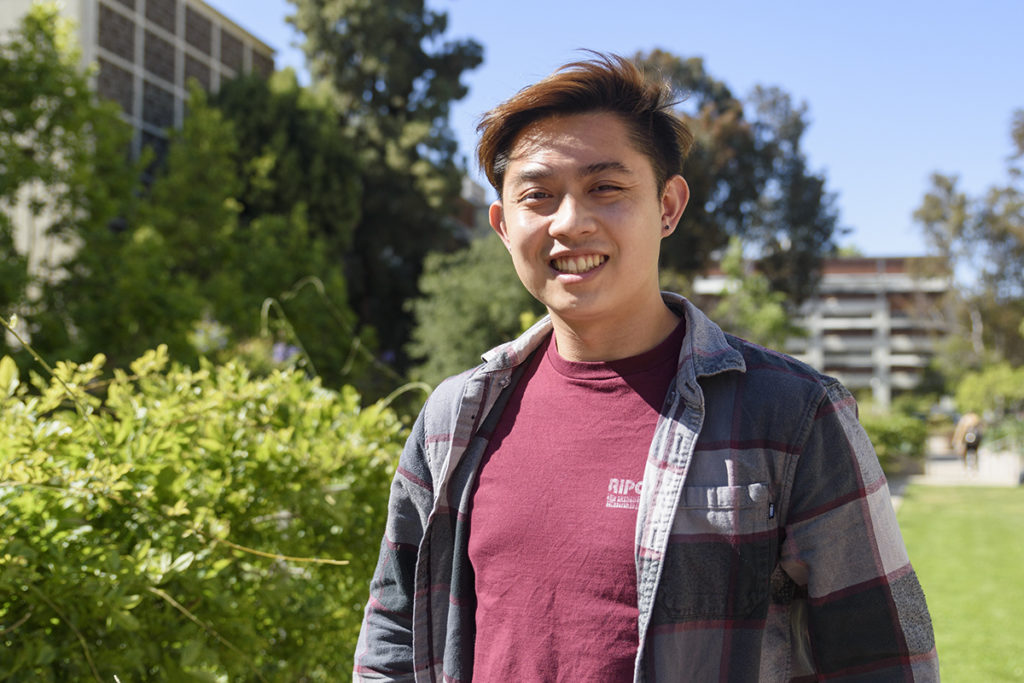 Gee said he joined UCLA's Taiwanese American Student Association to meet more Taiwanese students and connect more with his roots.
"I became a lot more comfortable being Taiwanese and talking about Taiwanese related topics," Gee said. "It made me learn a lot more about Taiwan, the culture, and it made me a lot more appreciative of my background and roots."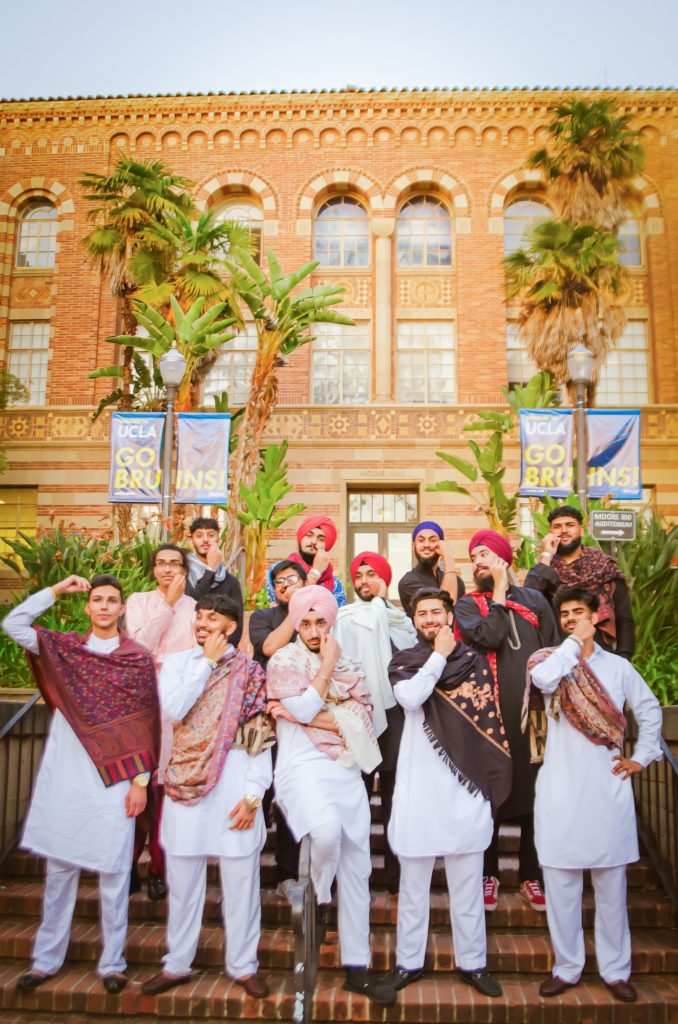 Sohan Singh, a third-year public affairs student, is a captain for Bruin Bhangra, UCLA's traditional Punjabi dance team.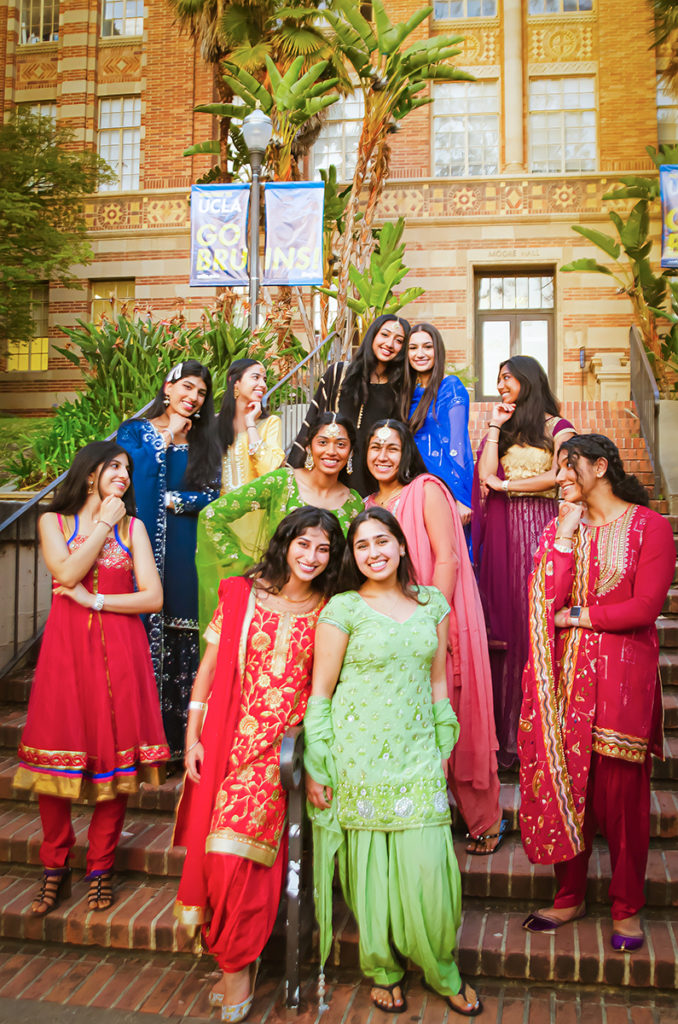 For Singh and his fellow dancers, Bruin Bhangra is a place to connect with other Sikh and Punjabi Bruins and find confidence in claiming their heritage.
"Growing up on the East Coast, I didn't have a lot of Sikh friends," Singh said. "But here, through UCLA Sikh Student Association, Jakara, BPSHI, there are a lot of ways for Punjabi people to really find their interest – whether it be through advocacy, health, or any side of religious studies – to really hone in on their strengths and really make sure to not lose perspective of where we're from."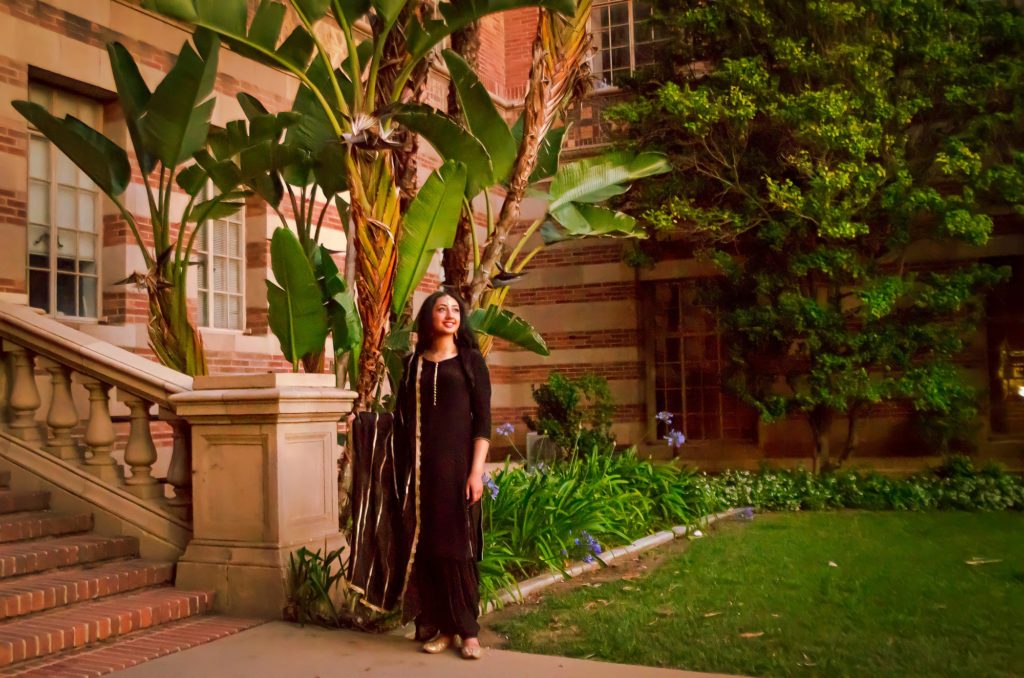 Before Jasnoor Sandhu came to UCLA and joined Bruin Bhangra she practiced giddha, another Punjabi dance form. As a first-year ecology, behavior and evolution student, Sandhu said joining the dance team has provided social opportunities and stress relief from school.
"Obviously, I love all of the culture. I love the food, I love dressing up," Sandhu said. "But what I like the most about being Punjabi is, I think, the aspect of family and how everyone always treats you like family, even if you don't know each other."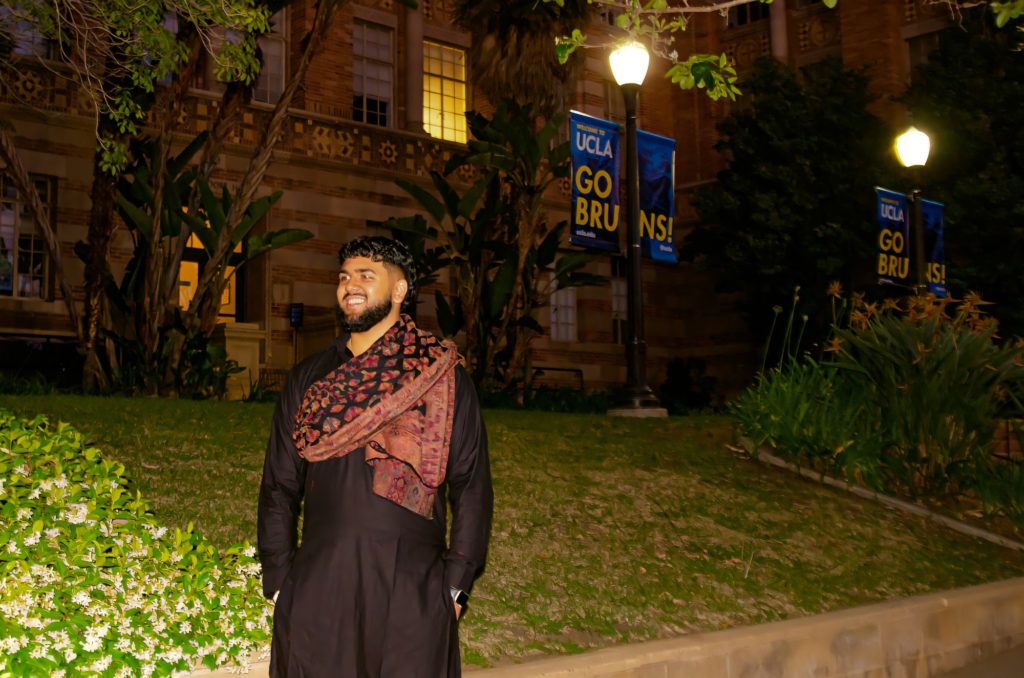 Bruin Bhangra manager Dilraj Singh agrees with Sandhu.
"One thing that truly sticks out to me is our culture, our values. We value family pretty highly," said Singh, a first-year psychobiology student. "Our culture is just amazing. (It's) a lot of fun, a lot of colorful days, events, amazingly decorated."
Singh added that although he wasn't comfortable going to each bhangra practice at first, he advises other students to avail every opportunity to get to know people at UCLA.
"I hope I inspire more people to get confident in themselves," Singh said. "Growing up the way I was, I was super antisocial. I just want to inspire more people to get out there and just have fun."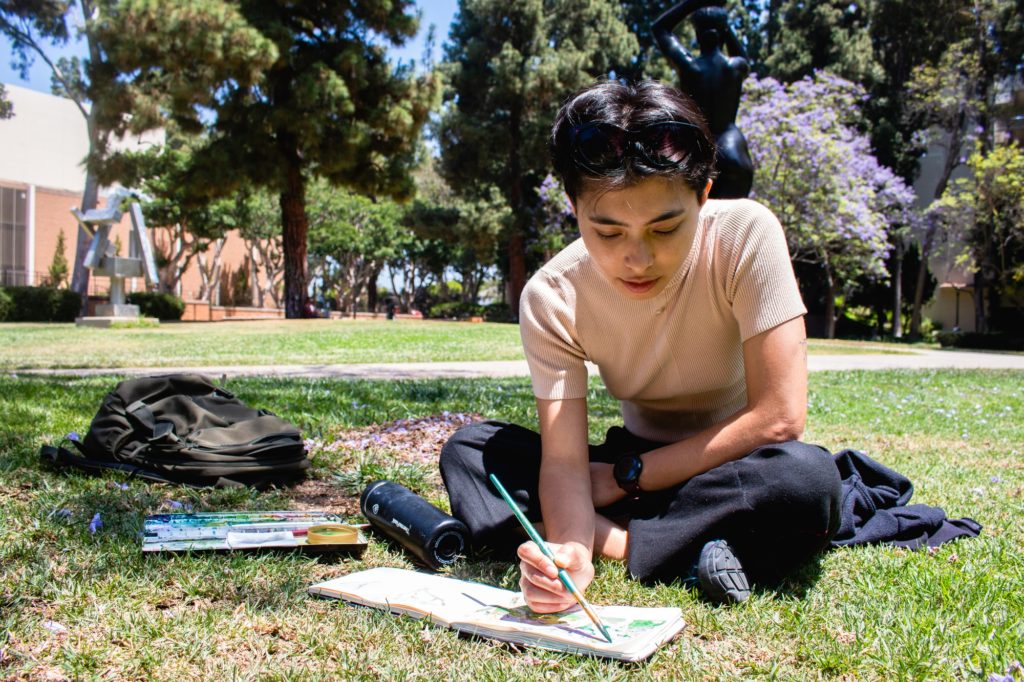 Urna Bajracharya, a third-year design media arts student, sits in the sculpture garden, painting the blooming jacaranda trees with watercolor.
Bajracharya said she is able to connect her art to her Nepalese background with symbolism in her drawings that are reminiscent of Nepal and home.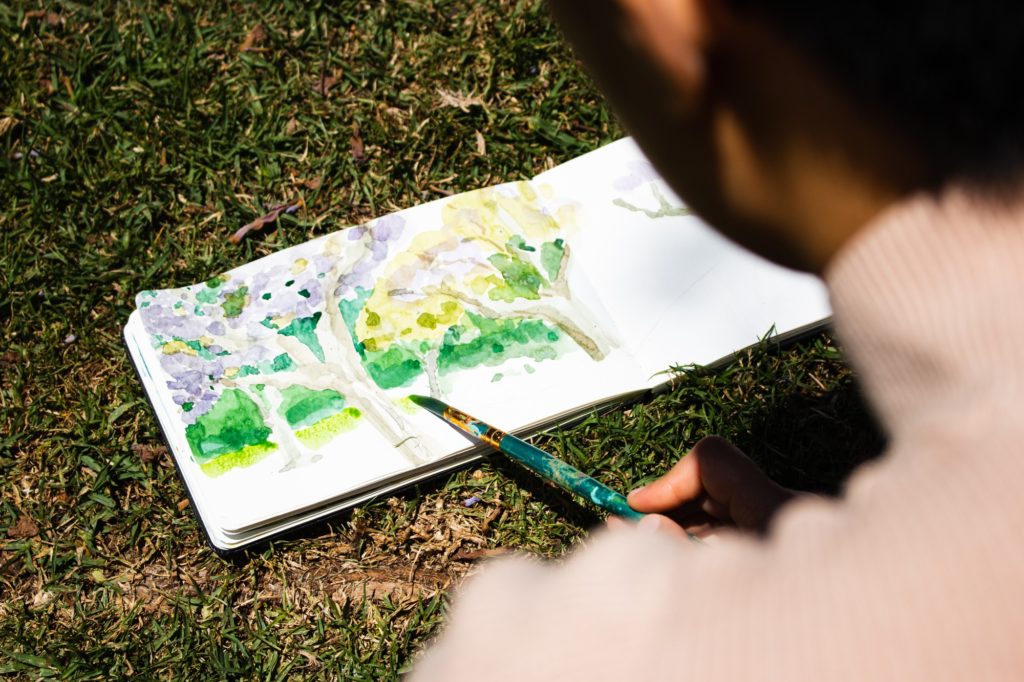 Bajracharya said it was a challenge growing up as an immigrant and seeing the socioeconomic difference between her and her peers. She constantly tried to fit in during middle school, she added.
"I feel like I was pretty outgoing and did a lot of activities," Bajracharya said. "But it was always hard to find relatability because I didn't have the same background as most of my peers."
Having a different upbringing makes it difficult for friendships to stick, she added. Bajracharya said the experience, however, has shaped her into a more welcoming person and helped her become more understanding of the differences between individuals.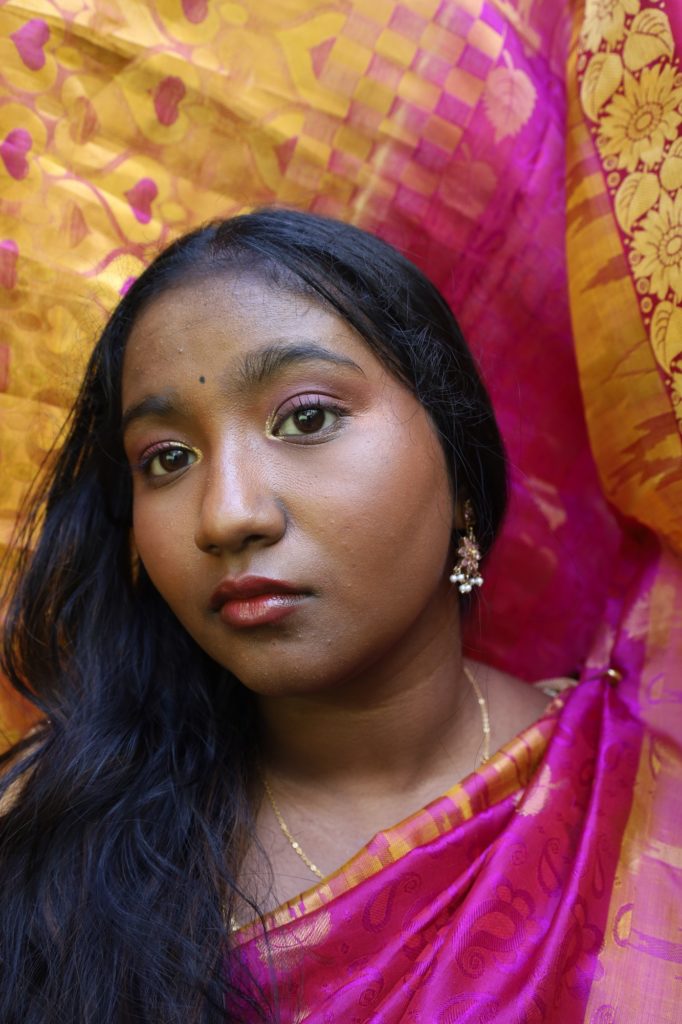 First-year biology student Harshitha Pandian, pictured posing in a sari, said that while growing up in the Bay Area meant she was exposed to numerous Indian traditions, there were still significant cultural clashes.
"Being here in America, there's different values of different cultures, they don't really do festivals here. Doing Diwali here is different than back in India for sure," Pandian said. "But I'm happy that I was still able to have that growing up and have a sense of Indian American community."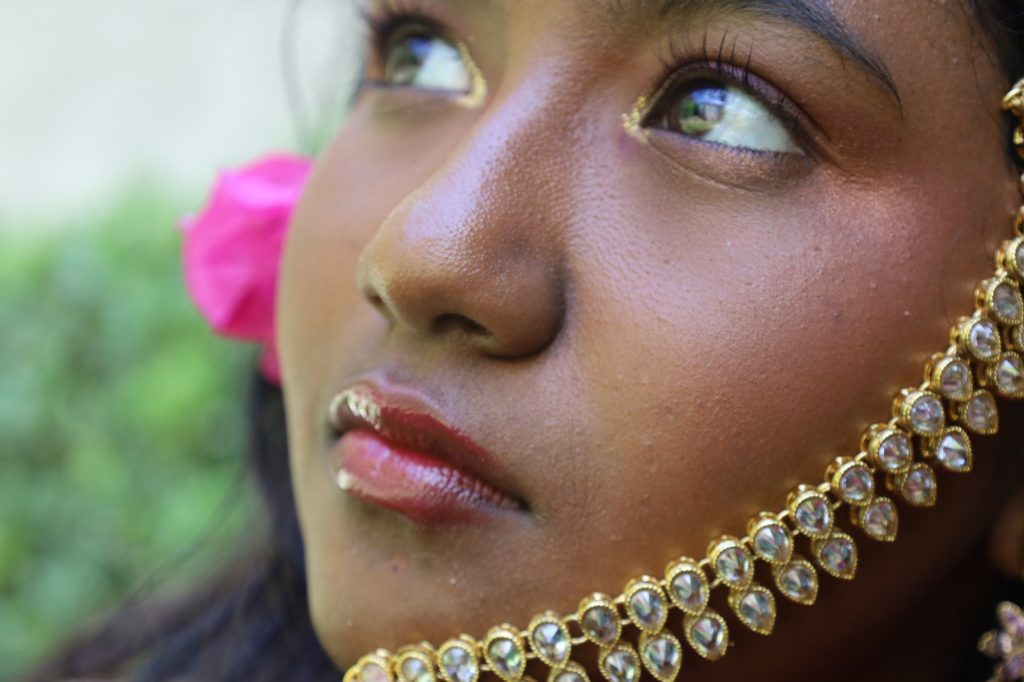 Pandian, pictured with traditional Indian jewelry, said she has also faced many struggles as an Indian American.
"I think colorism is one thing, or just being darker, being South Indian. I used to do bharatanatyam, which is an Indian classical dance form," she said. "During my arangetram, one of the things I regret is my makeup artist literally made me seven shades lighter than what I was because that was what conventional dancers look like. That's what conventional beauty is."
Pandian added that this wasn't the first time she had to deal with colorist ideals. When she was younger, other children would make comments about her skin tone. Over time, Pandian has learned to love her skin as it is.
"I remember not wearing brighter colors and thinking, 'Oh it doesn't suit my skin tone,' but I've grown to love and to explore a lot more with my personality and with everything that I'm wearing," Pandian added. "There's nothing I can do to change myself and I love how I look."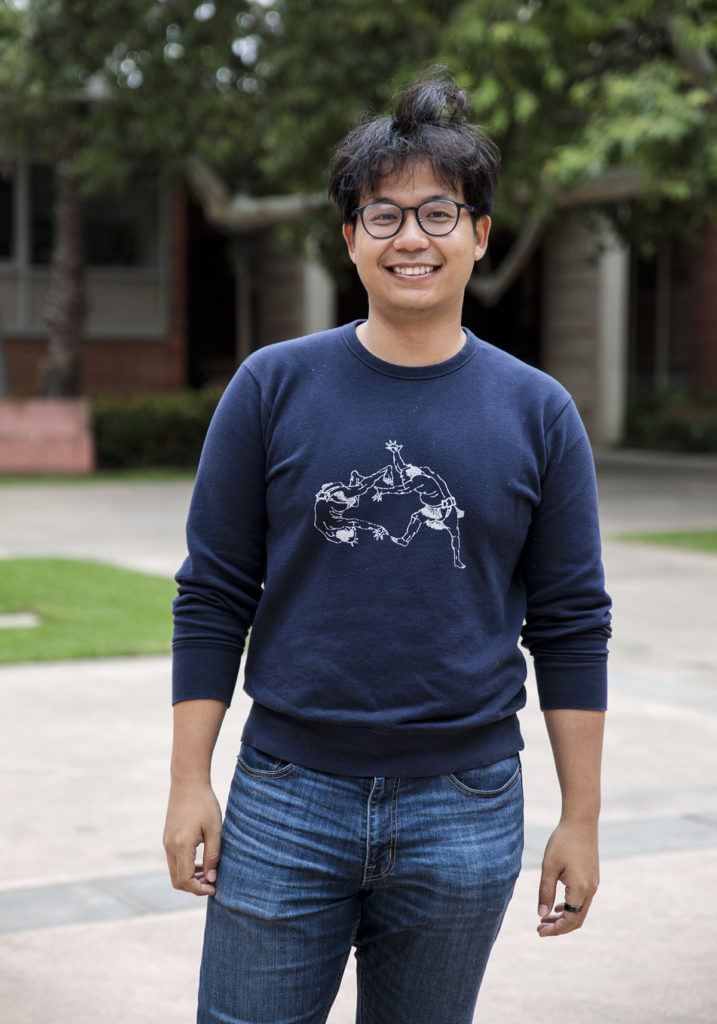 Ethan Myint is a fourth-year philosophy student who identifies as Burmese American.
After leaving Burma as a refugee, Myint said that he felt neither fully American nor fully Burmese.
"There's a middle ground in between where this term exists, like a Burmese American," Myint said. "That's where I am right now."
Myint said that though he prefers to identify as a Burmese American, there are a lot of benefits of using the term "Asian American Pacific Islander" as it is something that communities can rally behind.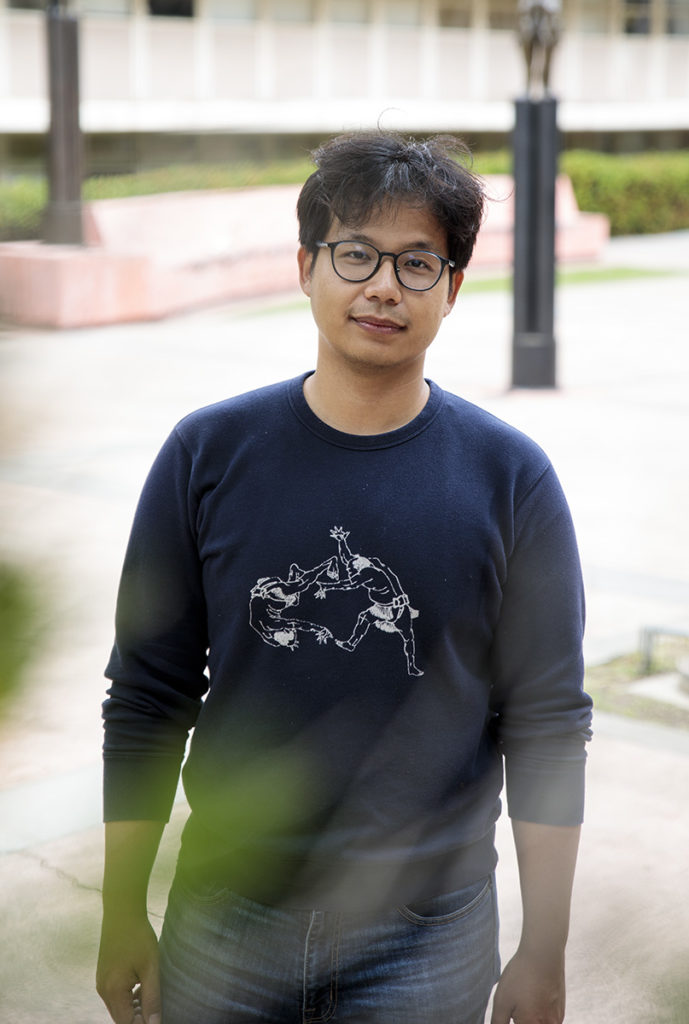 Myint said that he grew up in a predominantly white area and that there was not a large Asian community.
As a child, Myint said he remembers asking his mother to pack him sandwiches, as the Burmese food he initially brought to school was so different from the food his peers were eating.
Many Asian American individuals in his community came to resent their identity, Myint added.
"They almost hate their Asian identity, or they despise it," Myint said. "It comes in the form of them enforcing racial stereotypes."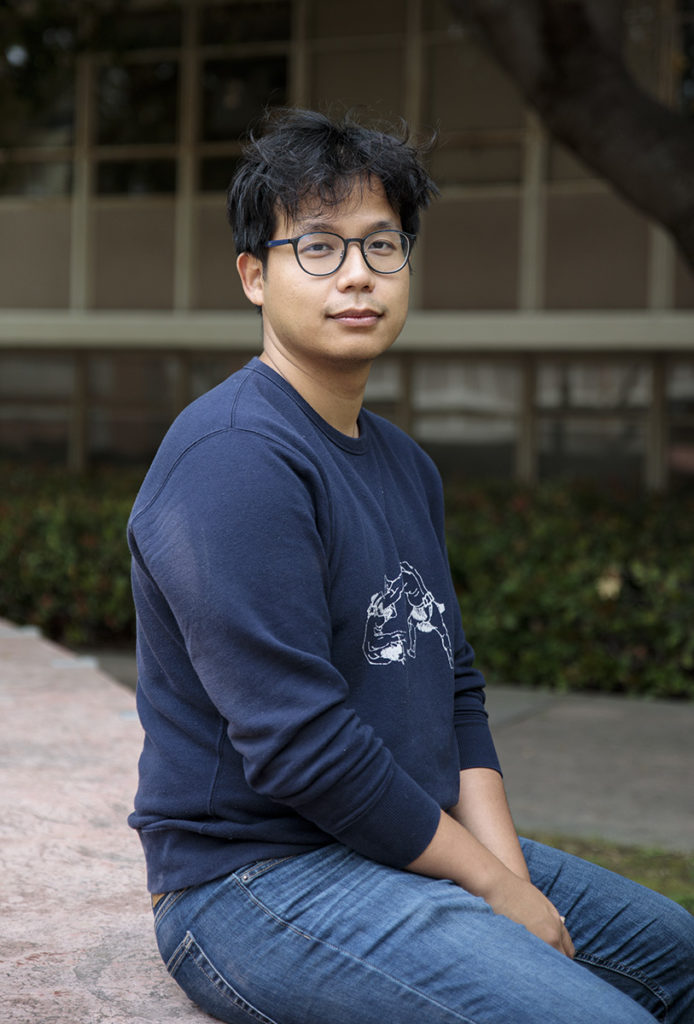 Coming to UCLA was an eye-opening experience as the thriving Asian American community helped him learn a lot, Myint said.
"There's still a lot of work to be done," Myint said. "But on campus at UCLA, I think the Asian … American community here is doing great work uplifting people."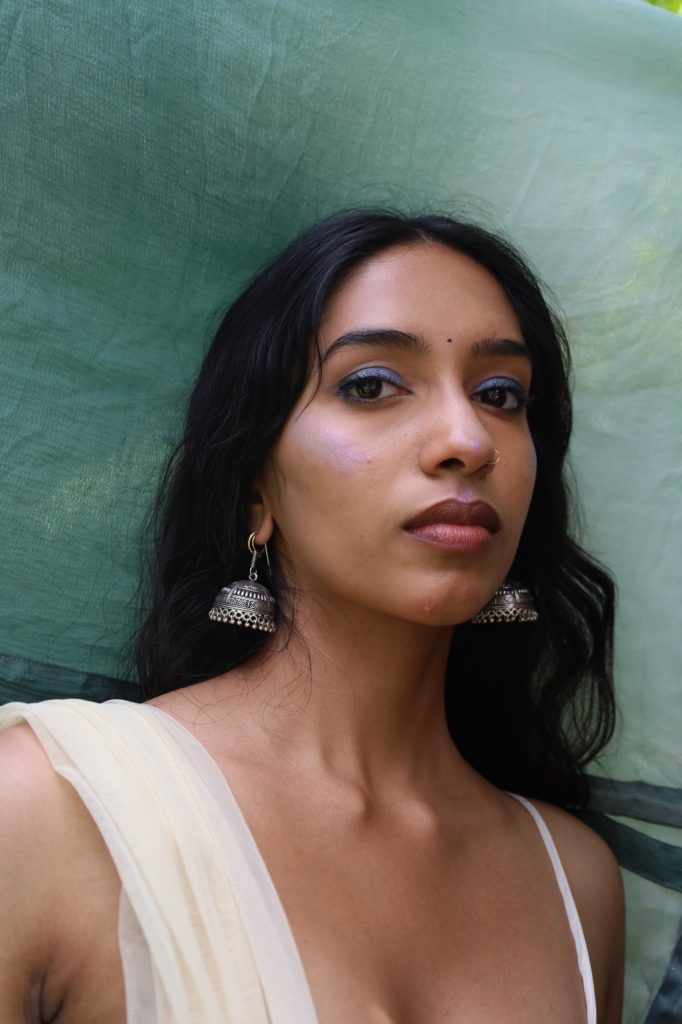 First-year psychobiology student Mahima Manoj, seen wearing traditional Indian jhumka earrings, reflected on her upbringing and identity as Asian American.
"I've been lucky so far because I've been from a mostly inclusive community," Manoj said. "But I know definitely growing up, I would play outside a lot and my skin was really, really tan and my parents … would be like, 'What are you doing? You should cover up so your skin doesn't get this tan.'"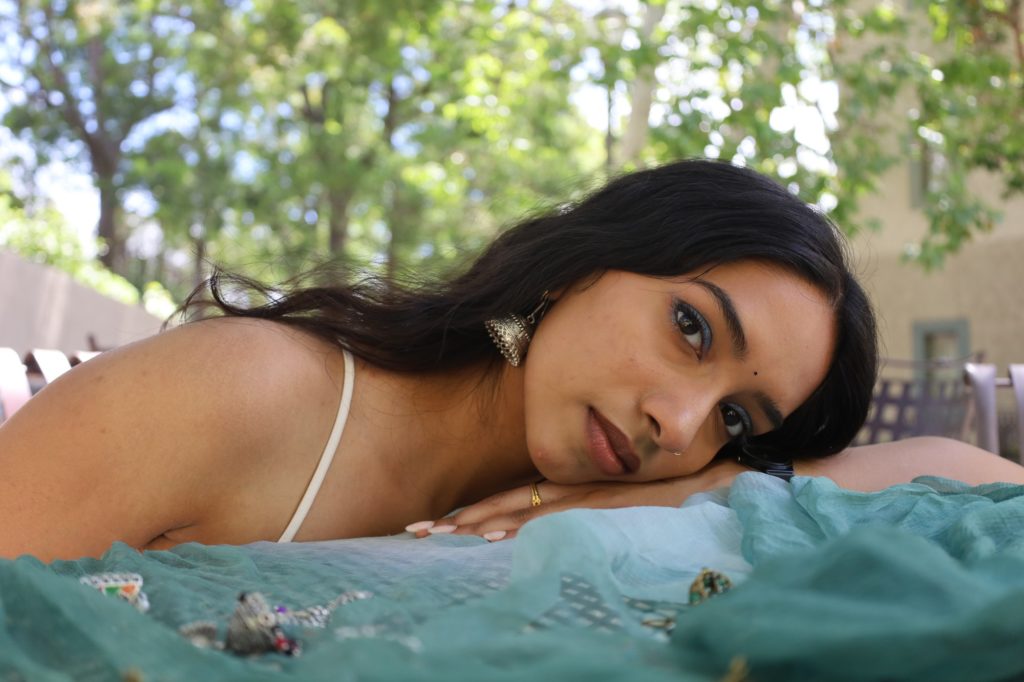 Manoj said she believes that while she came from a diverse background, there has always been a clash between her Indian and American heritages.
"Whenever I go to Indian functions, I don't feel Indian enough," she said. "Maybe it's because I grew up here … the American values are also a part of me. And I know here, the first thing people notice about me is always going to be my ethnicity.
Manoj said that as she grew up, she realized that she did not have to abide by the values set for her.
"It's been my own journey of figuring out what's important to me," Manoj said. "It's my own journey of figuring out that the color of my skin doesn't define me. It's not who I am."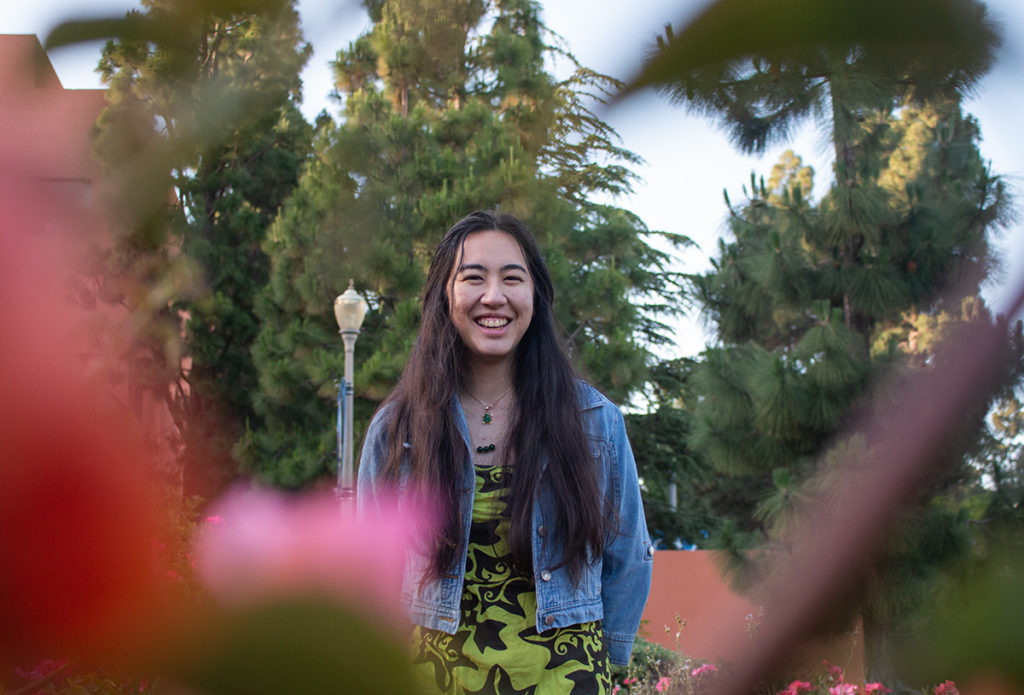 Growing up in Hawaii, first-year history student Joy Nuuhiwa never felt like she was different from everyone else until she came to UCLA.
"The difference was very shocking," Nuuhiwa said. "I didn't realize how small the Pacific Islander population is and I didn't realize how isolating it would feel to be in the continent surrounded by people who are somewhat similar, either Asian American or Pacific Islander, but rarely ever both."
Being both Japanese and Hawaiian, Nuuhiwa said she reconciled her two cultures by immersing herself as much as she could in both. During the summers, she would leave Hawaii for Japan and because of this, Nuuhiwa considers both Hawaii and Japan to be her home.
"There's always a community of people who liked me and were like me, so it was nice," Nuuhiwa said. "Grappling with a mixed identity is more of me just trying to deeply root myself in both of my cultures – one foot in the Japanese side, one foot in the Hawaiian side."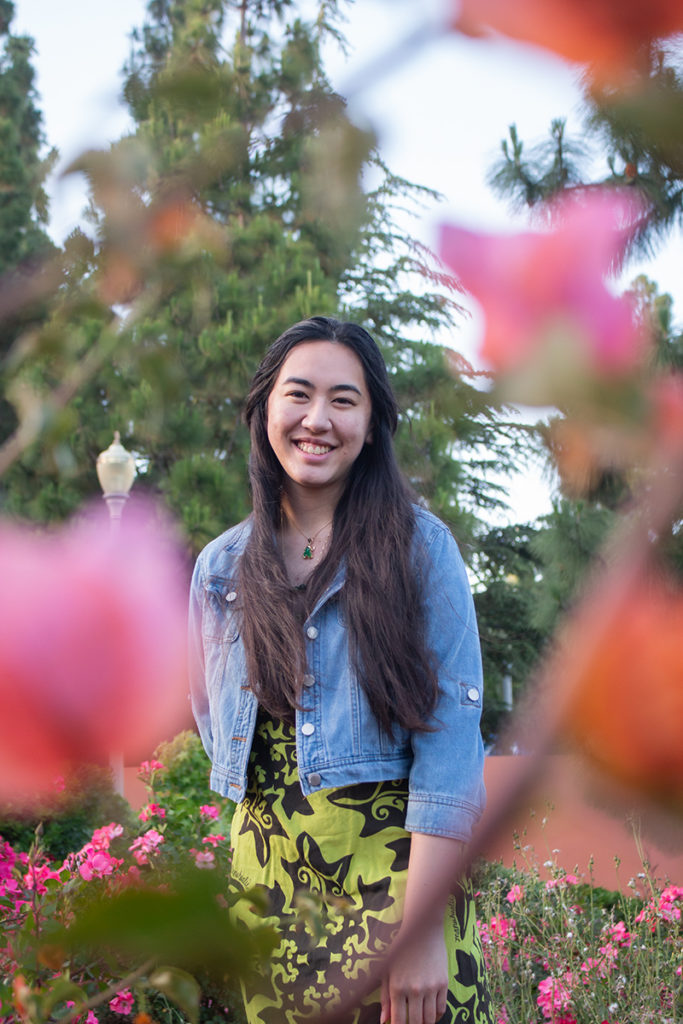 Now outside of her Hawaiian home, Nuuhiwa said she takes the opportunity to educate the people she meets about Hawaiian culture.
"I've definitely become more proud and outspoken about being Pacific Islander," Nuuhiwa said. "People here want to learn, so I really appreciate that."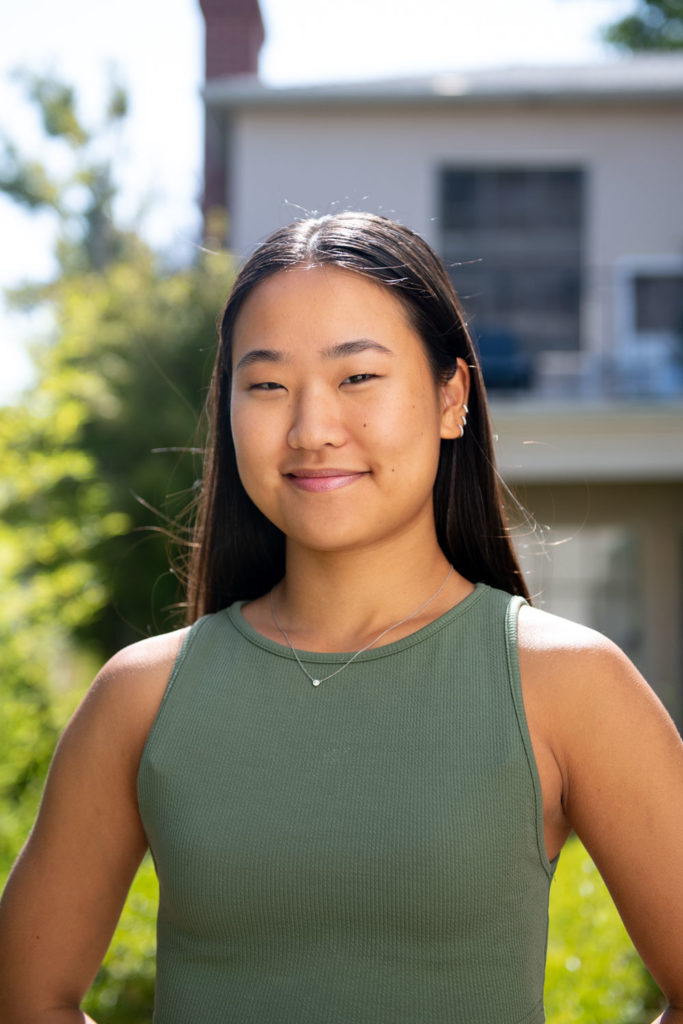 Although Sharon Hayon Kim, a fourth-year sociology and economics student, went to high school in Hong Kong and college in Los Angeles, she said she still feels rooted in her Korean identity.
"I'm really comfortable saying I'm Korean," Kim said. "There's no misunderstanding or ambiguity of our identities because I grew up there."
Kim said she's always careful to include her Korean name, Hayon, on her social media to differentiate herself from Asian American individuals born in America. Living in America, Kim said she noticed there are differences in Korean culture versus Korean American culture that often present themselves through generational misunderstandings.
"Sometimes they (Korean American individuals) just don't understand why their parents are acting certain ways because their parents may be Korean and they're just, like, American," Kim said.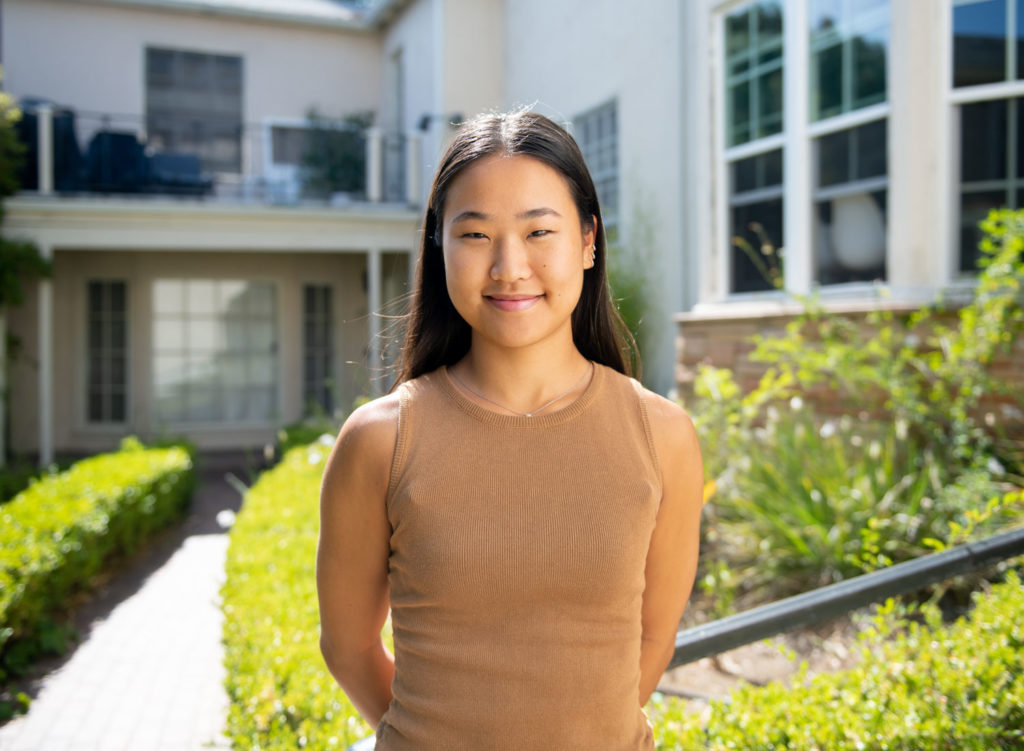 Kim said she sometimes feels cultural clashes between her parents' home in Hong Kong and Los Angeles.
"I'm always kind of wary of how I'm going to present myself as a Korean," Kim said.
Going to high school in Hong Kong, Kim said she did not feel the same cultural restrictions around tanning that other Koreans she knew did, and people often don't identify her as Korean as a result. Still, Kim added she does not identify with the Asian American community in the United States.
"I don't feel like I belong here either," Kim said. "I don't feel like this is my country or this is my culture."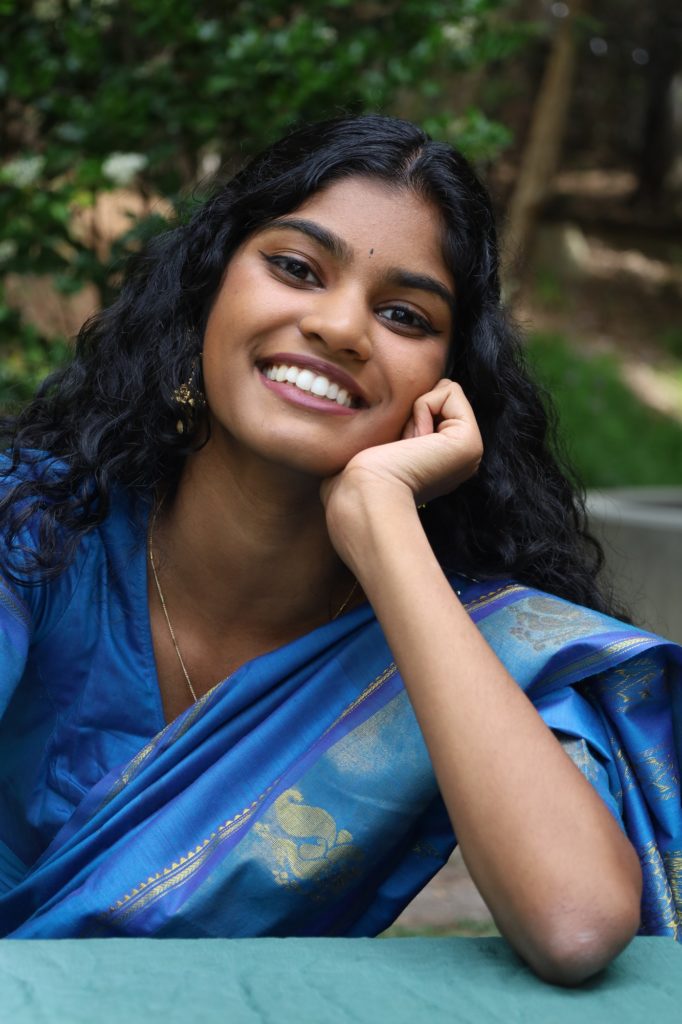 First-year biology student Kavya Anand, pictured in a blue sari, said she believes her Bay Area upbringing left her unprepared for the microaggressions Asian American individuals face elsewhere.
"I was in a summer program on the East Coast … I got comments like 'Oh, your name is so exotic. You look so interesting,'" Anand said. "I understand that they may have been trying to say that in a way that was trying to compliment me, but it did not come across like that. And I think that's the first time that I felt… like I didn't belong in America."
Anand said that one of her biggest regrets is not having learned Tamil, her native language. She feels her inability to speak the language created a barrier between her and her relatives in India.
"I learned now that that effort and just trying your best is enough," Anand said. "So when I go I try not to think about how bad my Tamil is. I just try to give it my best effort."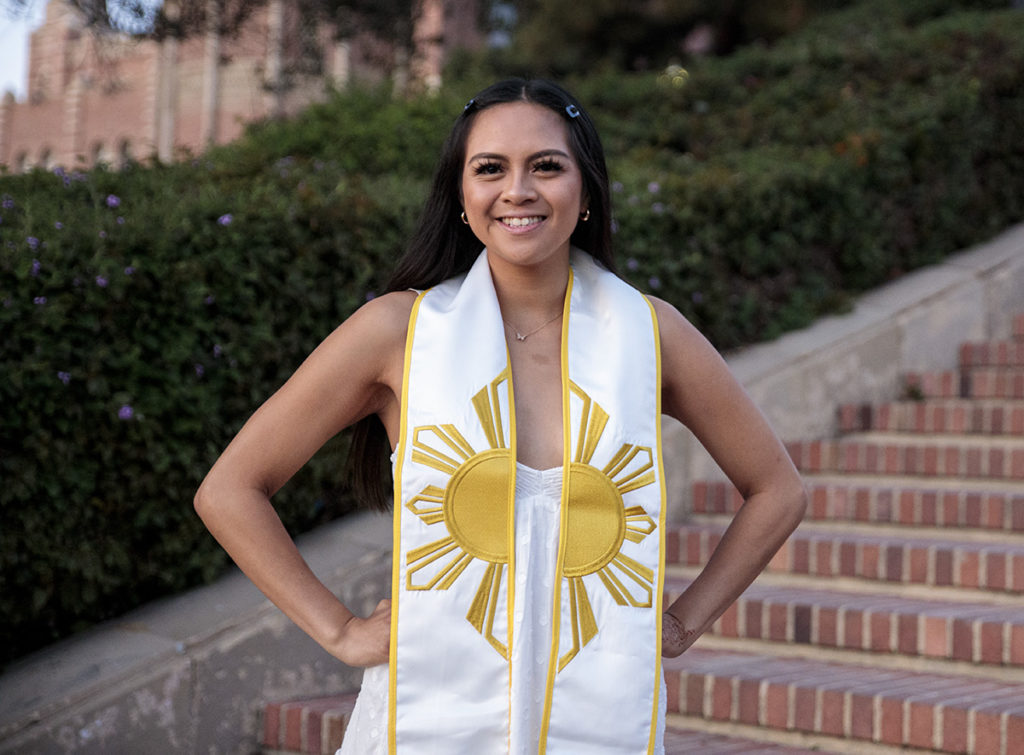 Cristina Maris Padilla, a fourth-year Asian American studies student, said that she identifies as Filipina American, but that many people do not consider Filipino individuals to be Pacific Islander.
"My mom growing up told me that I was Pacific Islander because the Philippines are literally in the Pacific Ocean," Padilla said.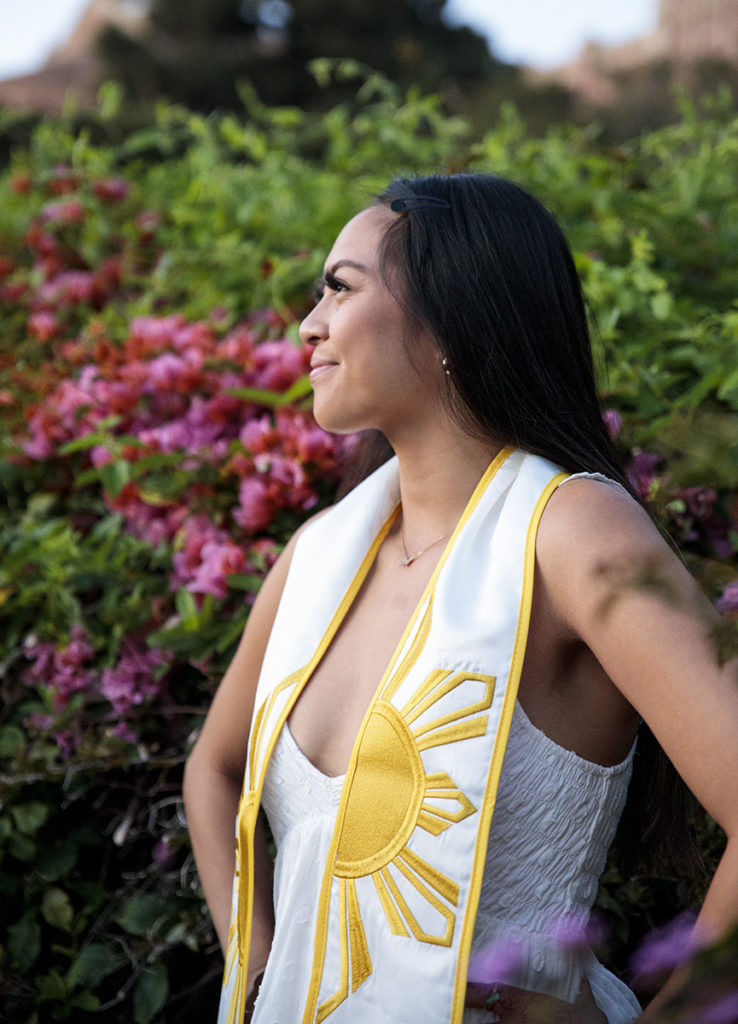 Padilla says that she feels like a true Filipina American because her mother immigrated to the United States at the age of five, and her father immigrated at the age of 18. However, the age of immigration does not matter, Padilla added.
"What matters the most is how we preserve our culture and embrace it ourselves," Padilla said. "So it's important that I continue the reputation of being a Filipina American, because for future generations, that's what we need to embrace."