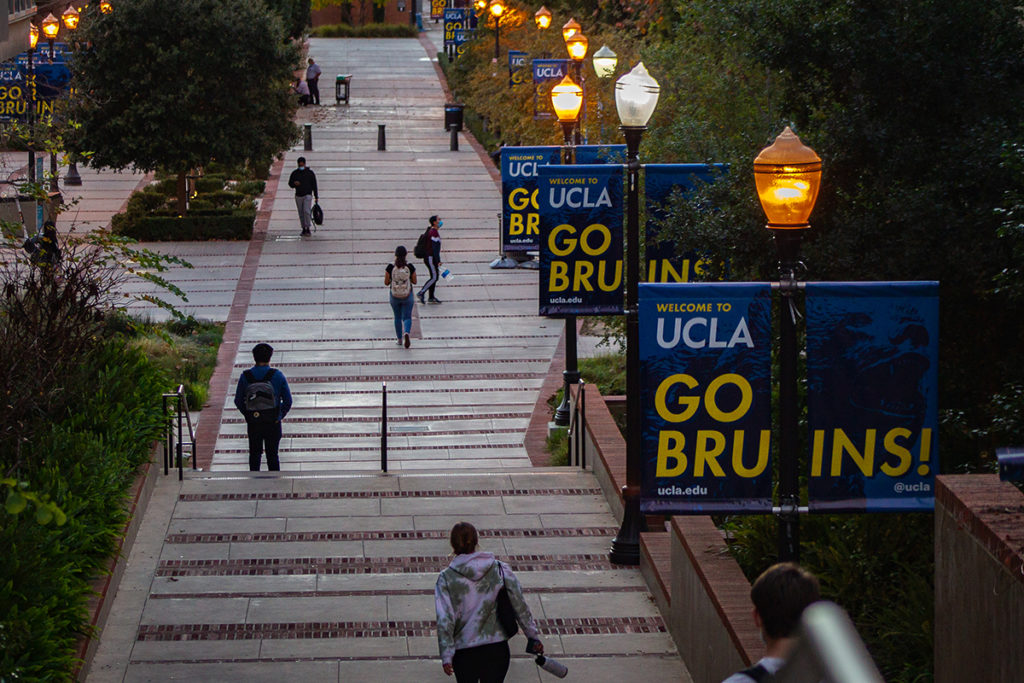 The pathway surrounded by the UCLA Henry Samueli School of Engineering and Applied Science, the James West Alumni Center and Ackerman Union is usually filled with students. But with remote learning still in effect, there are few students on the path.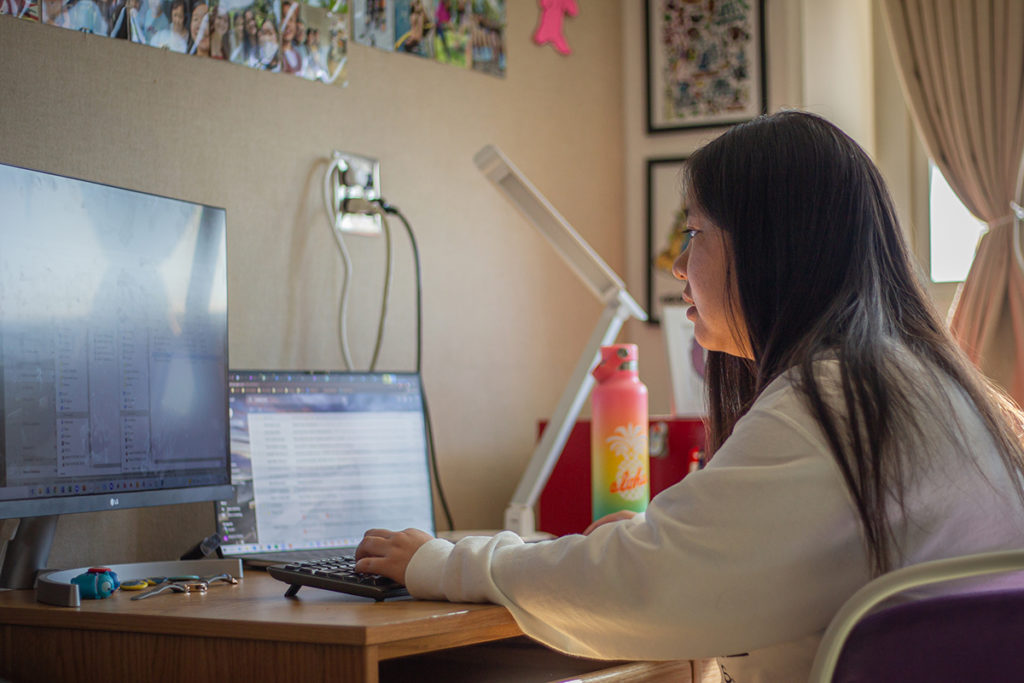 Second-year civil engineering student and resident assistant Cassidi Harada works at her desk in Dykstra Hall after spending her freshman year online at home.
After enjoying fall quarter in person, Harada said she had mixed feelings about UCLA's shift back to in-person learning.
"I do think I will miss a little bit of that virtual aspect – in the sense that it does provide more accessibility for students who remain in isolation because of COVID-19 or just other reasons," she said. "But for the most part, I am excited to actually see my fellow students rather than just their profile pictures on Zoom and be able to interact with my professor in a classroom setting."
Harada's role as an RA was affected by the pandemic. She finds it a struggle to create programs for her residents as fewer of them participate remotely.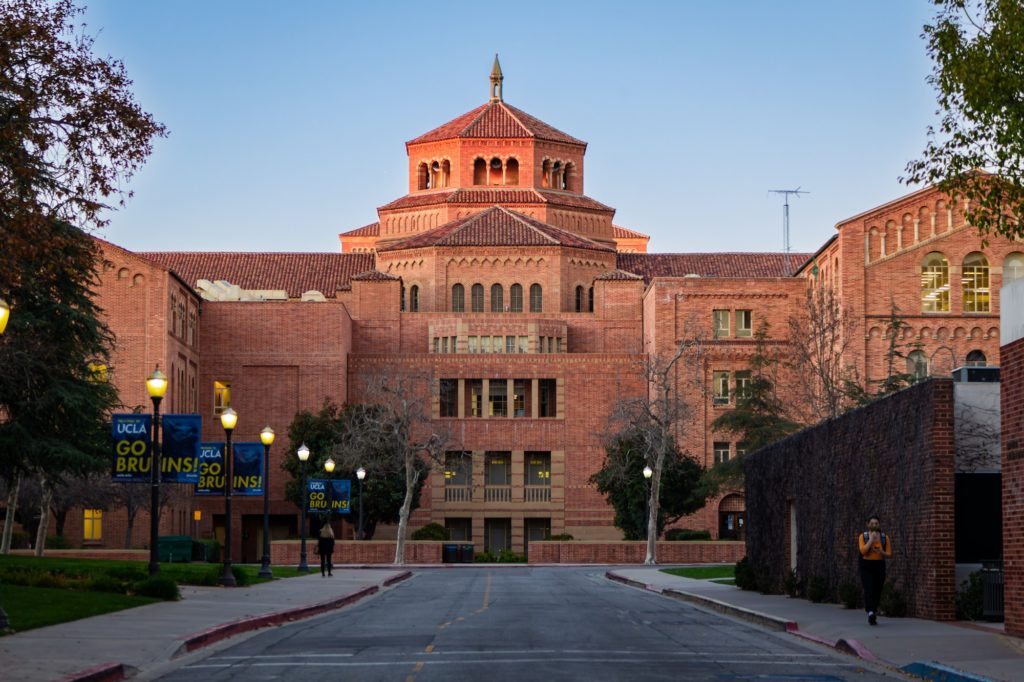 Two individuals walk on either side of the back of Powell Library during sunset.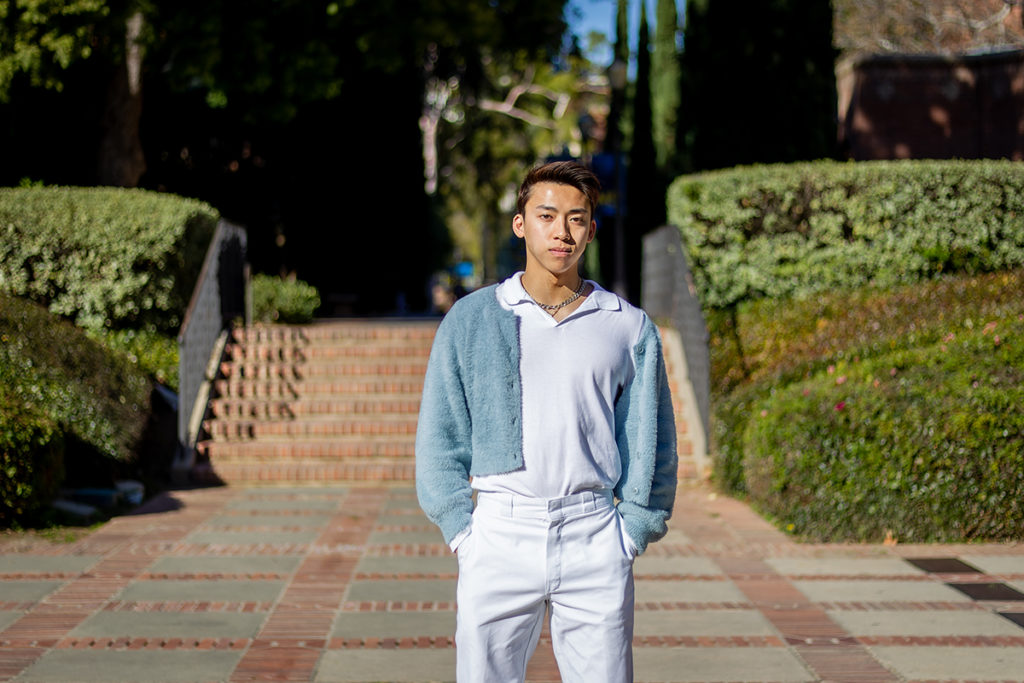 Mad Tsai, a third-year music history and industry student, said he does not approve of the transition.
UCLA stated that in order for classes to be held in person, they must offer a remote option for students without penalty. However, Tsai said he still believes the university is not doing enough to support its students and faculty during this unprecedented time.
"It negatively affects or disproportionately affects students who are disabled or commuters who are immunocompromised and don't have the resources to change their schedules on a whim," Tsai said.
"The university should give us the option to do remote or in person for this quarter simply because … having to move back in during midterms is not the greatest," he said. "And I think it also impacts the faculty who have to change their curriculum from online to in person all of a sudden."
UCLA stated they will prorate housing contracts and parking spaces. However, Tsai said he believes the university should consider lowering tuition charges and parking fees, as well as give students the option between virtual or in-person instruction.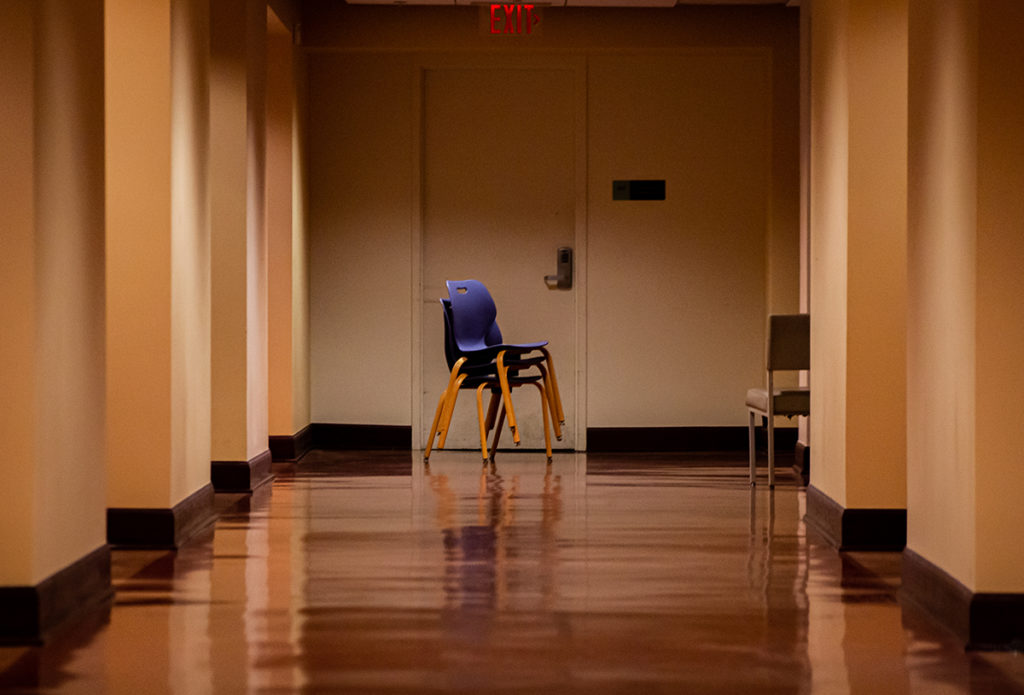 A stack of empty chairs sit in the corner of the bottom floor of Kaplan Hall.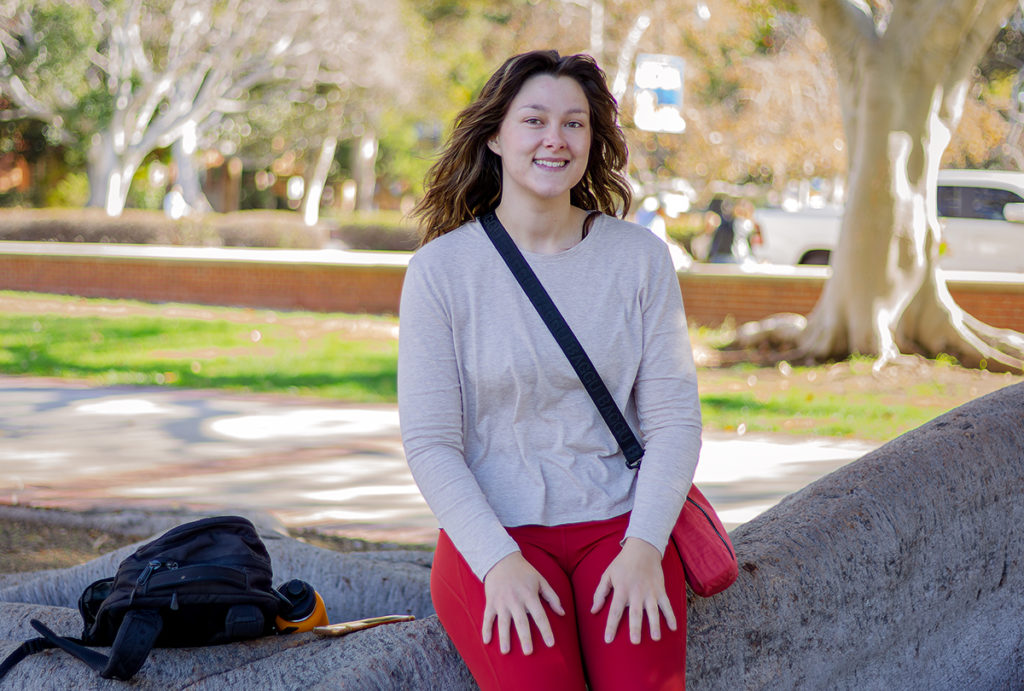 Katie Macer, a first-year graduate student at the Fielding School of Public Health, offers a first-year commuter's perspective on the transition. The graduate student completed the fall quarter remotely and has never been on campus for class.
As a commuter from Pasadena, Macer said it would be easier if the quarter remained fully remote instead of having to adjust in the middle of the quarter.
"I'm nervous," Macer said. "But as a public health student, I appreciate … that they're trying to be safe and respectful to everybody while also prioritizing in-person education."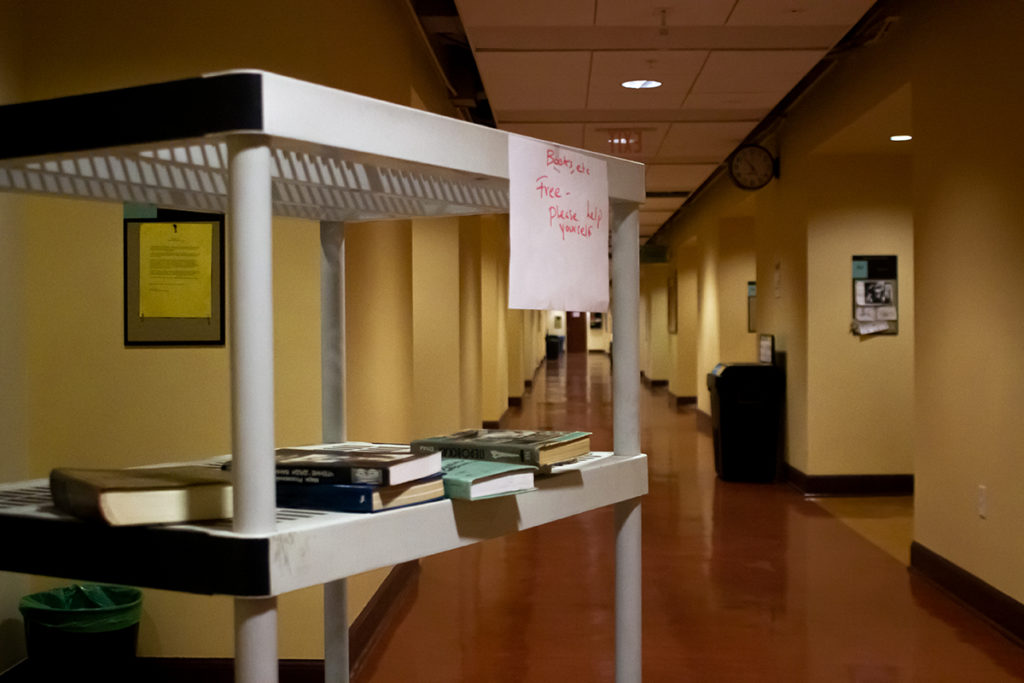 A shelf of free books is placed in Kaplan Hall.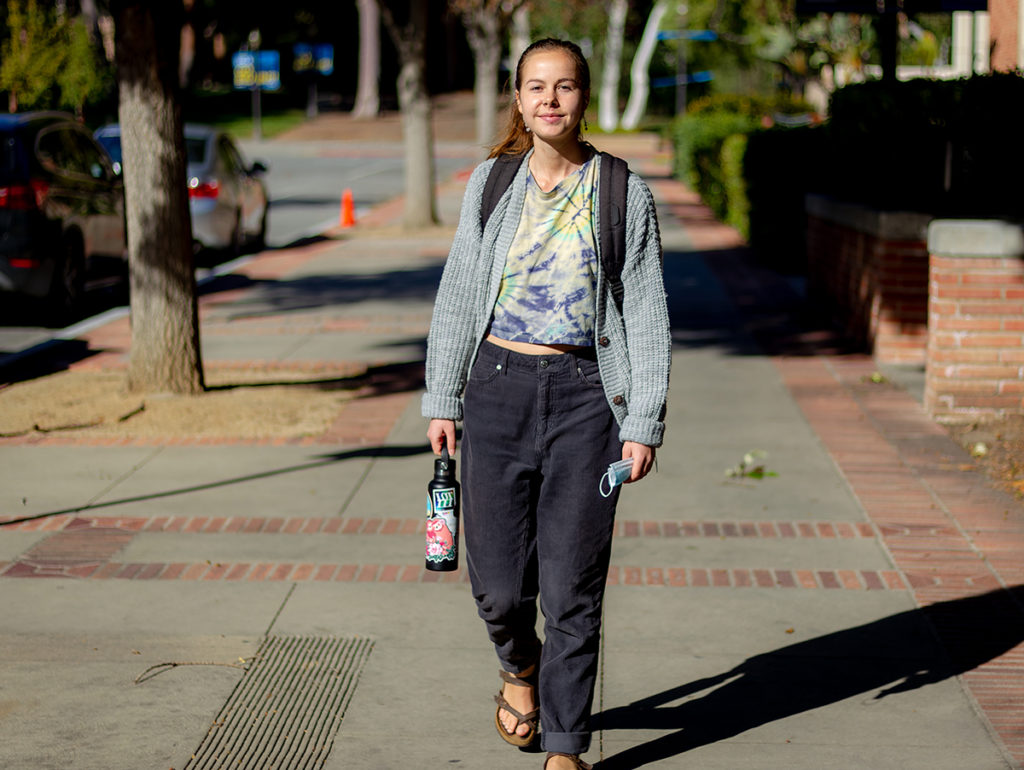 Third-year environmental science student Sophia Roberts splits her time during winter quarter between home and campus. Like many Bruins, she had mixed feelings about the shift back into in-person learning.
"I was kind of shocked to see that they decided to go fully in person and not offer some kind of hybrid option since cases are still really high, and a lot of immunocompromised people might be feeling scared," Roberts said.
Still, Roberts said she was not looking forward to the quarter being completely online and is happy to return to an in-person classroom experience.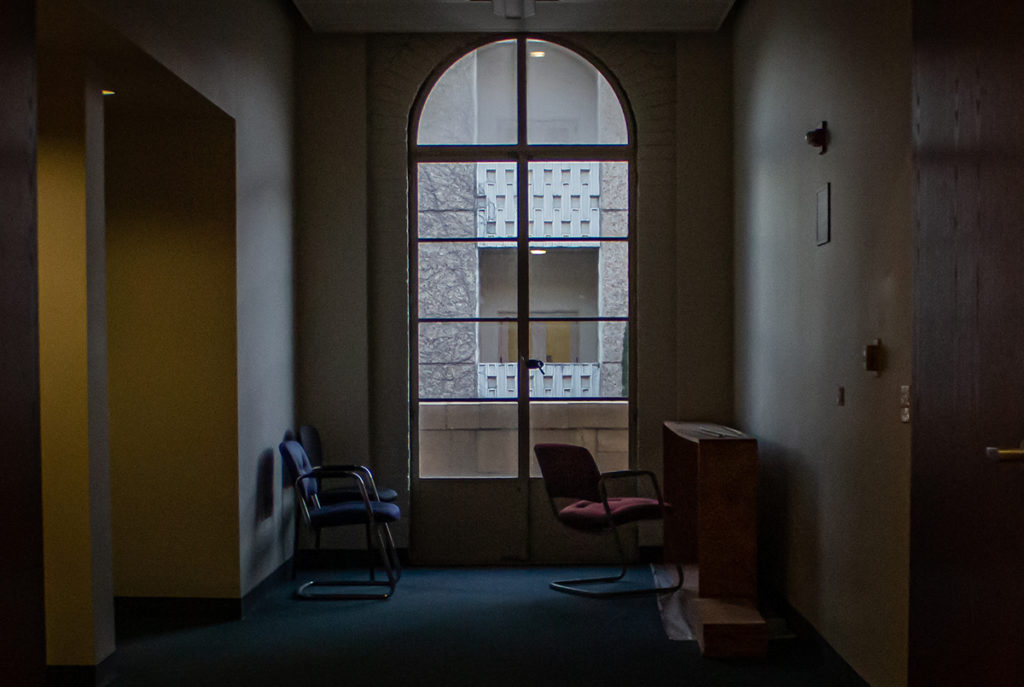 A quiet study corner across the Physics and Astronomy Building is lit eerily by sunlight peeking through the window.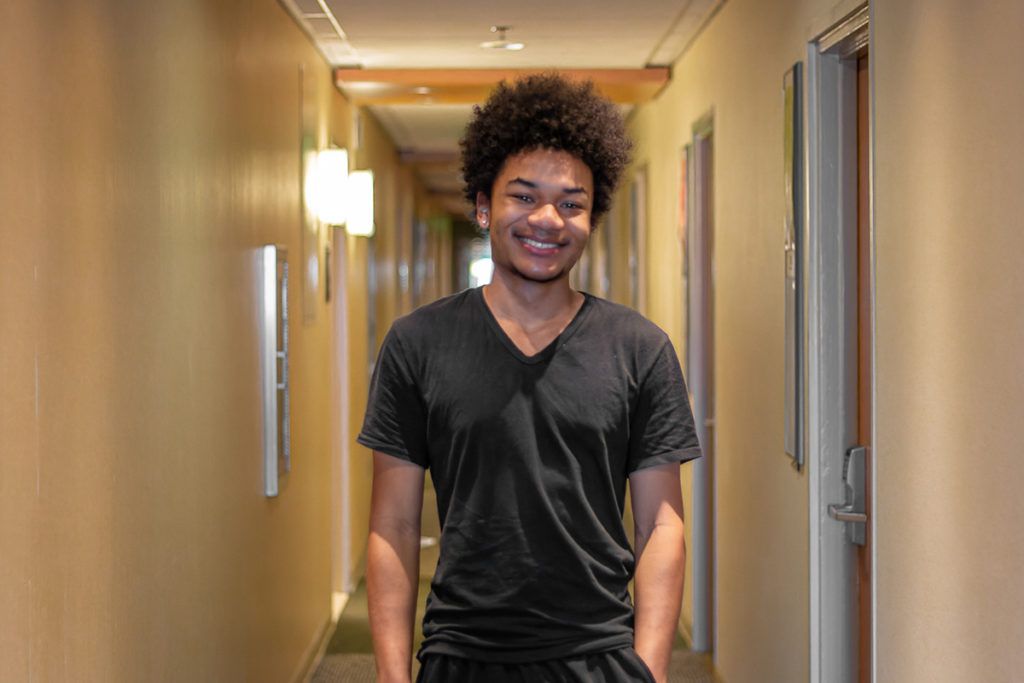 Taylor Gomez-Douglas, a second-year political science student, said he believes UCLA should have remained virtual since fall quarter.
Gomez-Douglas also said he believes the country's national leadership exercised poor decision-making during the pandemic.
"The same (decision-making) is happening with college. You can't express COVID-consciousness but also promote Bruin Bash or the frats being open," Gomez-Douglas said.
Gomez-Douglas said he believes in-person education is great for the mental well-being of students but negatively affects their physical safety.