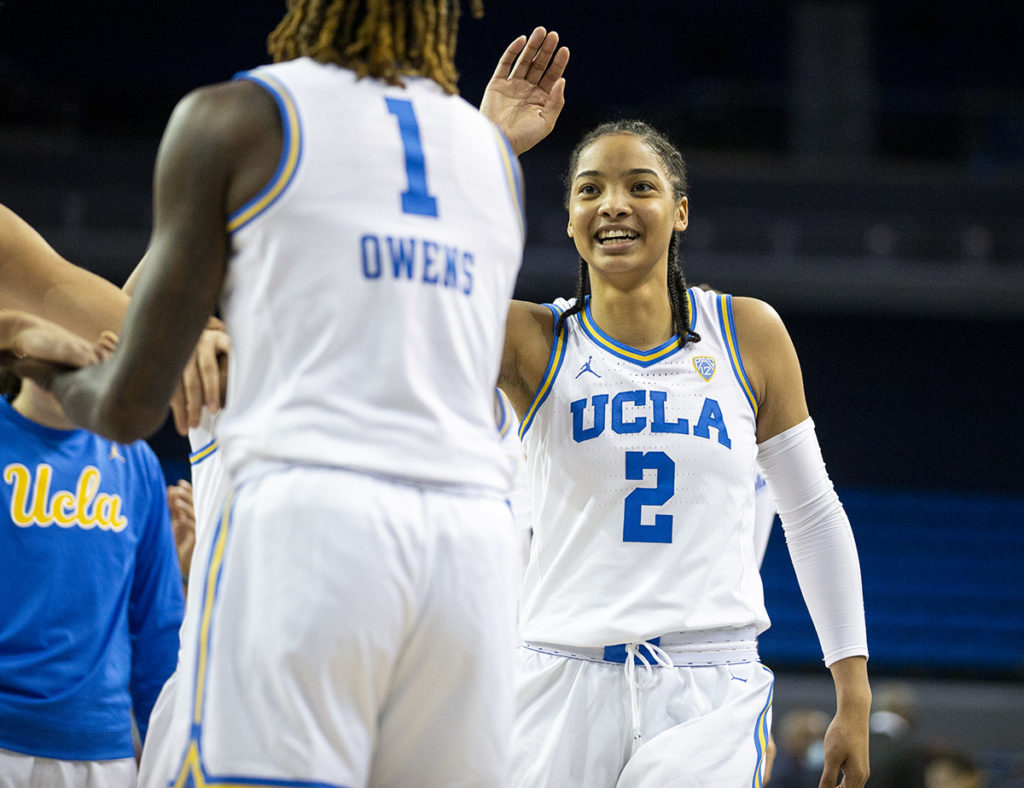 Redshirt freshman guard Dominique Onu high-fives redshirt senior guard Kayla Owens.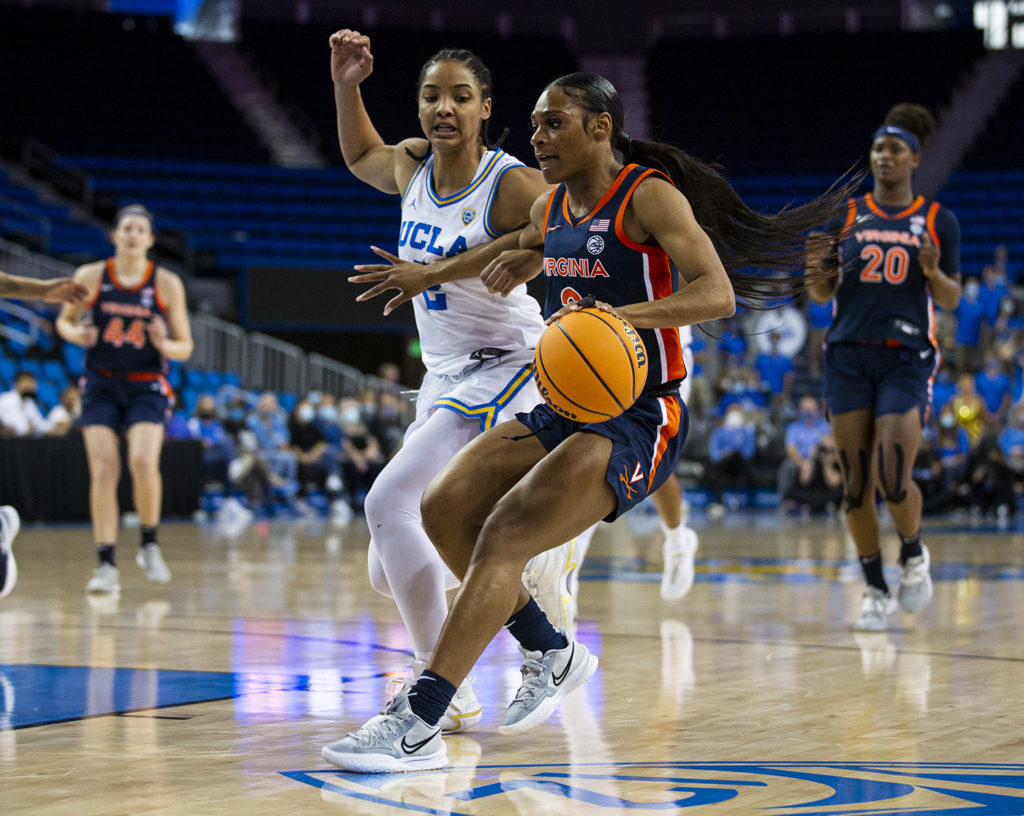 Onu defends Cavalier guard Taylor Valladay.
Onu and Virginia guard Kaydan Lawson watch as a rebound bounces out of bounds.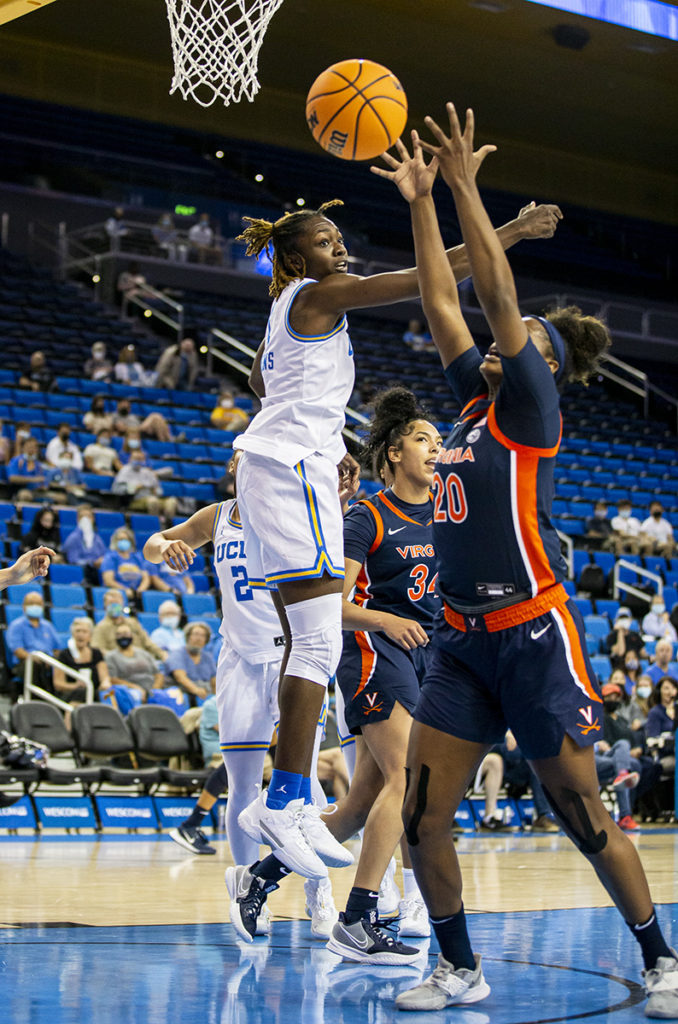 Owens defends Cavalier forward Camryn Taylor as the ball comes off the rim.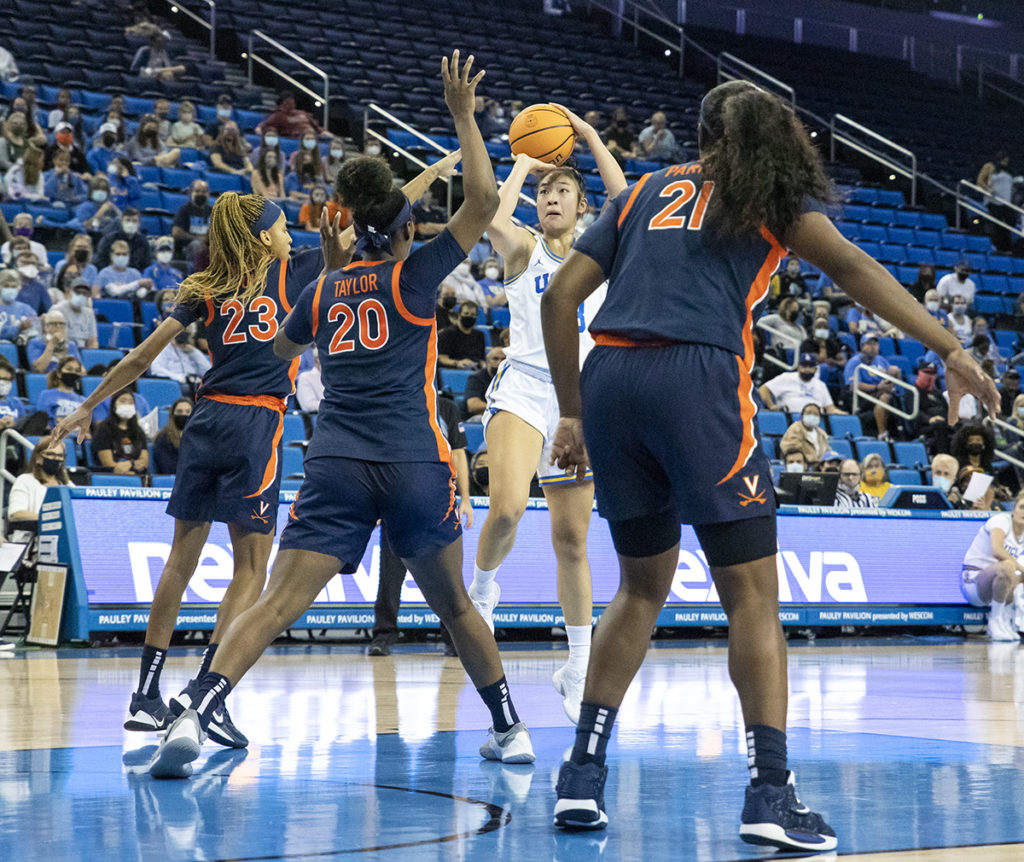 Graduate student guard Natalie Chou puts up a jumper against two Virginia defenders. Chou led the Bruins with 20 points in 39 minutes.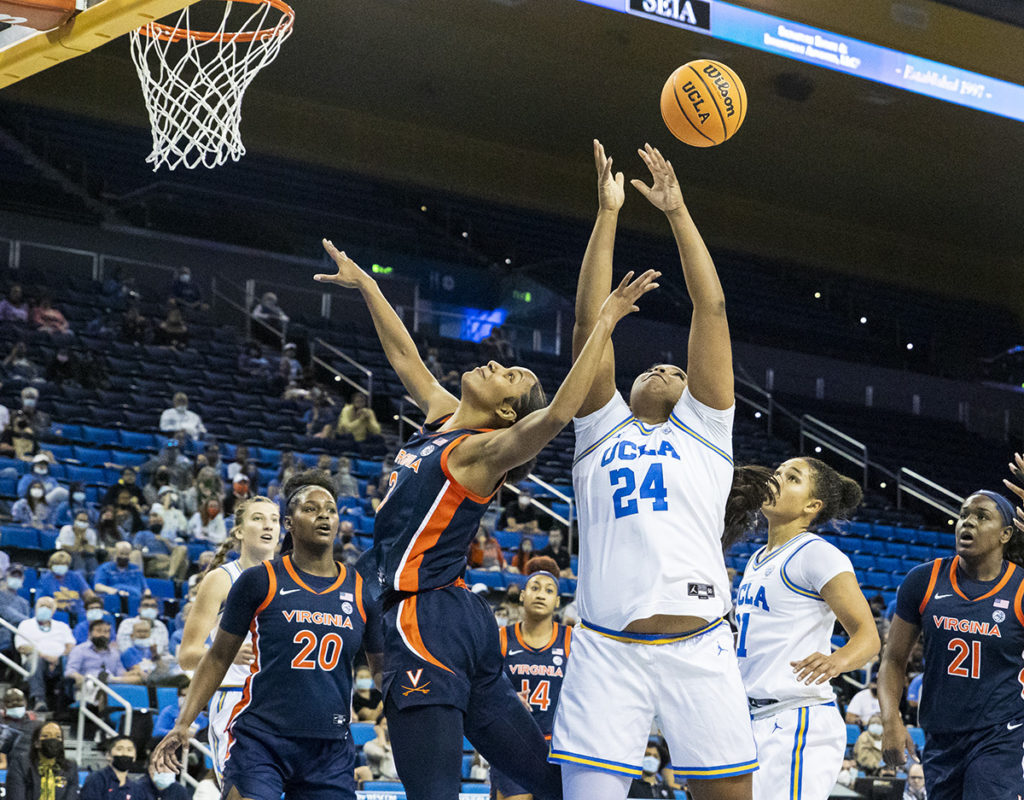 Graduate student forward IImar'I Thomas reaches for a rebound. Thomas recorded one rebound and three assists Sunday afternoon.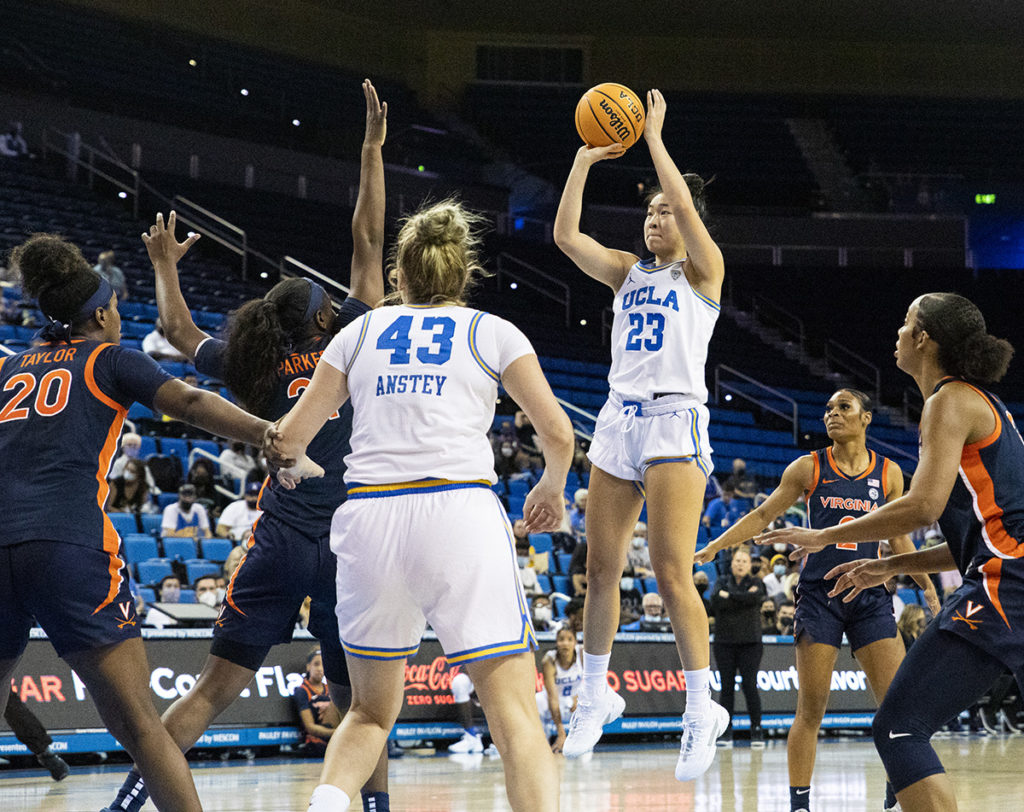 Chou shoots over the Virginia defense. The graduate student went 8-of-10 on field goal attempts.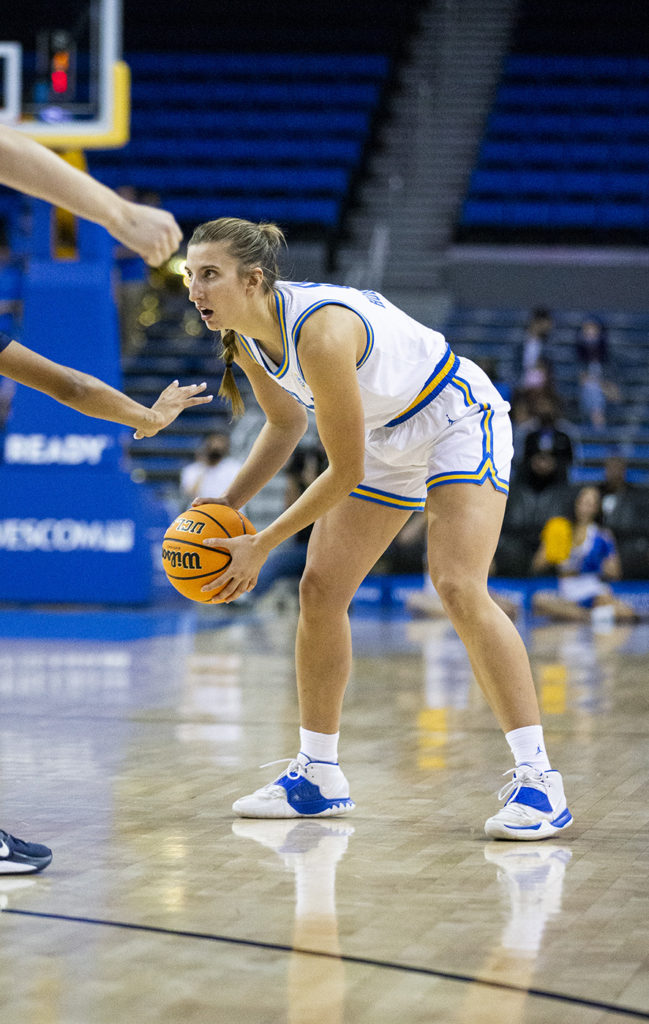 Redshirt senior guard Chantel Horvat sits in the triple-threat position.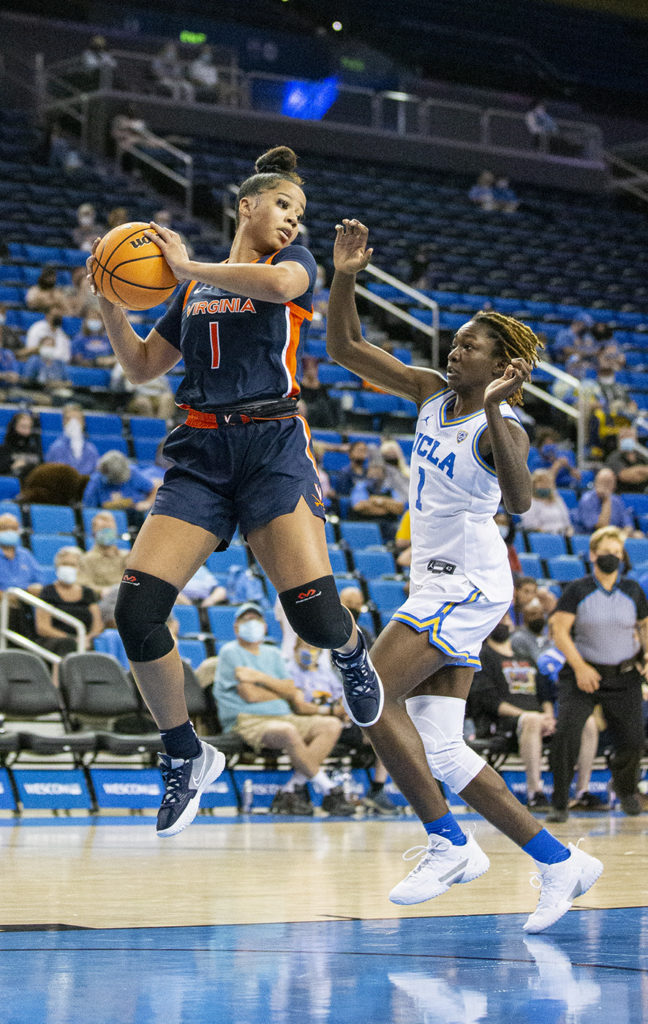 Owens defends an airborne Virginia guard Carole Miller in the paint. Owens led the Bruins with six rebounds.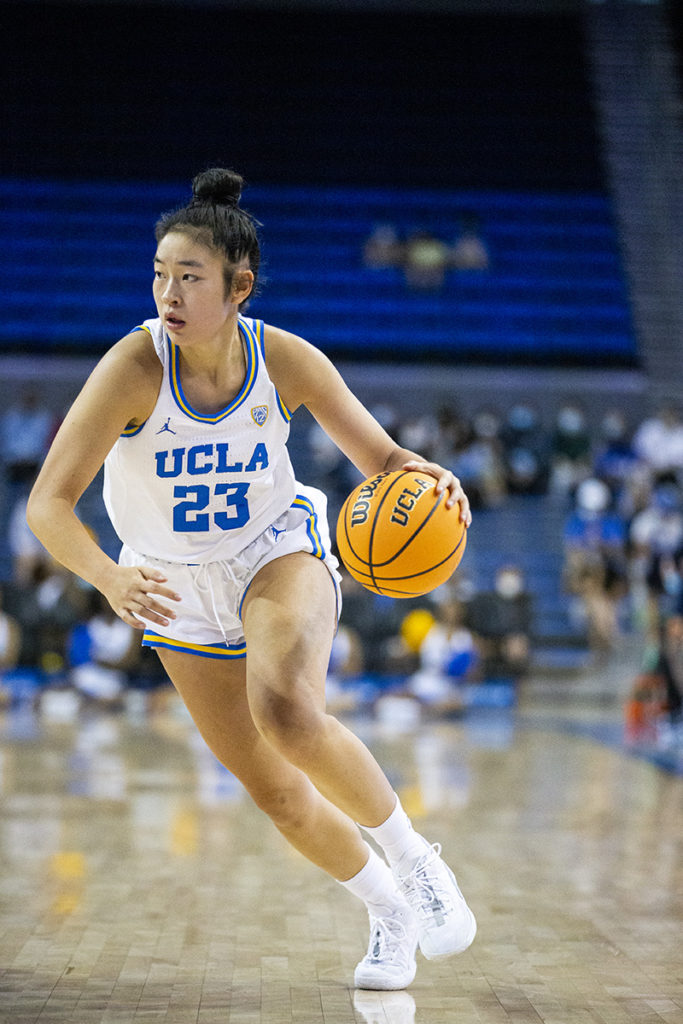 Chou drives toward the basket.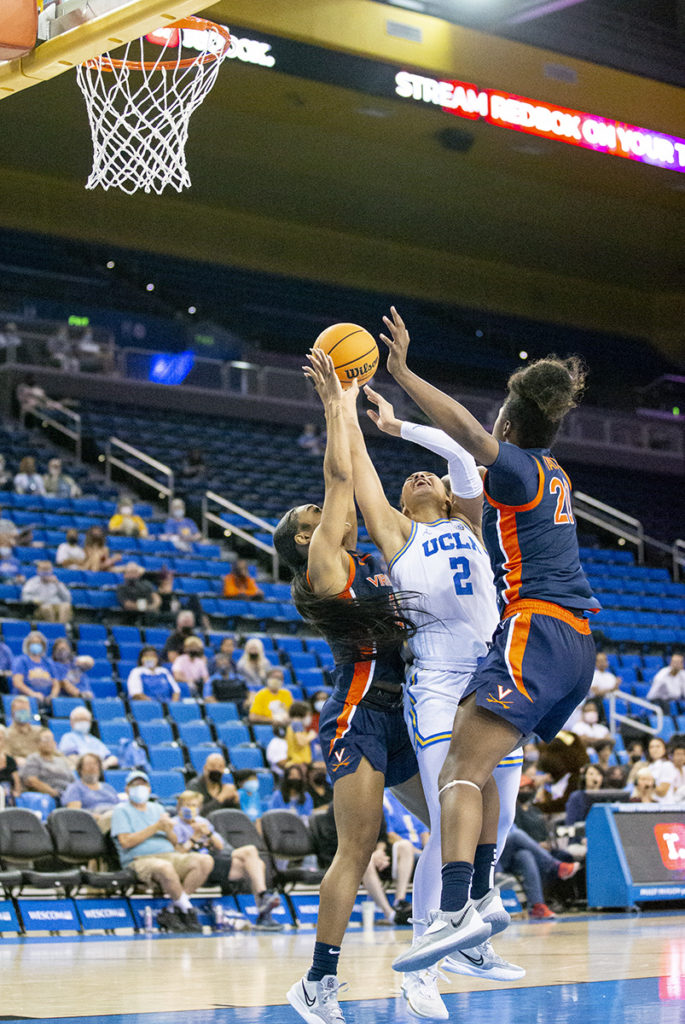 Surrounded by Cavalier defenders, Onu rises for a layup.