This post was updated Nov. 9 at 9:54 a.m.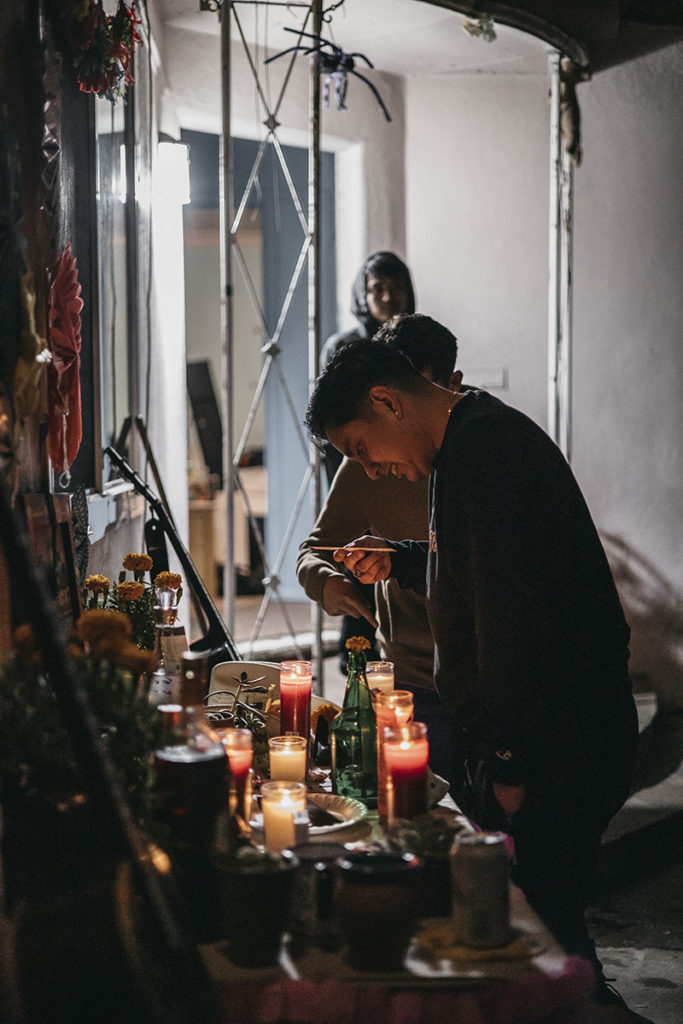 The members of Hermanos Unidos de UCLA, a student organization focused on community service, gathered on Midvale Avenue on Monday evening to prepare an altar.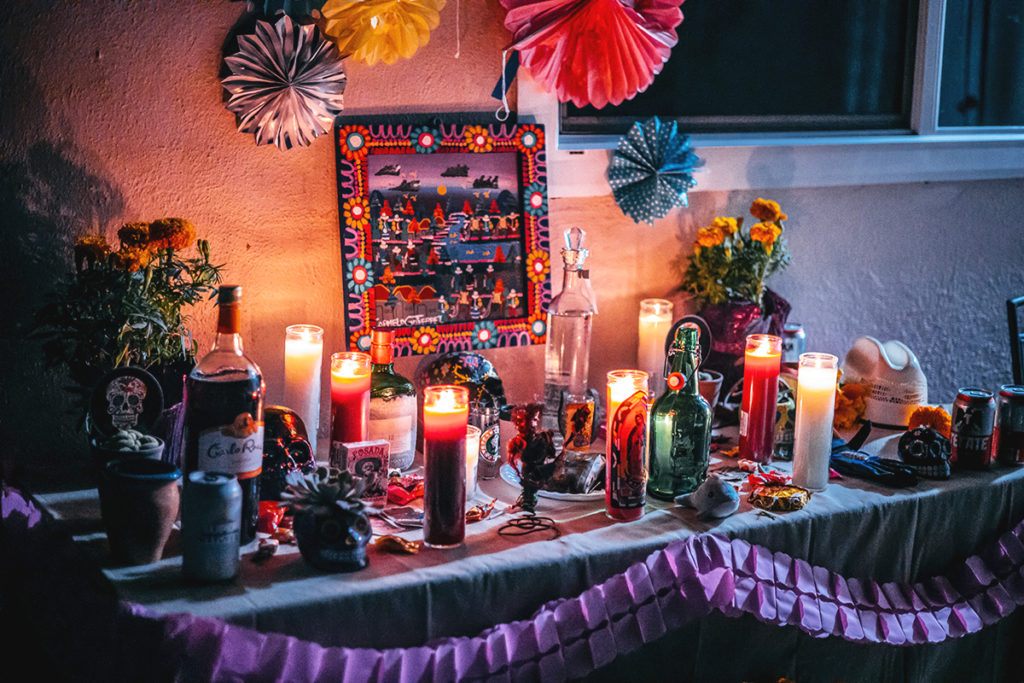 The Hermanos Unidos' altar featured a variety of components including portraits of loved ones who have passed away, loved one's favorite drinks and food, artisanal skulls and cempazuchitles, also known as marigold flowers.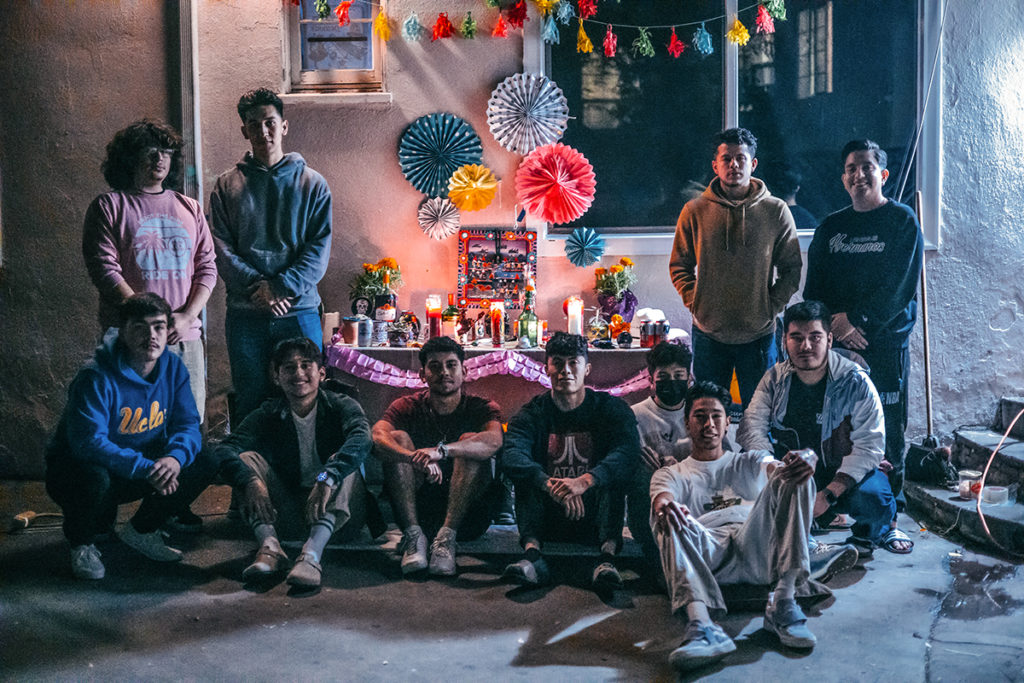 The Hermanos huddle around the altar for a plática, or a discussion. Each Hermano takes a turn sharing who they are commemorating and their favorite memories with their loved ones who have passed away.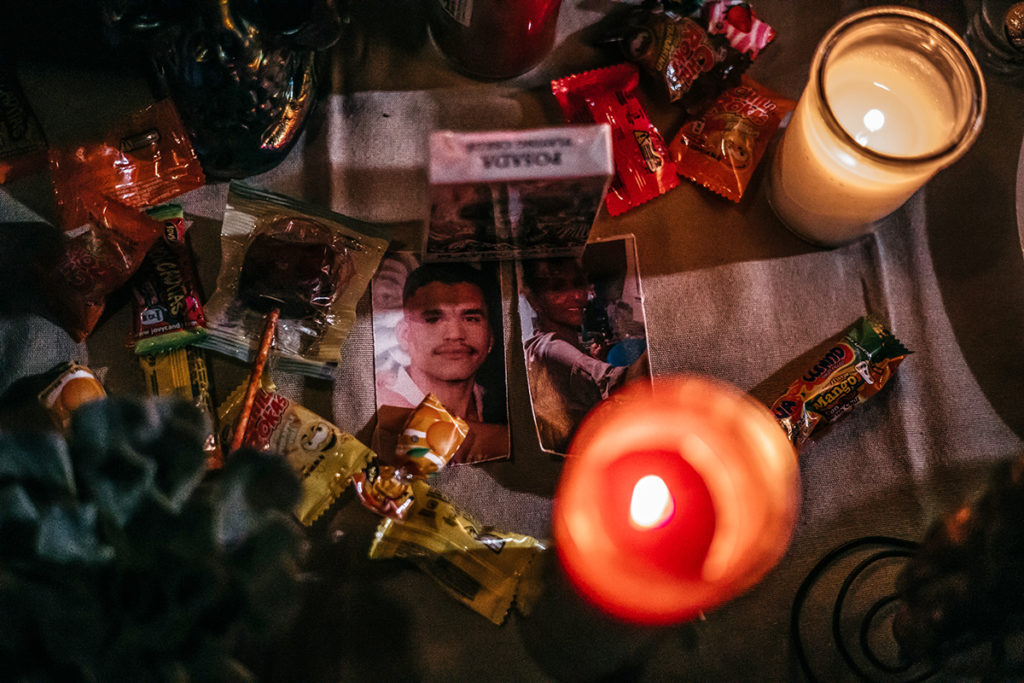 Jeovany Ruiz, a first-year transfer and Spanish student included a photo of his father and grandmother on the altar.
"The guy on my left – see that's my dad. He passed away when I was two," Ruiz said. "He kinda set me up a lot in life and got my mom a house and everything. I just wanted to honor him because I've been reconnecting with my family on his side after 18 years – it's a big thing right there."
"The person on my right – that's my grandma," Ruiz said. "She is kind of the reason why I'm here since my mom has to pick up double the work because my dad passed away a while ago. My grandma was always taking care of me, so she's kind of like my mom too, you know. She just passed away last year when I was applying for college and stuff, and I promised her that I would get into either UCLA or UC Berkeley, and I ended up getting into both. When I got accepted, the first thing I did was go visit her at the cemetery."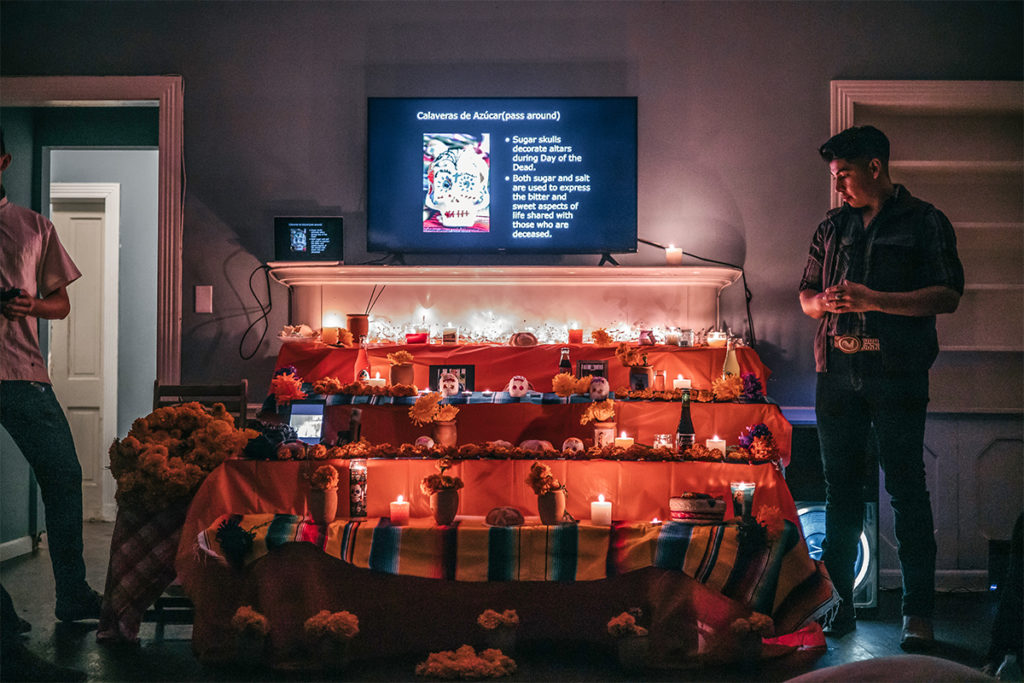 The members of the Gamma Zeta Alpha fraternity hosted a social event Monday in honor of Día de los Muertos.
Robert Esquivel Jasso, a third-year communication and political science student, and Angel Zepeda, a second-year economics student, led a workshop on the meaning of Día de los Muertos and the significance of each item present on the altar.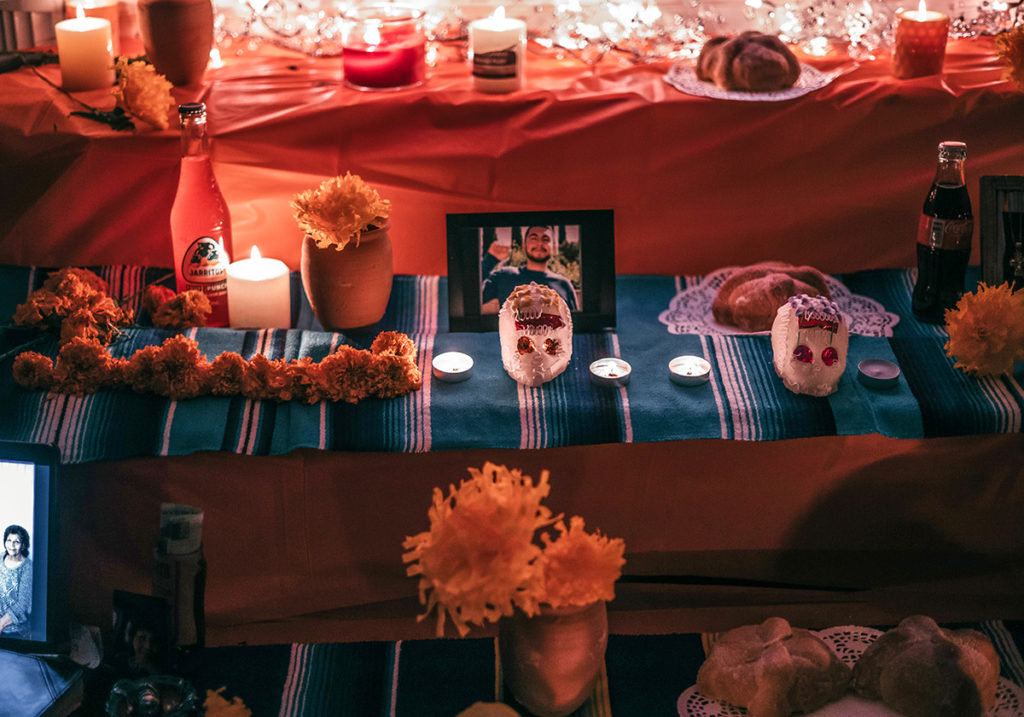 The Gamma Zeta Alpha altar included a photo of Christopher Nochez.
Nochez was due to graduate UCLA with a bachelor's degree in sociology in 2020, but he died of cancer in March. The chapter commemorated his legacy by placing his photograph on the altar.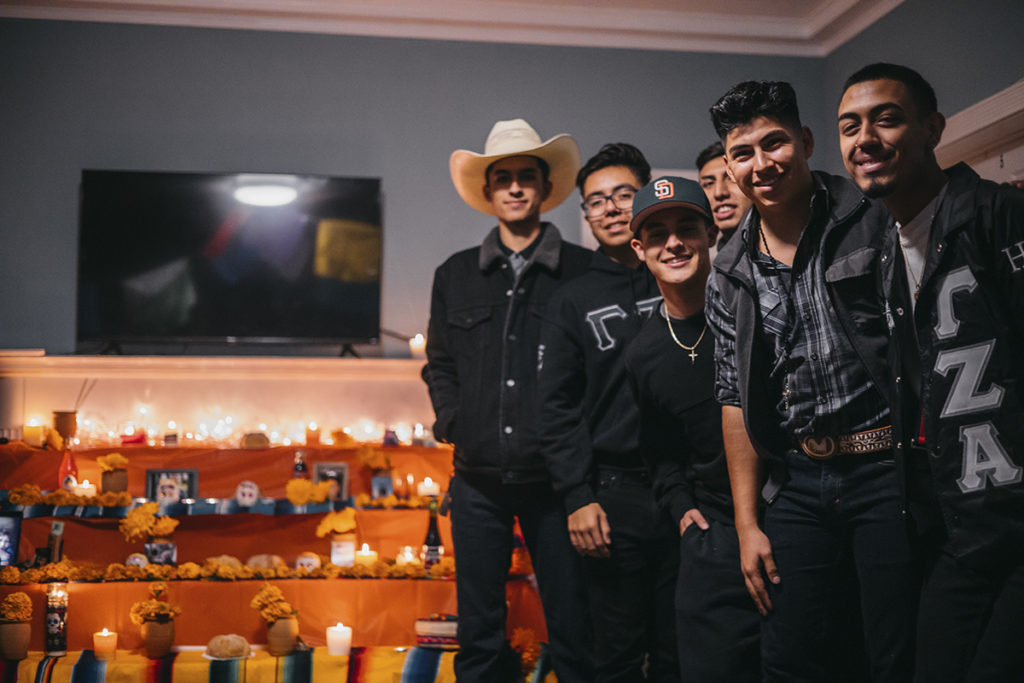 Standing beside his Hermanos (second to the left), third-year biology student Blas Rodriguez described Nochez as a very happy person who was always the brightest in the room.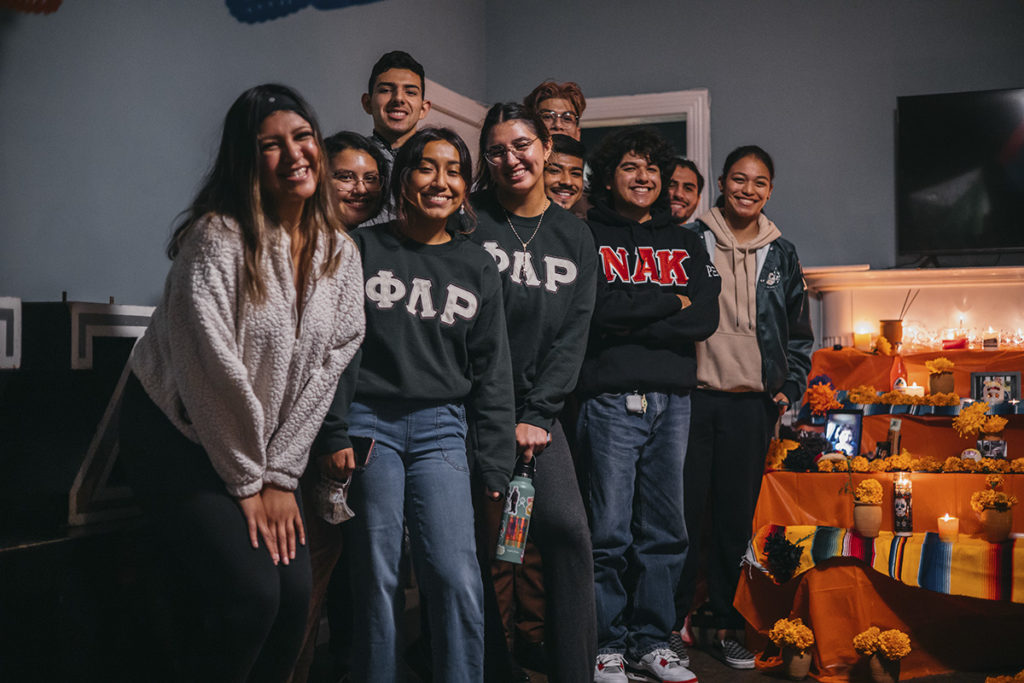 Denise Ramos-Vegas, a third-year geography and Chicana and Chicano studies student and president of UCLA's Latinx Greek Council, as well as members of the Phi Lambda Rho Delta sorority and the Nu Alpha Kappa fraternity also joined the celebration.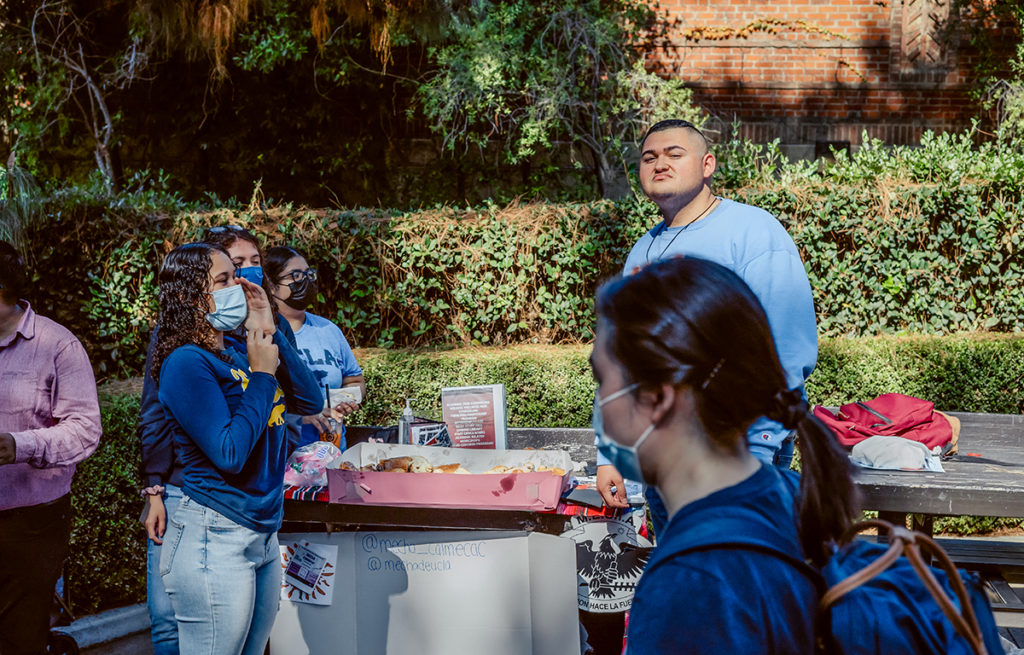 Stephen Parson Ocaño, a first-year transfer and Chicana and Chicano studies student, participated in the MEChA Calmécac Bruin Walk pop-up for Día de los Muertos on Tuesday.
"My mother is actually from an Indigenous background of Mexican descent," Ocaño said. "We're Yaqui Indian, so for us, celebrating our ancestors and making these altares and making these ceremonies, it's a connection back to Sonora that my family hasn't had for generations in a physical presence."
Ocaño said he made an altar for his abuelita who passed away after a 20-year battle with Alzheimer's disease. For Ocaño, being able to celebrate Día de los Muertos on campus by giving out pan de muerto is a way to express his ancestors' existence and provide a meeting space for his community on campus to practice their customs and traditions together.
"I don't blame people for not understanding (Día de los Muertos) or knowing about (Día de los Muertos) because again, we are a minority at this institution," Ocaño said. "A lot of people – they will never know what this ceremony is until they actually get to interact with someone who is Mexican, Central or South American or Latinx in general."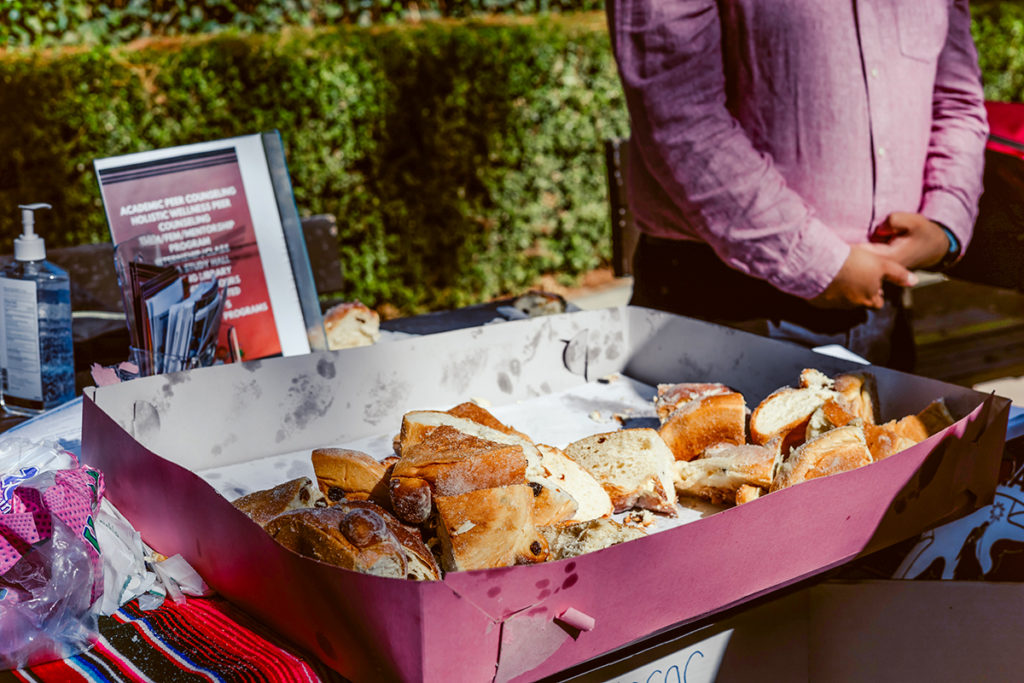 Pan de muerto, the bread of the dead, is a signature bread for altares. With long chunks of dough shaped like bones and a sphere at the top to symbolize a skull, the bread on the altar serves to symbolize the act of nourishing the dead on Día de los Muertos.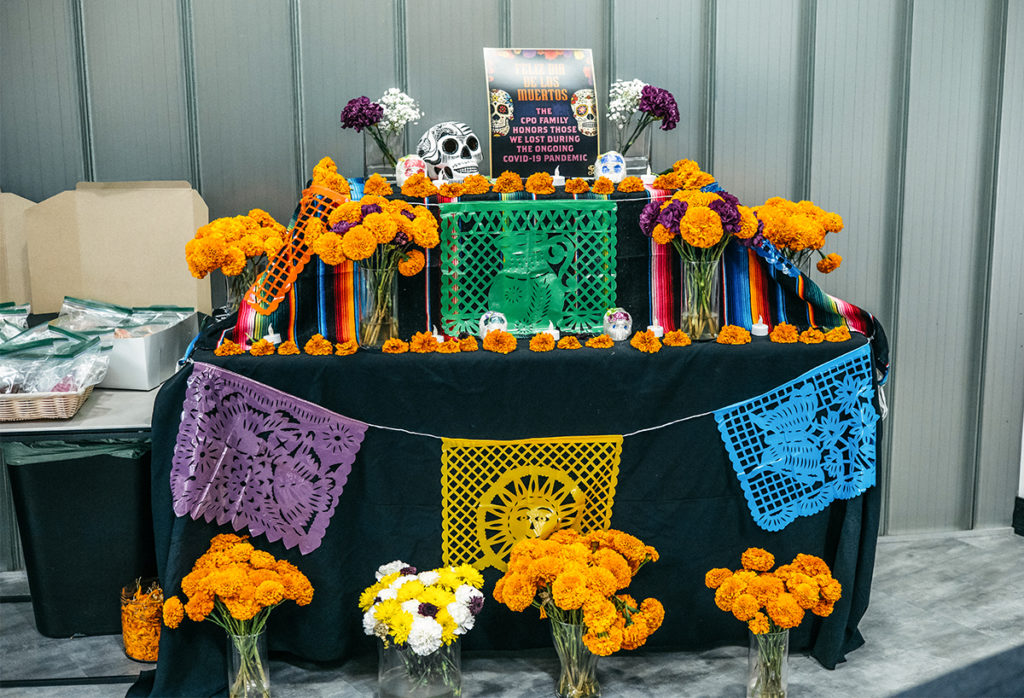 The Community Programs Office also put together an altar dedicated to those who passed away during the COVID-19 pandemic. The altar included miniature conchas, also known as Mexican sweet bread, for anyone to take.