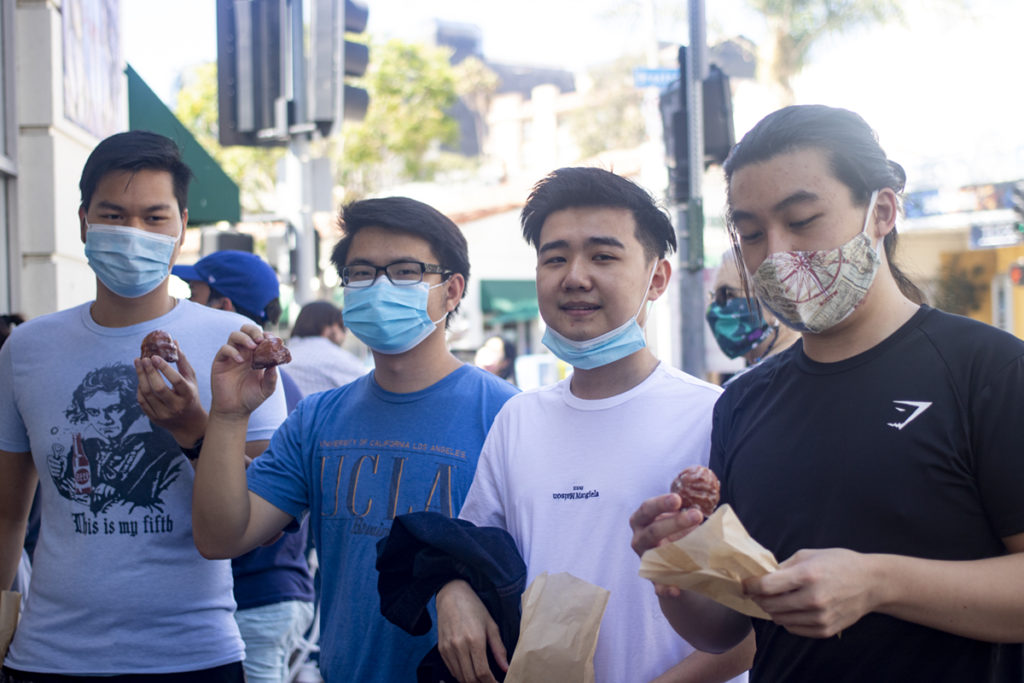 UCLA students enjoy their complimentary buttermilk bites outside Primo's Donuts. The family-owned donut shop announced they would take over the location following the closure of Stan's Donuts in April 2020.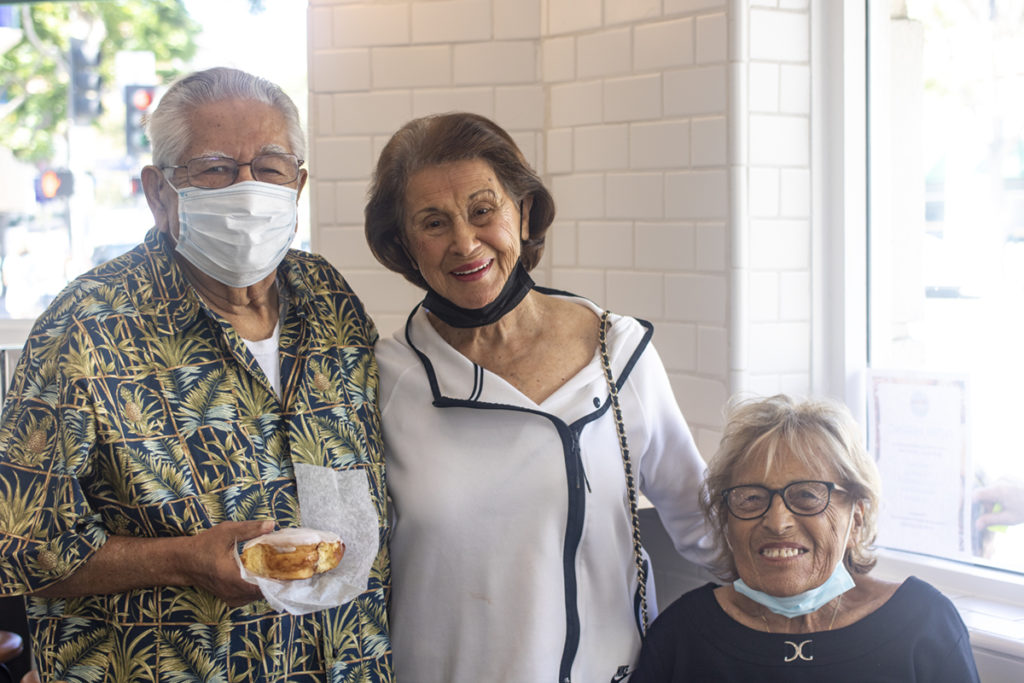 Ralph Primo, Sr. (left) poses with his wife, Celia (right) and a friend of the family, Salma Horowitz (center), as they enjoy cinnamon rolls and the bustling shop.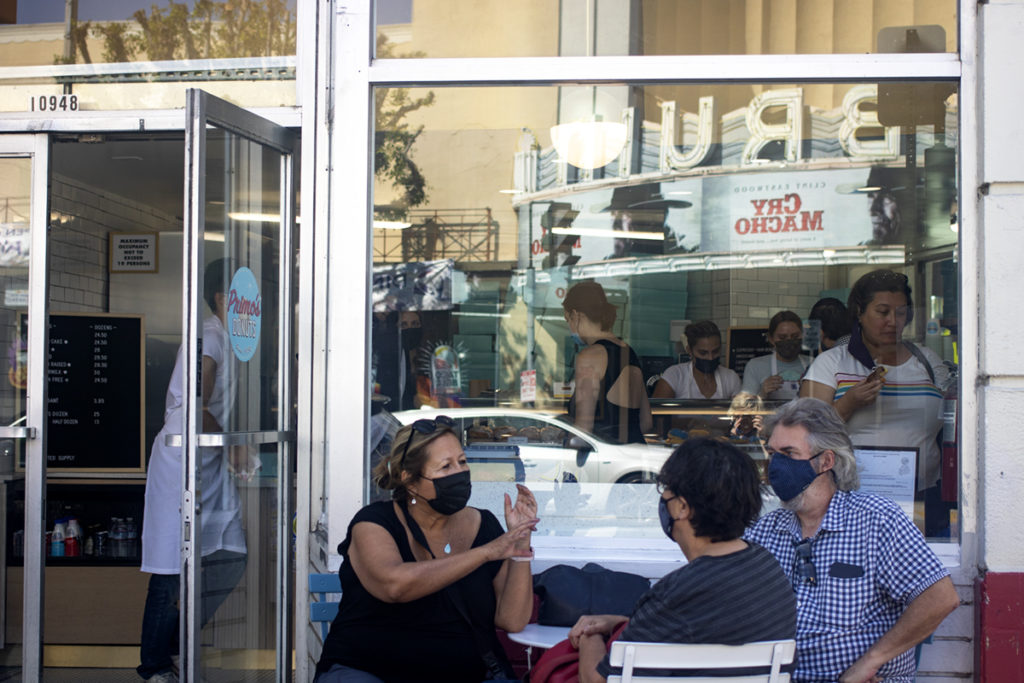 Celine Primo (left), Ralph Primo Sr.'s daughter, sits with customers outside the busy shop while people line up inside for coffee and donuts.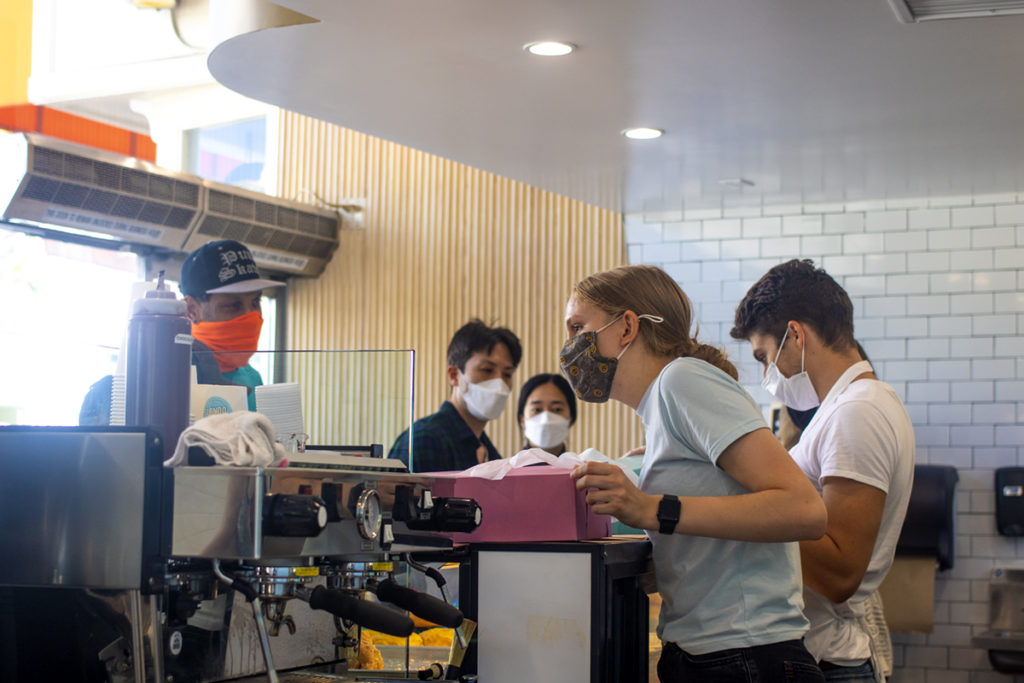 Sierra Hagen, a third-year UCLA environmental science student, and Nico Vastagh, a UCLA alumnus, work behind the counter as hundreds of people visit the store over the course of Saturday morning.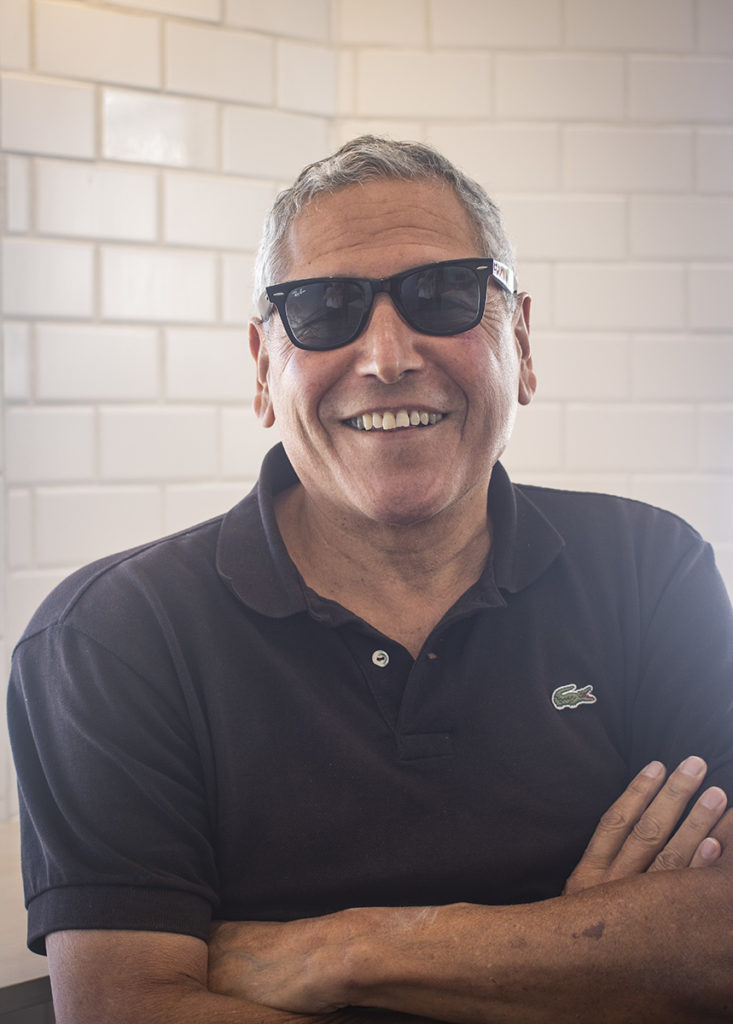 Ralph Primo, Jr. – the son of the original founders of Primo's Donuts who has overseen the chain's operations since 2017 – attended the location's opening.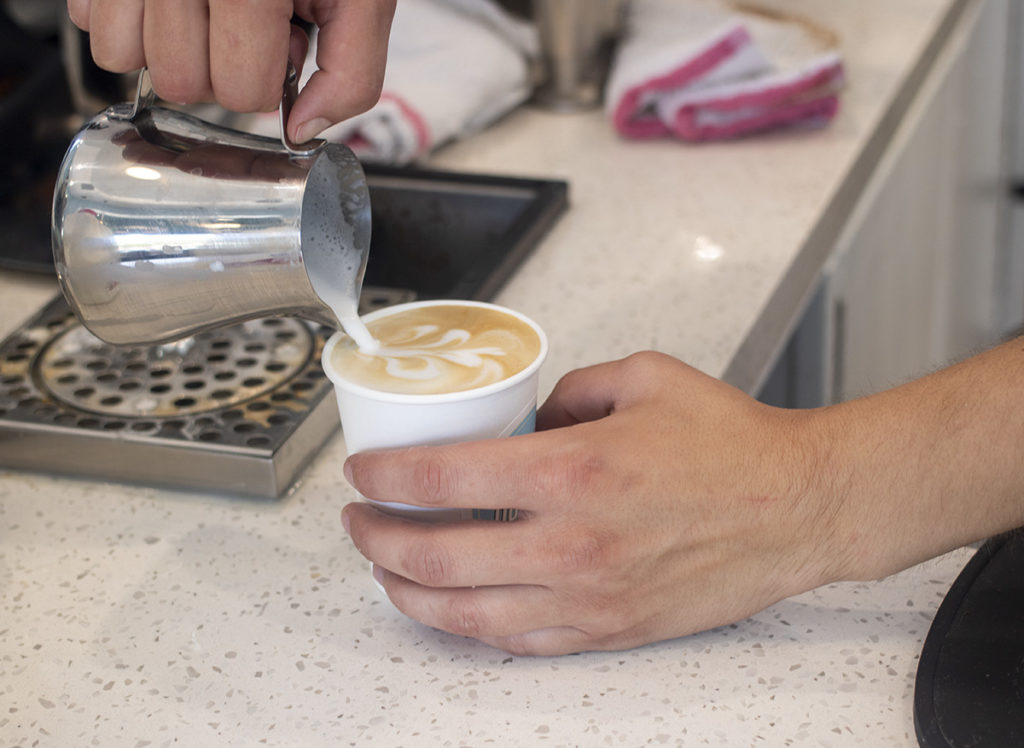 Vastagh prepares latte art for a customer.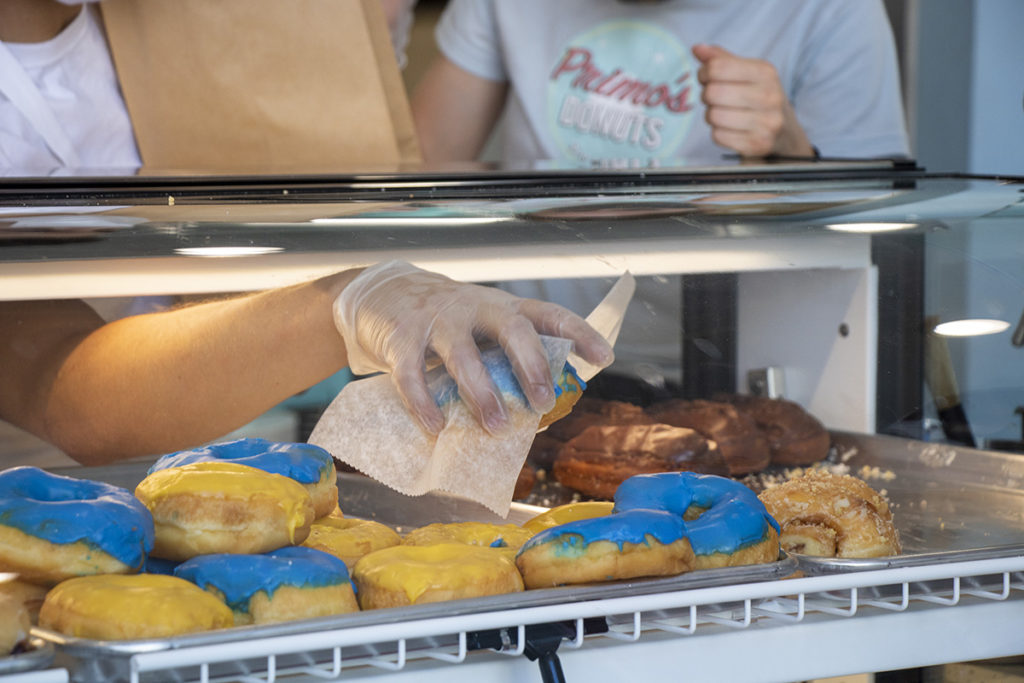 Blue and gold donuts were made to celebrate the opening of the Westwood location.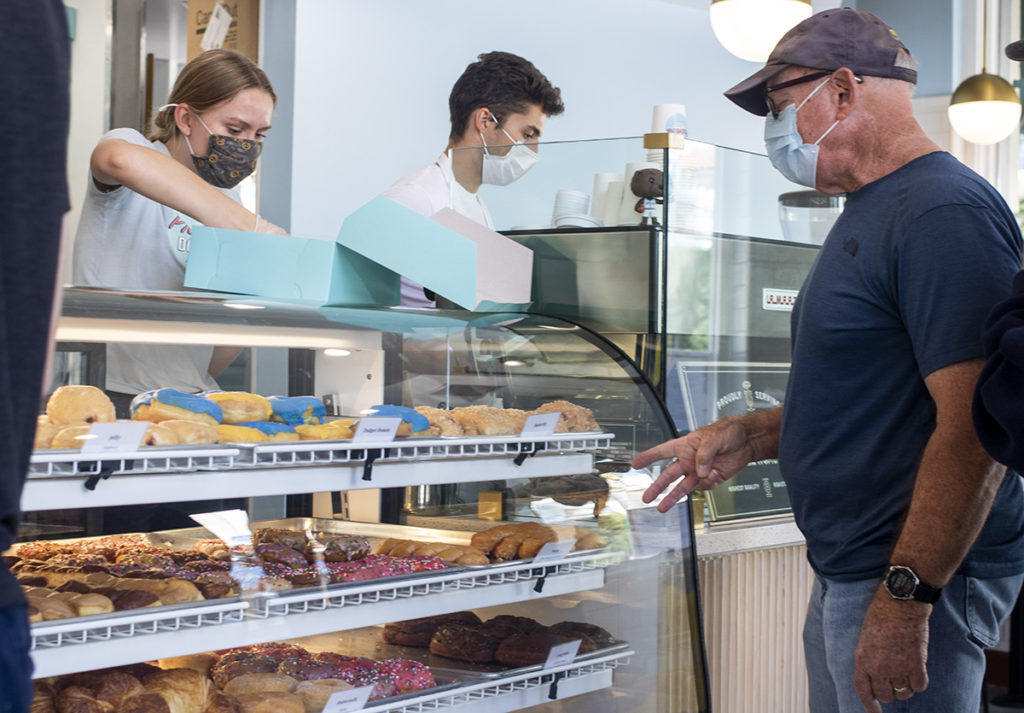 Hagen prepares a dozen of assorted donuts for a customer's order.