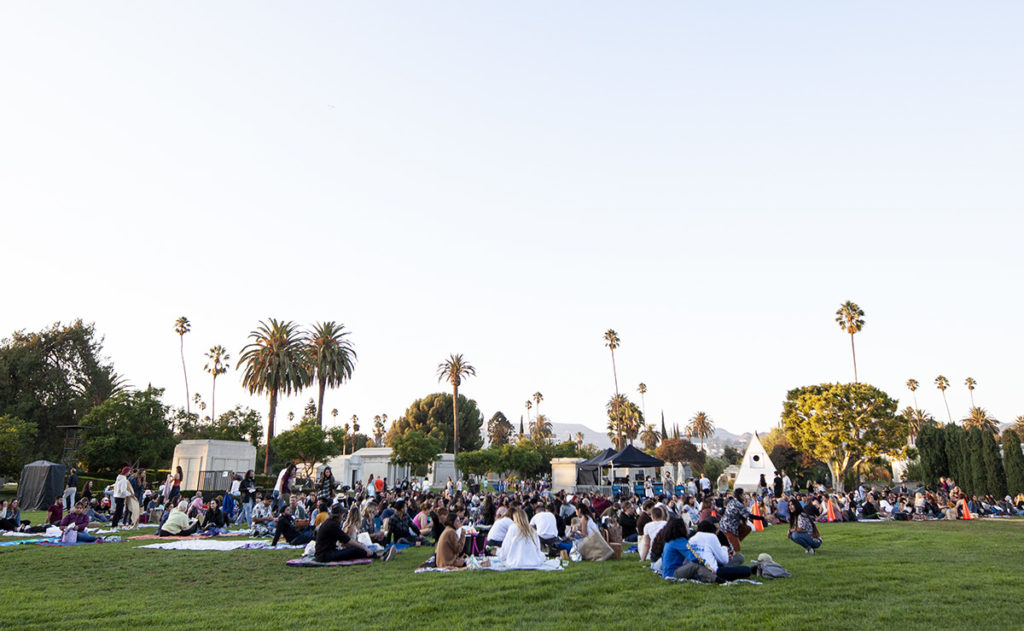 Psychedelic pop band Glass Animals performed at Hollywood Forever Cemetery, which doubles both as a funeral home and a cultural events center.
Pennsylvanian rapper binki opened the concert prior to Glass Animals' headlining performance.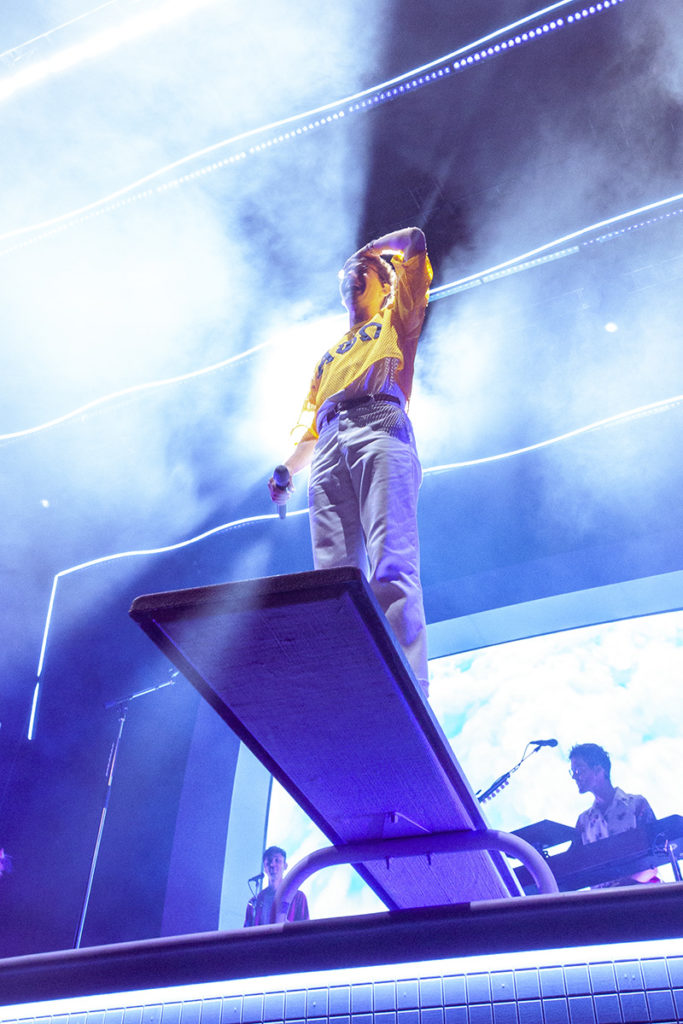 Glass Animals frontman Dave Bayley jumps on the stage's diving board – a replica of the "Dreamland" album art – and greets the cheering crowd.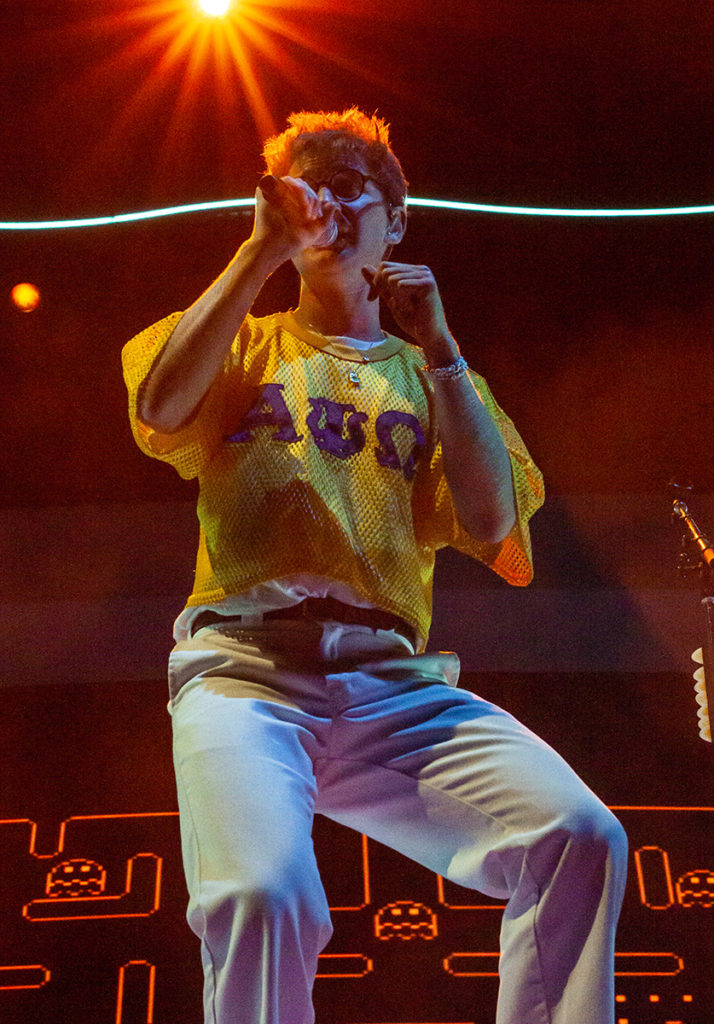 Bayley sings as Pac-Man is displayed in the background. The concert, along with its "Dreamland' stage props, projected nostalgic visuals.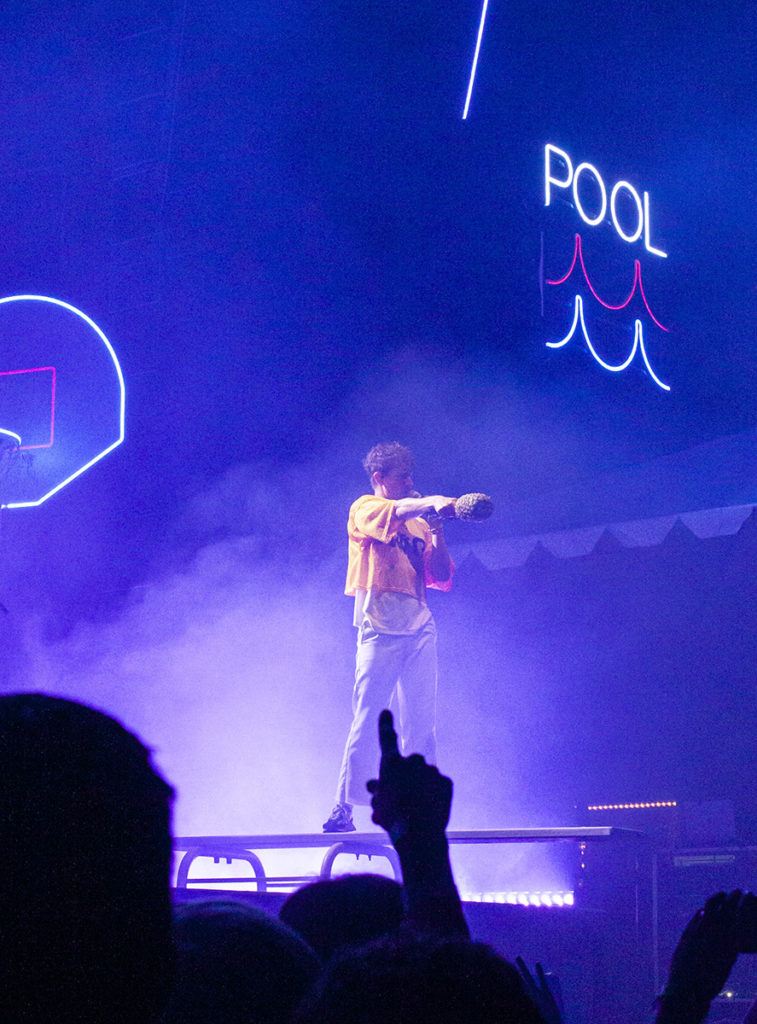 Bayley points a pineapple – a running joke between the band and its fans – at the audience, as he sings "Pork Soda," which features the lyrics "Pineapples are in my head."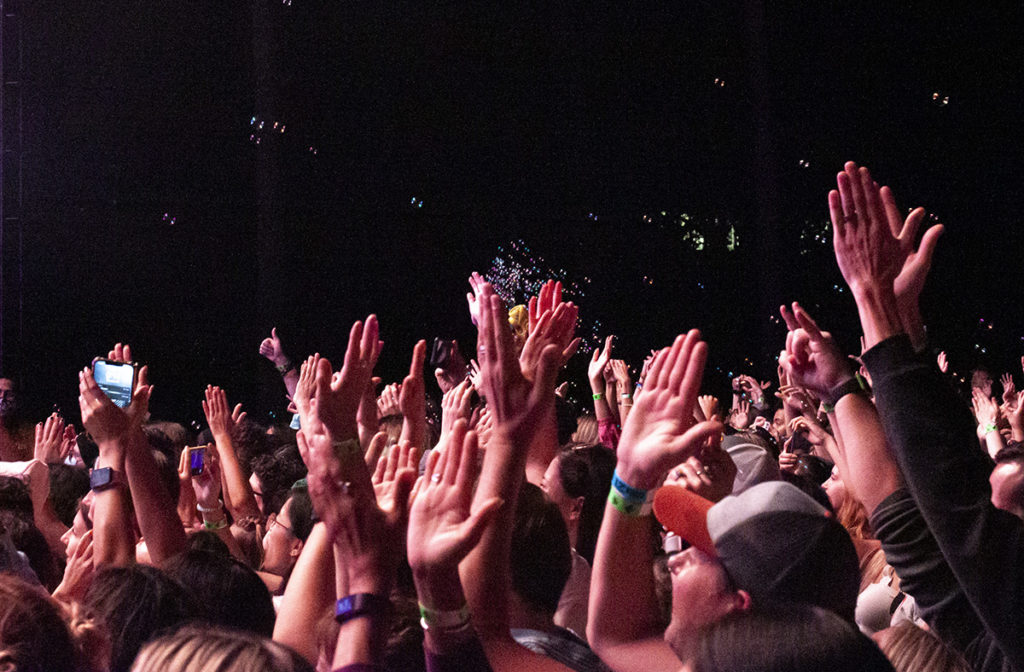 When closing their set, the band is met with cheers and varying chants from the audience asking for an encore.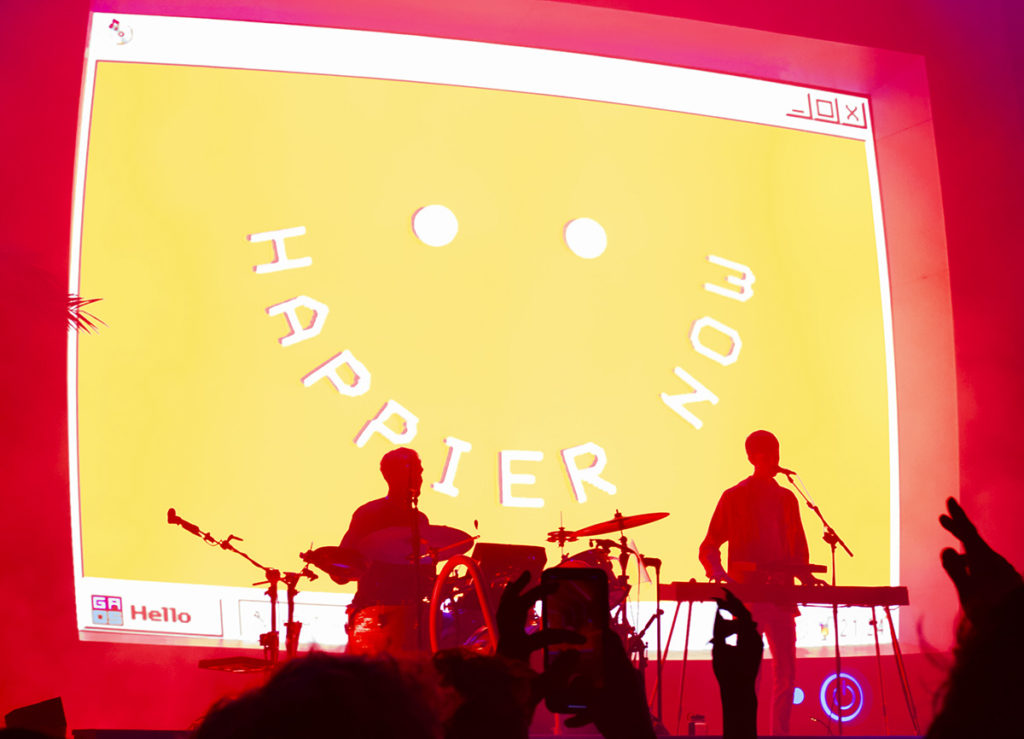 Glass Animals perform multiple songs during their encore, including a performance of their hit single "Heat Waves," in addition to projecting lyrics and new graphics during the song.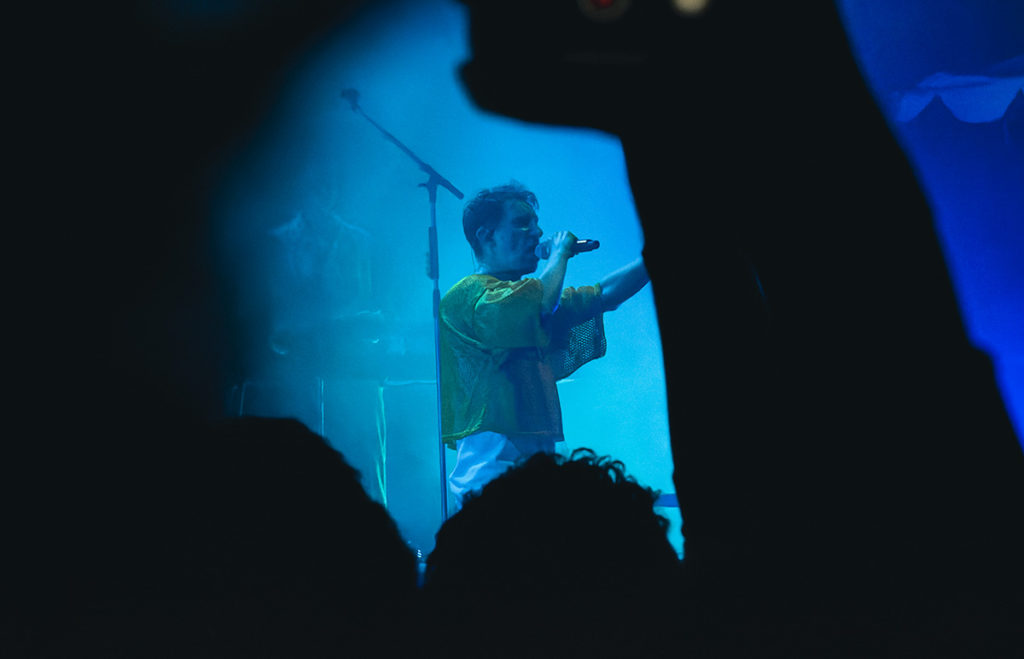 Bayley kneels as he sings the final verses of the band's encore.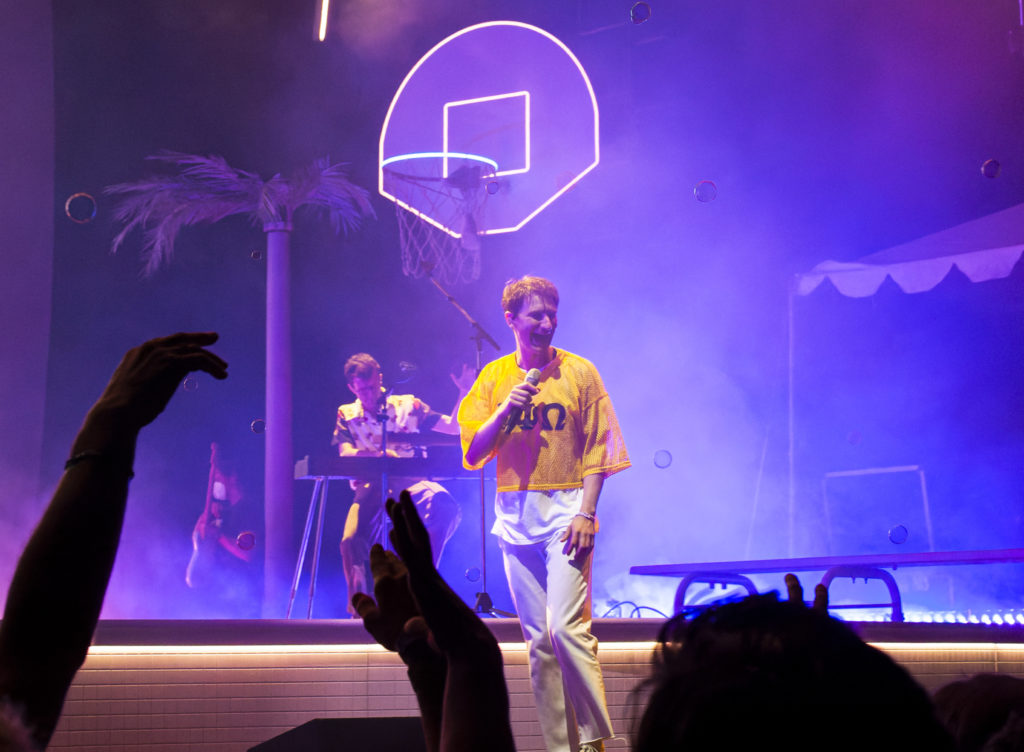 After their encore, Glass Animals received even more applause when they remarked on how the audience was the loudest out of any audience during their tour.