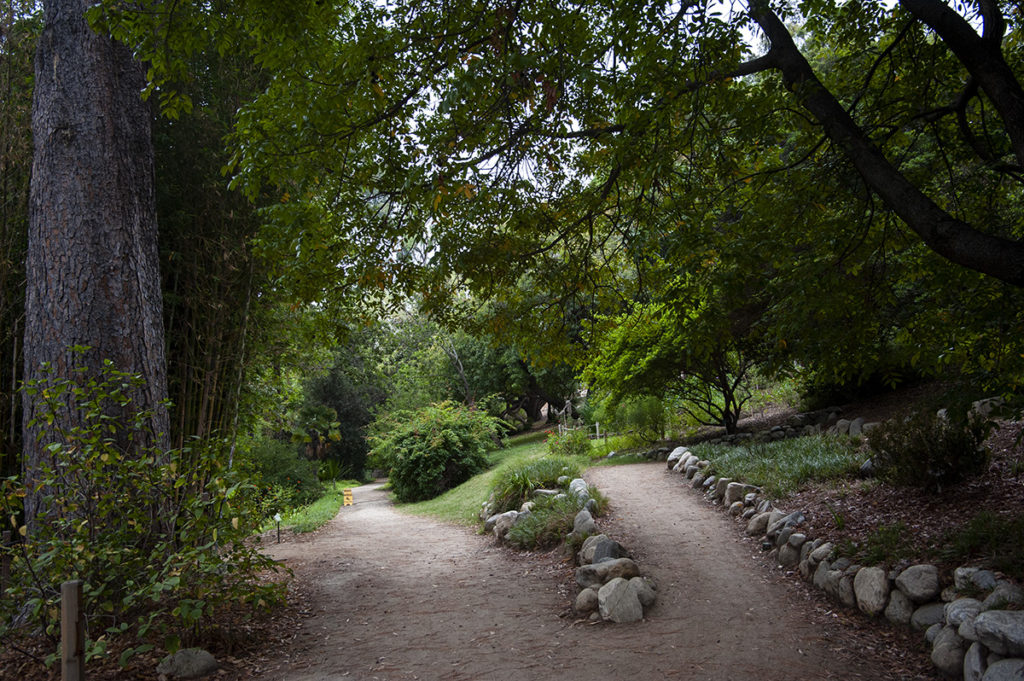 The Mildred E. Mathias Botanical Garden is home to more than 3,500 species of flora. This walkway, located next to the amphitheater, is home to native Australian plants, palms and succulents. The garden also features a variety of Eucalyptus tree species.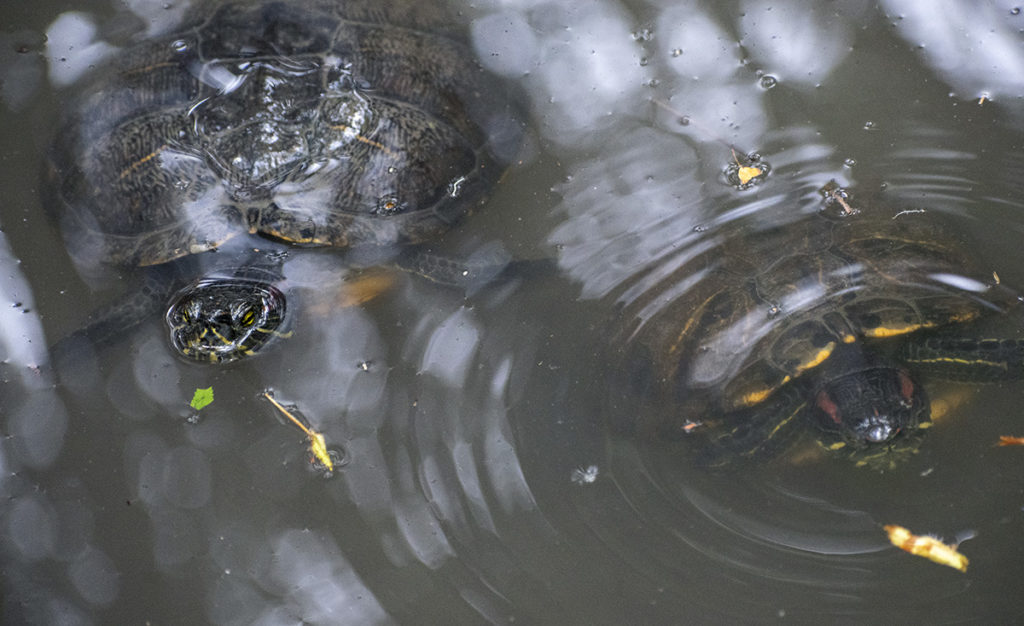 Red-ear slider turtles swim together in the riverbed by the botanical garden's southern bridge.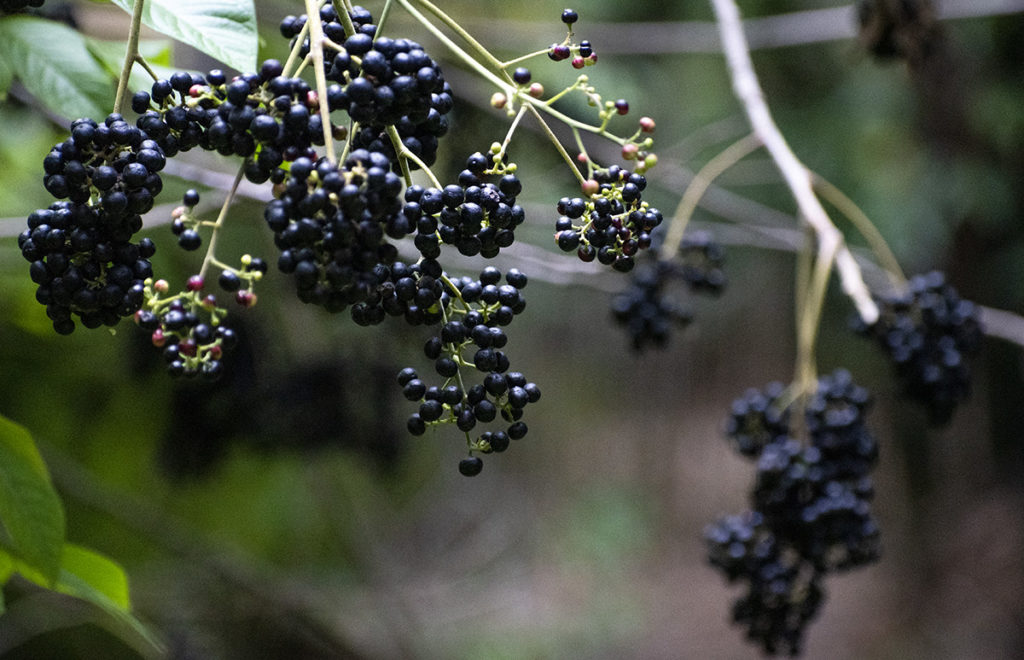 An abundance of Sambucus nigra elderberry surrounds diverse trees, ferns and bamboo by the stream.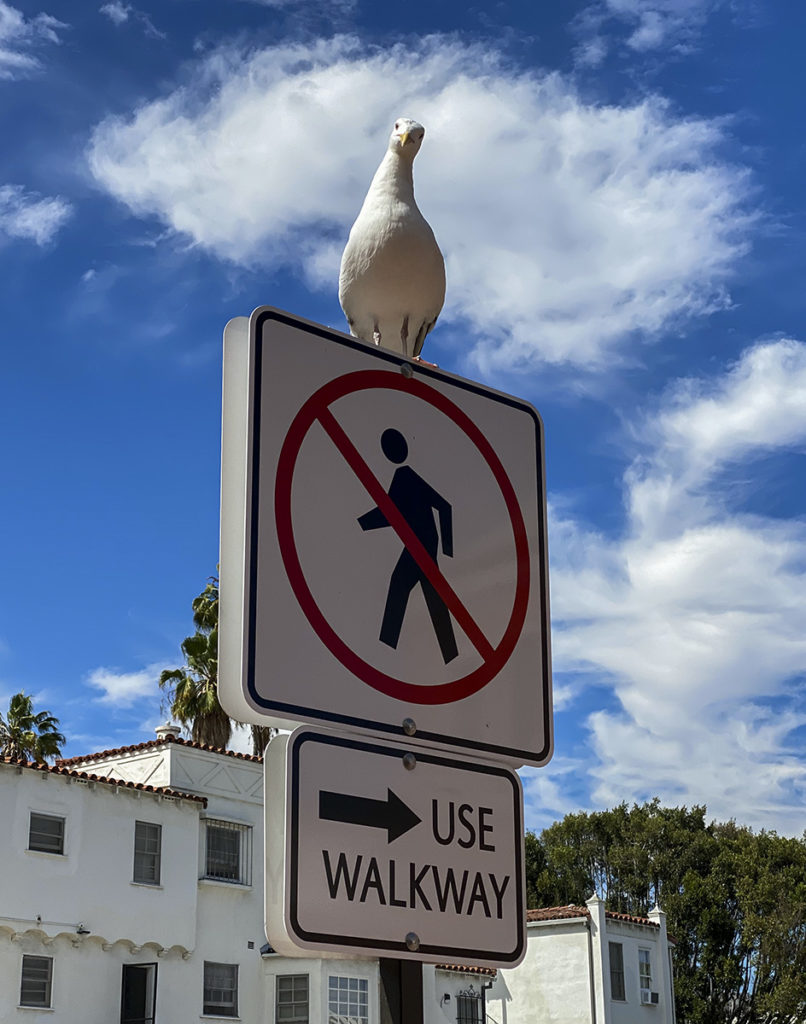 A California gull stands perched above a road sign in front of a graduate student apartment complex.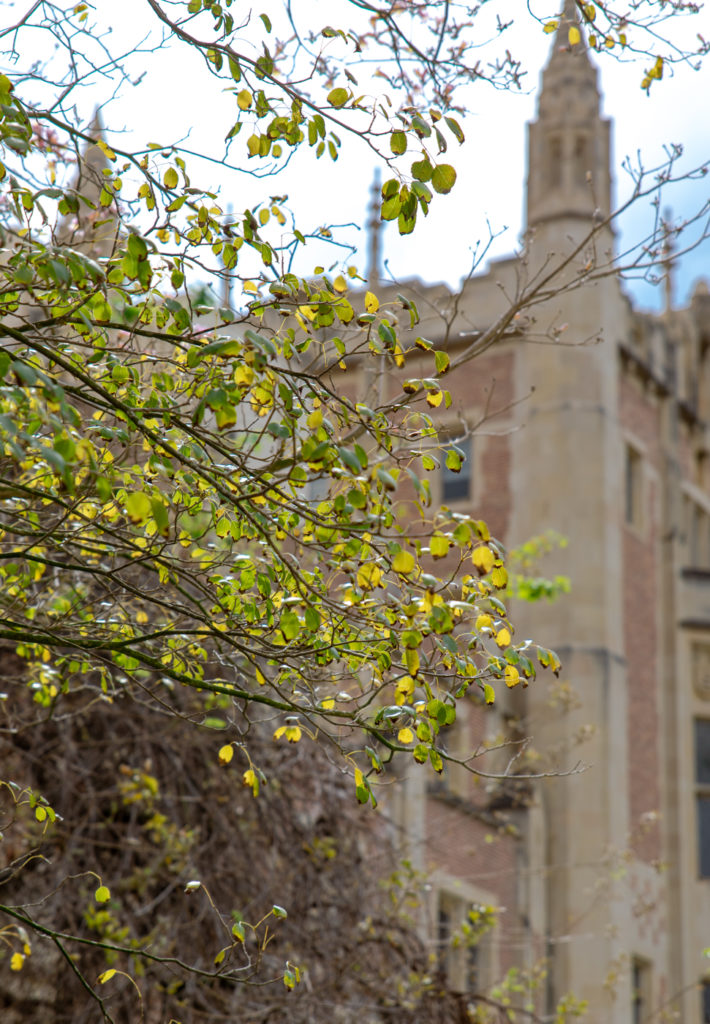 Various trees can be found across UCLA's 419-acre campus, including the raised planters near Kerckhoff Hall.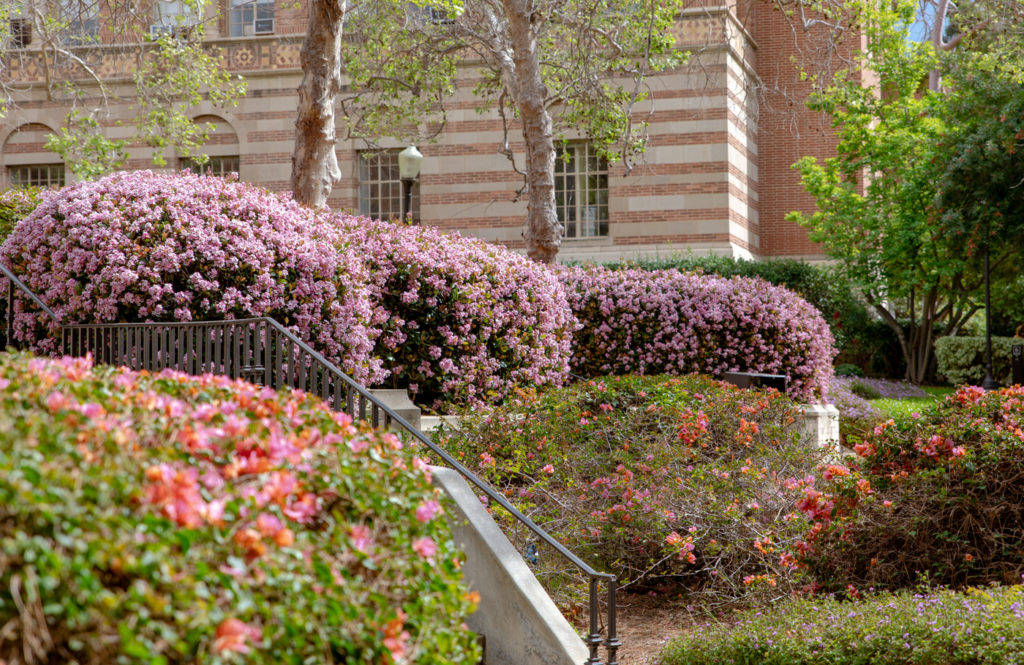 Throughout campus and on Bruin Walk, the UCLA groundskeepers maintain the greenery of UCLA year-round, providing services such as tree pruning, shrub maintenance and reseeding.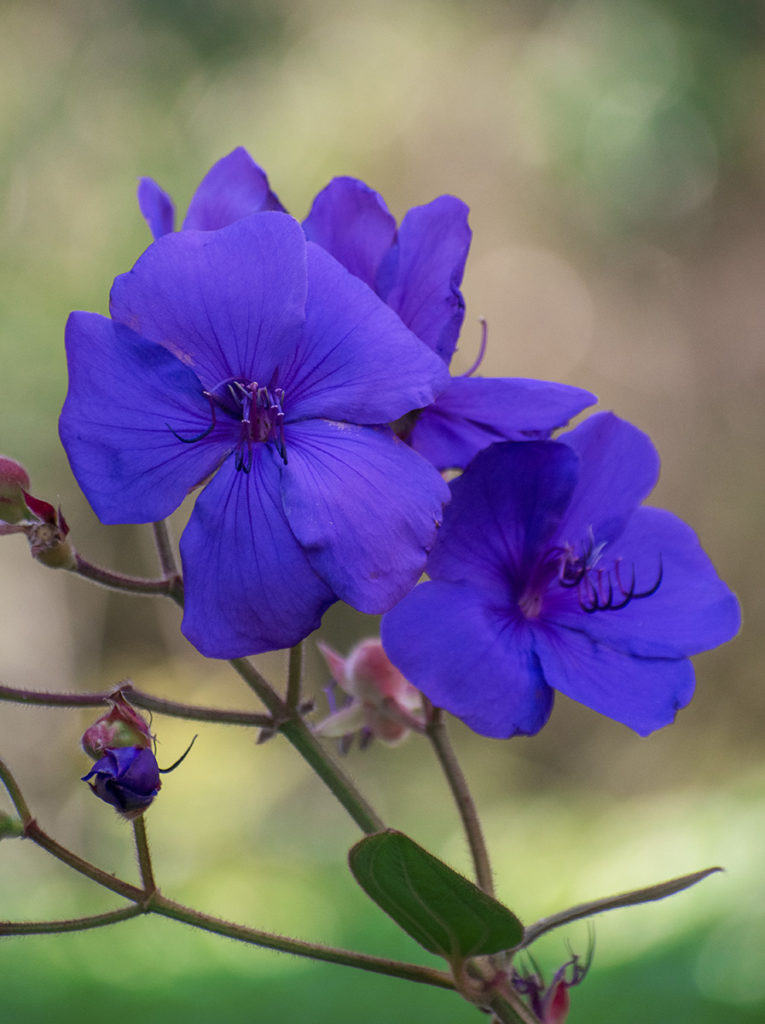 Purple flowers from a glory bush can be found in the path between Gold Hall and the Collins Executive Education Center.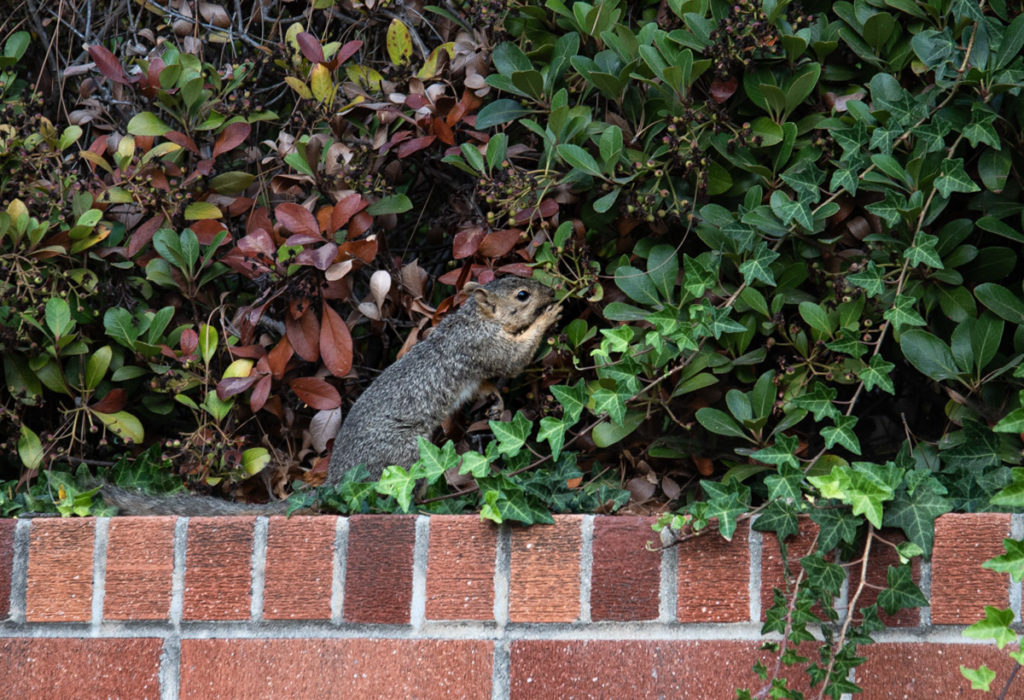 The eastern fox squirrel is a common sighting around UCLA's campus. One squirrel nibbles on a plant near Royce Hall.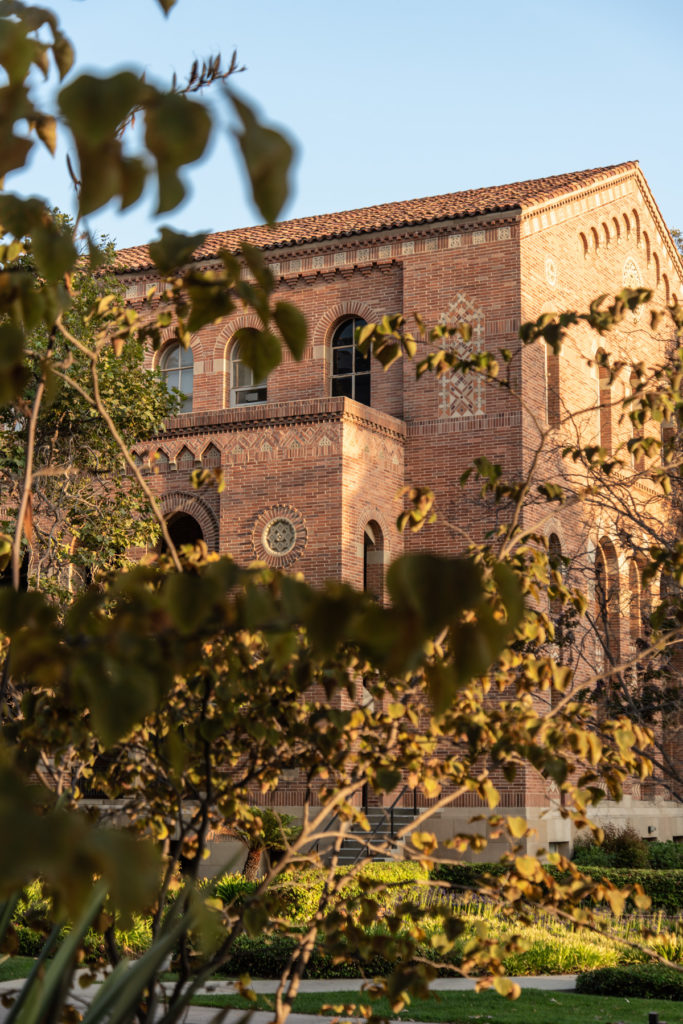 Lush ferns, trees and wildlife surround Haines Hall.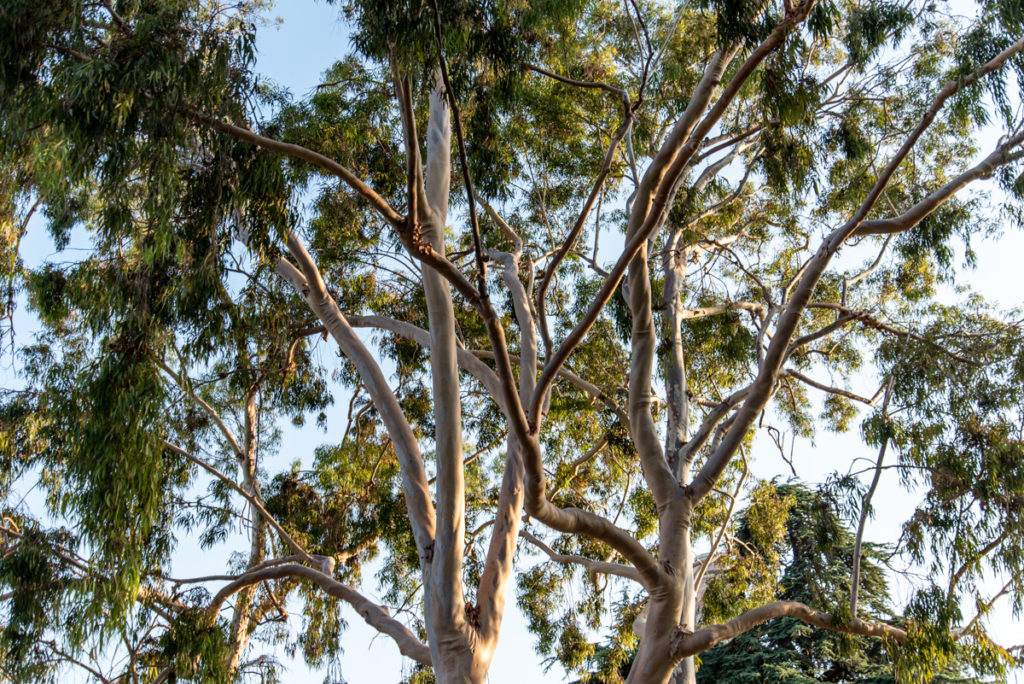 While featured prominently in the Mildred E. Mathias Botanical Garden, eucalyptus trees can also be seen throughout campus. These trees are considered to be an invasive species common to California.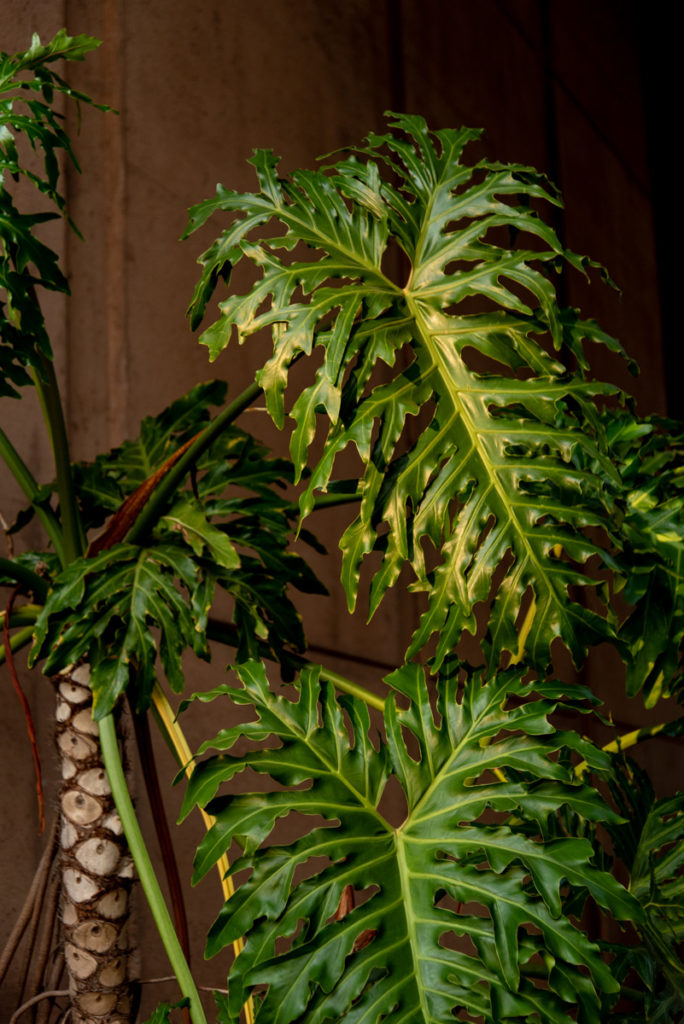 In contrast to the concrete walls and stairs that make up Bunche Hall, one small patch of ferns adds a pop of green beneath the building.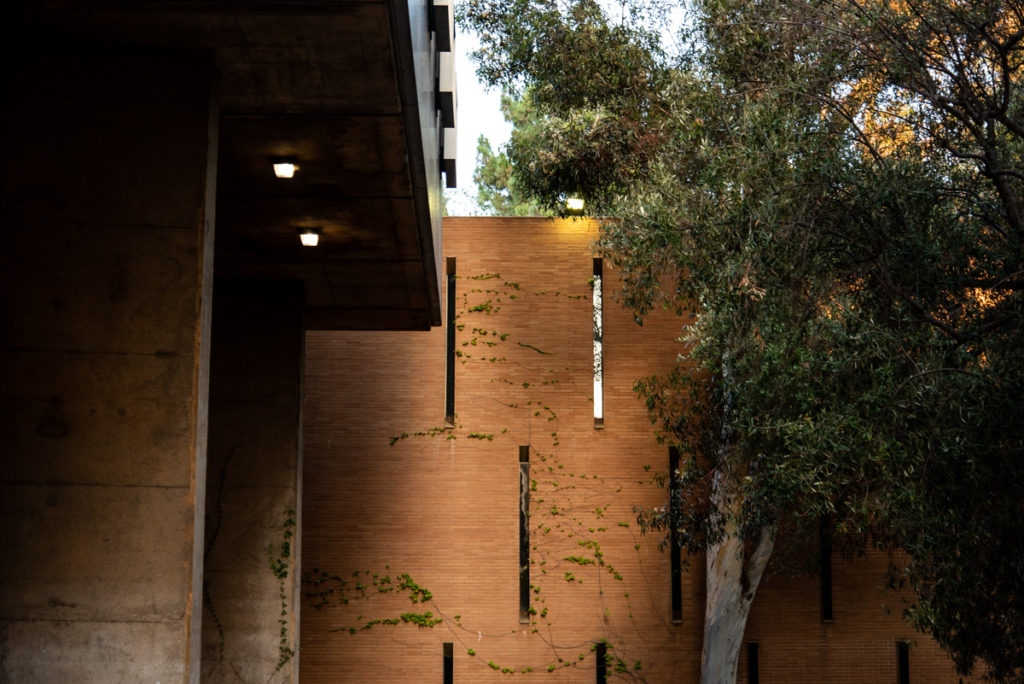 Bunche Hall is also home to many vines, which grow along the pillars and the sides of the building.