It's nearly 100 degrees at kickoff, but it feels even hotter inside the costume. Sweat drips as you expertly maneuver through the stands, despite your limited visibility and enormous paws. Half a foot taller than usual, you tower over a sea of disgruntled fans.
UCLA is losing – but that doesn't matter right now.
Your only goal is to get the crowd excited again. You pull out your signature dance moves, even though you're exhausted from bearing the weight of the 8-pound bear head. Soon enough, the muffled sounds of cheering return.
For the next few hours, you are the most recognized face in the Rose Bowl – but after the game is over, no one knows who you are.
For UCLA's student mascots, this is nothing more than a typical game day. At every major sporting event, no matter the outcome, one thing is certain: Joe and Josie Bruin will put on a show.
But who are the students bringing these characters to life?
The answer is not as easy as a name.
Mascot team co-captains Student A and Student B said anonymity is crucial to maintain the mascot "magic" of Joe and Josie Bruin.
"It's to preserve the authenticity of the character," Student A said. "We want our mascots and our program to be about Joe and Josie, and we do not want it to be about the students inside the suit."
The mascots belong to UCLA's Spirit Squad, which is composed of three different teams: cheer, dance and mascoting. Both veteran mascots, Student A has played the role of Josie for two years and Student B for three.
Despite not having any performance background, Student A decided to push herself out of her comfort zone by joining the Spirit Squad when she was a freshman.
Student B, on the other hand, initially wanted to join the squad as a cheerleader. Through the audition process, however, she unexpectedly discovered her skill set lent itself more to mascoting. She quickly fell in love with her new role as Josie.
Student A said her greatest challenges stepping into the role were learning how to improvise and getting over her fear of the crowd's judgment. But once she attended her first game as Josie, her nerves quickly dissipated. She realized everyone there was simply excited to see the mascots, swarming her with high-fives and hugs.
"There's never a sense of getting embarrassed," Student A said. "You can just go out and perform and be funny and silly but also just be a representative of your community."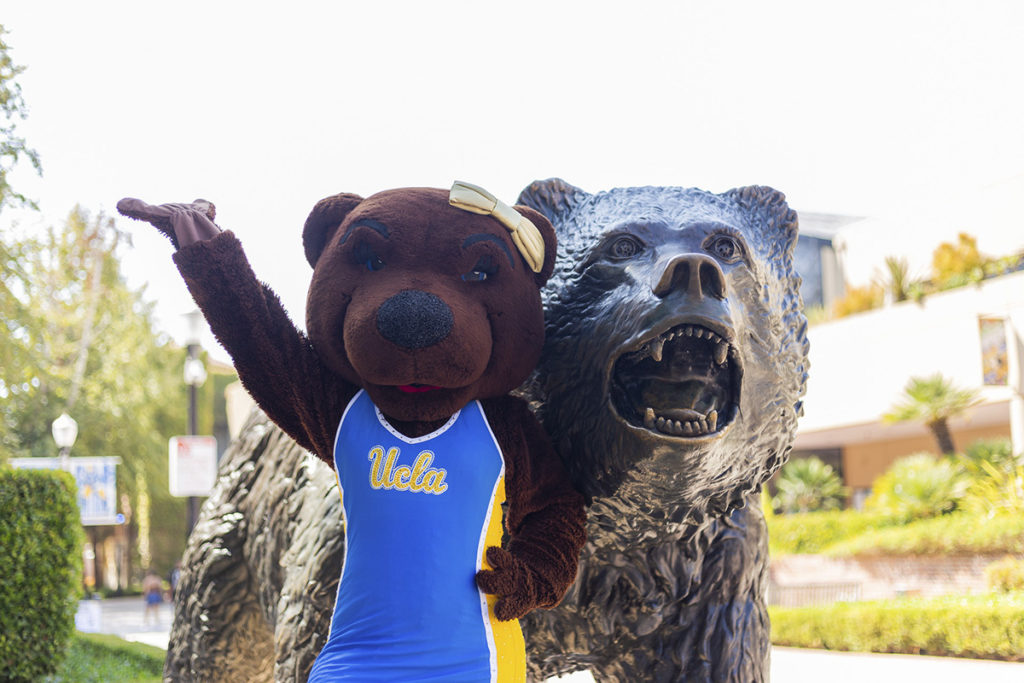 Before the COVID-19 pandemic, Student B said some of her favorite interactions at games were with children and couples. Whenever a game started to slow down, she put in extra effort to interact with the fans – sometimes through pom-pom sword fights and dance battles with kids or jokingly flirting with someone's boyfriend.
While Student B enjoys the anonymity the costume provides, she sometimes struggles with not receiving credit for her work.
"In the role of a mascot, you don't get any recognition, and that means it's quite a self-sacrifice in that sense," Student B said.
Student B is interested in working in the entertainment industry, but the anonymity required to be Josie has hampered her ability to network or further her career through the experience.
"You can't really get people to know your name, know your face, which a lot of times can be crucial to advancing your career – especially in sports or in entertainment," Student B said.
Despite the setback, Student B is grateful to be on the team. She said the most rewarding part is passing on her knowledge to the next generation of Spirit Squad members.
One such squad member is Ethan Castillo, a second-year cognitive science student, who joined last year in hopes of finding a community amid the isolation of the pandemic. Although the team was limited to remote events, he said it worked hard to overcome the distance and bond virtually.
Although the entire team never met face to face his first year, Castillo still credited Student A and Student B for taking him under their wings and helping build his confidence as a performer. Castillo said the best advice the captains have given him is to not fixate on his mistakes and to remember that he is never performing alone.
"That's helped me a lot. … Knowing that even though I strive for perfection in what I do, if I do make a mistake, it's definitely not the end of the world," Castillo said. "It's just something that we can laugh about and work toward doing better."
In charge of onboarding new mascots, Student A and Student B must teach incoming team members about Joe and Josie's signature mannerisms and personality traits. Even though every mascot can add their own flair to the character, Student B explained that Joe and Josie's distinct personalities have a long history and must remain consistent.
"Josie is everybody's best friend. … If you ever need anything, you can go over to her and she's always having fun, " Student A said. "Joe is our star. He is our football guy, basketball guy. … He is a little less mature and likes to joke around a lot more, but he knows he's the one calling the shots."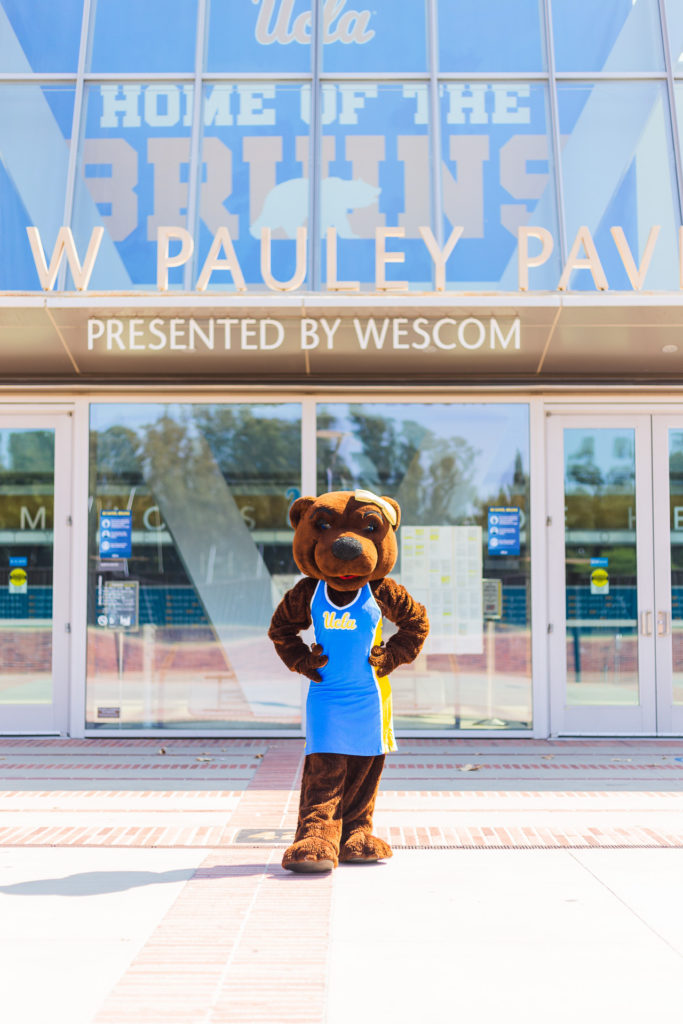 As the squad prepares for the return of packed stands at games, they have been training eight to 10 hours a week on campus over the summer. Student A said the team is eager to get back into stadiums to interact with fans again after not attending any games since students were sent home in March 2020.
However, Student B expressed some lingering concerns about their safety amid the ongoing COVID-19 pandemic.
"I'm super excited, but I'm a little nervous," Student B said. "The last thing I want is for one of my teammates to be put in danger through their presence at any games."
Despite this year's upcoming challenges, the students said they are grateful for the opportunity to face them as a team. After spending numerous game days together, Student A said the whole Spirit Squad has learned to rely on one another for support. Student B struggled with making friends at UCLA, but her past three years on the squad allowed her to build genuine connections within the community.
"I suffer from depression and anxiety in a strong sense, and I think being on the squad has been able to provide an escape from that," Student B said.
With her final year at UCLA fast approaching, Student B is sad to leave her uniform behind once she graduates – but she has faith that the next batch of Spirit Squad members has the talent to keep the legacy of Joe and Josie alive.
"The most rewarding part of this role is being able to pass on my knowledge to other people that are also interested in being a part of something bigger than themselves," Student B said. "You get to be put in contact with a lot of amazing, unique people that are willing to put their egos aside to bring joy to their communities."