Quarterfinals – UCLA posts a 12-7 defeat over Hawai'i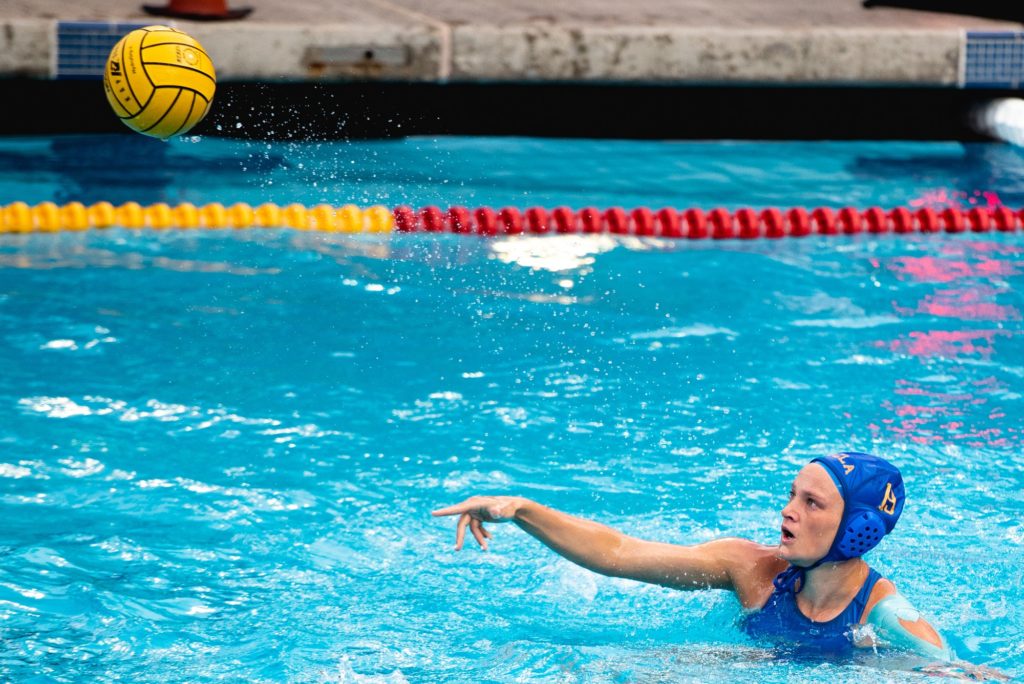 Junior utility Katrina Drake passes the ball up high. Drake recorded the second-highest goals on the team from last season and recorded two goals and an assist during Friday's game.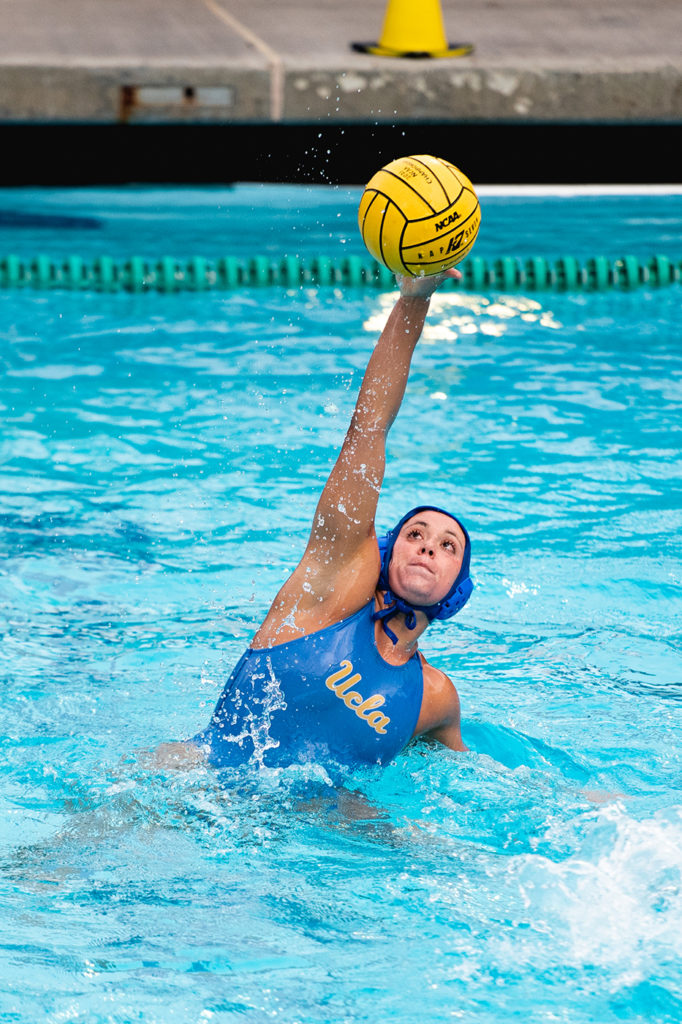 Junior attacker Bella Baia raises her arm to receive the ball. Assisted by Drake, Baia scored a goal that increased the Bruins' lead to 8-4.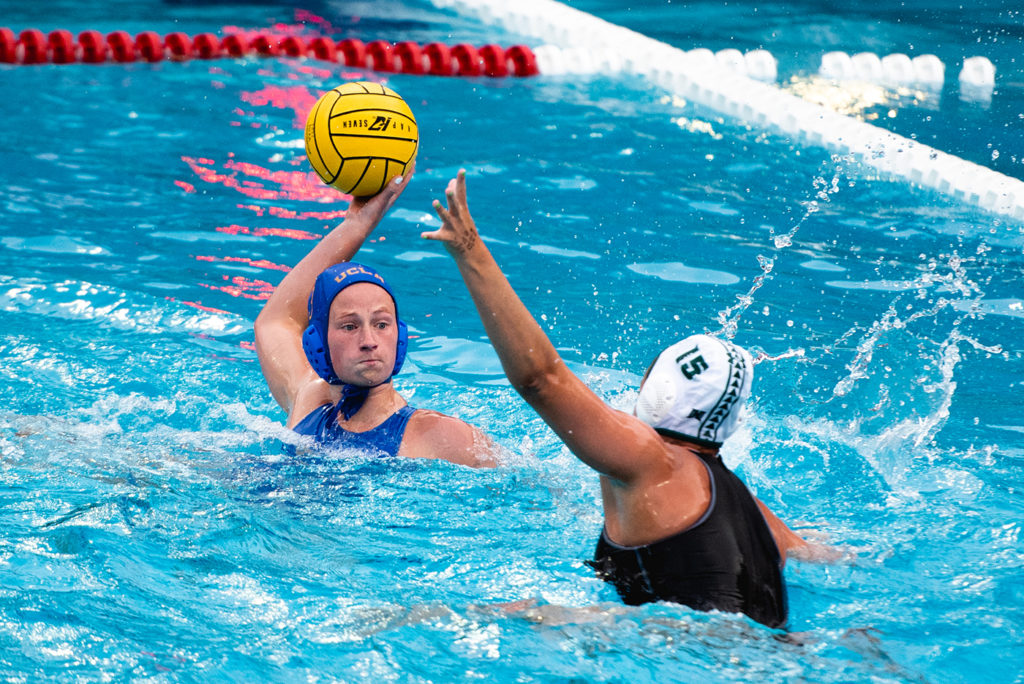 Facing the defense of Hawai'i's attacker Libby Gault, sophomore attacker Fiona Kuesis attempts to fire a shot. Kuesis' assist to senior attacker Lexi Liebowitz broke the 3-3 tie, giving the Bruins a 4-3 lead.
Drake, junior attacker Val Ayala and senior defender Brooke Maxson hold their arms up in a line against a ball pass attempted by Hawai'i's attacker and Big West Freshman of the Year Lucia Gomez de la Puente.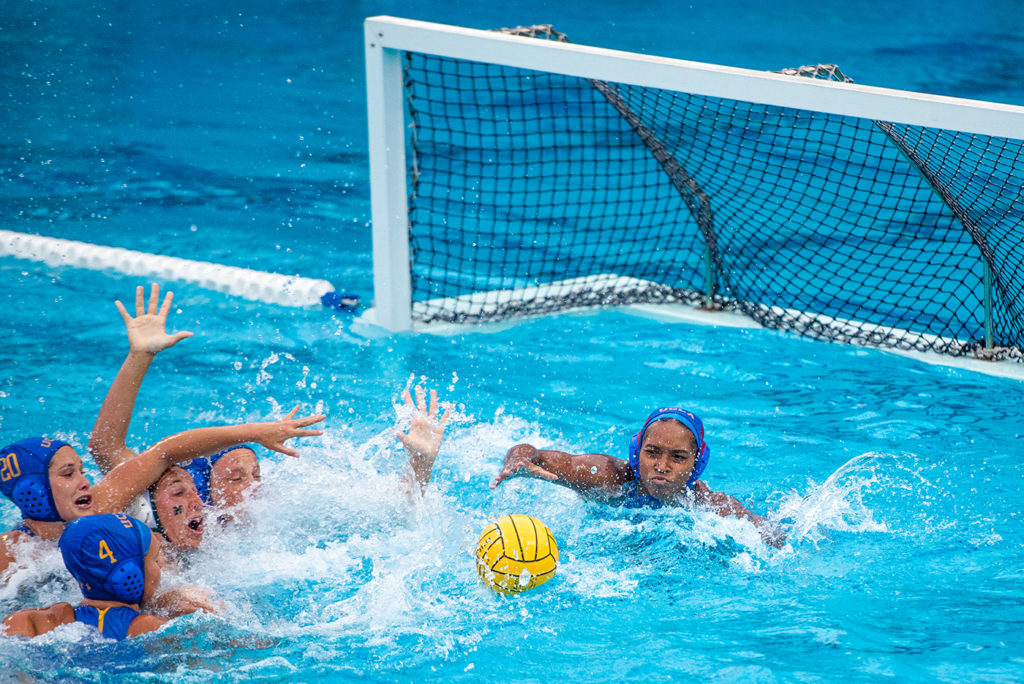 The Bruins scramble for the loose ball.
Semifinals – UCLA survives Stanford with a 9-7 win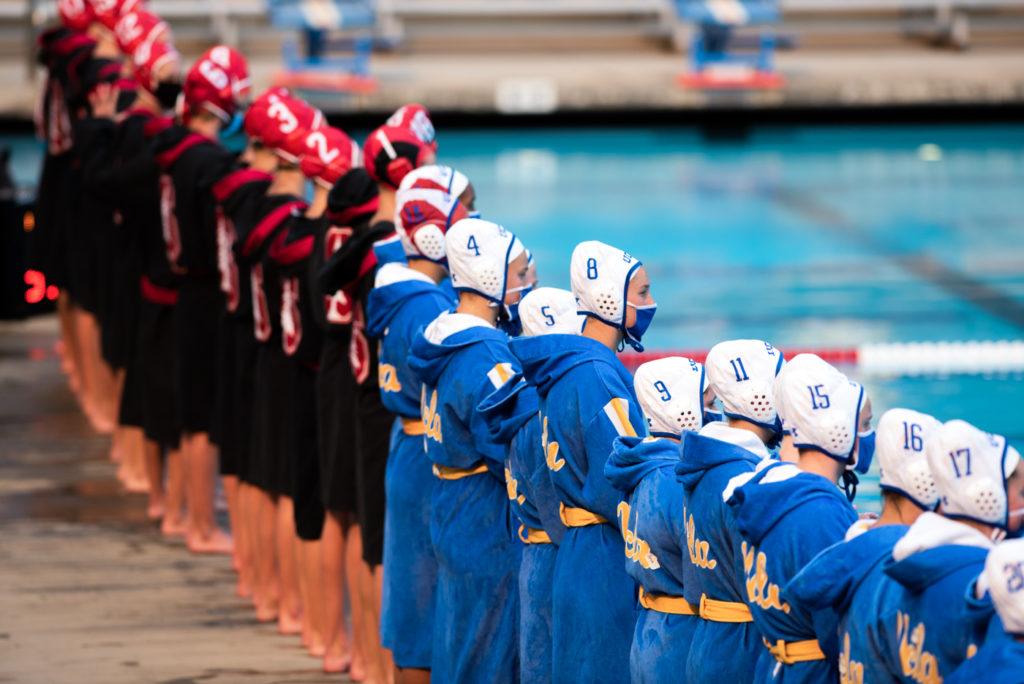 The Bruins faced the No. 2-seeded Cardinal in the semifinal match Saturday.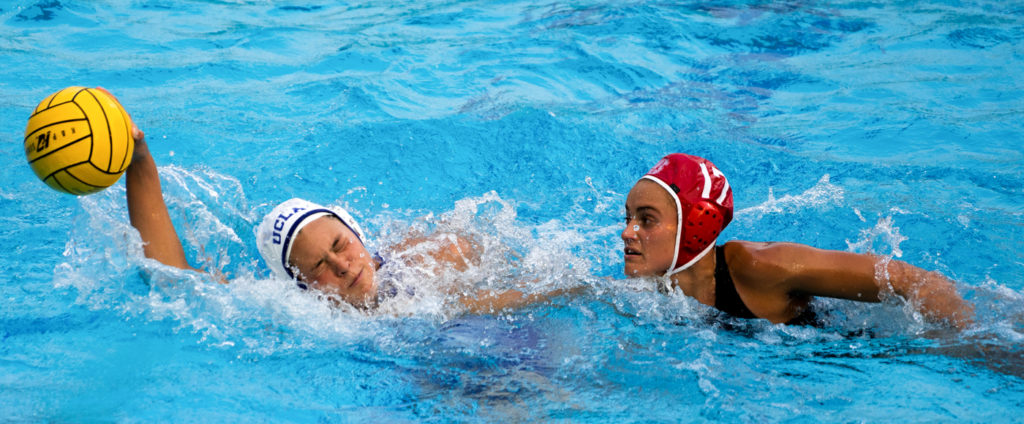 Ayala fights to keep possession as Stanford attacker and Mountain Pacific Sports Federation Newcomer of the Year Jewel Roemer wrestles below the water.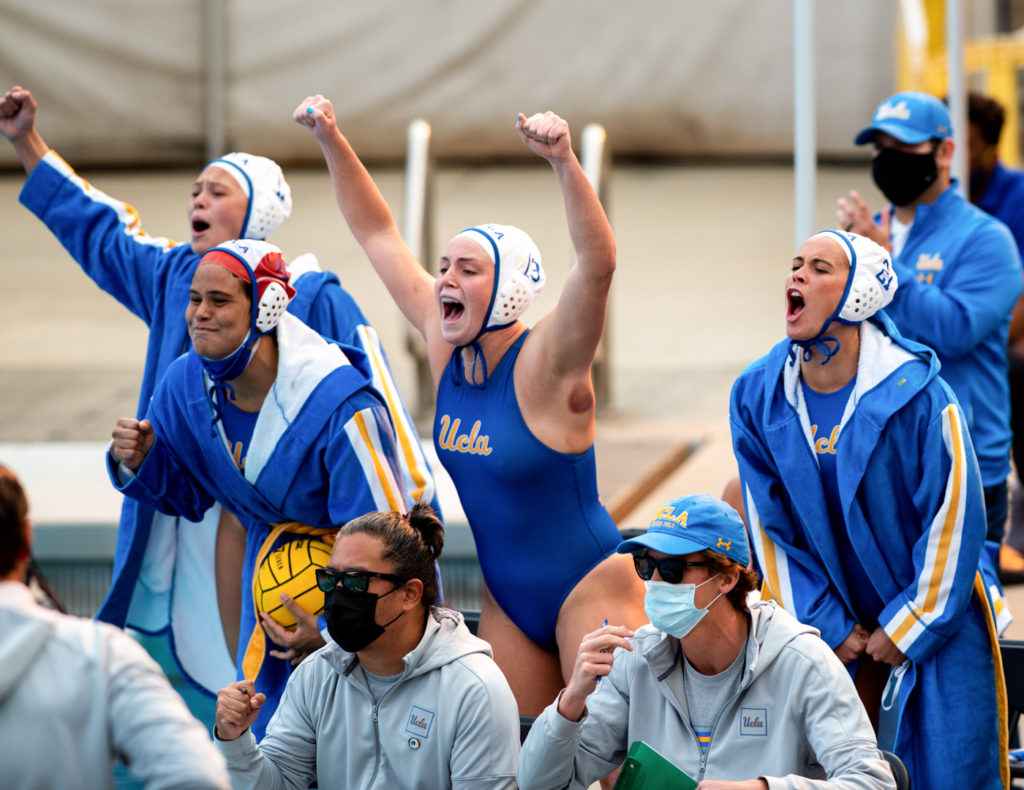 The Bruins cheer from the pool deck as UCLA quickly finds three points in the back of the net against the Cardinal in the first period.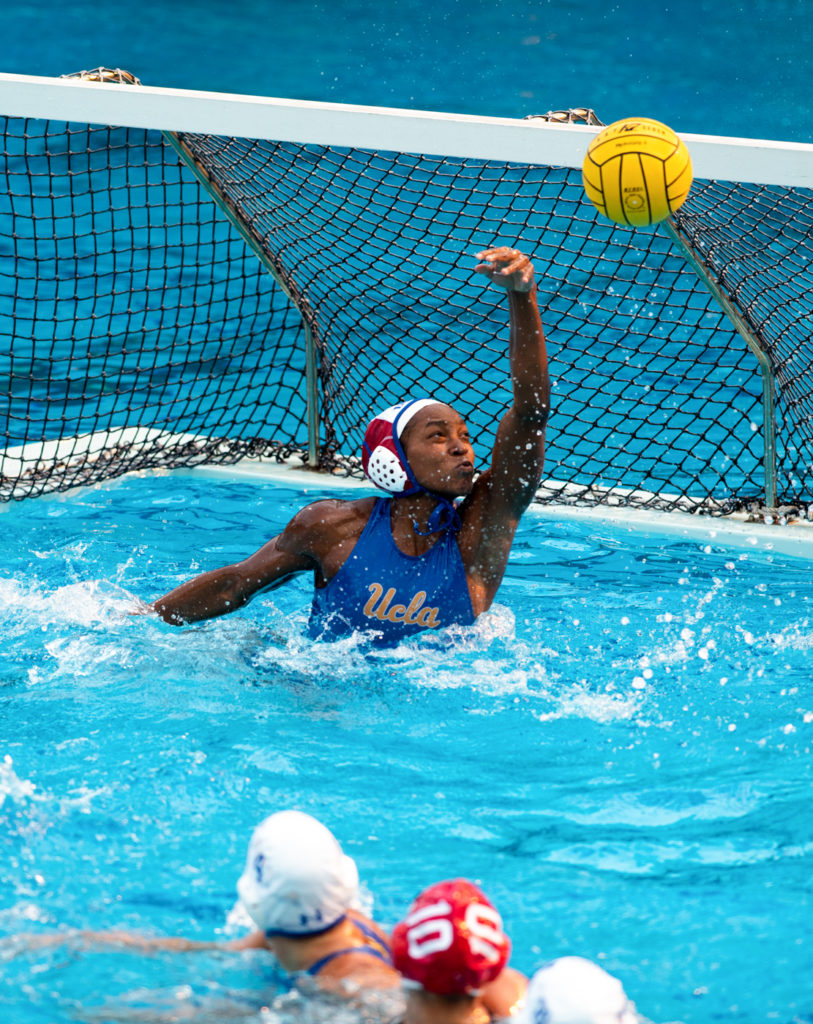 Senior goalkeeper Jahmea Bent reaches to block a shot. Bent earned a career-high 18 saves in the match against the Cardinal.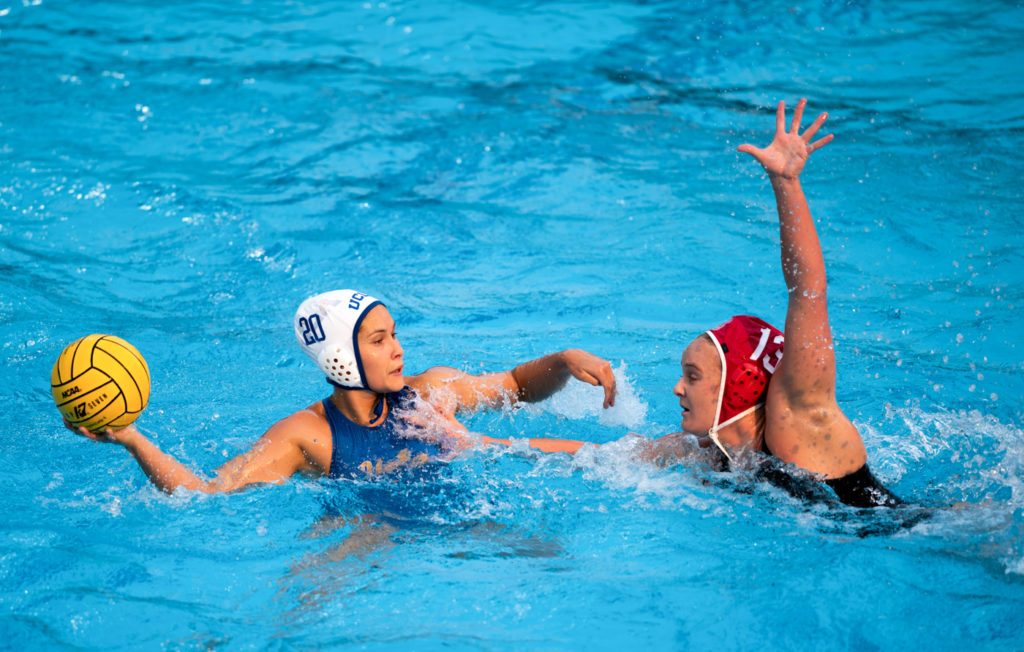 Senior Defender Brooke Maxson looks to make a play past Stanford defender Sophie Wallace. Maxon led the team in goals against the Cardinal, scoring her first career hat trick.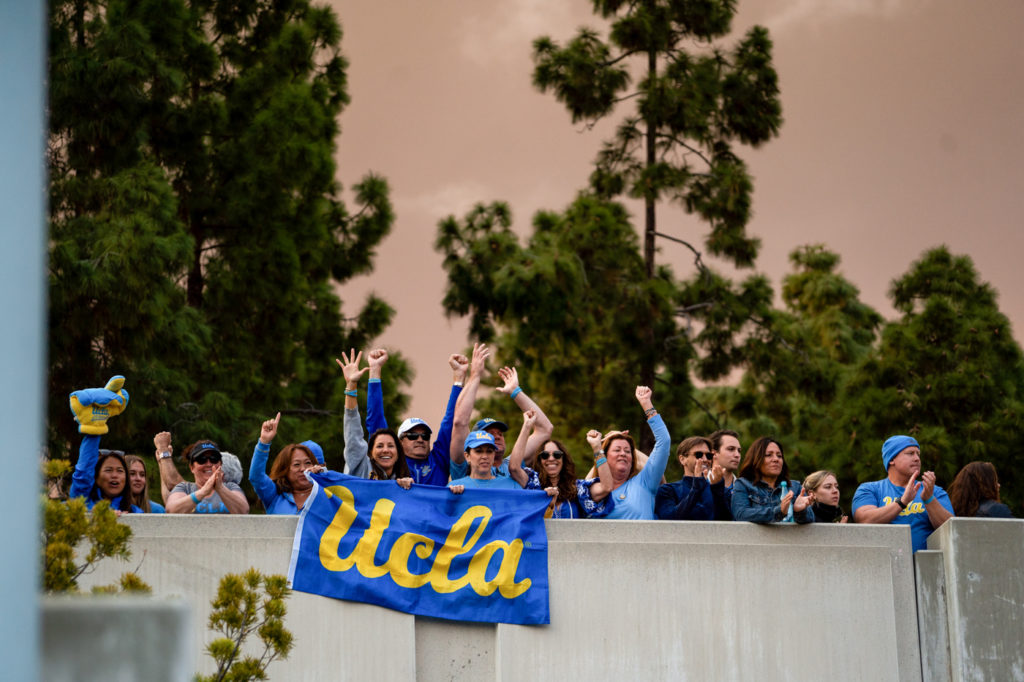 Family, friends, and fans of the Bruins cheer from the top of the Sunset Recreation Center parking garage. UCLA answered Stanford's attacks in the third and fourth period, defeating the Cardinal 9-7 to advance to the championship match.
Finals – USC trounces UCLA 18-9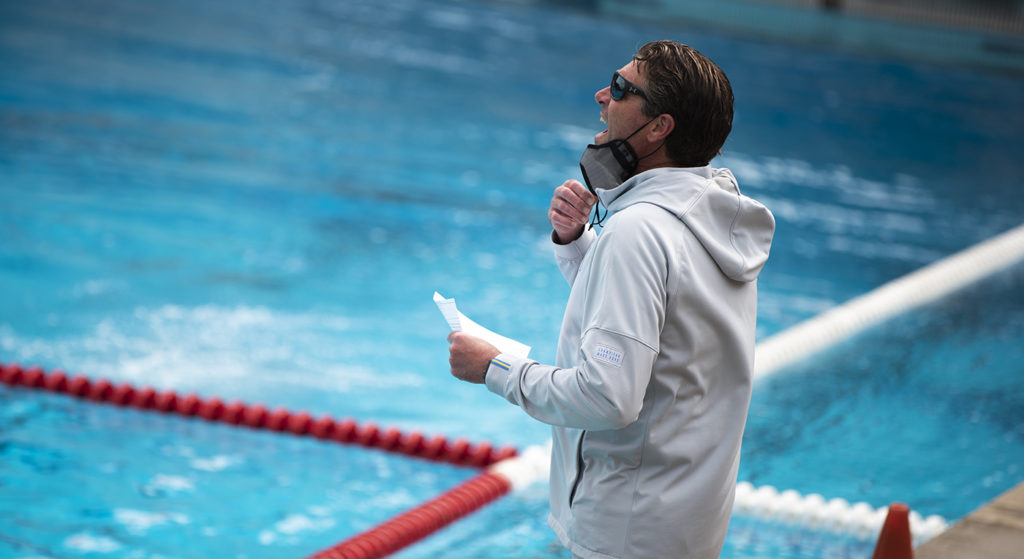 Coach Adam Wright yells instructions to his team after a USC goal.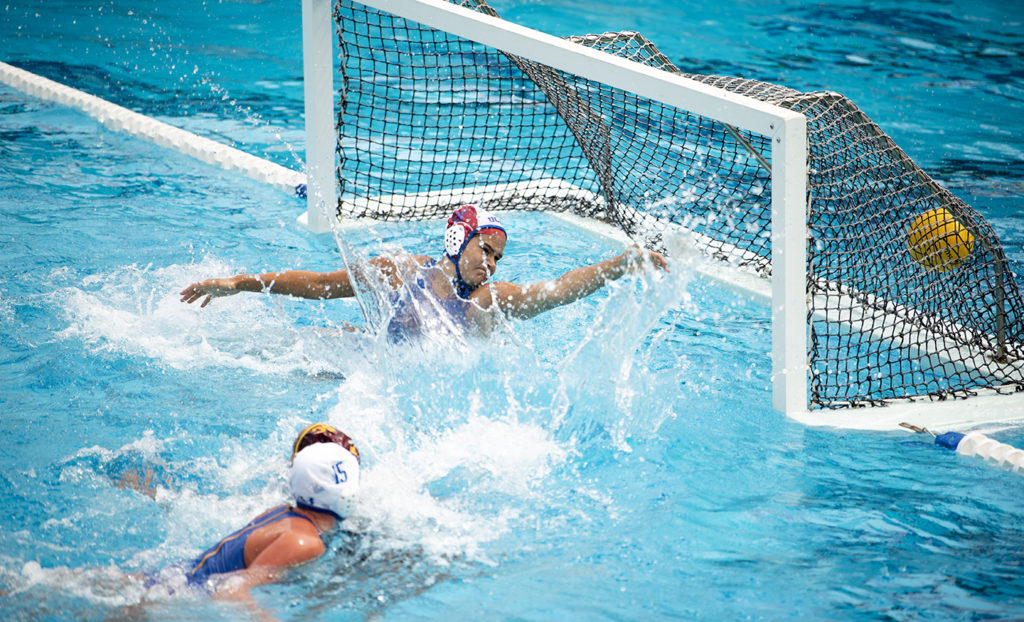 Redshirt sophomore goalkeeper Georgia Phillips allows a goal from USC. Phillips took over in the cage during the second period with the Bruins down 6-2.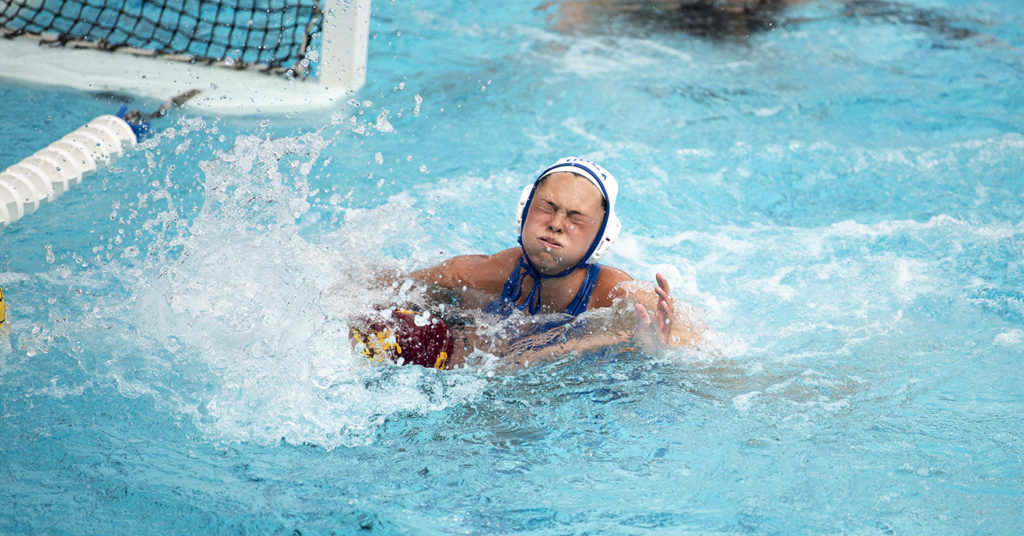 Ayala attempts to take back the ball after a steal by USC. Ayala finished with a goal and a steal.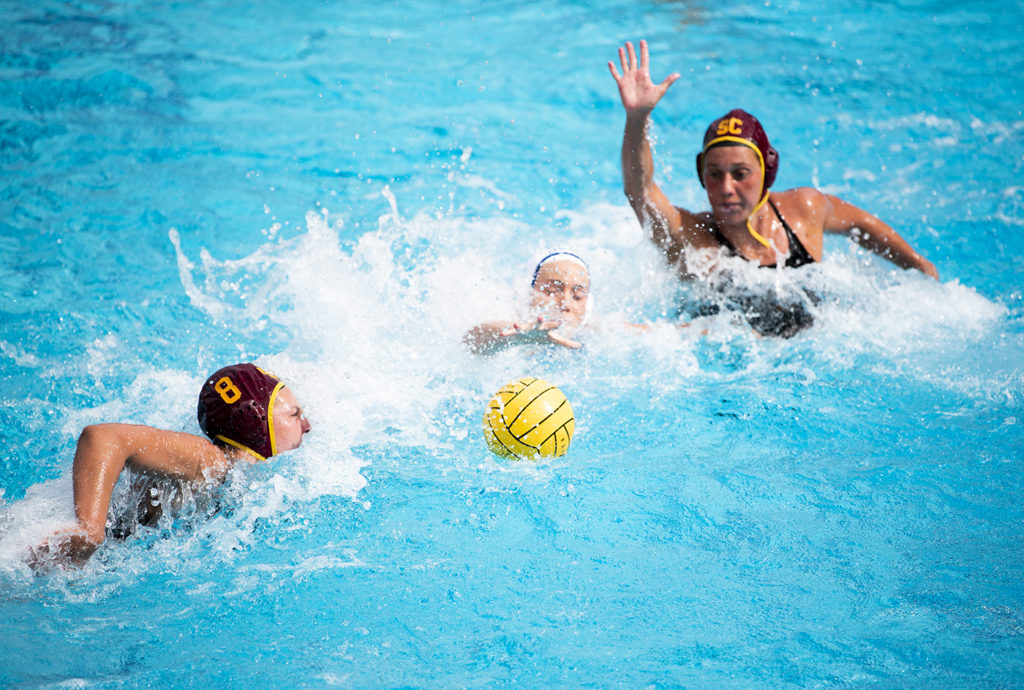 Junior center Ava Johnson reaches for the ball as two USC players go for the steal. Johnson found the back of the net twice in the game.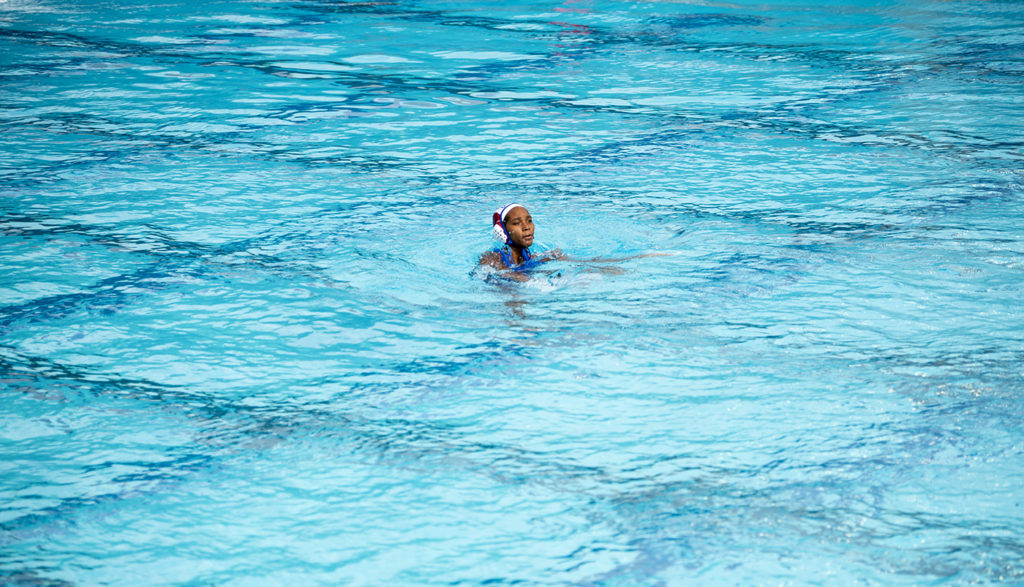 Senior goalkeeper Jahmea Bent watches a play unfold after passing to her teammates.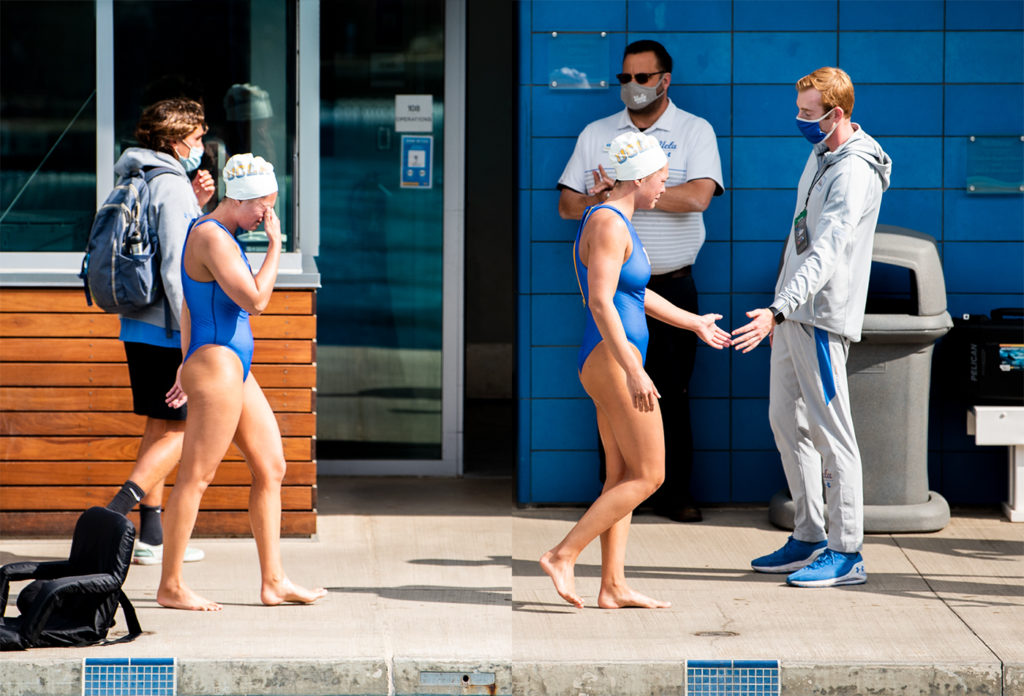 (Left to Right) Senior defender Myna Simmons walks out of the pool. Director of Team Operations Michael Hull high-fives Ayala. UCLA lost to USC 18-9, incurring the worst margin of defeat in NCAA women's water polo championship history.