In response to the growing unrest in Israel and Gaza, hundreds of protesters gathered near the Wilshire Federal Building on May 15 and May 16.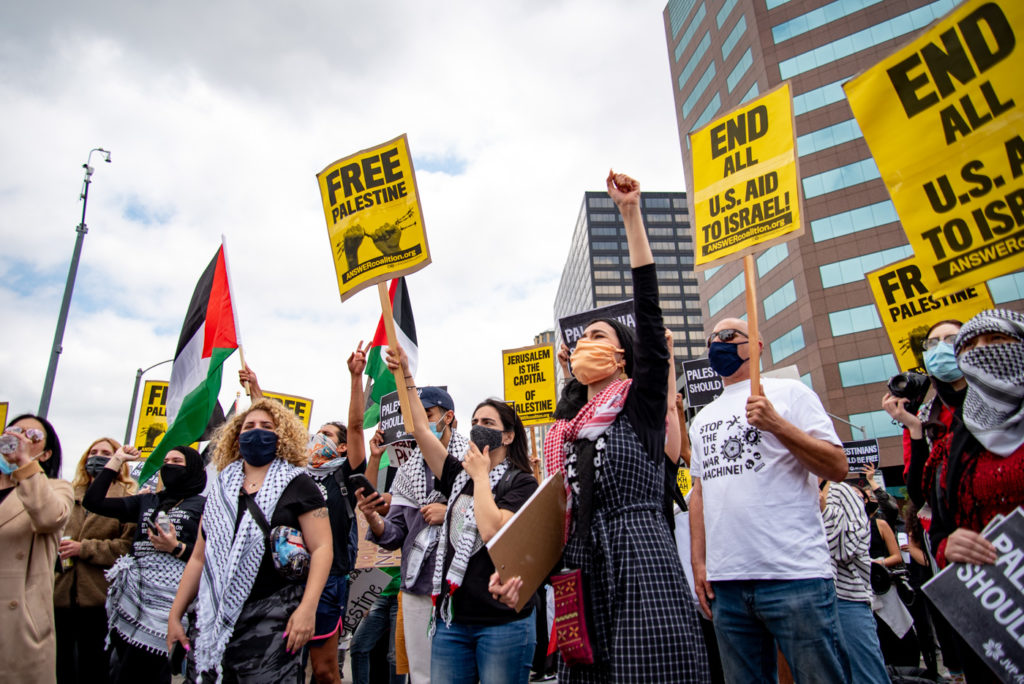 At noon Saturday, protesters gathered at the intersection of Wilshire Boulevard and Veteran Avenue. In response to the current Israeli-Palestinian conflict, protesters called for an end to Israel's attacks and forced evictions against Palestinians. Many came carrying Palestinian flags and signs reading "Free Palestine."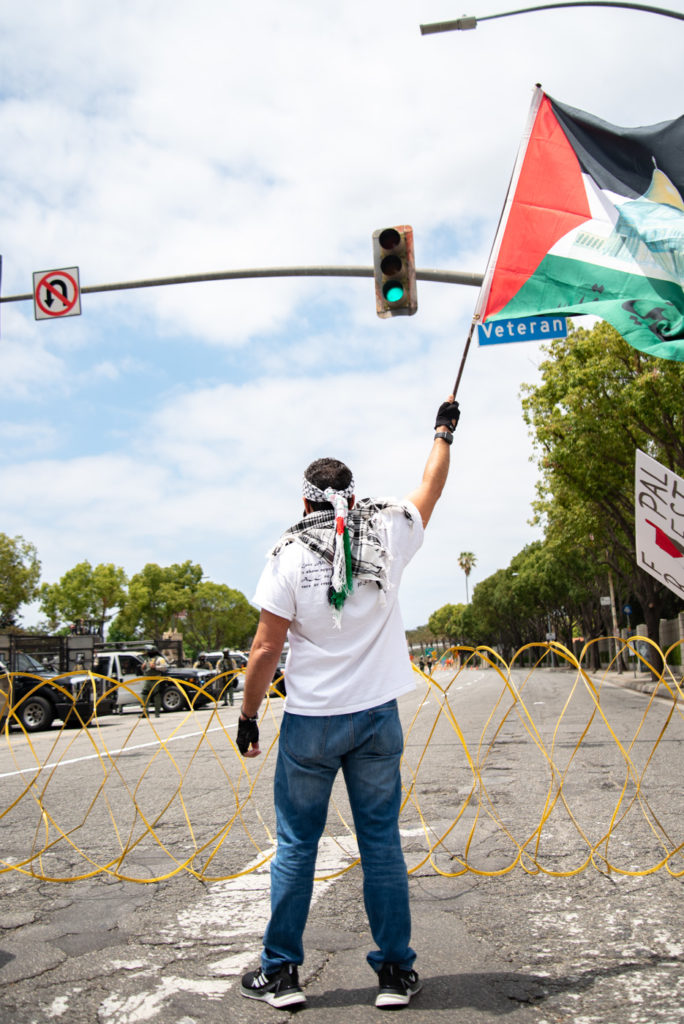 The intersection was blocked off from traffic with dozens of police officers in riot gear surrounding the protesters. One man stood facing a row of Los Angeles County Sheriff's Department vehicles as he waved a Palestinian flag in the air.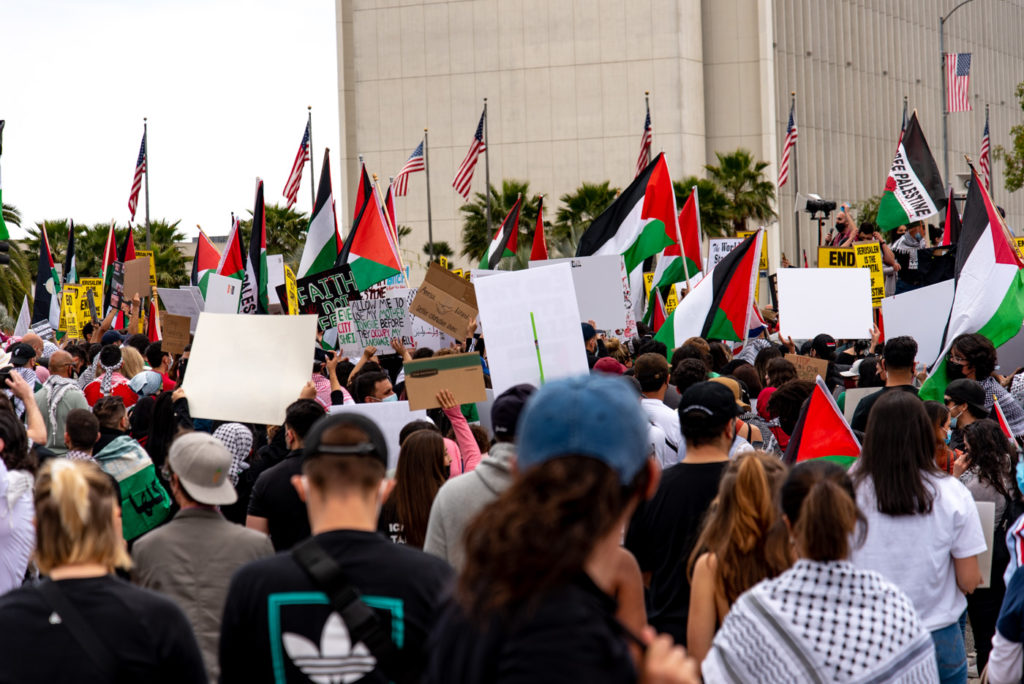 By 1:00 p.m., a large crowd had gathered at the intersection.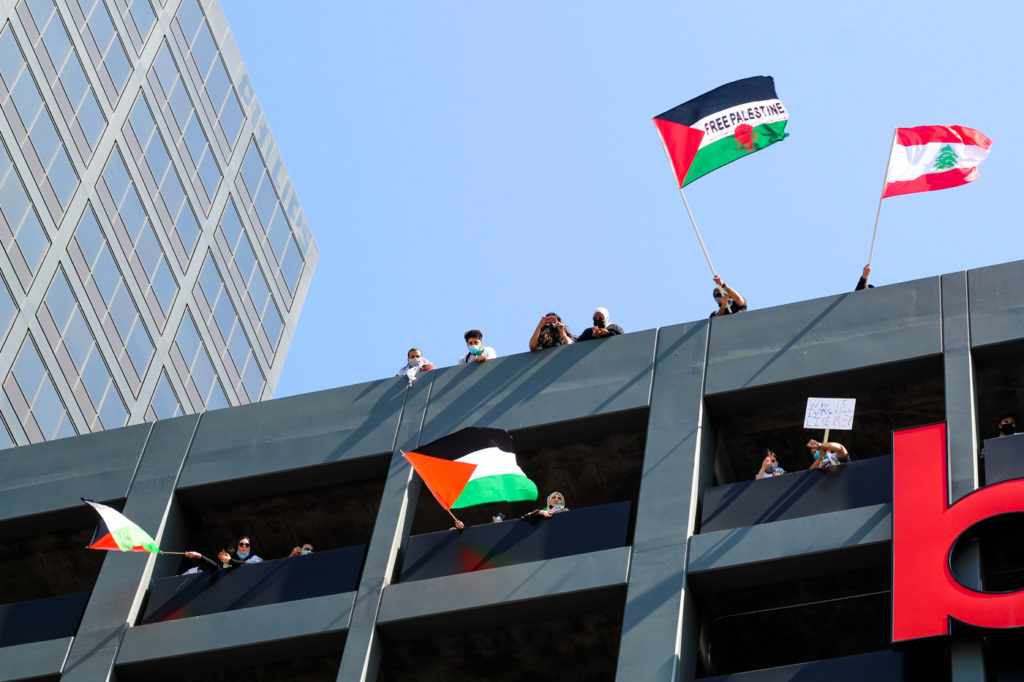 Protesters gathered on top of a parking garage to wave flags.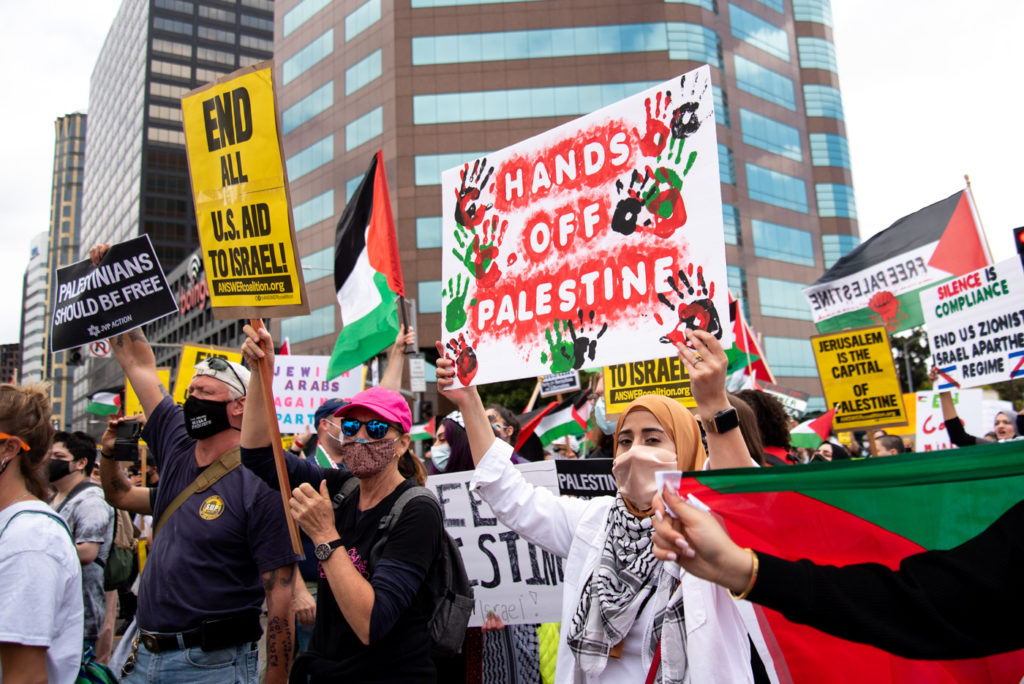 Many demonstrators raised handmade signs condemning violence against Palestinians. "This is a world issue," one demonstrator said. "I think that it's important that we all stand in solidarity."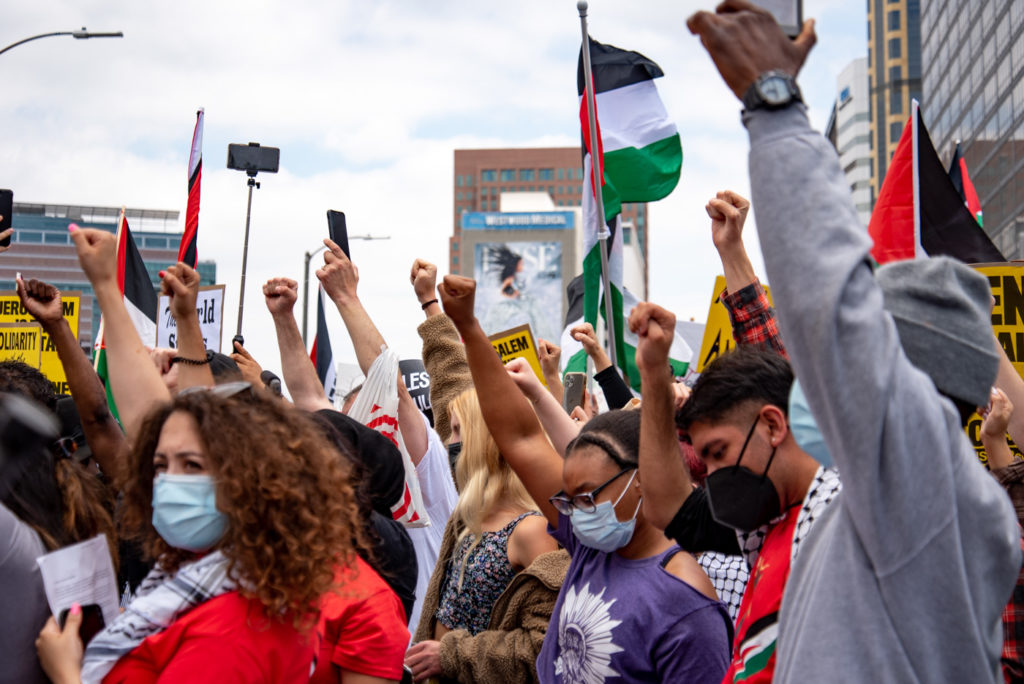 One of the speakers led a moment of silence for the Palestinians who have died.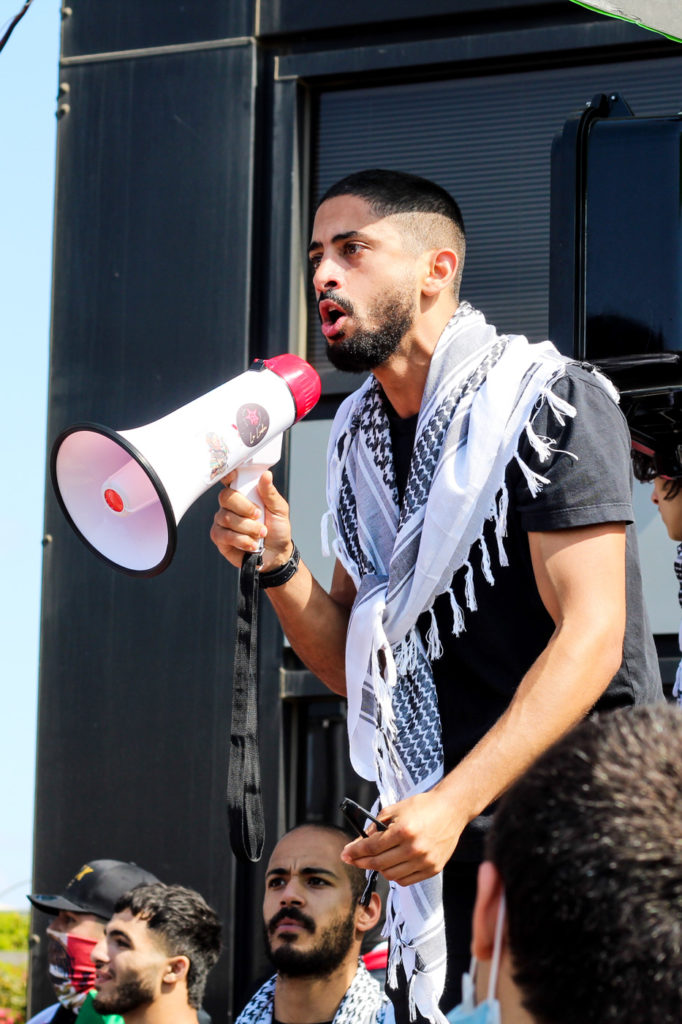 After a dispute among protesters in the crowd, one protester called for others to keep the peace.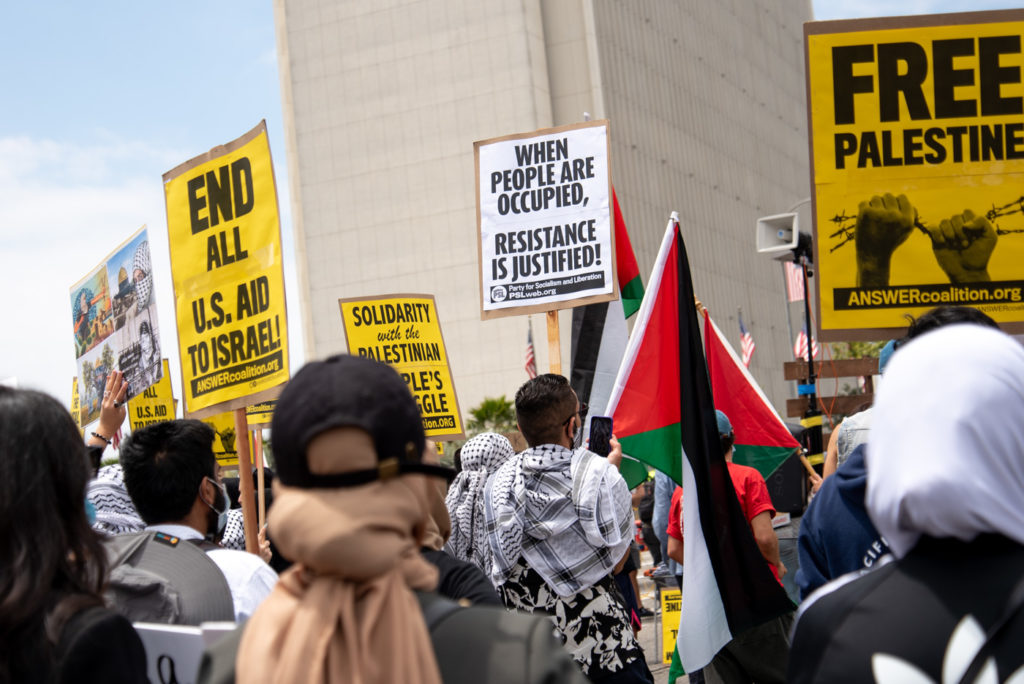 Some of the speakers led chants with the crowd of demonstrators. They called out, "Not another nickel, not another dime, no more money for Israel's crimes."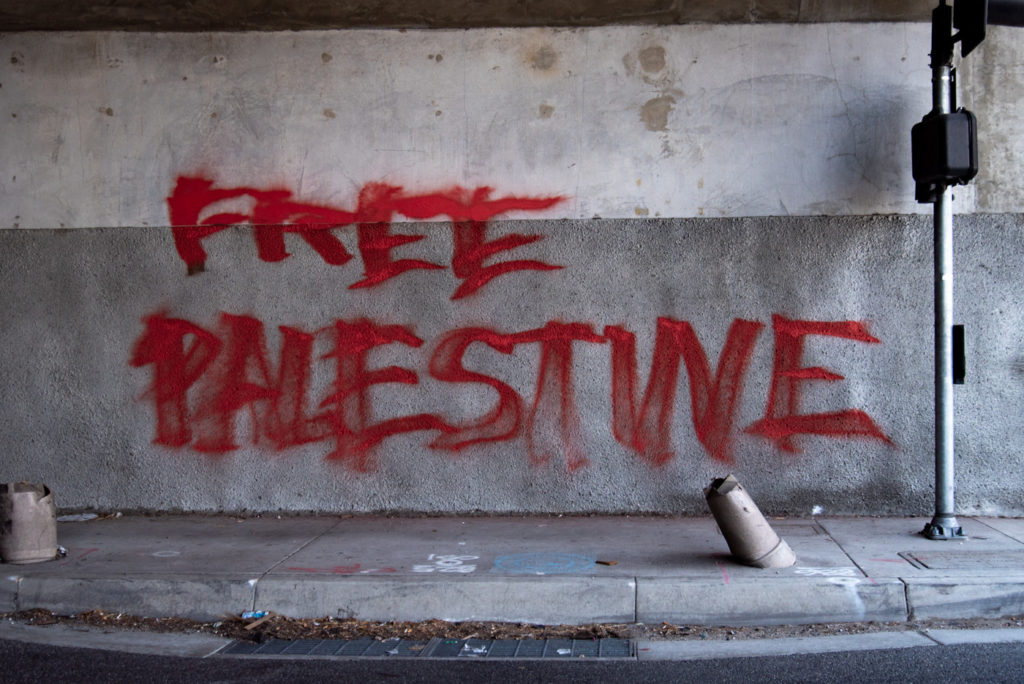 The words "Free Palestine" were graffitied on the wall below the 405 Freeway overpass on Wilshire Boulevard.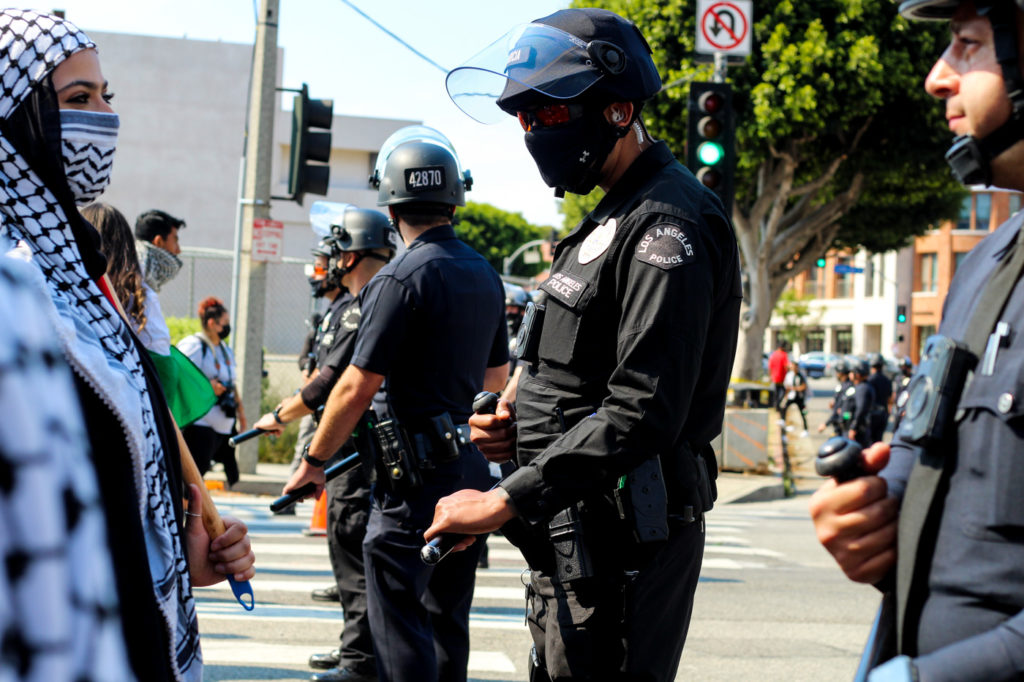 Protesters lined up in front of police officers.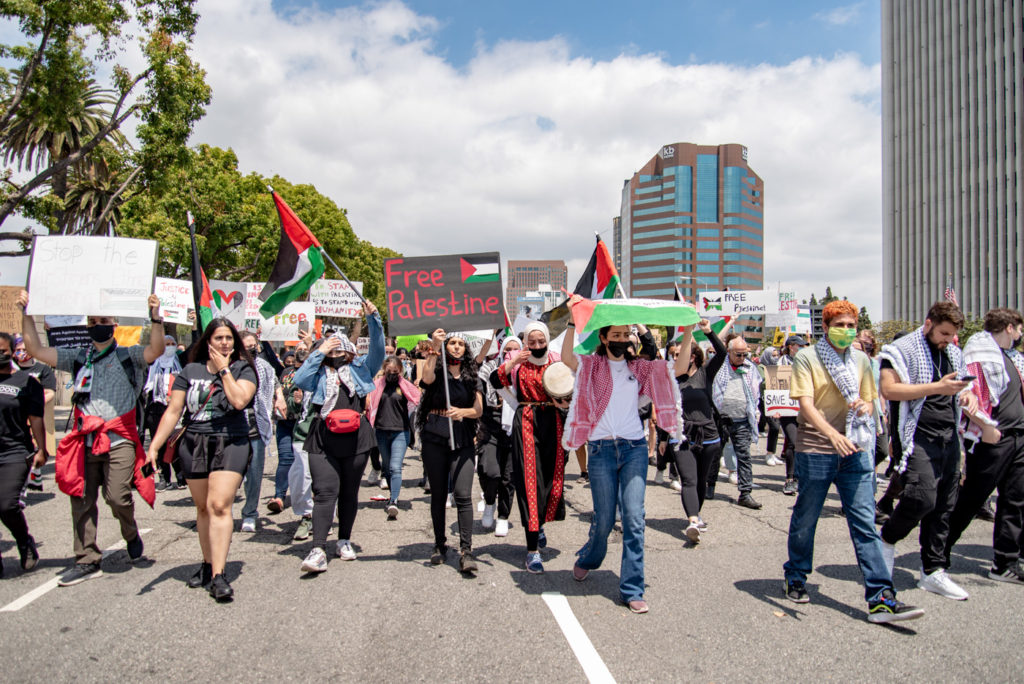 By 1:30 p.m., demonstrators began marching down Wilshire Boulevard in the direction of the 405 Freeway. They continued to chant "Free free Palestine" while walking.
On May 16, protesters supporting Palestine and those supporting Israel chanted across Wilshire Boulevard adjacent to the Wilshire Federal Building. Rows of LAPD officers kept the street clear and the protesters separated.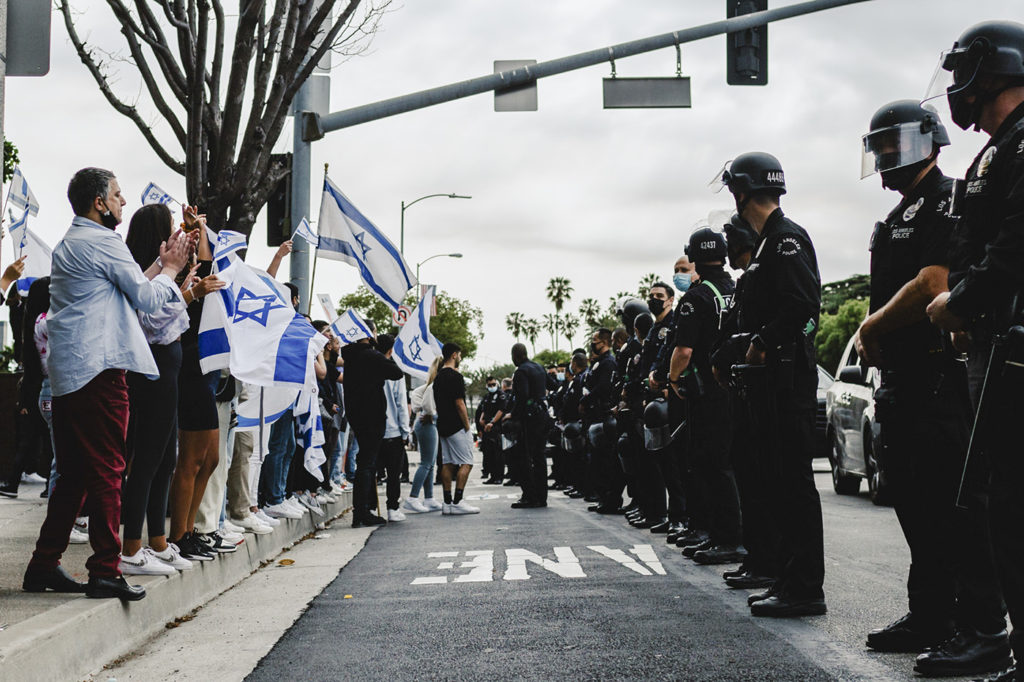 Around 4:50 p.m., demonstrators supporting Israel moved from outside the Wilshire Federal Building to the corner directly across from the crowd supporting Palestine.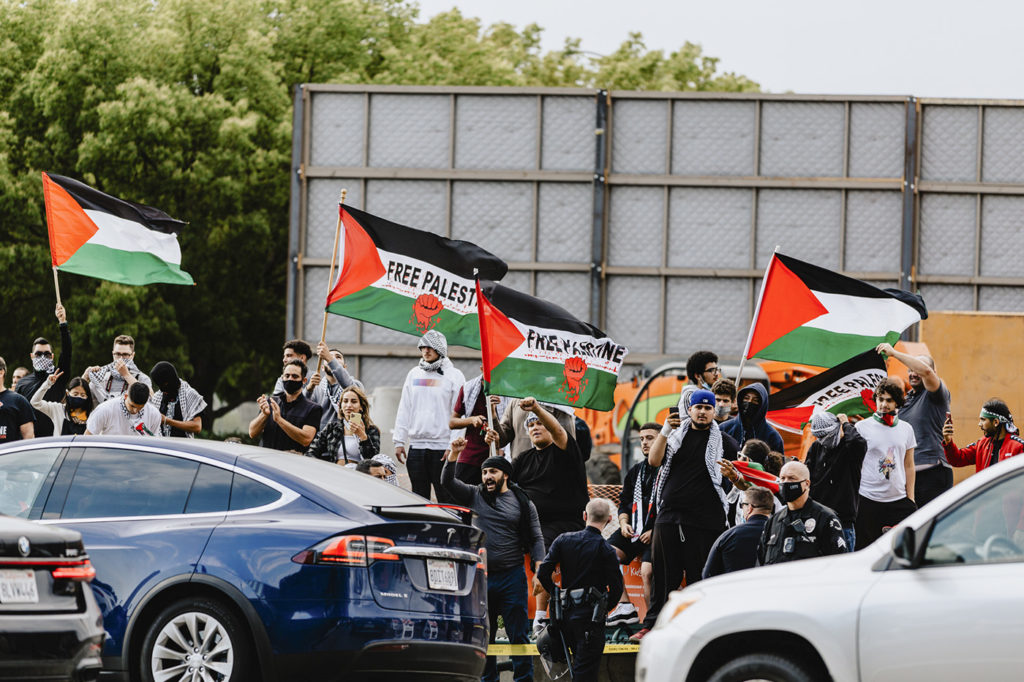 "Free Palestine" flags waved opposite Israeli flags. The crowd in support of Palestine summed less than 100 people, fewer than the hundreds that marched on Wilshire Boulevard the day prior.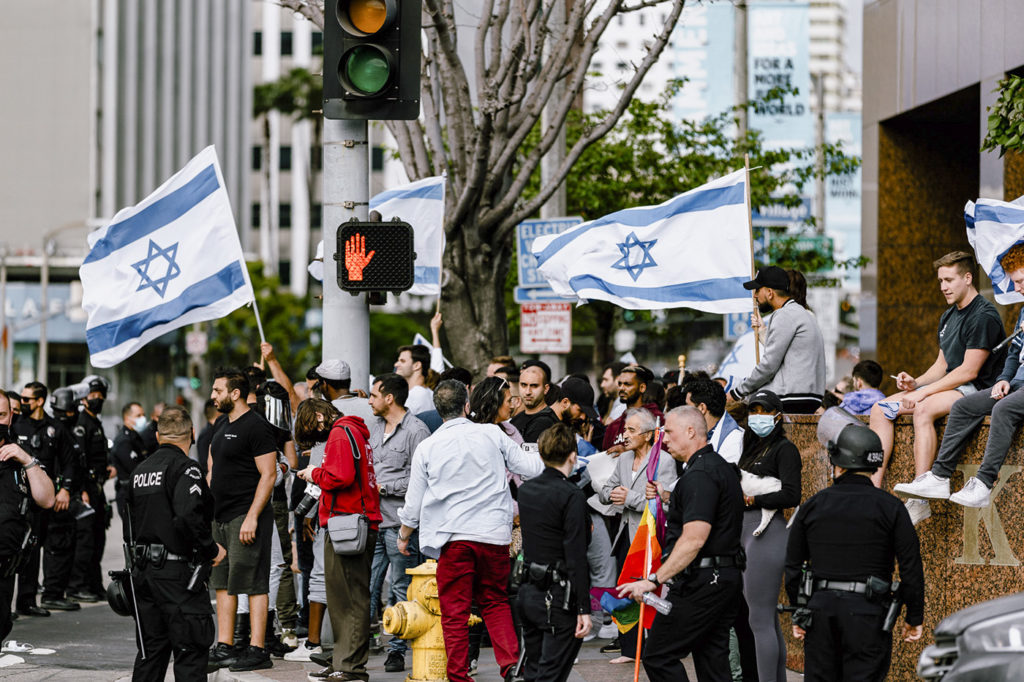 Protesters on both sides watched as a demonstrator supporting Palestine who charged the crowd supporting Israel was detained by police. Each group cheered as allegiant vehicles passed by them.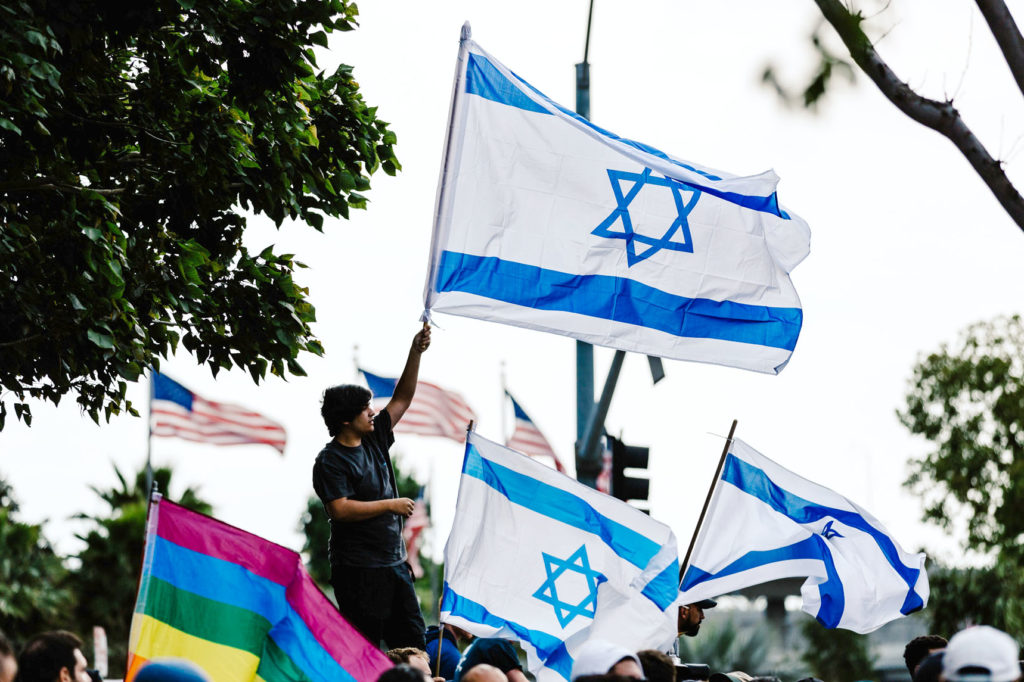 Demonstrators waved flags in support of Israel.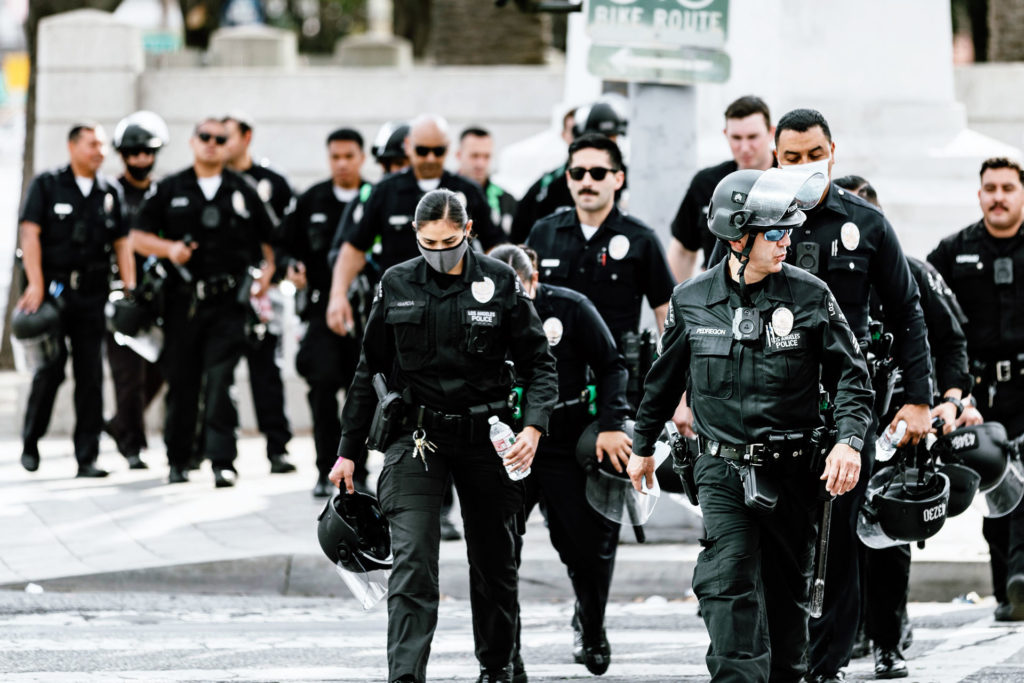 Officers walked to their vehicles as they finished their posts throughout the afternoon.