Just over a year after many Westwood businesses closed their doors to limit the spread of COVID-19, Upside Down invited customers to view artist Will Rosenberg's exhibition. This was the coffee shop and event space's first in-person art show since the pandemic began.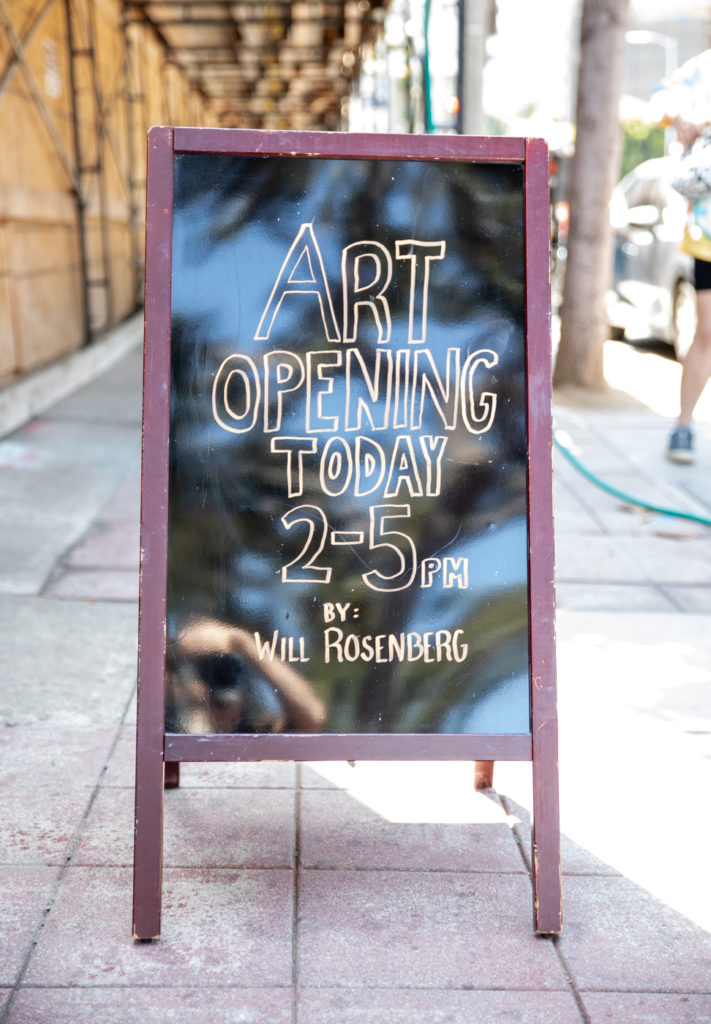 Deviating from its usual Tuesday – Thursday schedule, Upside Down opened its doors May 2 for patrons to view an art exhibition put on by Southern California based artist Will Rosenberg.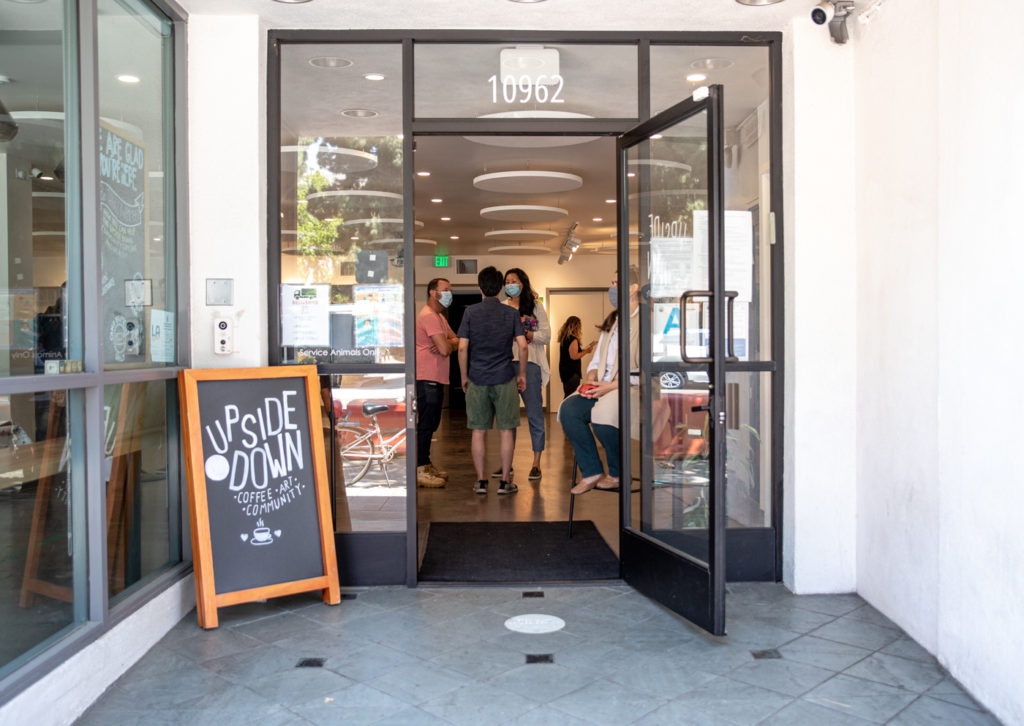 Under Los Angeles County's orange tier guidelines – the second least restrictive in California's reopening plan – Upside Down operated at a limited capacity of 25%.
Thematically titled "EXODUS," Rosenberg's exhibition is a collection of works created over the past few years meant to inspire hope and joy.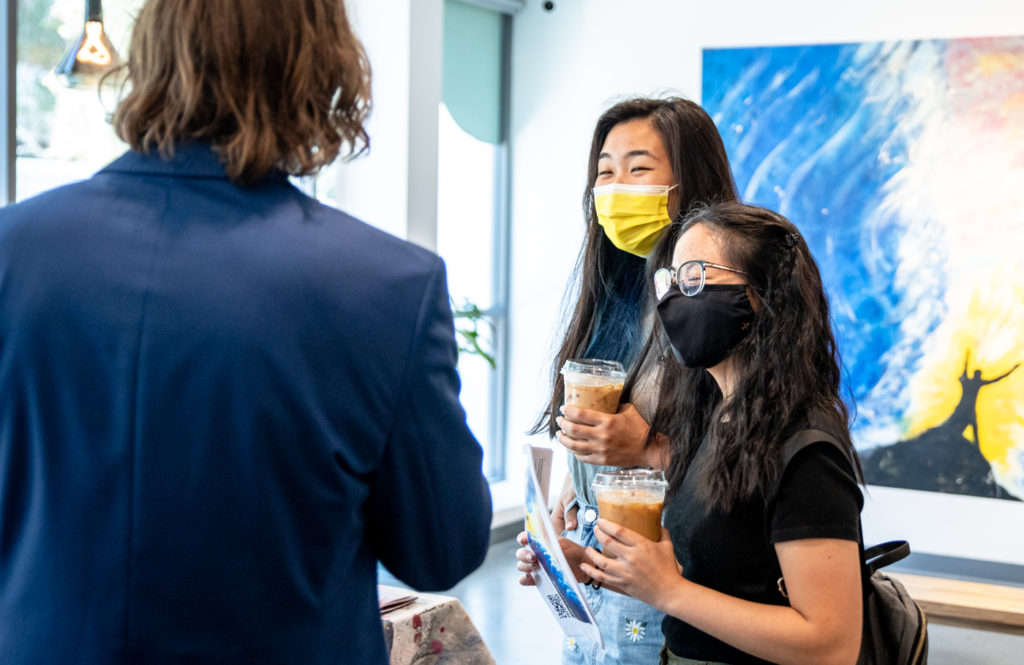 Third-year communication student Jessica Wang and third-year materials engineering student Sydney Chang talk with Rosenberg during the event.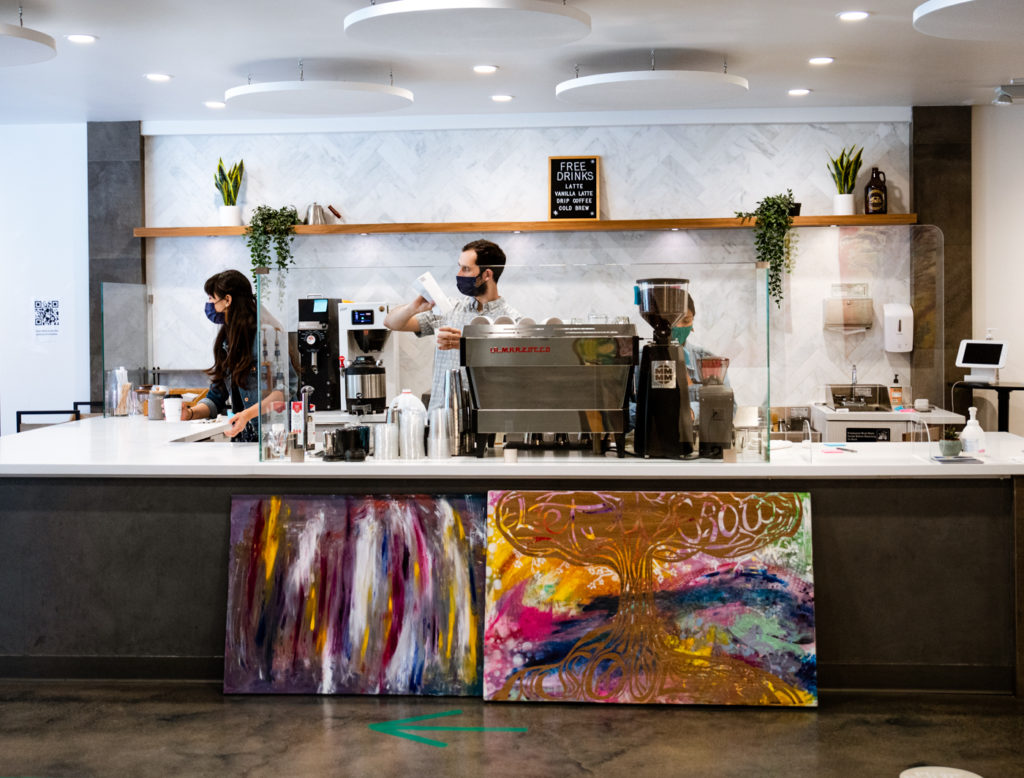 "It's fun to be able to show here and connect," said Rosenberg.
The artist said he sees coffee and art as a connecting point, and he admires Upside Down's mission of fostering connection through coffee, art and community.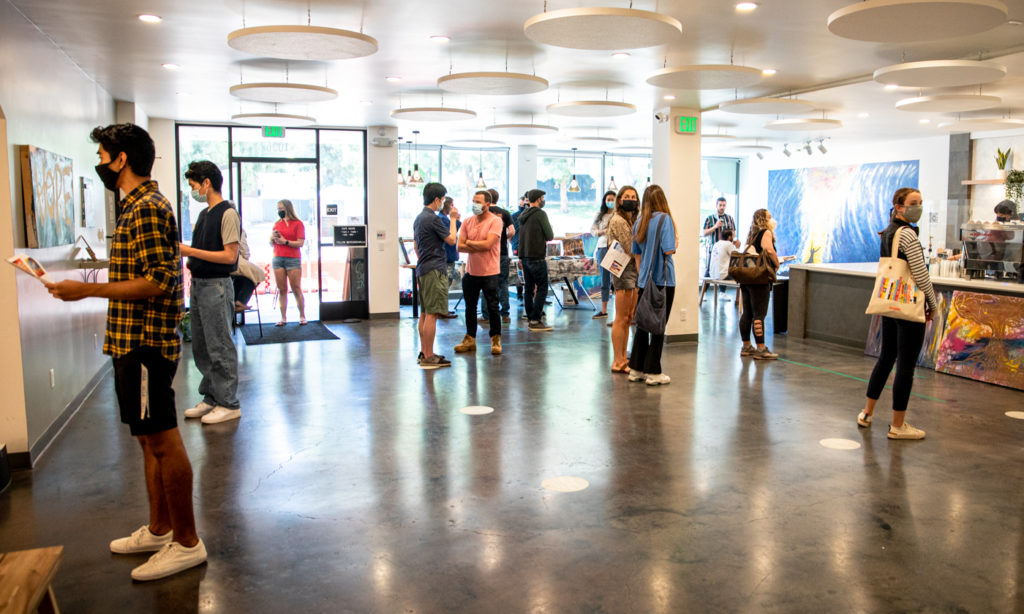 Upside Down staff member Isaac Brickner described the event as hopeful.
"This last year tested our resiliency to the original vision of the idea that we could create a space in the neighborhood that was for the neighborhood," said Brickner. "But that is, that's exactly what we're getting to do today."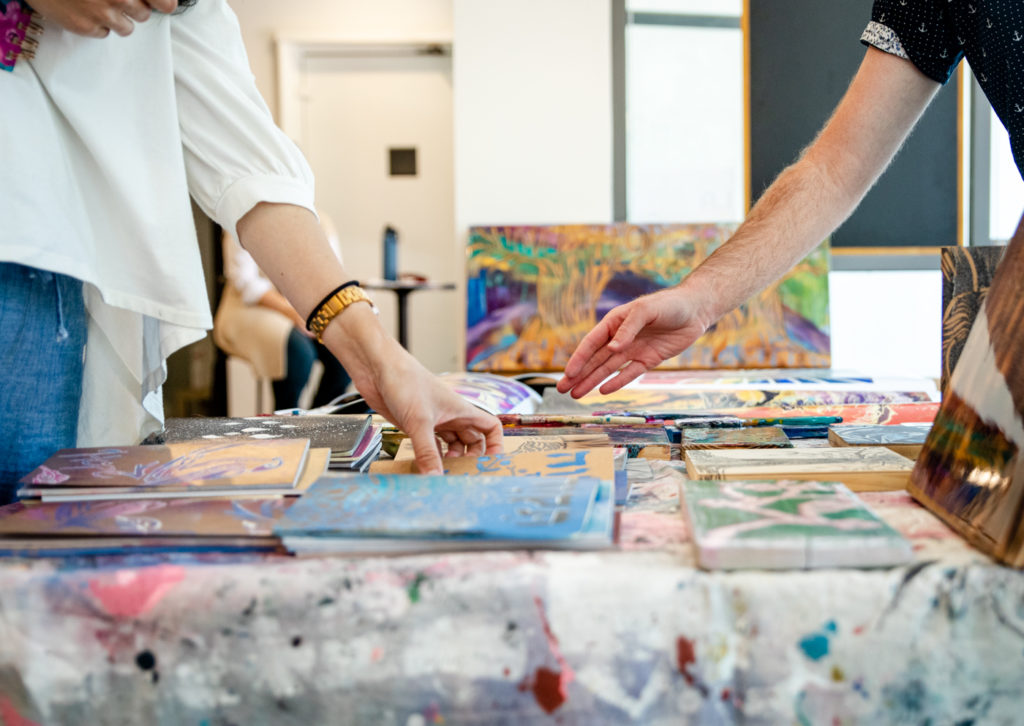 In addition to his displayed works being for sale, Rosenberg also had a table of prints and works that people could purchase.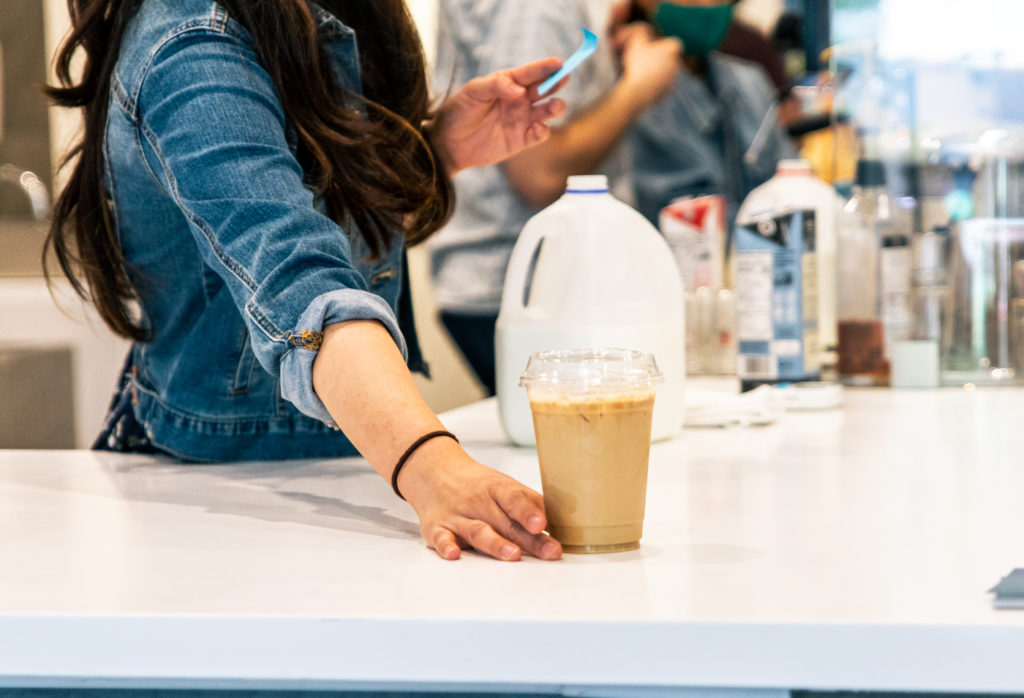 As part of the event, Upside Down offered patrons free coffee from a limited menu.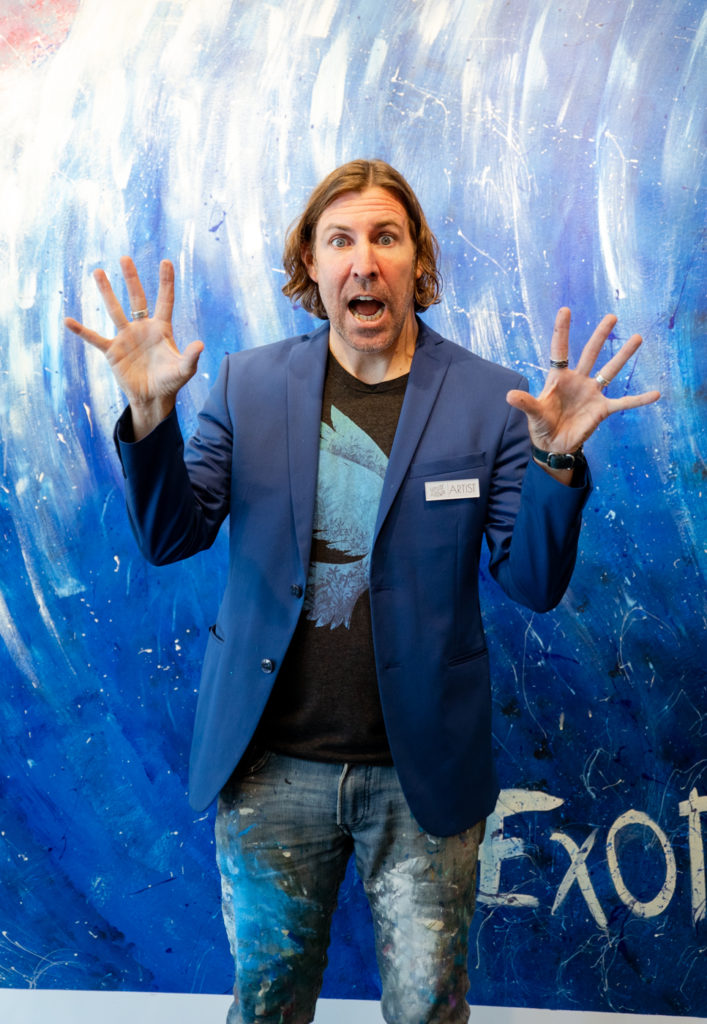 Rosenberg described art and his exhibition as a response to what is happening in the world. "It's kind of a coming out," Rosenberg said. "We're coming out of this pandemic, we're on the heels of it, we're moving forward."