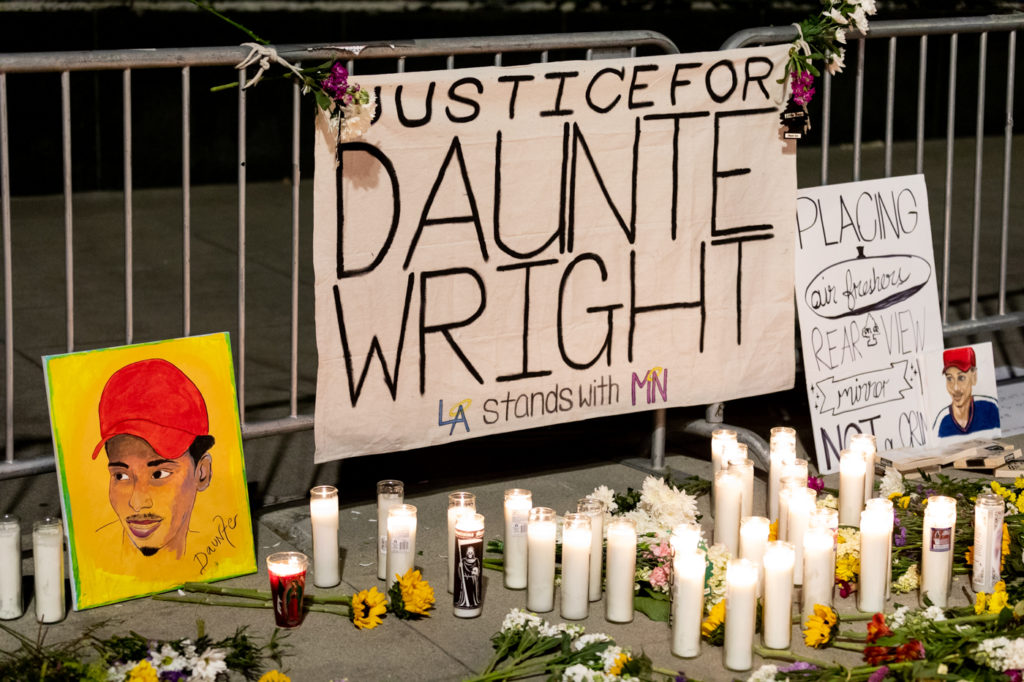 More than 100 demonstrators gathered in front of LAPD headquarters Wednesday in protest of police brutality and racial injustice. The gathering followed Daunte Wright's death in the custody of Minnesota police Sunday during a traffic stop, a few miles from where George Floyd died in custody of the Minneapolis police last May. Vigil attendees lit candles and laid flowers at the start of the evening in Wright's memory.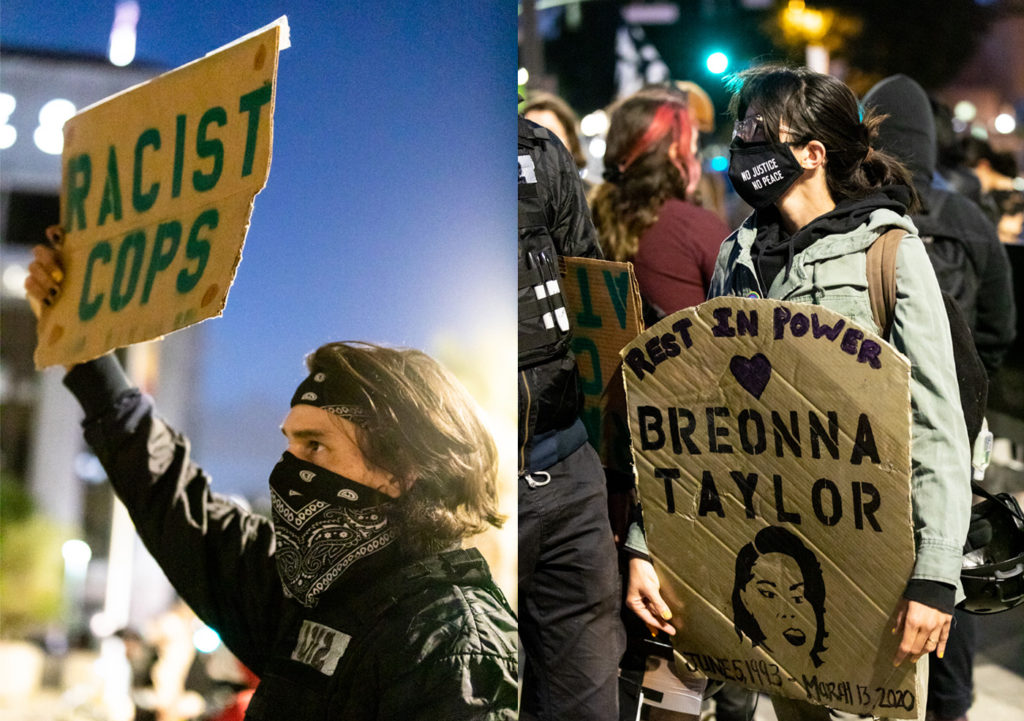 Demonstrators raised signs calling for an end to police brutality. Several protesters carried signs remembering other Black people who have been fatally shot by police, including Breonna Taylor.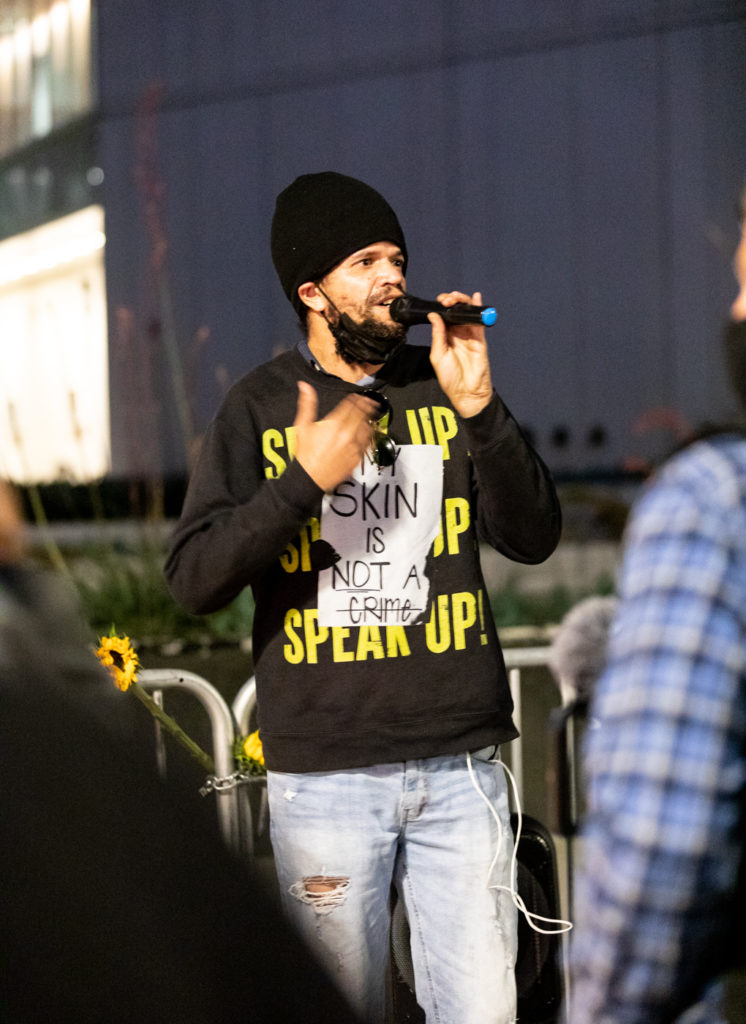 "'Defund the Police' has failed, and work must now be done to 'Abolish the Police,'" one demonstrator said.
"If 'Defund the Police' worked, Daunte Wright wouldn't have died for a traffic infraction," another speaker added.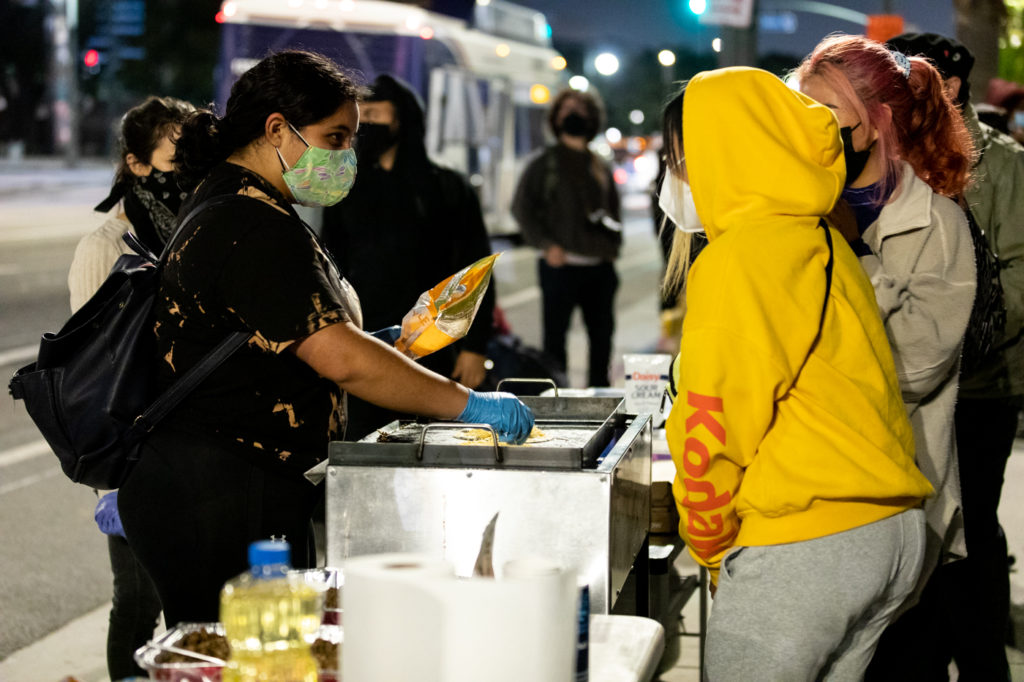 Some protesters also distributed food, water and snacks to hungry attendees, with both vegan and meat options available.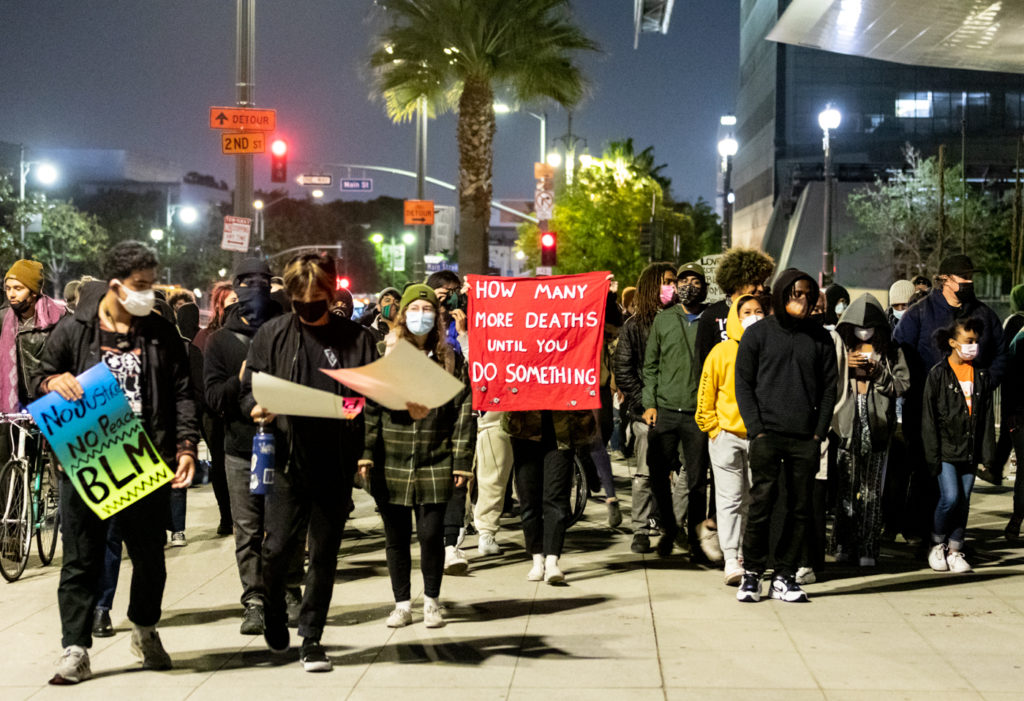 Around 9 p.m., the demonstrators began marching down Spring Street with signs raised, blocking traffic along the way. During the start of the march, police presence was minimal. However, it grew to dozens of officers on foot and in cars as the night continued.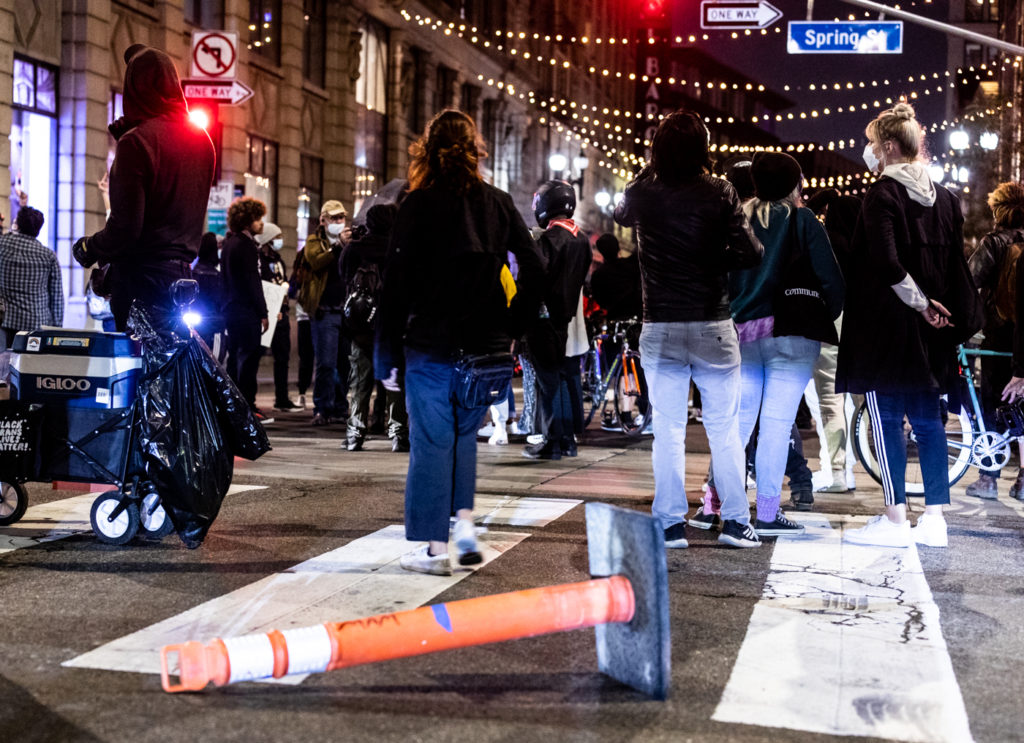 Some demonstrators knocked over police barricades and traffic signs as they marched down the street. One protester threw an orange traffic cone at an oncoming car that ran over it.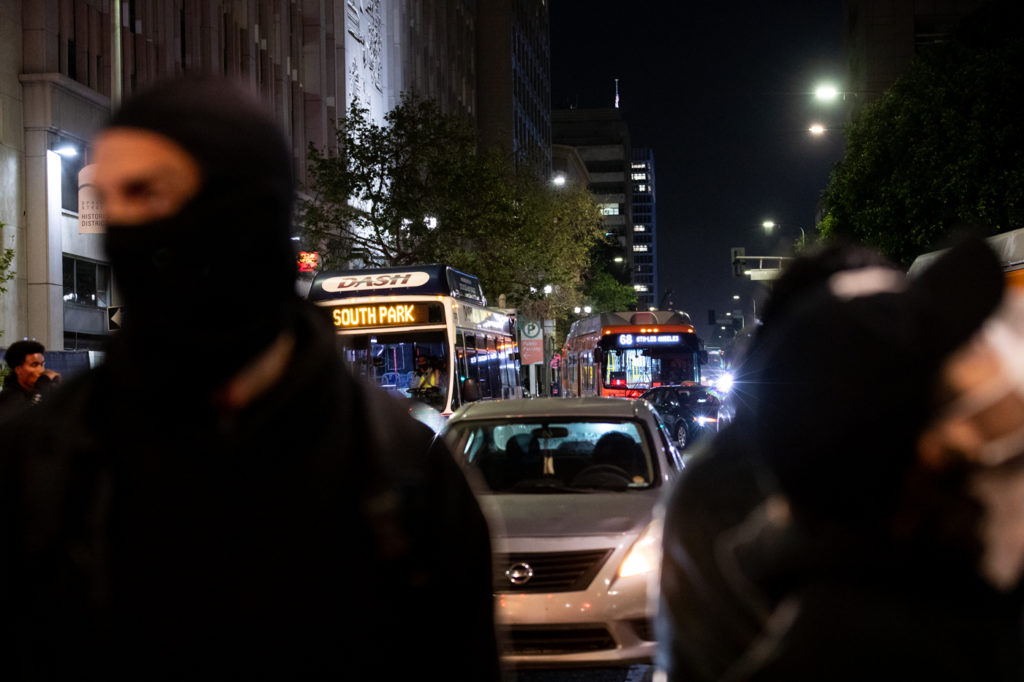 As the protesters marched down 1st Street, they paused at each intersection, blocking traffic both ways – including several public buses.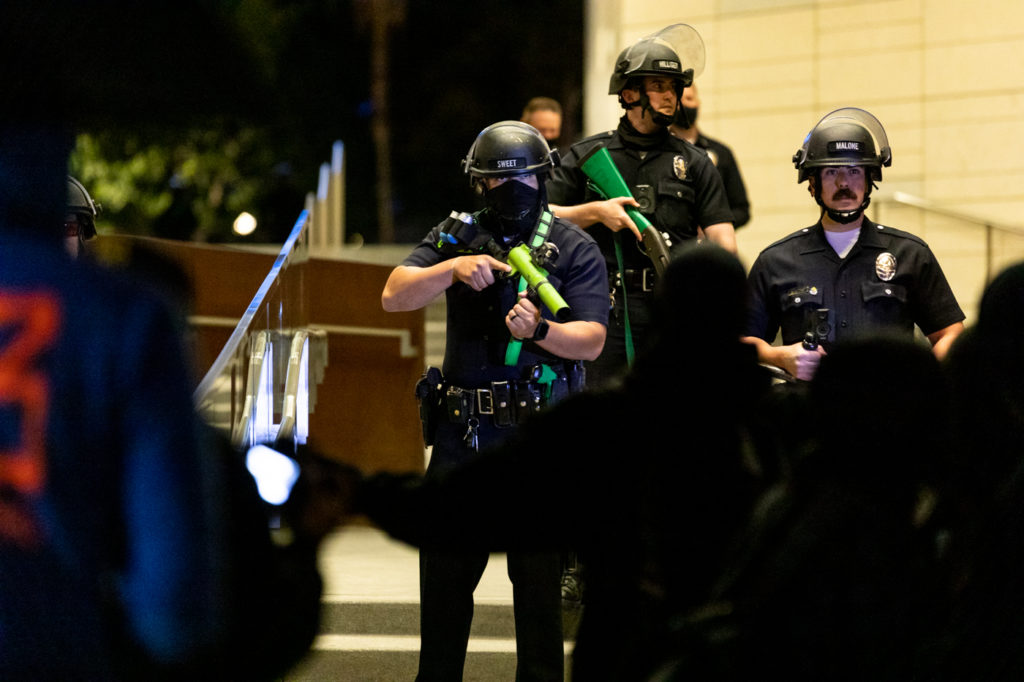 As protesters reached the back of the LAPD headquarters, they were met by a group of officers armed with less lethal weapons and batons. The group of police pointed their weapons and shone lights at the crowd, but did not fire their weapons.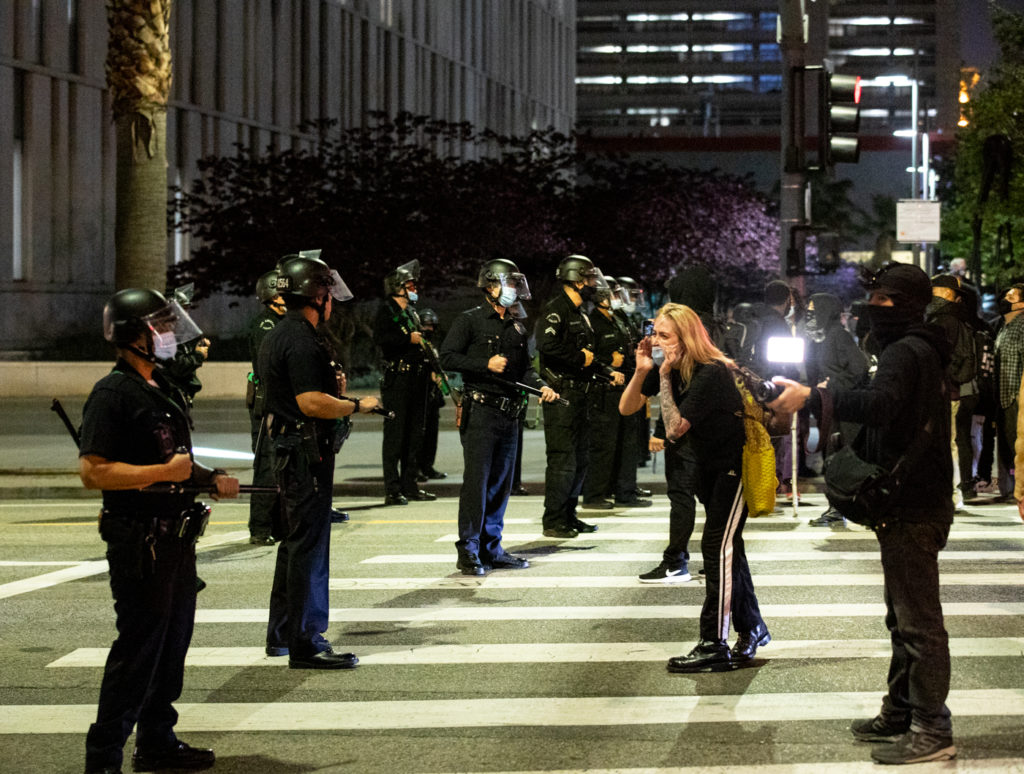 Throughout the night, protesters shouted at police officers and threw objects in the street. After an extended standoff, police began marching toward the crowd, occasionally threatening to fire their weapons and arrest protesters.
Later in the night, at least one less lethal weapon was discharged at protesters. By 9:30 p.m., most of the crowd had left.