No. 6 California defeated No. 14 UCLA on Saturday, with the Golden Bears tying the NCAA record on uneven bars – which was set by Bruins in 2004 – with a score of 49.825. Cal gymnast Emi Watterson scored a perfect 10 during the event.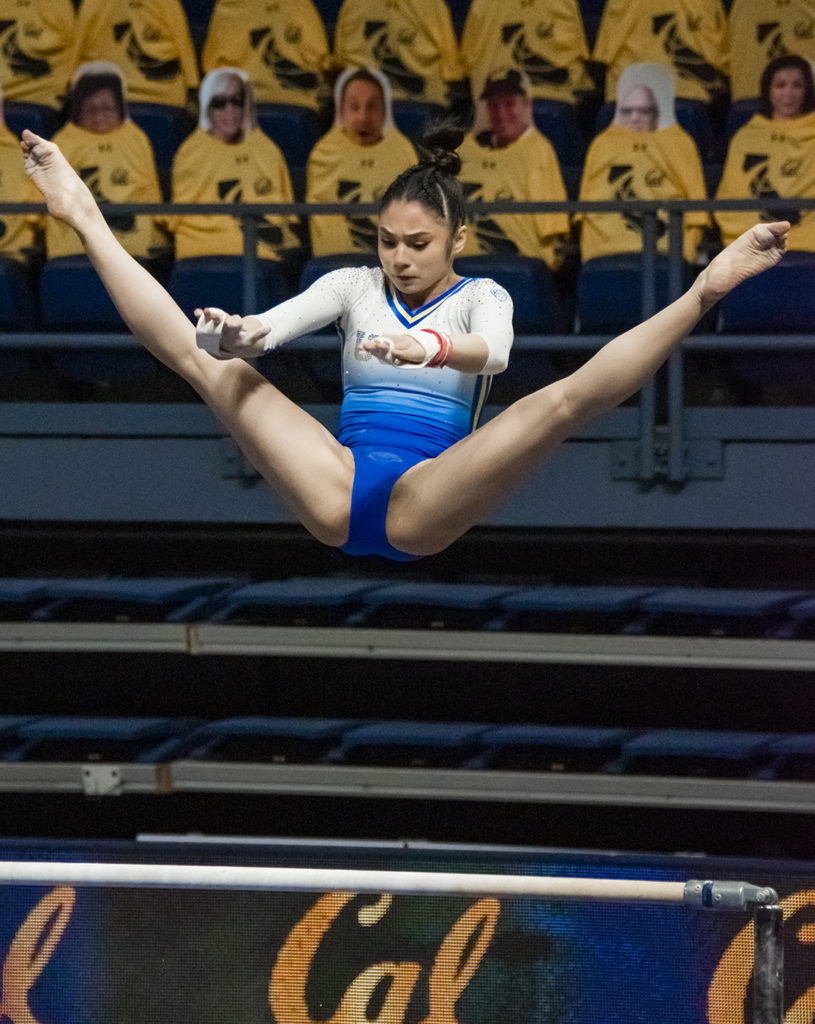 Freshman Sara Ulias' high-flying straddle jaeger earned her a score of 9.875 on the uneven bars.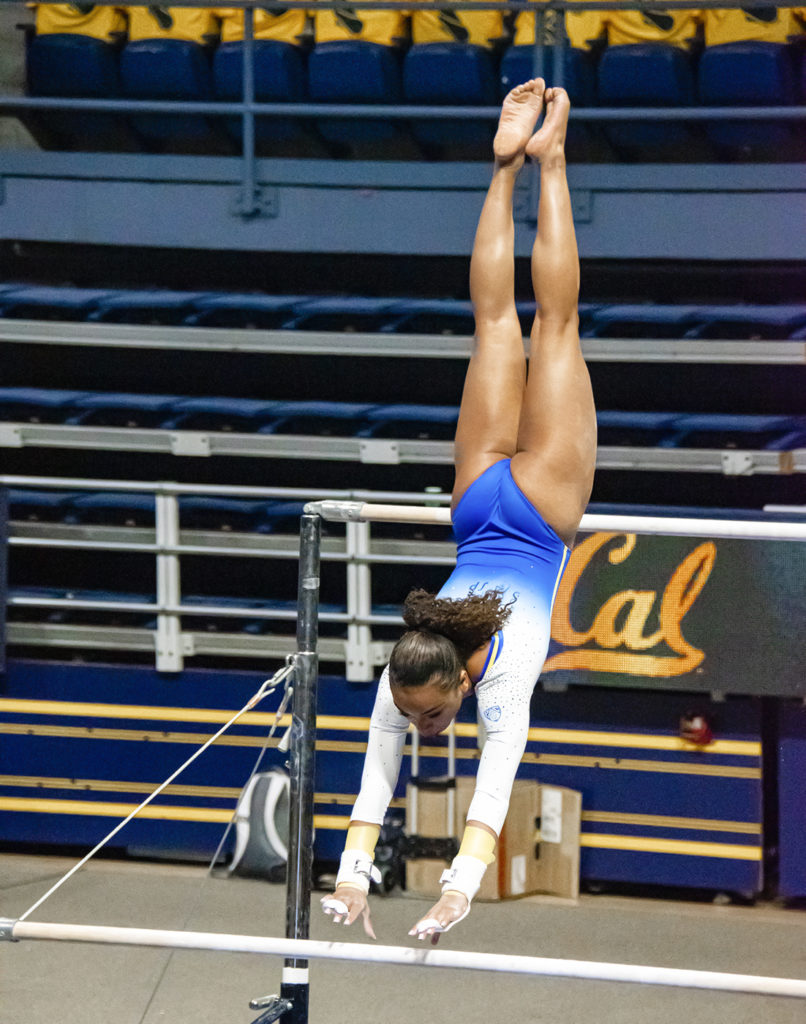 Junior Margzetta Frazier competed in the all-around for the seventh straight meet this season, scoring a 9.95 in the anchor position on uneven bars.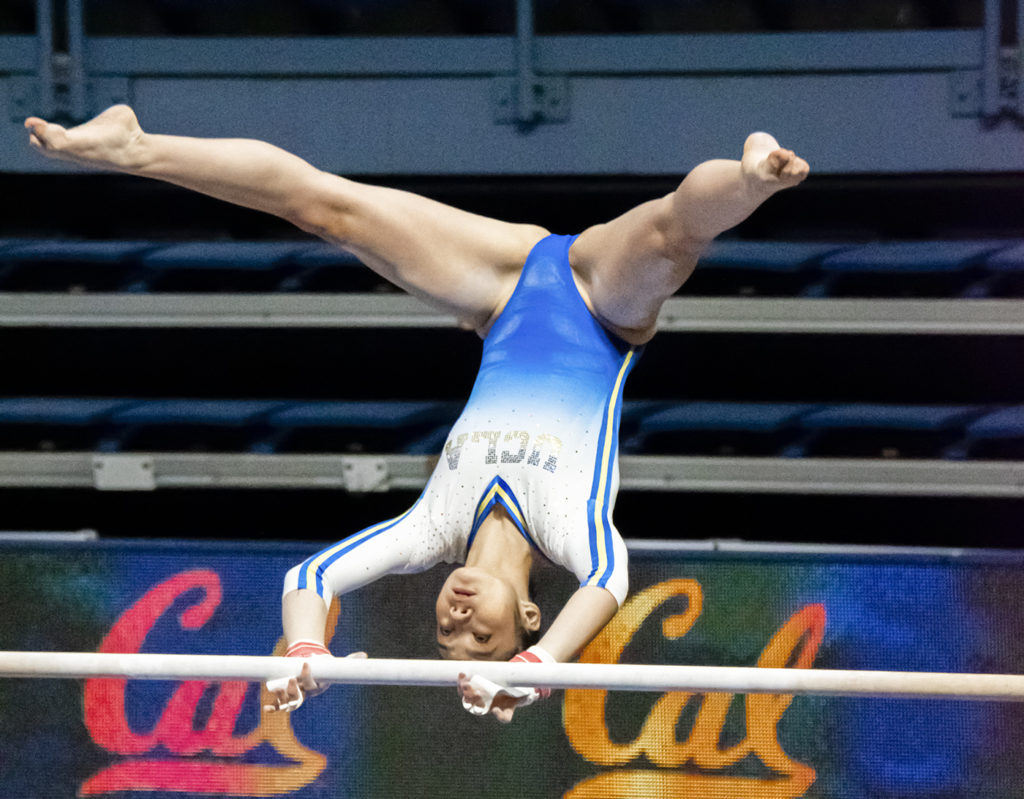 Ulias has become a staple in the bars lineup this season, scoring a 9.875 or higher in the last three meets.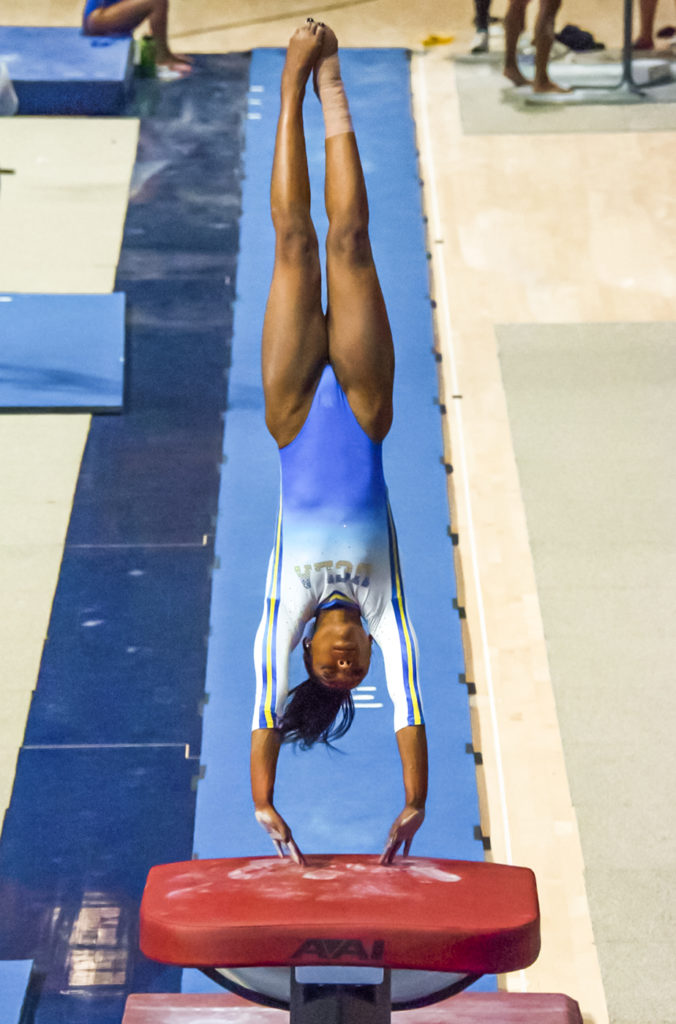 Launching off the table, senior Nia Dennis stuck her vault and scored a 9.925.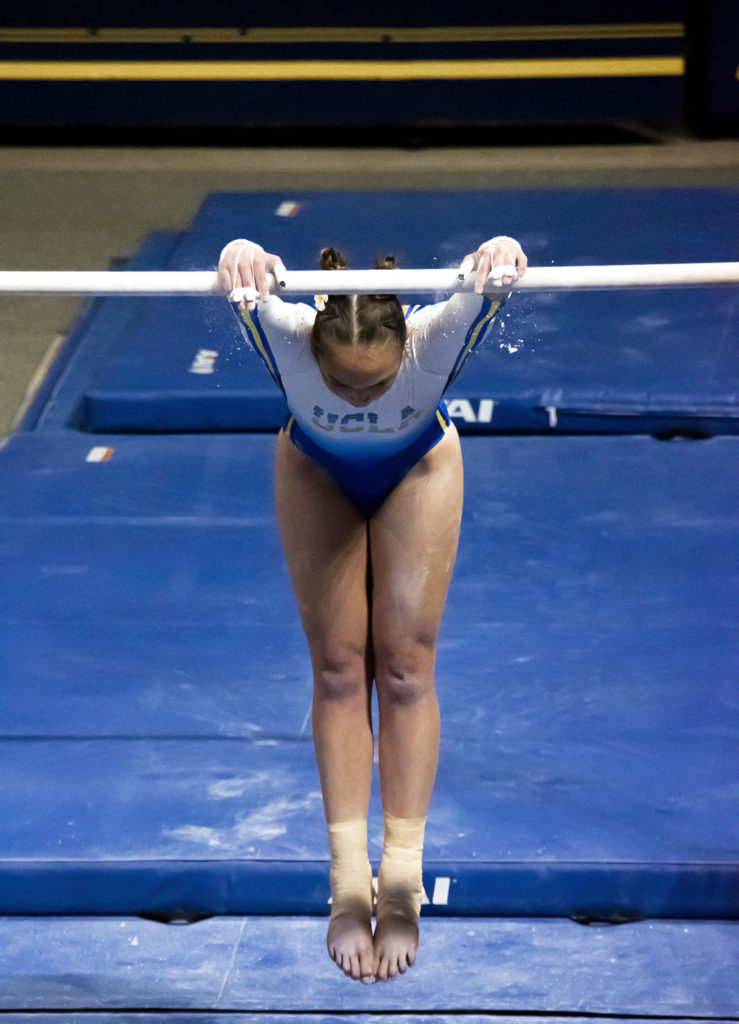 Sophomore Kalyany Steele performed an exhibition routine on the uneven bars.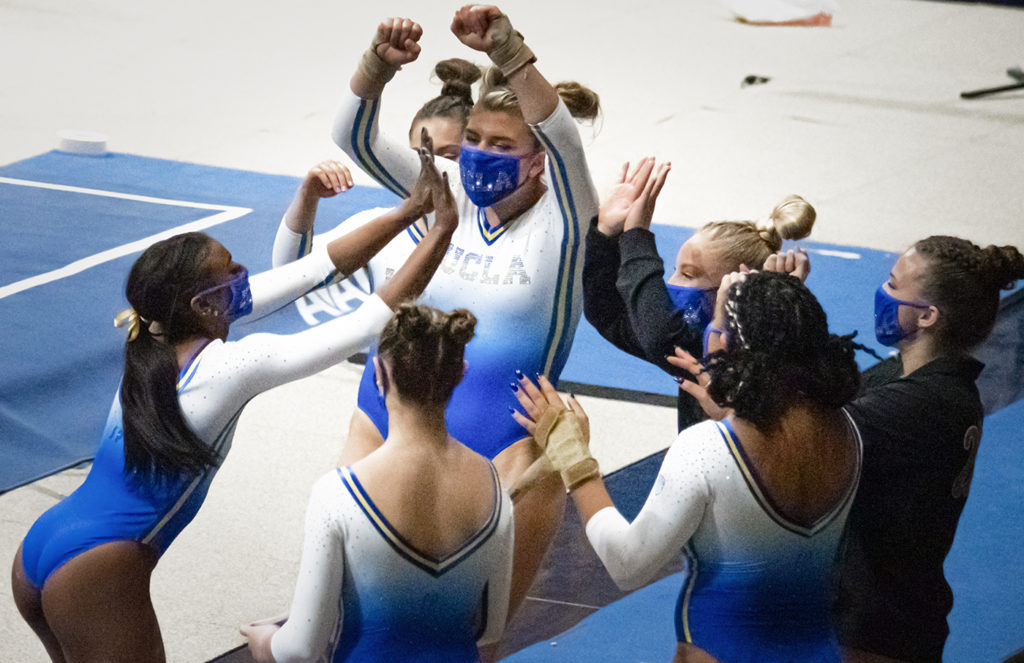 Senior Pauline Tratz celebrated after her vault, which earned a score of 9.80 for the team.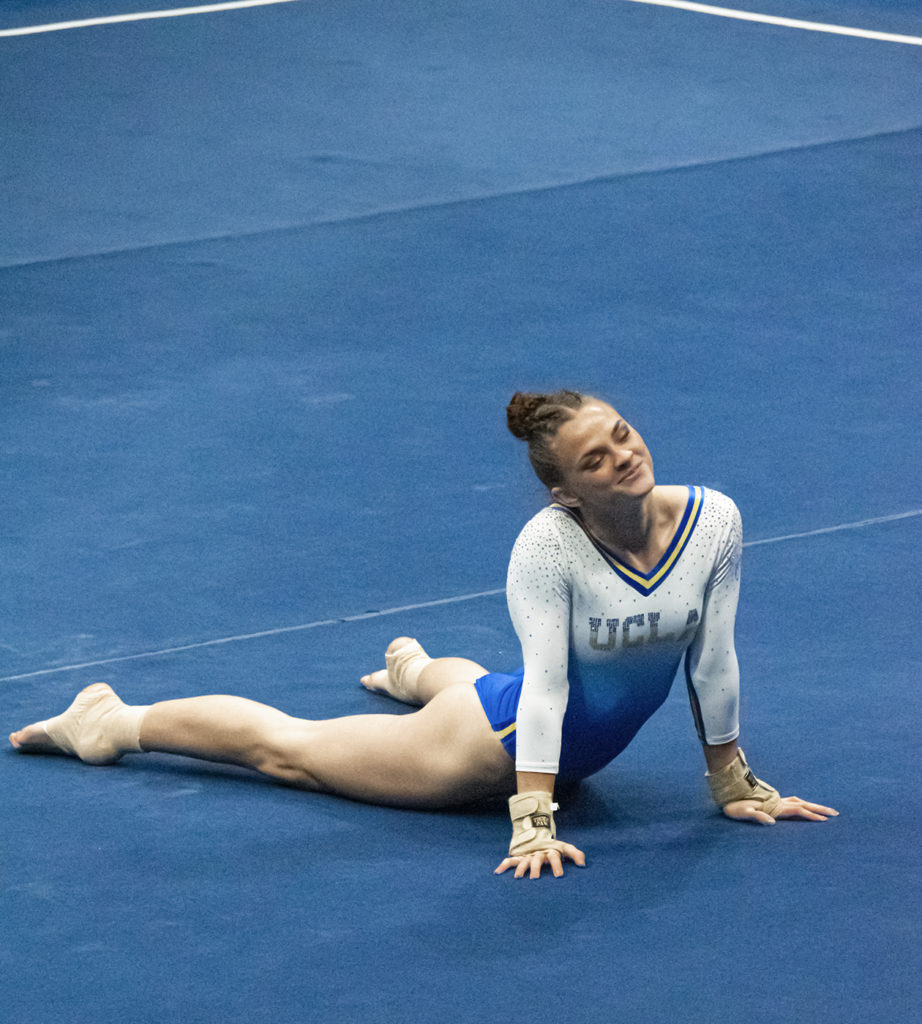 Sophomore Emma Andres led the Bruins' floor rotation.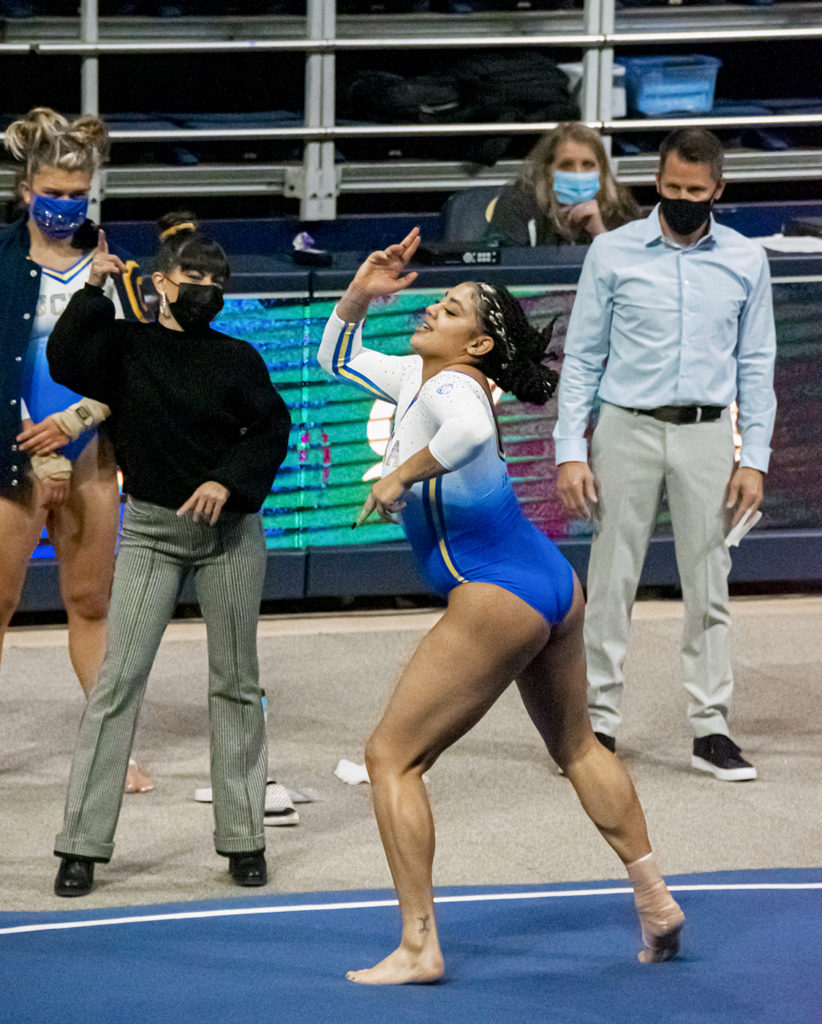 Volunteer assistant coach and team choreographer BJ Das danced alongside junior Sekai Wright during her '90s-themed floor routine.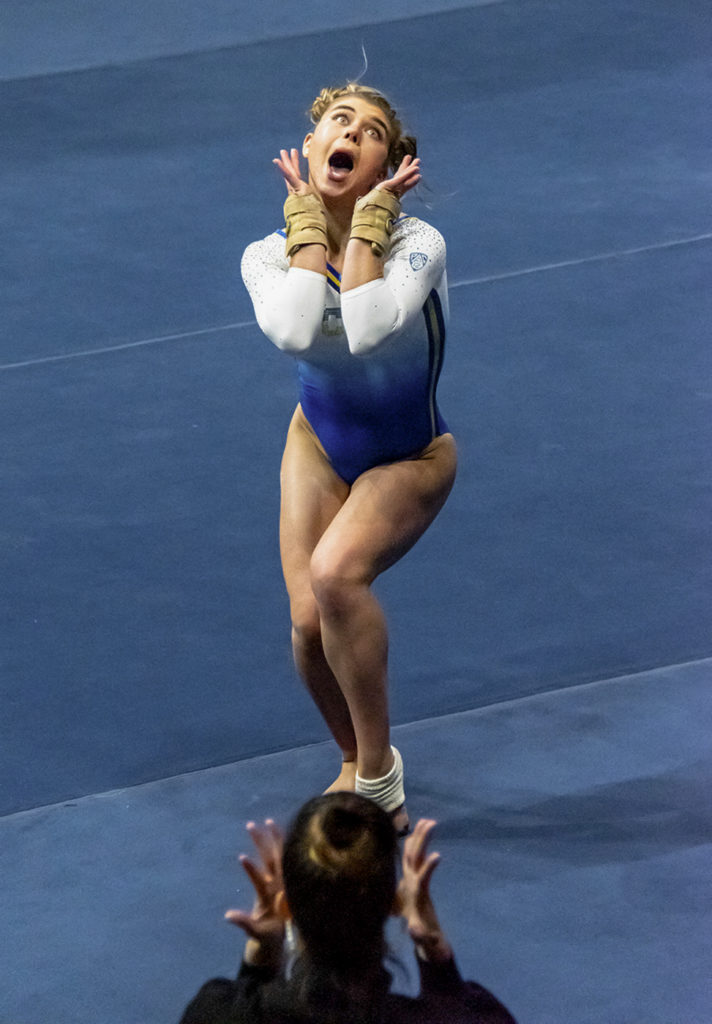 Tratz's floor routine tied a career-high 9.95 score, the team-high score of the meet.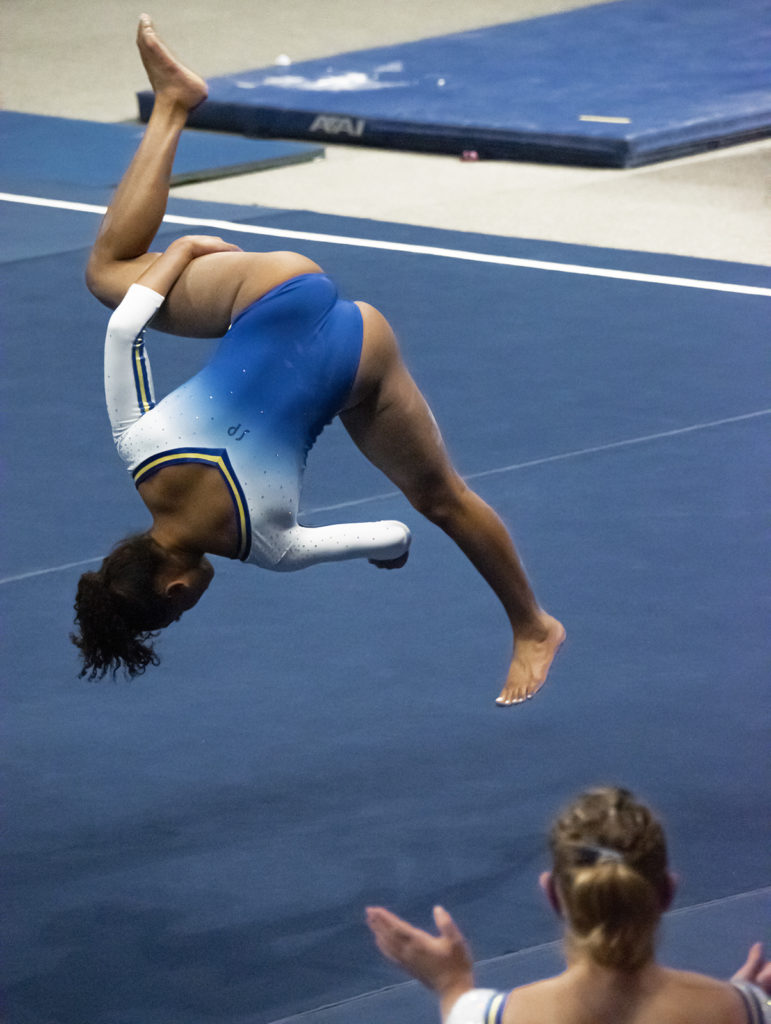 Frazier performed a side somi during her floor routine, a tribute to Janet Jackson that earned a 9.925.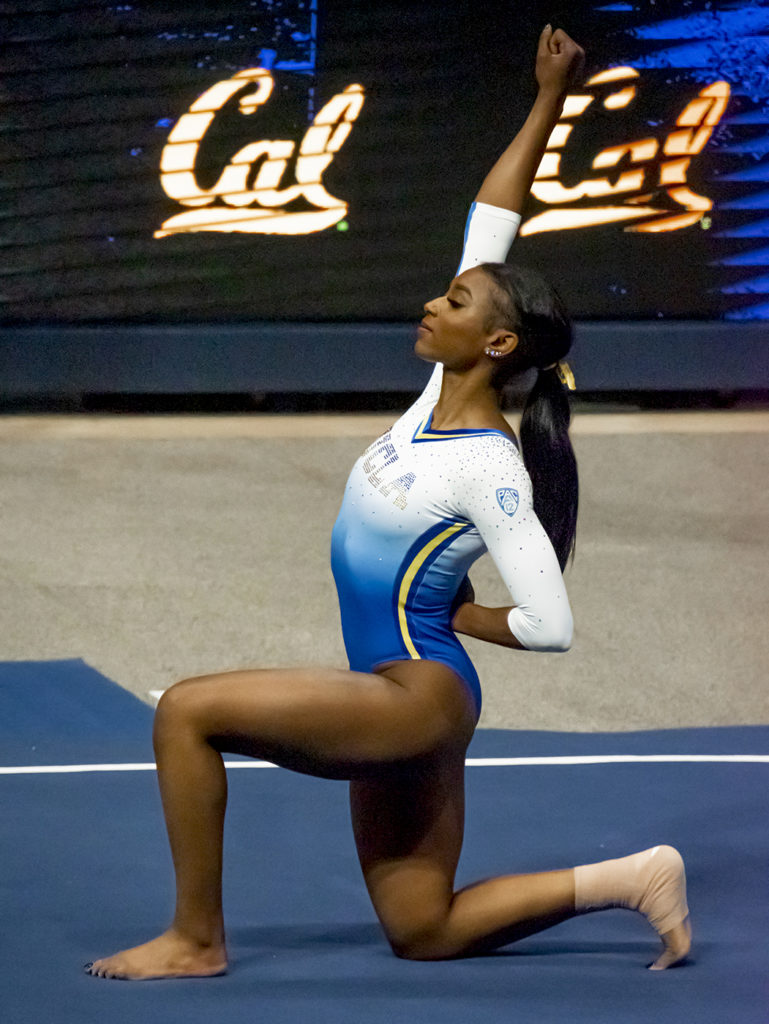 Dennis started her floor routine, which celebrates Black excellence, with a raised fist.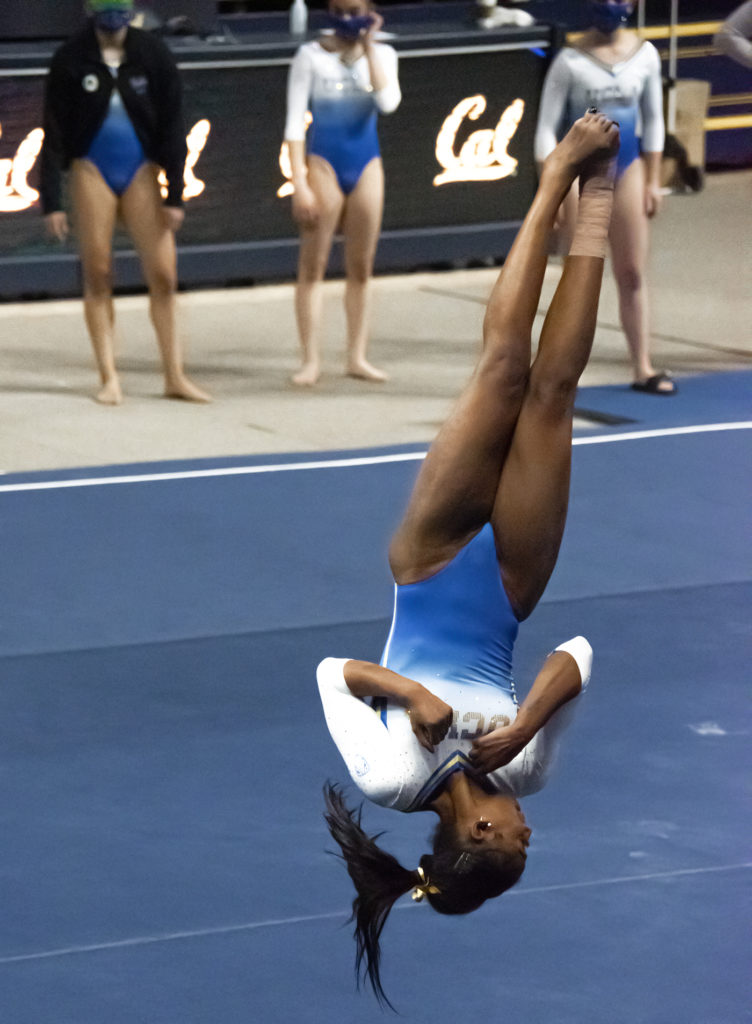 Dennis performs a full twisting layout during her second pass.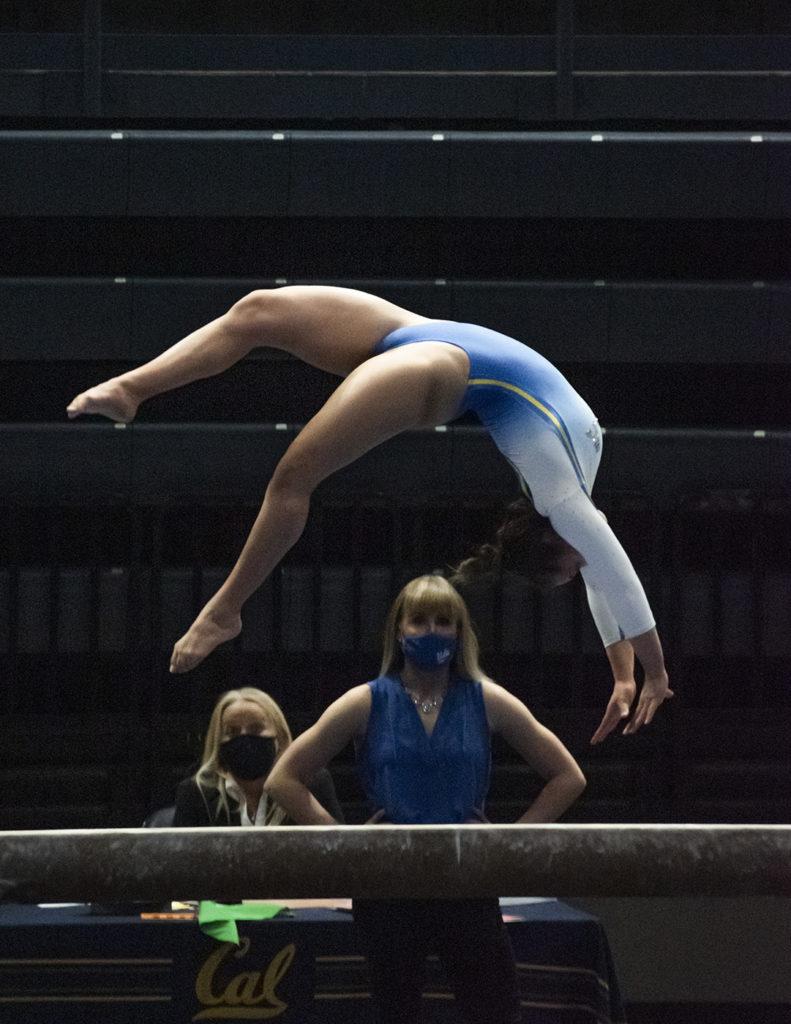 Coach Kristina Comforte watched as senior Kendal Poston performed her triple series on beam. After a fall, Poston's score of 9.125 was dropped.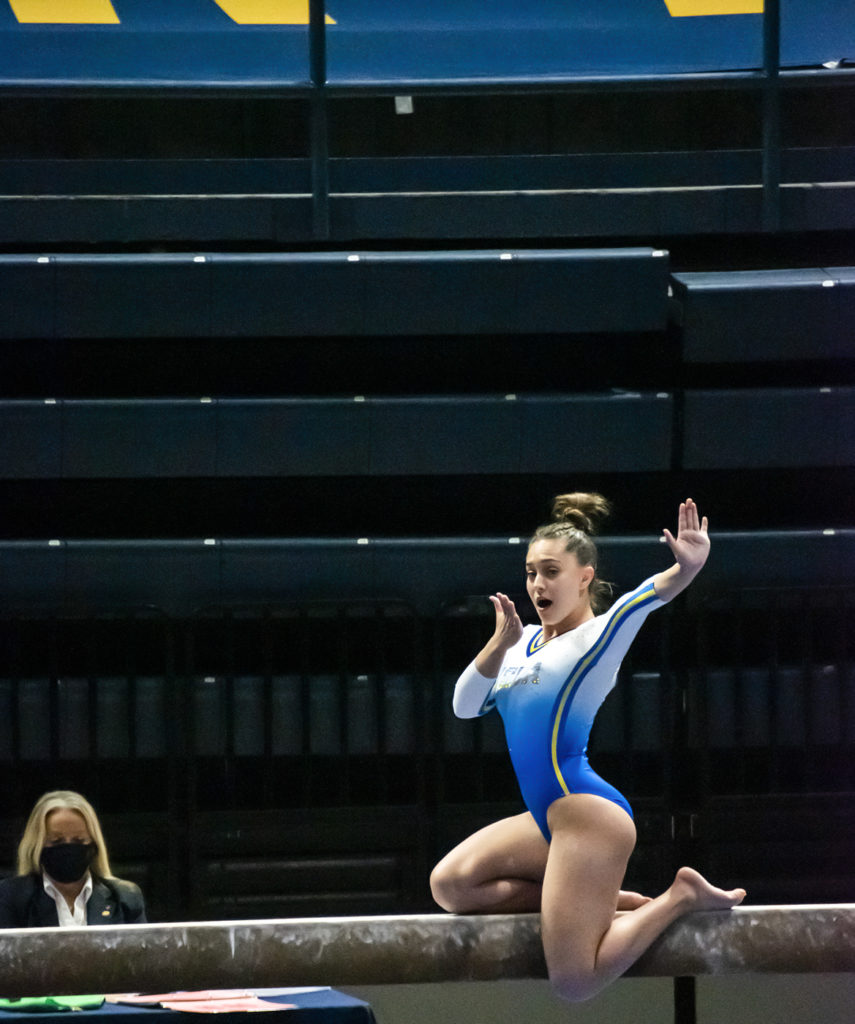 Poston led the beam rotation for the Bruins. The Bruins scored a total of 48.650 on the apparatus, causing their final score to dip below 197 for the first time in the past three meets.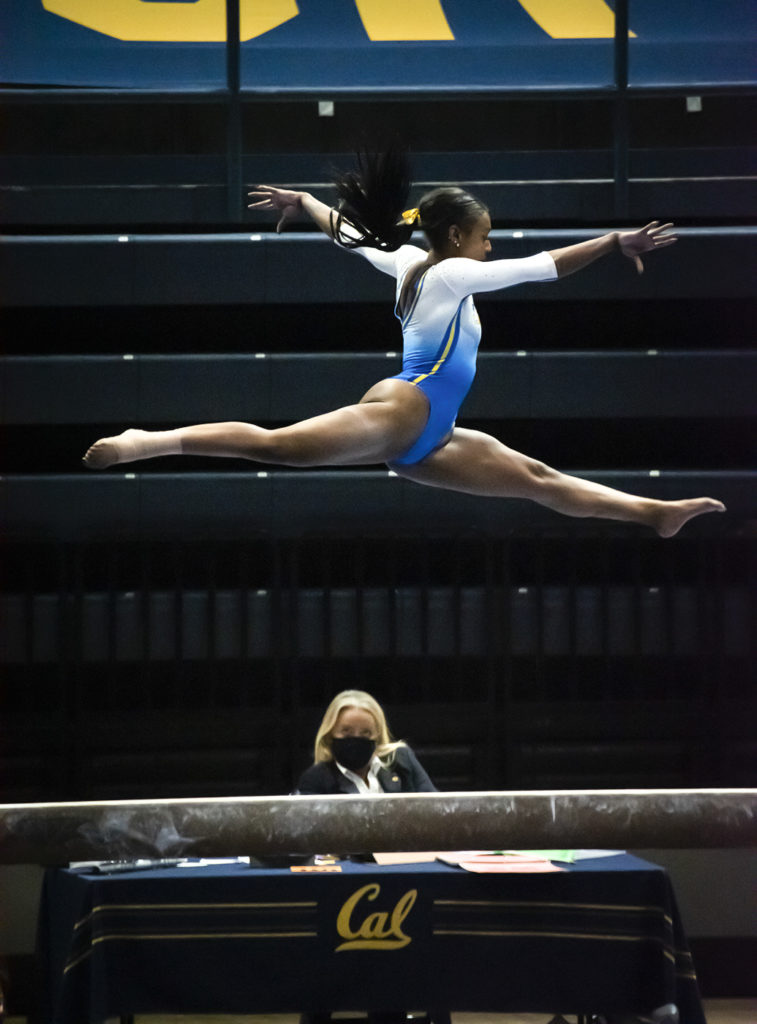 Dennis competed in the all-around this week, along with Frazier and freshman Chae Campbell.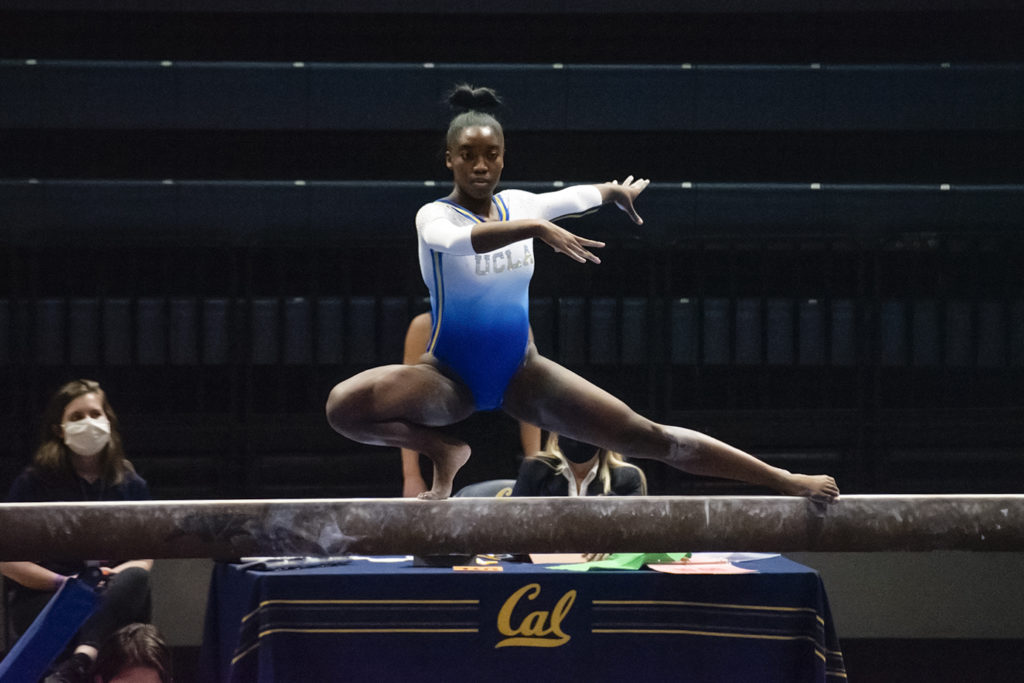 Campbell prepared for a double wolf turn during her beam routine, which earned her a 9.875. Campbell won the all-around with a career-high score of 39.625, including a perfect score on her Yurchenko full vault.