A clutch, game-winning 3-pointer in the last 1.4 seconds by the Trojans took down the Bruins in their final regular game of the season.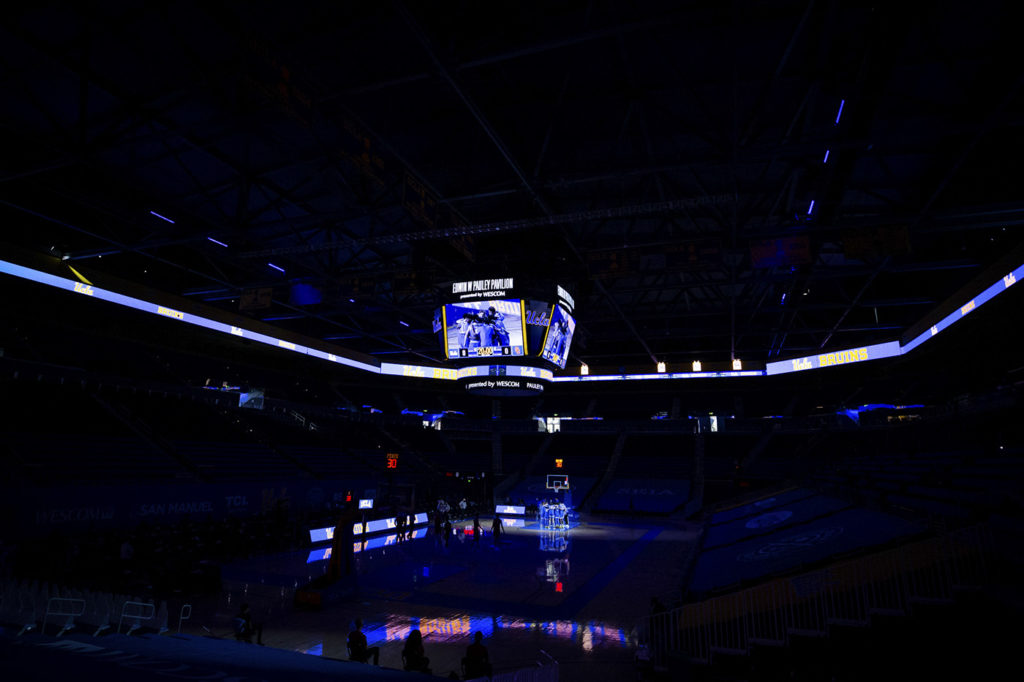 UCLA huddles before its game against USC at Pauley Pavilion.
Coach Mick Cronin and senior guard Chris Smith hug during Senior Day before the start of the match.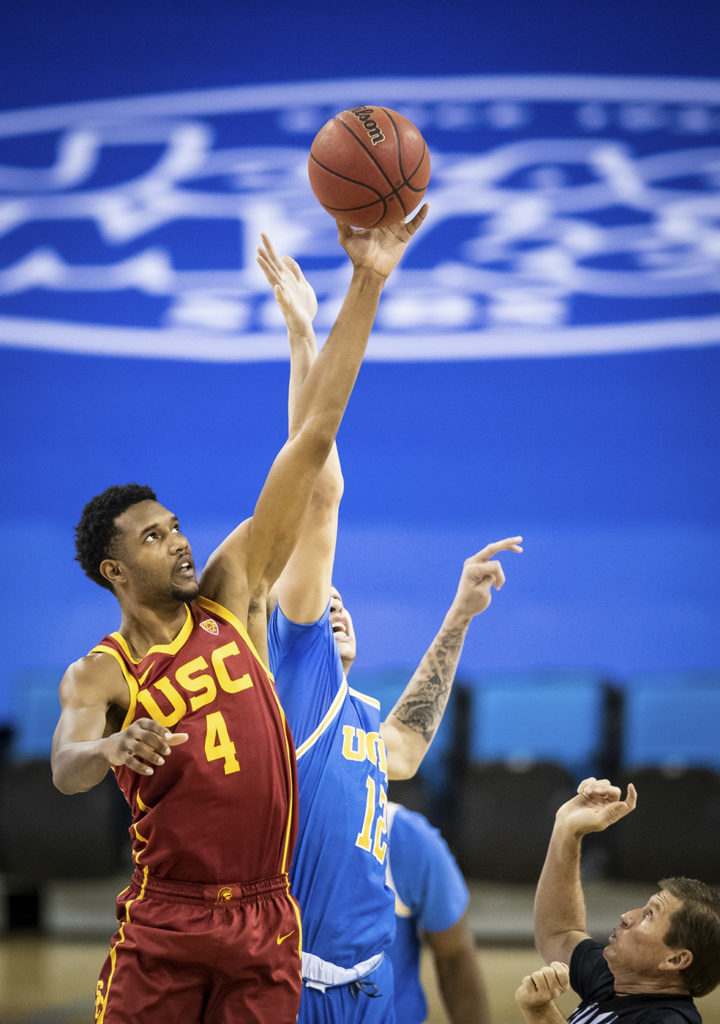 USC forward Evan Mobley and freshman forward Mac Etienne leap for the opening tip.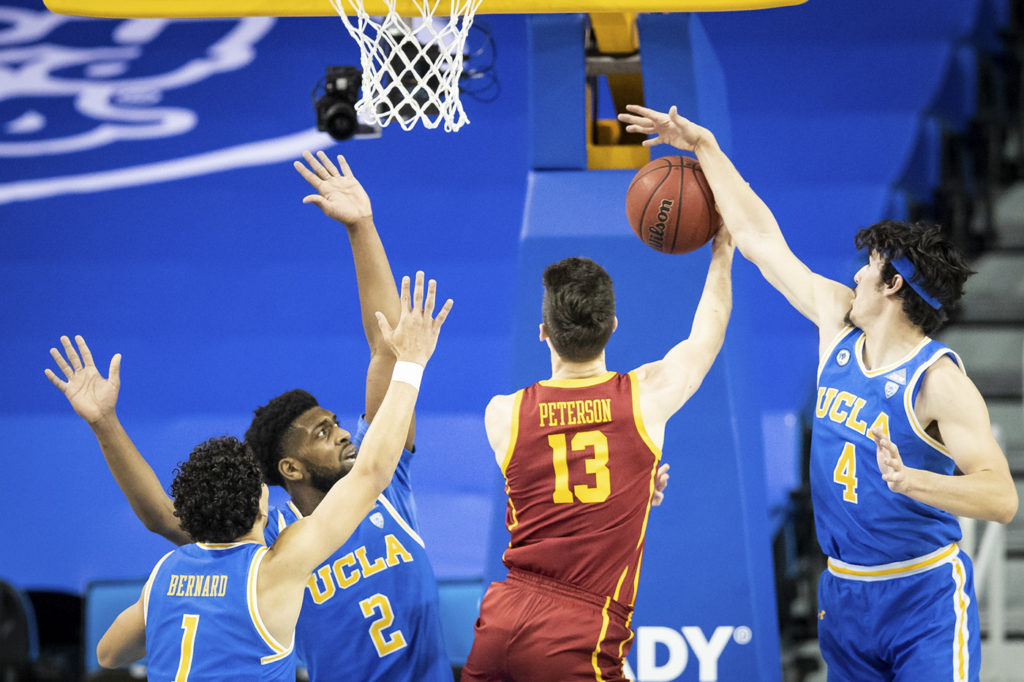 Sophomore guard/forward Jaime Jaquez Jr. blocks a shot by Trojan guard Drew Peterson. Jaquez ended with a team-high 12 points.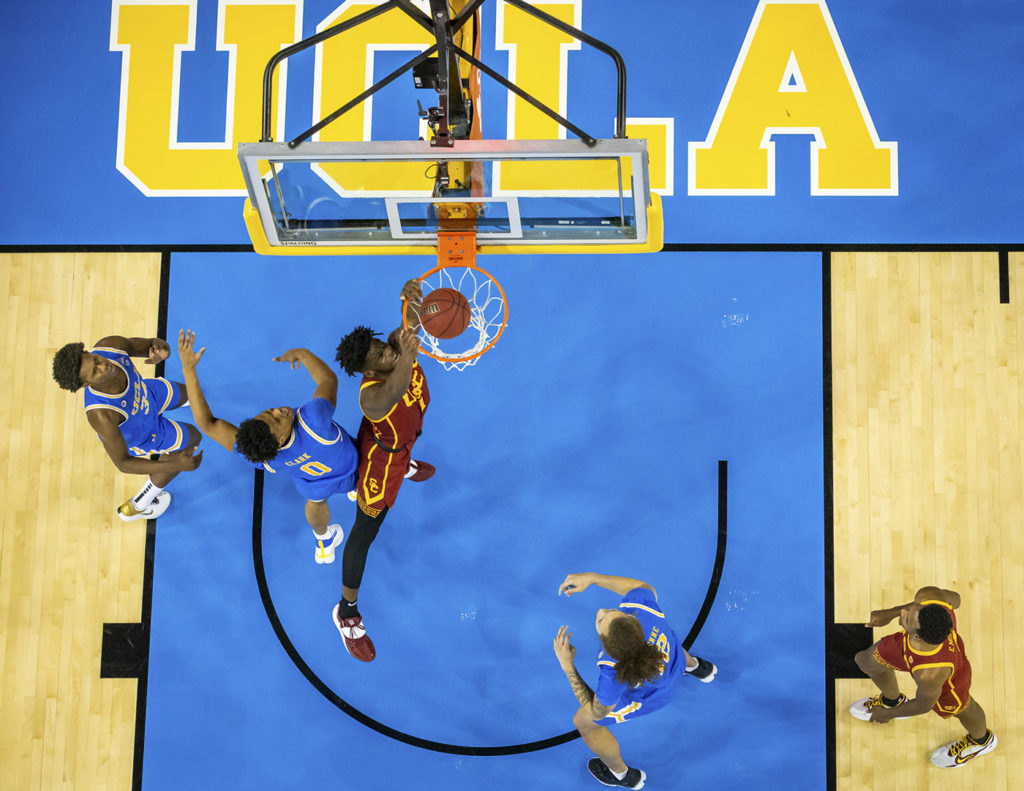 Trojan forward Chevez Goodwin dunks on the Bruins.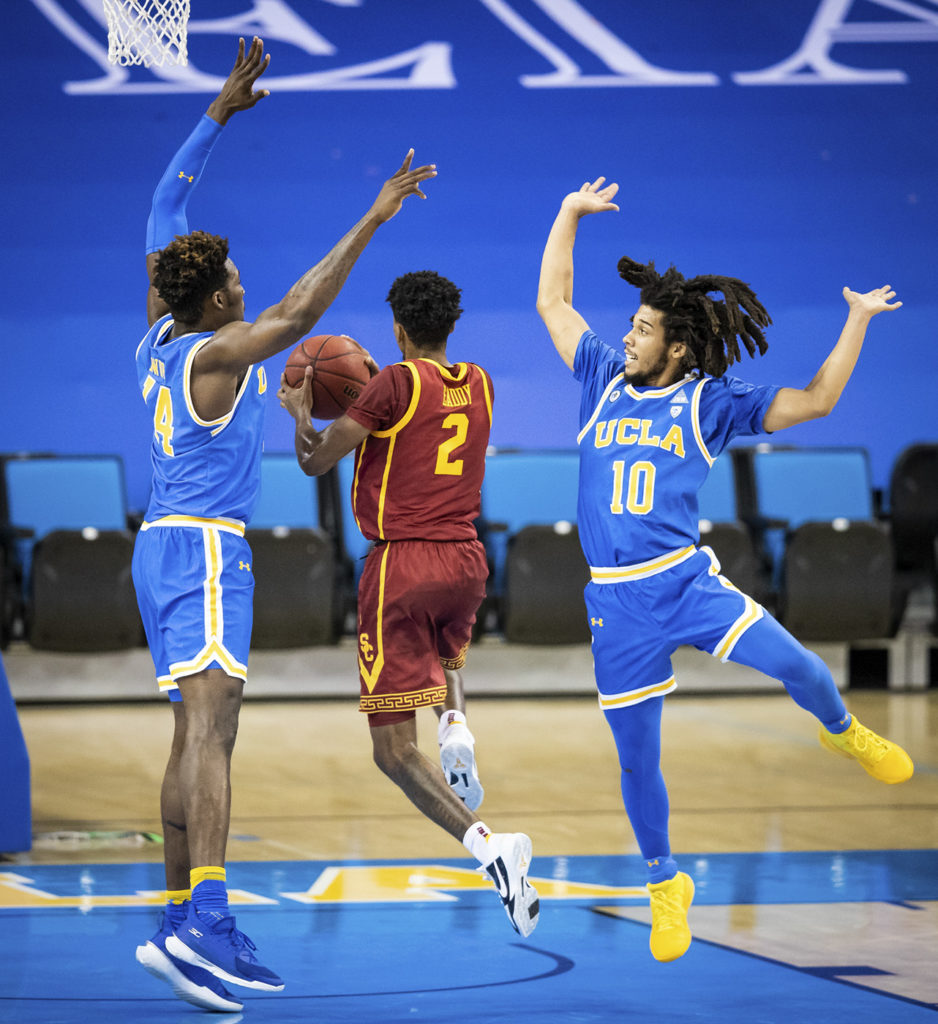 Redshirt sophomore forward Kenneth Nwuba goes up to attempt to block.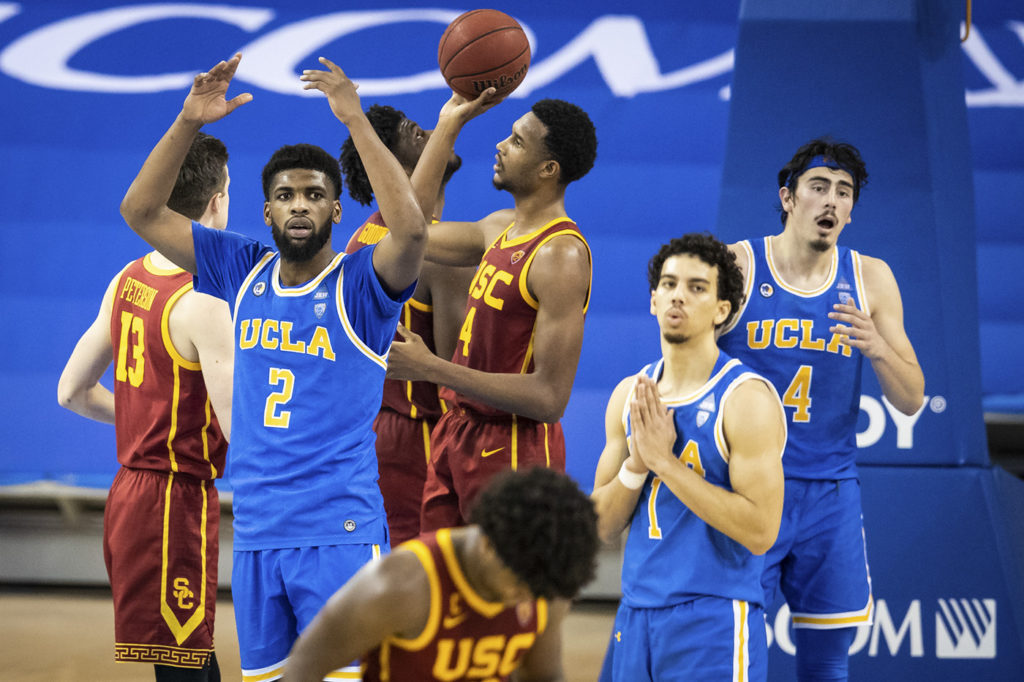 Redshirt junior forward Cody Riley reacts after a foul. Riley ended with 10 points.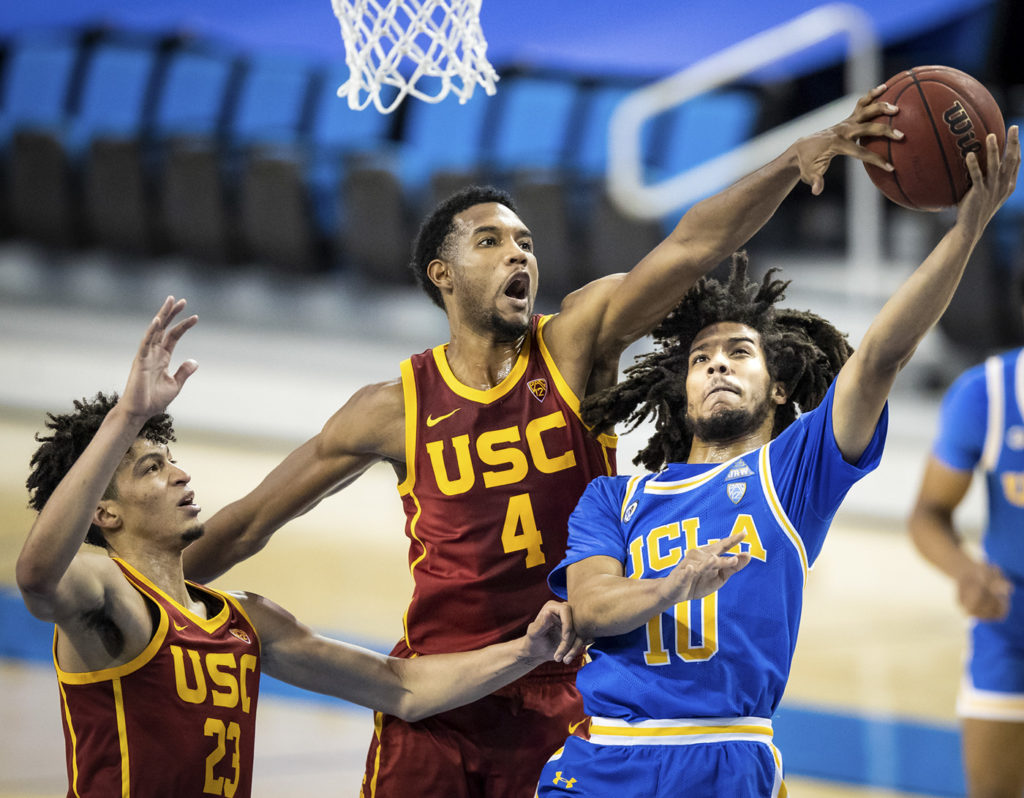 Mobley blocks a layup by redshirt sophomore guard Tyger Campbell.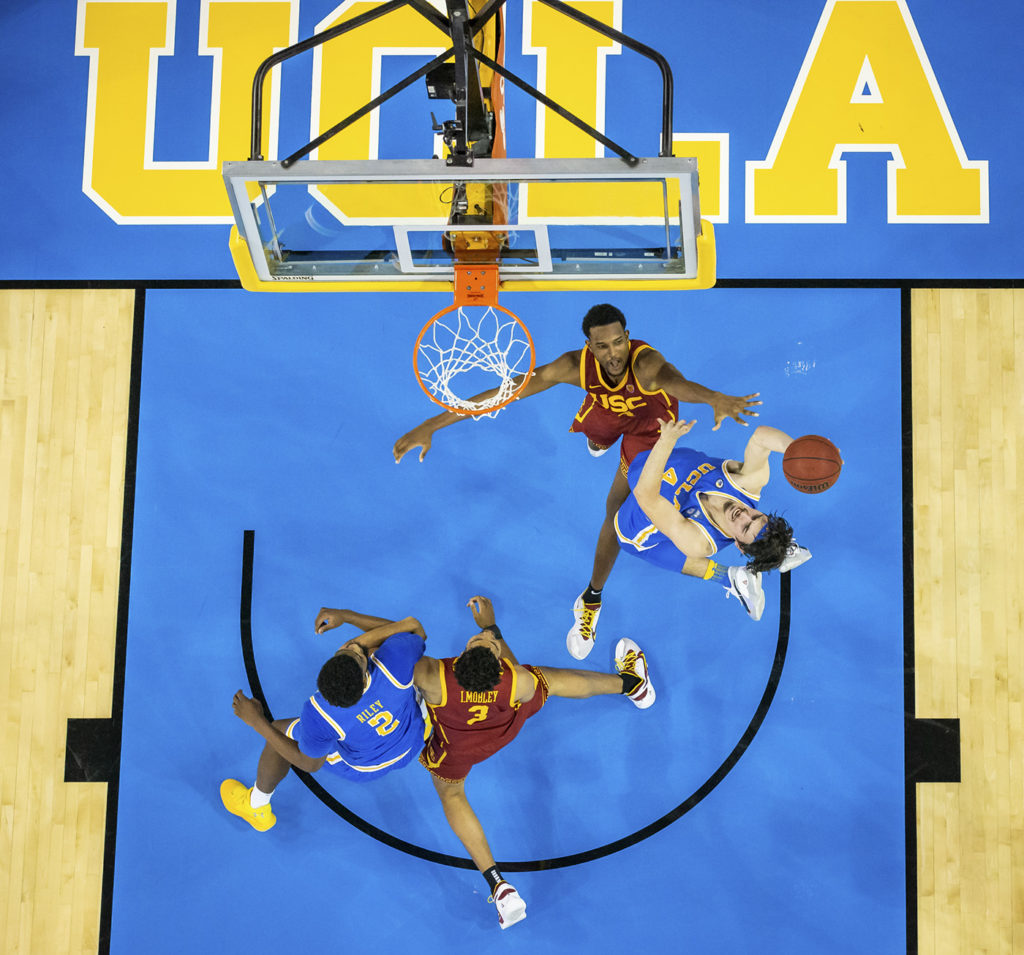 Jaquez goes up for a basket.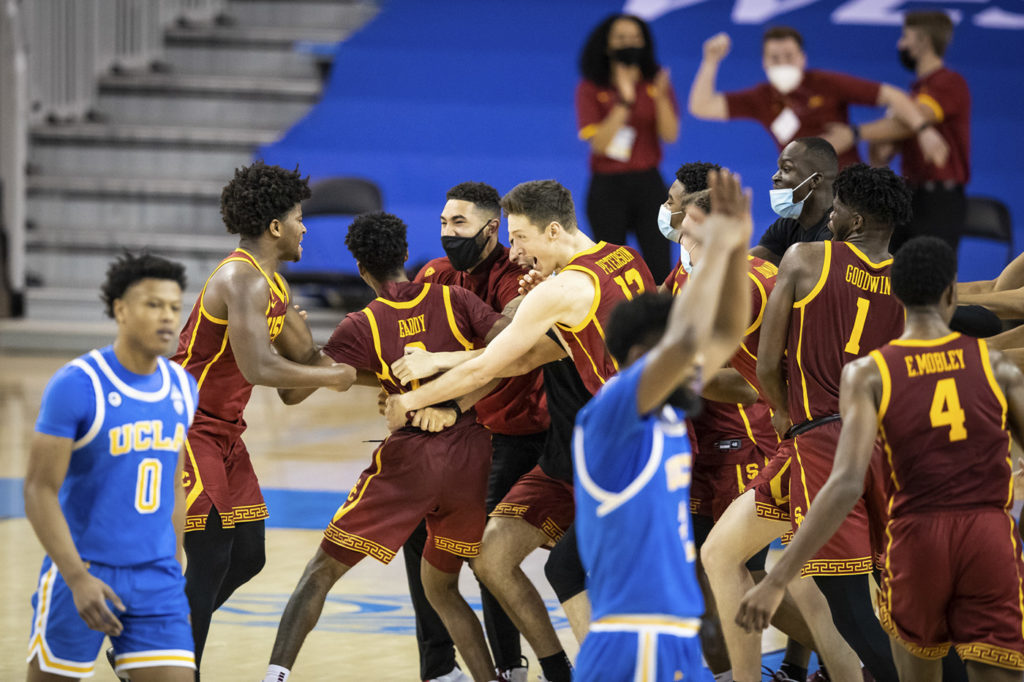 The Trojans celebrate guard Tahj Eaddy's game-winning 3-pointer in the last 1.4 seconds of the contest.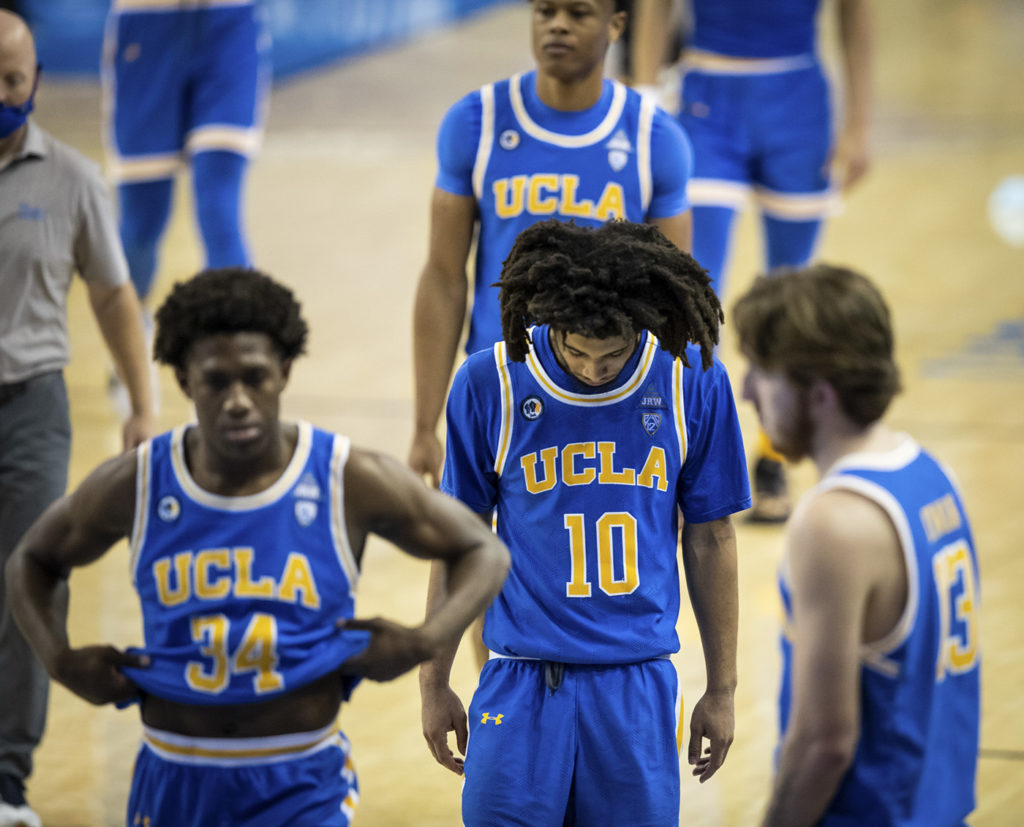 Campbell and the rest of the team walk off the court after a narrow last-second loss.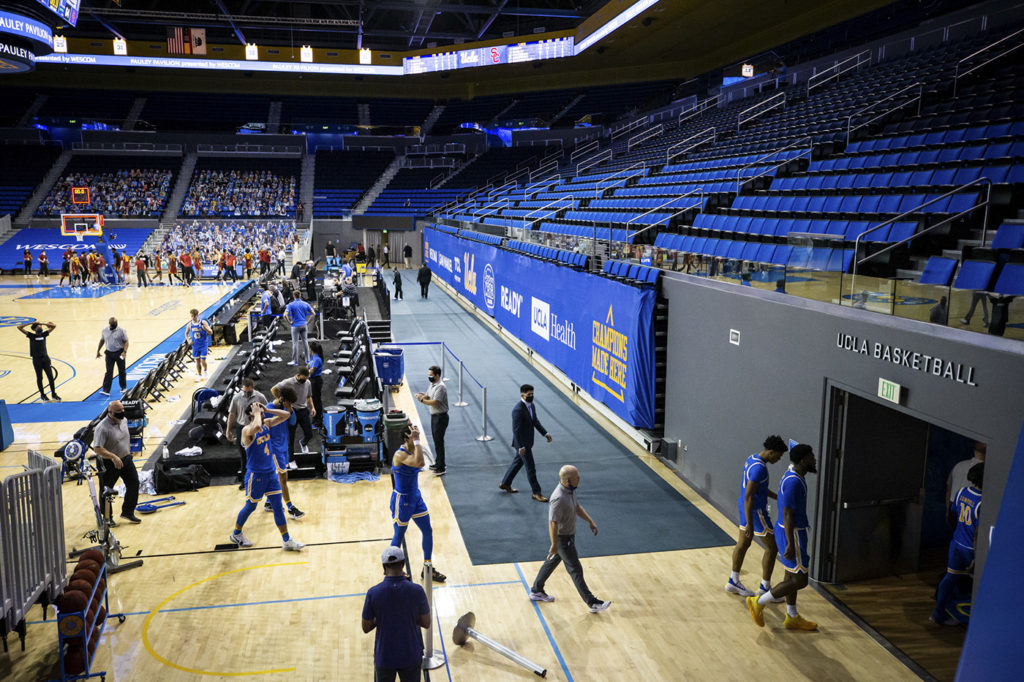 Cronin and the rest of the men's basketball team head back into the locker rooms after the last-second loss.