UCLA men's tennis' loss snapped a 68-match winning streak at home.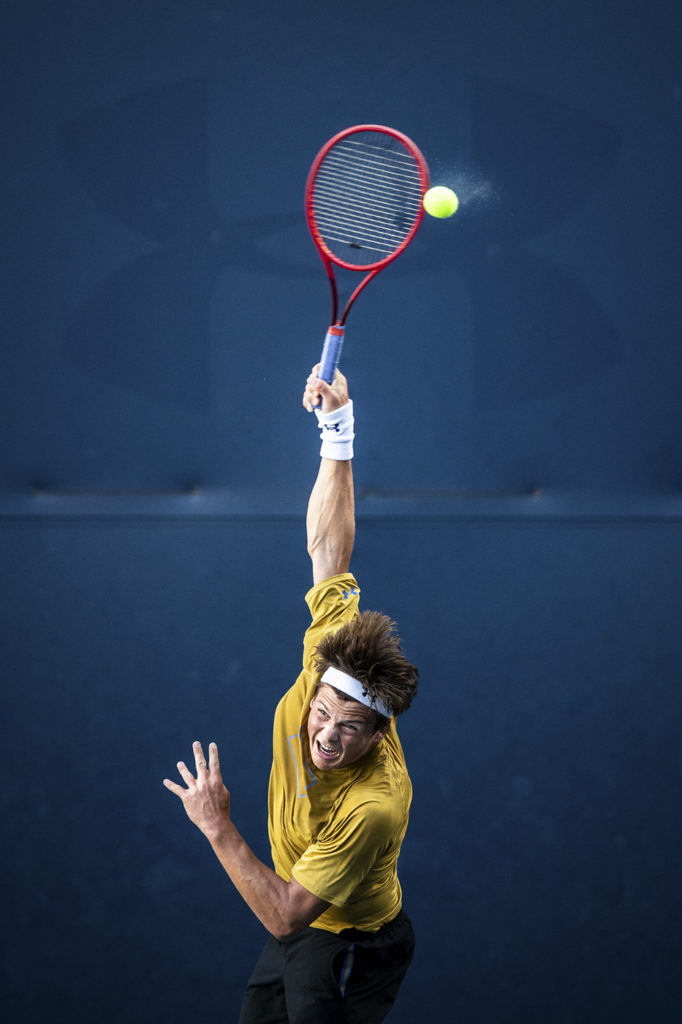 Junior Patrick Zahraj leaps for a serve.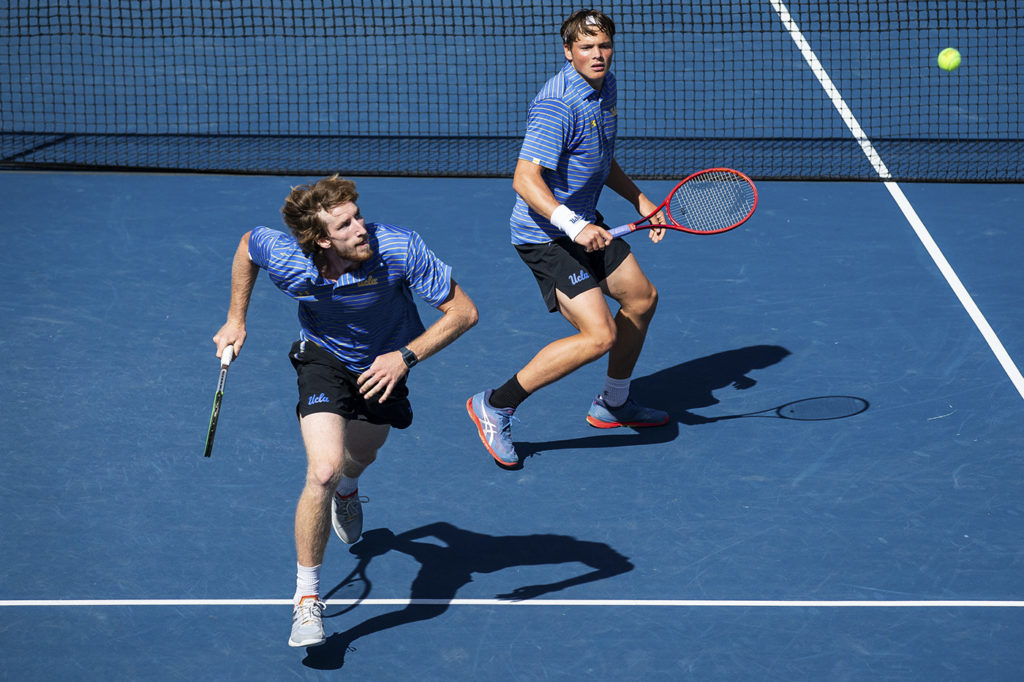 Senior Keegan Smith, left, chases the ball during a doubles match with teammate Zahraj.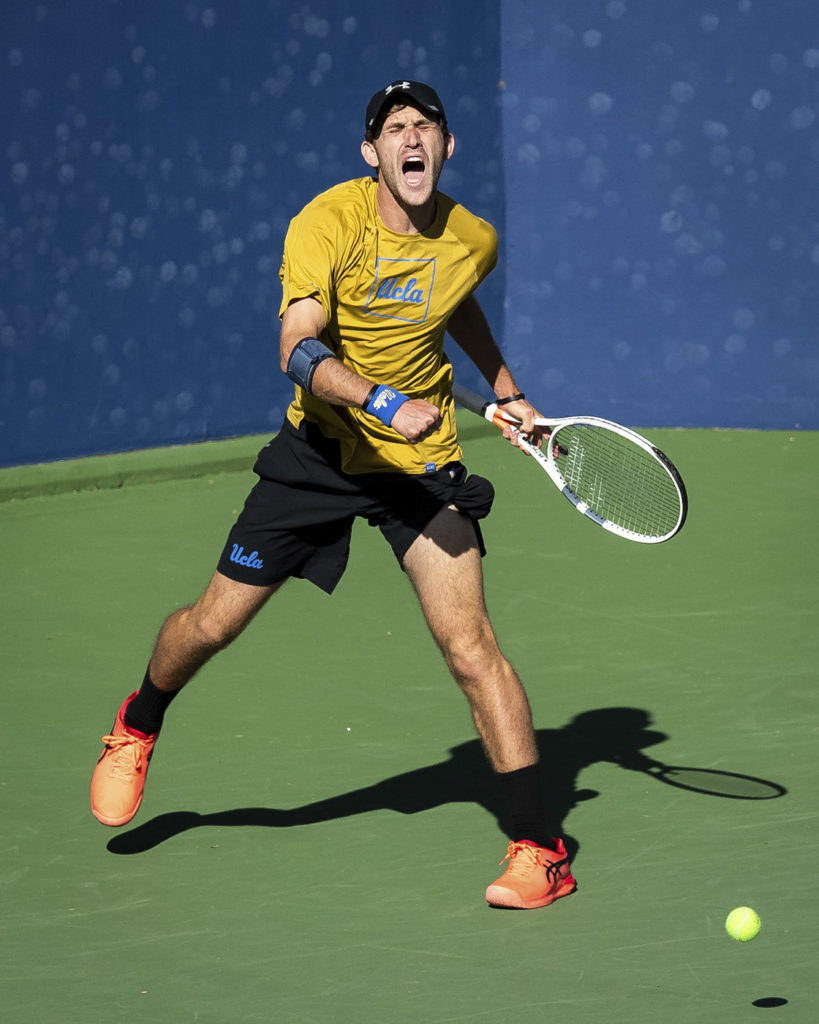 Redshirt senior Ben Goldberg reacts after winning a singles point.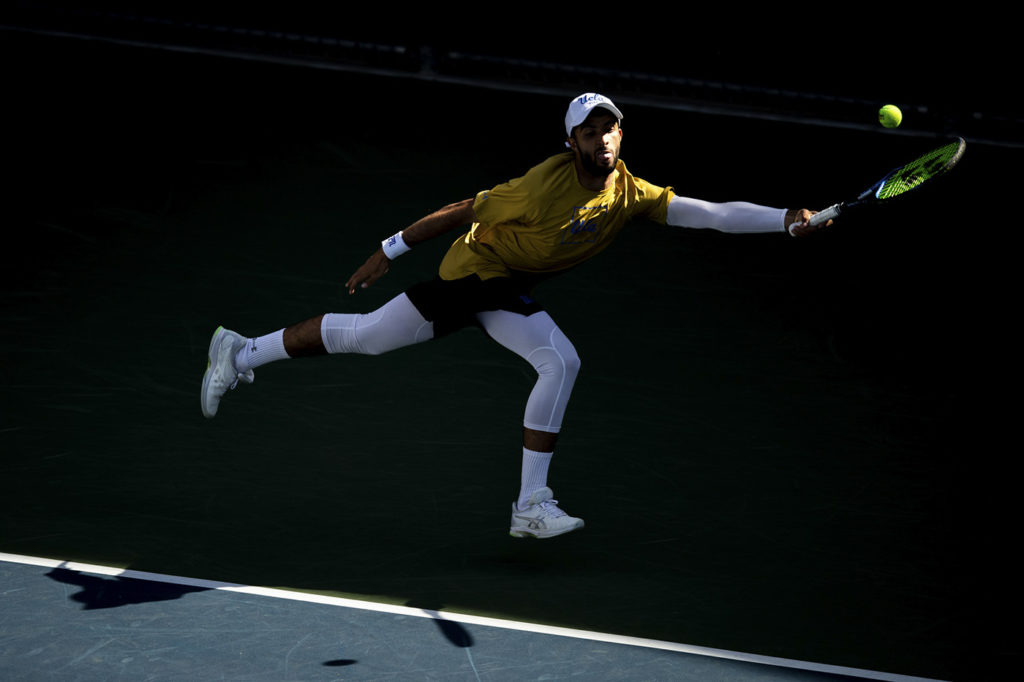 Graduate student Sam Feit stretches to return the ball. Feit dropped his singles match 6-2, 6-3.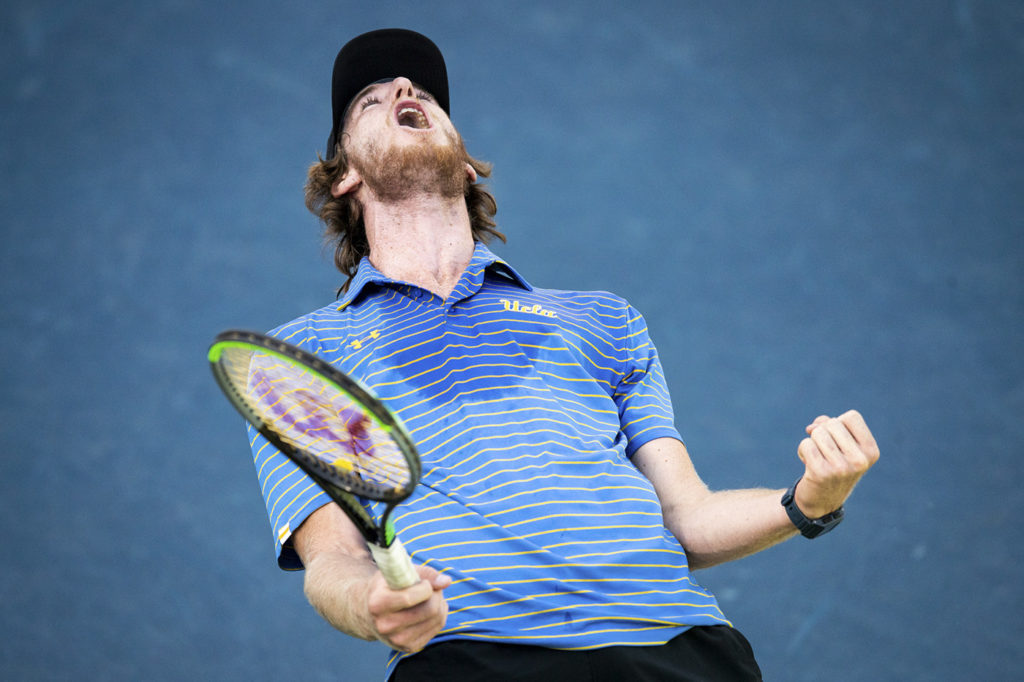 Smith reacts after winning the singles point 6-2, 7-5.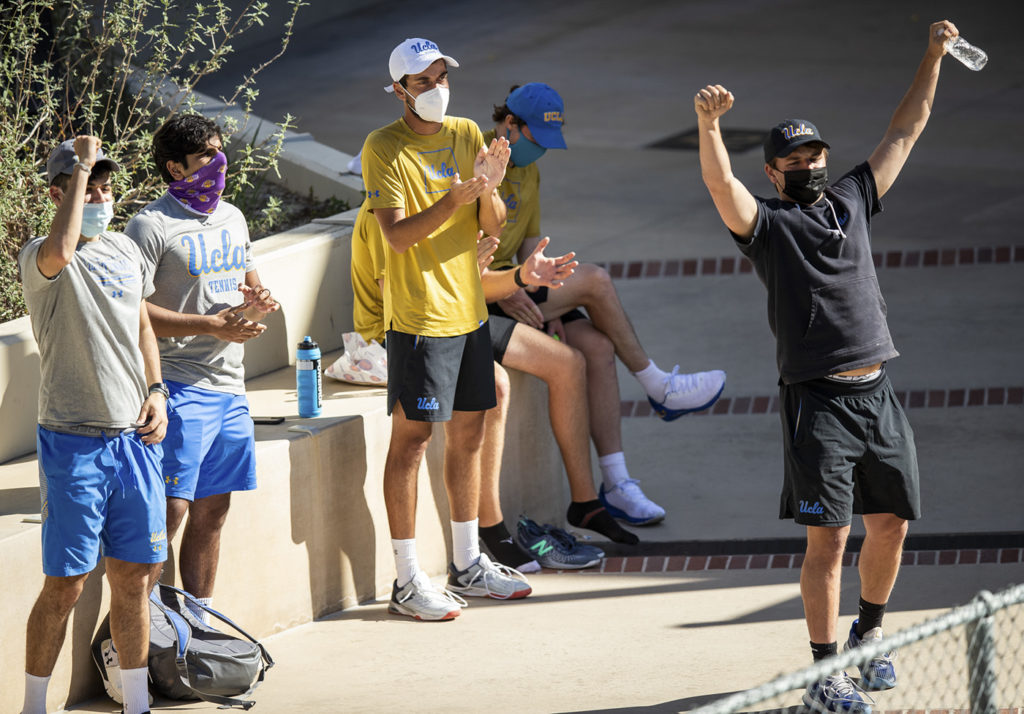 UCLA tennis players cheer for their teammates from outside the courts.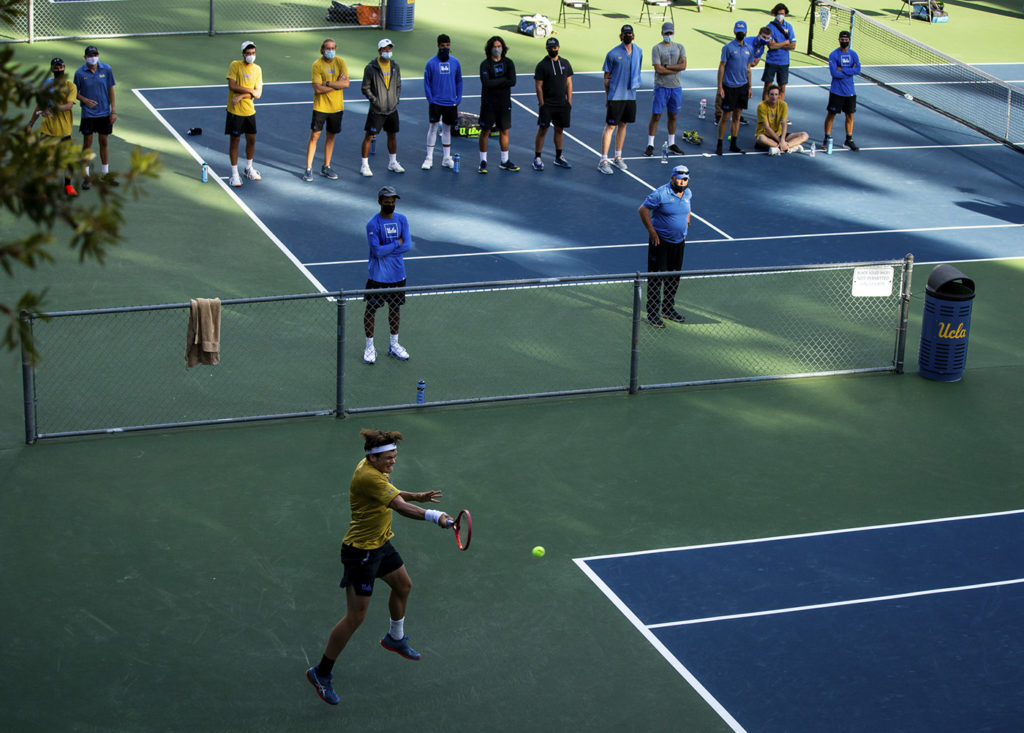 Zahraj returns the ball as his team looks on. Zahraj could not secure the win for the Bruins, dropping his third set 6-3.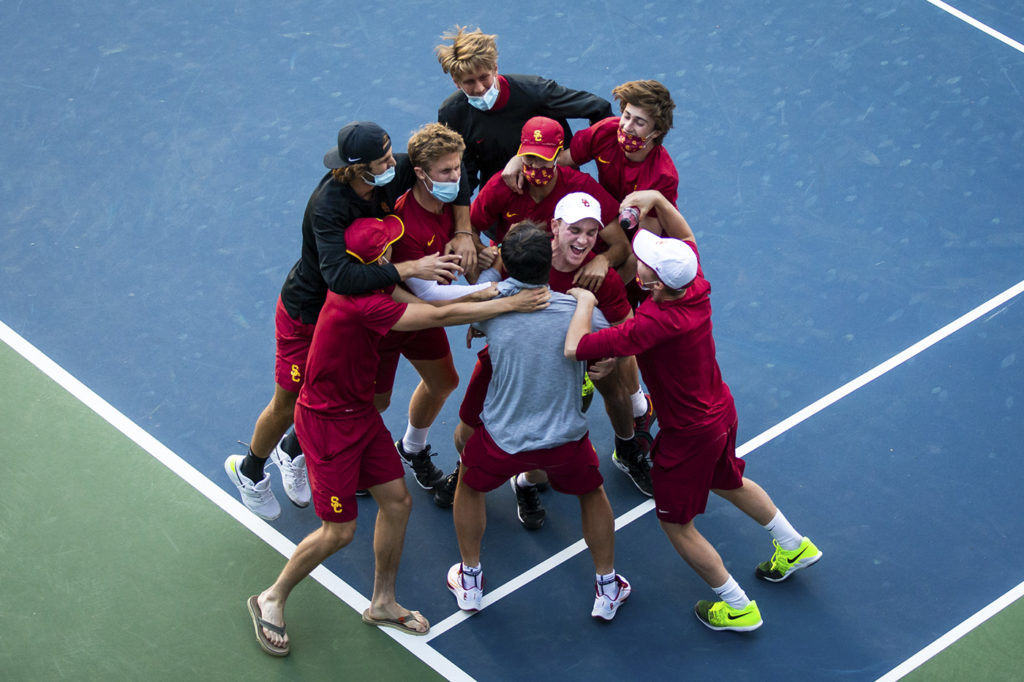 The Trojans celebrate after Jake Sands, center, clutches a third-set comeback to put USC ahead of UCLA for the win.