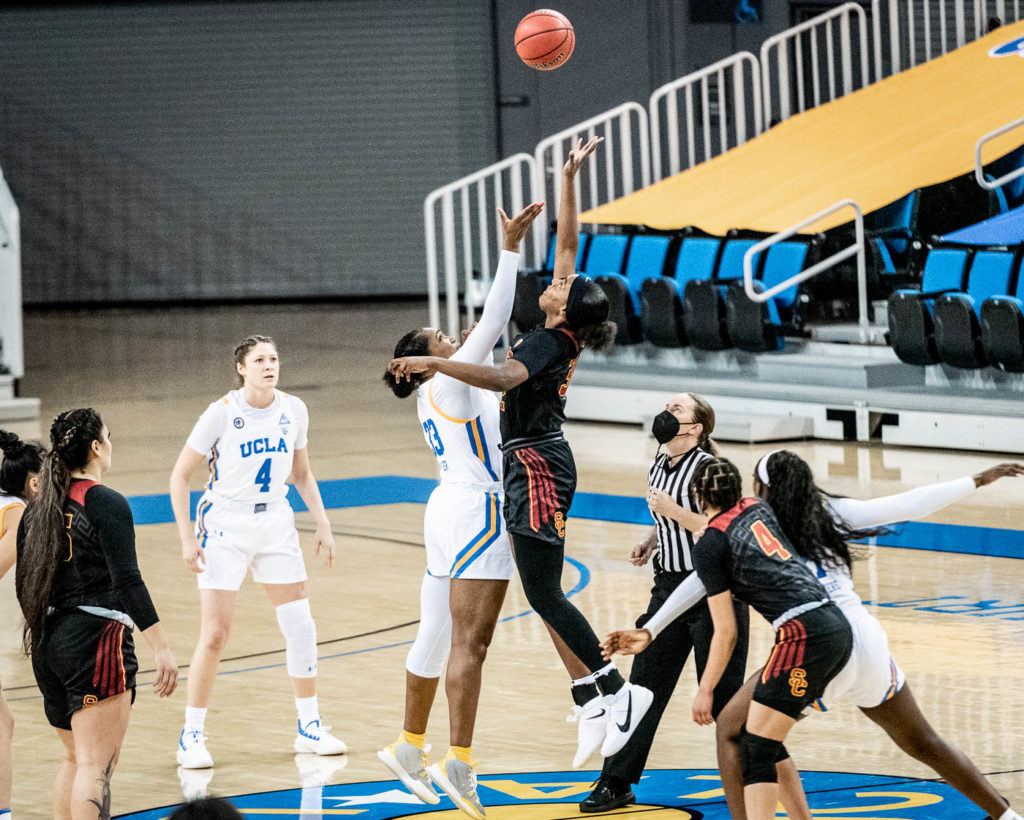 Senior forward Lauryn Miller and USC forward Jordyn Jenkins battle for the tipoff.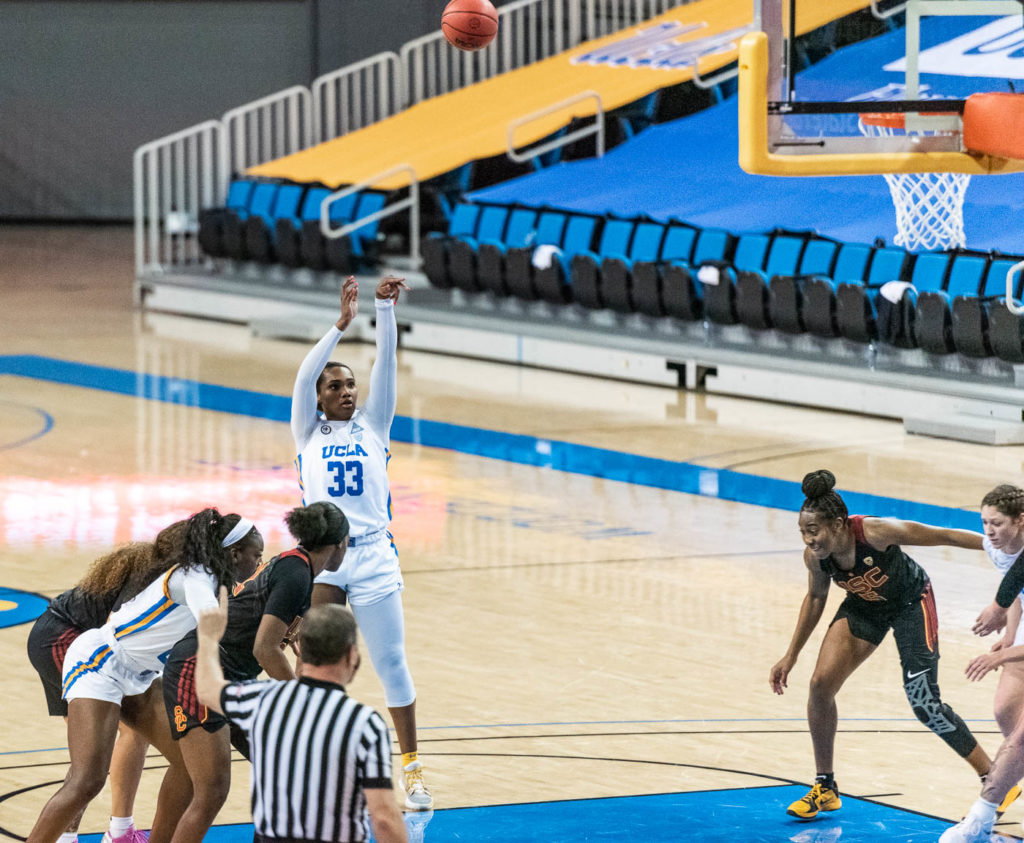 Miller shoots a free throw.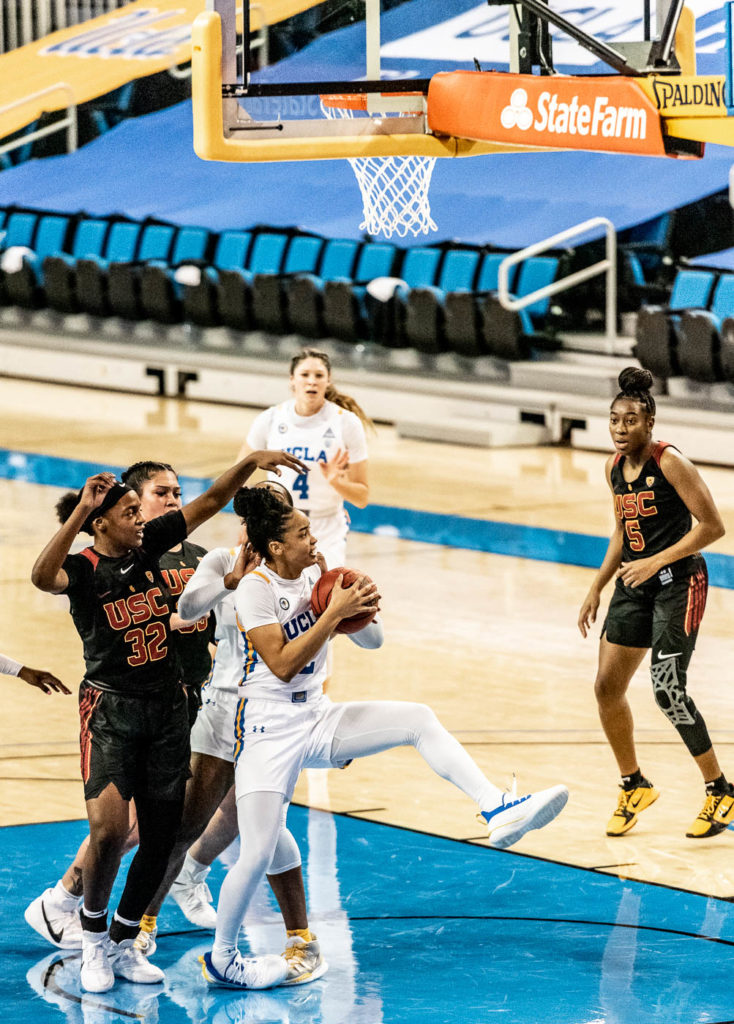 Freshman guard Dominique Darius swerves past Jenkins and USC forward Alissa Pili.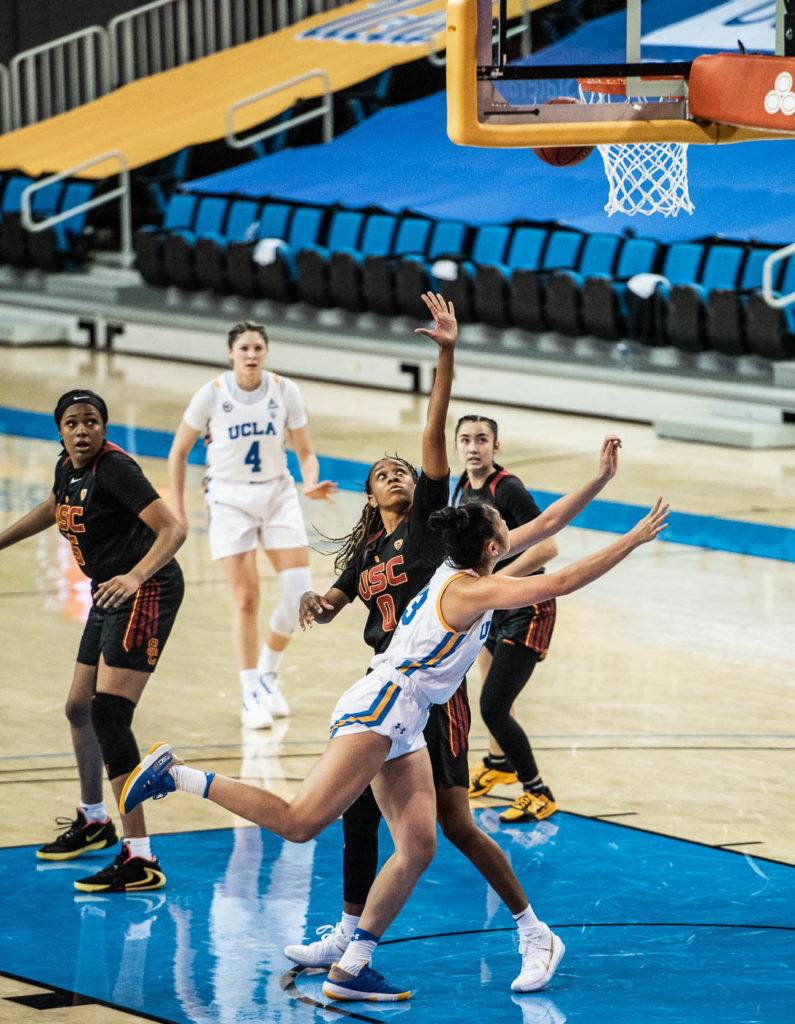 Redshirt senior guard Natalie Chou lunges toward the net.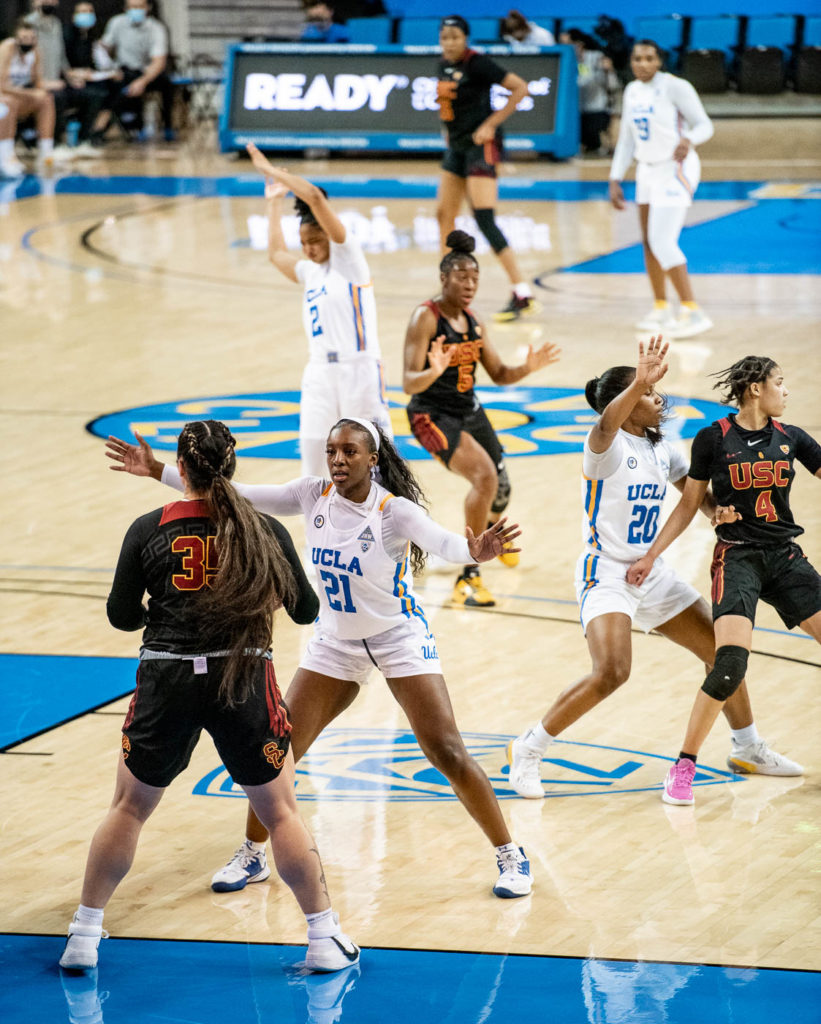 Senior forward Michaela Onyenwere defends against Pili. Onyenwere scored a game-high 30 points, reaching a total of 1,776 points in her UCLA career.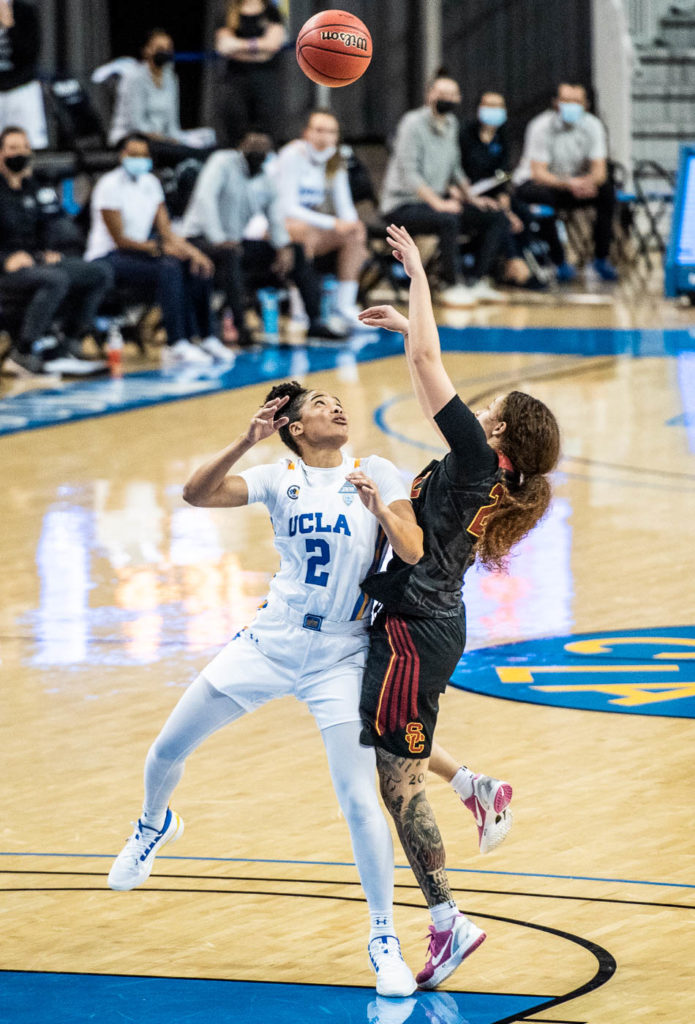 Darius played 17 minutes Friday.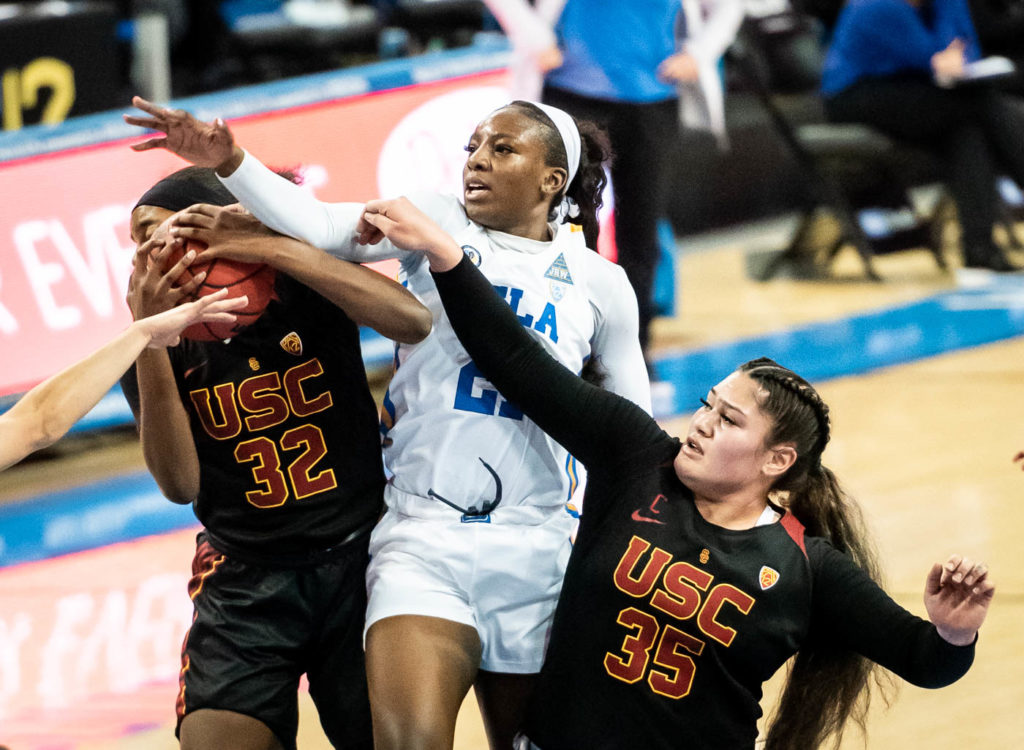 Onyenwere tries to grab the ball from Jenkins.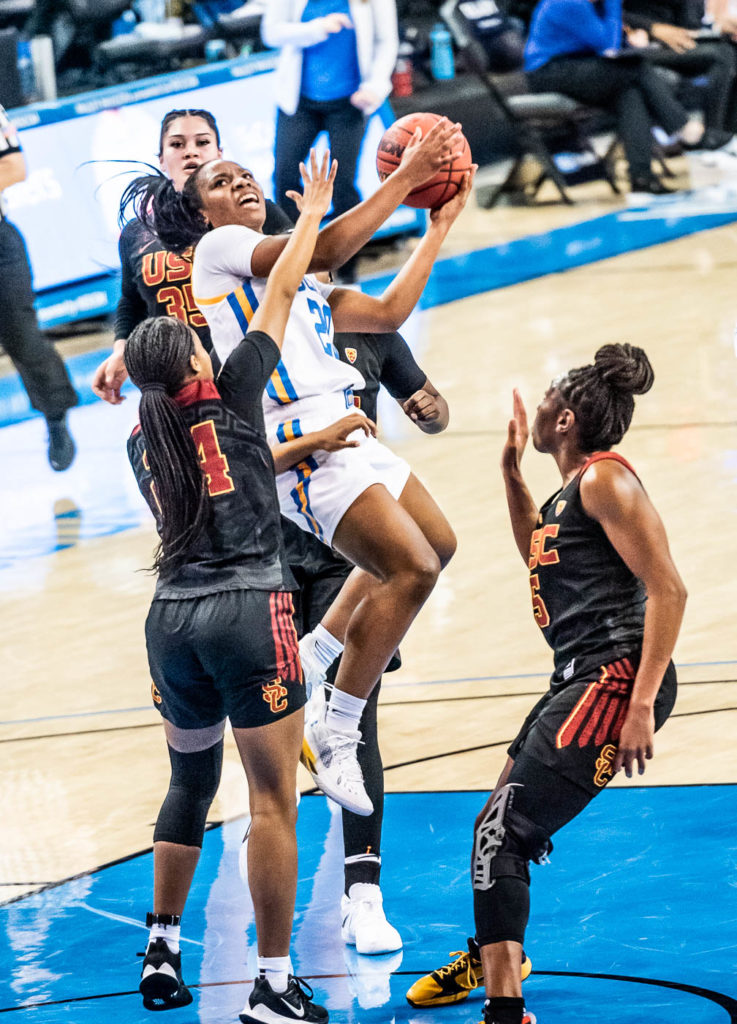 Sophomore guard Charisma Osborne played 34 minutes and scored 18 points Friday.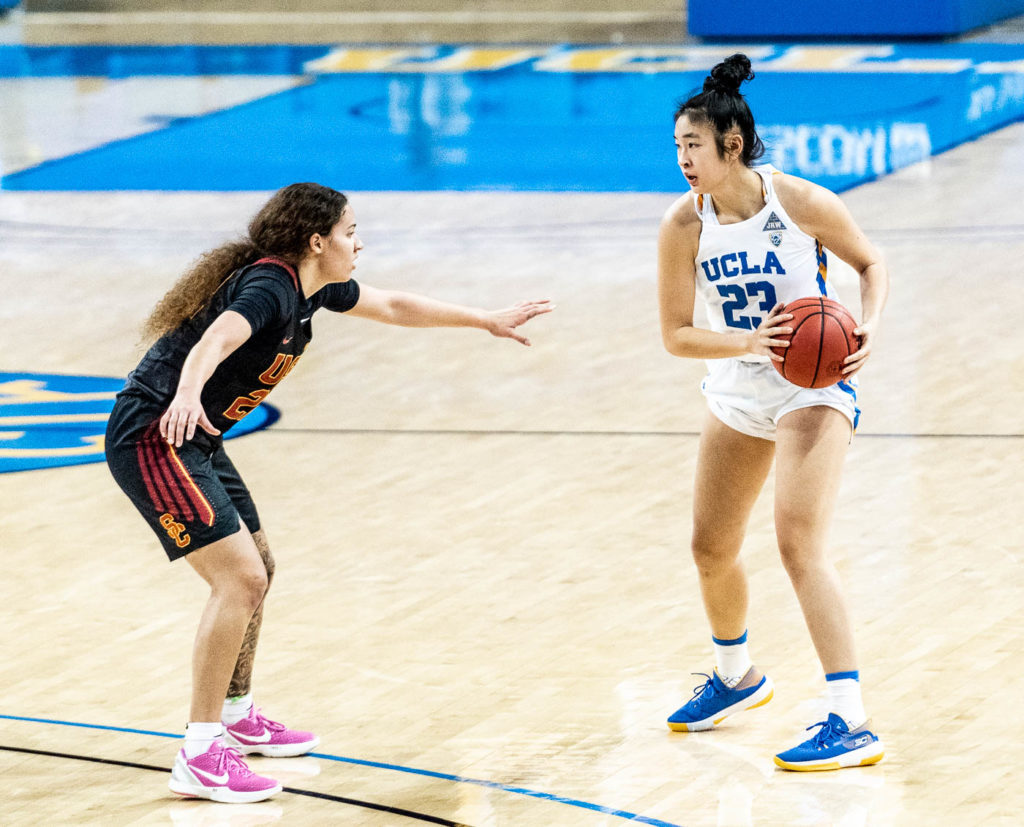 USC guard Kyra White defends against Chou.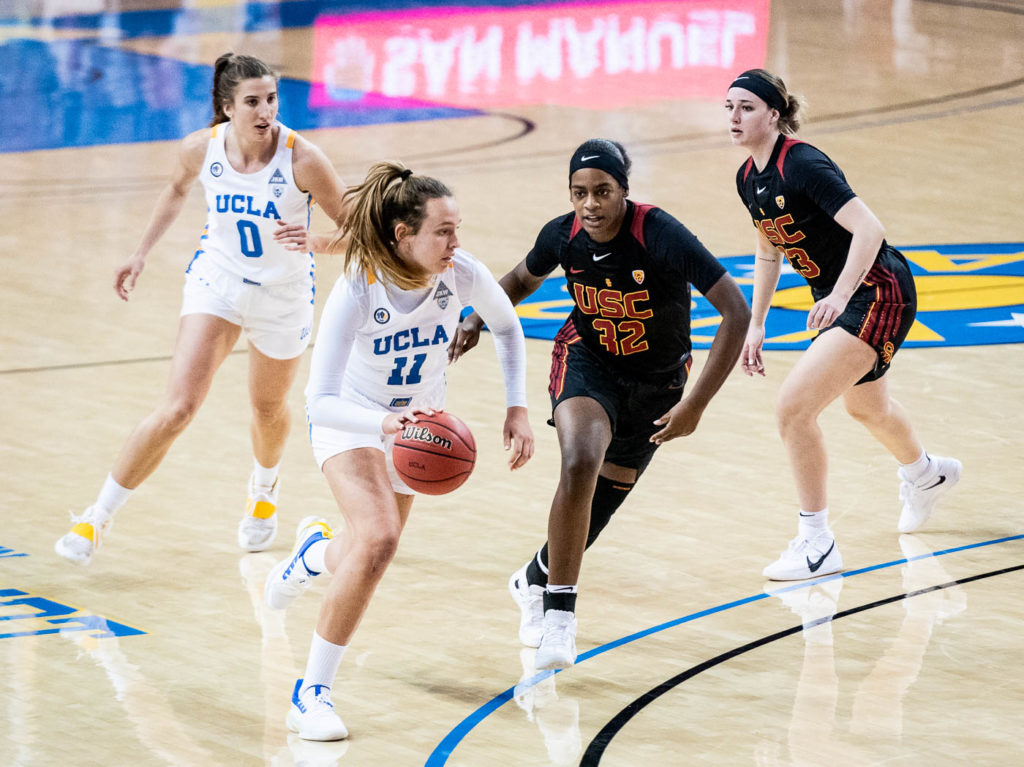 Freshman forward Emily Bessoir swerves past Jenkins. Bessoir scored seven points in her 19 minutes of play.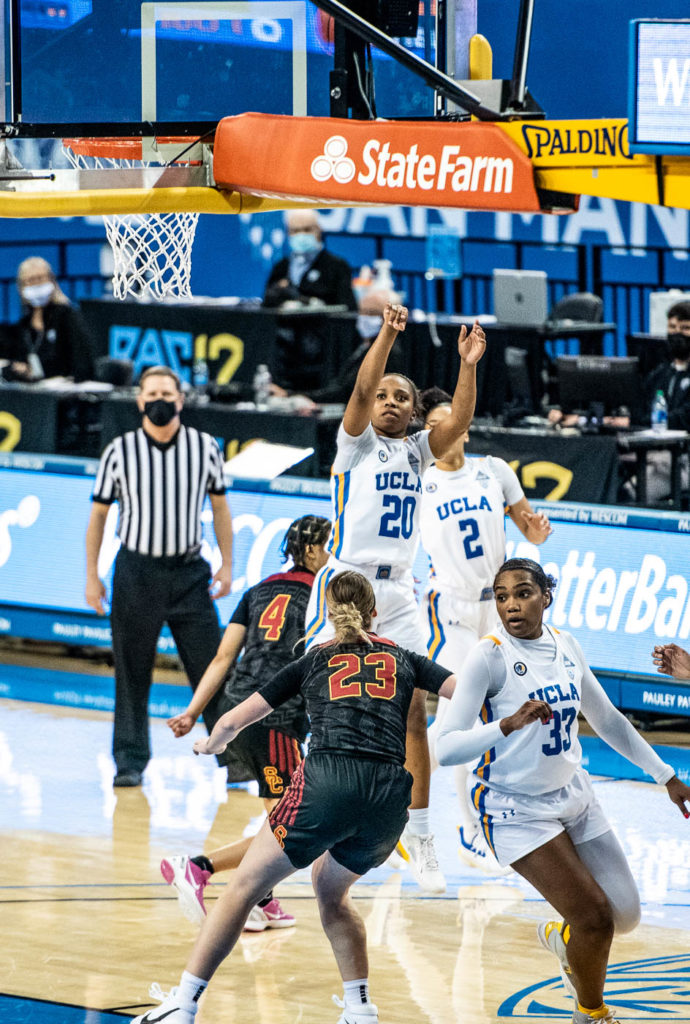 Osborne shoots over USC guard Madison Campbell.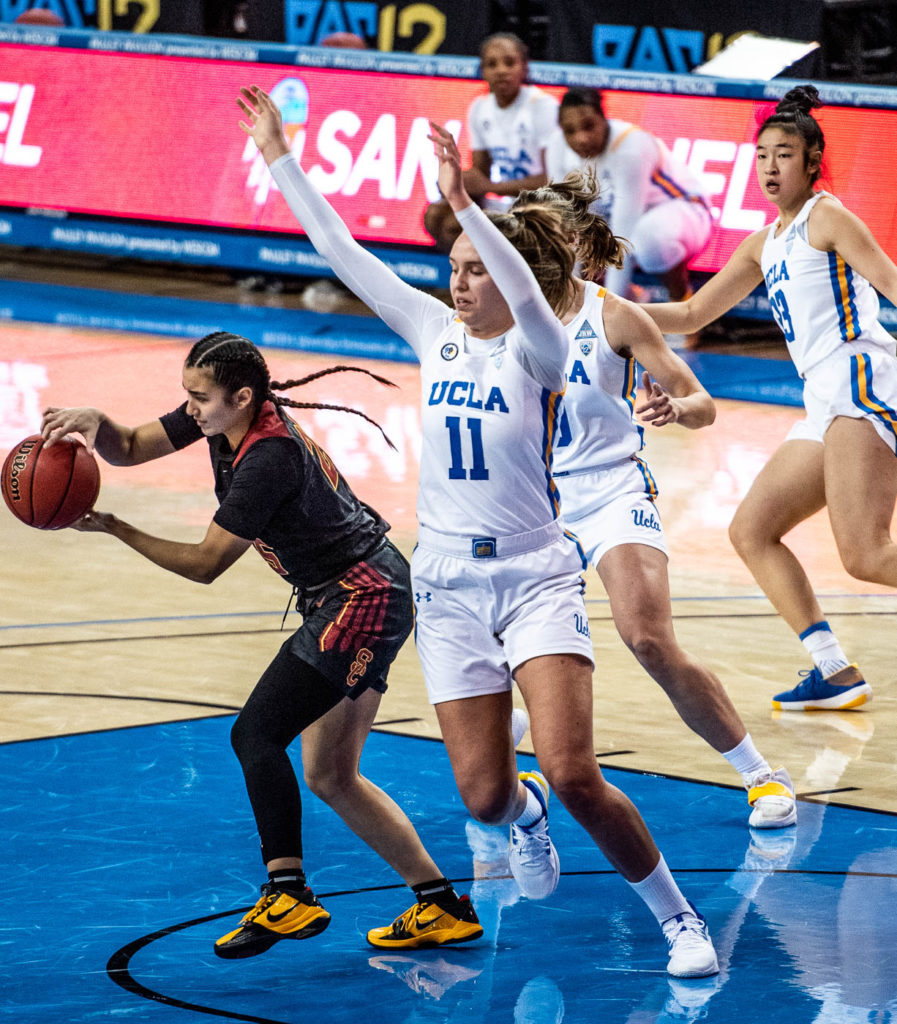 Trojan guard Alyson Miura snatches the ball from Bessoir.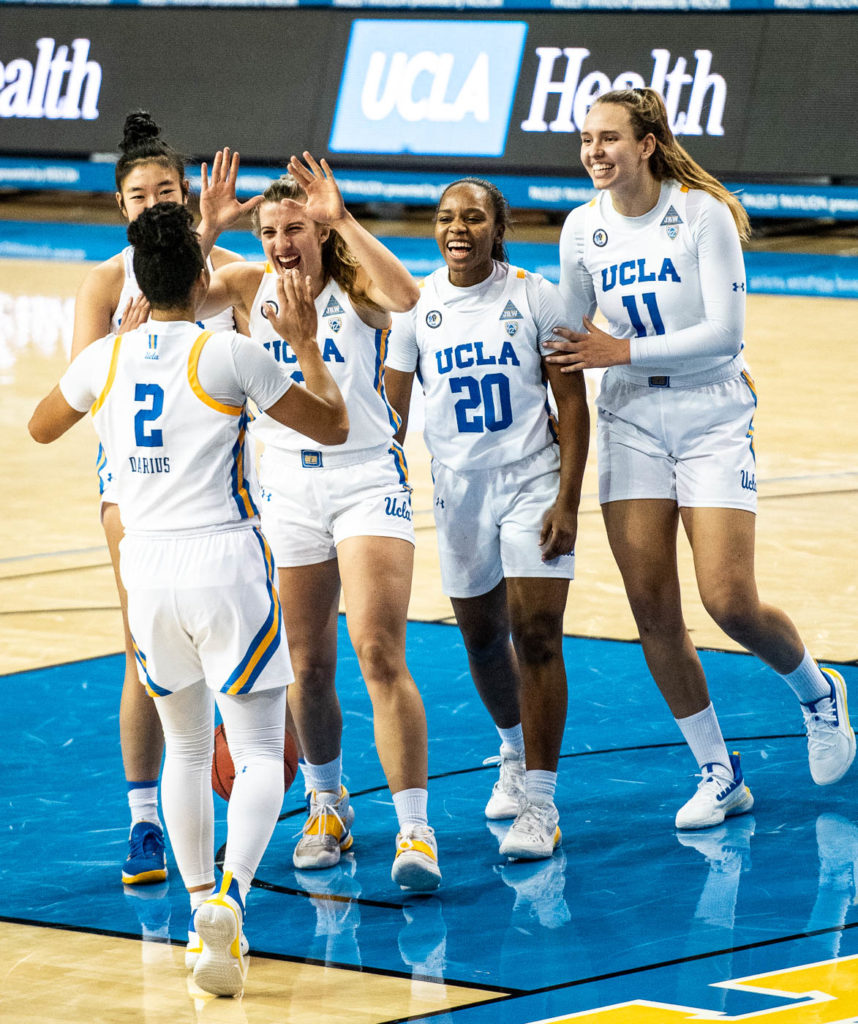 Redshirt junior guard Chantel Horvat high-fives Darius near the end of the fourth quarter, when the Bruins were already more than 30 points ahead of the Trojans.