UCLA gymnastics defeated Oregon State 197.025-196.500 in the team's third home meet of the season.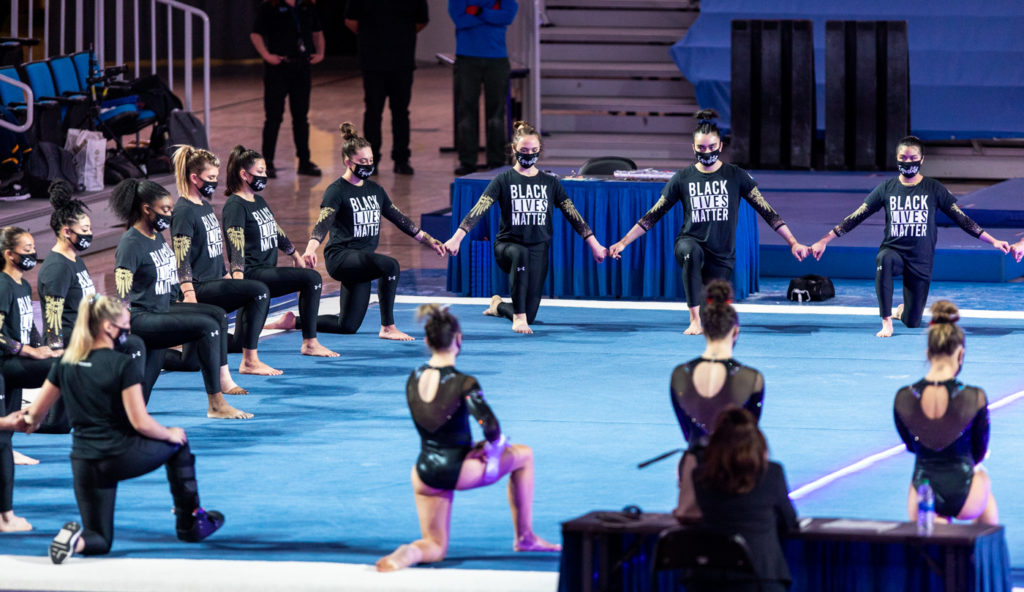 Prior to the start of the meet, UCLA and Oregon State gymnasts kneel during a moment of solidarity to end racial and social injustice. The Bruins celebrated the end of Black History Month by hosting their first-ever Black Excellence meet.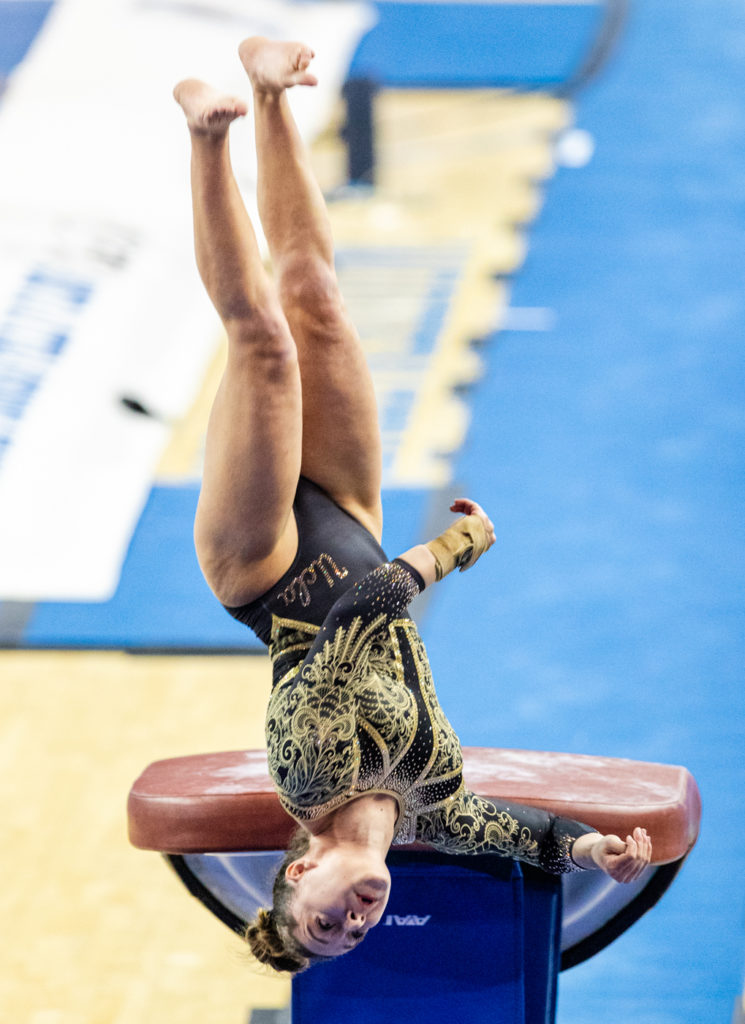 Senior Kendal Poston flies over the vault, scoring a 9.825.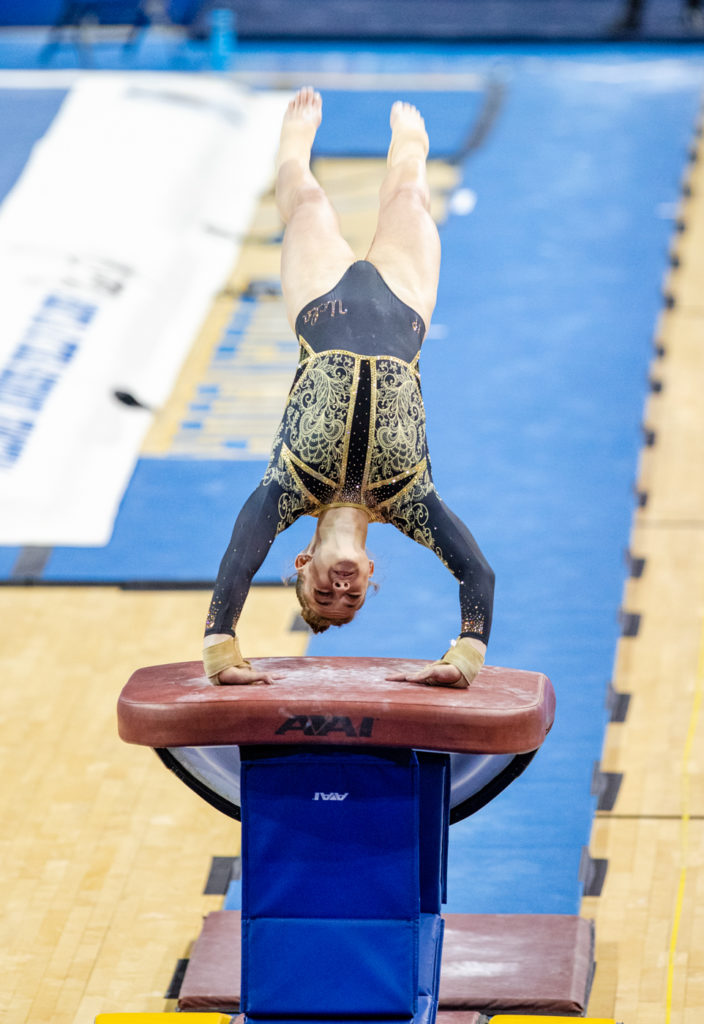 Sophomore Emma Andres scored a 9.825 as the anchor in her first vault of the year. Scoring 49.225 overall, the Bruins tied their season-high score on vault.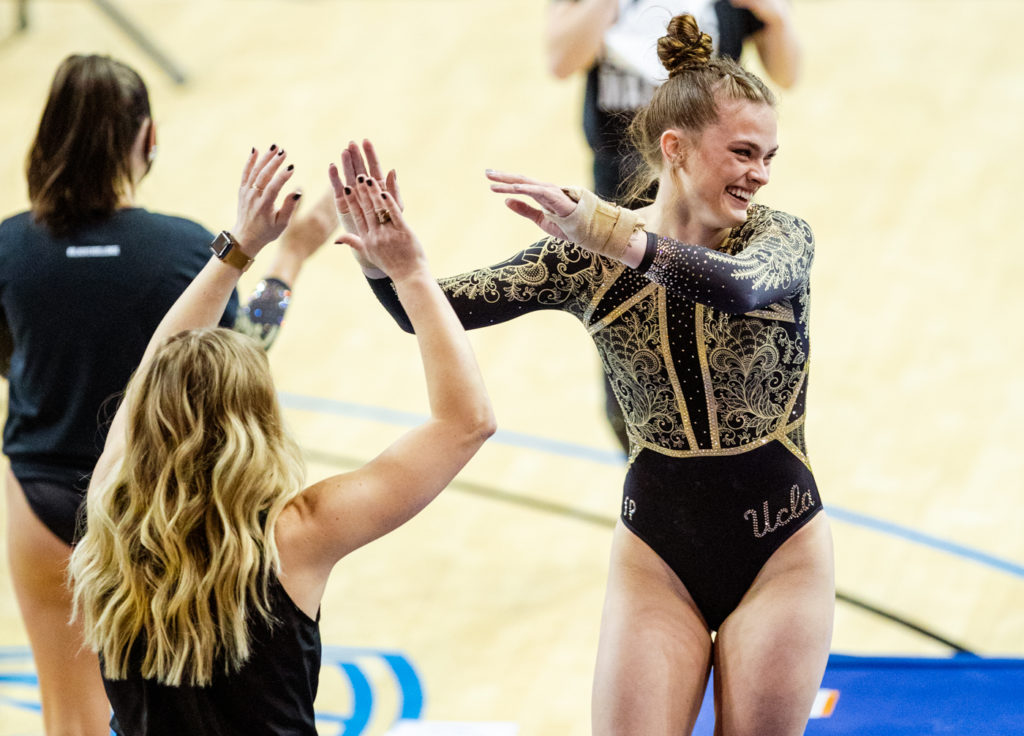 Andres high-fives her teammates and coaches after completing her vault.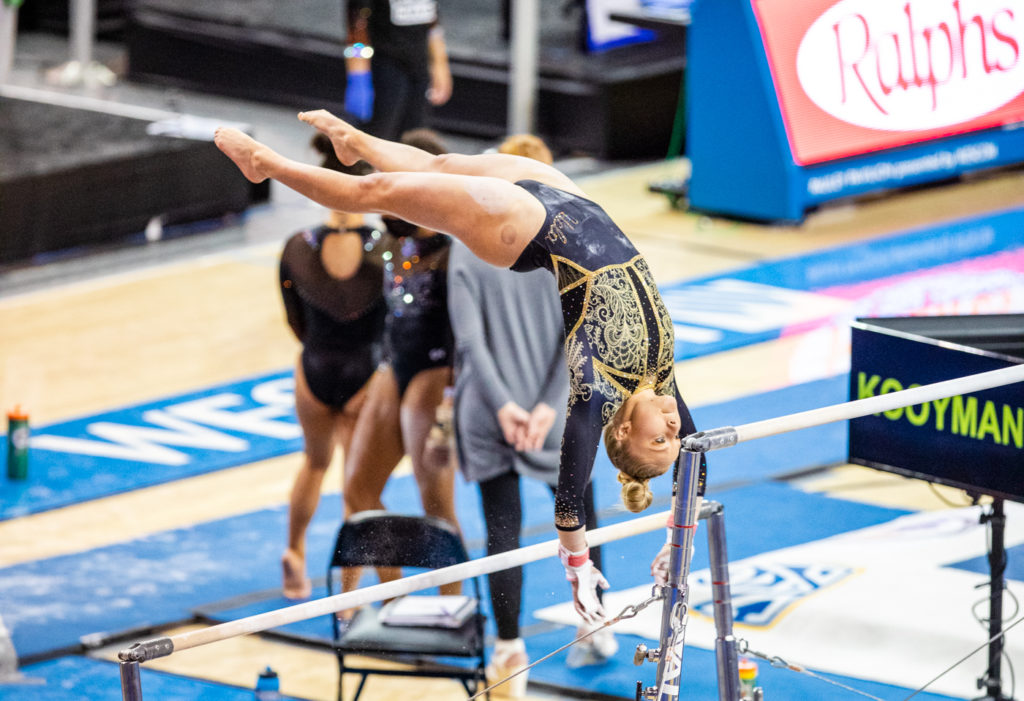 Senior Savannah Kooyman recorded a score of 9.850 for the Bruins on uneven bars.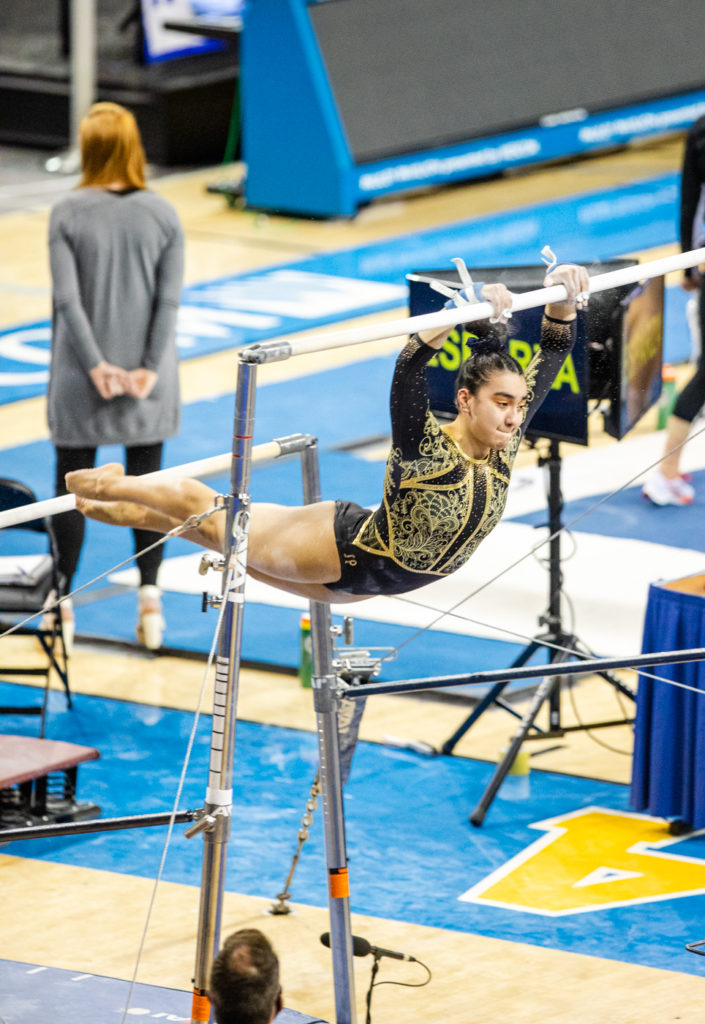 Freshman Frida Esparza leaps from one bar to the other. Esparza had the fourth-highest score on uneven bars with 9.875.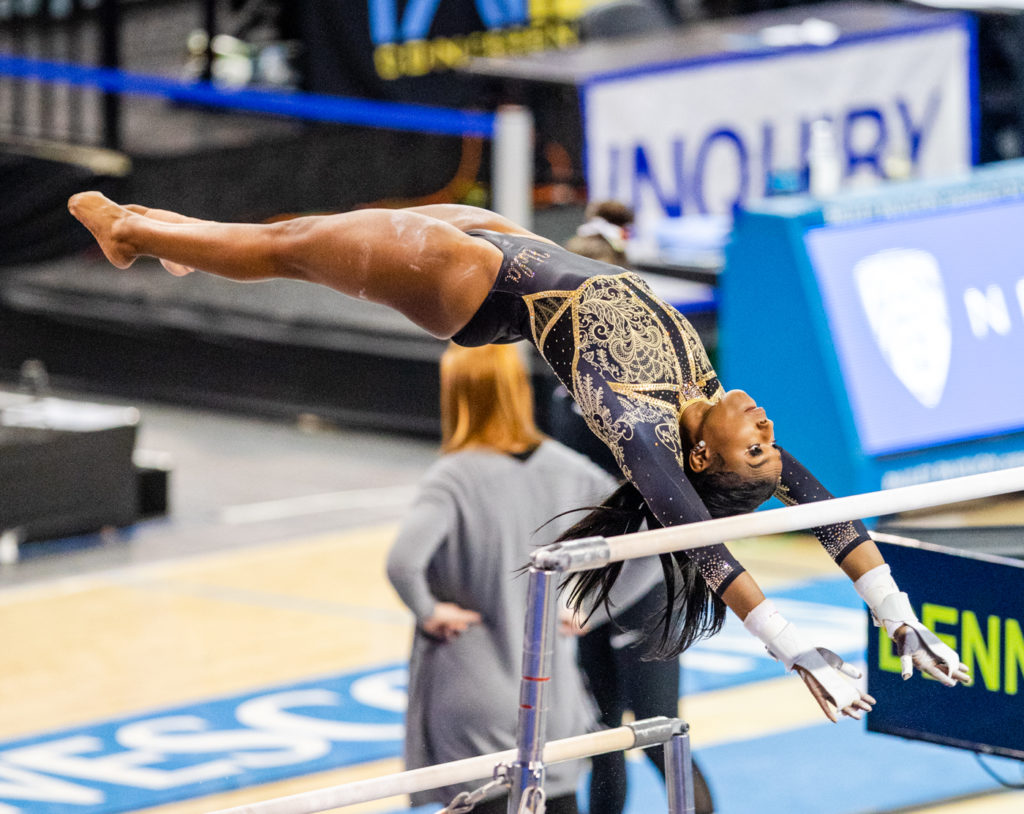 Senior Nia Dennis tied her career-high score of 9.950 on uneven bars.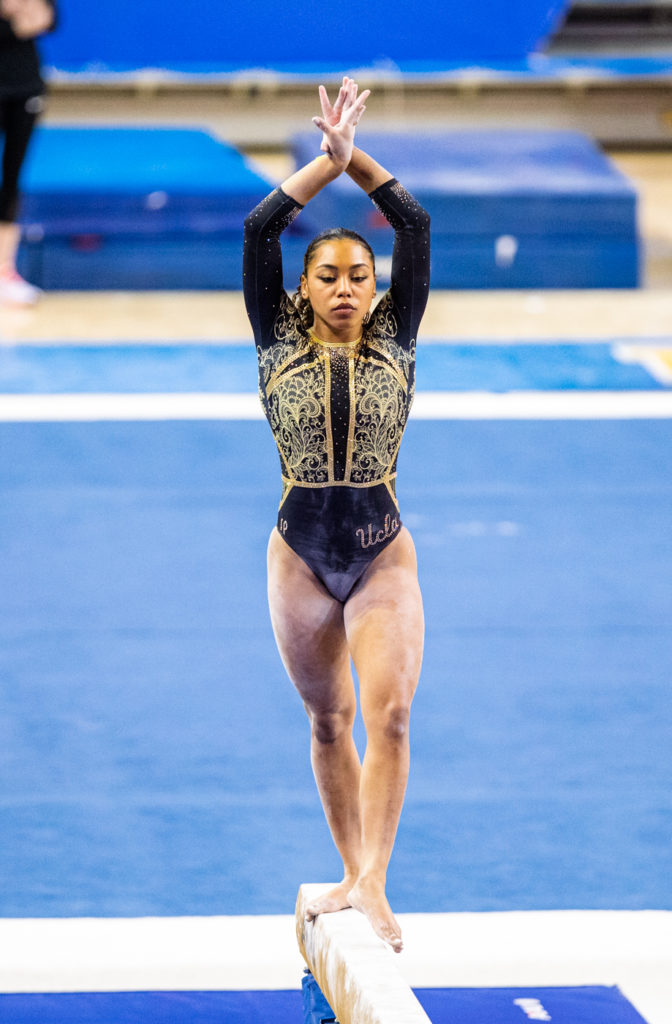 Junior Margzetta Frazier strikes a pose during a beam routine, earning a score of 9.900.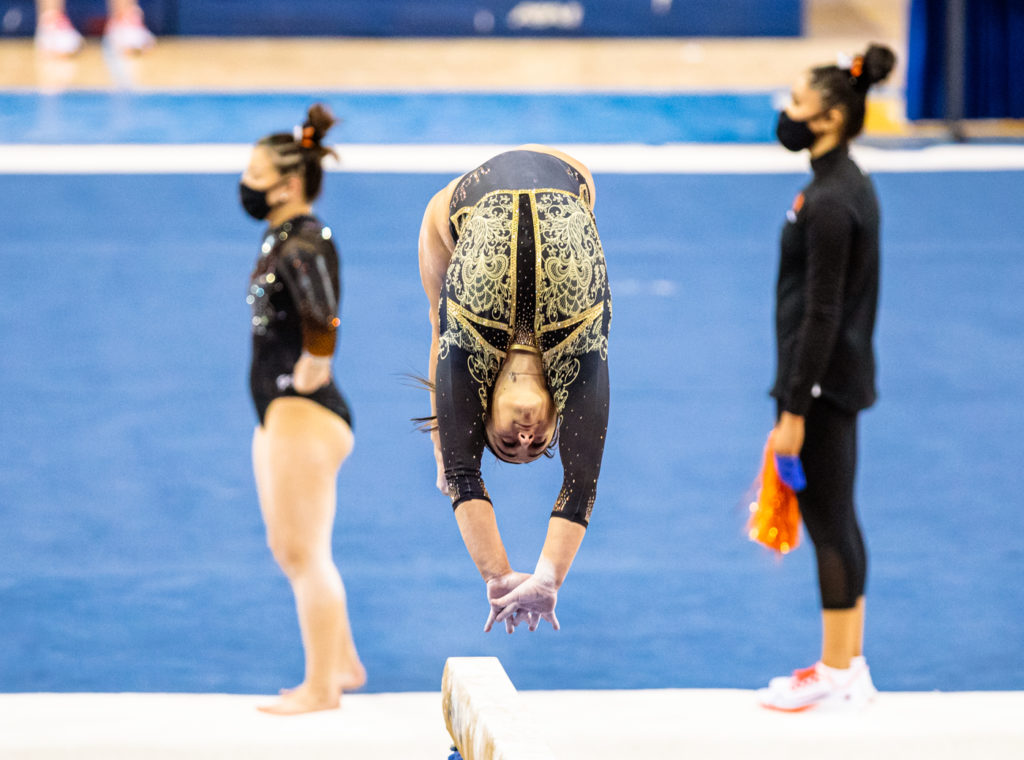 Sixth-year senior Nicki Shapiro flips on the beam. Shapiro was the lowest scorer on the event after two falls on the apparatus.
Esparza does the splits during her beam routine.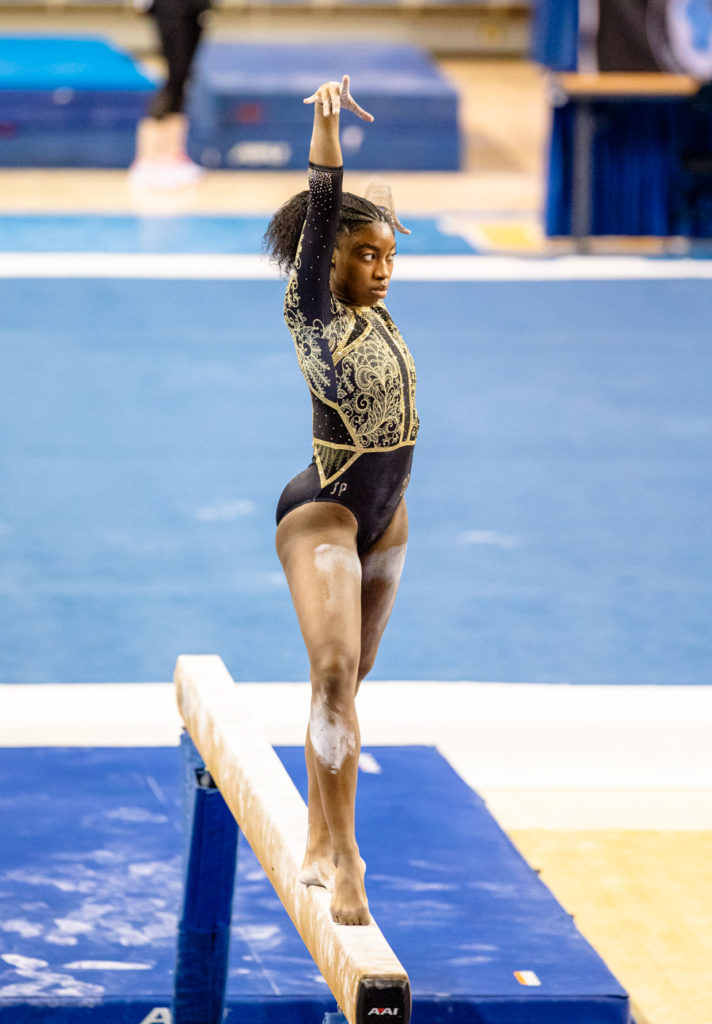 Freshman Chae Campbell strikes a pose while on the beam.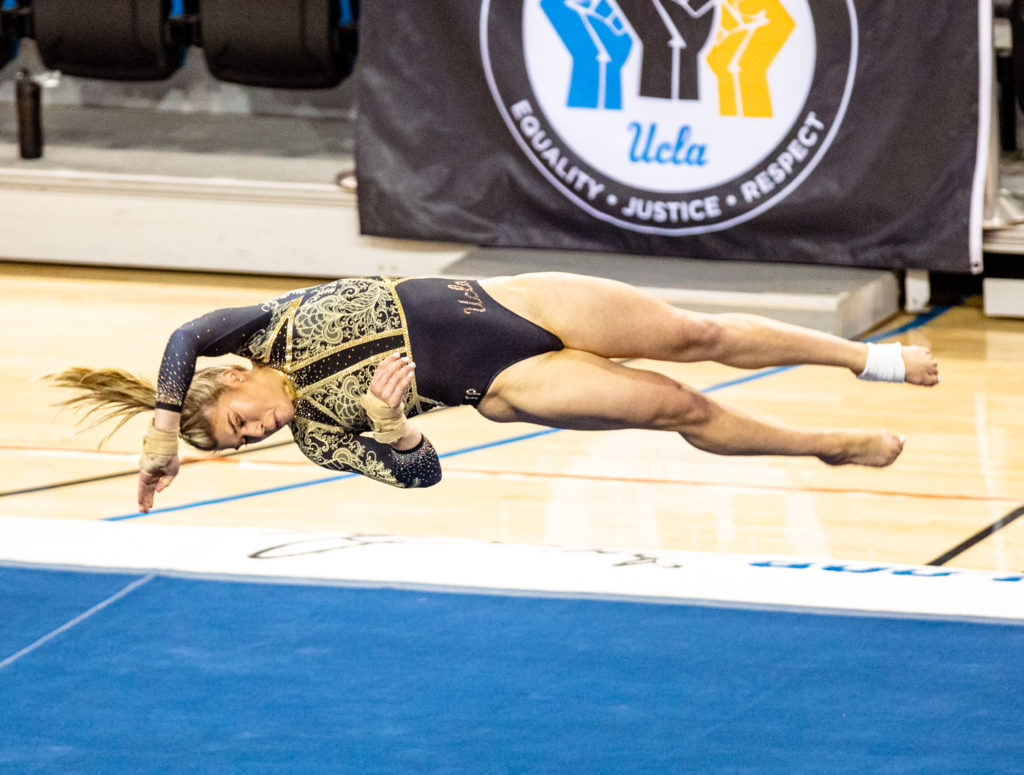 Senior Pauline Tratz twists in midair during her floor routine.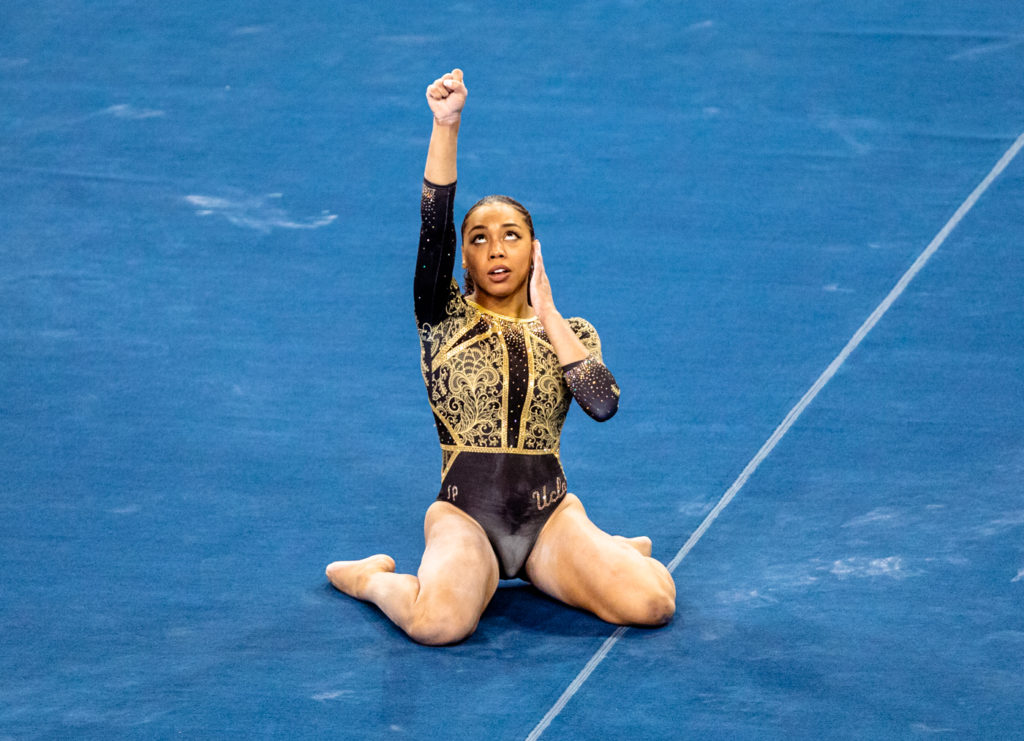 Frazier poses with a fist up at the end of her floor routine. Frazier was the winner of the all-around, earning a career-high score of 39.550.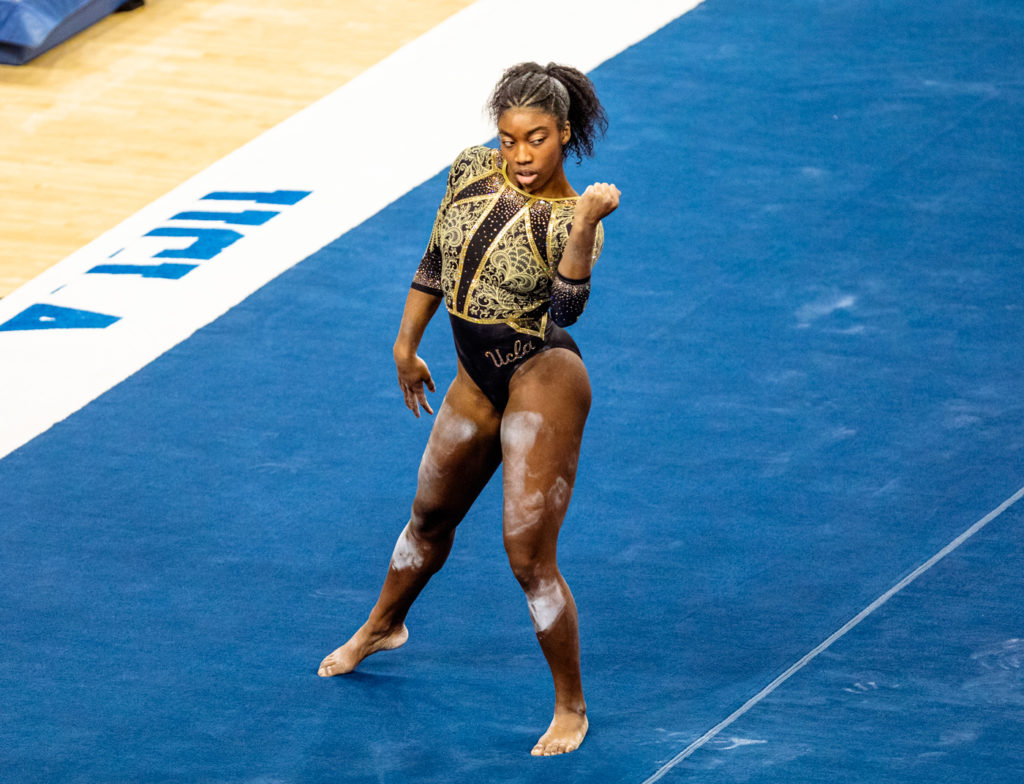 Campbell's floor routine score of 9.925 earned her the individual event win.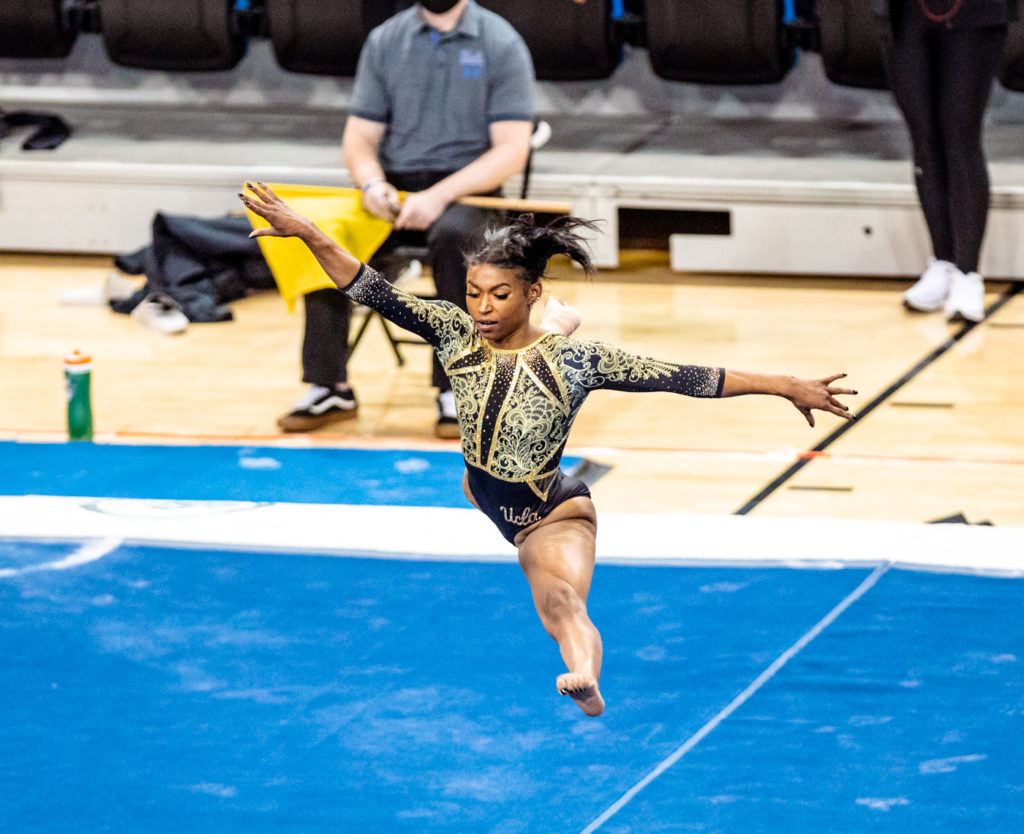 Dennis does the splits in midair during her floor routine. The senior contributed a 9.850 score to help lead the Bruins to victory over the Beavers.