UCLA men's basketball (16-5, 12-3 Pac-12) defeated Arizona State (7-11, 4-8) in Pauley Pavilion on Saturday.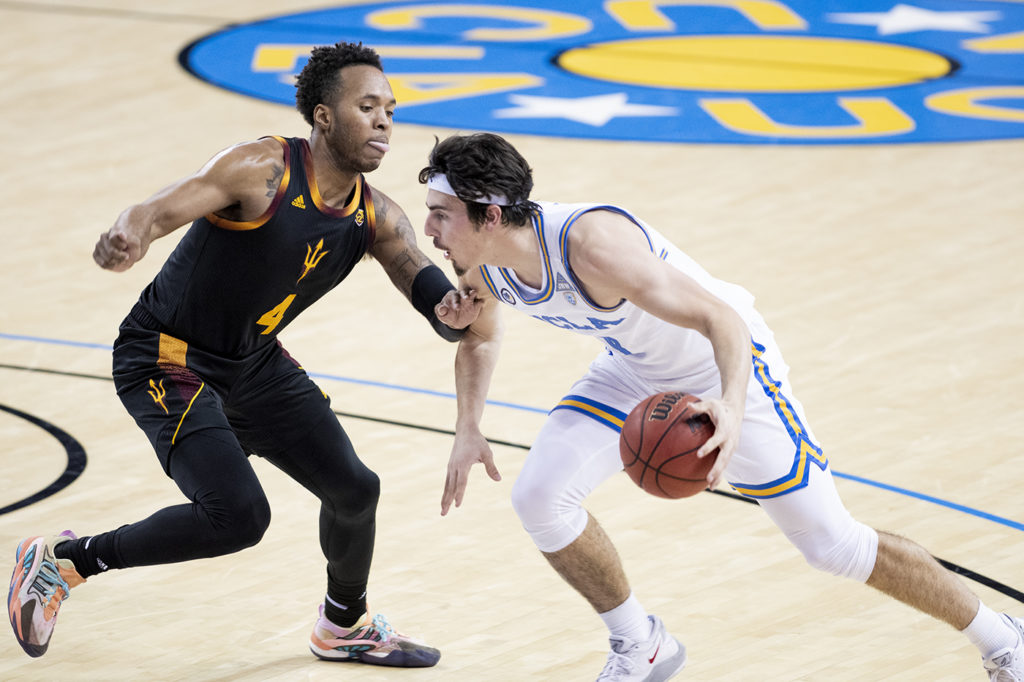 Sophomore guard/forward Jaime Jaquez Jr. creates space with the ball against Sun Devil forward Kimani Lawrence during the first half of the Bruins' 18th-straight win at Pauley Pavilion.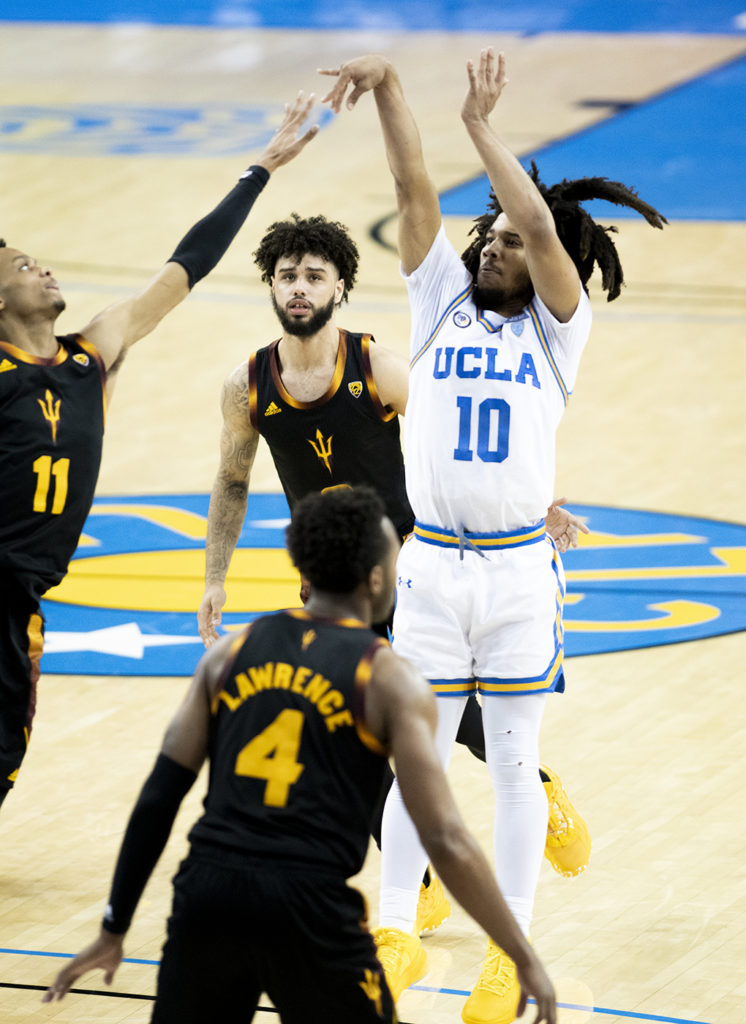 Redshirt sophomore guard Tyger Campbell takes a jump shot from just inside the 3-point line during UCLA's game against Arizona State.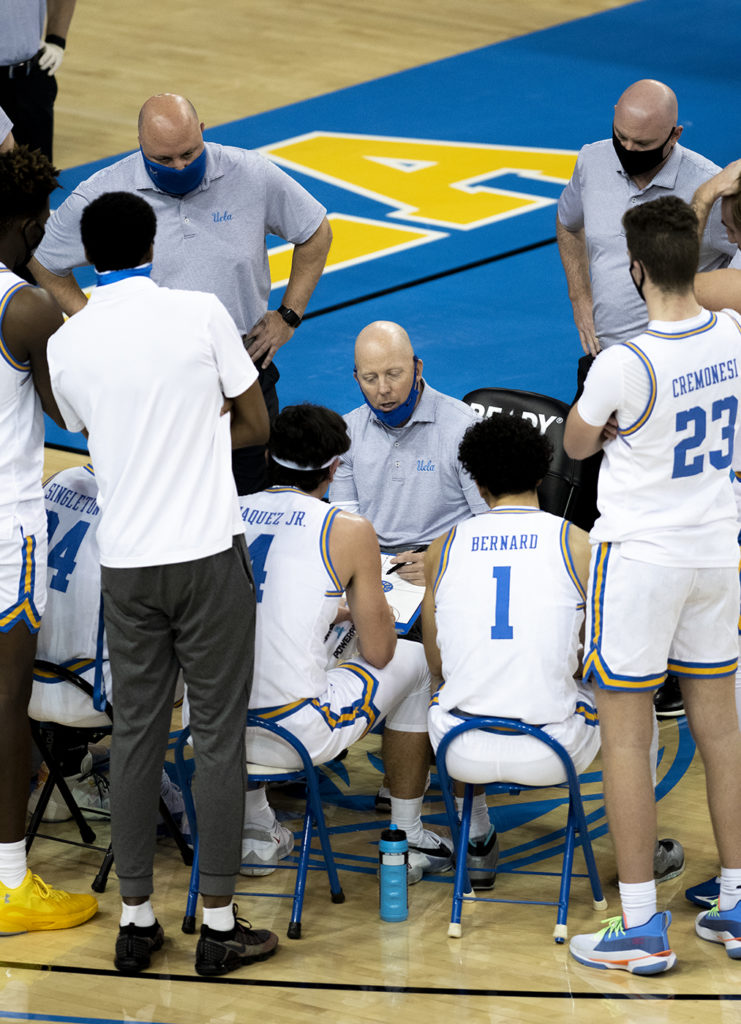 Coach Mick Cronin sits down with his team during a timeout in the first half. In securing a tie for first place in the Pac-12, UCLA also gave Cronin his 400th career win after nearly two decades of coaching college basketball.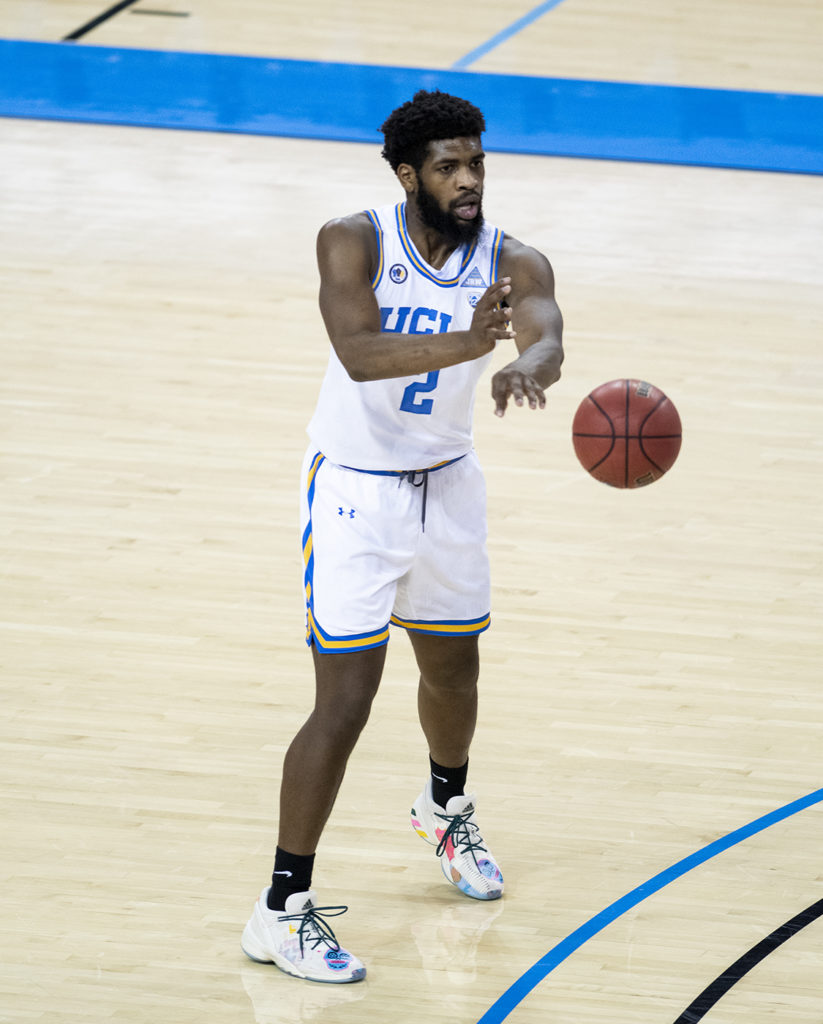 Redshirt junior forward Cody Riley passes the ball from outside the 3-point line.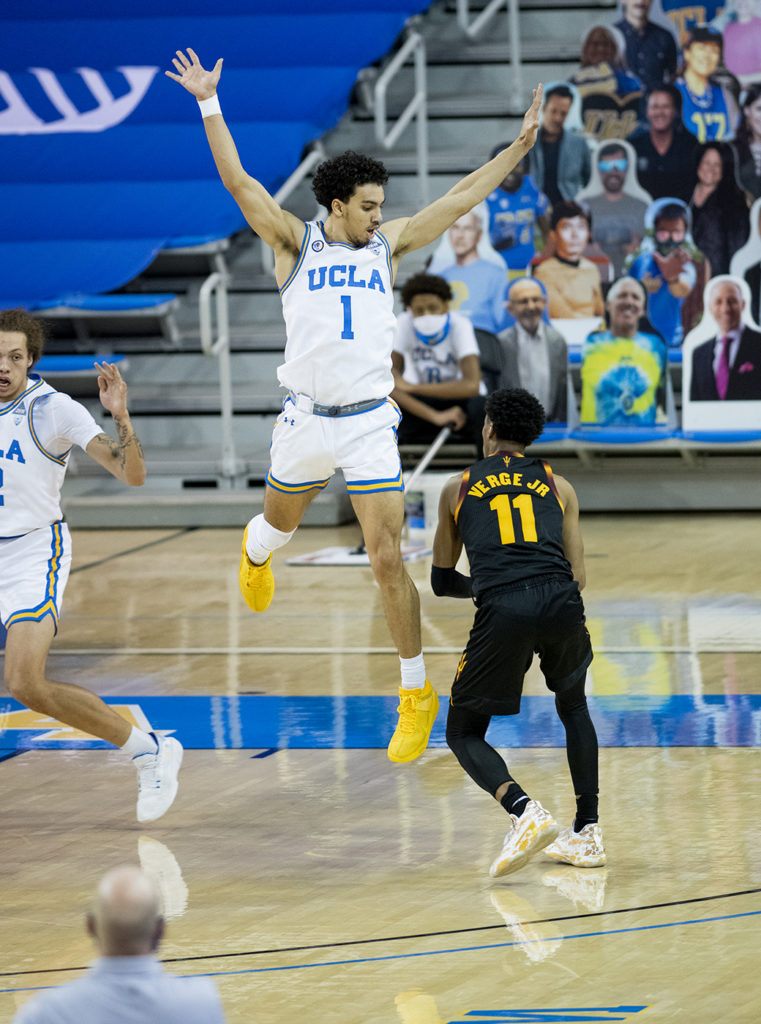 Junior guard Jules Bernard jumps up to block a shot by Verge.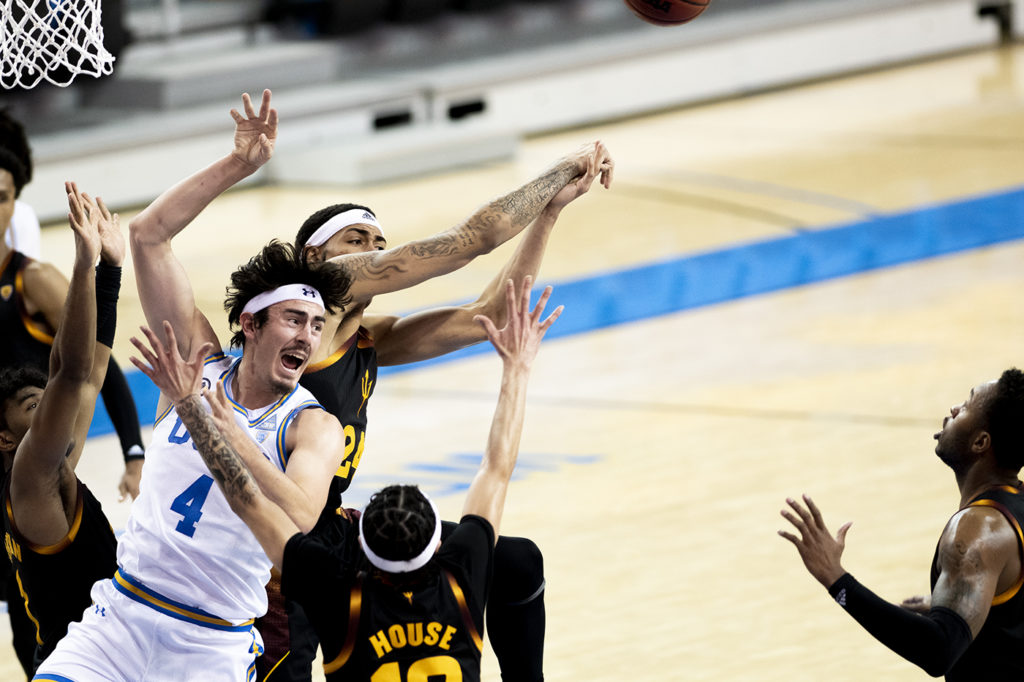 Jaquez struggles to keep the ball after a rebound under Arizona State's basket during the second half.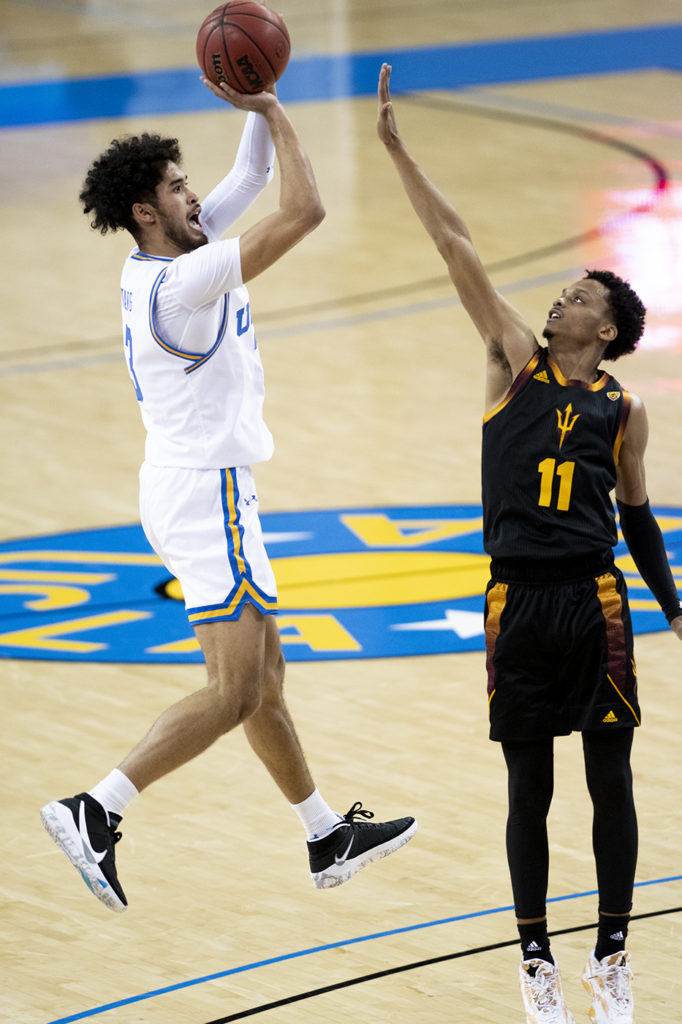 Sophomore guard Johnny Juzang takes a jump shot while under pressure from Arizona State guard Alonzo Verge Jr. Contributing 12 points, Juzang was one of four Bruins to hit double digit point totals during UCLA's win.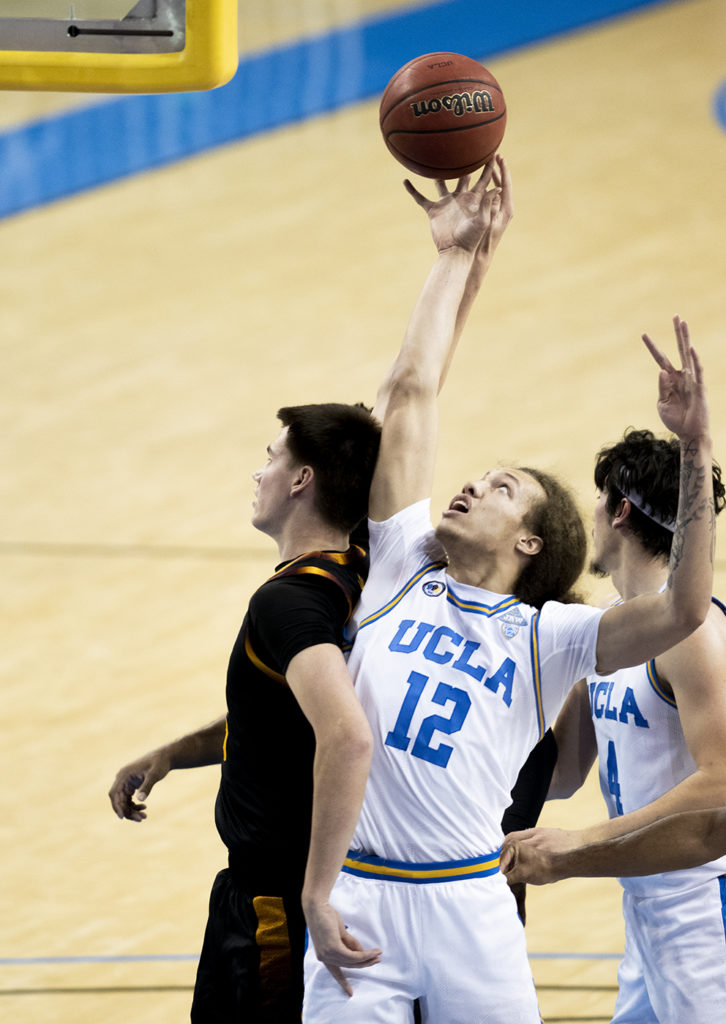 Freshman forward Mac Etienne posts up for a rebound under Arizona State's basket during the second half.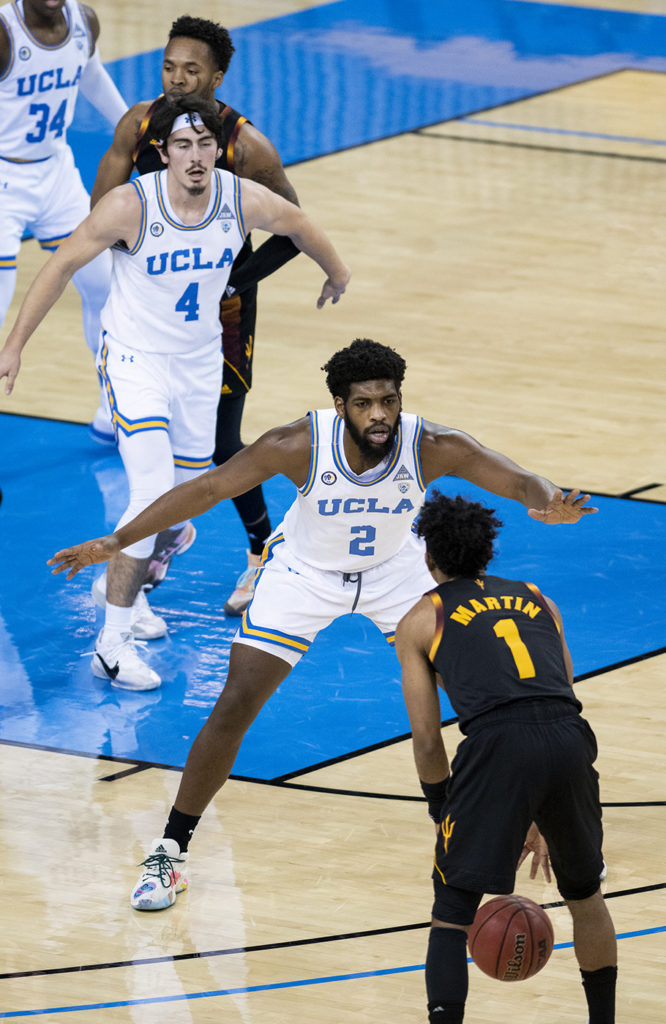 Riley and Jaquez defend against Arizona State's offense in the first half. Arizona State held a marginal lead against UCLA through most of the game.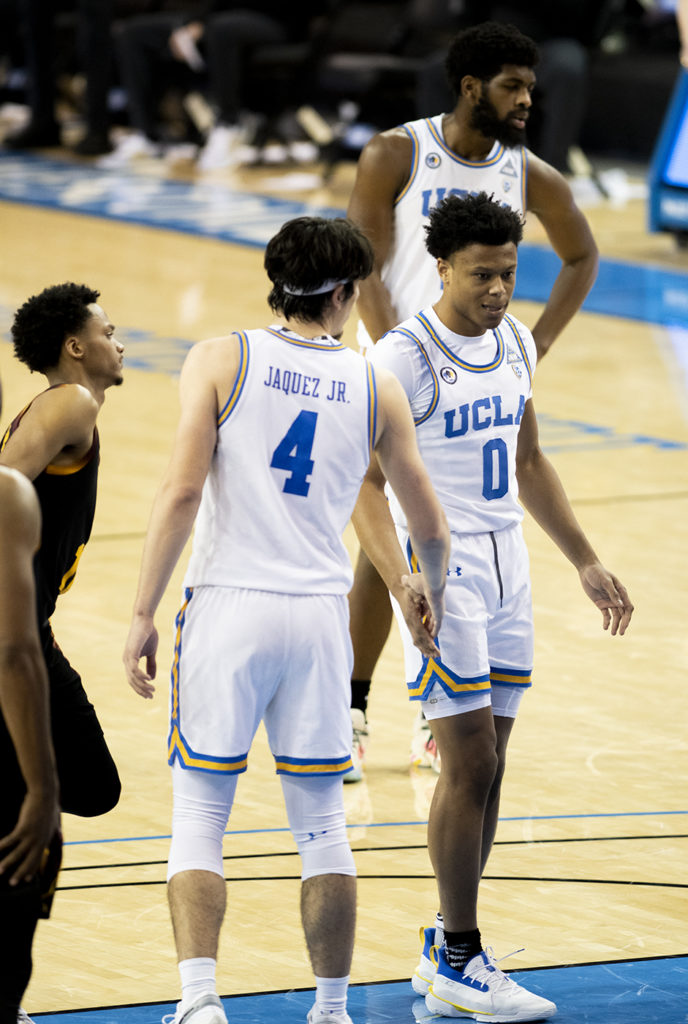 Freshman guard Jaylen Clark and Jaquez share a moment right before Clark steps up to the free-throw line in the final seconds.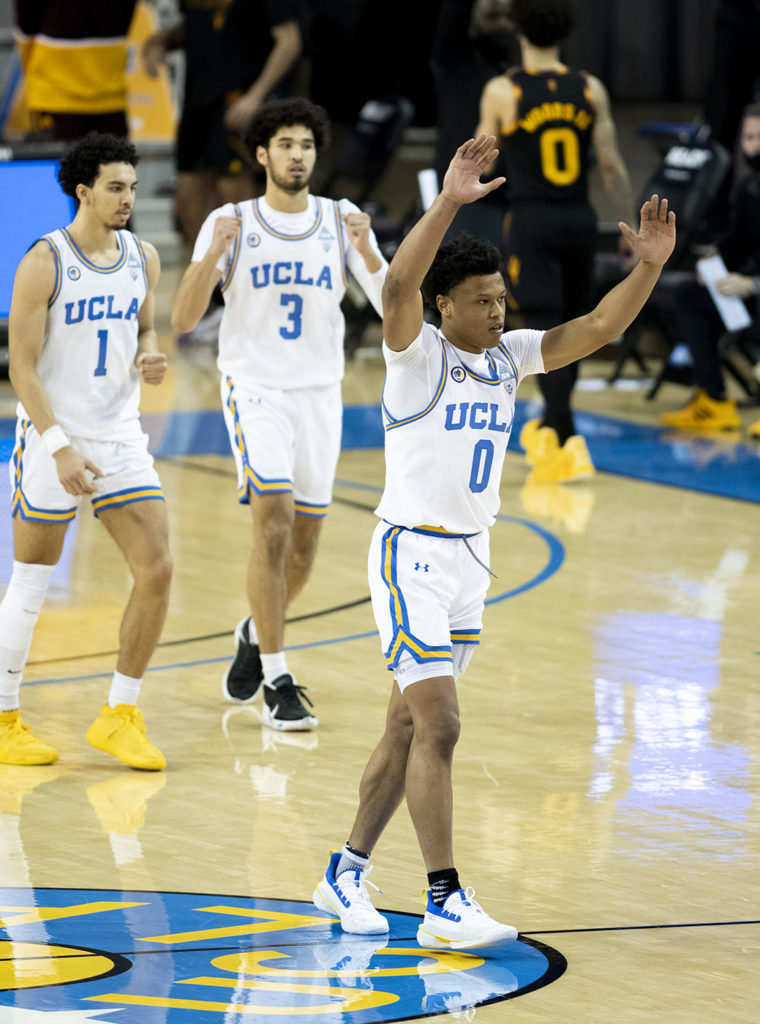 Clark's second free throw gave the Bruins a one-point lead with only 1.4 seconds left in the game. After hearing the final buzzer go off, Clark raises his hands in celebration while walking off the court to join his teammates.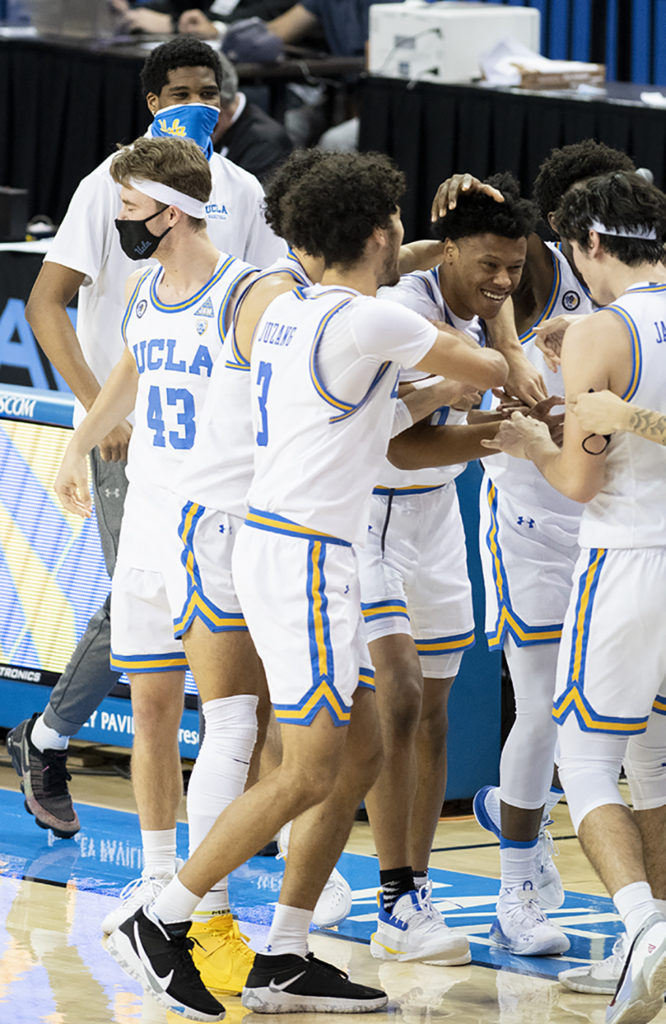 Teammates of Clark come off the bench to congratulate him on helping UCLA secure another Pac-12 win.