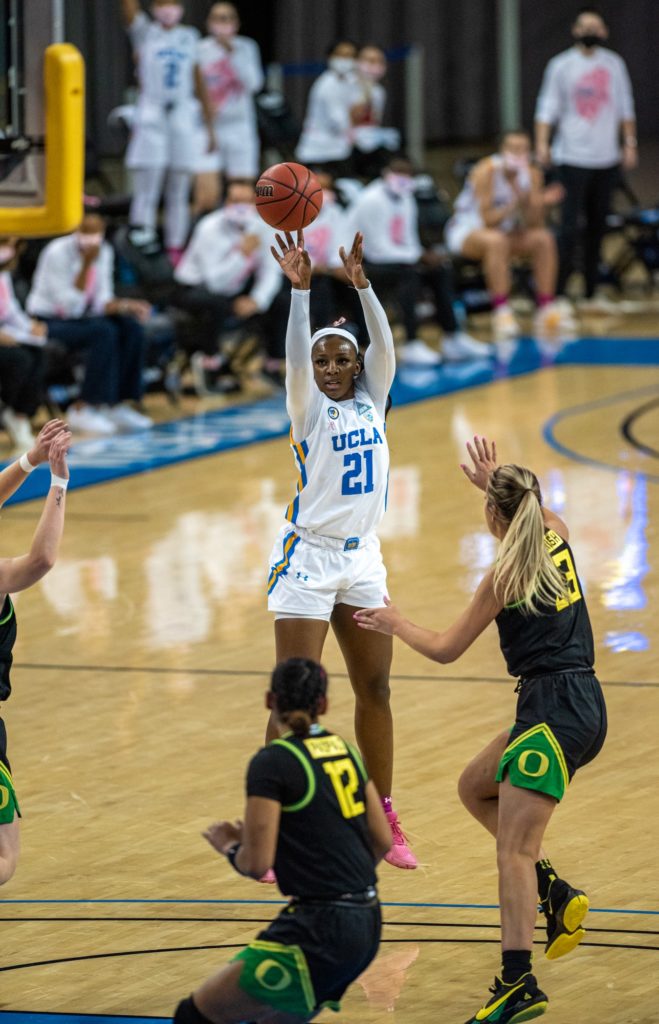 Senior forward Michaela Onyenwere scored 17 points during the game against Oregon on Friday at Pauley Pavilion.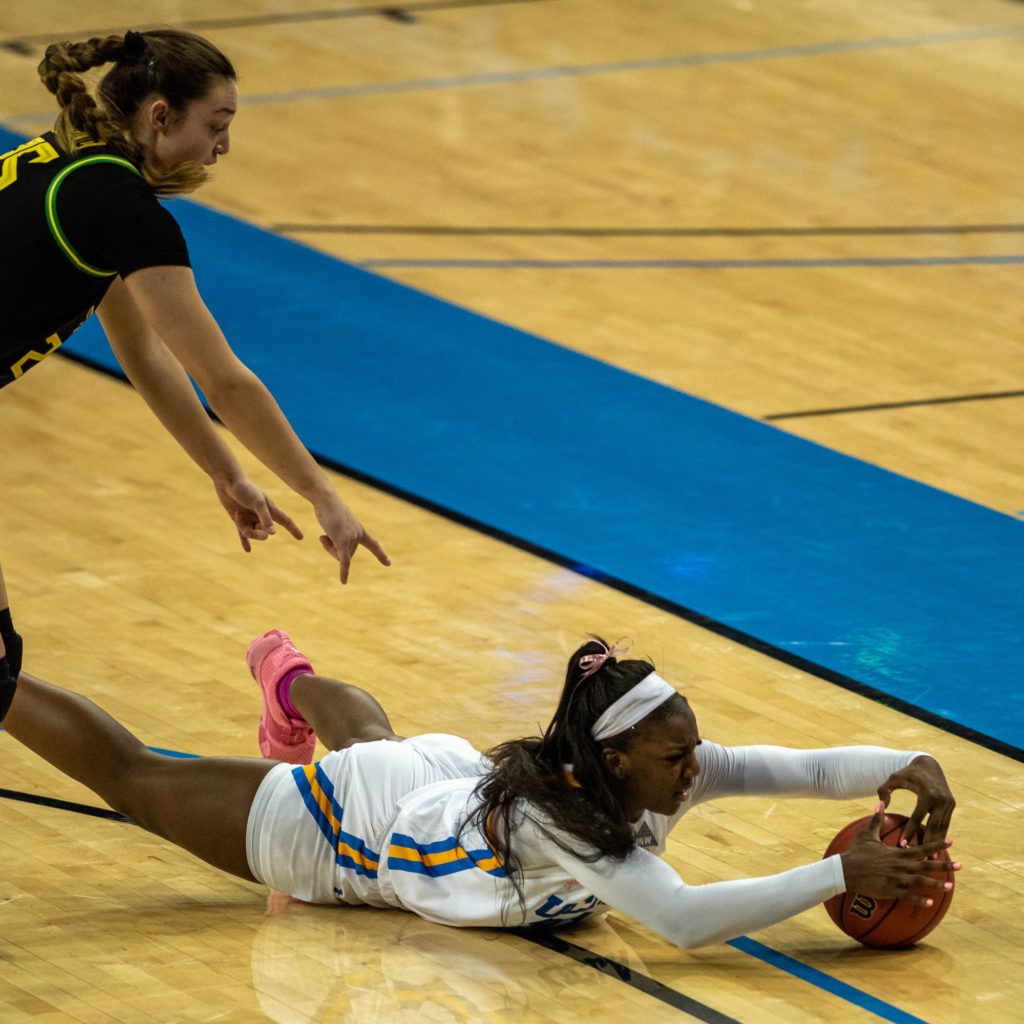 Onyenwere rushes to secure the ball from rolling out to the sidelines.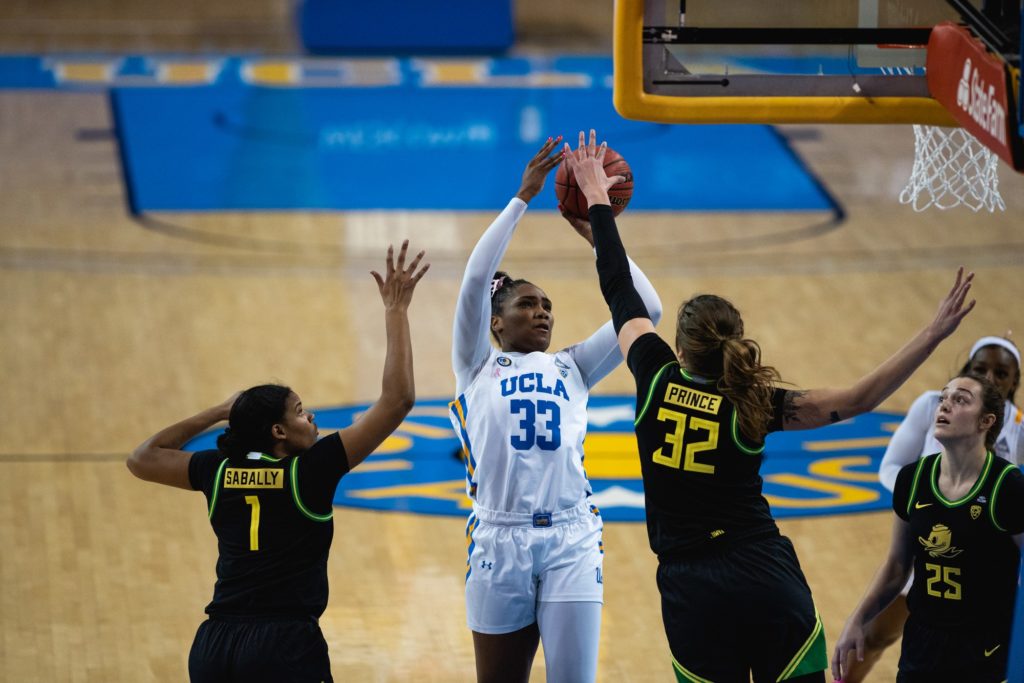 Senior forward Lauryn Miller attempts a layup. Miller scored her season-high 16 points during the game.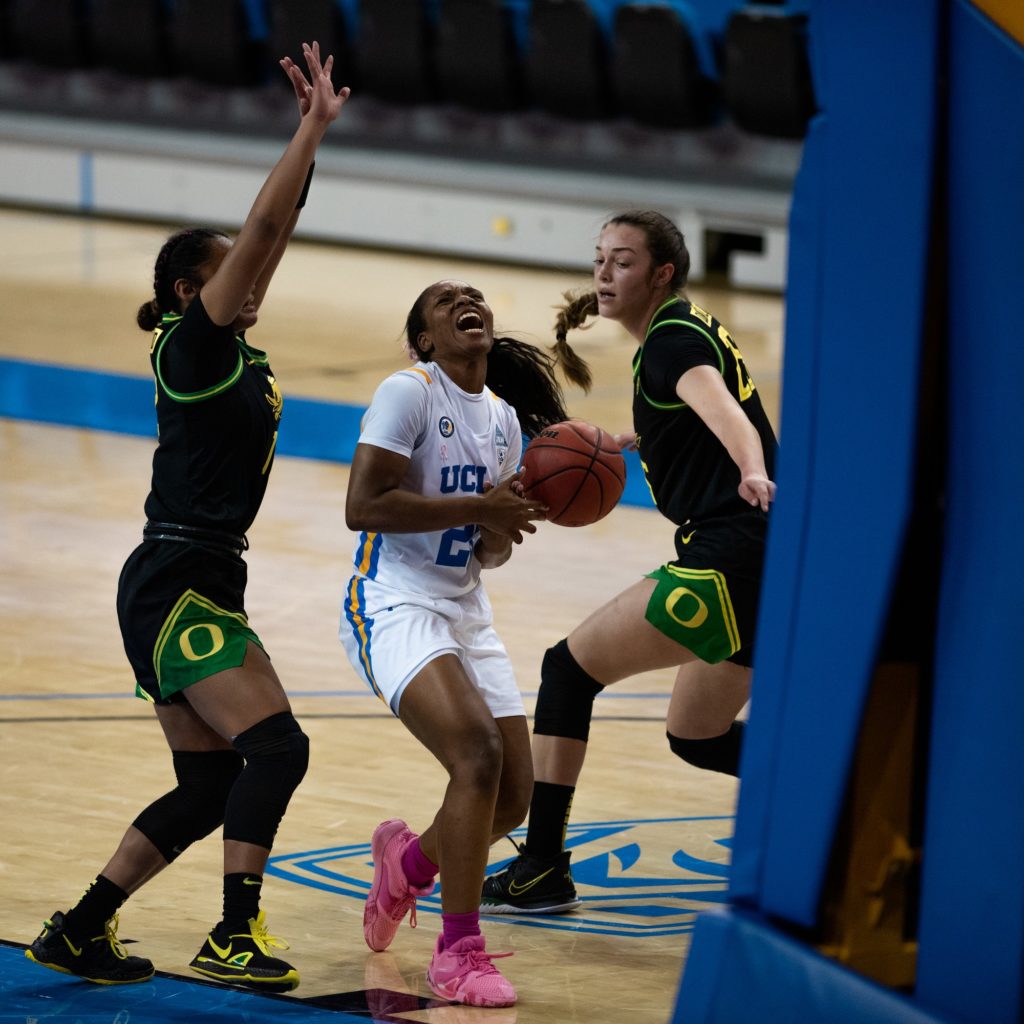 Sophomore guard Charisma Osborne faces defense by Oregon's forward Angela Dugalic and forward Nyara Sabally under the net.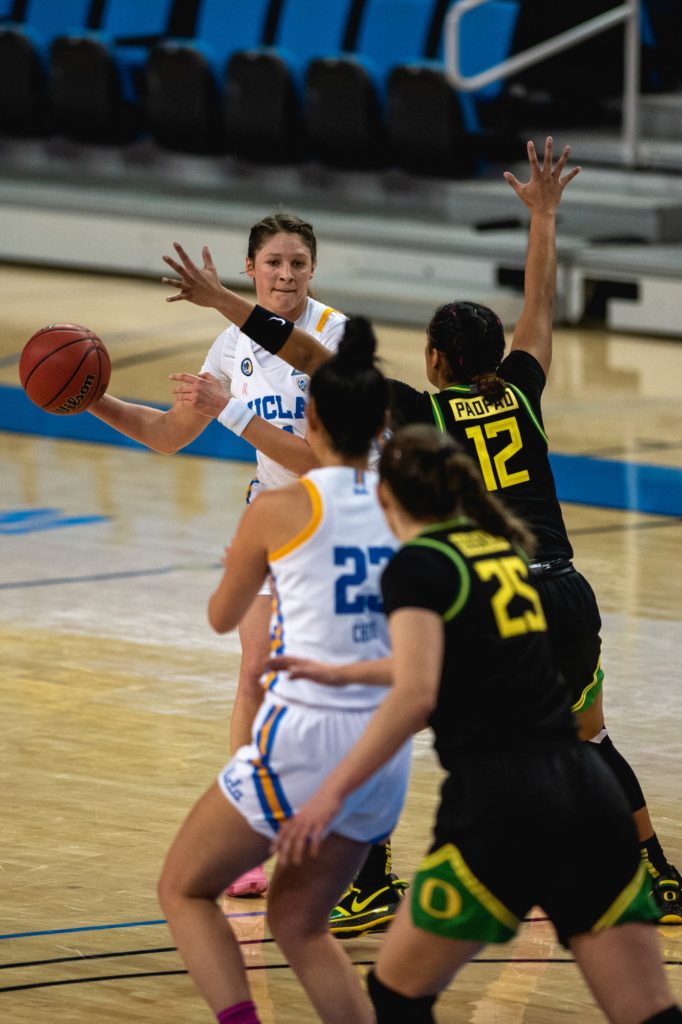 Redshirt junior guard Lindsey Corsaro looks to pass the ball to redshirt senior guard Natalie Chou.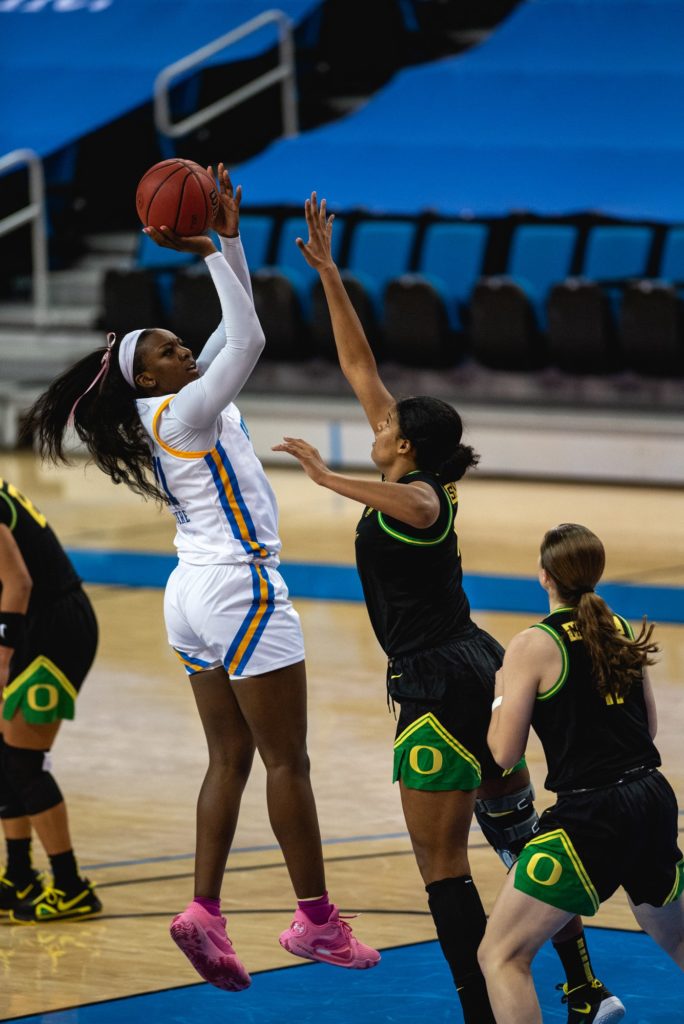 Onyenwere attempts a jump shot against Sabally's defense.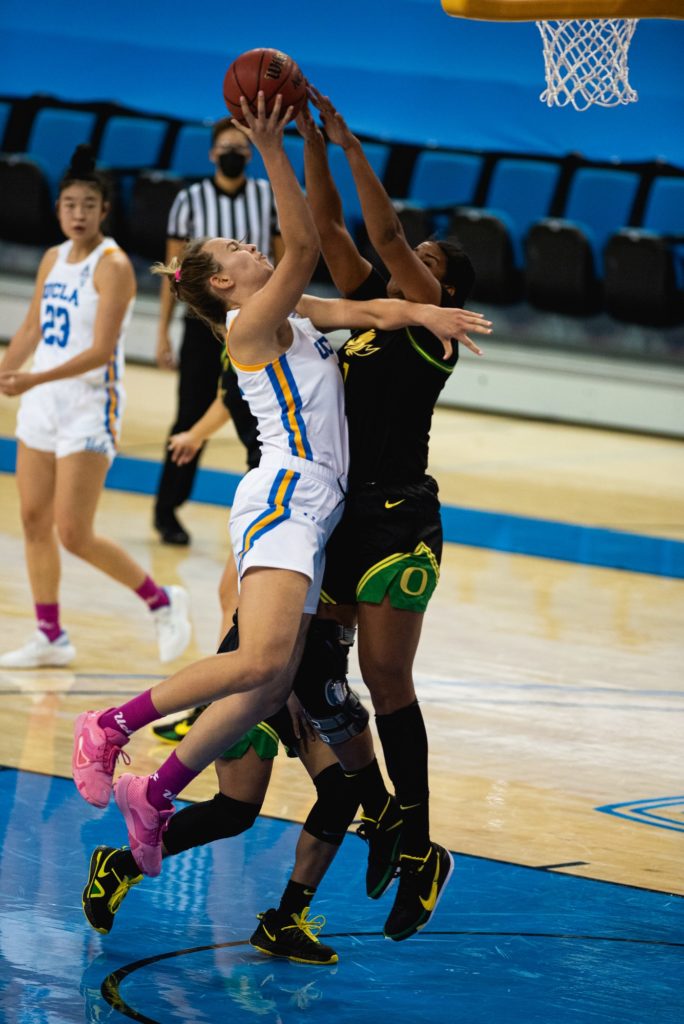 Freshman forward Emily Bessoir aims for a layup against Sabally.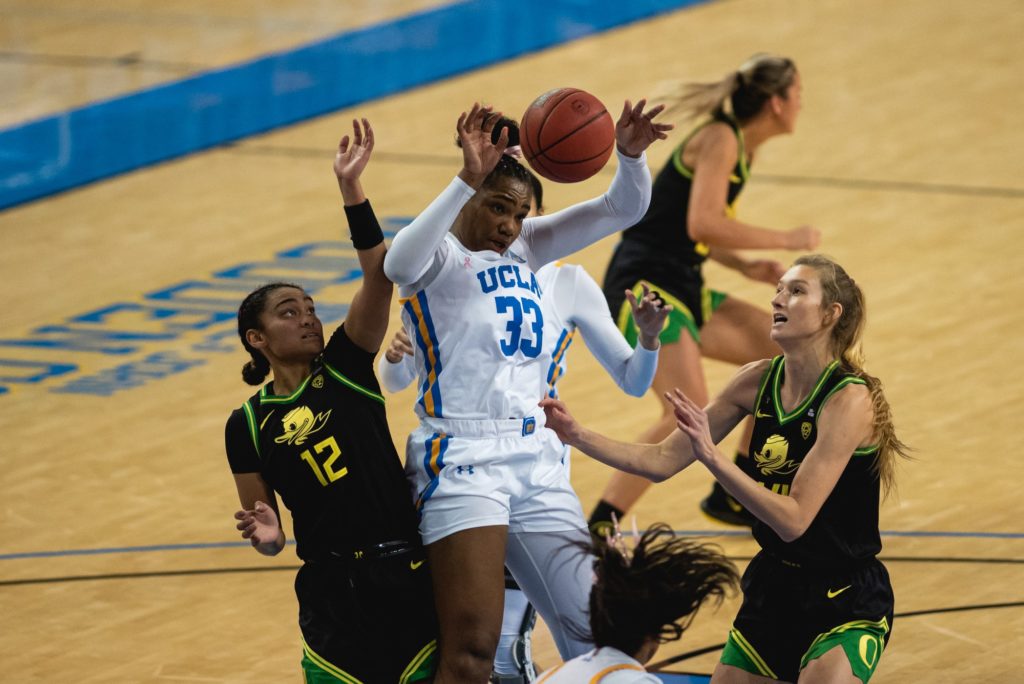 Miller fights for a rebound against Oregon's guard Te-Hina Paopao and forward Lydia Giomi.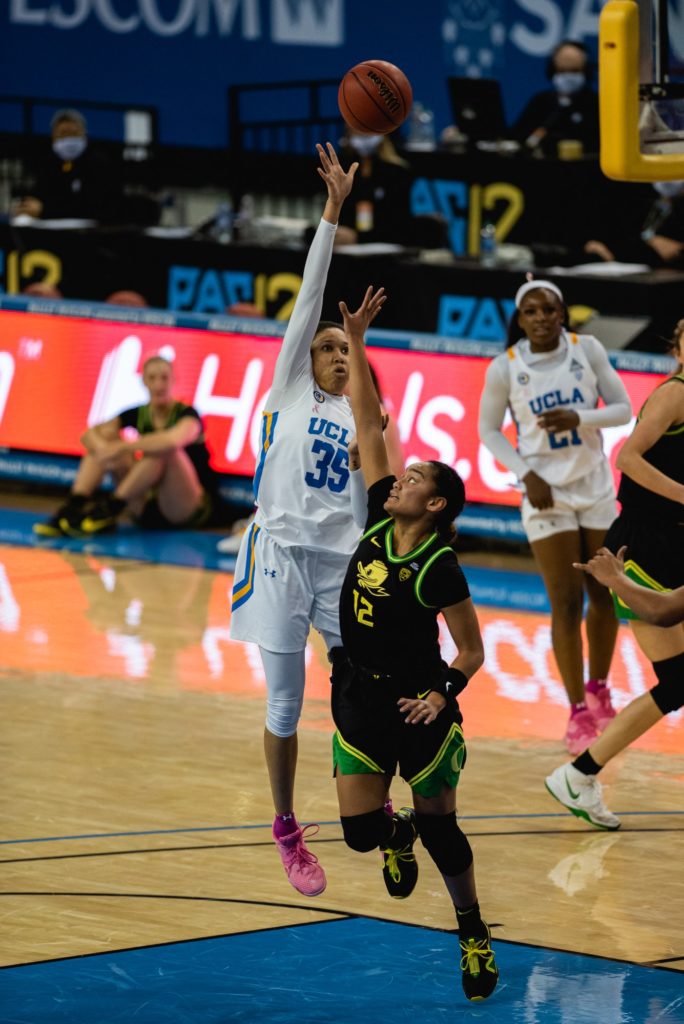 Sophomore guard Camryn Brown goes up for a layup against Paopao.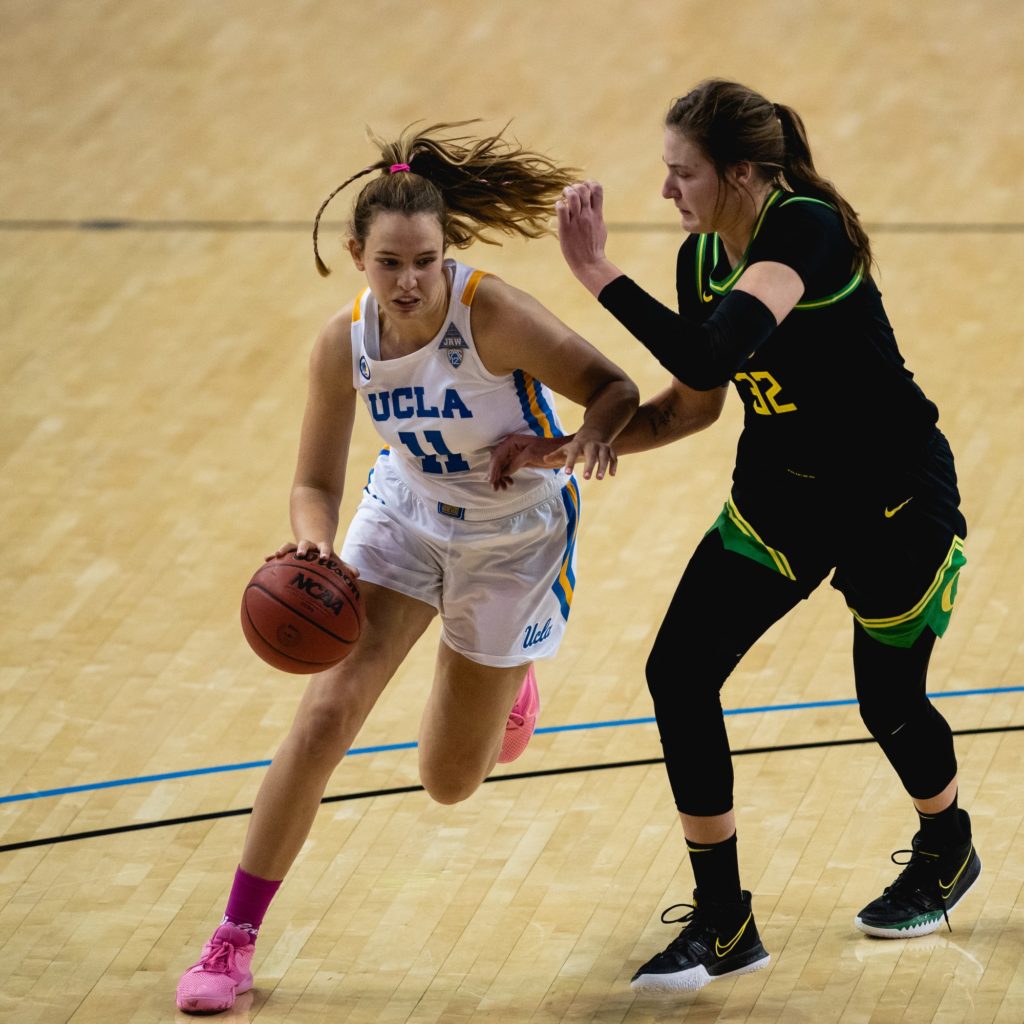 Bessoir dribbles past Oregon's forward Sedona Prince.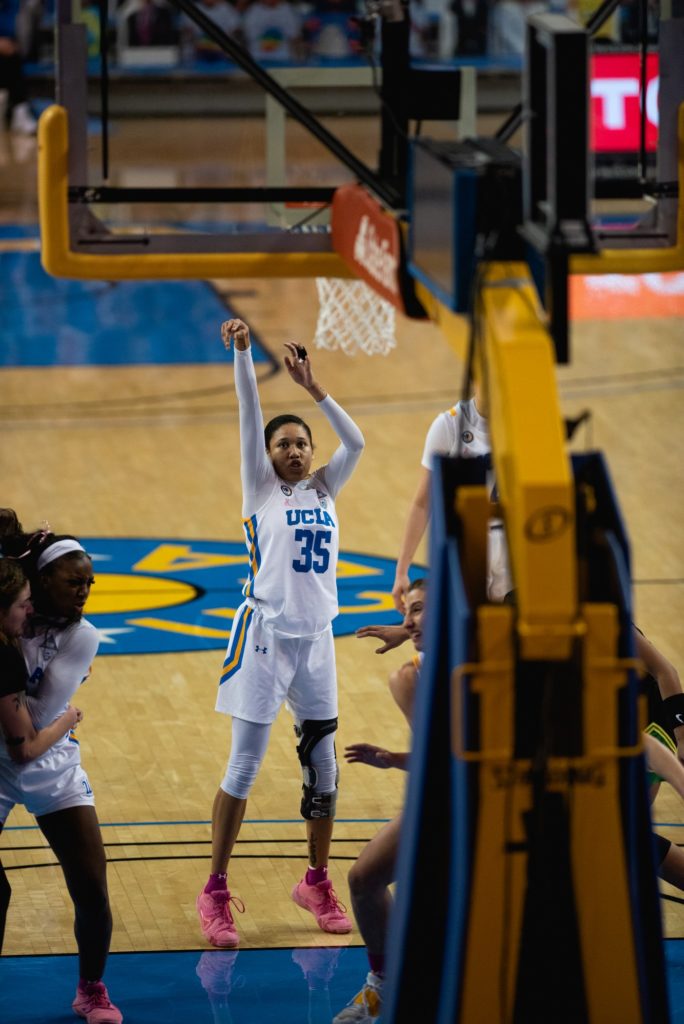 Onyenwere and redshirt junior guard Chantel Horvat prevent the Ducks from getting the rebound following Brown's free throw.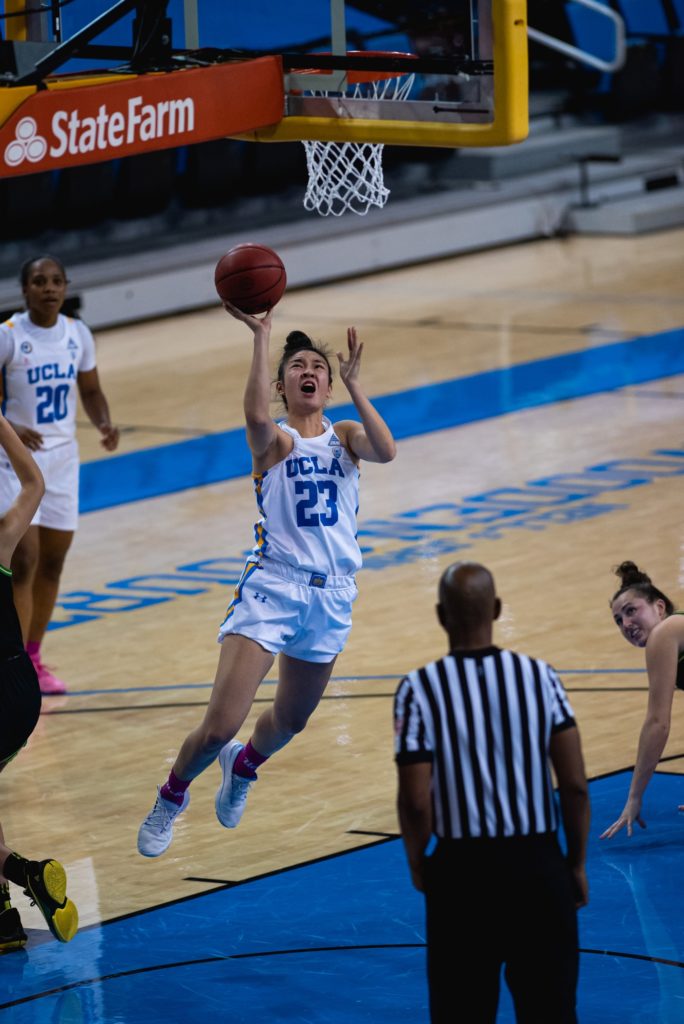 Chou hops up for a layup. She ended the game with 14 points and 3 assists.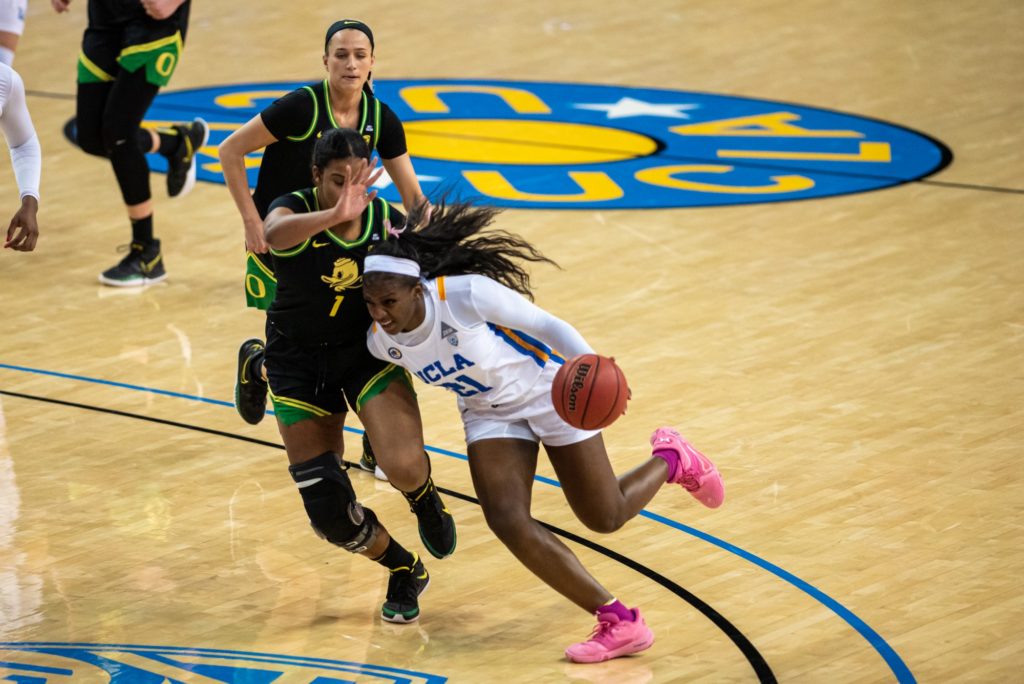 Onyenwere dribbles pass Sabally.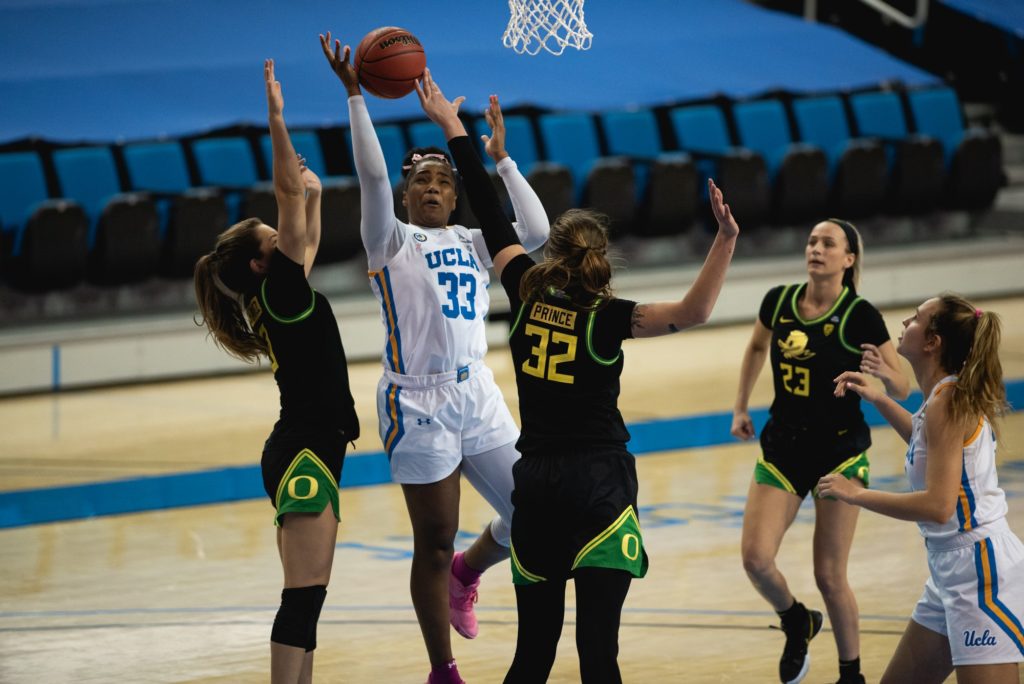 Miller strives for a rebound while being confronted by Oregon's guard Taylor Chavez and Prince.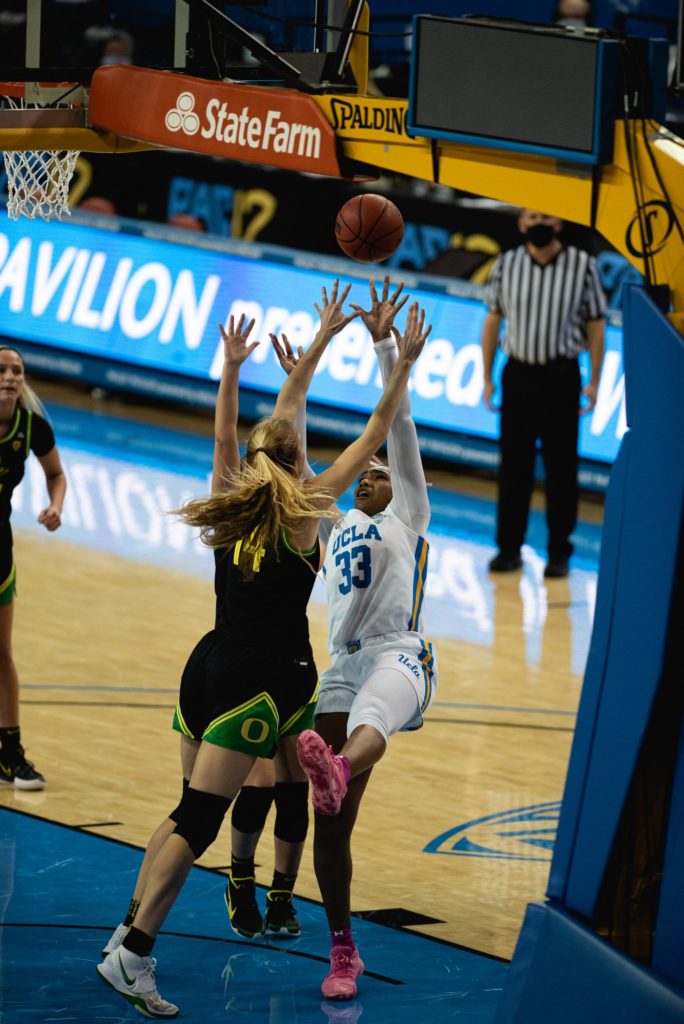 Miller leans back while trying to grab another rebound.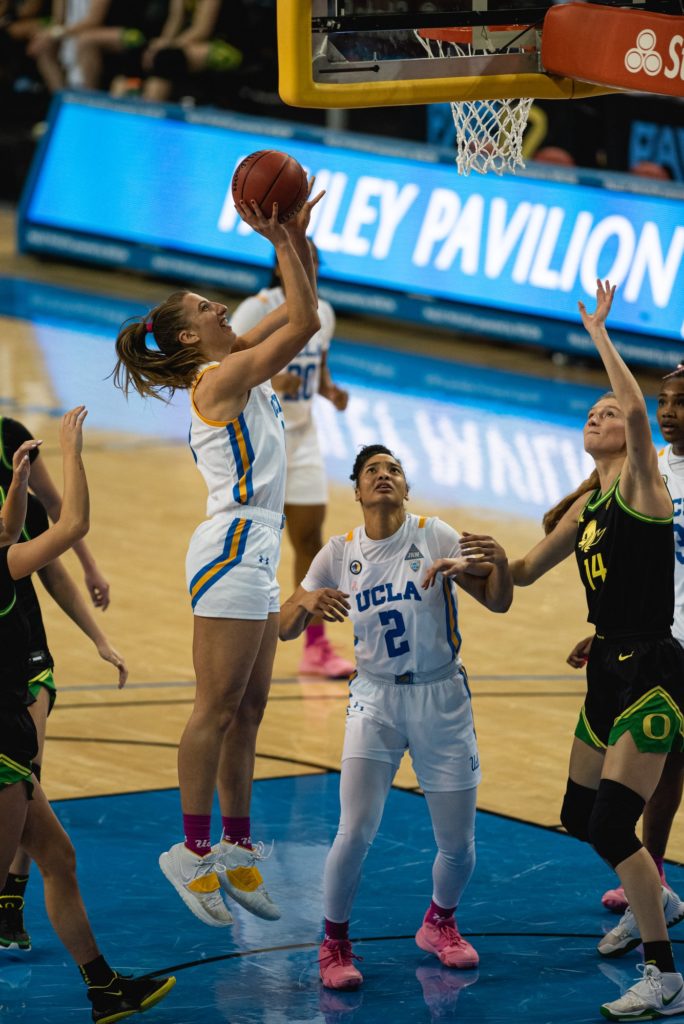 Horvat smiles as she goes up for a layup.