The Bruins pulled away from the Wildcats in the second half, winning 74-60 after a difficult start.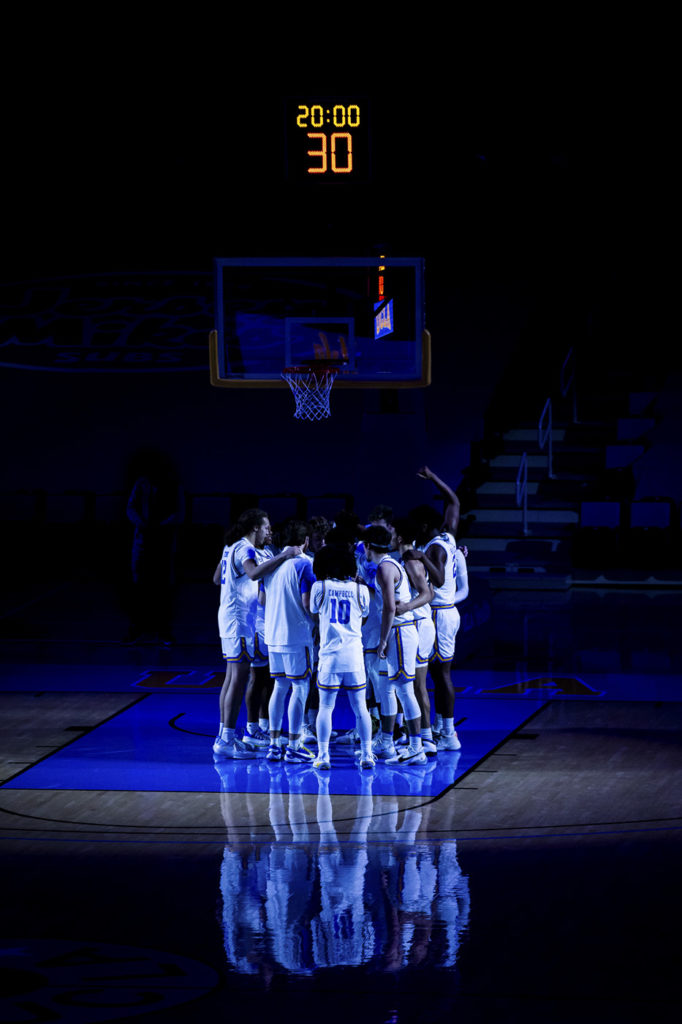 The UCLA men's basketball team huddles before the start of its game against Arizona.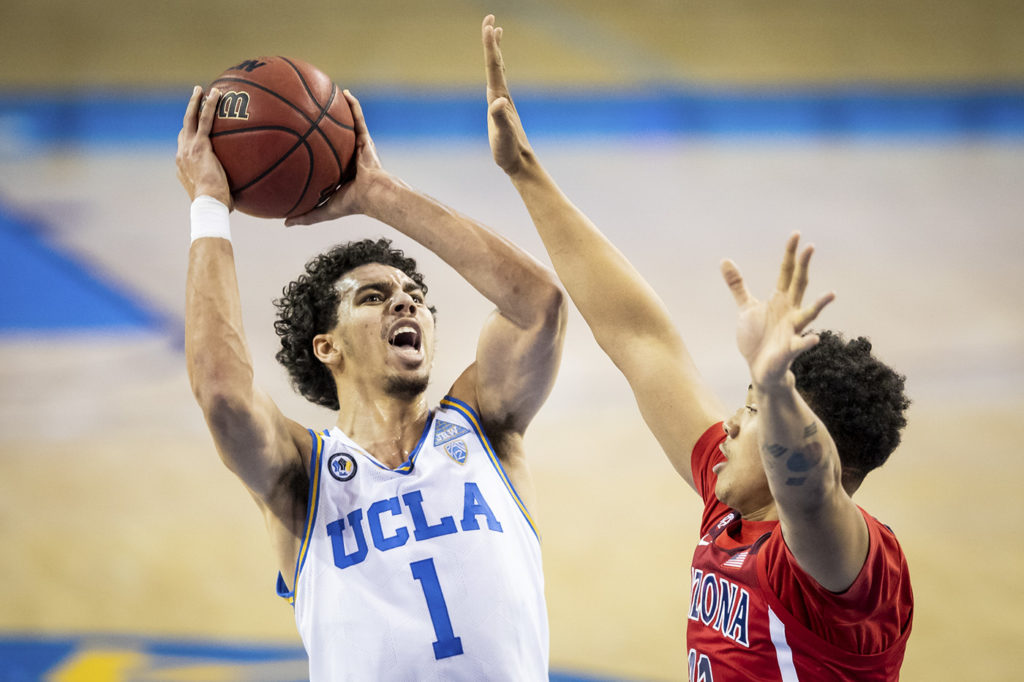 Junior guard Jules Bernard goes up for a basket against Arizona forward Ira Lee.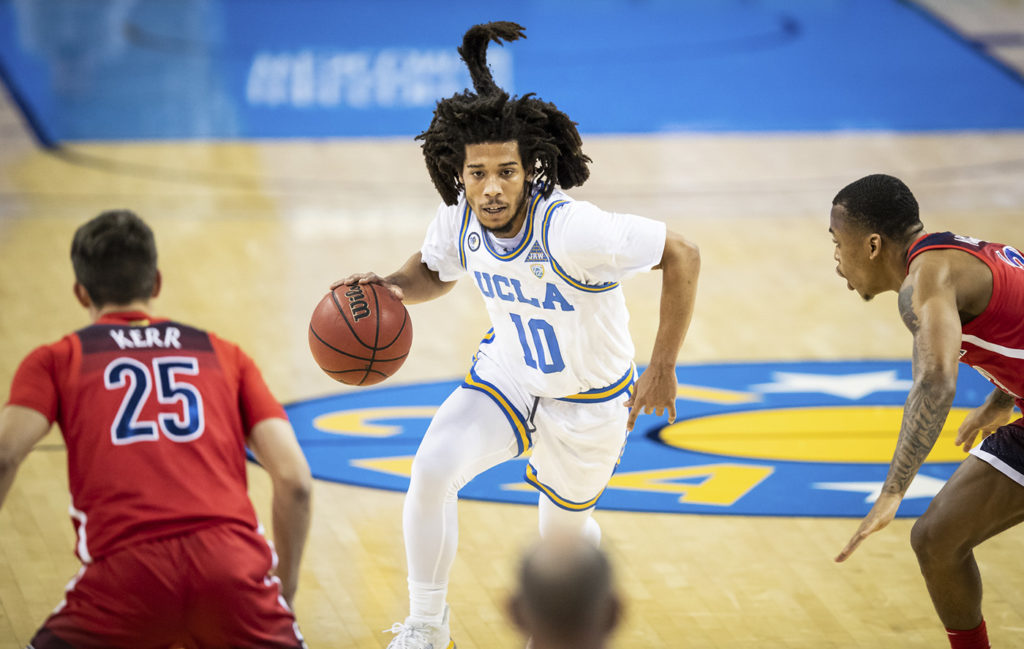 Redshirt sophomore guard Tyger Campbell drives down the court.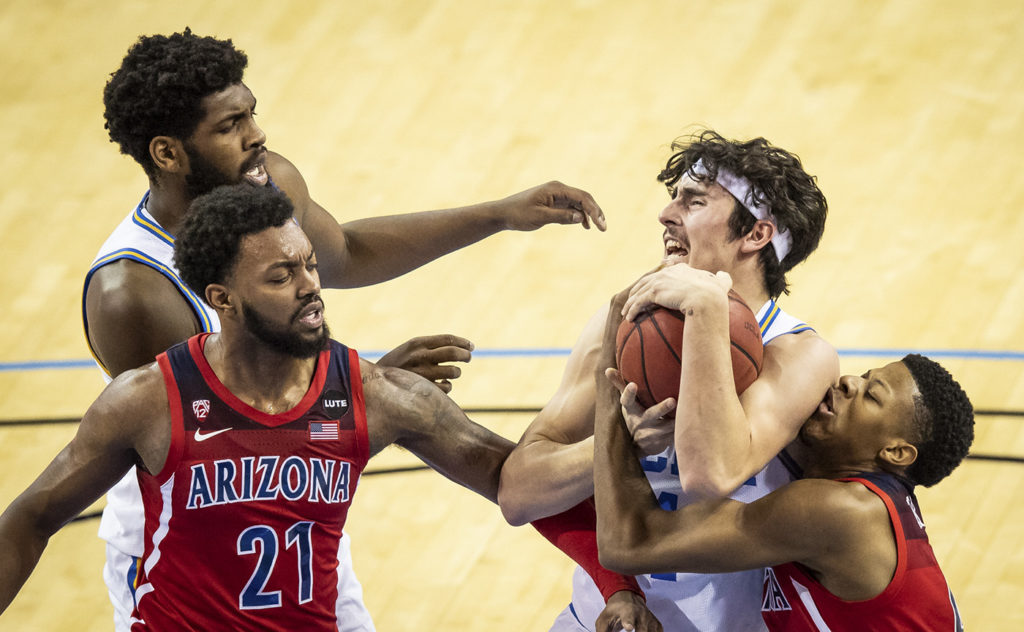 Sophomore guard/forward Jaime Jaquez Jr. attempts to hold on to the ball. Jaquez scored a career-high 25 points on his birthday.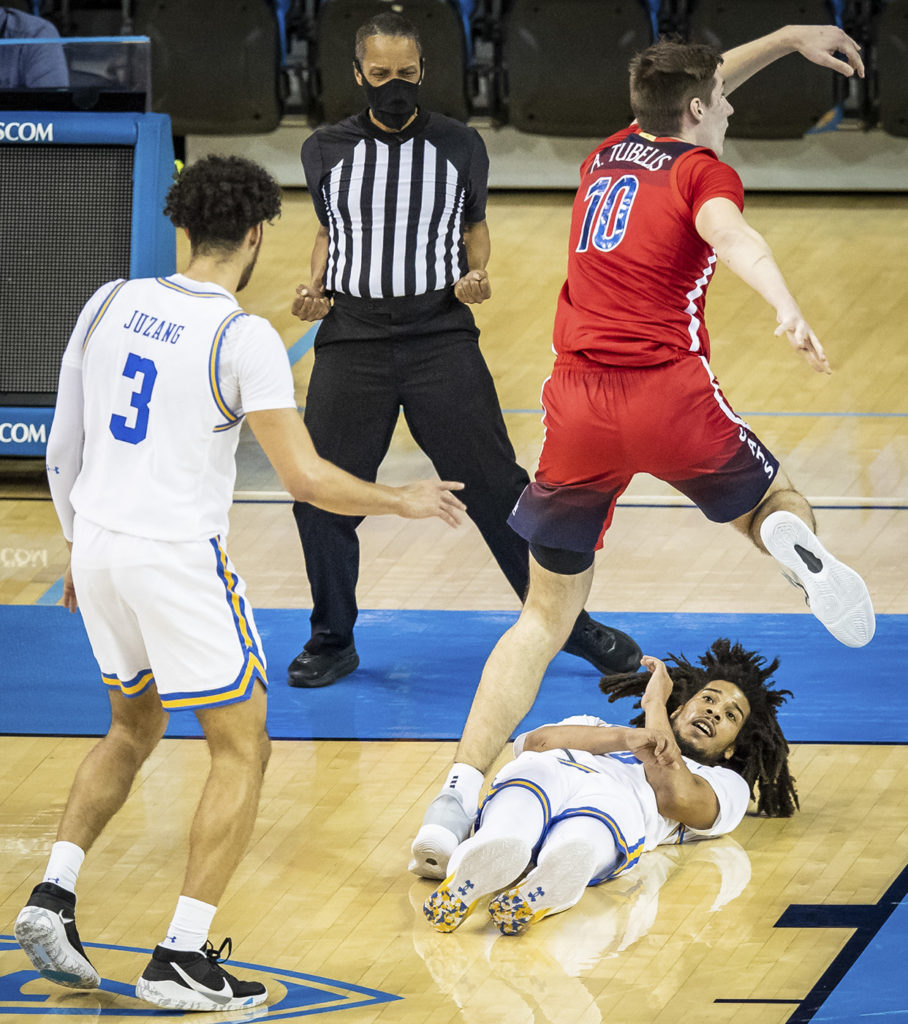 Campbell fouls Arizona forward Ązuolas Tubelis as Tubelis avoids stepping on the Bruin.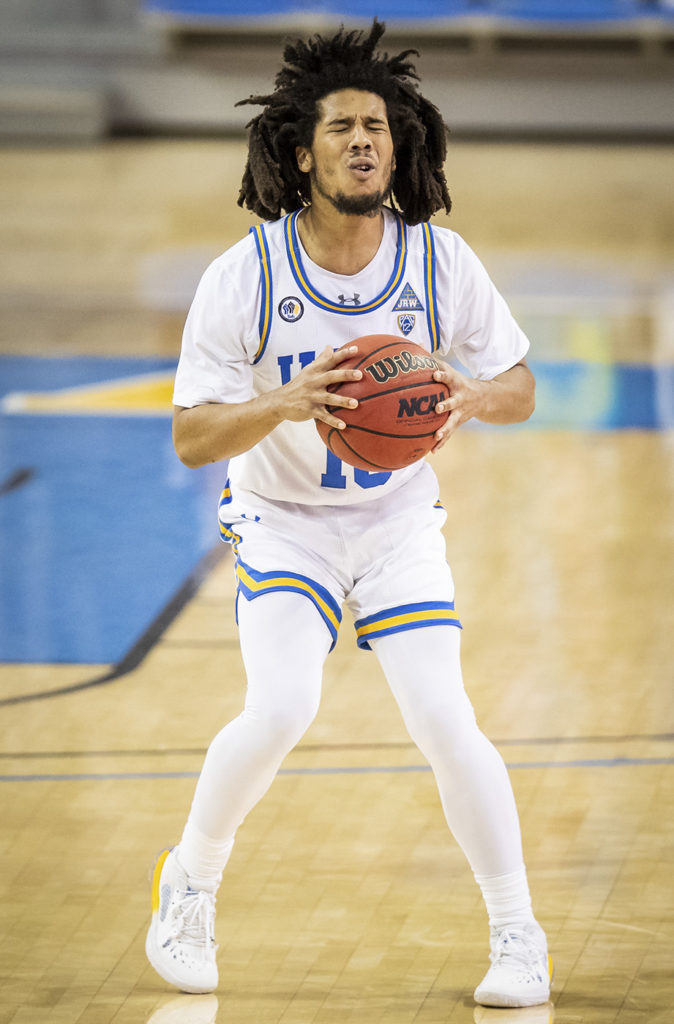 Campbell reacts after fouling Arizona. Campbell ended the game with 13 points.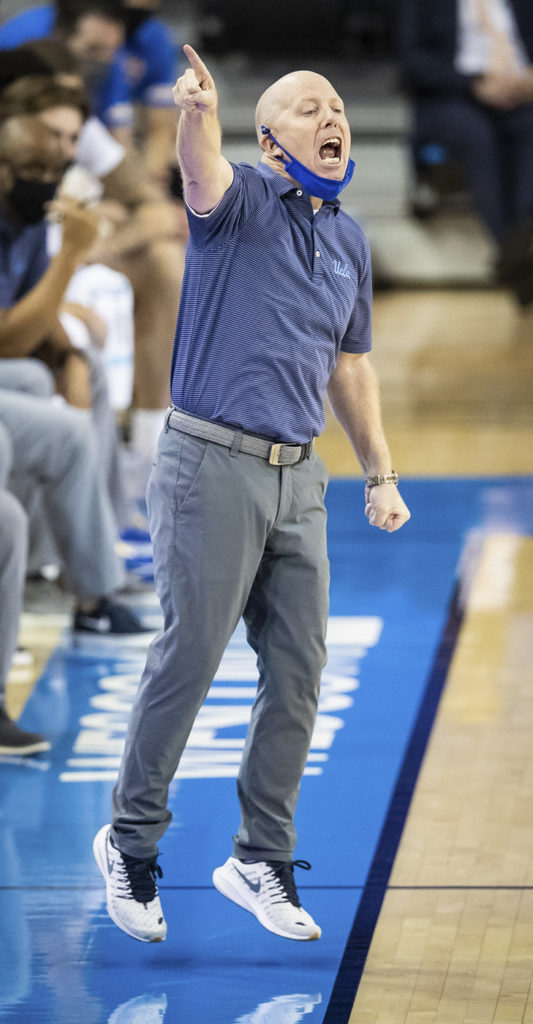 Coach Mick Cronin shouts at his players.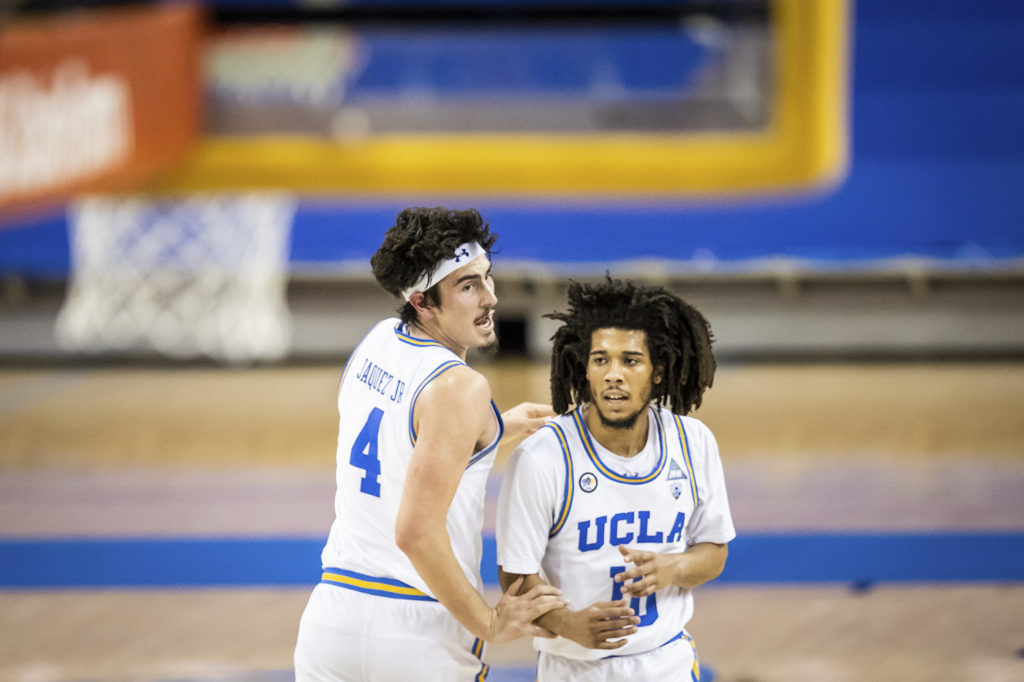 Jaquez and Campbell combined for 38 points against Arizona.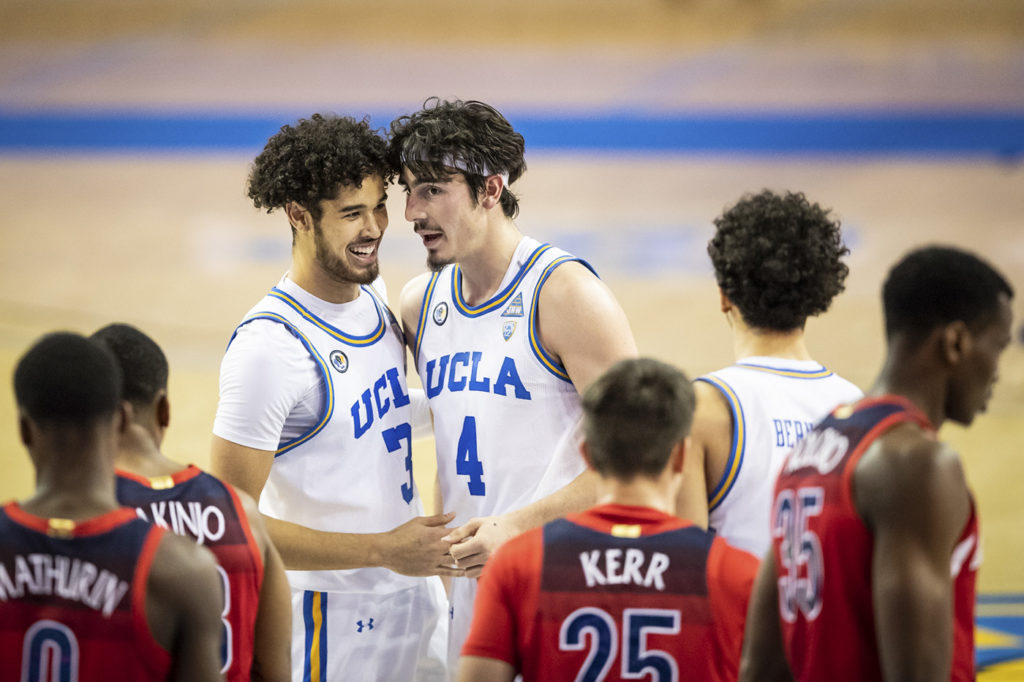 Sophomore guard Johnny Juzang and Jaquez celebrate as the Bruins pull away during the second half. Juzang finished with nine points.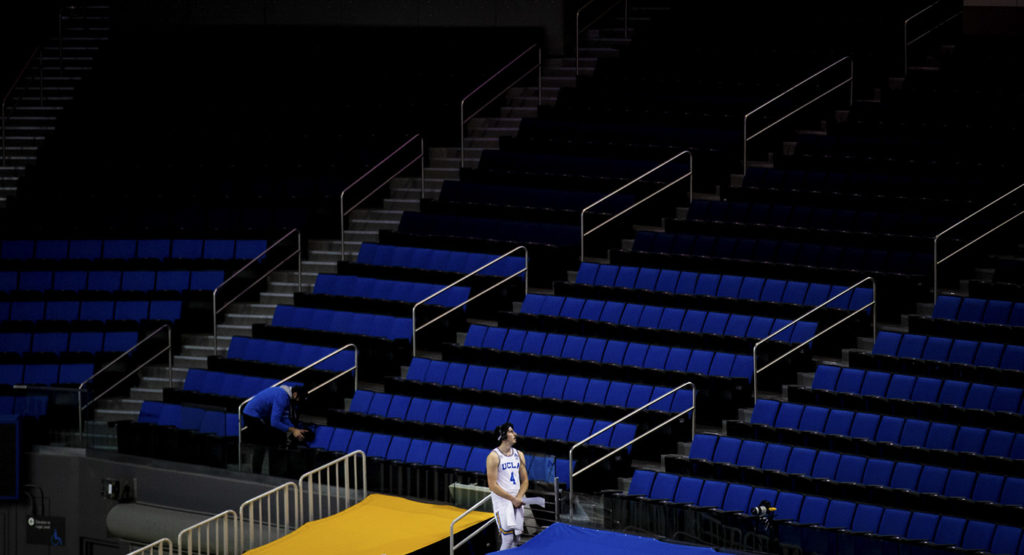 Jaquez waits for the postgame interview to start.