This post was updated Feb. 18 at 8:47 p.m.
Correction: The original version of this article misspelled Sam Kobrine's name.
No. 6 UCLA men's volleyball faced the unranked USC Trojans at Pauley Pavilion on Saturday.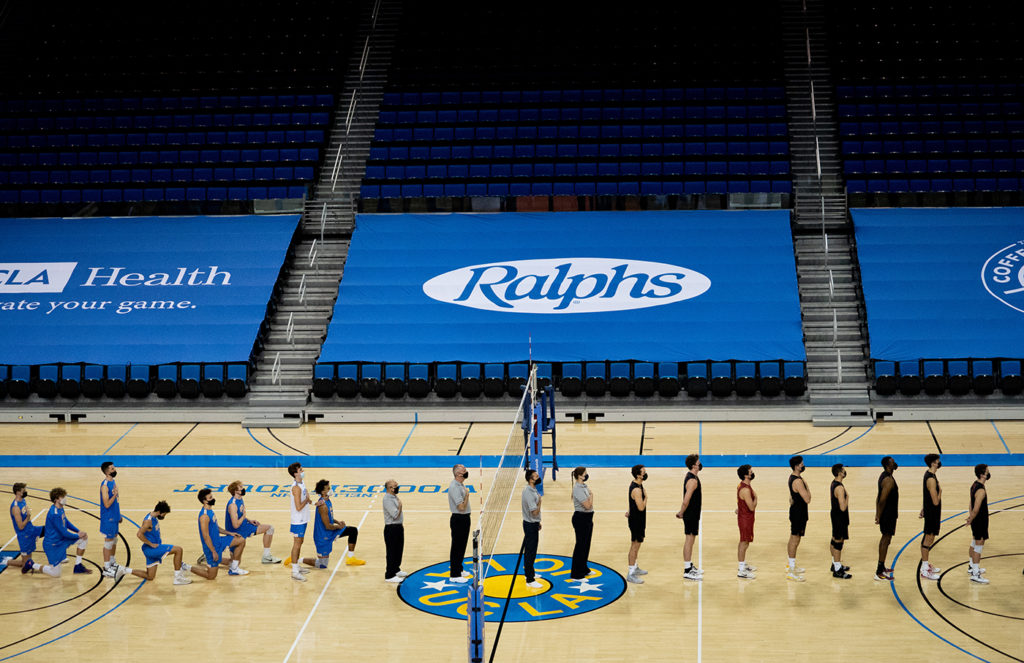 Fourteen out of sixteen Bruins kneeled during the national anthem in the empty stadium.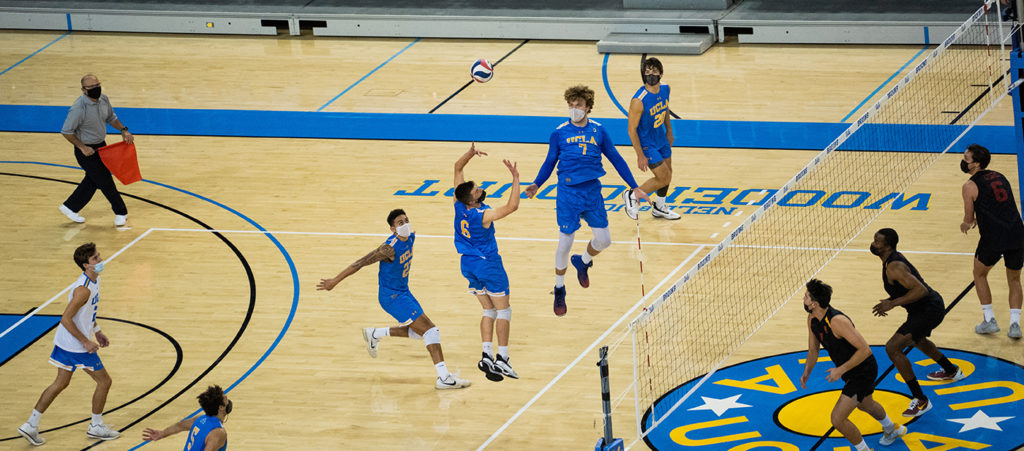 Redshirt freshman setter Marcus Partain sets up the ball for a play.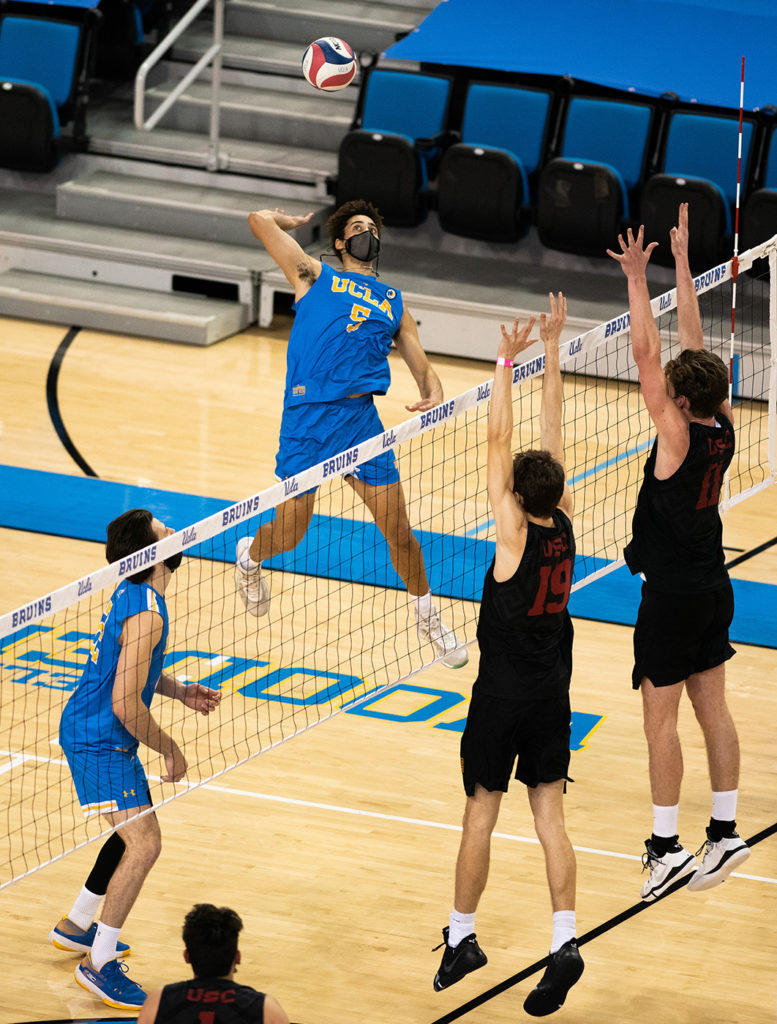 Redshirt senior outside hitter/setter Sam Kobrine fires a shot. Kobrine led the team with a career-high 14 kills.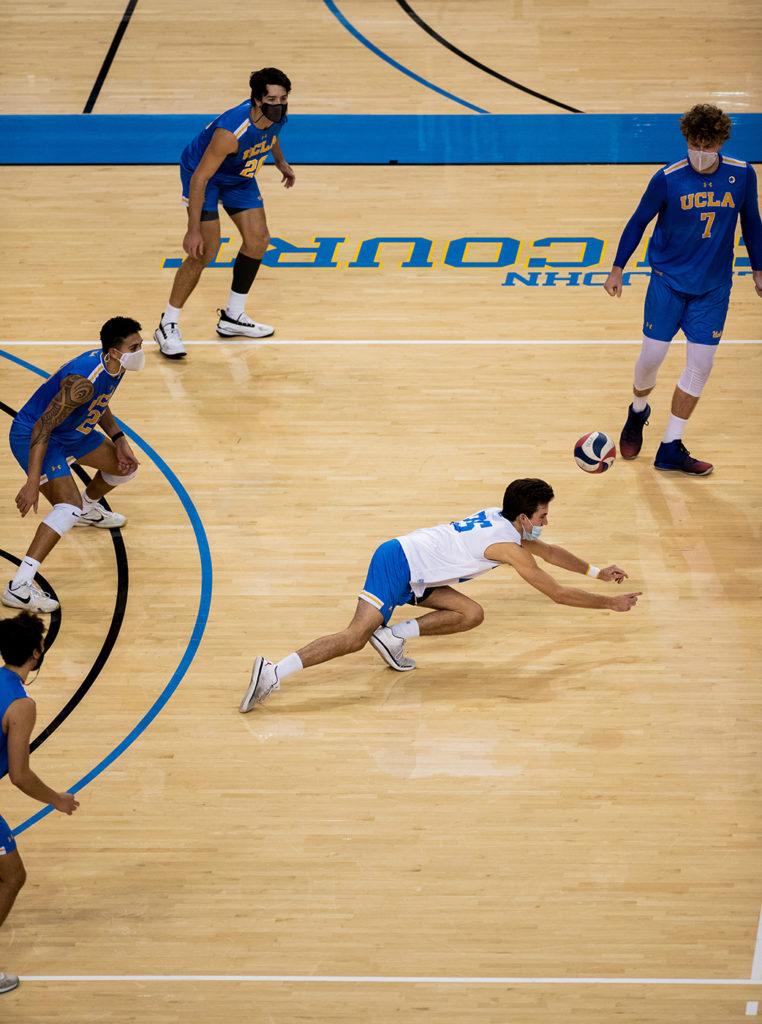 Redshirt junior libero Cole Pender dives for the ball.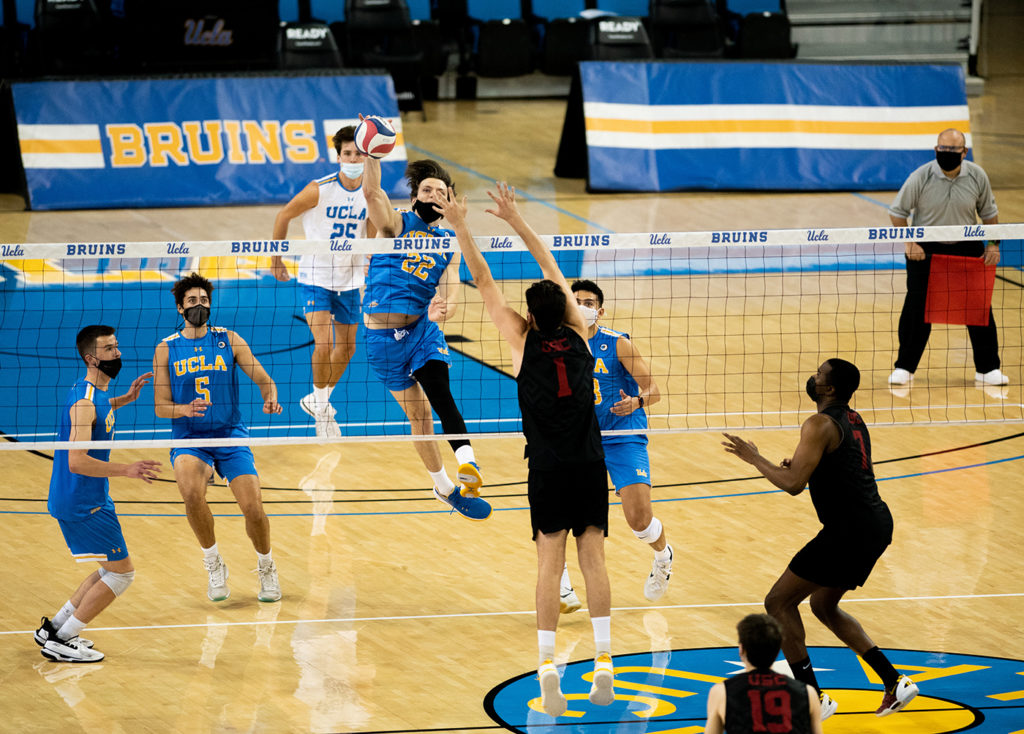 Redshirt junior setter Adam Parks attempts a hit against USC outside hitter Brandon Browning.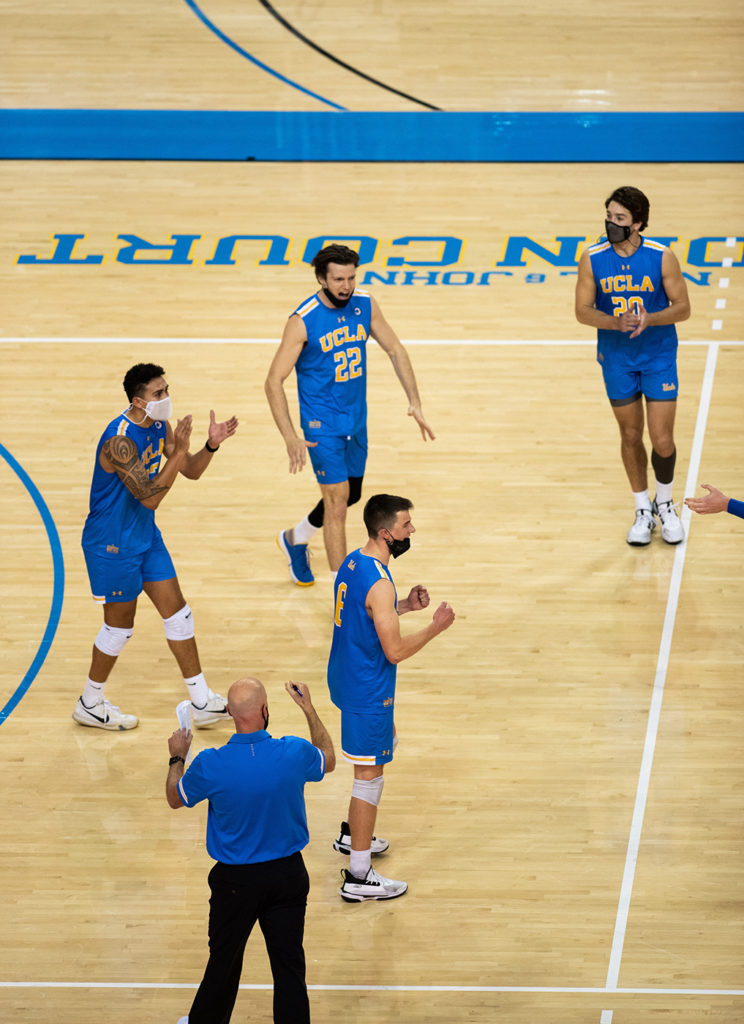 The Bruins celebrate after a point.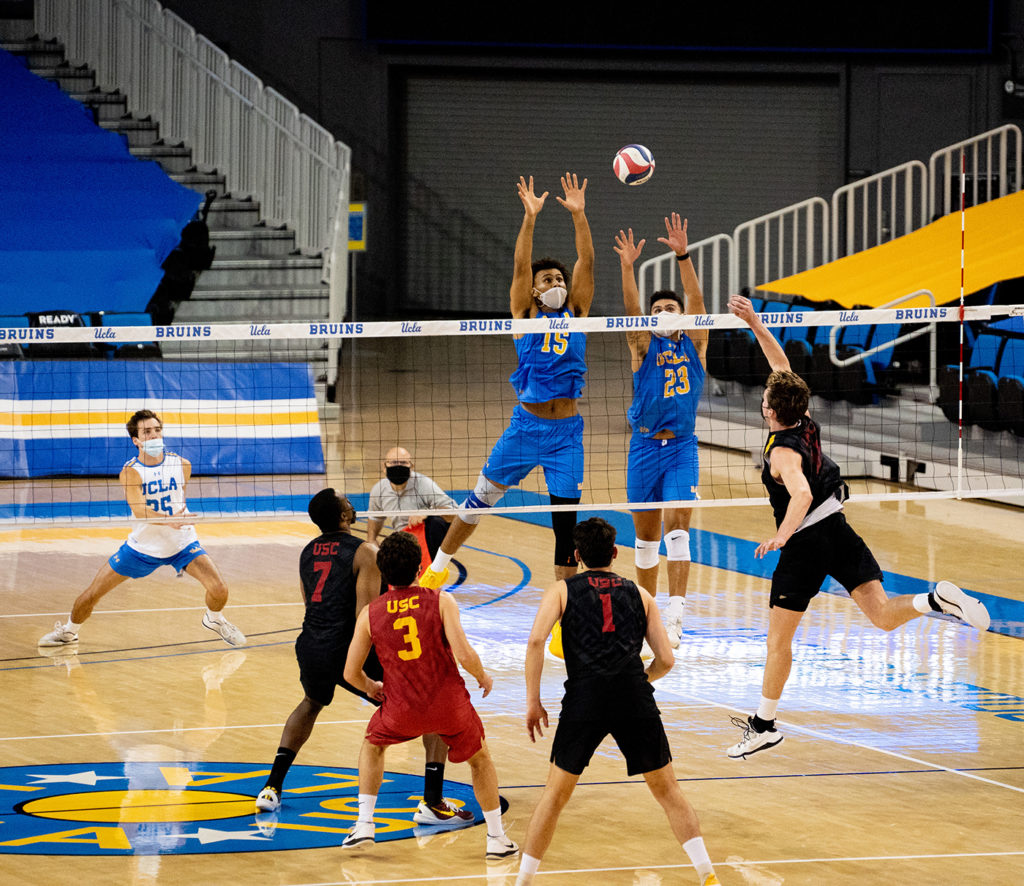 Redshirt sophomore middle blocker Daniel Matheney and redshirt senior outside hitter Austin Matautia go up for a block. Matautia ended the game with 5 blocks.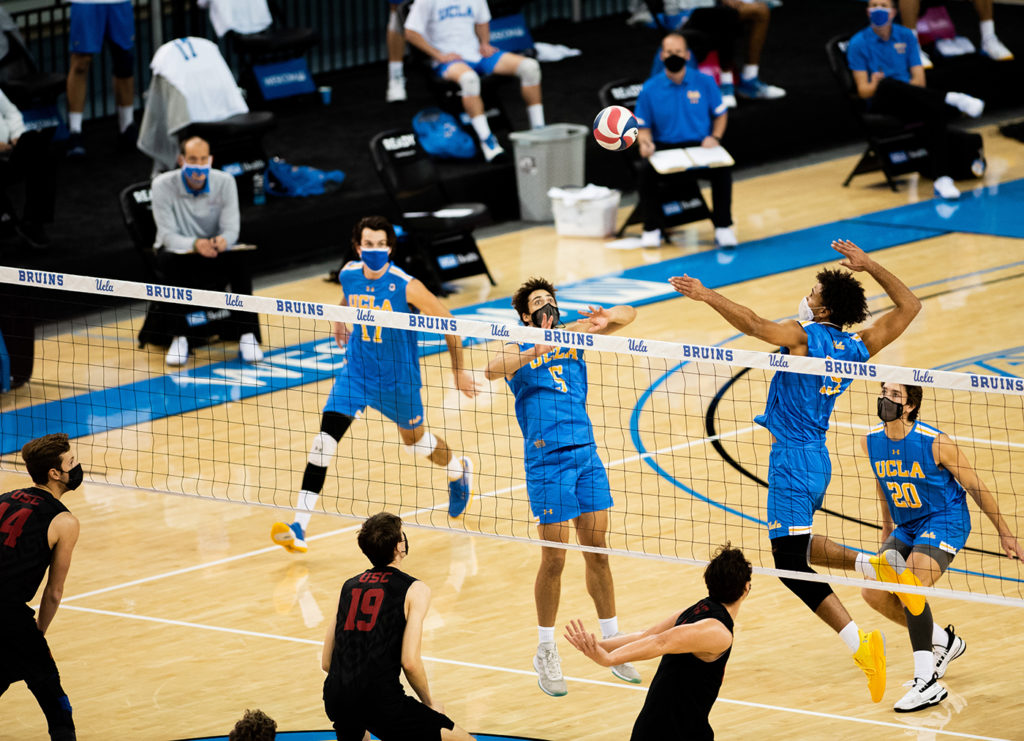 Kobrine sets the ball up for a hit by Matheney.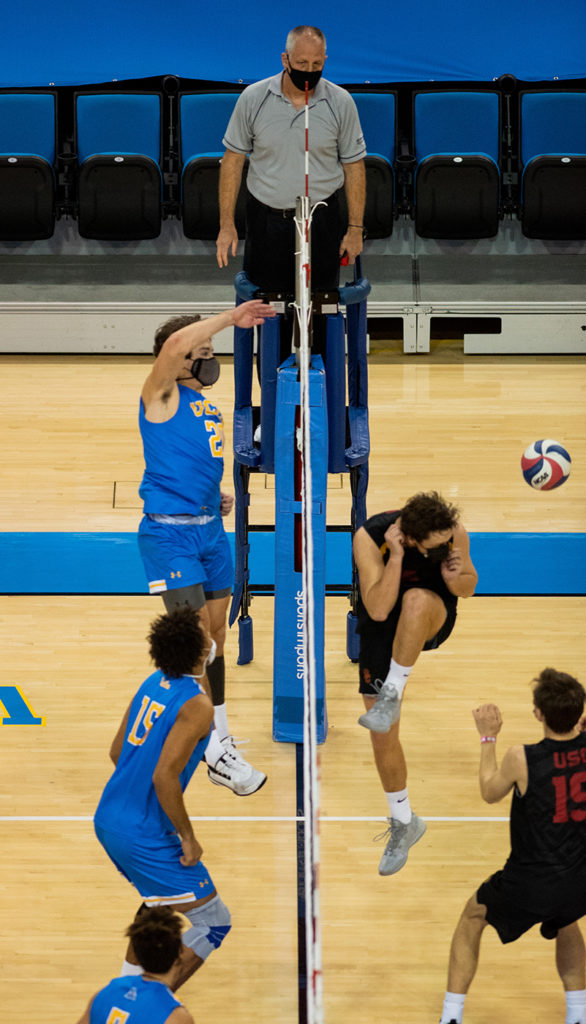 Freshman outside hitter Ethan Champlin drives a hit past USC setter Chris Hall. Champlin delivered 13 kills against USC.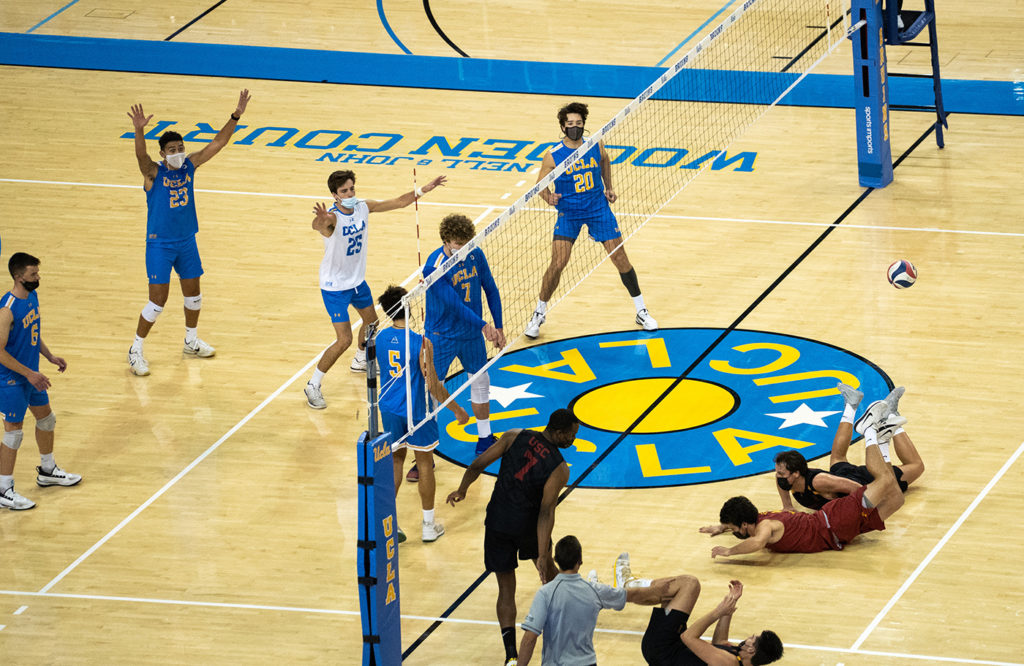 The Bruins cheer after the Trojans dive and miss the ball.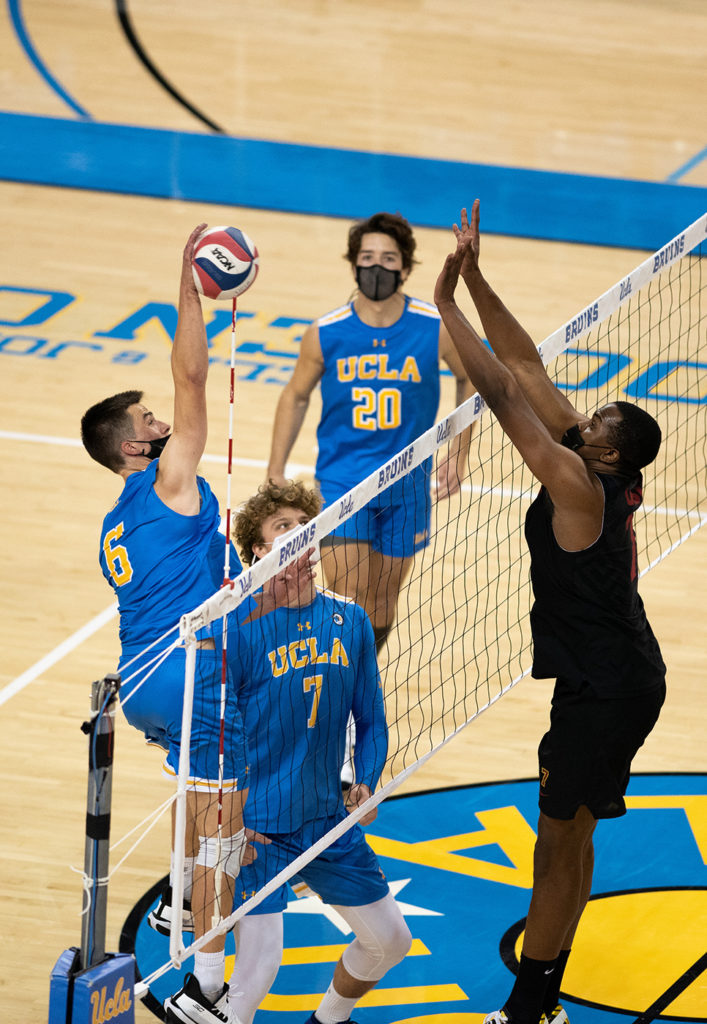 Partain goes up for a hit against USC middle blocker Vecas Lewin.

UCLA lost three sets to one against USC, giving up the victory at home to the crosstown rival for the first time since 2014.