Playing shorthanded without redshirt junior forwards Cody Riley and Jalen Hill, the Bruins lost at USC.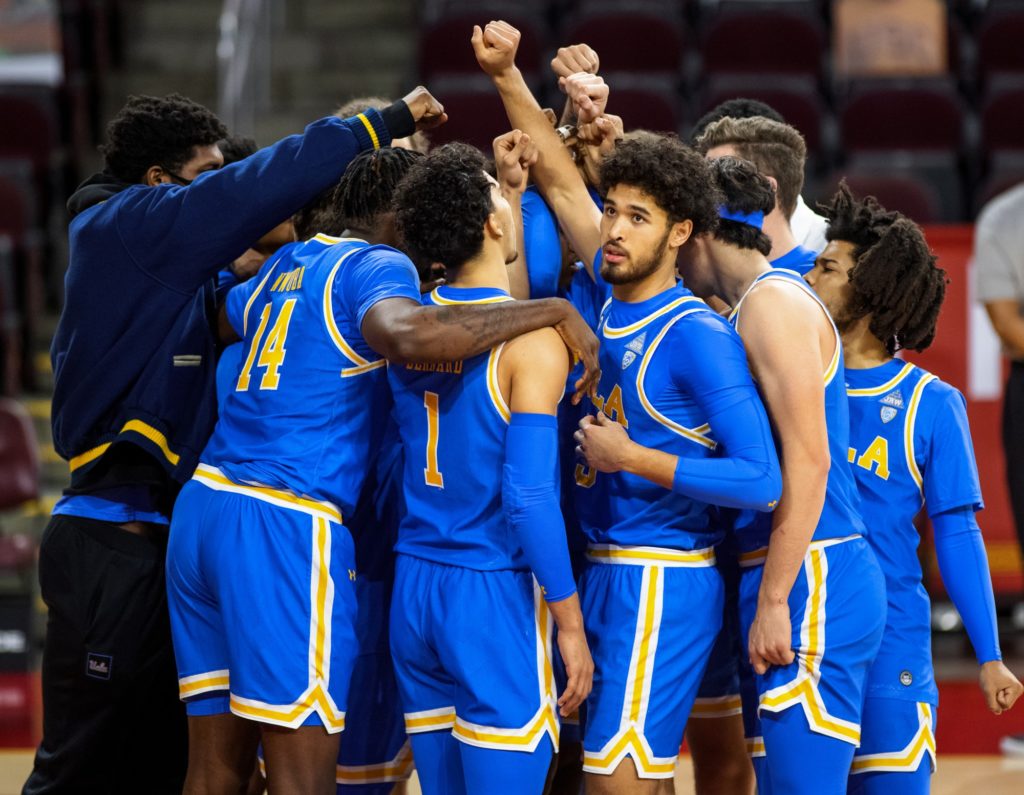 The Bruins huddle before the away matchup at USC's Galen Center on Saturday night.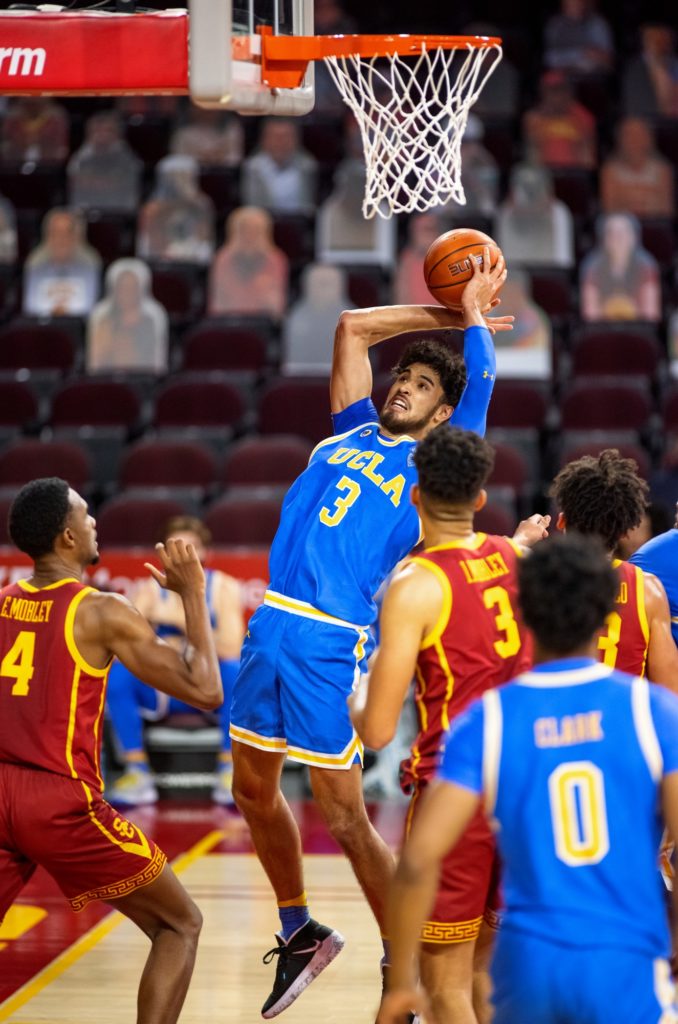 Sophomore guard Johnny Juzang keeps possession of the ball near the USC net. Juzang was the only UCLA player to score in double digits.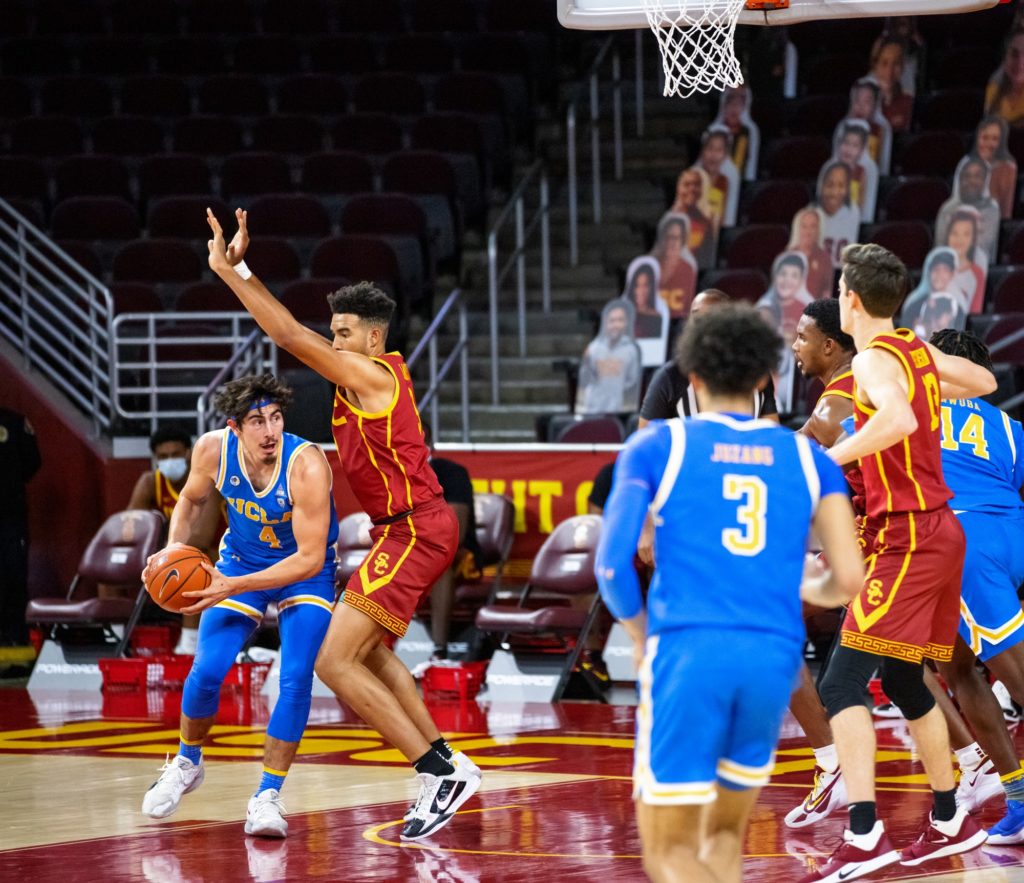 Sophomore guard/forward Jamie Jaquez Jr. looks up past USC forward Isaiah Mobley for his teammates.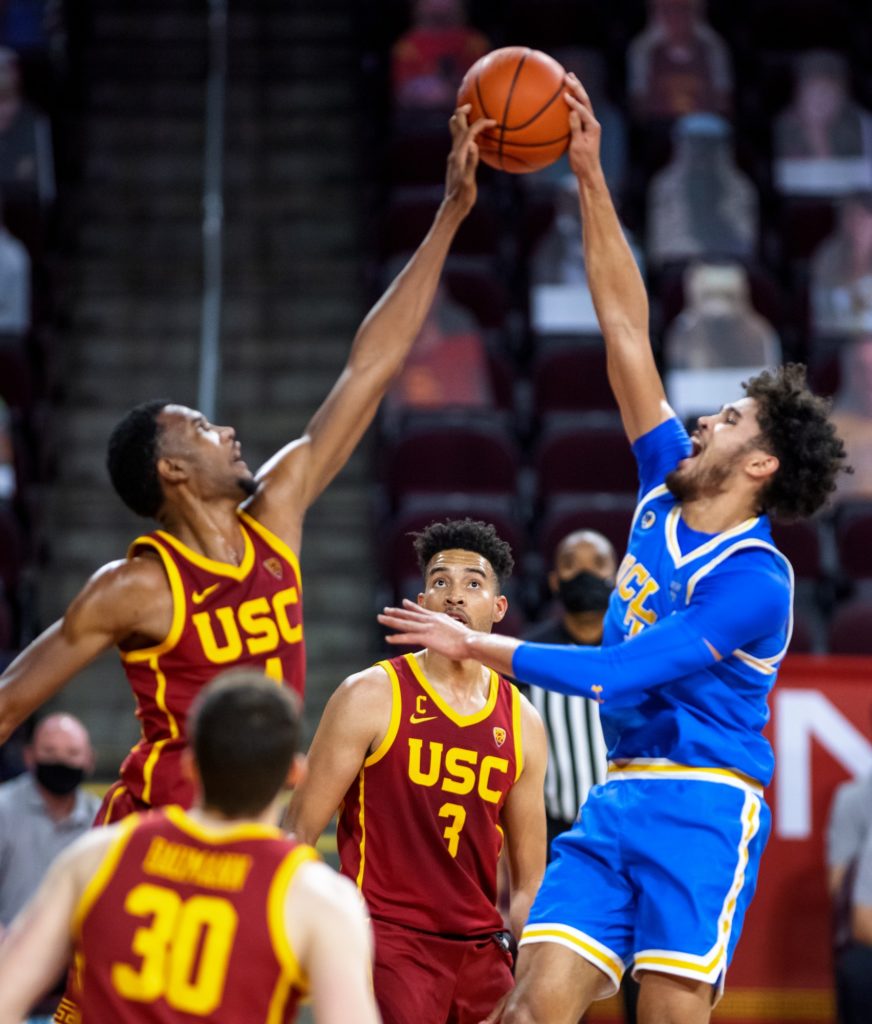 Mobley looks on as his brother, USC forward Evan Mobley, and Juzang grapple for the ball.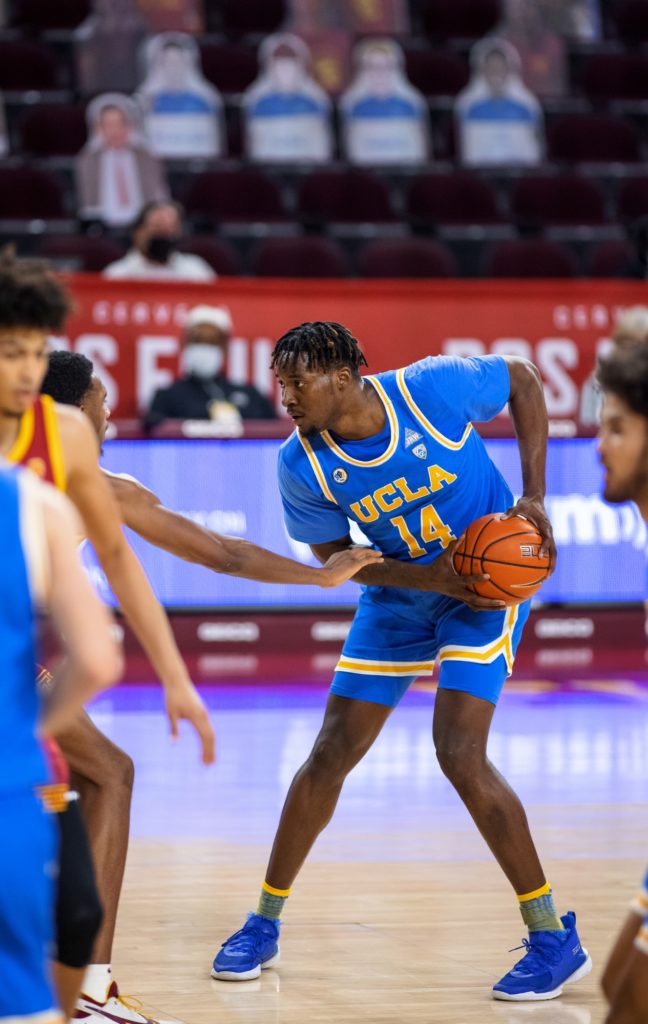 Redshirt sophomore forward Kenneth Nwuba maintains possession of the ball. Nwuba started in place of Cody Riley.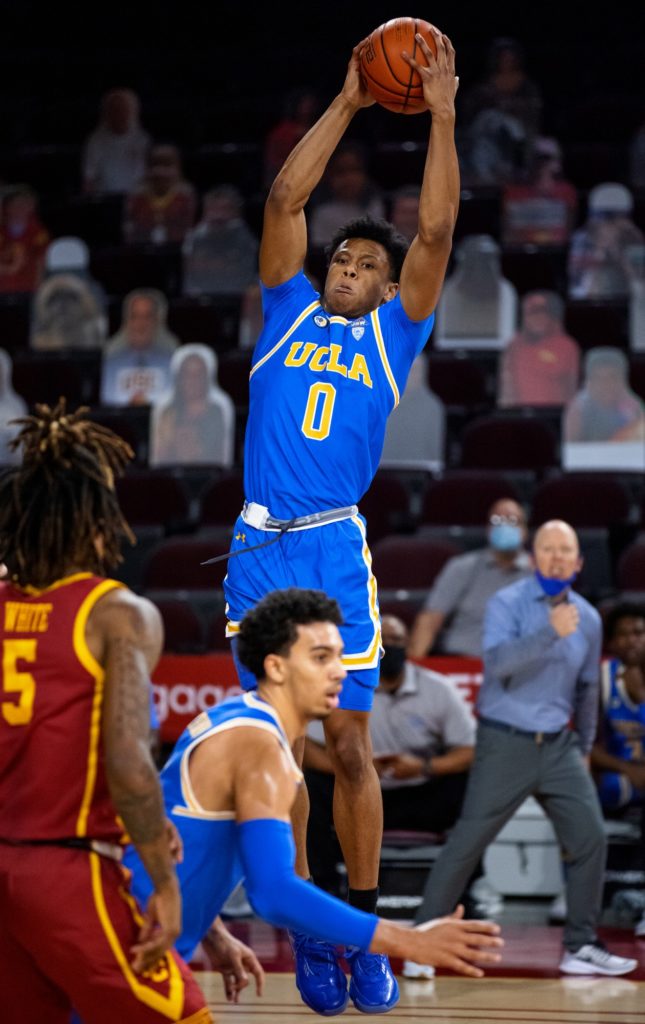 Freshman guard Jaylen Clark leaps with the ball as coach Mick Cronin looks on.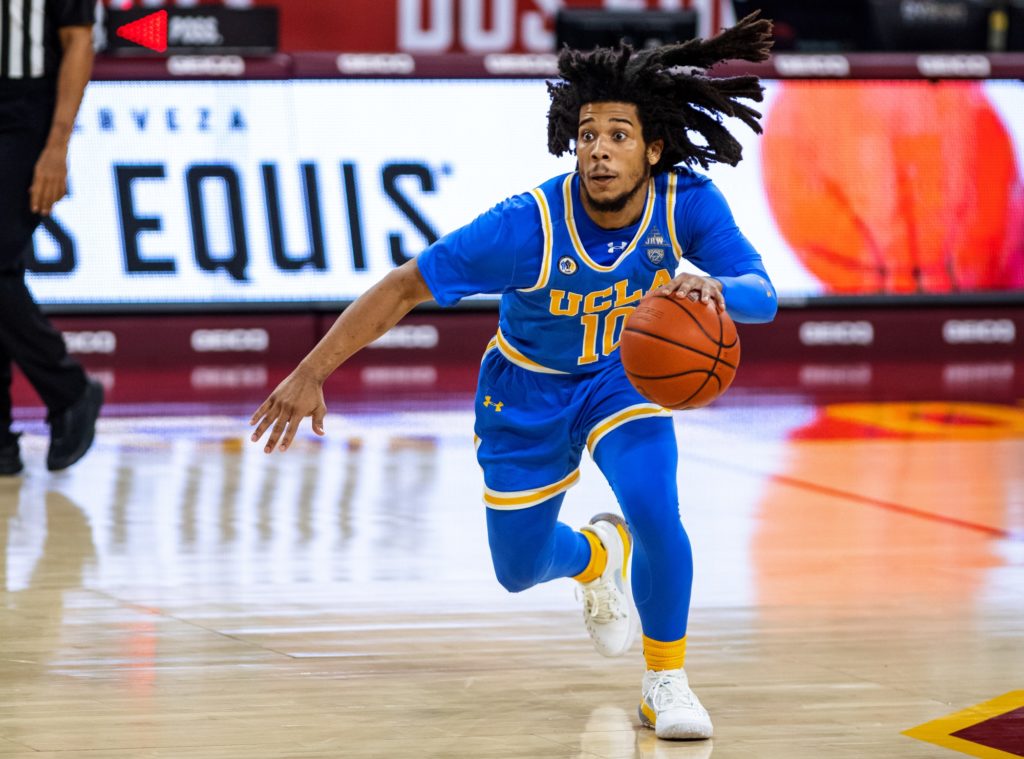 Redshirt sophomore guard Tyger Campbell dribbles down the court.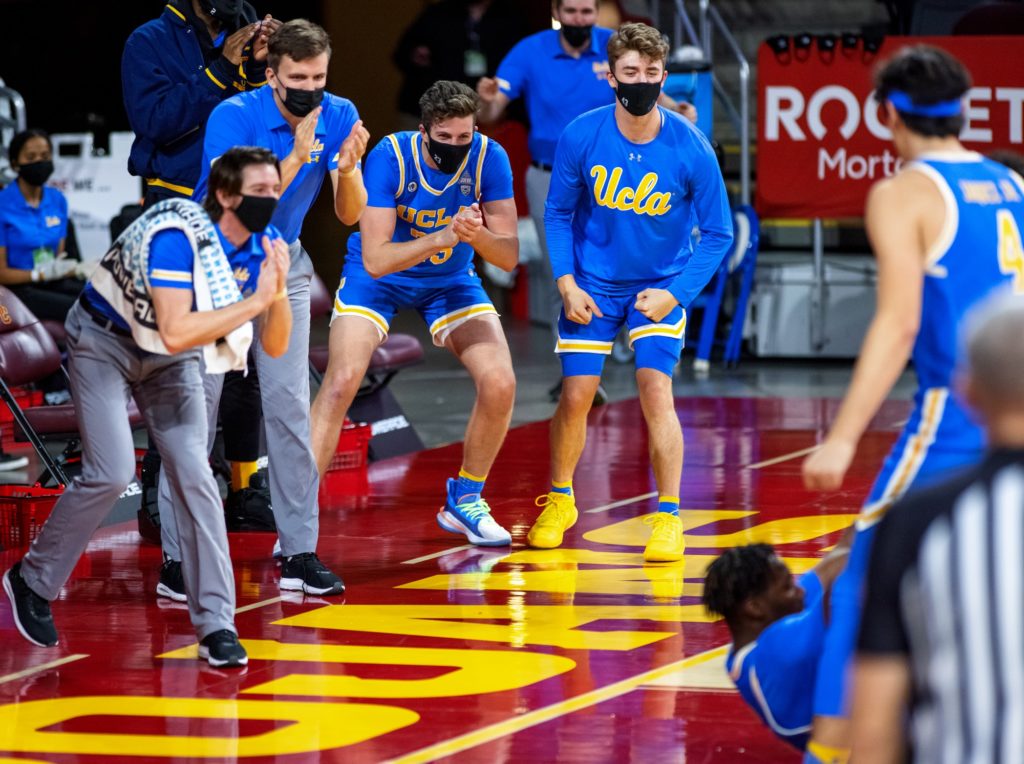 The bench cheers on Nwuba after a defensive play in the first half. UCLA trailed by three with less than four minutes left in the opening frame.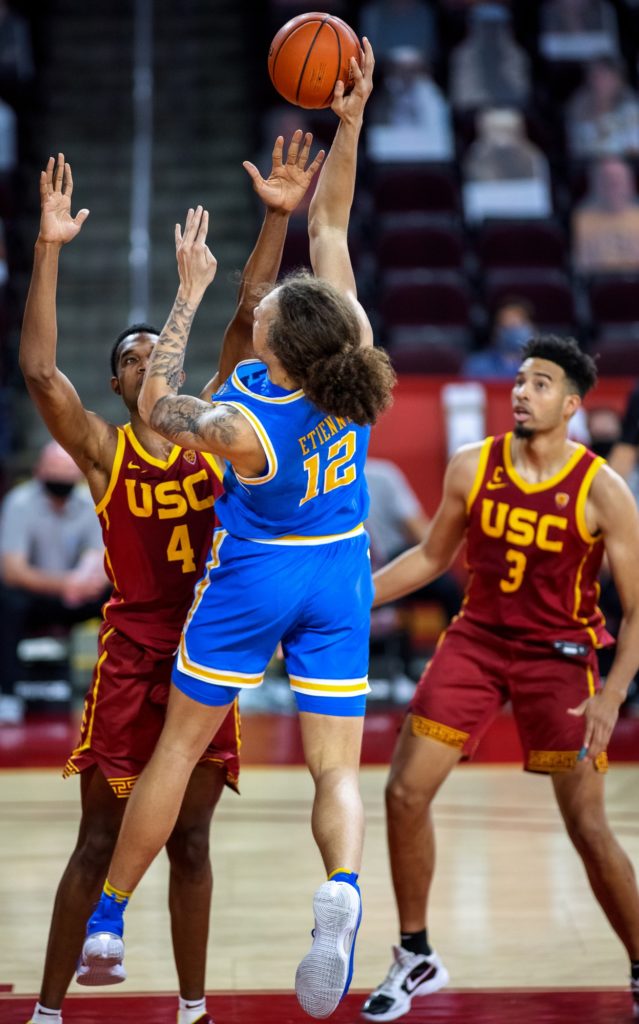 Freshman forward Mac Etienne made his collegiate debut in the game Saturday. Etienne left high school a semester early and enrolled at UCLA in January.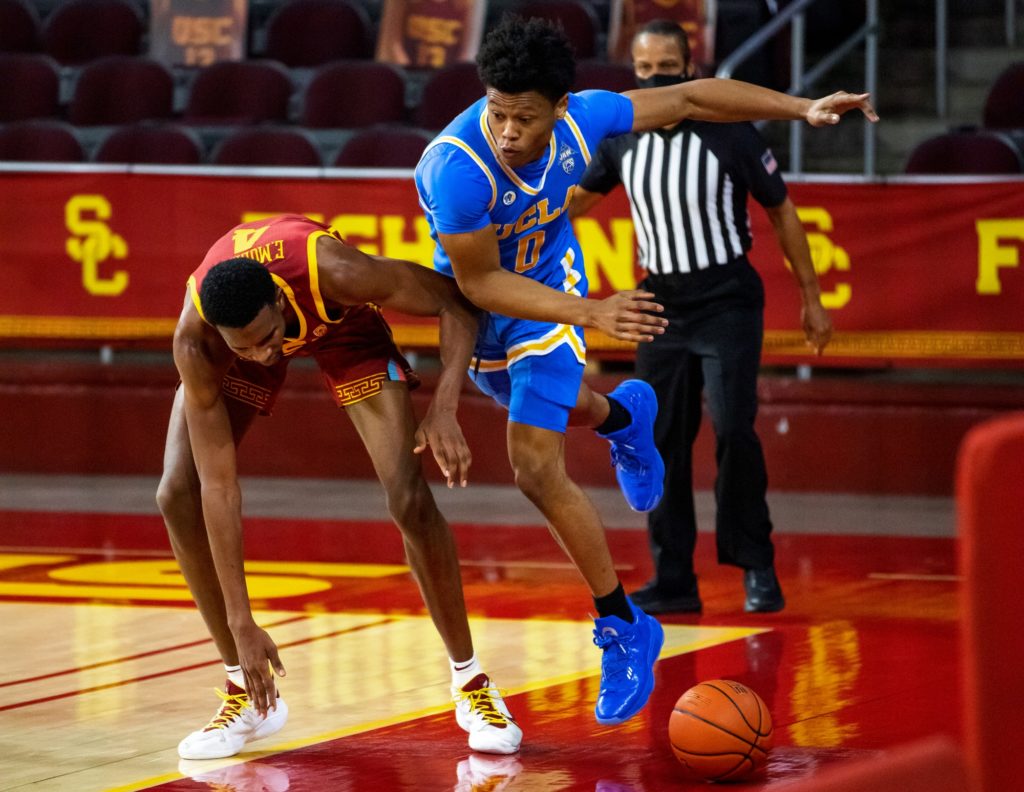 Clark steps up and leans in to deny Evan Mobley the ball.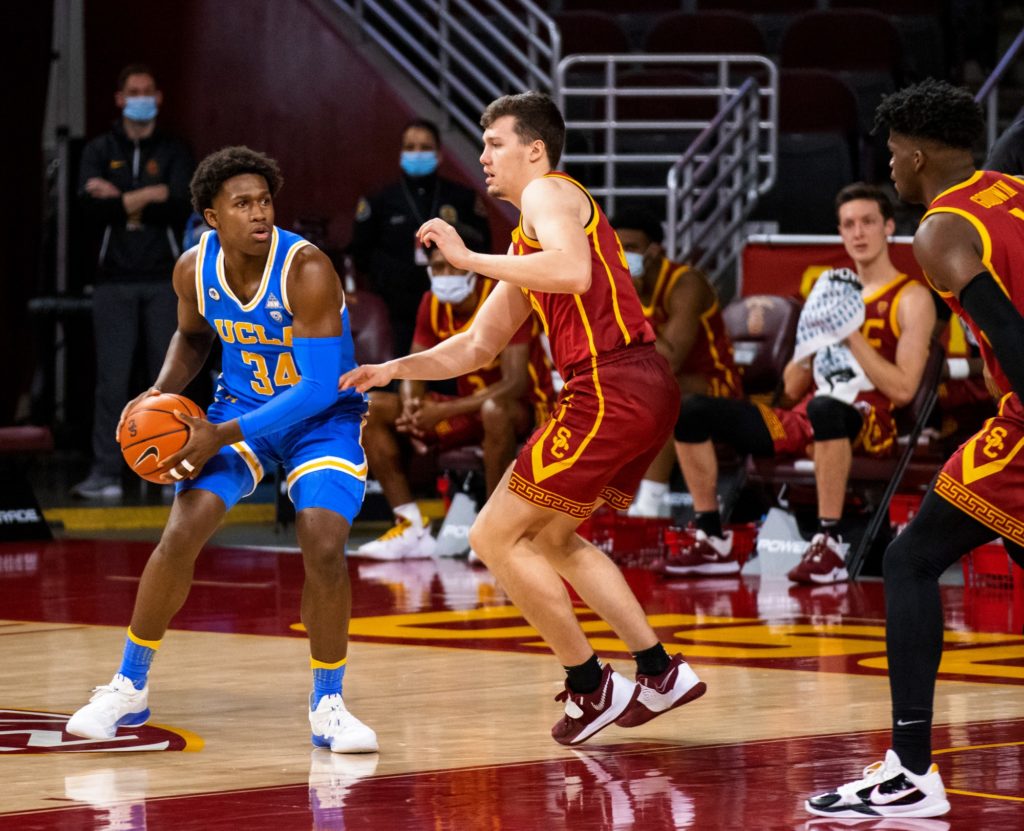 Junior guard David Singleton looks up for potential passes.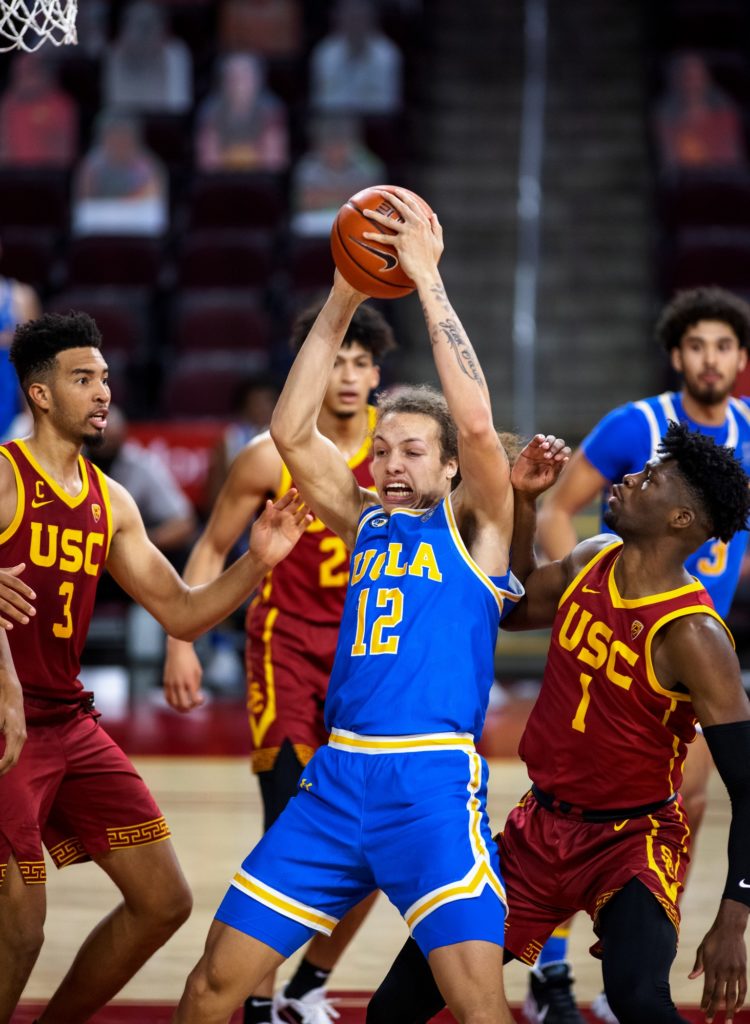 Etienne maintains control of the ball, keeping it from Isaiah Mobley and USC forward Chevez Goodwin.
Jaquez guards Isaiah Mobley, who looks down the court for a teammate's breakaway run.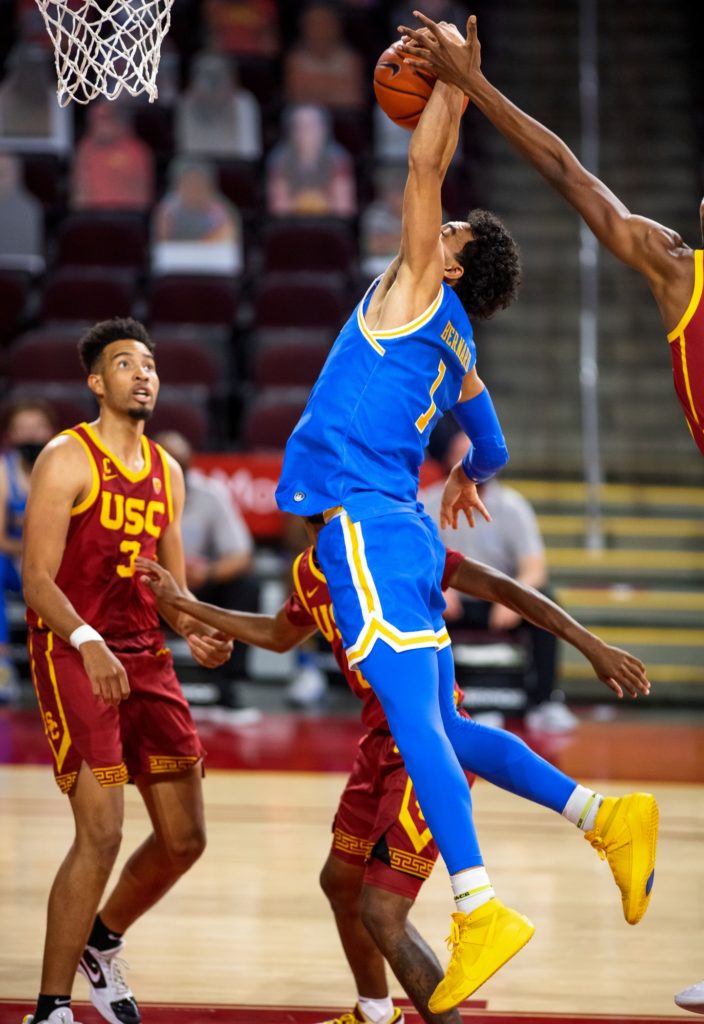 Junior guard Jules Bernard goes up for a layup through USC pressure.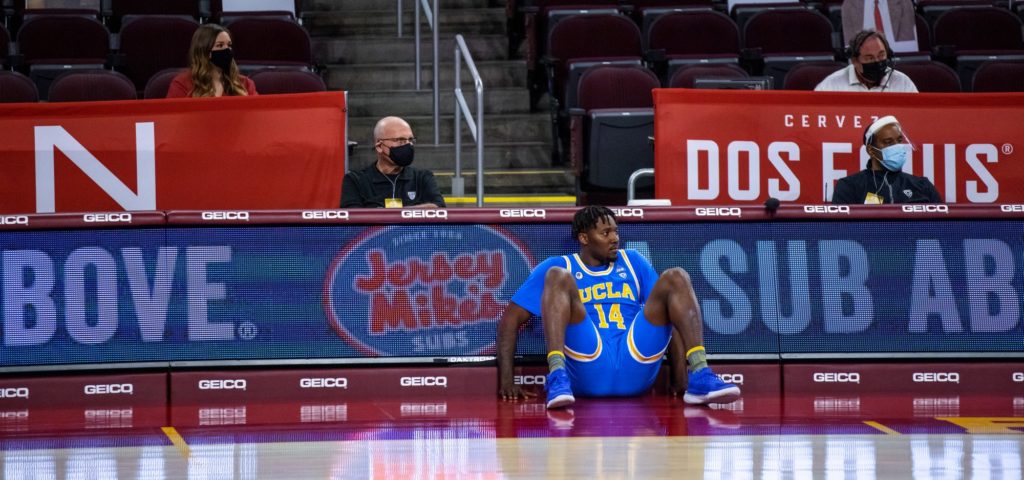 Nwuba rests on the sideline, watching action on the opposite side of the court. This was the Bruin's third consecutive loss to the Trojans.