No. 23 UCLA men's basketball added another win to make its 13-3 record. The Bruins are currently No. 1 in the Pac-12.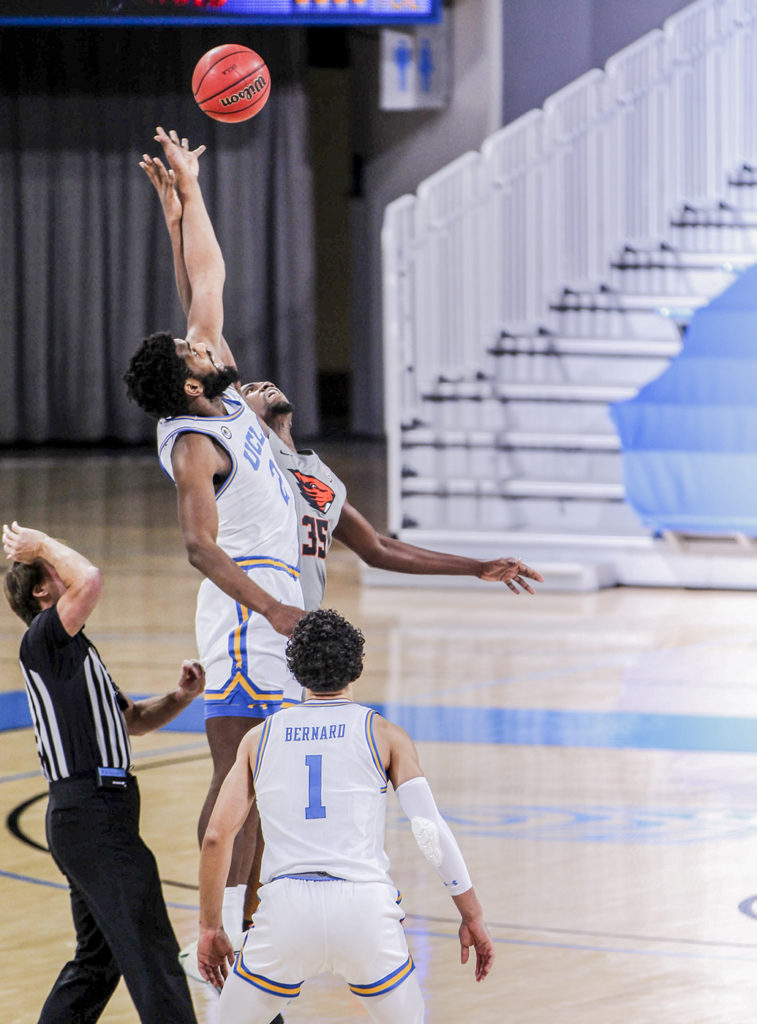 Redshirt junior forward Cody Riley goes for the tipoff to start the game.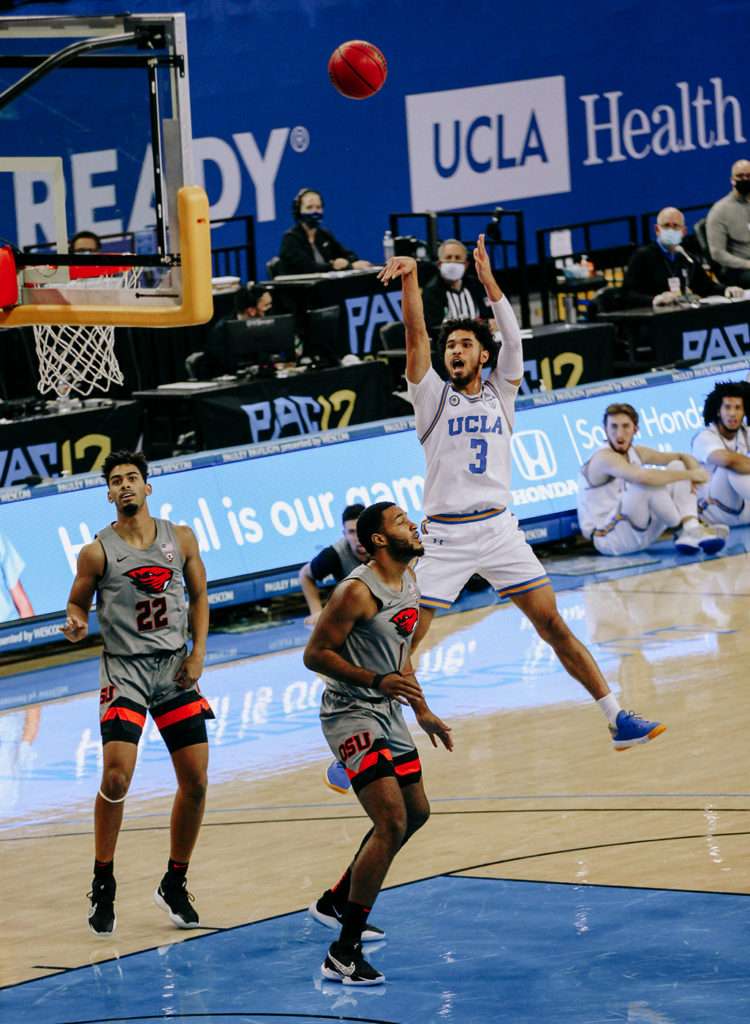 Sophomore guard Johnny Juzang shoots a jump shot, scoring two points for the Bruins.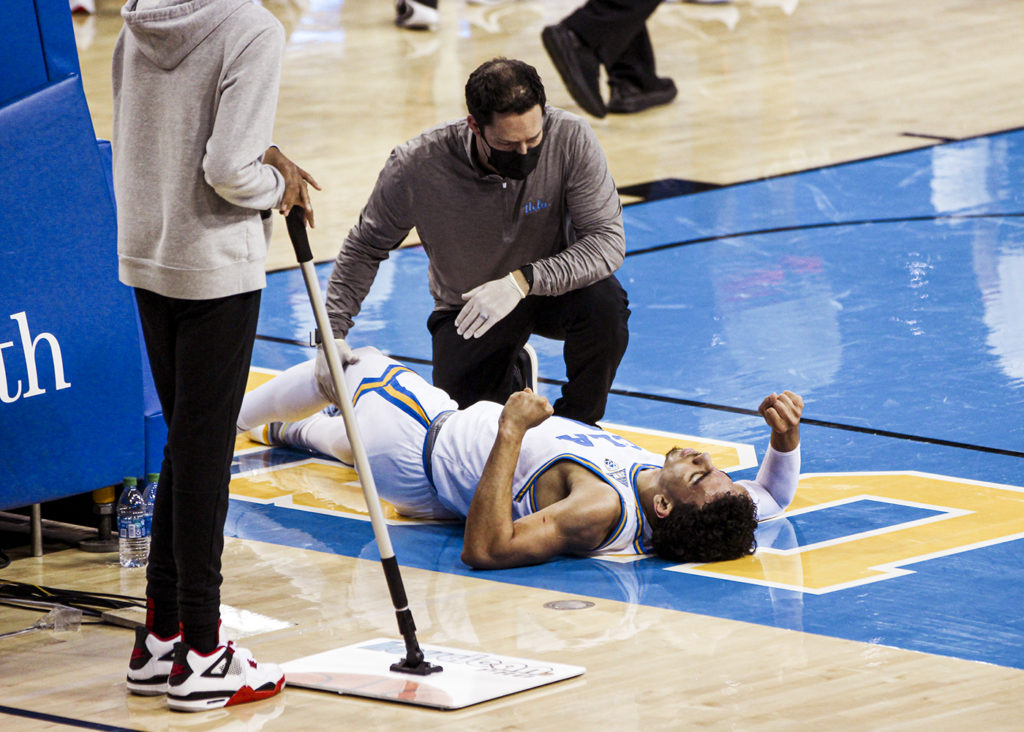 Junior guard Jules Bernard gets treated by a trainer after a hard hit to the court floor.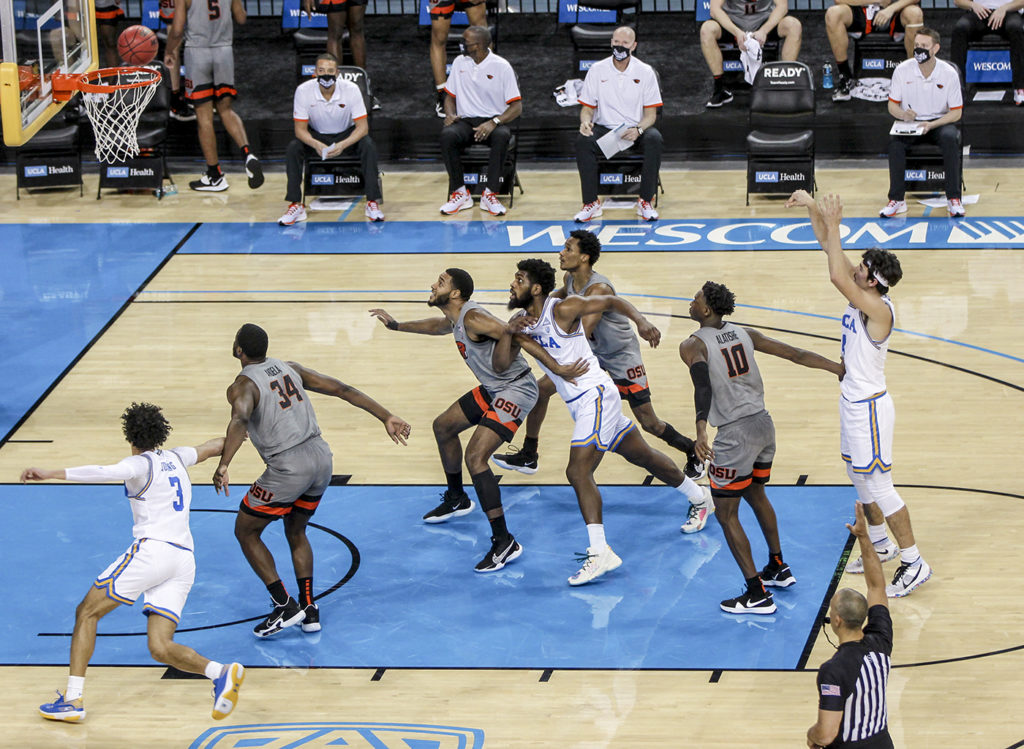 Sophomore guard/forward Jaime Jaquez Jr. shoots from the free throw line.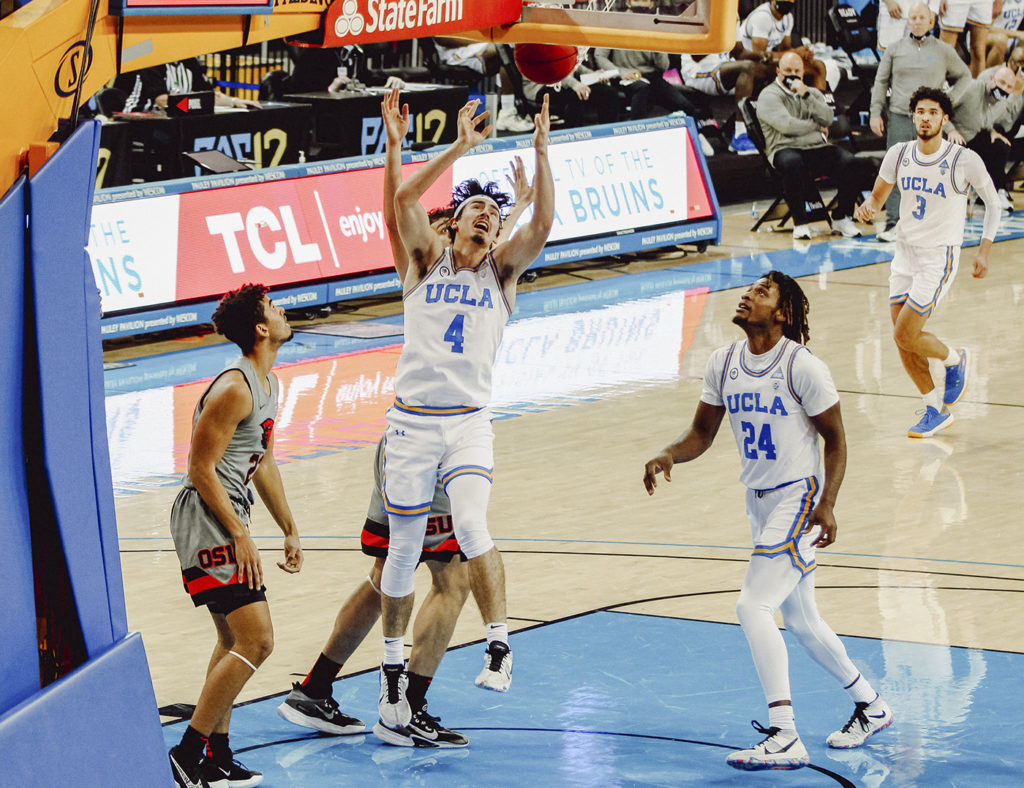 Jaquez earns a foul after being met by Oregon State's defense.
Juzang dribbles past Oregon State's defense.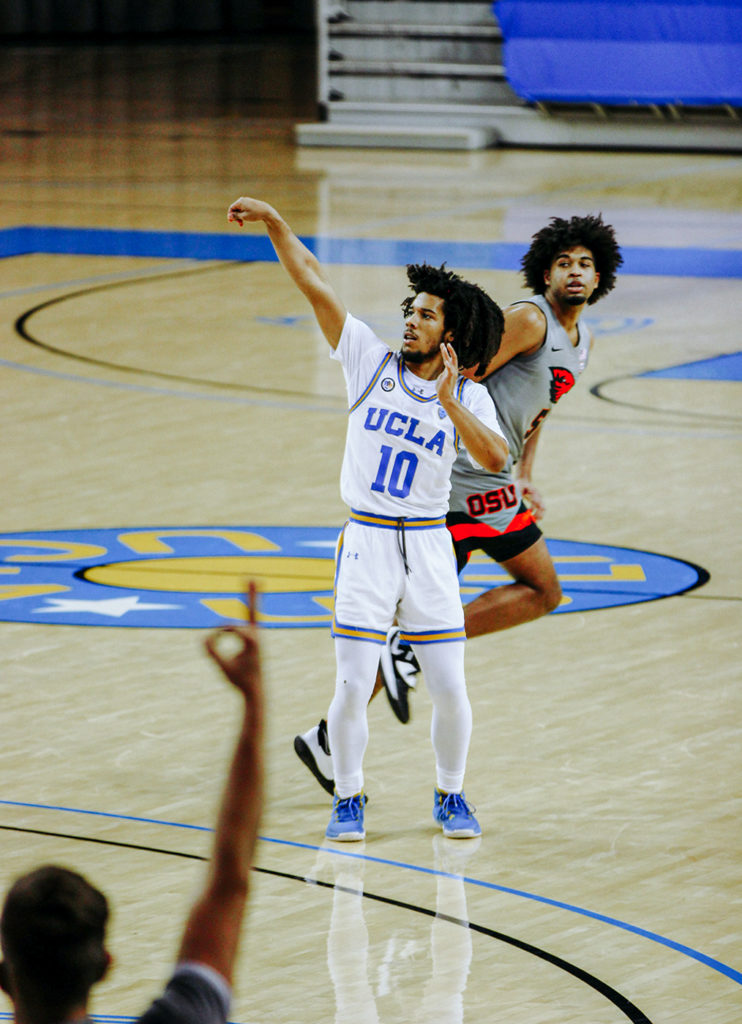 Redshirt sophomore guard Tyger Campbell goes for a 3-point shot.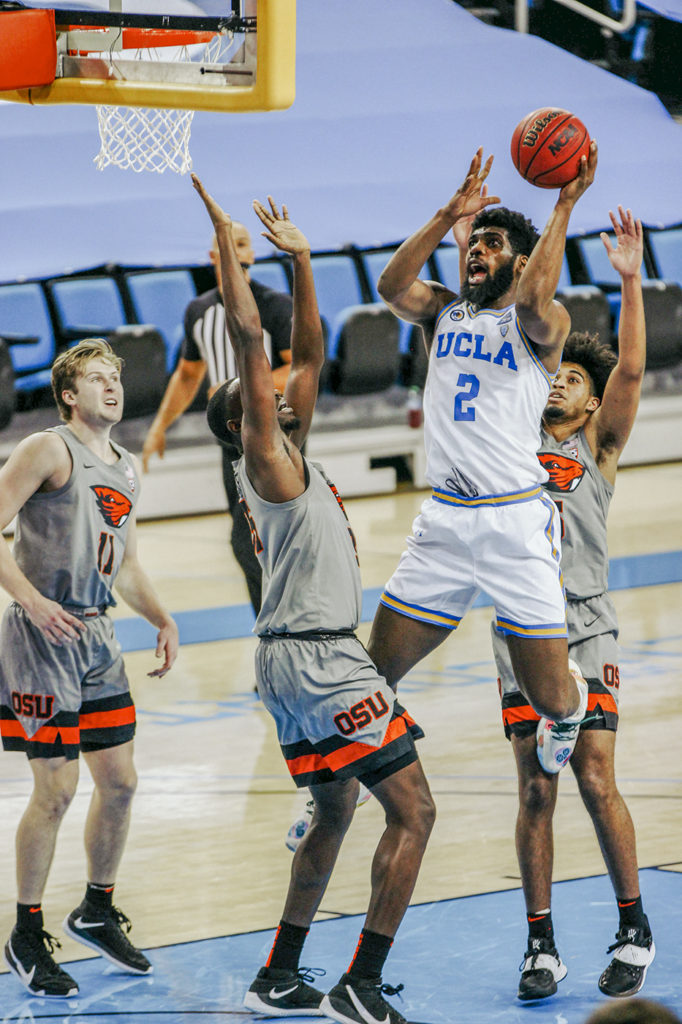 Riley goes up for a layup for the Bruins. Riley was the leading scorer, ending with 16 points for the Bruins.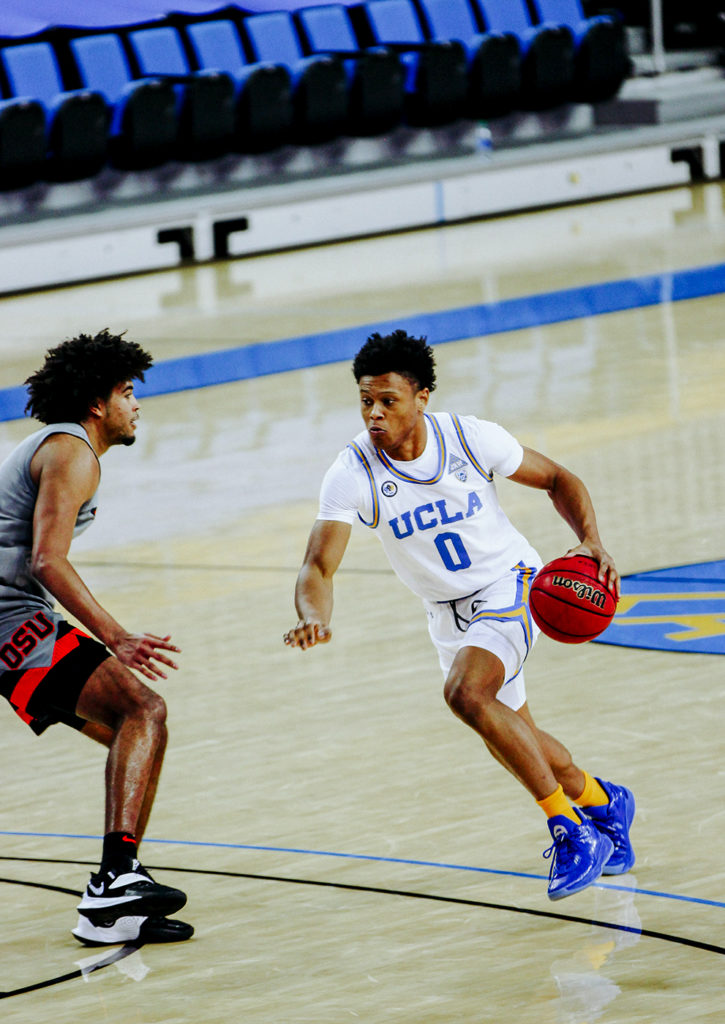 Freshman guard Jaylen Clark drives the ball into the paint.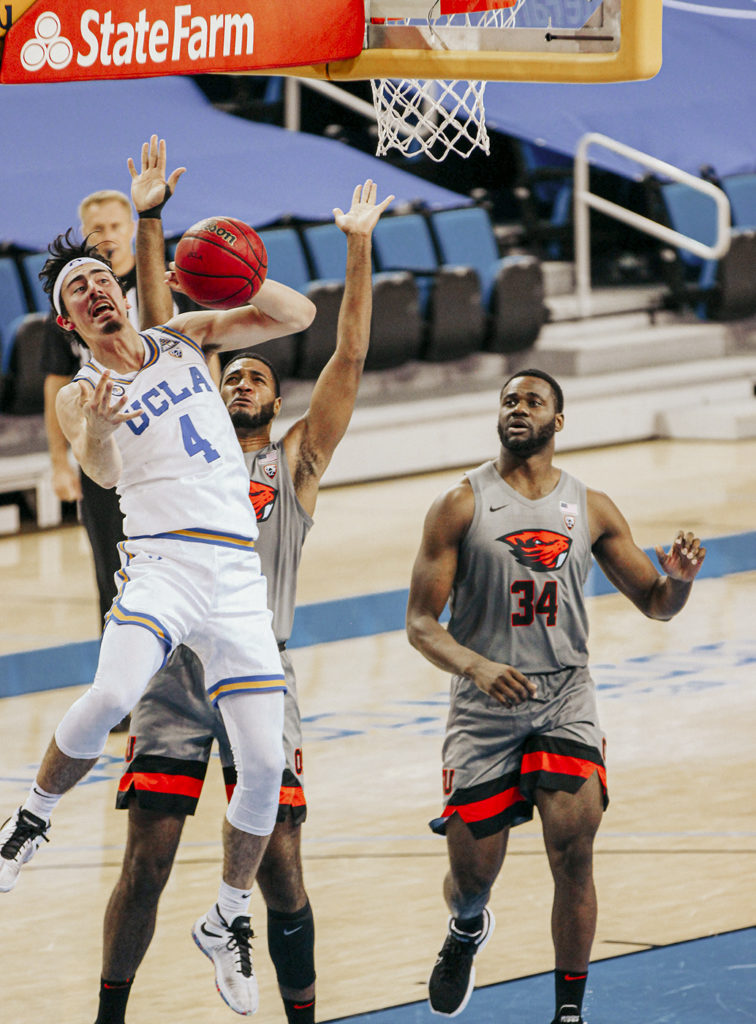 Jaquez gets rejected from Oregon State's defense on a layup attempt.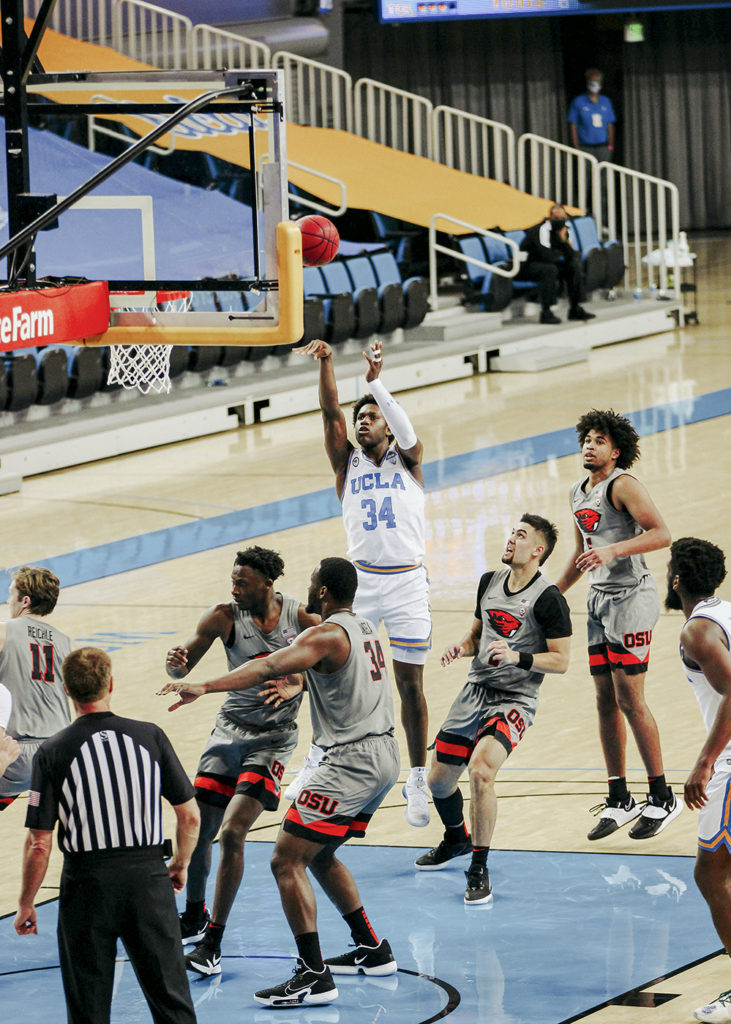 Junior guard David Singleton makes a jumper, adding two points for the Bruins. Singleton scored a total of 9 points in the game.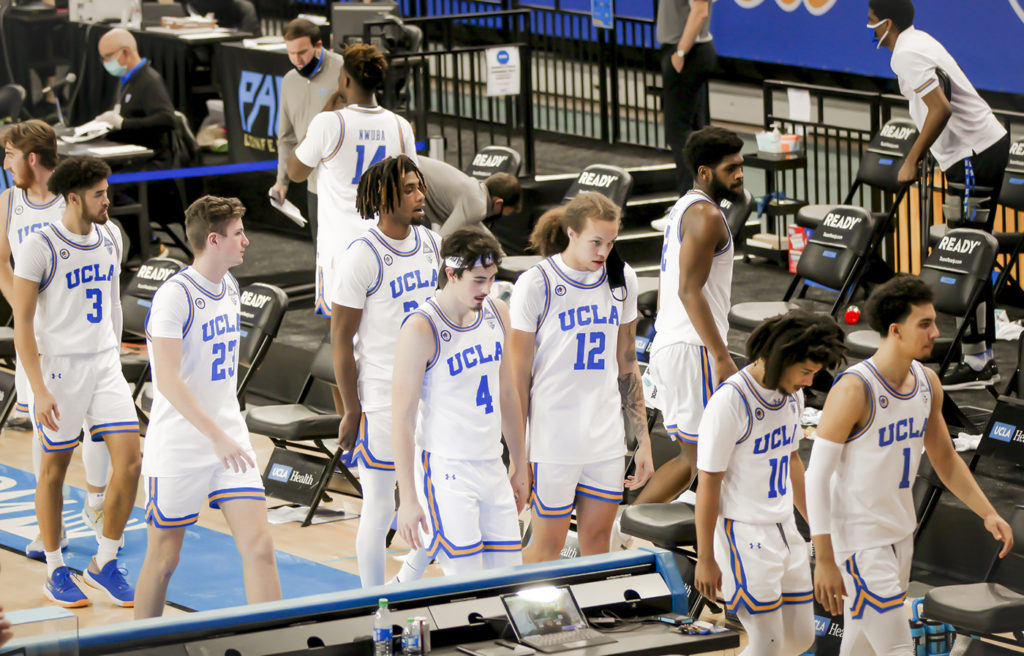 The Bruins concluded with a low-scoring win, defeating Oregon State 57-52.